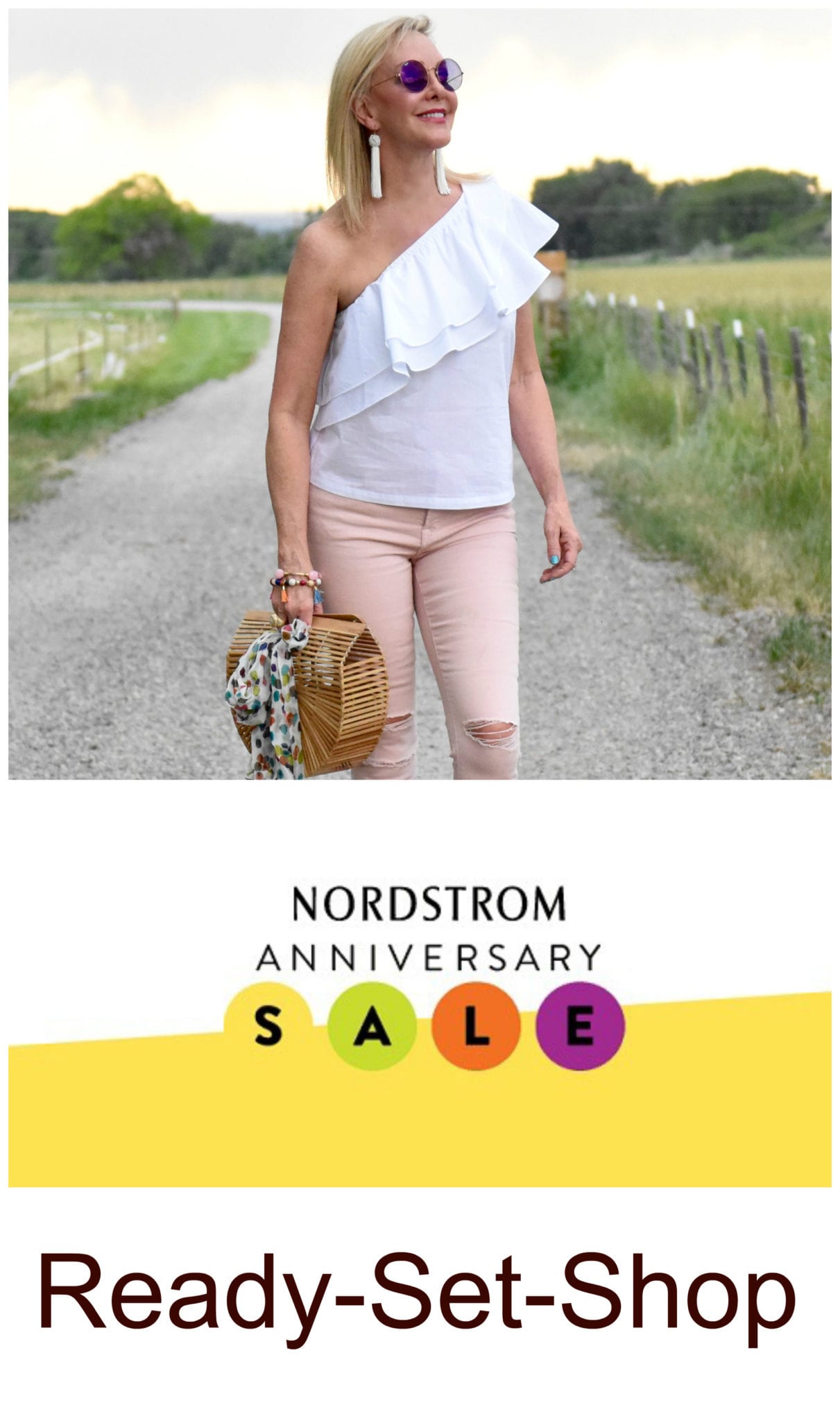 Ok, it's time for the super bowl of SALES at NORDSTROM and today I am going to explain to you how to shop the sale and show you some of our favorites from the catalog.
For 3 weeks 100's of brand new items for the upcoming season in all categories go on sale. At the end of the sale prices return to the original retail price. Every year the Nordstrom Anniversary Sale is where I pick up a good portion of my fall/winter wardrobe as well as buy a few Christmas gifts. What an opportunity to shop new arrivals at sale prices.
 Nordstrom Anniversary Sale 2017 CATALOG

IMPORTANT DATES
July 13th | EARLY ACCESS BEGINS
How do I get early access? We have links for you that will help! There are 2 ways to shop EARLY ACCESS.
You must be a Nordstrom card holder. You have still have time to sign up for a CREDIT CARD  or DEBIT CARD. I have been a debit card holder for 3 years now. I love the points I earn for shopping that convert to notes that = dollars to spend on merchandise.
Join the REWARDS PROGRAM  You can sign up for "REWARDS" here.
July 20th | LAST DAY EARLY ACCESS
July 21st | SALE OPENS TO THE PUBLIC
August 6th | Last Day of Sale   (prices go up August 7th)
THINGS TO KNOW
July 21st    Nordstrom will re-stock many of their sold out items
July 21st    Nordstrom will add new sale styles so EARLY ACCESS shoppers need to keep checking back.
Make a list of items you need/want for your wardrobe. If you didn't get a catalog, you can go to the online catalog here.
Blog posts on www.shesheshow.com will go up throughout the sale with all of our favorites in so many categories.
Menu Bar  on the blog will have a tab named NORDSTROM SALE at the far right hand corner. Click on and you will see a drop down of many categories. I will be adding my sale picks in this easy access place. I will try hard to keep it updated as items sell through and new items added.
Instagram Stories I haven't started the try on sessions on my stories, but during the sale, I assure you that I will share my haul with you as they come in. It will help you know how it looks on the body.
Remember you can order more than once. Free Shipping & Free Returns. Last year, I ordered 5 times before the end of the sale.
Subscribe If you have not subscribed to www.shesheshow.com, then in order not to miss anything about this sale, you can subscribe right now HERE.
Also, we are into SUMMER SALE season. Click here if you want to get in on some great deals on summer merchandise.
Thursday We will have our first round of our favorite items here on the blog.
With the Free Shipping and Free Returns, we recommend shopping on line. You can pick up your purchases at the store or have them shipped. You will get better selections with more sizing online and you will avoid the crowds.
Catalog– is just a preview. There will be sooooo much more on www.nordstrom.com.


SWEATERS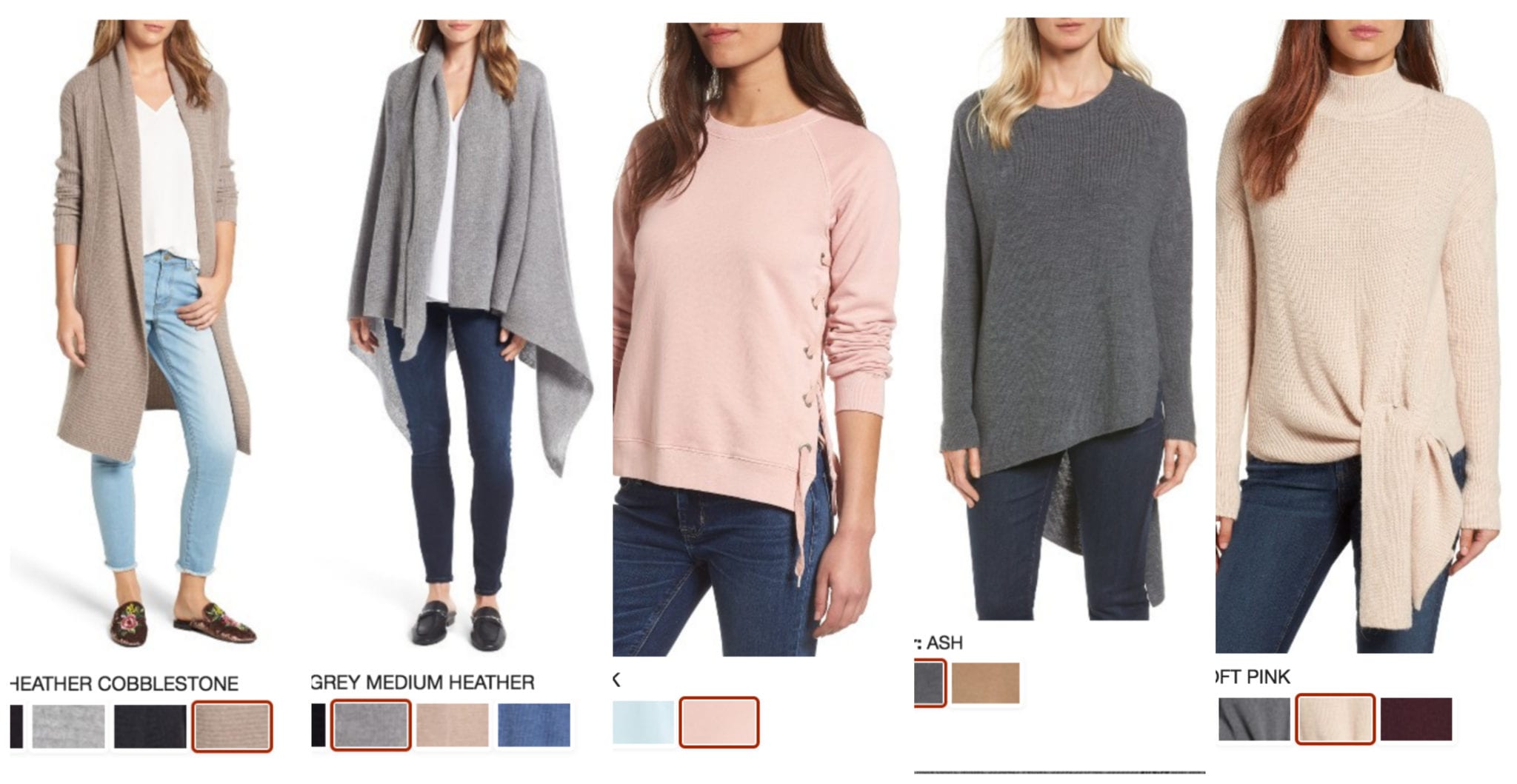 TOPS

JEWELRY

JACKETS

BOOTS-BOOTIES-SHOES

BOTTOMS

***Be sure to come back here and all of these items will be linked and ready to shop***
Outfit Details (top photo)
SHESHE'S TIDBITS
For the next 3 weeks, we will be super absorbed into this Nordstrom sale. If shopping isn't your thing, then don't go away, because we have some other content they will be published during that time you just might like.
Gala's, weddings, graduations, or just everyday wear…..we have fashion suggestions for you, so stay tuned. Be sure to check out ShopSheShe at the top in the menu bar. Hover over and choose the category in the drop down. We try to keep it up to date with the latest and greatest for all budgets. Subscribe and then you won't miss a post. Simply enter your email in the pop up box when you come to this site or at the top of this page in the subscribe box.
Welcome new readers. We are a fashion/travel/lifestyle blog. We talk about anything and everything, from fashion, travel, health issues to even an occasional recipe. If there is a topic that you are interested in, then let us know. We will do our best to bring that story to you. Have a great great week sweet friends and thank you for following along. Without you, we could not continue on this crazy fun journey!
Share the post "How To Shop Nordstrom Anniversary Sale 2017 | SheShe's Catalog Picks"