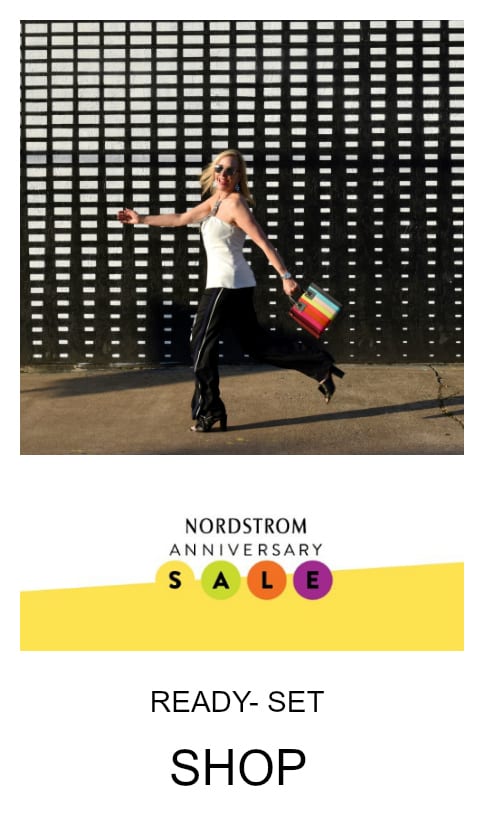 Are you ready for some Deals & Steals of the 2017 Nordstrom Anniversary Sale??? I have spent hours at my computer since 1 am yesterday morning linking my Nordstrom Anniversary Sale favorites in several categories, in order to make it easier for you.
If you are a card member or rewards member then you can shop now. I will say that I have tried to purchase several items that are already sold out, so if you want in on some deals and you are not a card holder yet, then you should just sign up HERE so you can get you Early Access. It doesn't cost you a thing to do that. They might re-stock some items but you never know. There are some really great bargains this year.
I did a post 2 days ago with everything you need to know about this sale. Just click HERE.
All you have to do is click on the category if you want to discover more options. We will be updating these items and try to remove them if they are sold out.
We have also created a shop tab for the Nordstrom Sale at the far right hand side of the menu bar. We will try to keep it up to date with availability and sizing.
All you need to do is make a list of what you are missing out of your wardrobe and then fine tune your search.
You can shop the store if you live close to a Nordstrom, but I just heard that it is a zoo. My advice is to order online and pick up in the store to avoid all of the crazy shoppers. Don't forget they offer free shipping and FREE RETURNS!!     Just have FUN!!!
MY ORDER  (so far)
SHESHE'S TIDBITS
I am worn out….. If you are going to shop, then I hope you will stay here with us and use the resources that we have given you. I have spent a lot time to help make this experience less stressful for you. I do make a small commission through the links should you purchase. This is one way that helps offset the expenses of running a bog. Thank you so much and happy shopping. XO, SheShe
Share the post "Your Shortcut To Deals & Steals | Nordstrom Anniversary Sale 2017"