Who ever said that we couldn't wear white after Labor Day? My goodness, how many rules have I grown up with and I am so glad to throw them out the door. It is soo liberating. Today ladies, we are showing you how to wear white after Labor Day. FYI It is OK!!
I just returned from New York Fashion Week and after 4 years in a row, I have finally learned how to navigate this experience to work for me. This year I went with my new side kick Shauna @chicover50 where we decided to do just a few favorite shows and spend the rest of our time meeting with brands and taking lots of photos so that we can share this years fall trends with you. Here are a few ideas how to style your white to make it work this fall.
Add Texture- Velvet-calf hair-suede in shoes-sneakers–pumps-boots-booties-skirts-handbags–jackets, etc.
Add Prints- Camo is really trending this fall. In fact, for me living in Texas, it always works. Also, fall florals can bridge that gap.
Layer-  Would you ever wear a white lace dress in the winter? Try layering a dark colored leather or suede jacket over a white lace dress or a white jacket over a black lace dress. Don't forget the black booties.
Wear all white– Monochromatic always takes on a classic look. All of the designers have shown it on the runways. Mixing shades of white is also a win, but it will be hard for us older girls. I just tried it and as much as I like the look, it was still a step out of my box for sure. Just add black or brown boots and bag to make it work for fall.
White jeans – I have been wearing my white jeans in the winter for a couple of years now and love the look if worn with a dark velvet blazer or sweater. I am also really loving the longer length cardigan sweaters worn over white denim.
Fur-We are seeing a lot of fur details in jackets, bags and yes even shoes, boots and booties. Mix a cute fur slide shoe with white and it totally takes the look to fall.
I bought this Veronica Beard blazer in early summer, but really never wore it until after Labor Day. It is a little pricey, but because it is a classic it will stay in my wardrobe for a long time. This blazer has been a blogger favorite and also comes in 3 other neutral colors. So with a little styling magic, I am able to wear this jacket all winter long.
What is unique about her jackets is they have a zip out dickey that looks like you are layering the jacket over a hoodie or sweater, but in fact it is a fake. You can buy the dickey's separately and interchange the look. The grey camo print under my jacket is a dickey. I can zip it out and put another style in or wear it without the dickey. I can't wait to add a black turtle neck with black flare legged jeans and fur slides. It would also be great over a black lace pencil skirt. Are your creative juices flowing yet?
I hope that there are some ideas here that can help you expand your wardrobe by simply styling your white pieces so you can wear them after labor day.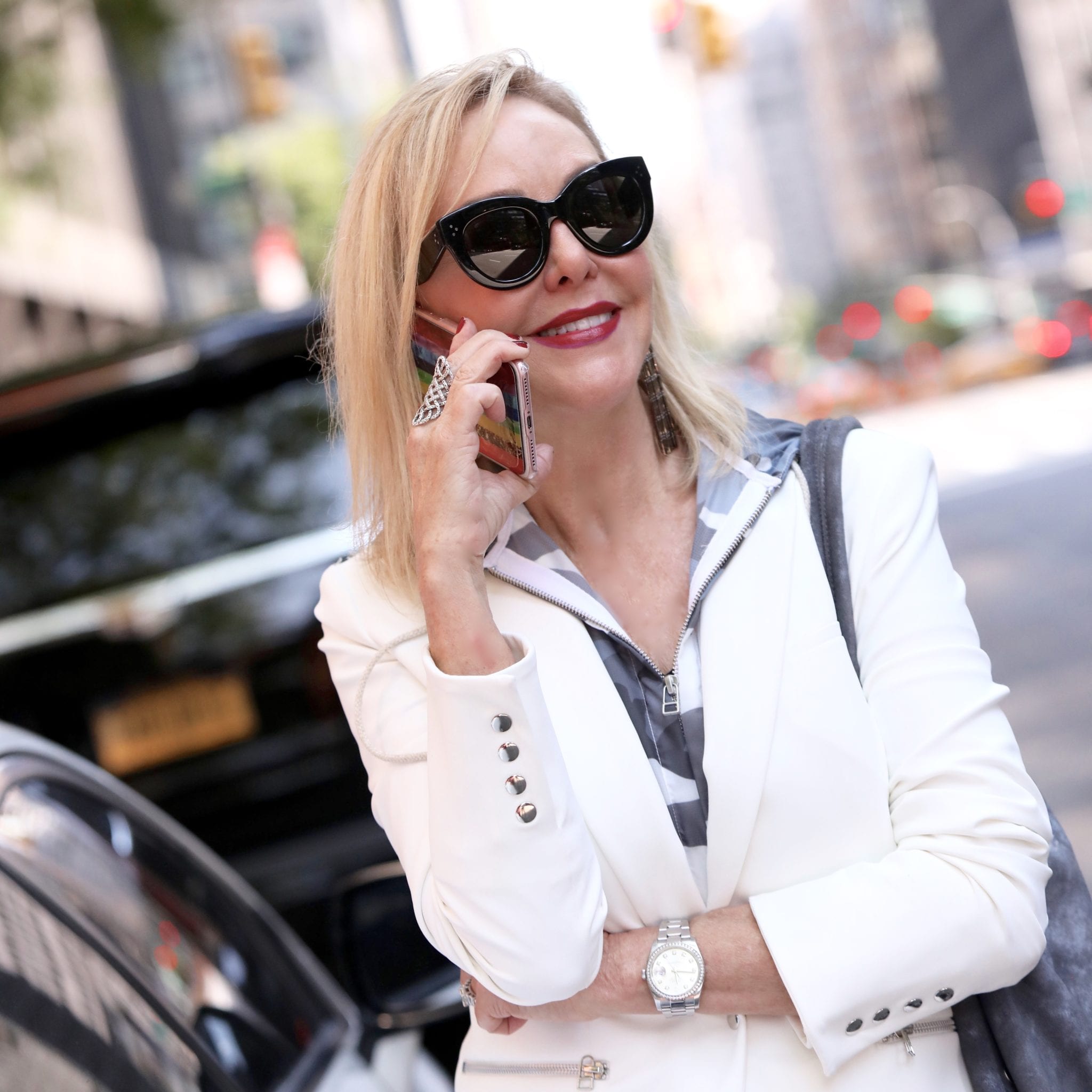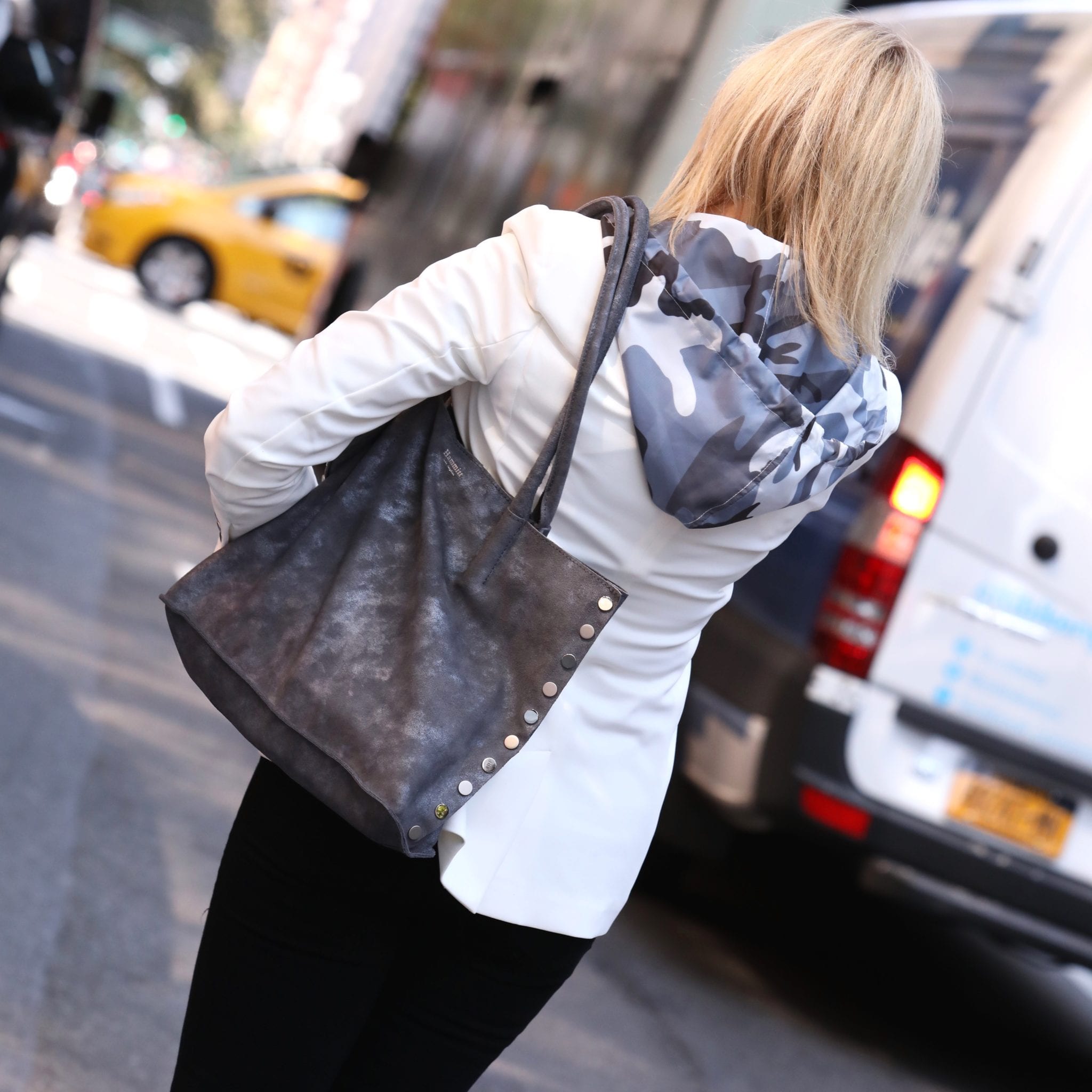 I love a nice hobo bag and this season it is trending again. No one does it better than Hammitt LA. This Oliver bag (pictured above and below) is light weight and comes in 5 colors. All of their bags are of the highest quality leather and suede. Another investment piece that you will enjoy for a long time. I love my Hammitt!!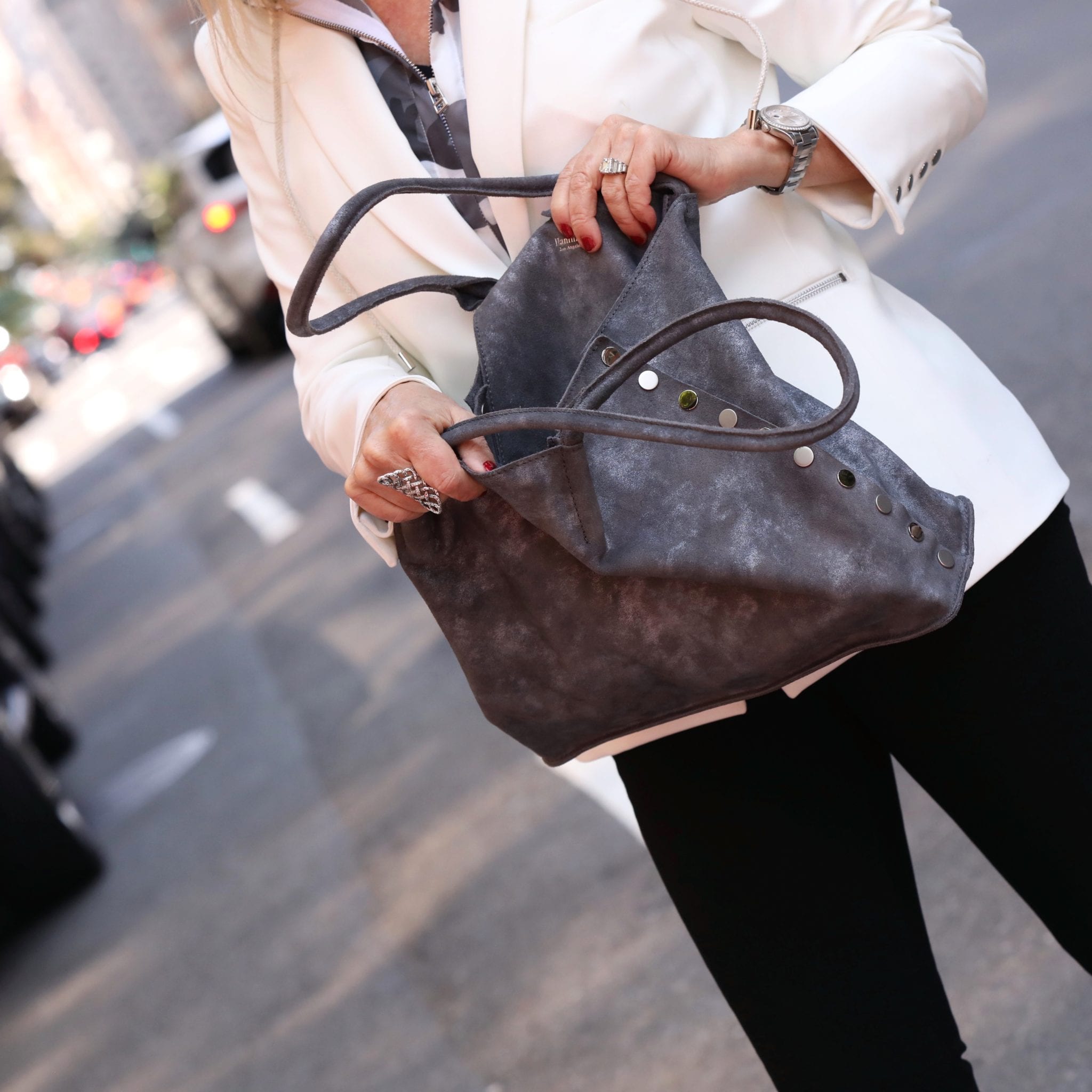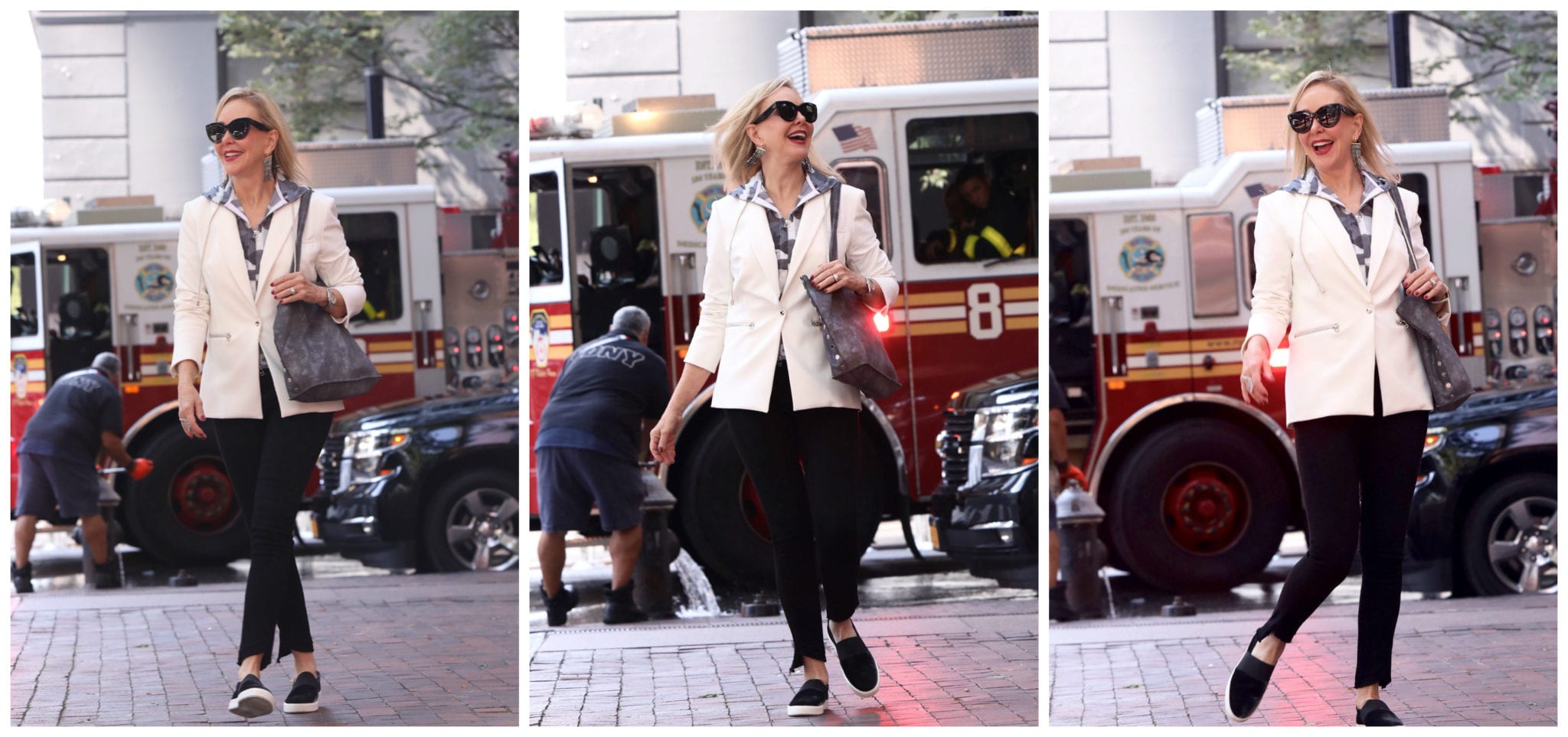 Shop The Post
SHESHE'S TIDBITS
Coming up, we just got back to Eagle Dawn (our river ranch) in Colorado for a week to tie up some loose ends for the winter and see the beautiful change of the leaves. I always love this time of year in Colorado. Stay tuned on Instastories for snippets.
If you are thinking about trying out Instagram, but don't know where to start, then go to our last post for the video tutorial. It will explain step by step in an easy understandable way.
Gala's, weddings, graduations, holidays or just everyday wear…..we have fashion suggestions for you, so stay tuned. Be sure to check out ShopSheShe  tab at the top in the menu bar. Hover over and choose the category in the drop down. We try to keep it up to date with the latest and greatest for all budgets. Subscribe here and then you won't miss a post. Simply enter your email in the pop up box when you come to this site or at the top of this page in the subscribe box.
WELCOME new readers. We are a fashion/travel/lifestyle blog. We talk about anything and everything, from fashion, travel, health issues to even an occasional recipe. If there is a topic that you are interested in, then let us know. We will do our best to bring that story to you. Have a great great week sweet friends and thank you for following along. Without you, we could not continue on this crazy fun journey!