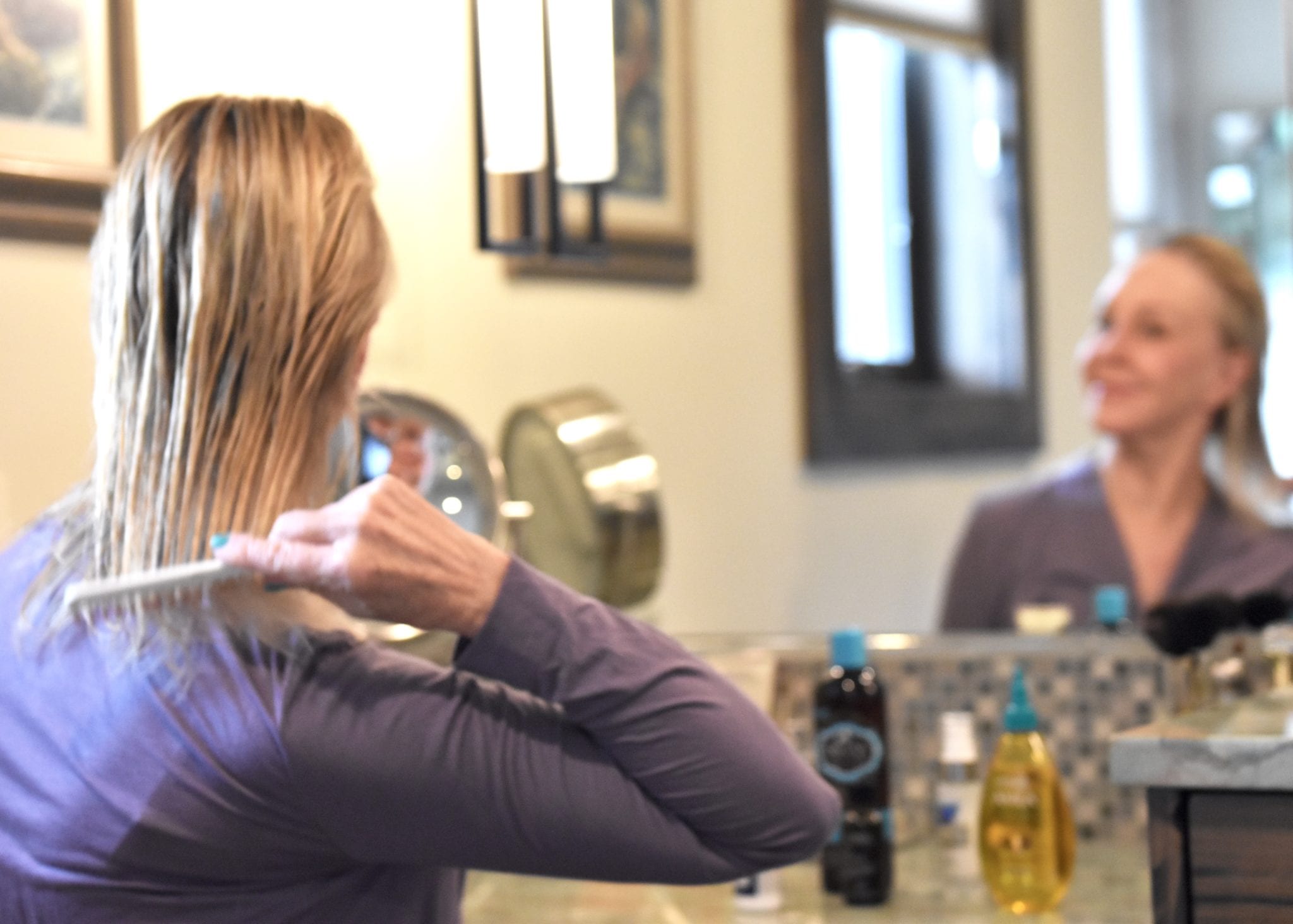 No matter how old you are, you will have some hair loss in your lifetime. Hair was never one of my great assets, so I certainly don't want to lose what I have. Just recently I started losing a lot of hair, so I went into emergency 911 mode. If you are experiencing hair loss and you don't know what to do or where to turn for help then I can share with you 7 ways to restore and prevent hair loss. First of all, let's talk about why we would lose our hair.
10 Reasons for Hair Loss
Age
Over processed hair
Hair tools using heat
Wearing a ponytail too tight
Thyroid
Chemotherapy/Drugs
Surgeries/ Anesthesia
Quick weight loss
Stress/depression
Change in diet
About 18 years ago when I was 44, a plastic surgeon told me to start using Rogaine Extra Strength for Men with 5% minoxidil twice a day. He said that it would stimulate hair cells that have died off and grow new hair. Boy oh boy, was he right. I started getting all kinds of new hair. There are 2 draw backs for prolonged usage of Rogaine or any other brand of minoxidil.  One, is it can cause facial hair and the other is that if you get off of it it, then you will lose the hair that it helped you get back. It does not give you hair that you never had. I tolerated it just fine so for years I continued to use it, but reduced usage gradually to only 3 or 4 times a week instead of twice a day.To reduce the cost, I changed to Walgreen's brand that has all of the exact ingredients as Rogaine.
About 4 or 5 months ago, I noticed that there was a lot of hair in my hair brush and around my bathroom sink where I dry my hair. Then I saw that my ponytail was getting skinnier and skinnier as well as thinning spots on the left and right side of my forehead. I was like WHAT?????
I do take a thyroid pill every day ( thyroid story coming soon ) and I asked my doctor if there was a change in my thyroid that could be causing my hair loss. He said no that everything looked good. Well then, what in the world?? Then it came to me……about 4 or 5 months ago, my hair dresser talked me into getting off Rogaine and start using another brand of hair loss products that she liked. It was about the time I started losing my hair. That was it, when I got off the 5% minoxidil Extra Strength for Men, I started losing my hair.
There were other reasons that my hair was thinning too. First of all, after menopause we start drying out everywhere including hair, skin, nails, eyes and hair, then you layer the texture of grey hair coming in along with color & bleach for highlights where hair gets even dryer and more brittle. I wear my hair in a pony tail a lot, especially when I work out and my hair was breaking and splitting big time around the area of my hair bands. So to say the least, my hair ( what hair I had ) was in a mess.
7 Ways To Restore & Prevent Hair Loss
Use a silk loose hair tie or wear a loose braid.
Use a hair growth shampoo/conditioner/tonic
Do not over process your hair. Use a temporary root touch up color & a dry shampoo between color appointments.
Use a 5% minoxidil (not 2%) I like the liquid applied with a dropper. The foam is hard for me to use.
Take a healthy dosage of hair, skin, nail vitamins. I also take a coconut oil capsule. There are many good brands on the market.
Deep moisturize with a hair mask, deep conditioners, and oils. I like Argan oil, coconut oil, caster oil, bio oil….
Have your thyroid checked if you see signs of hair loss and fatigue. Many women and men experience a change in their thyroid and it can be corrected with one little pill a day.
In Conclusion
I quit using the other product that was recommended to me and got right back on Walgreen's brand of 5% minoxidil Extra Strength for Men twice a day. I started letting my hair dry naturally when at all possible. I purchased a newer and more advanced hair dryer and curling iron, deep conditioned my hair with oils and hair masks 3 times a week, began using heat protection leave in conditioners, started taking hair, skin & nail vitamins daily, changed to a hair growth and strengthening shampoo & conditioner, incorporated a dry shampoo and root touch up color between washing, and color appointments.
Results: I have recently seen a significant regrowth and my hair is so much softer and healthier. It has taken a lot of effort, but like I said in the beginning, hair is one of our greatest beauty assets, so why not keep it looking good for as long as we can!!
Below are some products that I have found that have really helped restore my hair. There are other products on the market that can possibly help as well. It is a trial and error, but I hope my tips will give you a good starting point.
Shampoo & Conditioners
Hair Tonics & Oils
Vitamins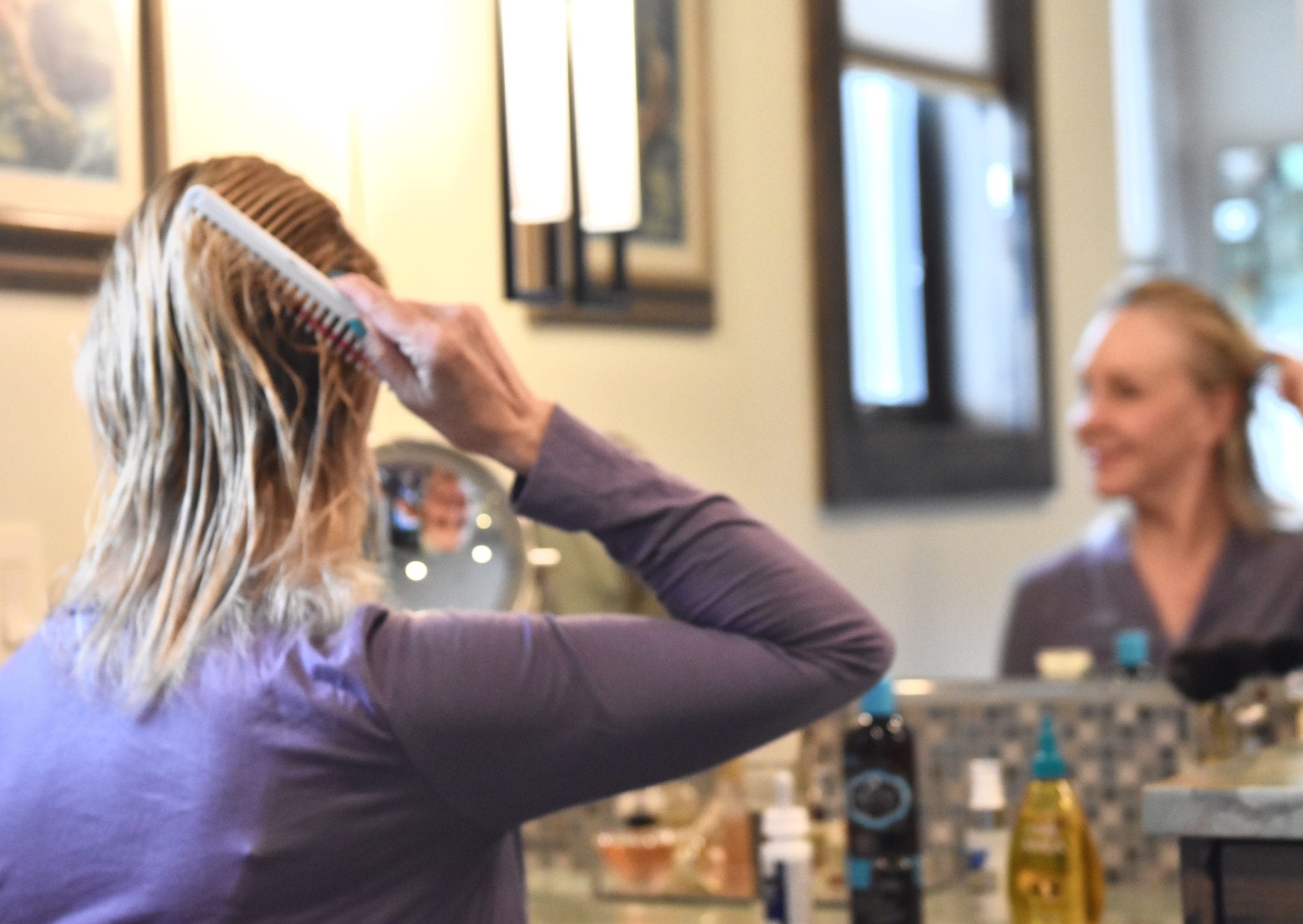 Outfit Details
SHESHE'S TIDBITS
First of all, I want to thank everyone who left me messages, sent text messages and emails when my mother passed away just over a week ago. Social media gets a bad rap for a lot of reasons, but when we need comforting, the troops come out big time. I was overwhelmed but grateful and thankful for all of you. What a blessing that I have this platform to share my grief as well as my joys. Love you sweet friends!
Gala's, weddings, graduations, or just everyday wear…..we have fashion suggestions for you, so stay tuned. Be sure to check out ShopSheShe  tab at the top in the menu bar. Hover over and choose the category in the drop down. We try to keep it up to date with the latest and greatest for all budgets. Subscribe here and then you won't miss a post. Simply enter your email in the pop up box when you come to this site or at the top of this page in the subscribe box.
WELCOME new readers. We are a fashion/travel/lifestyle blog. We talk about anything and everything, from fashion, travel, health issues to even an occasional recipe. If there is a topic that you are interested in, then let us know. We will do our best to bring that story to you. Have a great great week sweet friends and thank you for following along. Without you, we could not continue on this crazy fun journey!