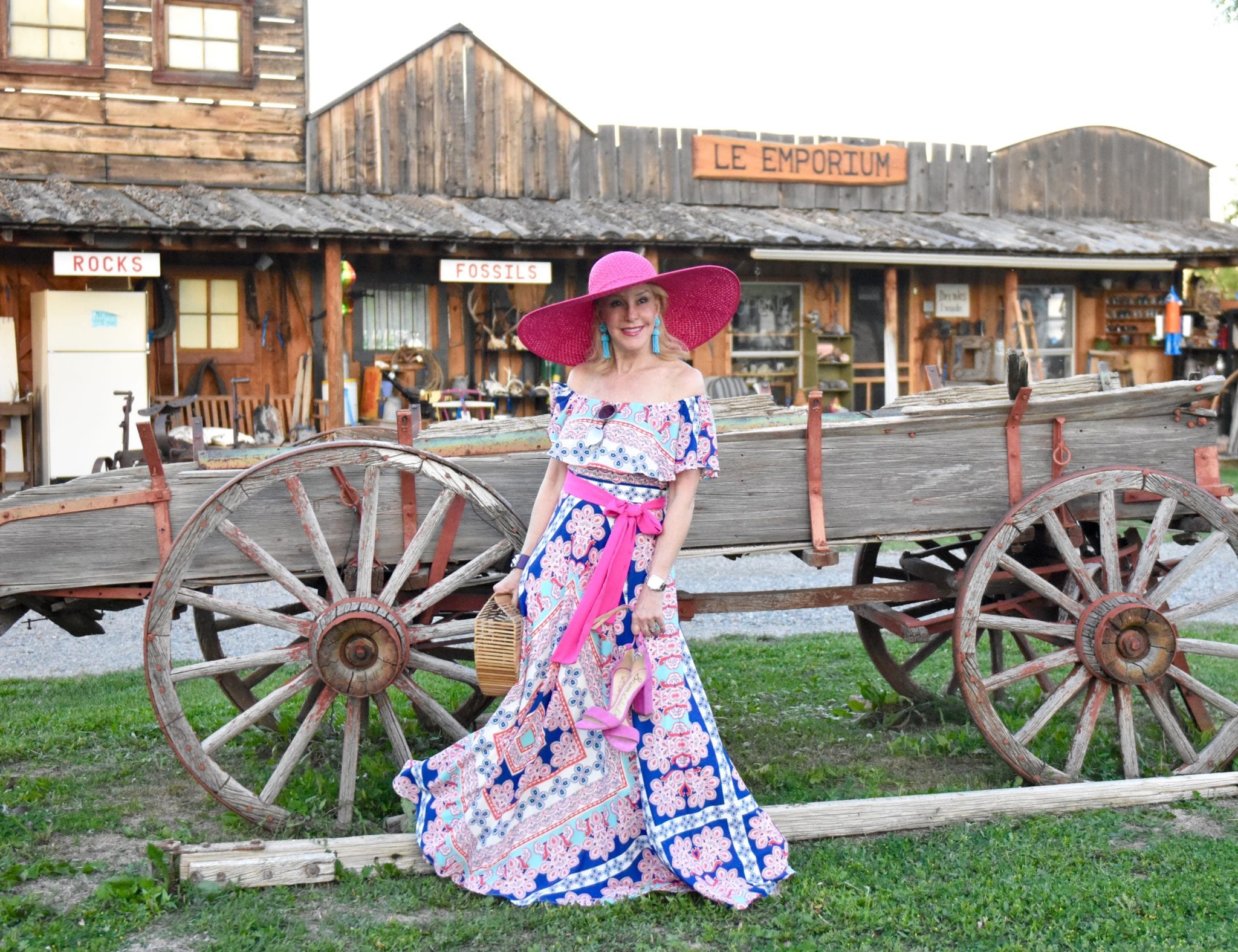 As Norman and I prepare to leave Colorado after a relaxing summer, I hate to leave because fall is on the horizon here and I love fall. As we hit the ground running in Houston next week, I realize that we will have 2 more months of summer weather in south Texas. This all being said, we have done roundup of summer dresses as I will be wearing them a lot. Scroll to the end of the post for our top 30 summer dress picks.
You will notice that all of our picks are below the knee, midi length and maxi length. I luvvvv the longer dresses because they are so comfortable and very stylish! Do you live in the northern part of the world and your summers are short? Then you are probably already planning your warm weather get away mid winter so you will need a few summer dresses ready to pack. There are so many styles with a full run of sizes still available. Most of the dresses we selected can be styled casually or vamped up with a pair of glitzy sandals, statement earring and cute clutch. And ladies, the sun is still very strong so don't forget your wide brimmed hat and sunscreen.
I chose this off the shoulder dress mainly because I love hot pink and turquoise. With all the summer colors, it made it so easy to style. I have an obsession with big earrings and hats. How about you? If not what are your summer fashion obsessions? We would love to know!!!
Yes, fall is on it's way in many parts of the world, but for me……summer is still here for a while.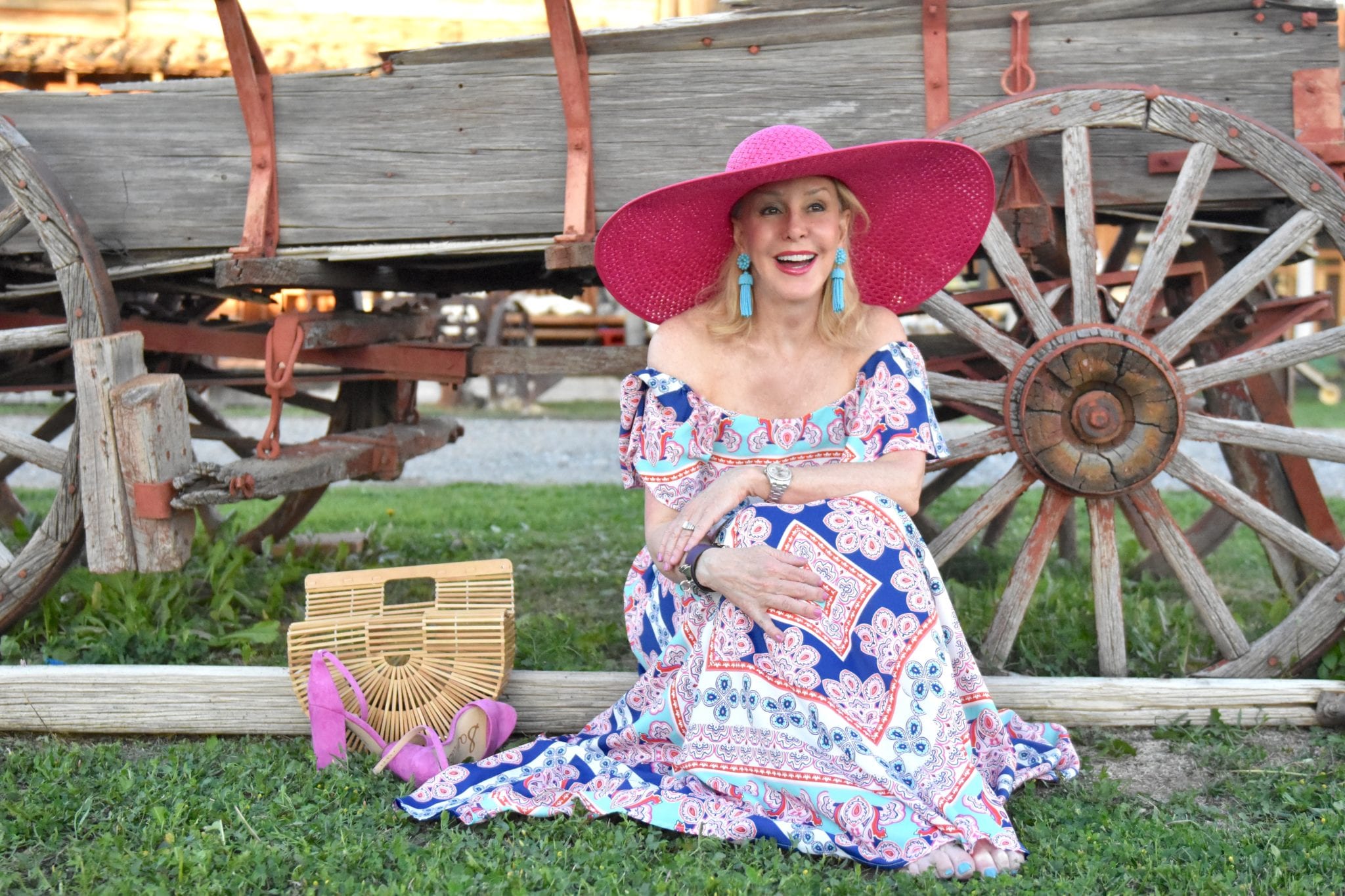 Outfit Details
Our Top 30 Summer Dress Picks