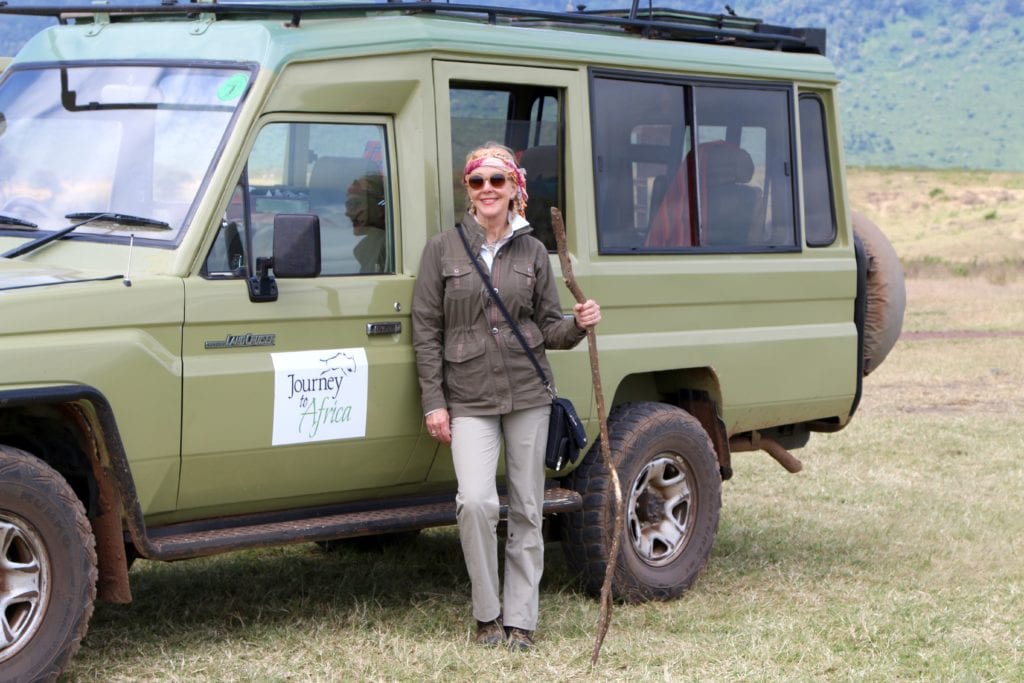 I am soooo excited to start sharing with you my tips on how to prepare for an African Safari.
I have wanted to visit Africa for a photo safari (meaning journey) for most of my adult life and I was just waiting for the right opportunity to come up.
Dec. 2015 I received an email from a Journey to Africa Safari Company owned by Mefi Alapat. She was encouraged to reach out to Houston bloggers to join her on a luxury safari adventure in Tanzania Africa where we would visit the Tarangire National Park, the Ngorongoro Crater, and the Serengeti National Park among a couple other side excursions.
The invitation seemed like a fit for me. Norman was NOT on board at first until he got to meet Mefi when she came to visit us at our home. Of course, I followed up with about 10 of her past and current clients and I received glowing reviews, somewhere seasoned world travelers. When the decisions were made, deposit paid, there would be 3 of us making the trip. Natalie King age 33, blogger @natkingcouture, Mefi 40, and myself 61. I felt like I was traveling with my children. Ha!
We met for lunch on 2 different occasions in Houston where we discussed all of the details of the trip. The most shocking thing for me was that I would only be able to take 2 bags weighing no more that a TOTAL of 32 pounds. I was in distress for sure! I had to think back of the days when I was a pilot and remember how to pack for 3 days in a roll on bag. The difference this times is we would be traveling for 10 days. Yikes!! I knew that was not going to be easy for this fashionista!
Photo below is Mefi, our host extraordinaire! She is the fifth generation in her family raised in Tanzania. She speaks fluent Swahili and knows many of the lodge owners, camp managers, and guides which made our trip even more special. I loved listening to her speak her native language with the guides and her old friends!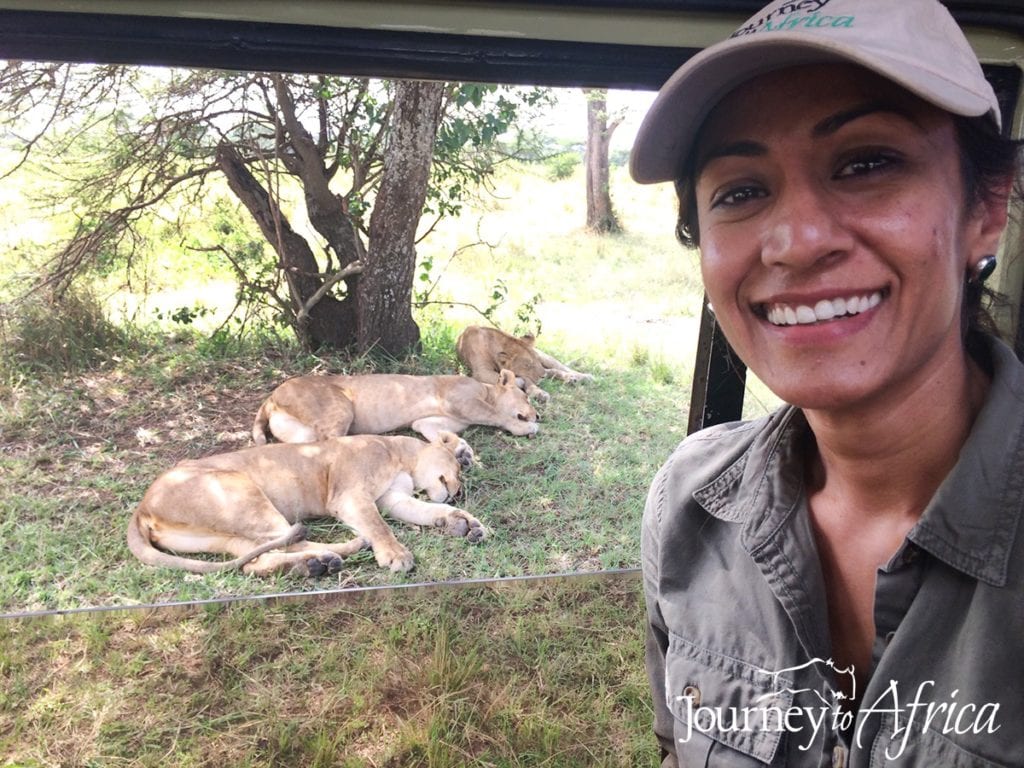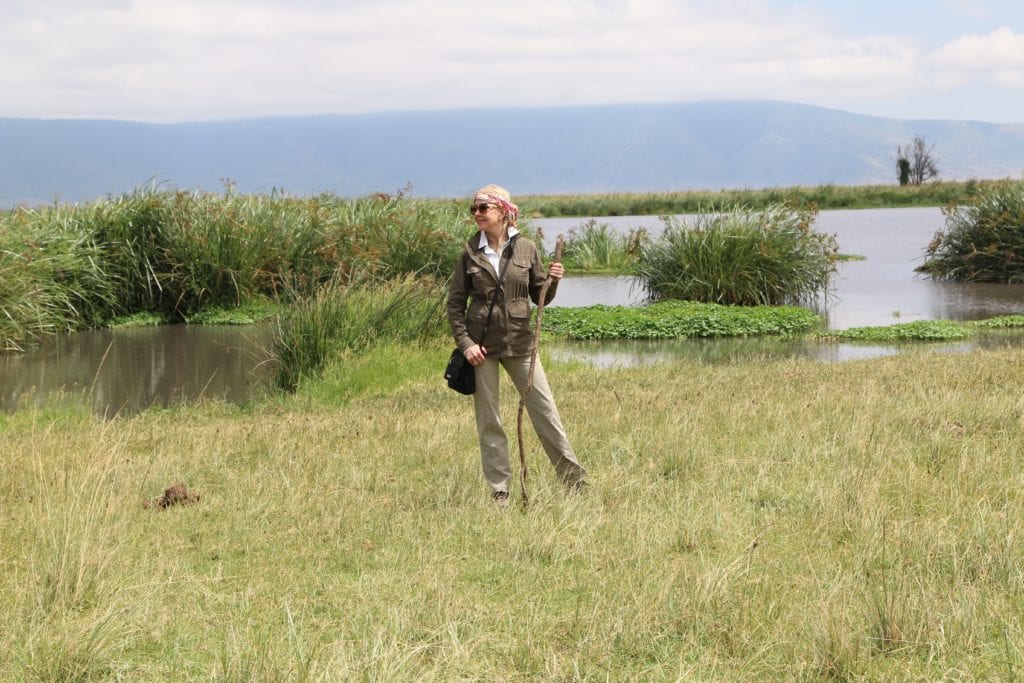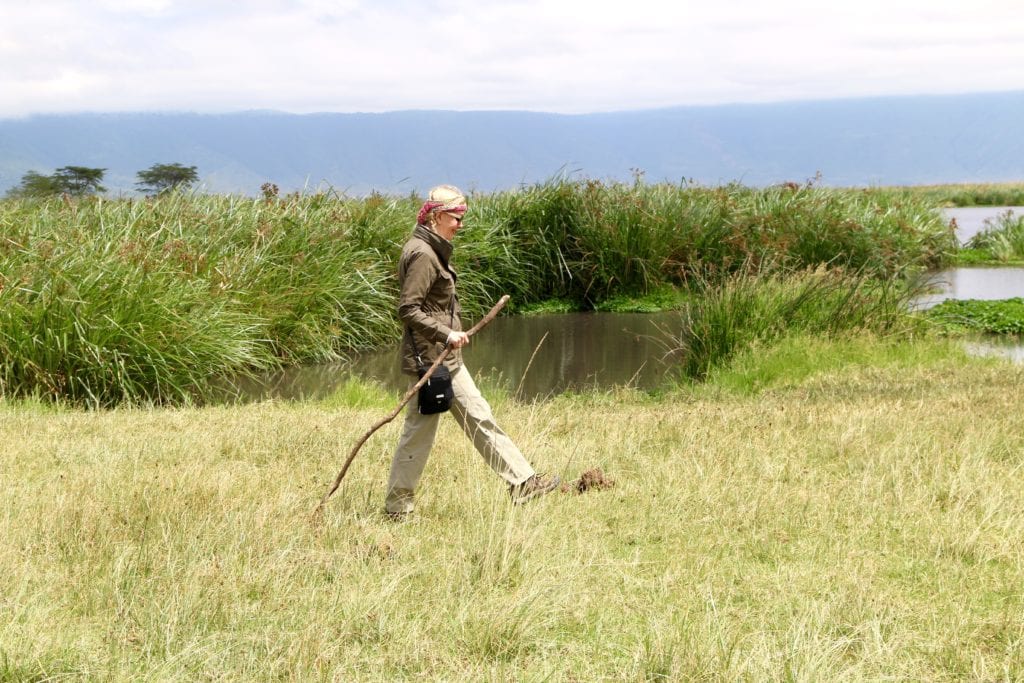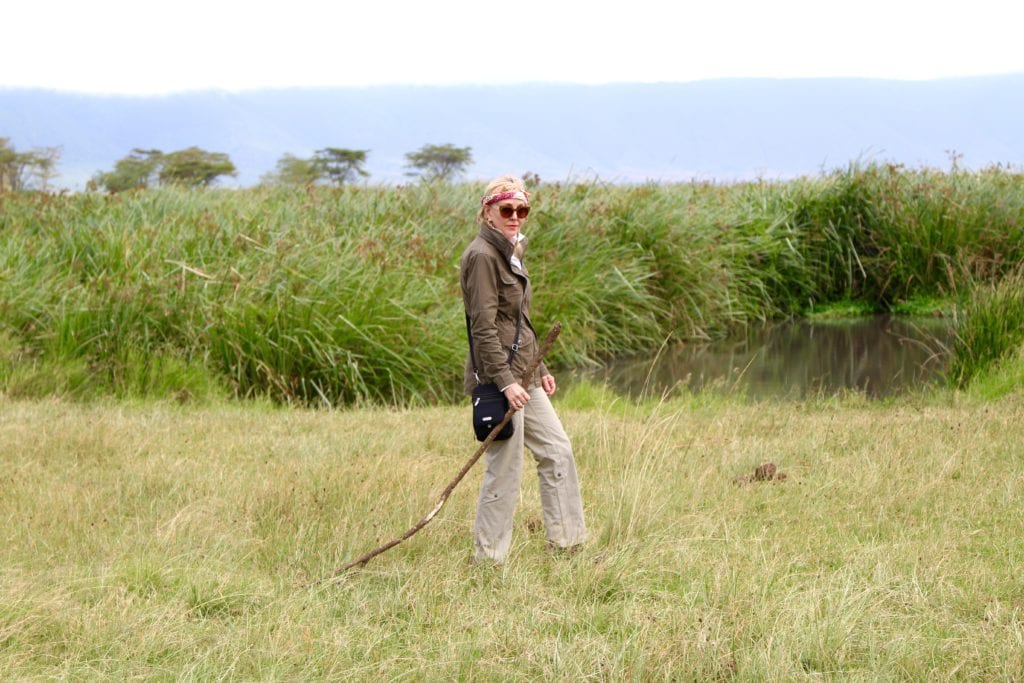 Preparing for this trip was part of the excitement. Below are some of the thing you will need to do before you leave.
Choose a country in Africa that you want to visit. There are several that you can do a safe and adventurous safari. The most common and most visited is Tanzania, Kenya, South Africa, and Rwanda. ( where travelers visit the gorilla families)
Do thorough research on reputable safari companies. Asking friends is the best place to start. First-hand experiences are the best references then you can always go to the internet. There are large outfits that are well known but a Journey to Africa Safari uses the same lodges, camps, and guides as the better-known companies but for much less in cost. Make sure you understand what your safari includes and does not include and understand the cancellation policy. I highly recommend trip protection. (Travel Insurance) Most plans do not cover airfare.
Book your air fair about 2 months in advance. KLM out of Houston was the best option out of Houston to Kilimanjaro Airport with a layover in Amsterdam. 9 hours + 9 hours = 18 hours. I like to use American Express to book. I was able to first class and offset the expense with my points. They also are able to book at all of my travel options. So, if you don't have a Platinum American Express card then you might want to get one and start using it for all of your purchases. The Platinum car also has a nice out of country Protection Package included. ie Travel Insurance. This is a must!! Insurance in case you get sick or something that causes a cancellation of the trip. Go to www.seatfuru.com to see seat maps on all segments of your trip. Make sure you know if your ticket is nonrefundable or not. Mine was refundable. That gave me a piece of mind.
Visa- A Visa runs about $100. A Journey To Africa Safari Company to care of this for us. Included in our cost. Make sure you know if you need to obtain a Visa on your own. Ours was done upon arrival at Kilimanjaro Airport.
Vaccinations- Depending on what country you enter in Africa dictates what protection is needed. No vaccinations are required going into Tanzania, however, not required, but recommended is a Malaria pill. Just ask your primary physician that you need a script for Malarone or Mefloquin or a drug specifically for Africa. My dosage was one pill a week for 7 weeks, starting 2 weeks before you leave and then until they are gone. Mefi grew up in Tanzania and has had Malaria a few times. She said that the most important thing to know is the symptoms of Malaria and treating it at the first signs. It is totally curable caught in the early stages. I would not go anywhere in Africa if you are pregnant. My opinion only! We were there at the end of mosquito season, but we did get into the obnoxious Tsetse flies. They would sting. I couldn't say Tsetse so I called them the sexy flies. Ha!
International Phone service- Make sure to call your cell phone carrier and get an international plan for your phone while you are traveling. So worth it. Depending on how much you need to phone home or to use data (texting, internet, etc.) will depend on what plan you should choose. Being a blogger, I chose a little higher plan so I could use the internet, email, texting, and calls. If you don't do a plan then you will get the shock of your life when you get your end of month bill when you return from your trip! I think my plan was $60 extra with unlimited texting and limited data.
Passport- Make sure you have a current passport. If you need a passport then you can go to https://travel.state.gov/content/passports/en/passports/forms.html
Health Insurance Card- Make sure that you check to see if you have international health coverage. Take your insurance card with you. You can get additional international health coverage if you need it through your Protection Plan.
Make a copy of your passport and put it someplace different than where you carry your passport. Should you lose or get your passport stolen, it will expedite the American Embassy to re-issue your passport if you have a copy handy.
Put identification in all of your bags, be checked or carry on. If you have a handle torn off of your suitcase and your id is missing then you can be tracked down if you have other identification inside of your bag. This happened to me a couple of times over the last 30 years and I got my bag back because I had my id in the bottom of my bag.
Tip Money- Most all of your expenses will be covered but you will need to bring some cash to tip your guides, camps, and lodges. Americans tend to tip more than the rest of the world, so $10 to $20 a day for the guides is sufficient. The same goes for maid service at lodges and camps. Your call. I brought 8 envelopes for my tips. I sometimes wrote a note to put inside.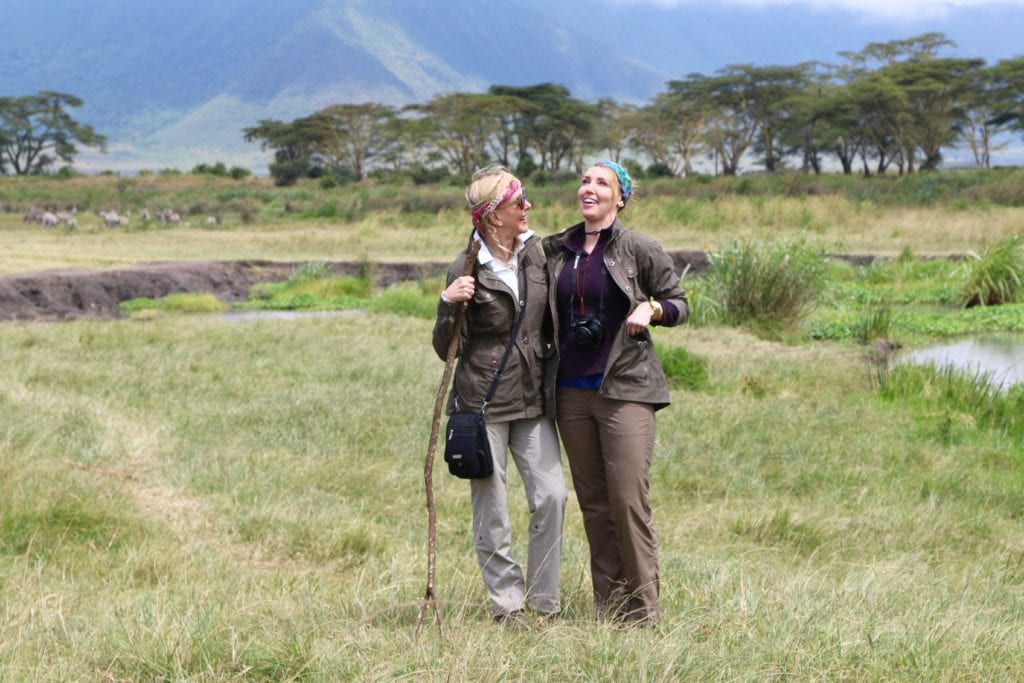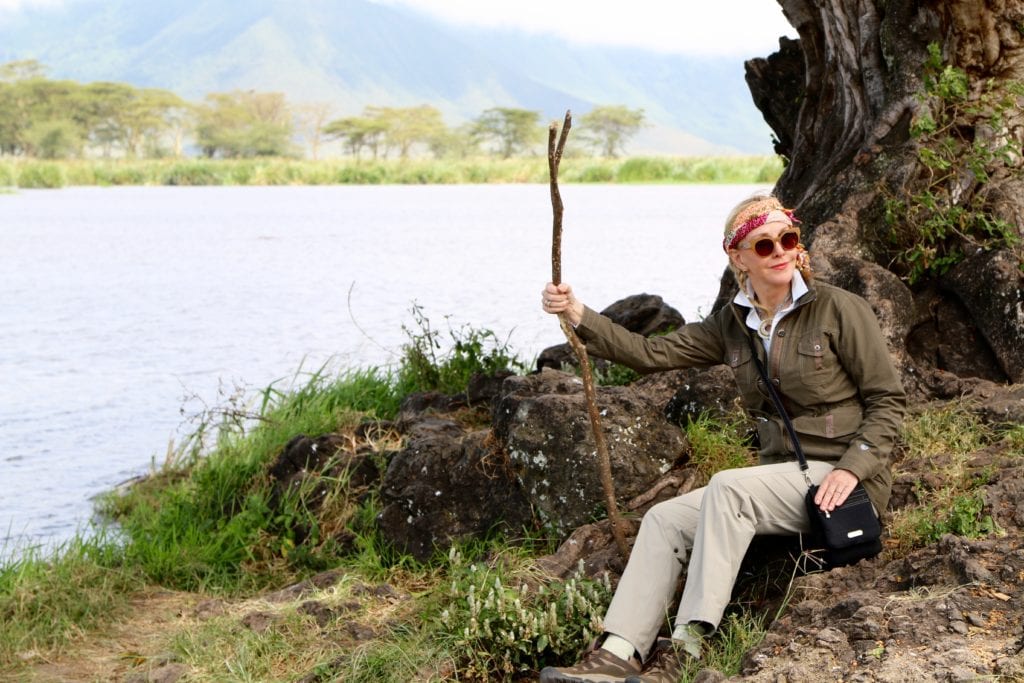 What I am wearing:
Kuhl Rekon jacket | Kuhl Anika pant | Kuhl White Airspeed shirt | Baggalinni crossbody travel pouch | Keen's Shoes, old, similar here and here | Caroline Abram of Paris sunglasses c/o Eye Gallery Houston, more budget friendly | Similar scarves here and here | Kendra Scott Tessa stud earrings | Giraff print Iphone case by Case Taboo c/o |

Below, phoning home with my iPhone 6 plus and cool girraff print case by Case Taboo c/o.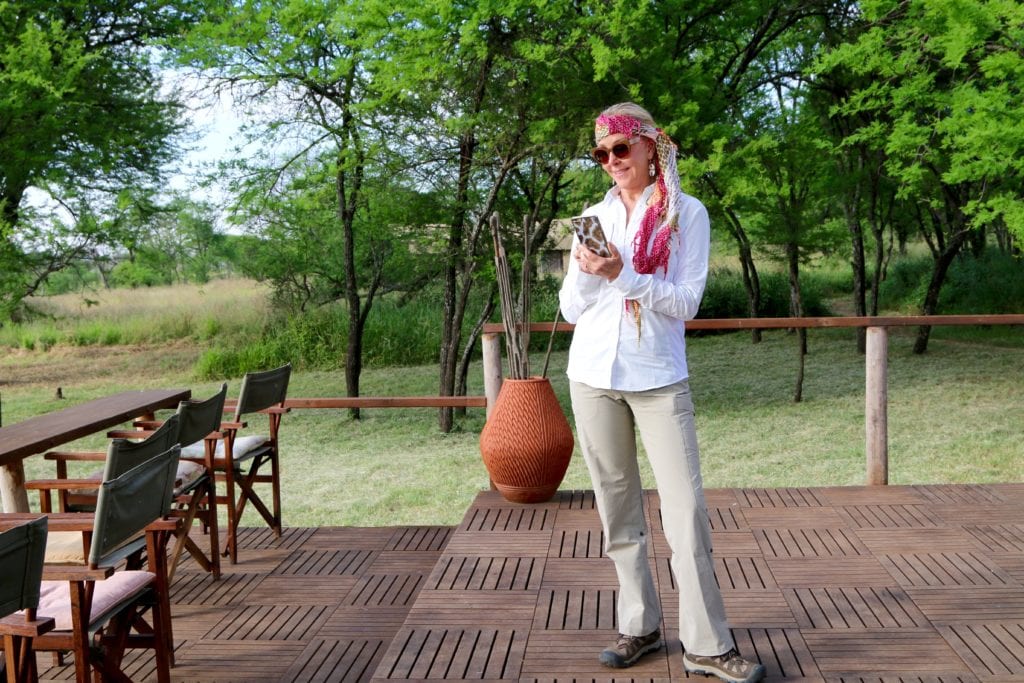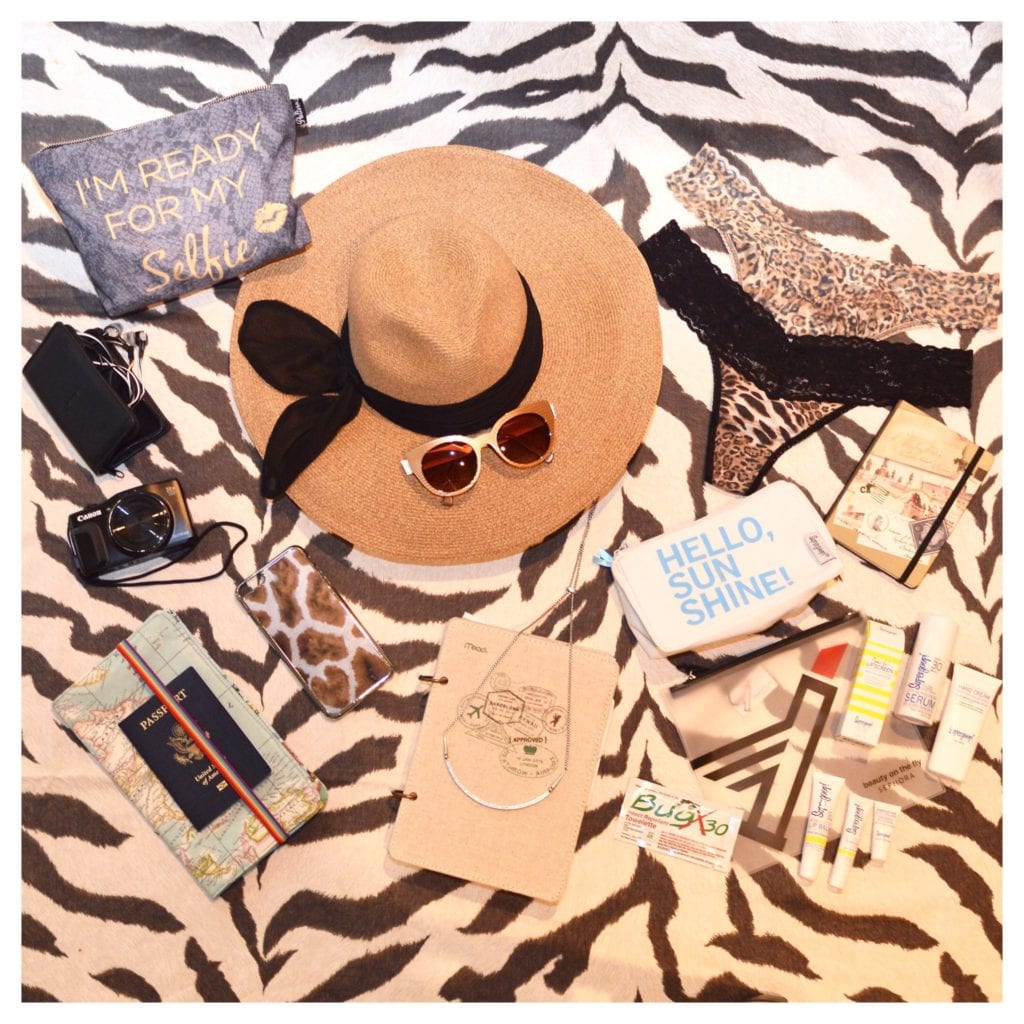 Journal | Passport/Ticket holder | Case Taboo Girraff print Phone case c/o | Eugenia Kim hat | Ear phones, similar here | Cannon camera | Journal | Bug X | Hello Sunshine pouch with sunscreen c/o Supergoop | Journal | Hanky Panky panties, also here | I'm Ready for My Selfie pouch c/o Pattern LA | Caroline Abrahm sunglasses c/o Houston Eye Gallery | Kendra Scott necklace/choker |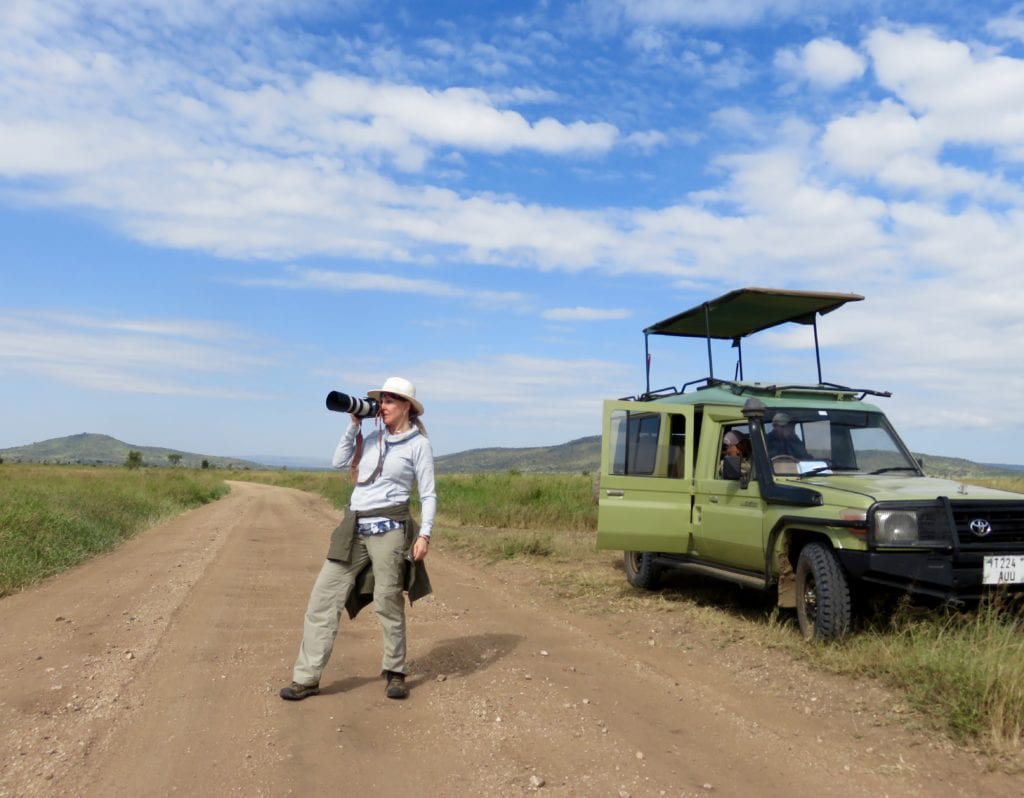 Above, I am wearing this comfy Lea pullover sweatshirt, Anika Pants, Rekon Jacket tied around my waist, all by Kuhl USA. and UV protection hat by Your Summer Skin c/o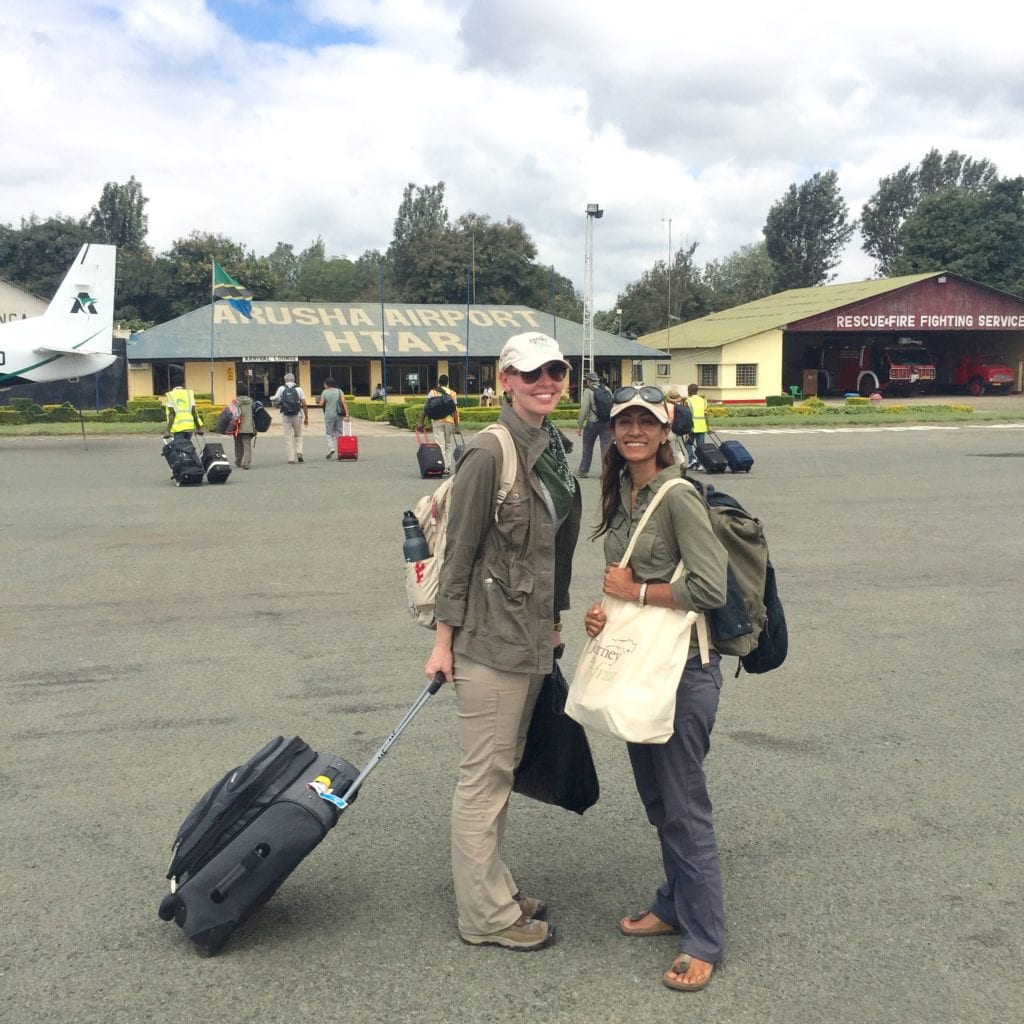 Above, Natalie, left, wearing Kuhl's canvas Rekon fatigue jacket and Mefi wearing her Kuhl pants like mine in grey. Below, (left) at a sundowner evening, I am wearing my Kuhl Flight fleece jacket.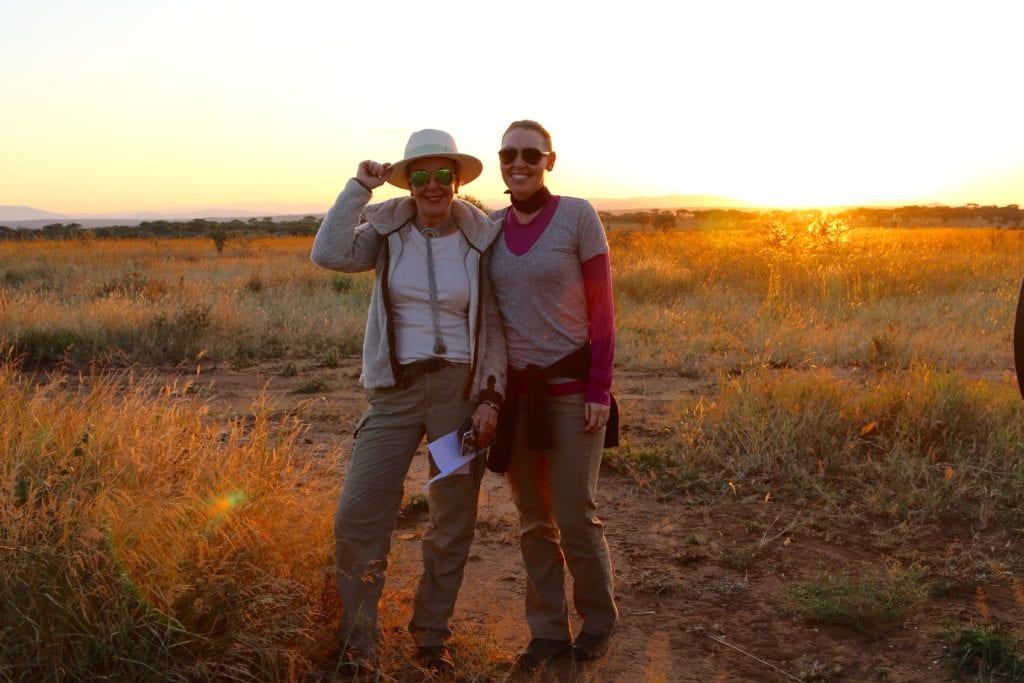 What To Pack:
I would like to thank my husband, Norman, for allowing me to fulfill a dream. I love you so much!!! Mefi, you were the best! I can't wait to see the gorillas with you and Natalie!
I would also like to thank Kuhl USA for partnering with me on this amazing adventure in providing me with the perfect safari attire. This company is located in Utah and couldn't have bee nicer to work with. Their outdoor clothing is made of the highest quality but they work hard to make it affordable making it a favorite line of clothing for the outdoor enthusiast.
I will tell you that I was so COOL wearing my Kuhl on my unbelievable trip to Tanzania Africa for a beautiful exciting and mind-blowing experience of a lifetime.

SHESHE'S TIDBITS:
The Nordstrom sale is over and I am actually really glad. Now it is time to get to some really great content that I have planned for you. This post is just the beginning of my African trip. Stay tuned over the next few weeks where I will feed in more beautiful photos and great stories of my journey to Africa.
I will also start featuring rooms of our newly built home on the Uncompahgre River just south of Montrose, Colorado.