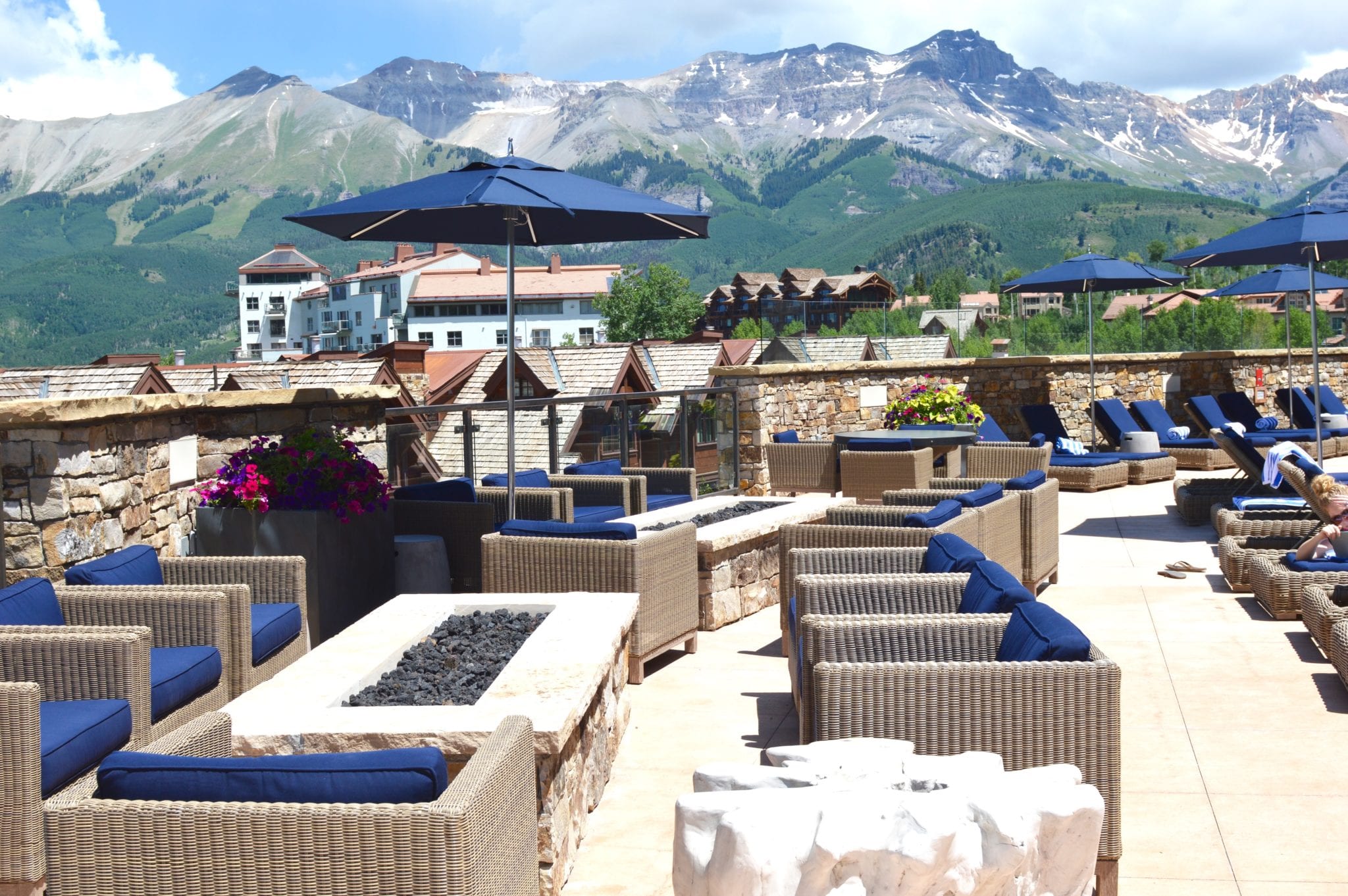 I have been going to Telluride, CO. for about 25 years and have stayed at several different places, but this time we stayed at the Madeline Hotel & Residences in the heart of Mountain Village which is a short drive out of town or a scenic gondola ride from the town of Telluride. Are you shopping for a place to stay this winter or next summer for your ski or summer vacation?
Only a very few years old, we heard about Madeline through a good friend who was the manager there for a few years. He is no longer there but we wanted to try it out. After all it is one of 2 hotels in the area with a full service spa and 24 hour room service!! Yes!!!!!
From the moment we drive under the porter cache and checked in and until we checked out at the end of our stay, we were treated like a family member. Even though it is not considered a boutique hotel, it still has that bed and breakfast feel but with the amenities of a 5 Star hotel.
In the heart of mountain village this location is perfect. Walking distance to the gondola, ski in and ski out with slope side ski valet service, several restaurants, ice cream shop, a Starbucks as well as the Telluride Coffee Co, Telluride Sports, outdoor adventure companies, boutiques and more only steps from the hotel.
Our very spacious room over looked the commons area that is the town center for Mountain Village. Check out the luxury accommodations. They have festivals, events and activities happening here all summer. There is another play area where all kinds of recreational activities are available for children and adult play as well as a fun hill where kids can have a blast rolling down. This is definitely the best place for a family vacation, equally as fun in the summer as in the winter. Even though I am an accomplished skier, I actually love summers in Colorado the best!!! Hiking, biking, rafting and fly fishing are my favorite outdoor summer recreations.
If you are looking to invest in a mountain retreat and love the luxury of a multi service home then Madeline's M CLUB is "most sought after multi-million-dollar, family-friendly, mountain-side living room…yours to enjoy year-round."  Recently released fully furnished residences in February 2015 are located across from the hotel, therefore having access to all of the Madeline luxury amenities. I will say owning a free standing second home is a lot of responsibility….we know….but owning a property at Madeline Residences gives you 5 star service and that lock and leave freedom leaving the maintenance to someone else!!! A princess kind of lifestyle!! YESSS!!!!
MOUNTAIN VILLAGE founded in 1995 was inspired by the European mountain villages with their architectural accents and sits at 9500 ft in elevation. Now with around 1,300 residents owning condominiums, residential homes, and mansions and lots of opportunity to develop your own little piece of mountain heaven.
Some special sports and services offered for residents of MOUNTAIN VILLAGE are: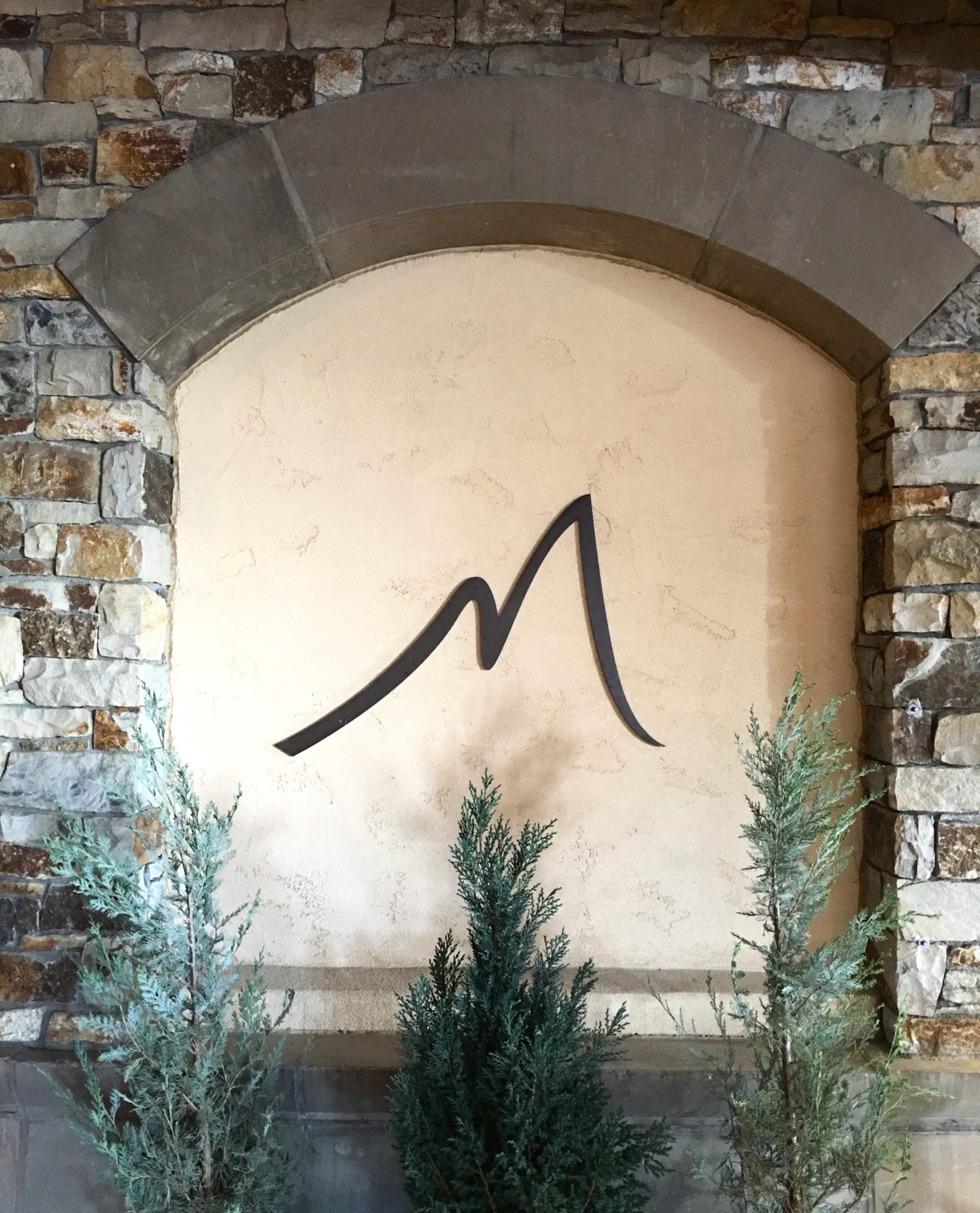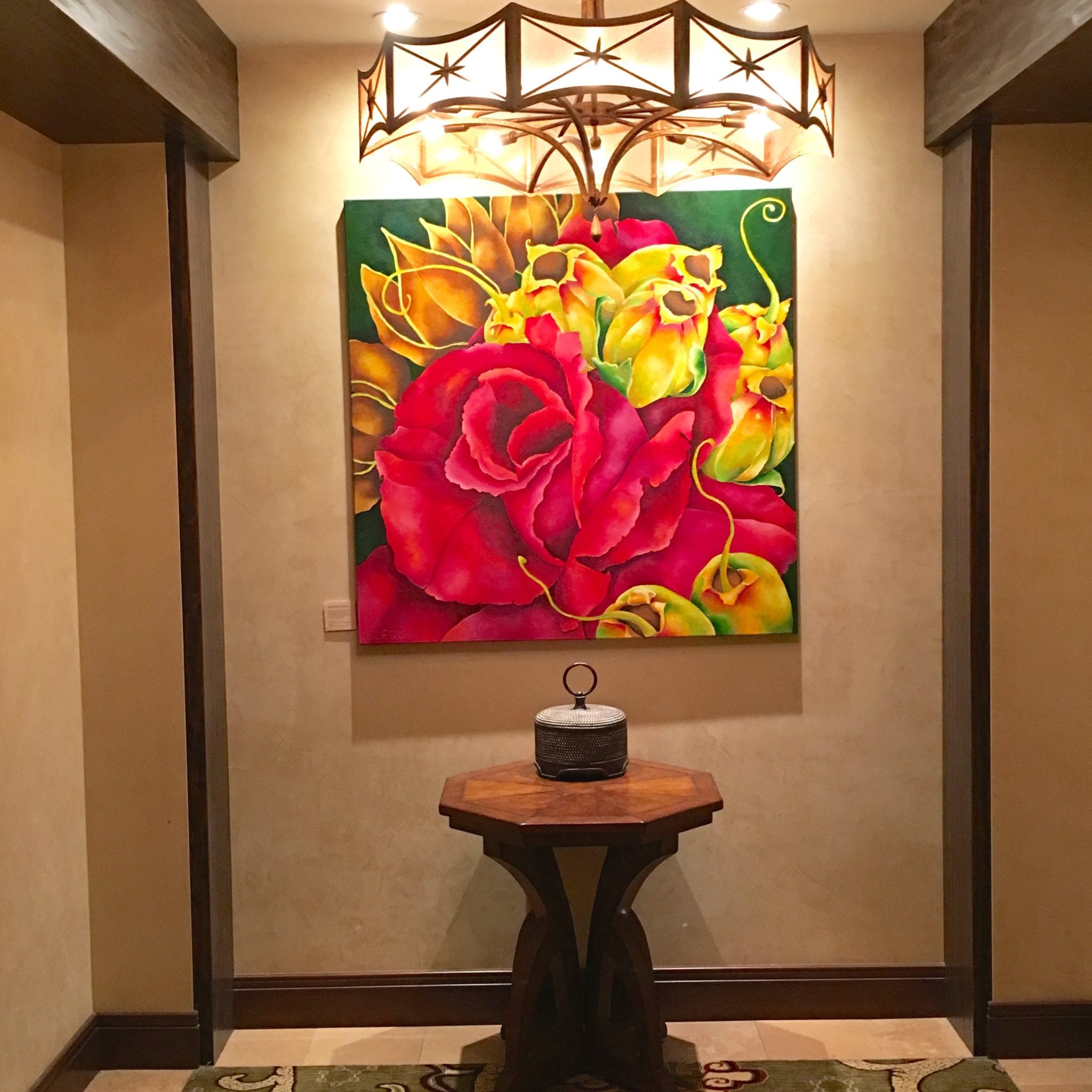 The Madeline Salon, Spa and Fitness Center in the next 5 photos. One of the only 2 full service spas in Telluride make this stay very convenient to relax and pamper. I love a great hike or a day of snow skiing and then off to the spa for a world class treatment. Also, if I need a mani/pedi or a fresh make over, then voila. Done!!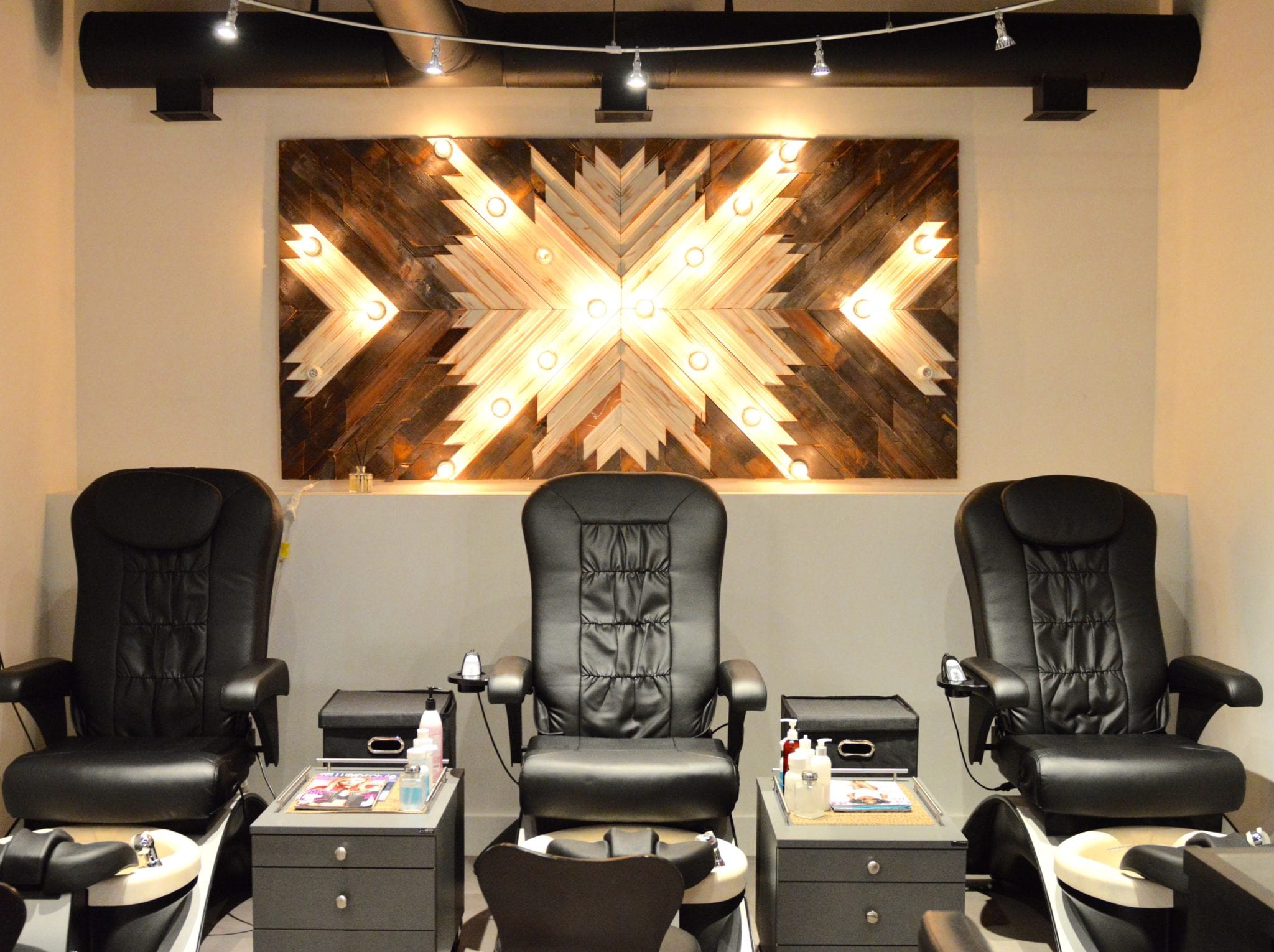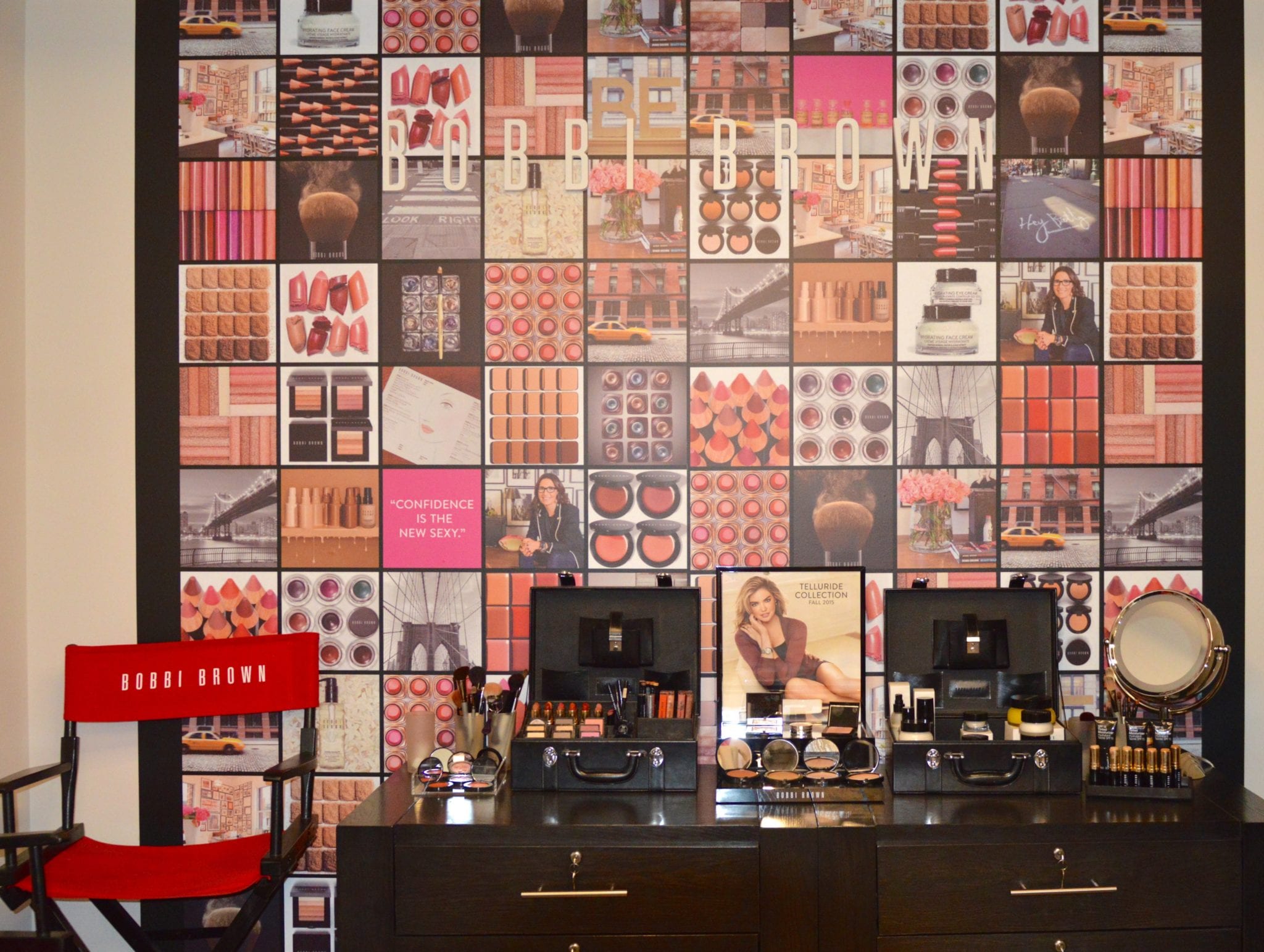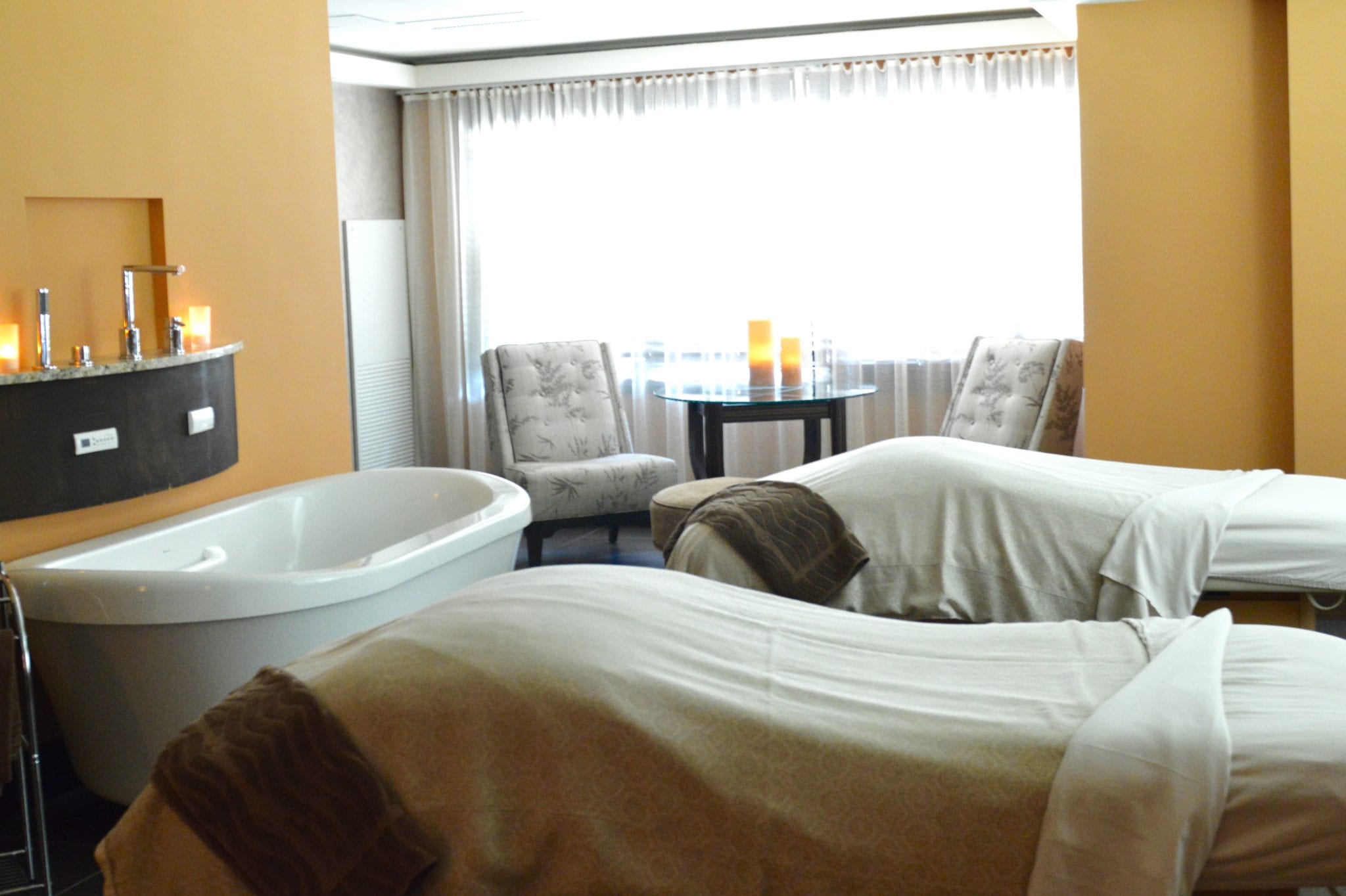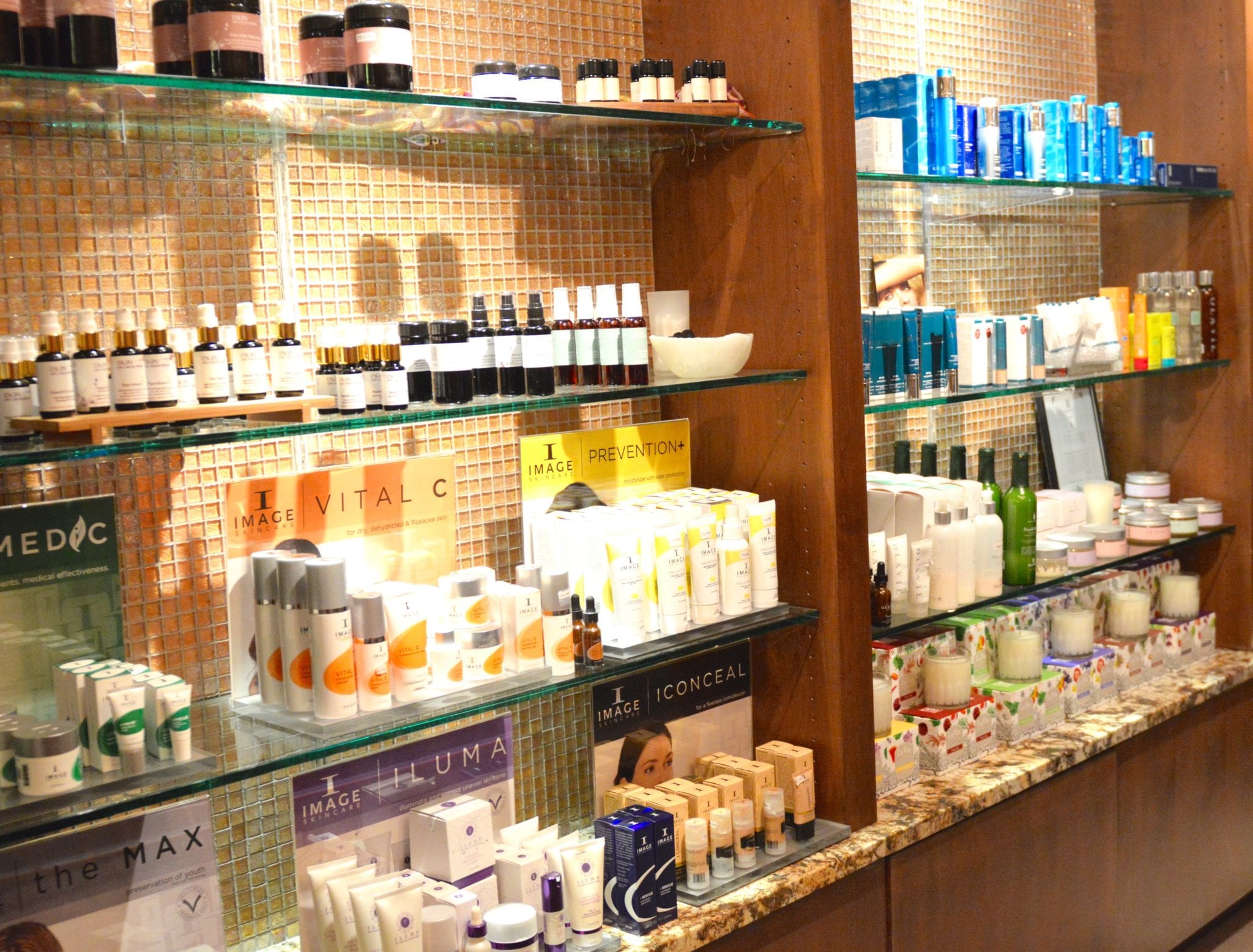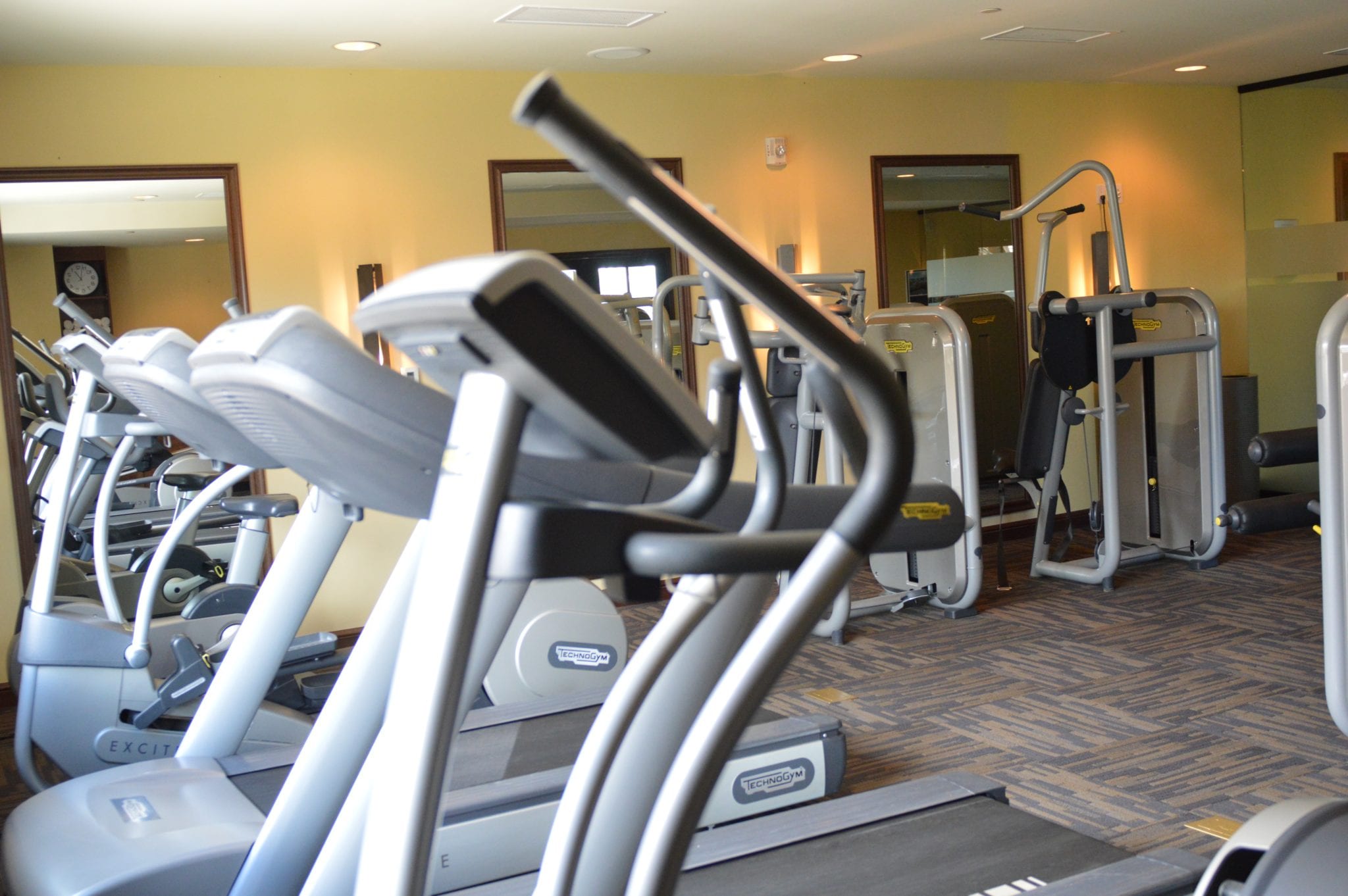 The new addition last year of the Sky Terrace (below) is my favorite spot on the property. You can surely guess why it is so special. The sunsets here are the best on the mountain. In the first photo you can see the fire pits located here. They make for a great meet and greet with the other hotel and residence guest and enjoy the cool summer mountain evenings. This why so many people come here from Texas in the summer. To escape the heat!!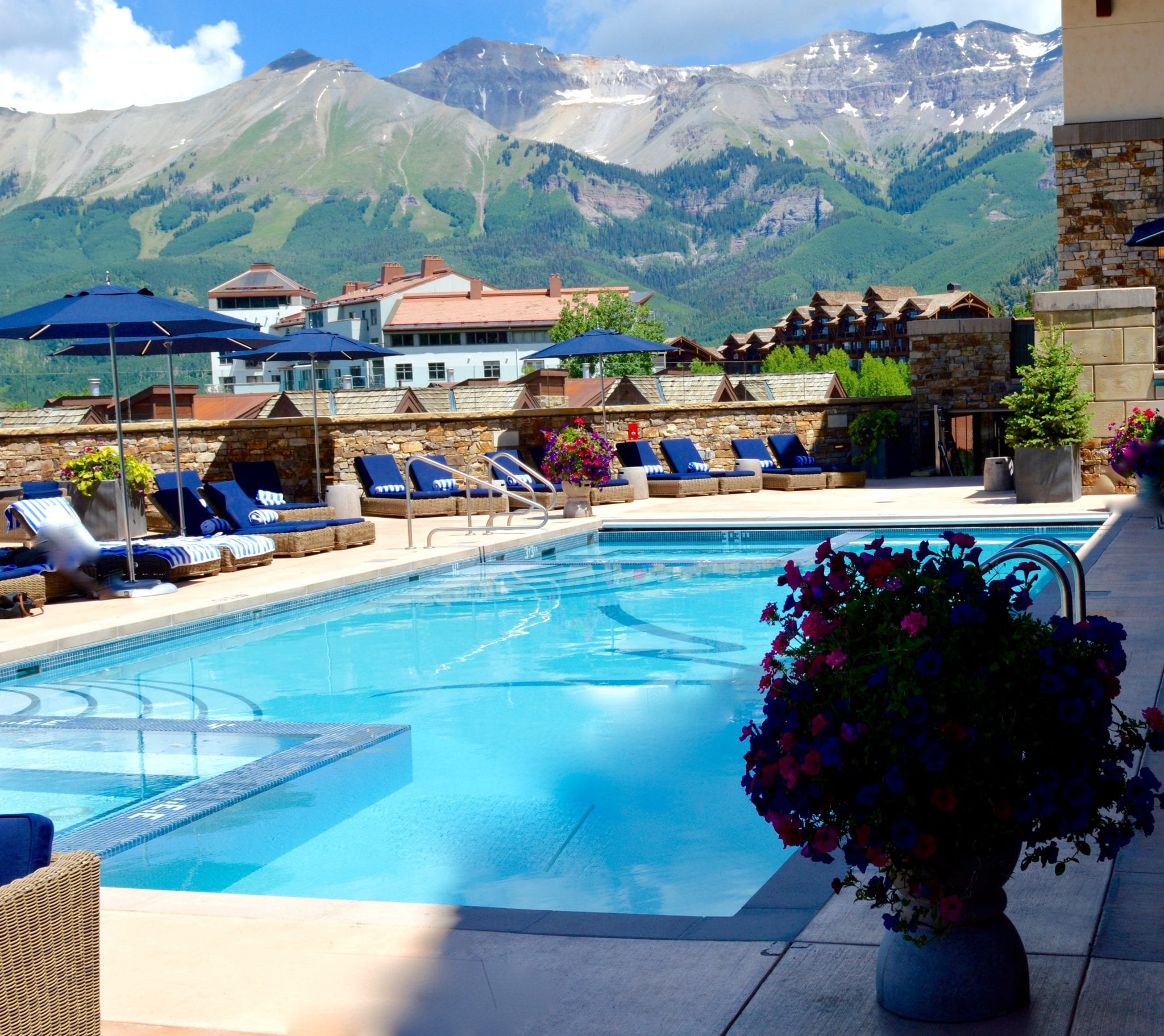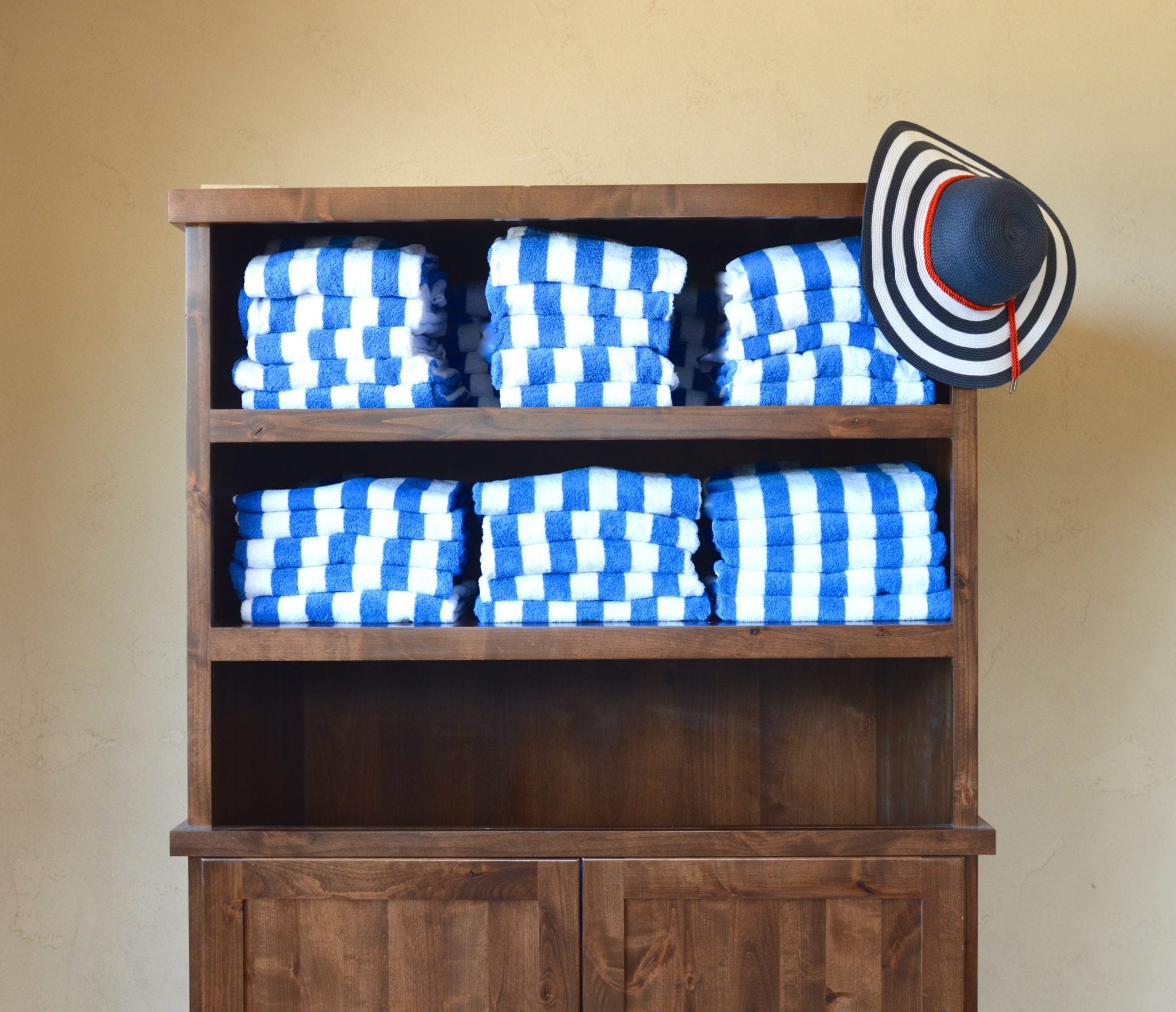 The Black Kitchen and Bar (below) is an inside outside restaurant that is part of the hotel and I might add has the best food. It overlooks the commons area making the ambiance second to none!!! We ate there on a couple of occasions where we had sliders, burgers and salads that were delicious!! Wish I could order up a little Black Iron Kitchen and Bar right now!!!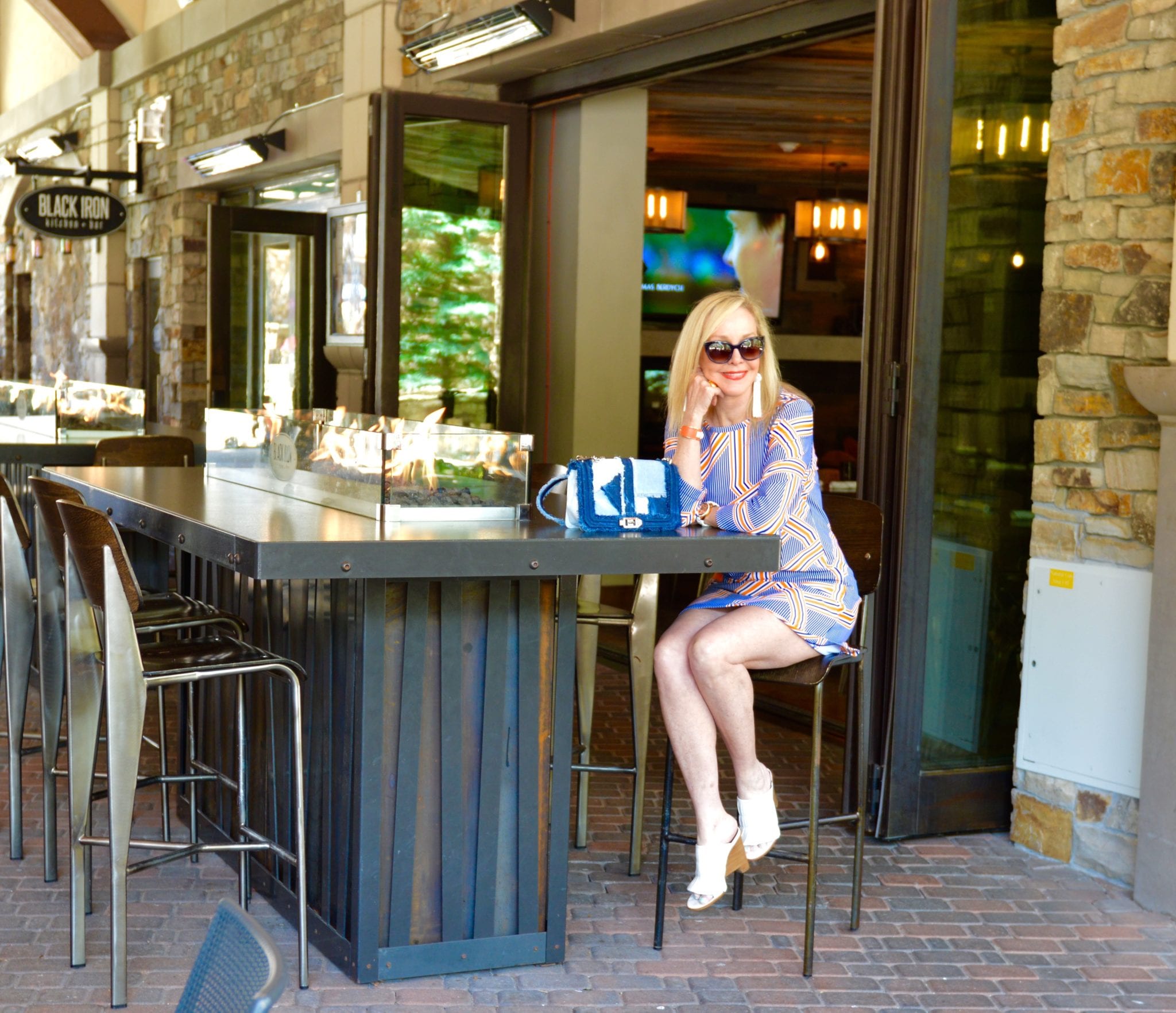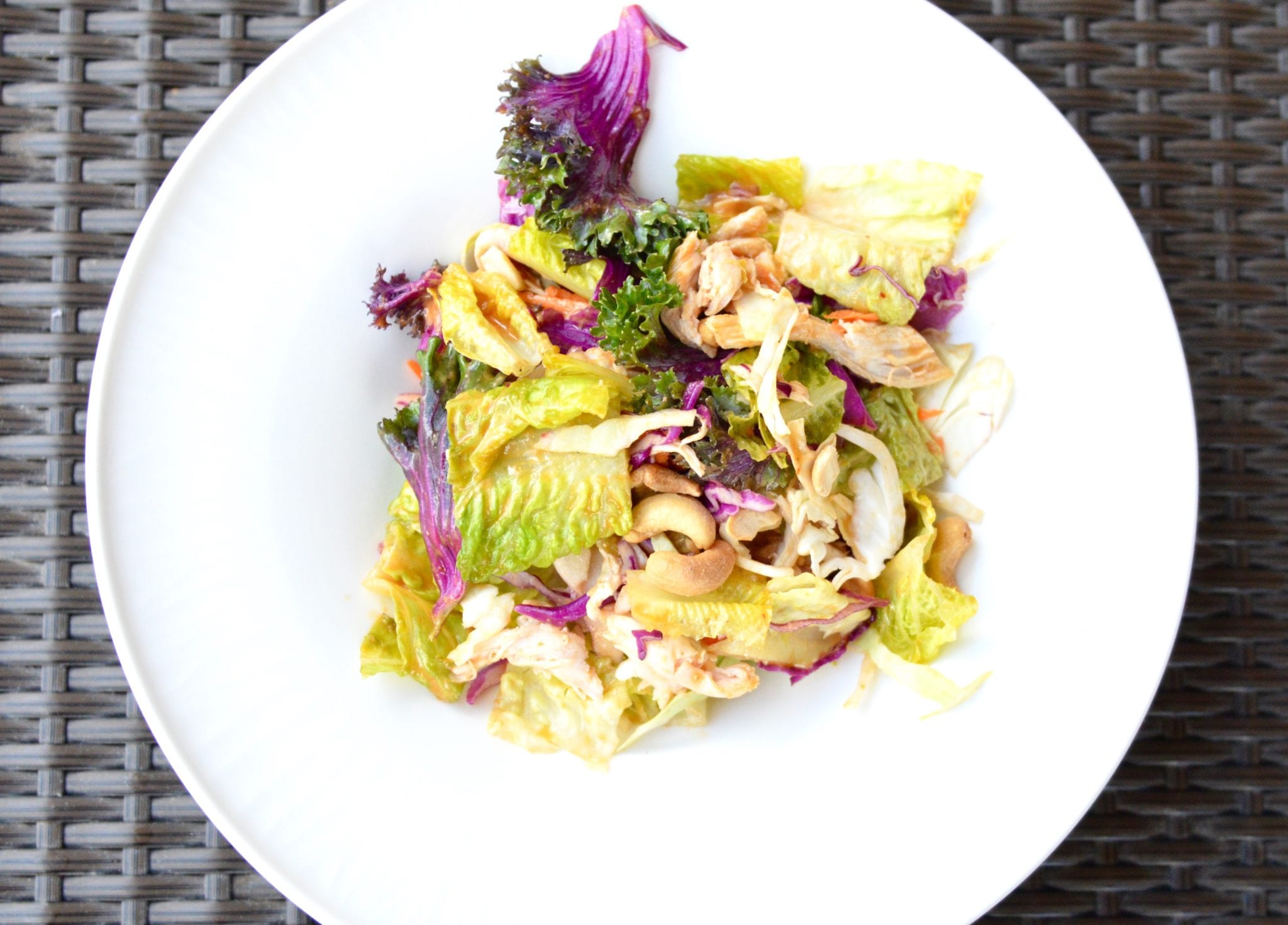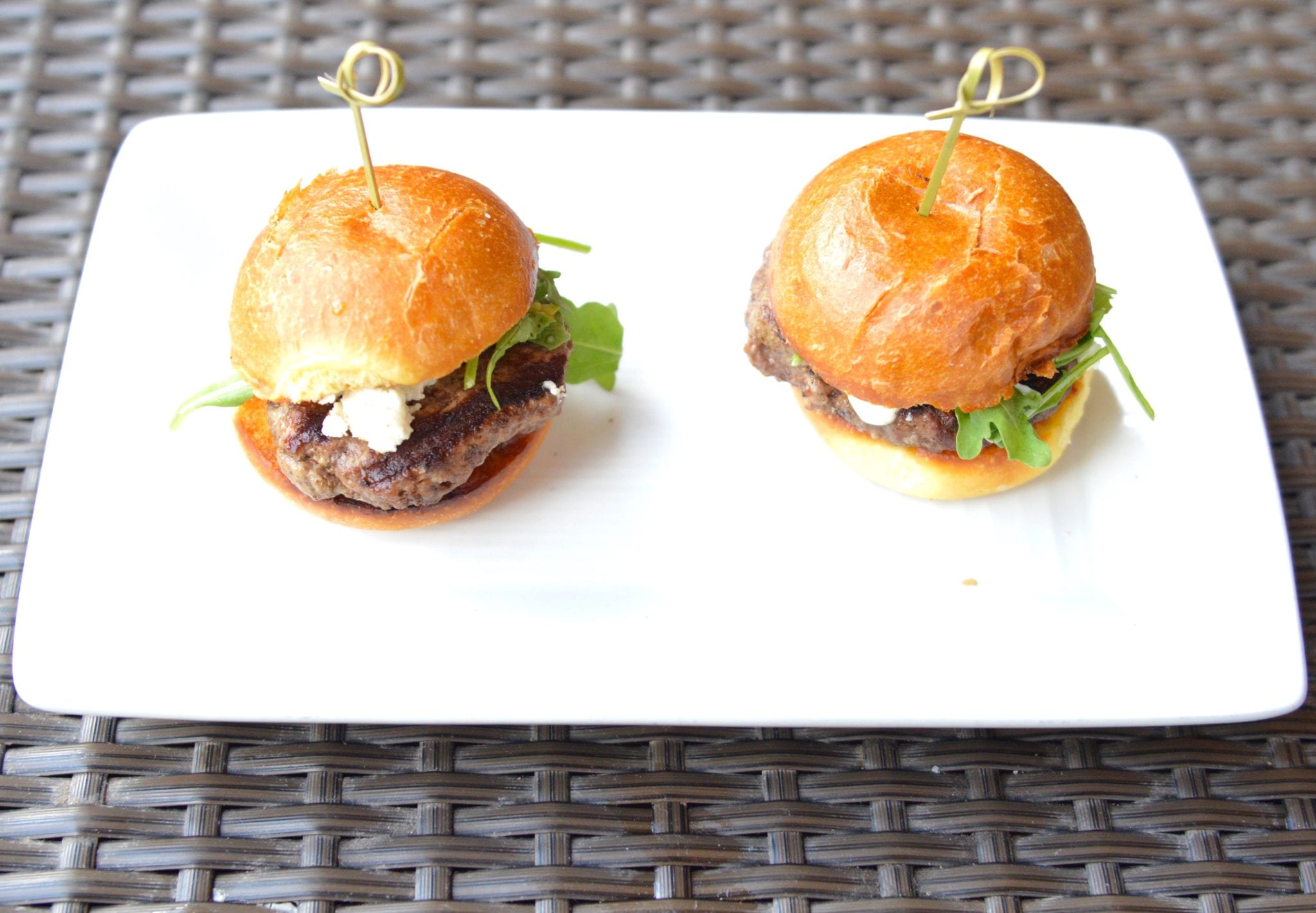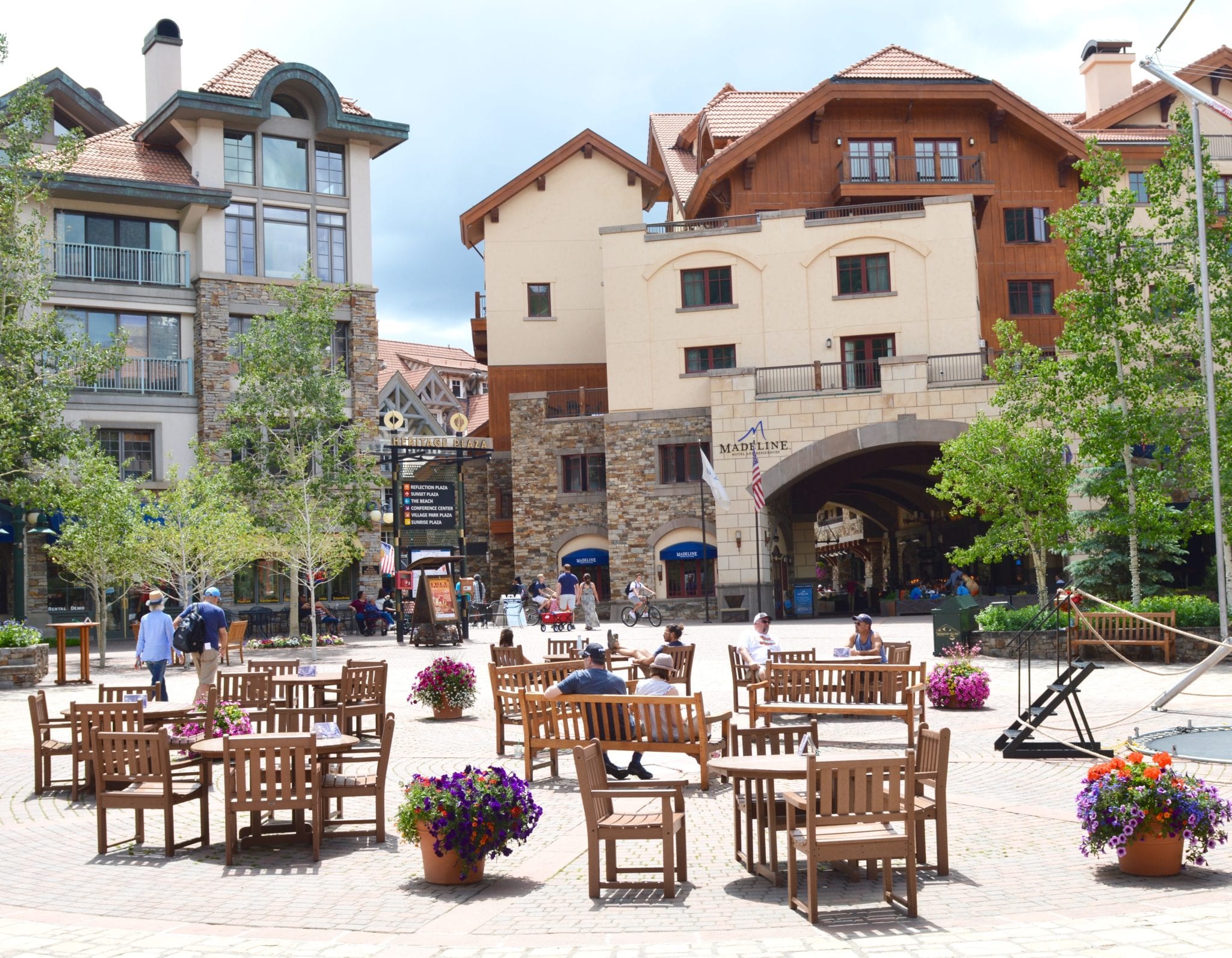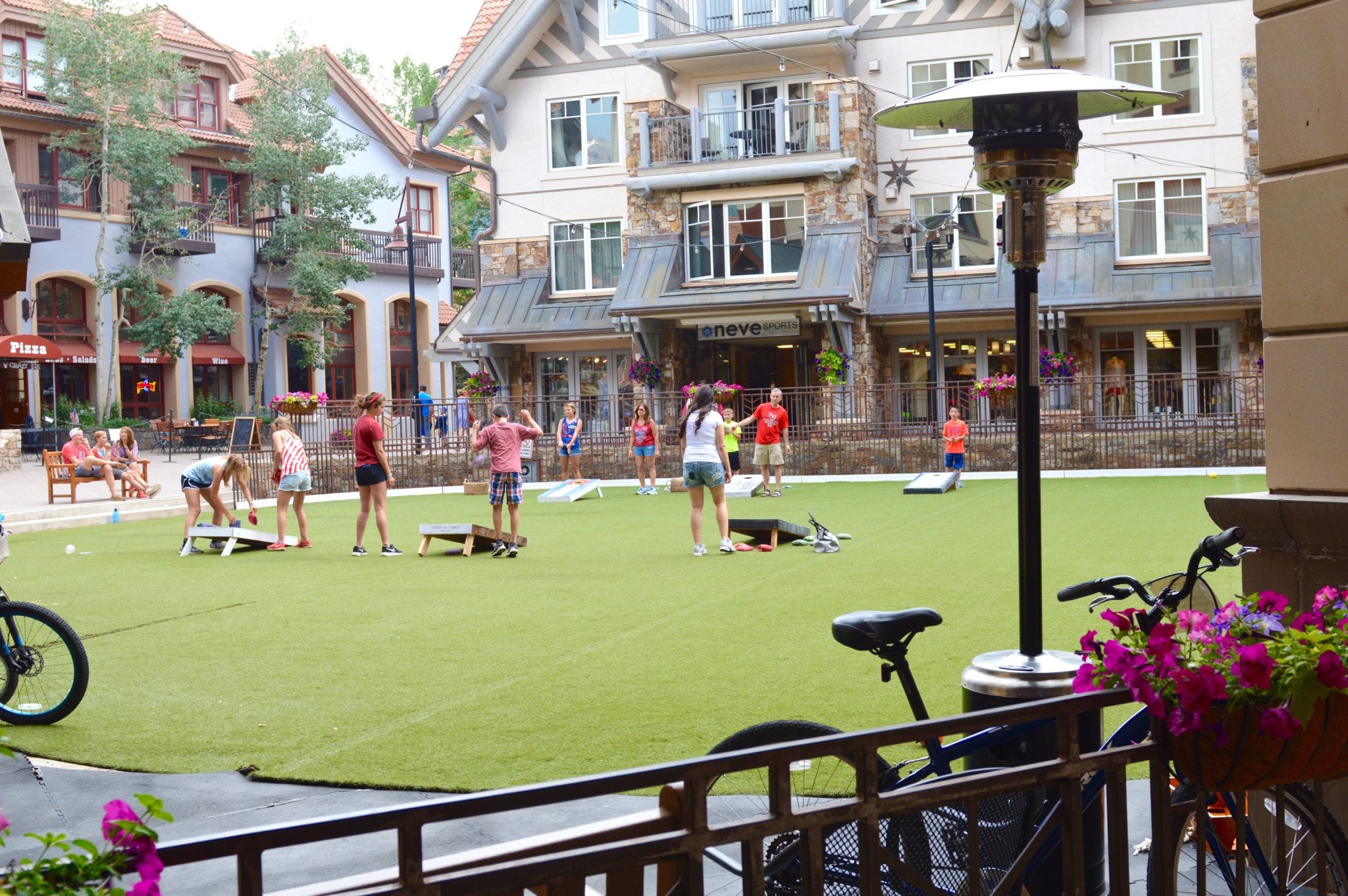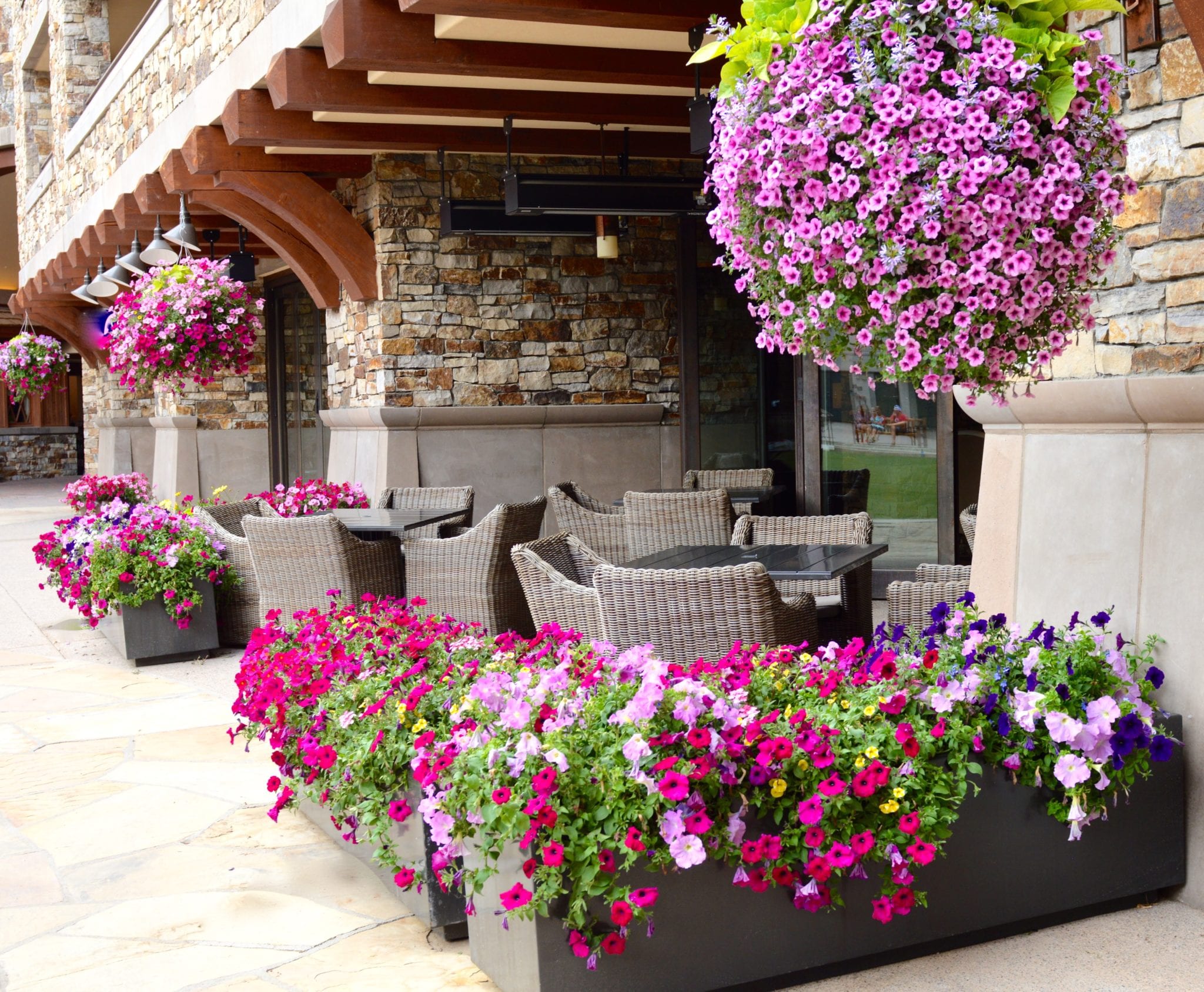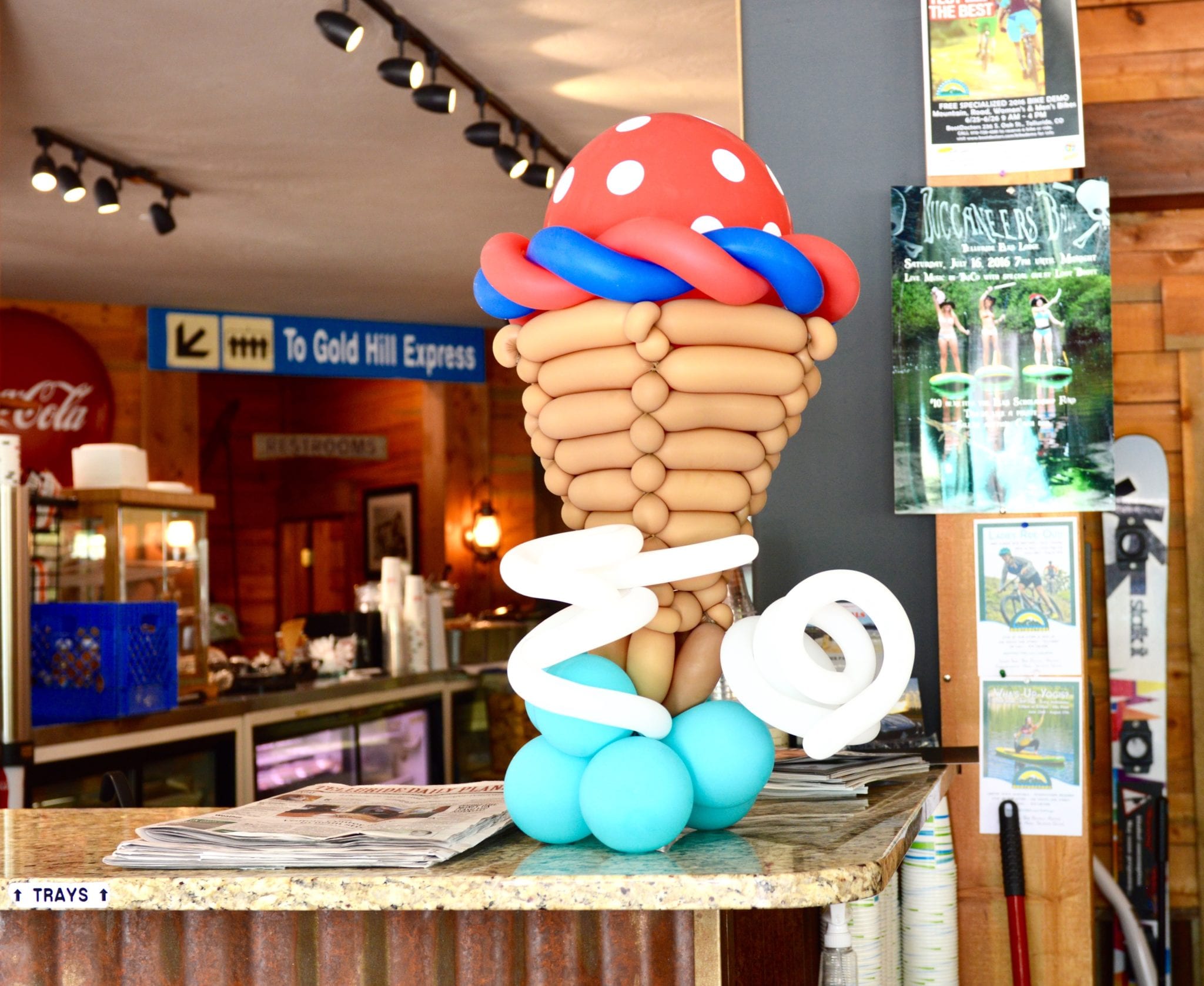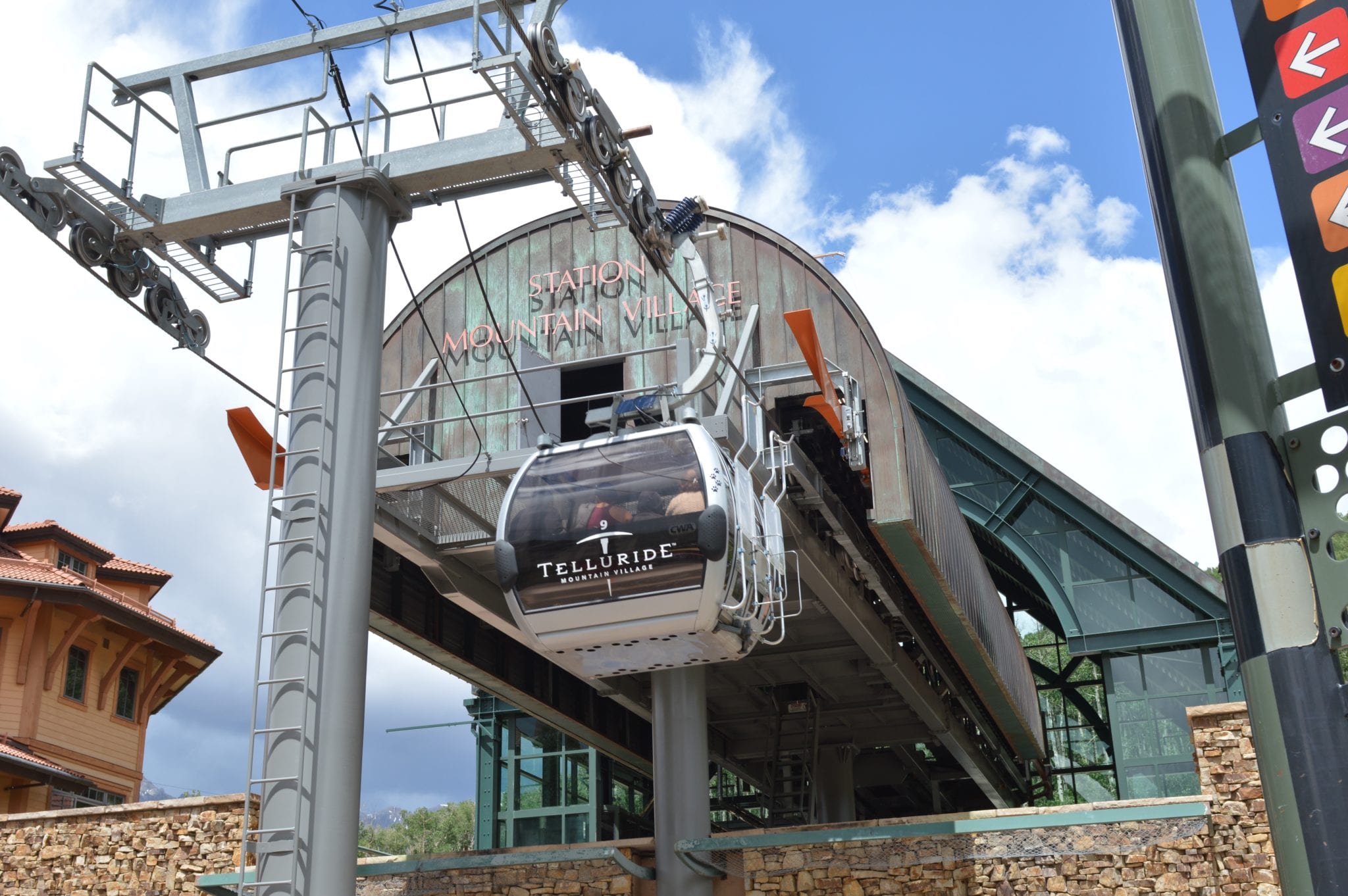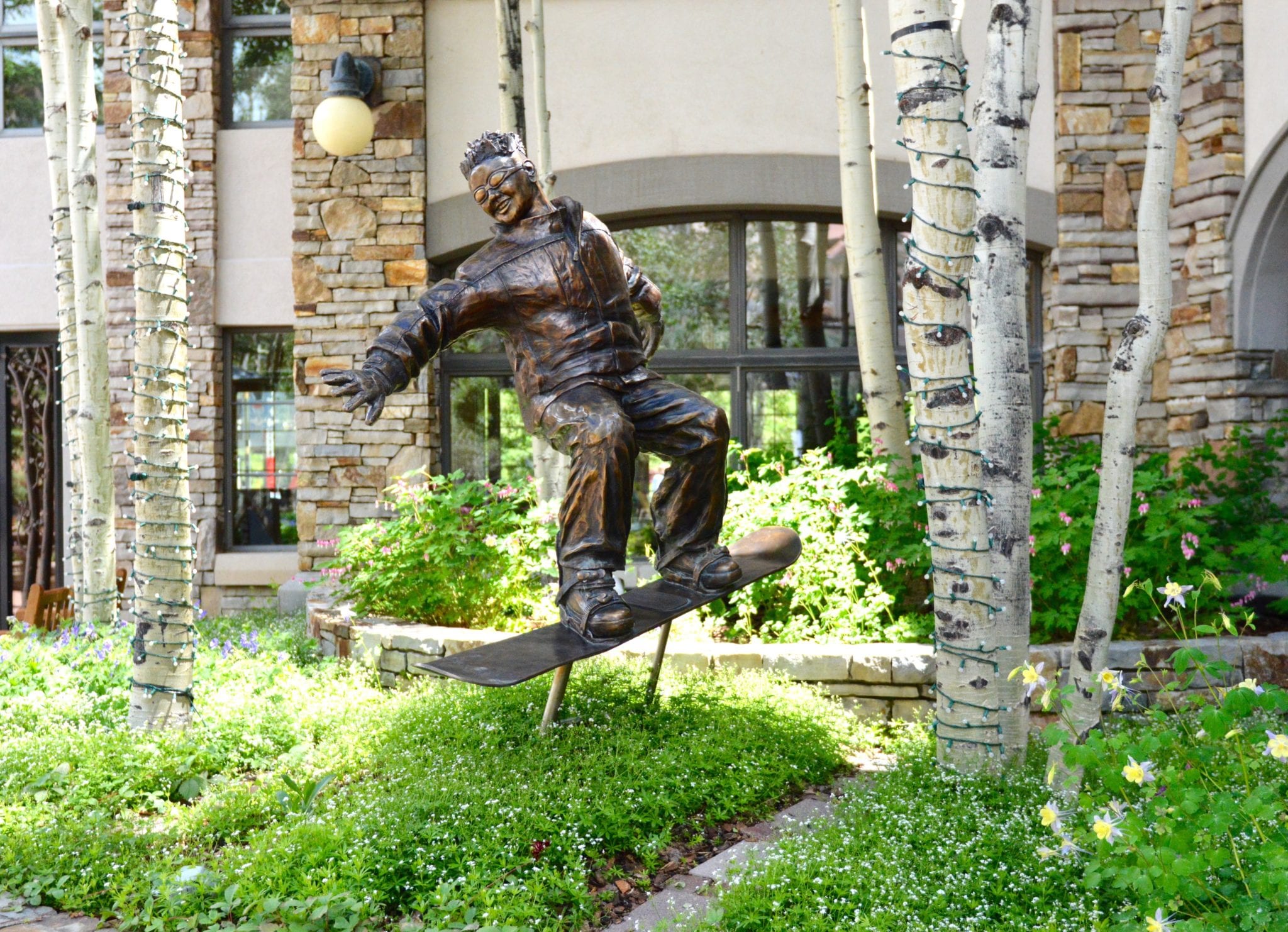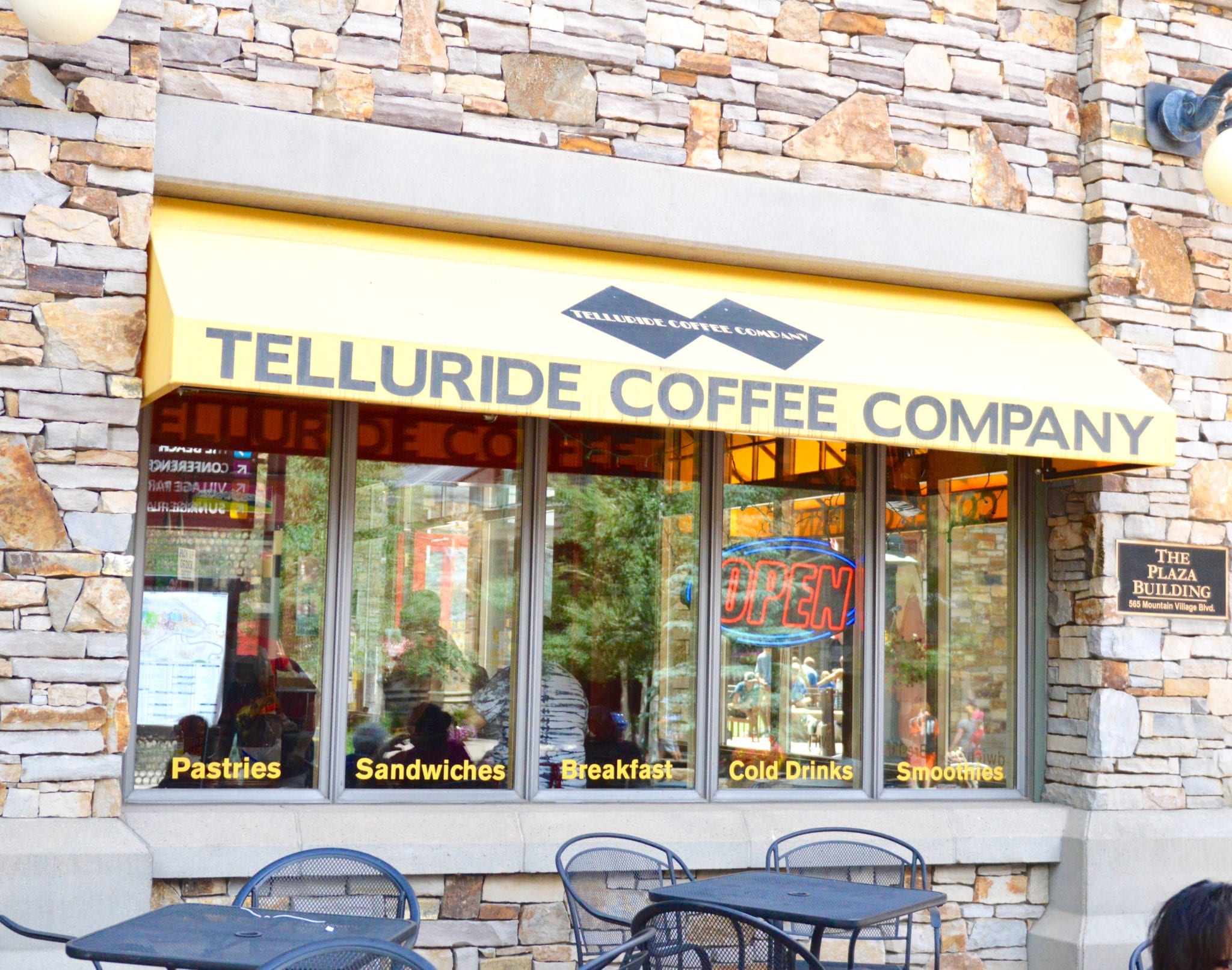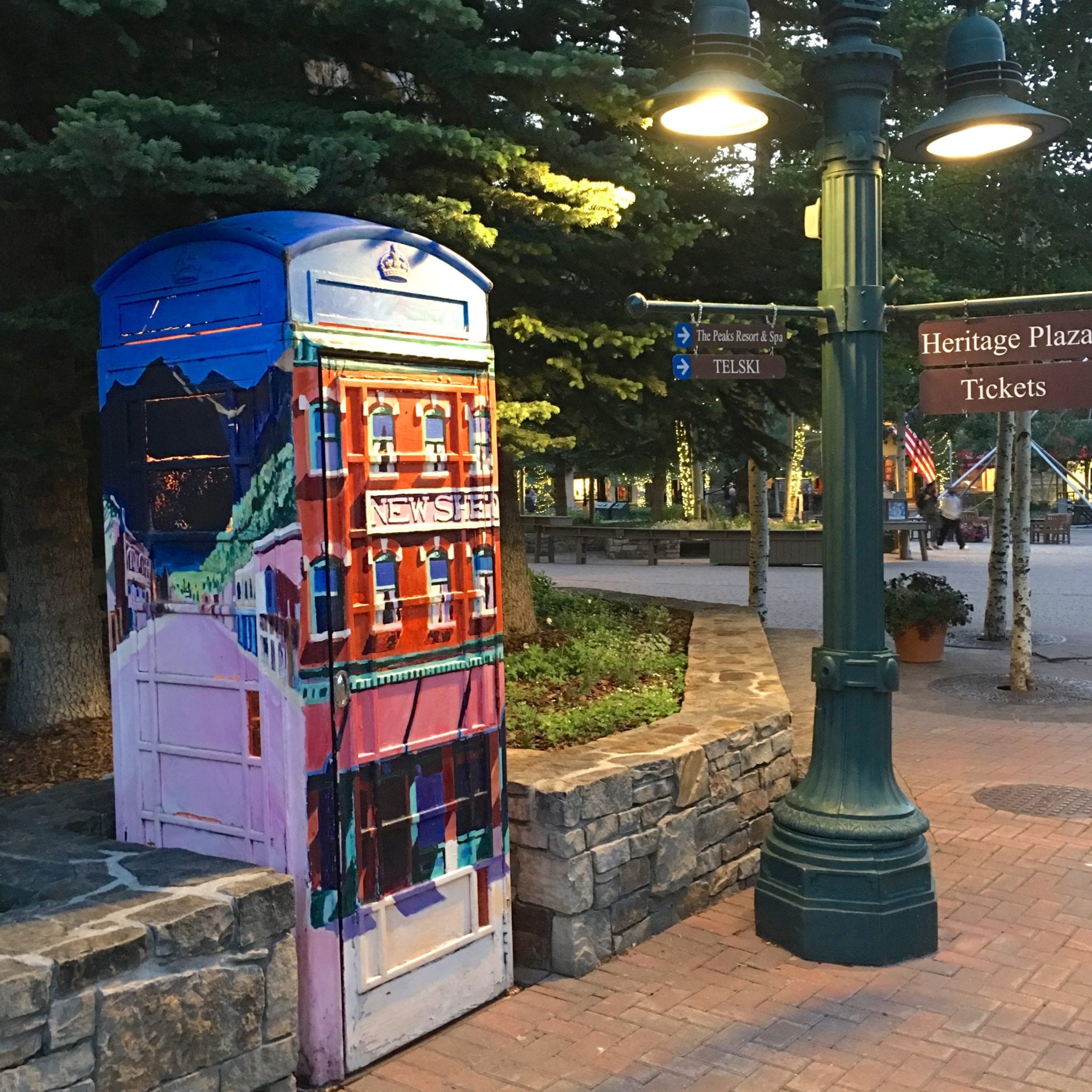 AIRLINES SERVICE: Unless you are flying to Telluride in a private plan, you will be best to book your travel in to Montrose, CO. It is a great airport with commercial non-stop flights from Houston, Dallas, Phoenix, Chicago Los Angeles (LAX), Denver, New York/Newark (EWR), New York/LaGuardia (LGA), and Atlanta (ATL) during vacation seasons provided by United Airlines, American/US Airways Airlines, Allegiant and Delta . It is about 1 hr and 20 minutes from Telluride with a beautiful drive as the bonus. Refer to our below.
AIRPORT TRANSFER to Telluride: Tellride Express, Mountain Limo, Tellurides.com, and RidethePowder.com.
RECREATION:  Visit these links here: Summer recreation,  Winter recreation
MY TRAVEL STYLE
Dress c/o Cabana Life | Rebecca Minkoff denim shoulder bag |Tibi white leather mules now 60% off | Fringe earrings, similar here and here | Thierry Lasry sunglasses c/o Eye Gallery Houston |

SHESHE'S TIDBITS
Again WELCOME new subscribers. We hope you will enjoy!! SheSheShe Show is mix of fashion, travel and lifestyle stories. Please let us know if there is a subject matter that you would love for me to cover. If I am not the expert, I have many that I can consult with to bring you the information.
Coming up soon is the Bunk Room reveal at our river ranch in Colorado. Eagle Dawn.
Thanks again for joining the adventures of our show!!!