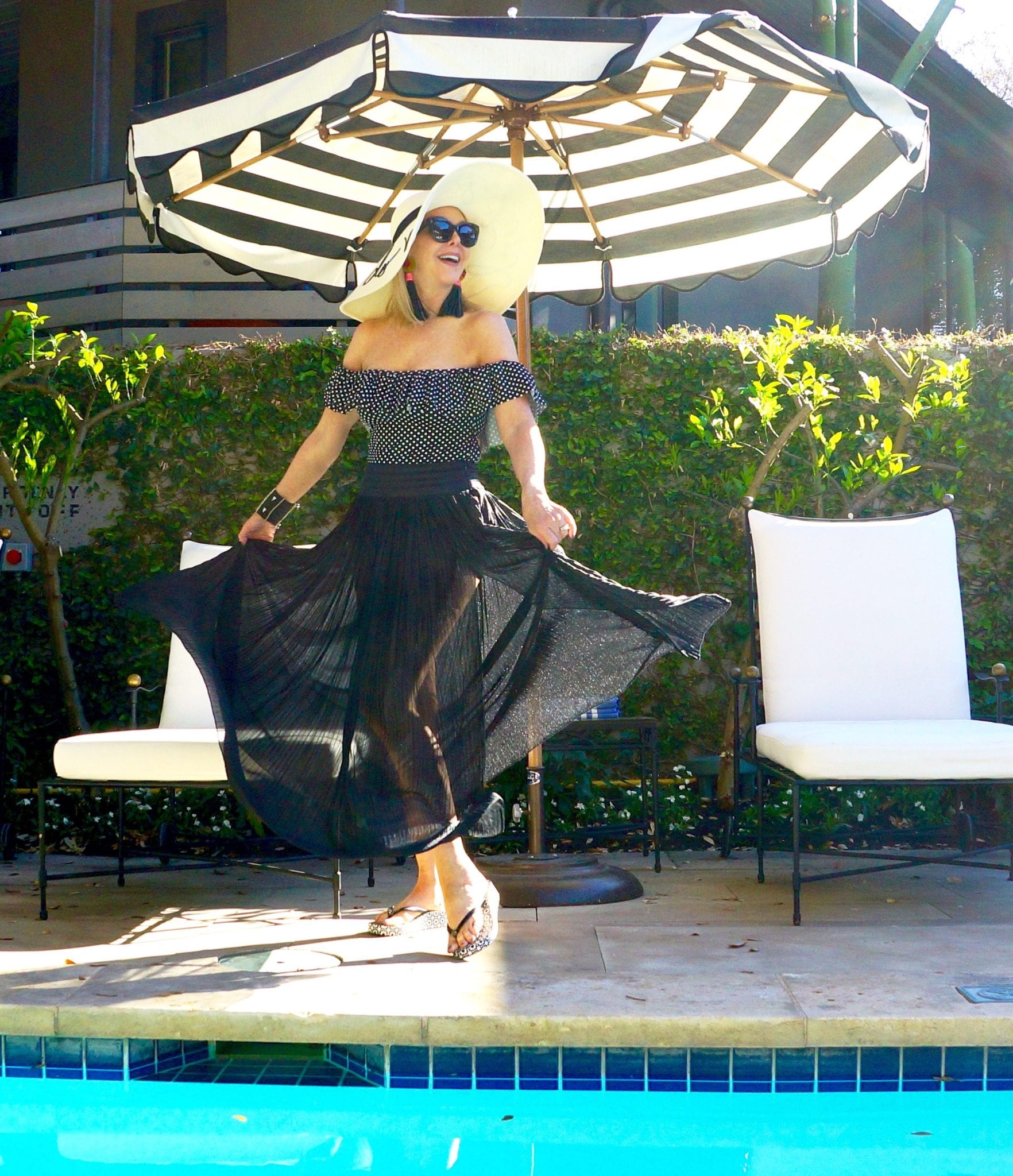 No matter how old I get, I don't want to give up wearing a swimsuit, but every year it seems to get harder to find the right one that I feel confident about wearing. This being an issue for so many women today, we decided to hunt down some great swimsuits for women over 40 or for the girl who isn't a size 4 and wants to look sassy by the pool or the beach.
I never had this problem, but I guess it was when I turned 60 it became apparent that my body was not what it used to be and that I could not or would not wear the same style swimsuits that I had been wearing for some time. Made me very sad…poo…dang it….crap….make me puke…..ok, so I just had my pity party! Anyone catching my drift here or am I over sensitive? Whatever the reason, I still felt that way and still do, however, I am slowly adjusting to my new time in life with an ever changing body.
This year, I decided to share with you all of my feelings, but also go hunt down some great swimsuits that can make me smile just a little. For a little different pool drama, I added a few cute coverups. After all we can still look super cute prancing around the pool without showing too much. There are also some great beach/pool towels on the market today as well. Check our selections out, especially if you are needing to add a new towel to your collection.
Let's talk swimsuits now. Most of us over 40, even if we work out, have our figure issues, mine being my waist/tummy. It runs in my family, so if you have this same problem, then you need to find a suit that has a lot of lycra to hold you in. I wish we could wear Spanx with our swimsuits!! Right? This year the one piece suit has taken front seat to all other styles, even with the millennials that can still wear bikinis. As far as styles go, ruching like this suite  or this suite is a great camouflage detail and the crisscross design across the bust like this one or this one, is a real winner. You will find more flattering styles by  Miraclesuit . Another brand that does a fantastic job on cute styles and great fits is La Blanca. They also have some cute styles for the plus size girls like this one.
To sum all of this up, my favorite website for the best swimsuits for real women or women over 40 is Nordstrom.com. They carry so many brands that I know you can find a swimsuit to fit your figure and help camouflage those body issues. They also have free shipping and free returns which is awesome because you can order a few styles and sizes, try on in the comfort of your home, return the ones that don't work for free, plus get in all the PERKS if you use the Nordstrom card. A win win!! I will add that it is miserable to try on suits at the stores because the light in those dressing rooms is so horrible. You will hate yourself and probably will not find a suitable suit that you like.
At the end of this post, we have curated a lot of different styles from several other brands, so maybe we have helped take the stress out of swimsuit shopping.
COVER UPS
TOWELS
Scroll down for swimsuits


SWIMSUITS
OUTFIT DETAILS
My swimsuit sold out early in the season, but this one and this one is similar| Great designer hat (Do Not Disturb) by Eugenia Kim, this one  is customizable and more budget friendly | Cover up skirt is old, but this one would work great as well as this one | Tory Burch flip flops with a slight rise is easy slip on around the pool. These thong slides would also be a great choice.
SHESHE'S TIDBITS
Memorial weekend is this coming weekend. What are your plans? I am headed to Tennessee to visit my sweet mother, my sisters and their families. Norman is letting me have my time with them this trip. My youngest sister has a newly built cabin on Tellico Lake just south of Knoxville, so you know where I will be. Yep, I will be on a cute raft floating around like a wanna be mermaid taking a much needed break. I sure hope some good BBQ or fried catfish is on the menu. Doesn't that sound fantastic? Great family traditions…. I can't wait!!
Gala's, weddings, graduations, or just everyday wear…..we have fashion suggestions for you, so stay tuned. Be sure to check out ShopSheShe at the top in the menu bar. Hover over and choose the category in the drop down. We try to keep it up to date with the latest and greatest for all budgets. Subscribe and then you won't miss a post. Simply enter your email in the pop up box when you come to this site or at the top of this page in the subscribe box.
Welcome new readers. We are a fashion/travel/lifestyle blog. We talk about anything and everything, from fashion, travel, health issues to even an occasional recipe. If there is a topic that you are interested in, then let us know. We will do our best to bring that story to you. Have a great great week sweet friends and thank you for following along. Without you, we could not continue on this crazy fun journey!