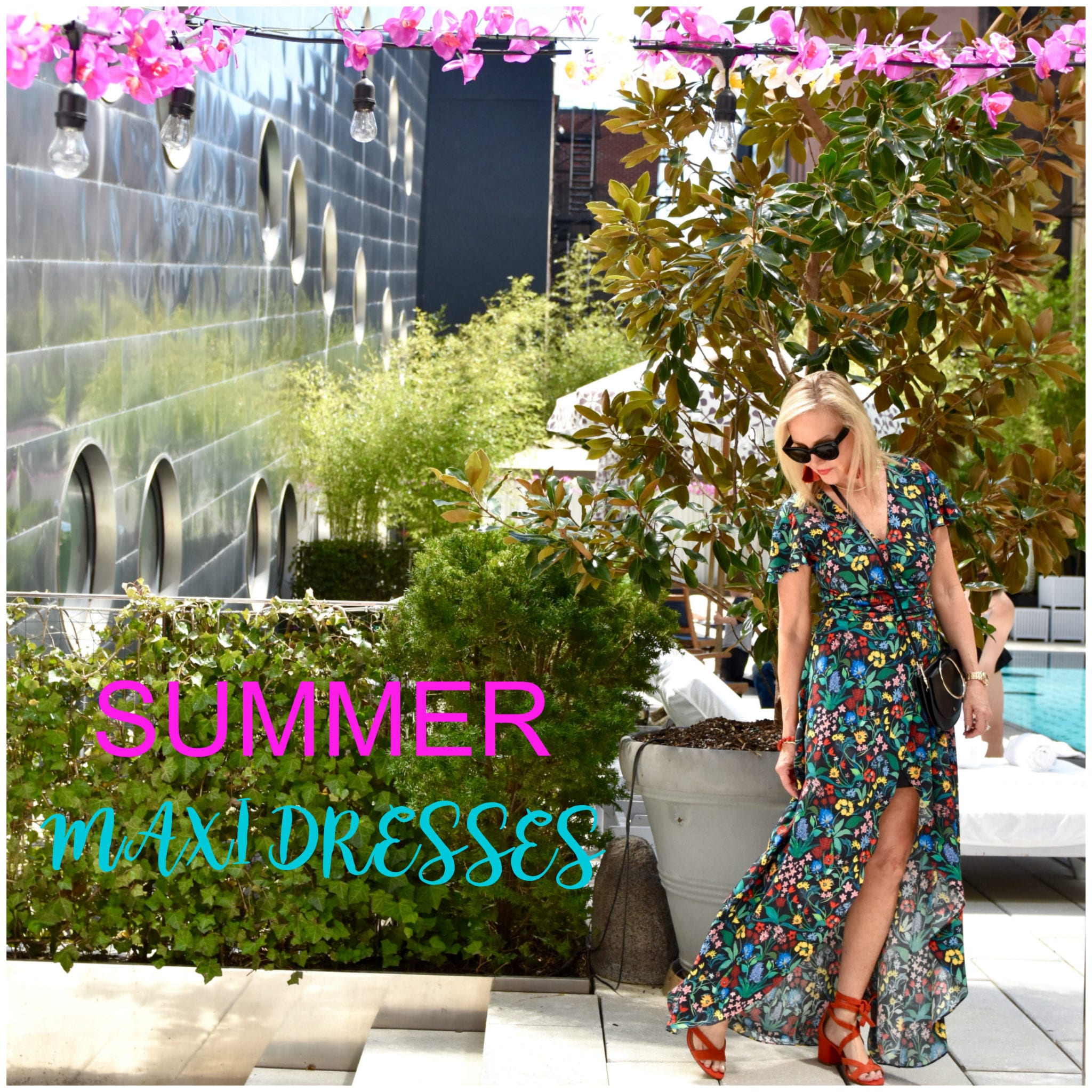 I remember like it was yesterday that the term maxi dress hit the fashion scene in the mid 1960's. Today my memories came flooding back to my day when I starting searching for great maxi dresses and then sharing some history on the maxi dress.
In all honesty, the maxi dresses today don't look much different from when I was in high school. A lot of women don't like re- living fashion, but I find it sooo fun. After all, it has been over 45 years.
History of the Maxi Dress
Would you believe it was Oscar de la Renta and not YSL or Dior that first brought the maxi dress to the forefront of fashion in the late 1960's? He wanted his dresses gracing the ankles of all the fashionistas all over the world. After the New York Times praised his designs YSL and Dior followed this iconic trend. It was then that the maxi dress became a huge epidemic in fashion in the 1970's.
Like everything else in fashion, styles have their time then they take a back seat. So in the 80's came the shoulder pads and large puffed sleeves and in the 90's mini skirts and grunge that squeezed out the maxi. By 2008 it was style icon and model Kate Moss that brought back the maxi where it has been a mainstay in closets since. Every woman should own at least one maxi dress! There are styles for every occasion.
My Photo Shoot Location
A couple of months ago, I had a quick business trip to New York City. It was a one night stay so I wanted to be located near my meeting. I chose the Dream Downtown Hotel located right across the street from Chelsea Market where it was actually walking distance to my casting.  I stayed there for fashion week in 2015, so I knew that I was in a wonderful hotel in a great location. In other words…..I felt safe!
Unlike the last time I stayed there, this time I took time to explore the hotel just a little. I chose the roof top pool/restaurant area to do my photo shoot. It is amazing to me that they can make a rooftop look like a jungle paradise right in the middle of all the concrete in NYC.
This hotel also has one of the most exclusive rooftop bars in the city costing as much as $1000 a person to get in. Well, leave it up to my grandson/assistant who went with me, to get us in. I think he told the bouncer/doorman that I was a famous french designer. Ha Ha! In my dreams! We went up and it was full of mostly young people drinking the most expensive champagne and custom cocktails. Where in the world do they get that kind of money? I will say the view from the top was spectacular!!
If you are going to NYC, I highly recommend the Dream Downtown Hotel. It is close to SoHo, The Highline, the Meat Packing District, the Piers, Greenwich Village and more. It is especially a good location if you are attending fashion week because now the show venues are mostly in this area.There is another location that I haven't been to, but I find that this hotel fits me just fine!! If you are looking to stay near the Theatre District or 5th Avenue for shopping, then you would want to book the Dream Midtown Hotel.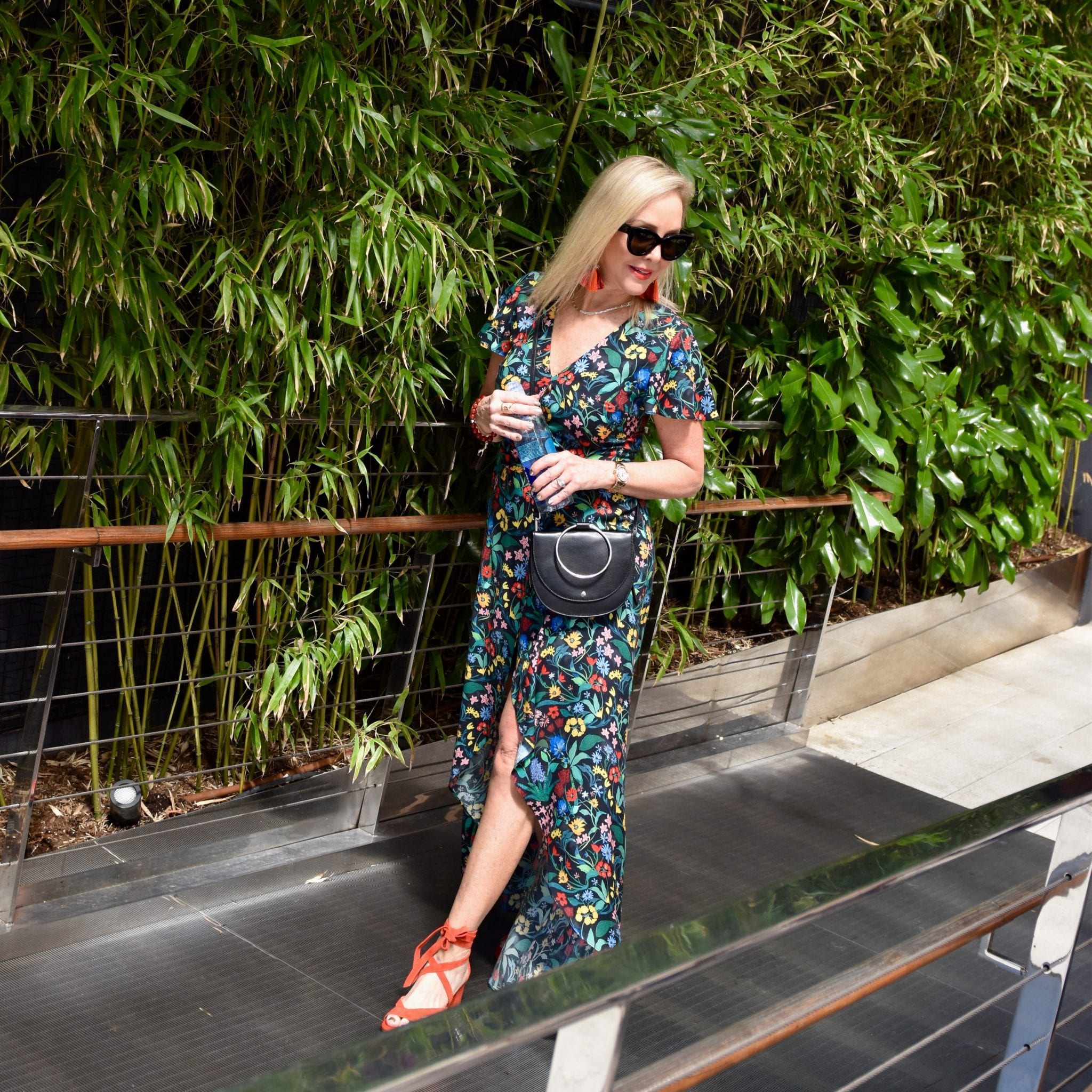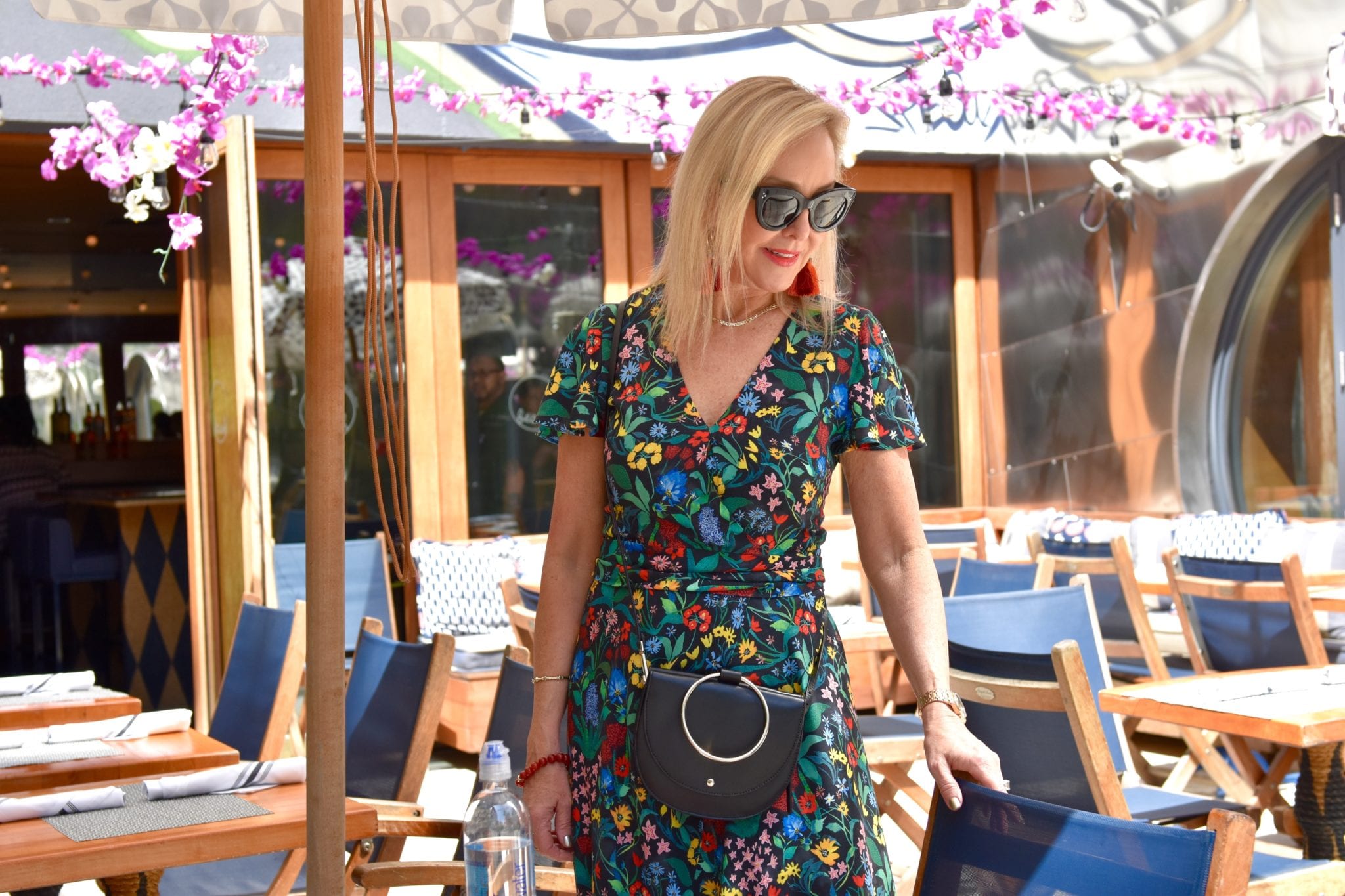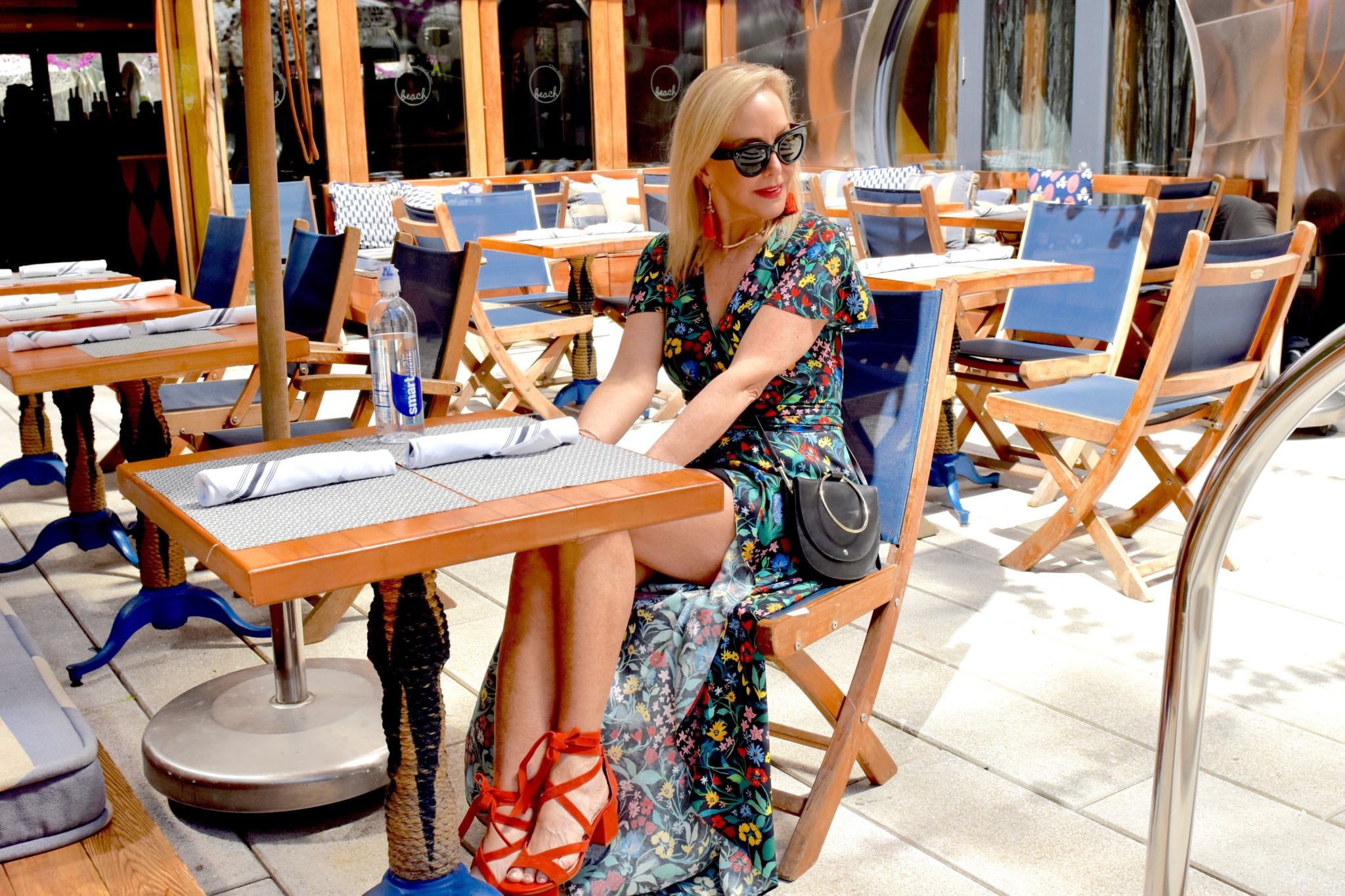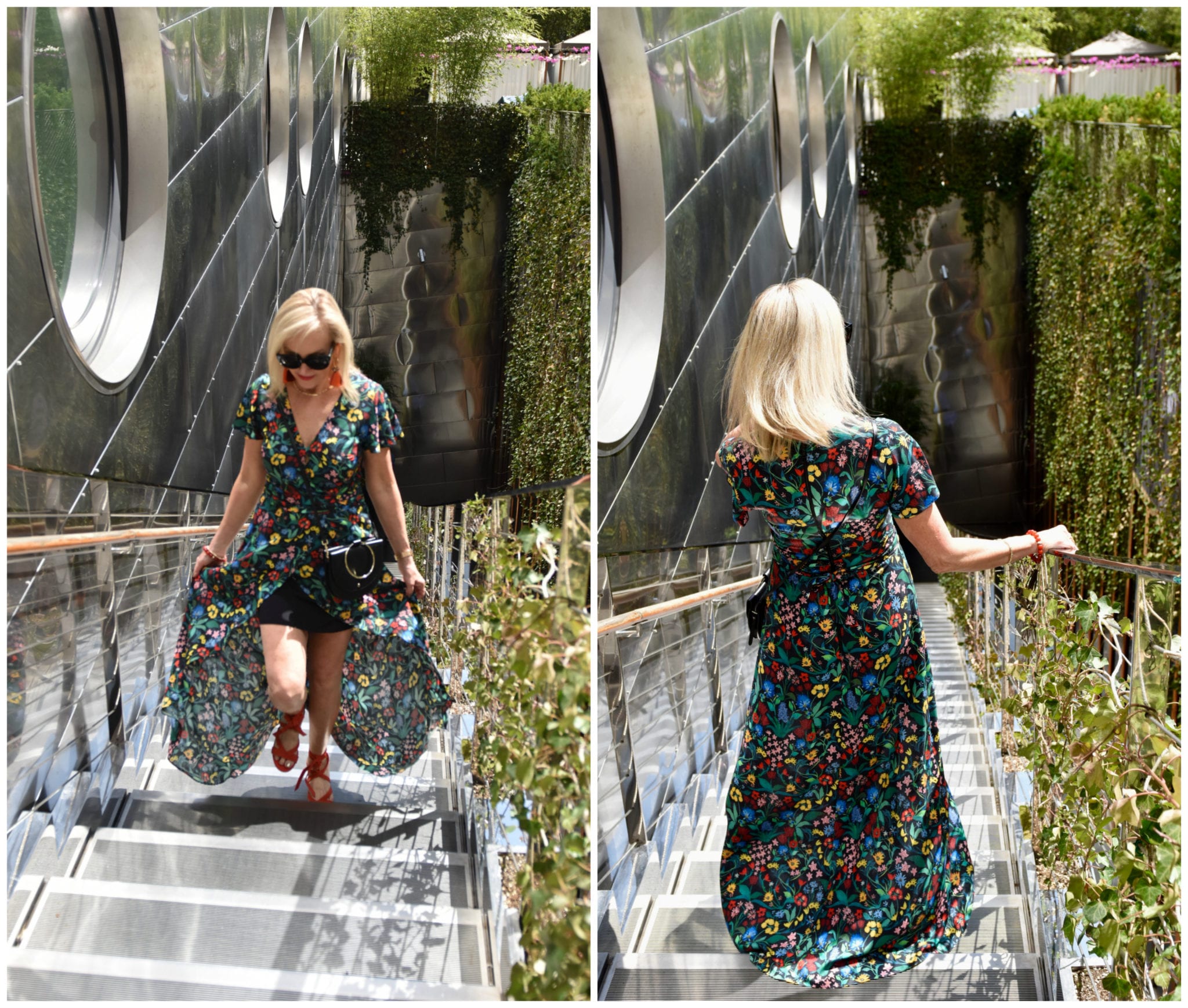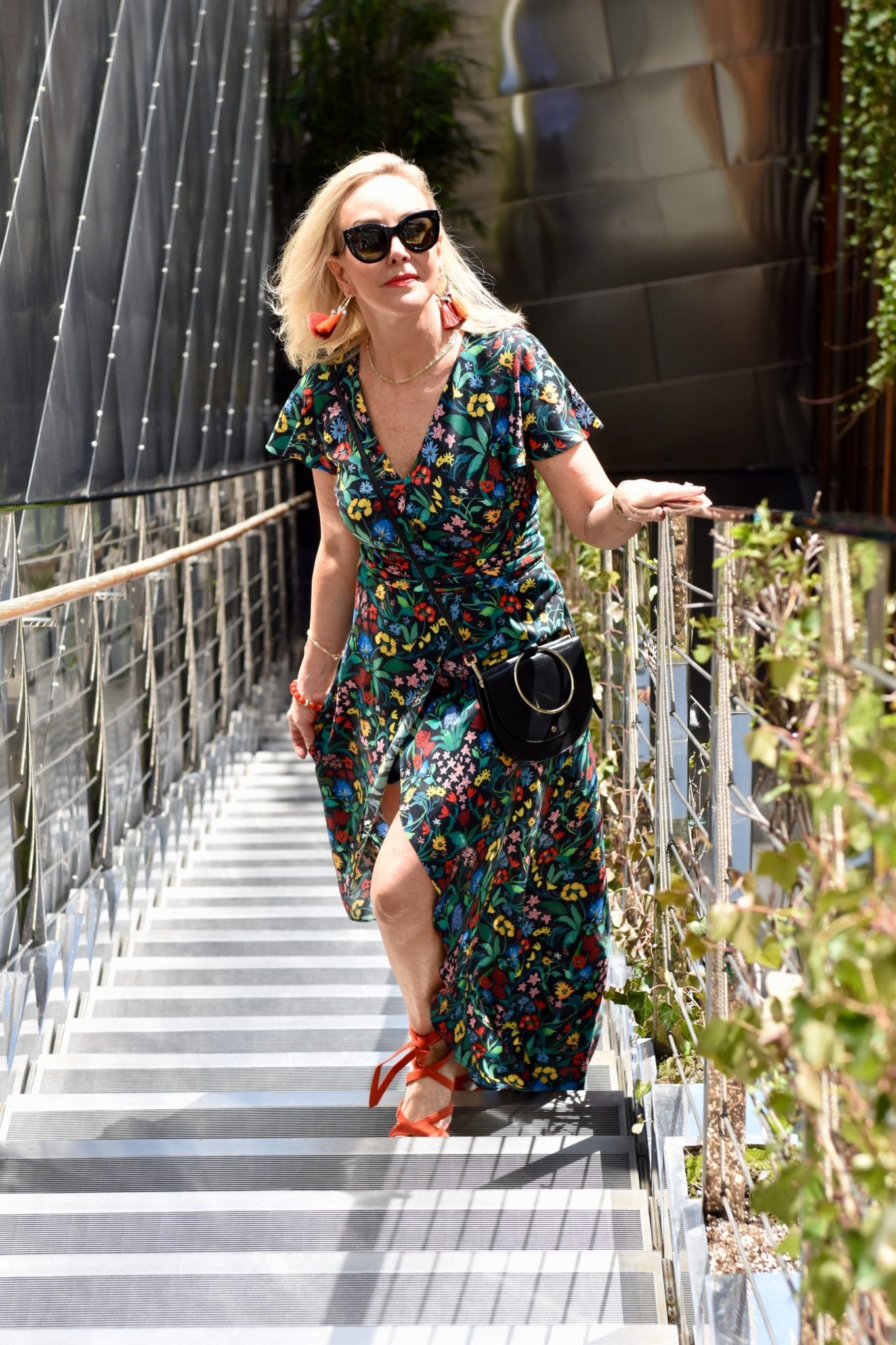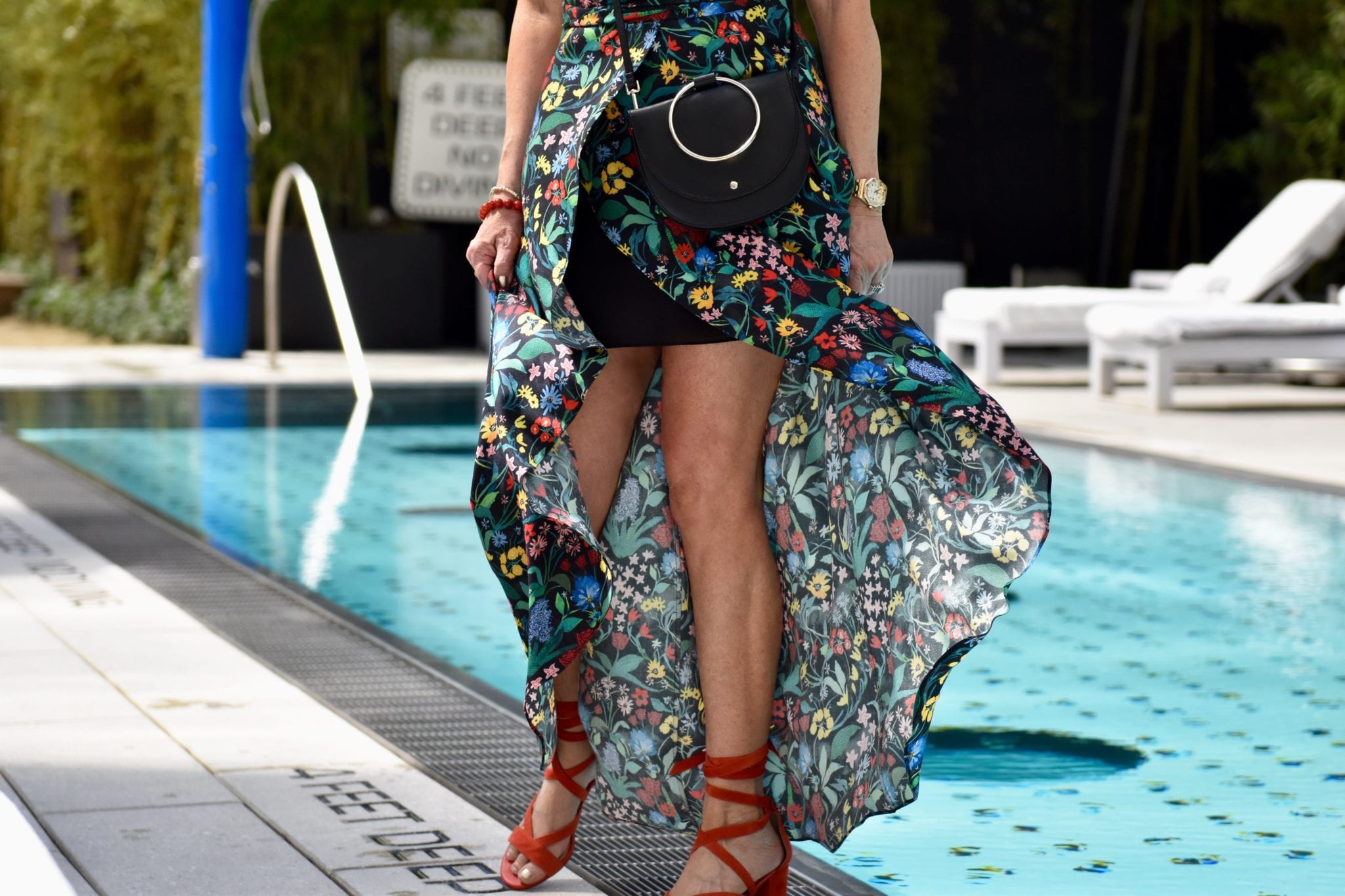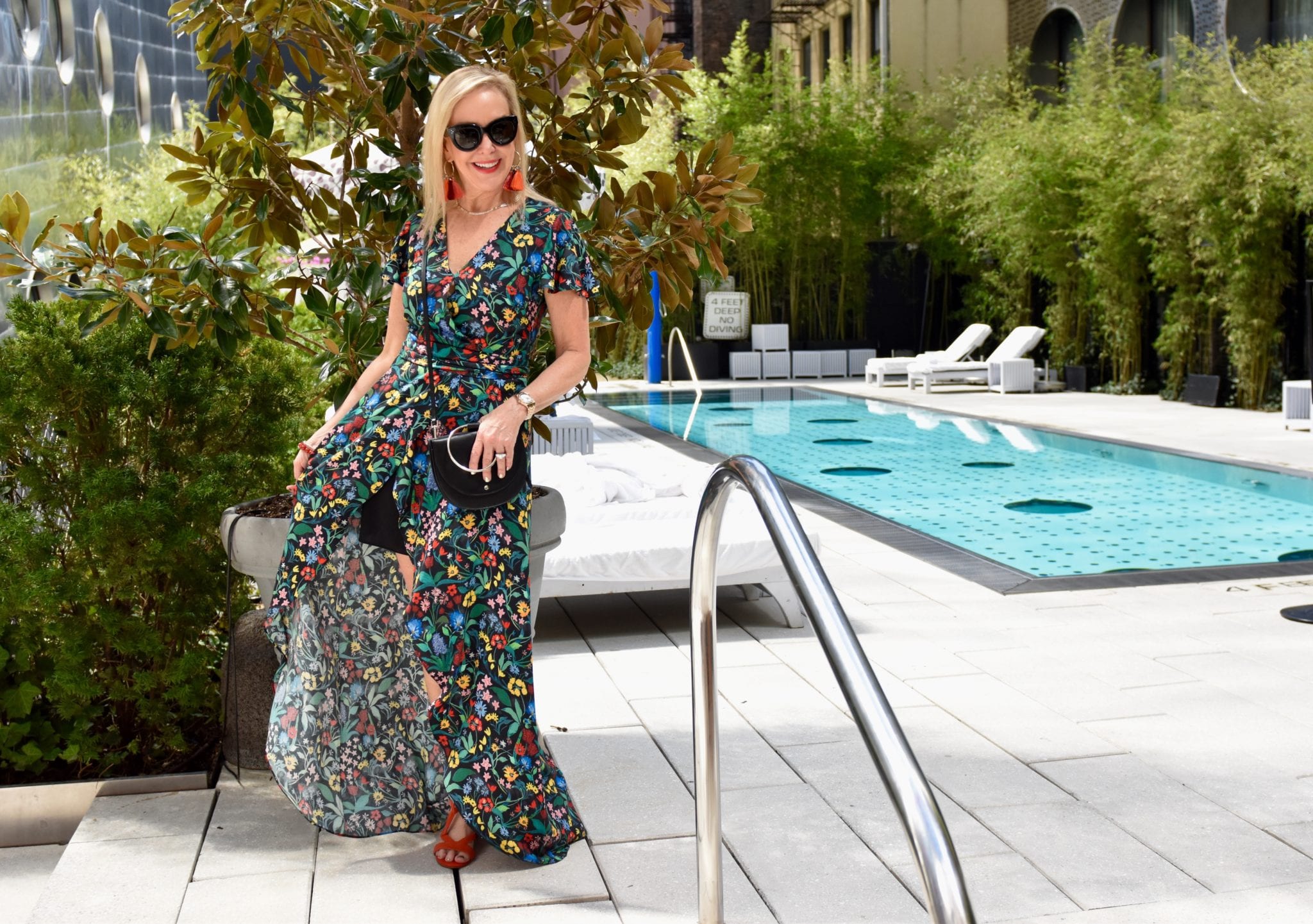 OUTFIT DETAILS
MAXI DRESSES
SHESHE'S TIDBITS
Memorial weekend is this coming weekend. What are your plans? I am headed to Tennessee to visit my sweet mother, my sisters and their families. Norman is letting me have my time with them this trip. My youngest sister has a newly built cabin on Tellico Lake just south of Knoxville, so you know where I will be. Yep, I will be on a cute raft floating around like a wanna be mermaid taking a much needed break. I sure hope some good BBQ or fried catfish is on the menu. Doesn't that sound fantastic? Great family traditions…. I can't wait!!
Gala's, weddings, graduations, or just everyday wear…..we have fashion suggestions for you, so stay tuned. Be sure to check out ShopSheShe at the top in the menu bar. Hover over and choose the category in the drop down. We try to keep it up to date with the latest and greatest for all budgets. Subscribe and then you won't miss a post. Simply enter your email in the pop up box when you come to this site or at the top of this page in the subscribe box.
Welcome new readers. We are a fashion/travel/lifestyle blog. We talk about anything and everything, from fashion, travel, health issues to even an occasional recipe. If there is a topic that you are interested in, then let us know. We will do our best to bring that story to you. Have a great great week sweet friends and thank you for following along. Without you, we could not continue on this crazy fun journey!