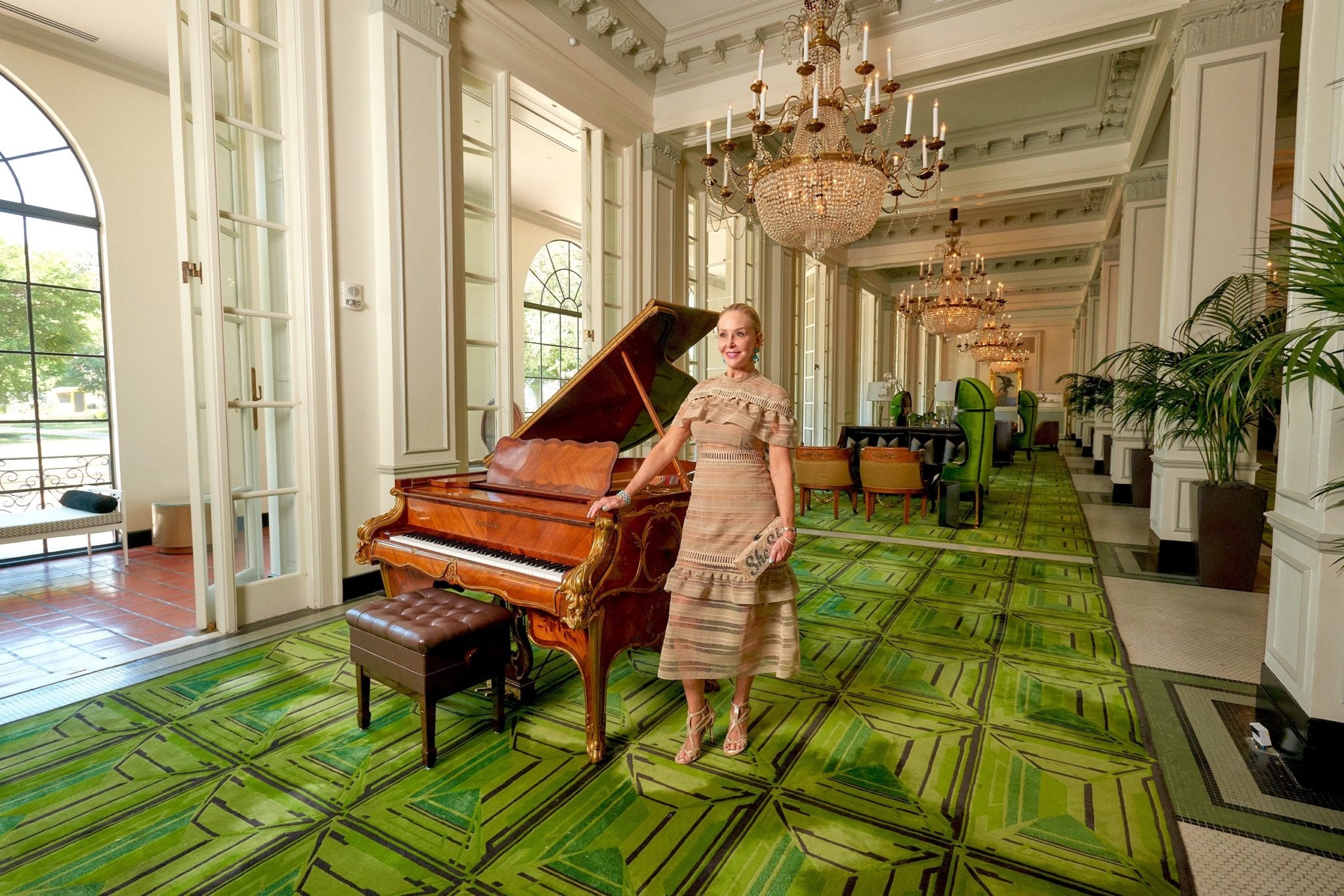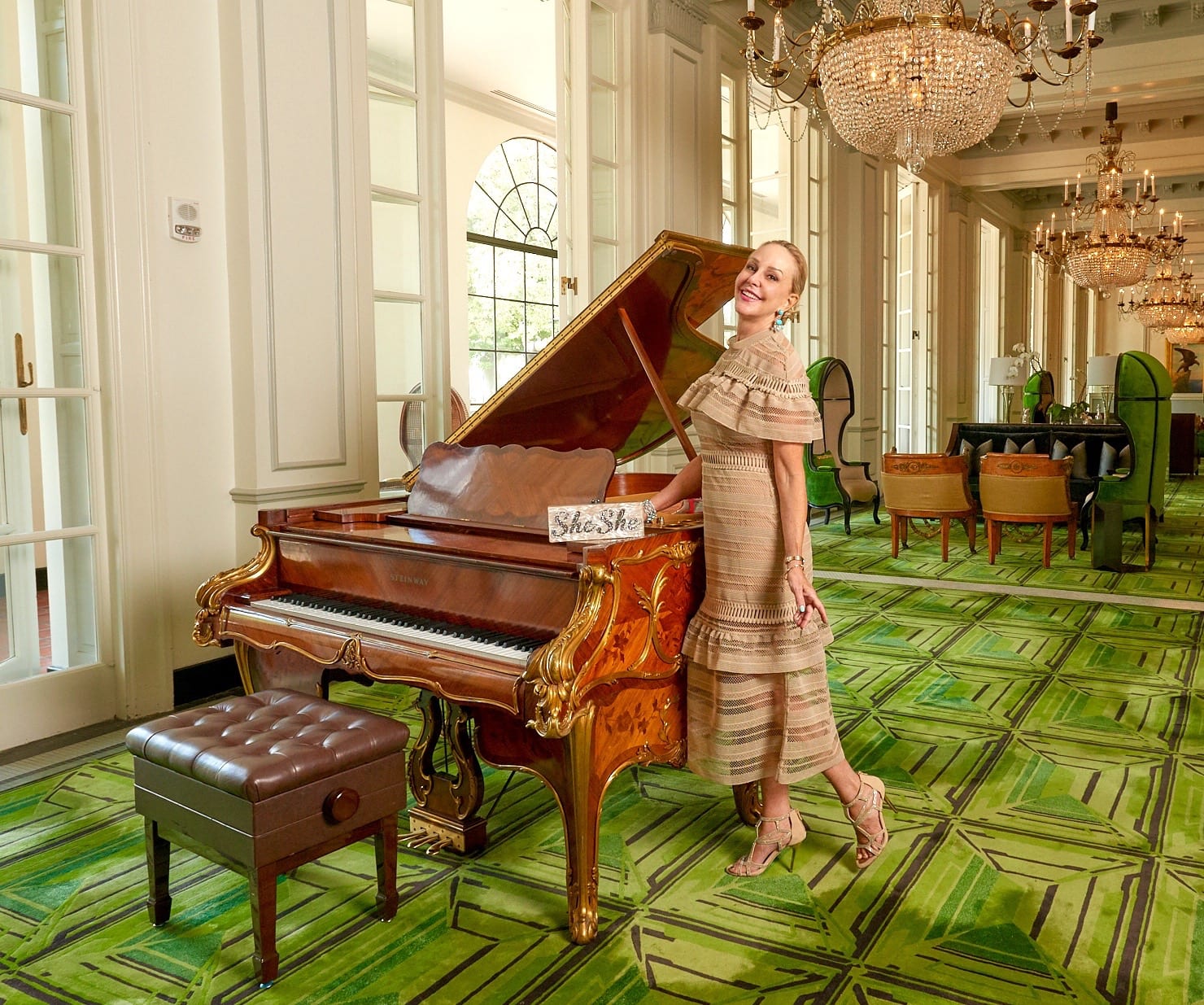 The biggest fashion decisions for me usually come when I am invited to weddings. I was just in San Antonio for a very large black tie wedding recently and I had no idea what to wear. I was thinking that this would be a dilemma for you as well, so I thought it would be of interest to share with you our tips on what to wear to weddings and what factors play into that decision. We also linked at least 25 dresses for you to give you some inspiration. The following tips are things to consider when shopping for that special occasion.
Time of day: is a good indicator on where to start in selecting your dress. An outdoor wedding in a warm climate calls for lighter fabrics and maybe even a sundress. I always carry a wrap of some kind in case of intense sun or if it might get a little breezy and cool. After 5 o'clock usually dictates a little dressier and after 7 pm, cocktail attire is appropriate. I am finally getting used to the fact that is now acceptable to wear a black dress to . If the invitation calls for black tie, then be sure to glam it up and a long gown could be your choice.
Location: Is the wedding in a church, outside, or a destination wedding? Location will definitely influence your choice of dress. Since my wedding was in a church and Black Tie, I knew I needed to do a cocktail dress or a long gown. I opted for the midi length dress, mainly so that I might have the opportunity to wear it again, which I already have.
Time of Year: A winter wedding would probably not be outside unless it was held in the deep south somewhere. I love a dress with 3/4 sleeve or even a long sleeve.  For summer weddings in a church, be comfortable, but be sure to wear a wrap over bare shoulders while in the church and definitely don't wear a daring 'show the girls' kind of dress. It is my opinion that flaunting your body is not appropriate and especially in a church. Also, remember that this day is all about the bride!
Body Type: Even though I can still wear just about anything, I find that I am not as comfortable wearing some types of dresses that I used to wear. I cannot see myself wearing a plunging backless dress or a deep plunge neckline. I really don't know why that has changed, but it has. I accept that! Off the shoulder or one shoulder styles are perfect to wear to a wedding any time or any place.
Budget: This is a said…..don't go too much over your budget, especially if it is a dress that you might not ever wear again. I don't mind paying more if I know that I can make the dress work for another occasion.
Favorite Brands: Over the years, most of us find brands that just work for us. I always go online and search out my favorite brands first to see what they are offering that would be suitable for my upcoming wedding. I also love checking out brands that I would like to try, like this dress that I am wearing in the photos. Make sure to leave yourself plenty of time for ordering in case of a wrong size or you might need a hem or alterations. I always order 2 sizes and then send one back. So many websites and retailers have free shipping and free returns. I rarely go to stores to shop these days because it takes too much of my time.
Final choice: I decided on a relatively new brand called Self Portrait that is sold on several retail sites. This brand uses mostly heavy lace fabrics that are so beautiful and romantic. I had been informed that they run very small so I sized up one size and it was almost perfect. I normally always go for a bright color, but this nude look just spoke to me. This dress met all of my requirements of covered shoulders, a mini skirt lining that gave me a little light sex appeal, romantic lace, no in your face skin and price in my budget.
When selecting some pretty dresses, I realized that most of them were lace dresses. What does that tell you? Yes, I love love lace in any shape or form. There are other fabrics that would work, but I decided to stick with lace. The first group of dresses are our selections by Self Portrait. They can be found at Neiman Marcus, Nordstrom, and Net-A-Porter and several other sites.  The next selection of dresses are from other brands priced at $100 and up. I think that Nordstrom especially has a nice selection of special occasion dresses at all price points. You will never regret owning a lace dress and especially beautiful for a wedding.
SELF PORTRAIT DRESSES
LACE DRESSES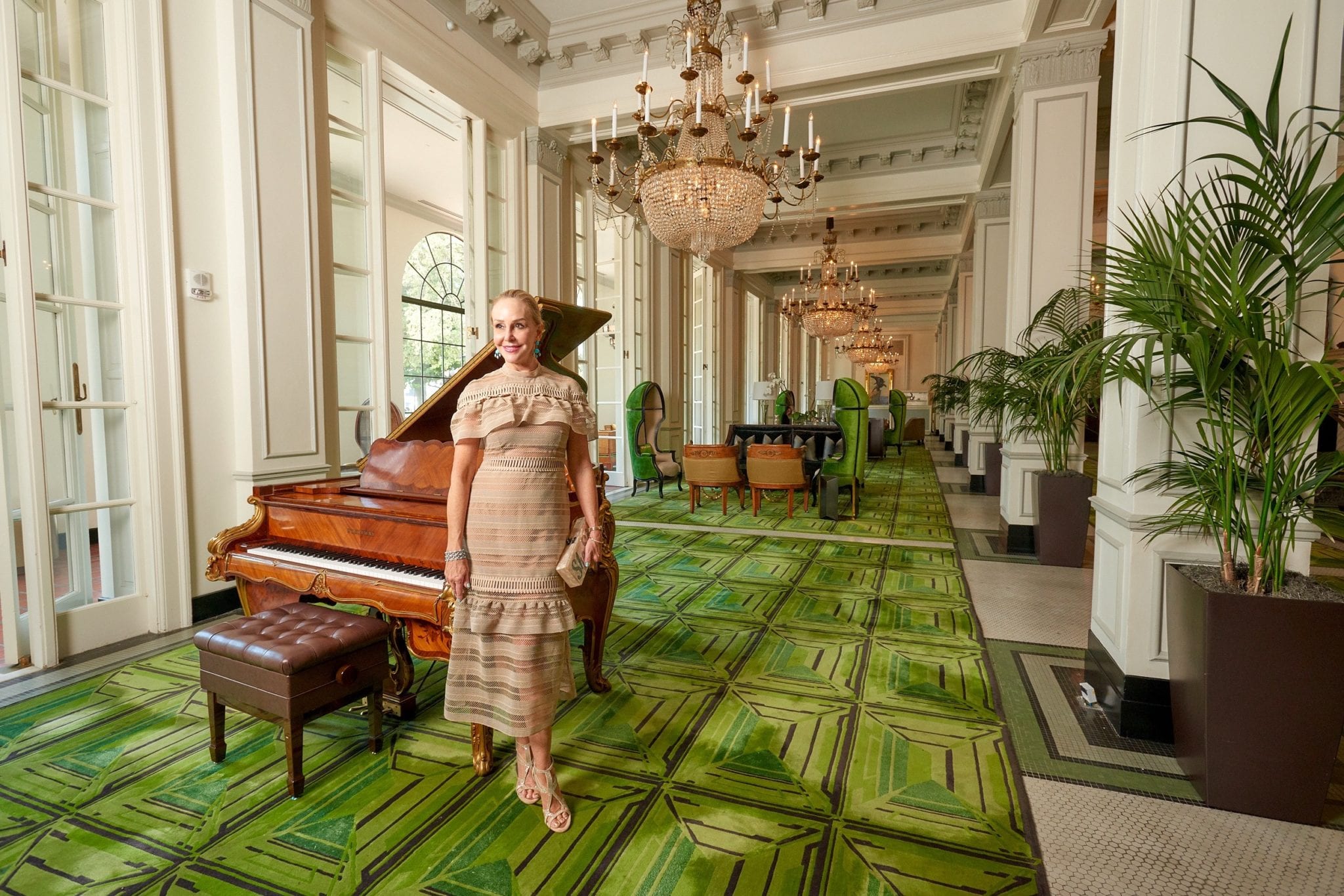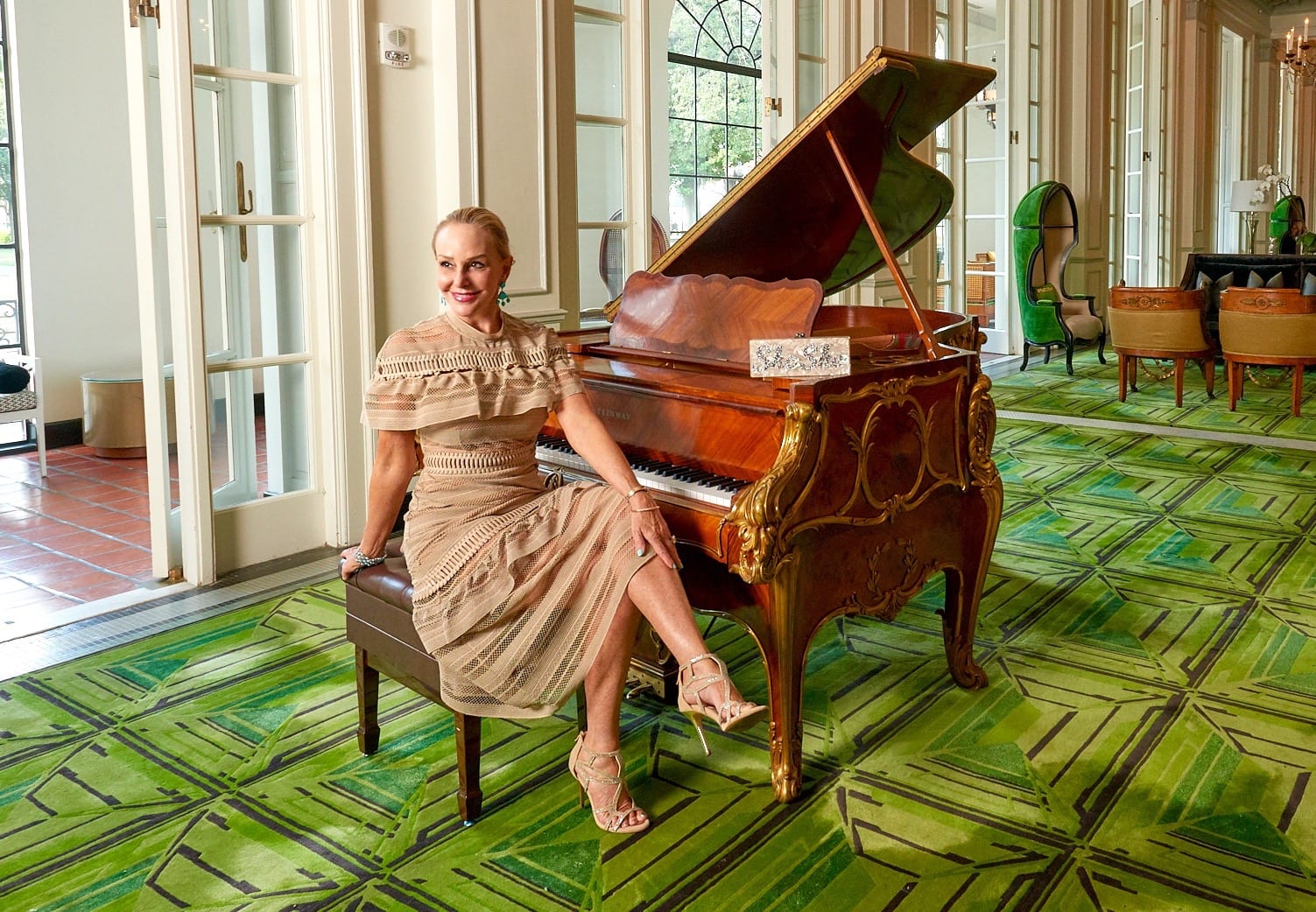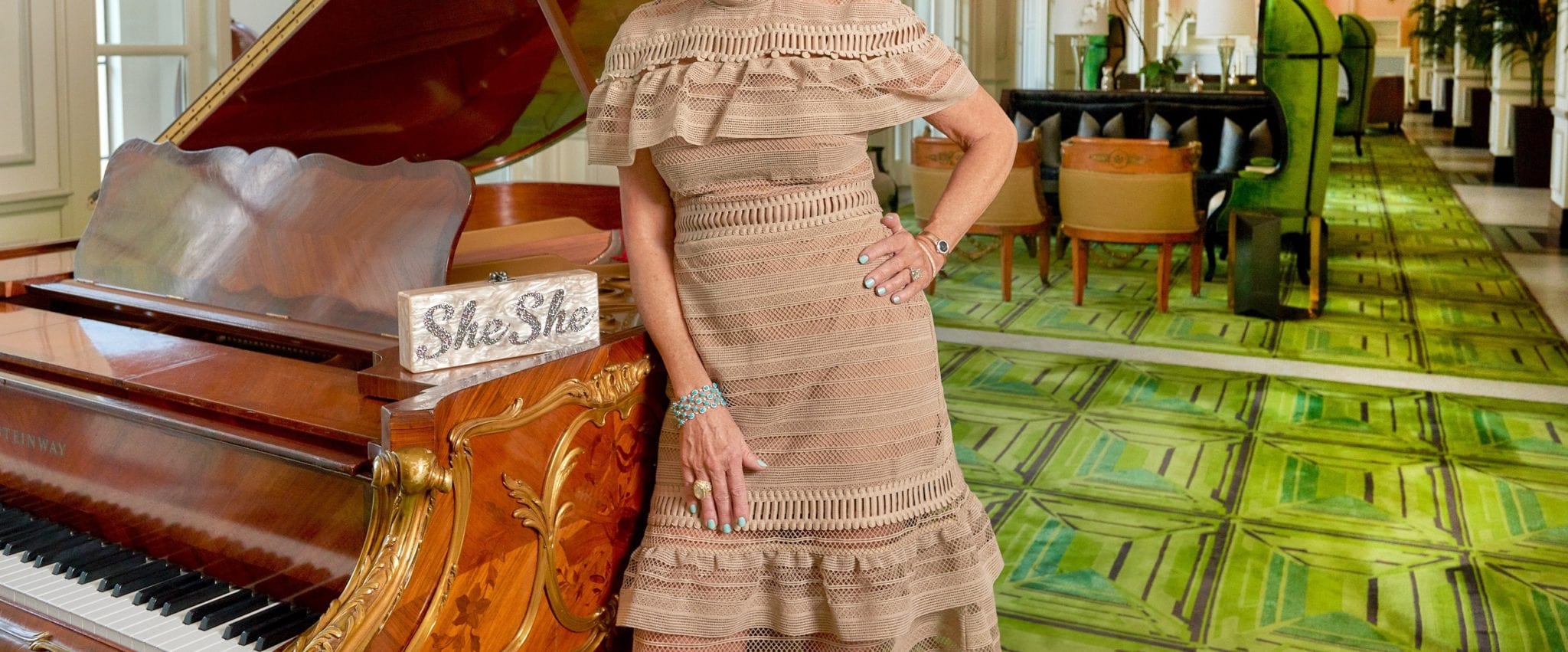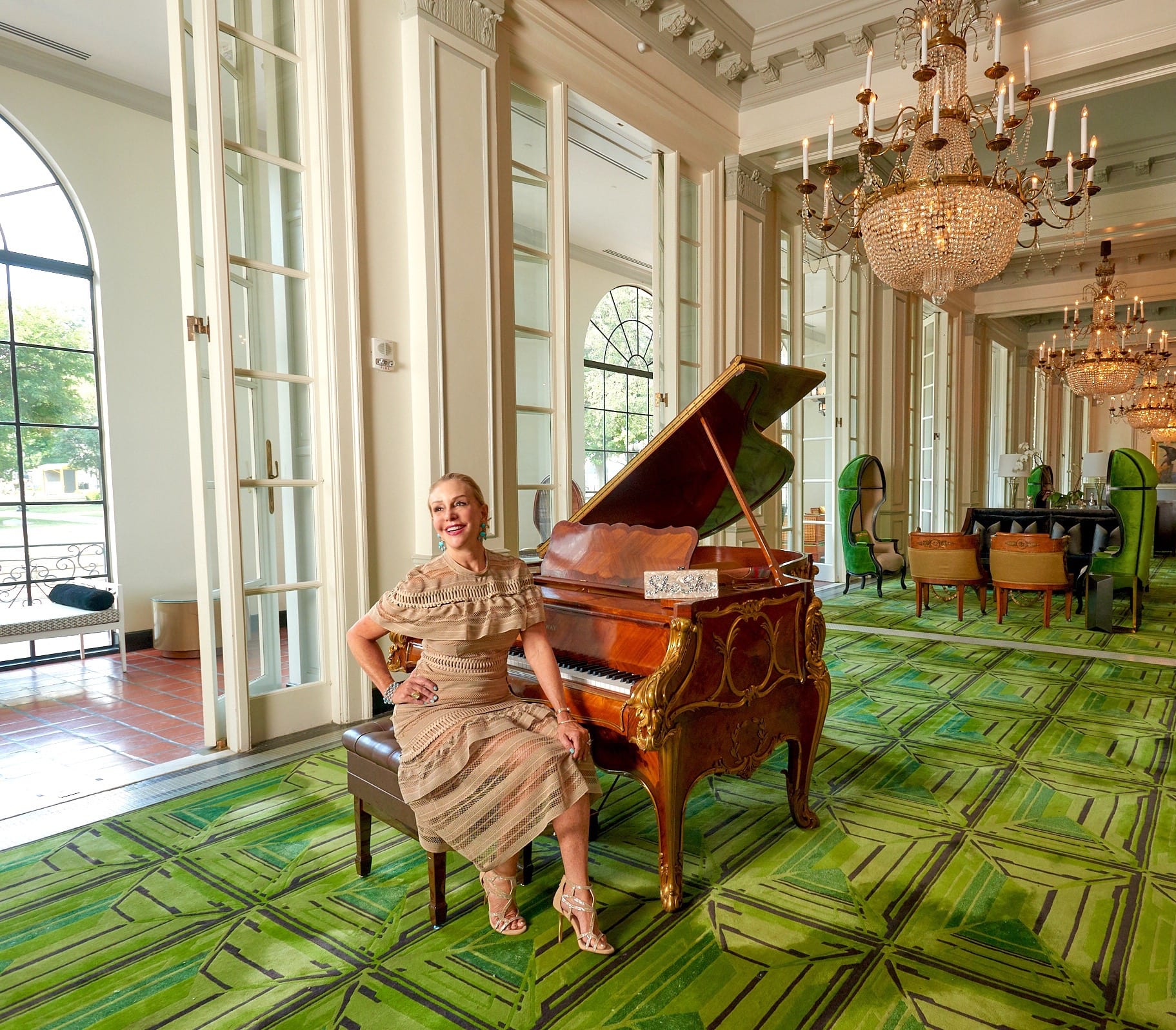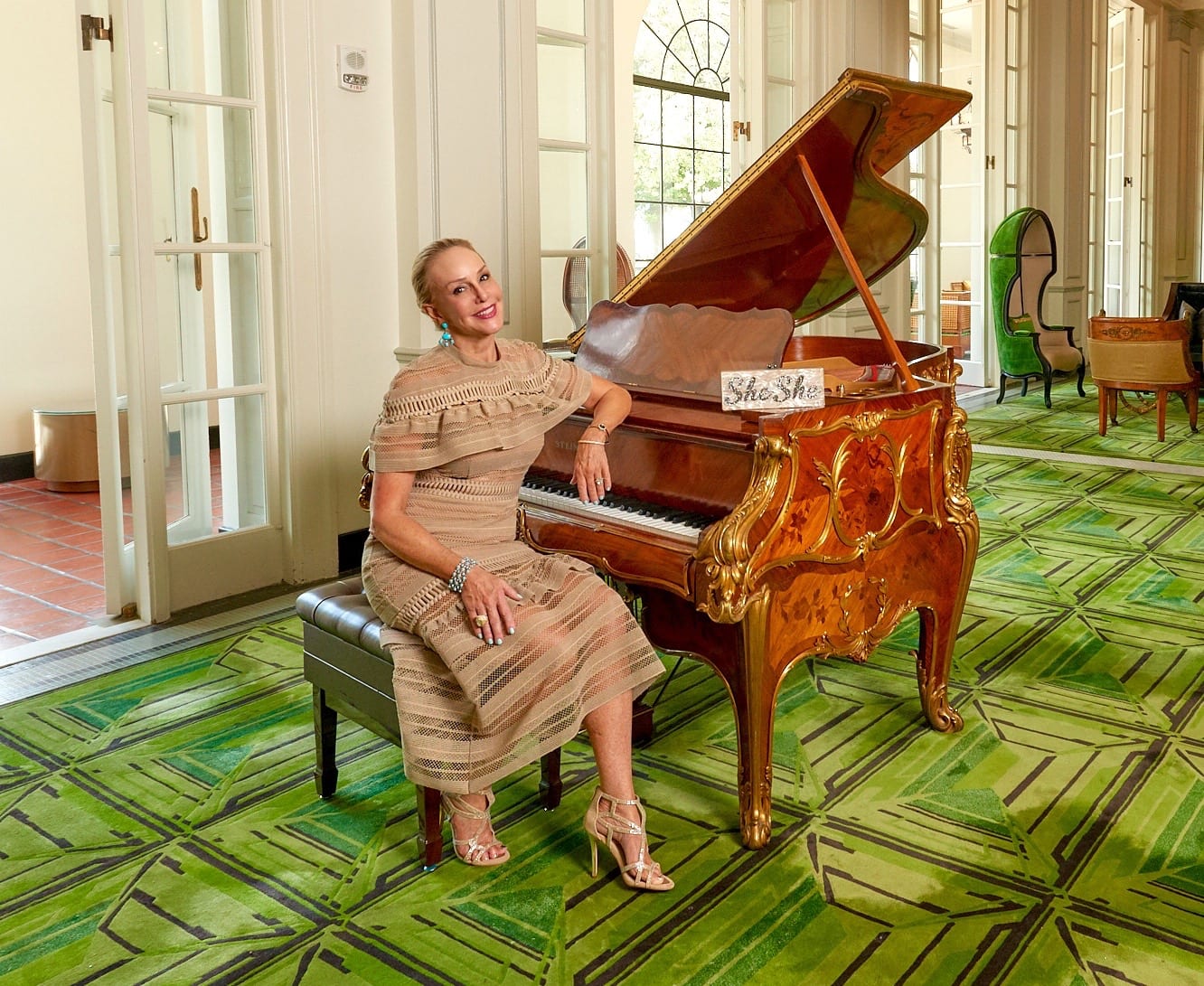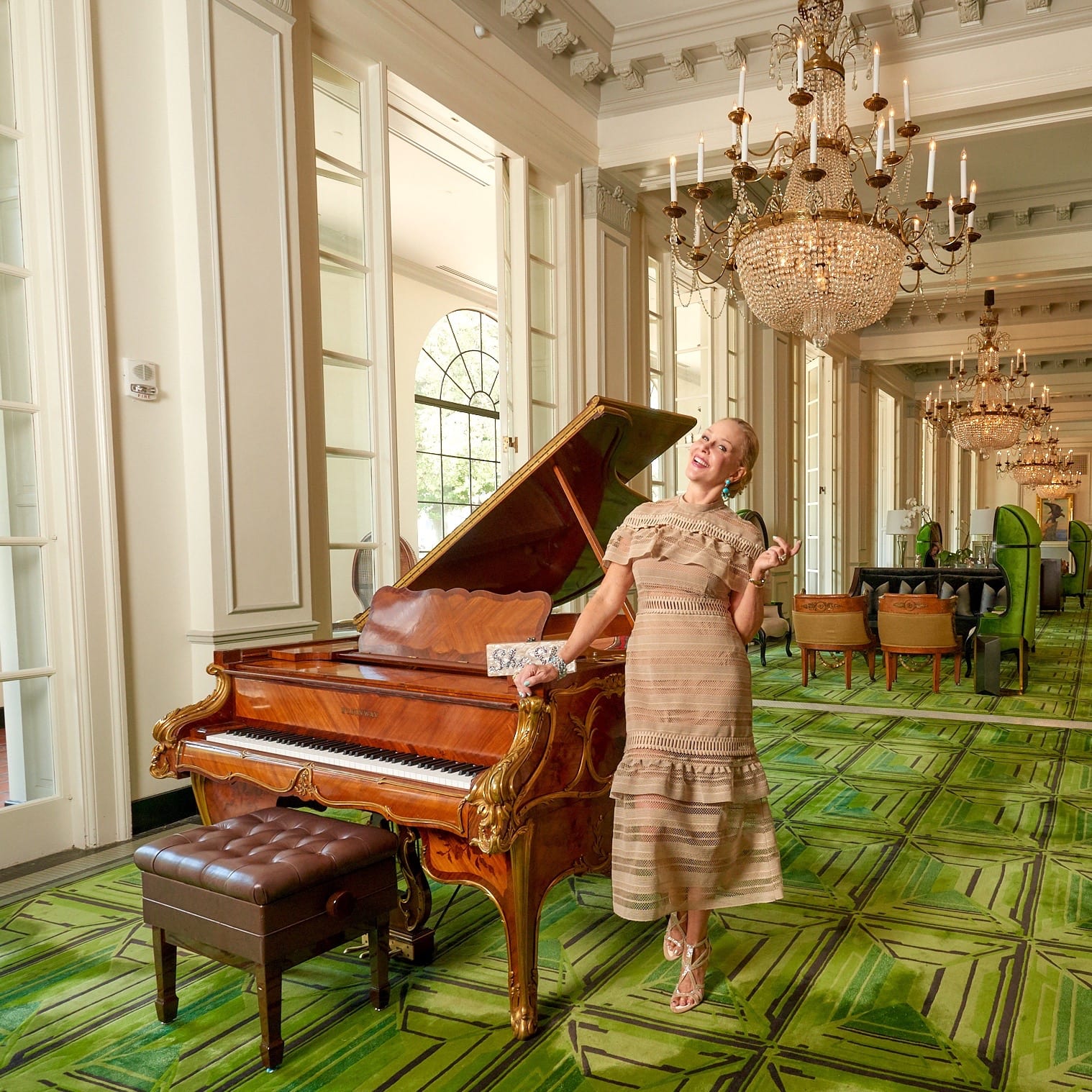 This post is in partnership with The St Anthony Hotel San Antonio, TX.
OUTFIT DETAILS
SHESHE'S TIDBITS
So what about this beautiful setting for this photoshoot. This is the lobby of the historic St Anthony Hotel in San Antonio, TX. This lobby is used for receptions, brunch, special events, and more. It is truly one of the most beautiful rooms in any hotel that I have ever seen and I have been in a lot of hotels in my life. Please stay tuned as we share more of this hotel in the next 2 weeks. Look for an entire post on this special place coming soon.
We have been in Princeton, NJ for the last 3 days and today we will be attending graduation for the graduating seniors at Princeton University. Norman and I will be the proud grandparents as our grandson, Owen receives his diploma. Today he received a prize for his thesis which is so amazing. We love the town of Princeton and the college is the most beautiful campus I have ever seen. The first graduating class was in 1760 with 11 students.
I think a few of you scored on the Half Yearly Nordstrom sale. Starting July 16th the big Anniversary Sale will begin. This is the sale of the year where we all stock up on the best stuff. You can pick up new fall merchandise on sale. At the end of the sale, everything will go back to regular retail. I will be giving you notice and reminders all the way up to the beginning of the sale. I will also link SheShe's picks. Be thinking what you would like to add to your wardrobe to freshen it up. I find the best jeans every year at this sale.
Gala's, weddings, graduations, or just everyday wear…..we have fashion suggestions for you, so stay tuned. Be sure to check out ShopSheShe at the top in the menu bar. Hover over and choose the category in the drop down. We try to keep it up to date with the latest and greatest for all budgets. Subscribe and then you won't miss a post. Simply enter your email in the pop up box when you come to this site or at the top of this page in the subscribe box.
Welcome new readers. We are a fashion/travel/lifestyle blog. We talk about anything and everything, from fashion, travel, health issues to even an occasional recipe. If there is a topic that you are interested in, then let us know. We will do our best to bring that story to you. Have a great great week sweet friends and thank you for following along. Without you, we could not continue on this crazy fun journey!