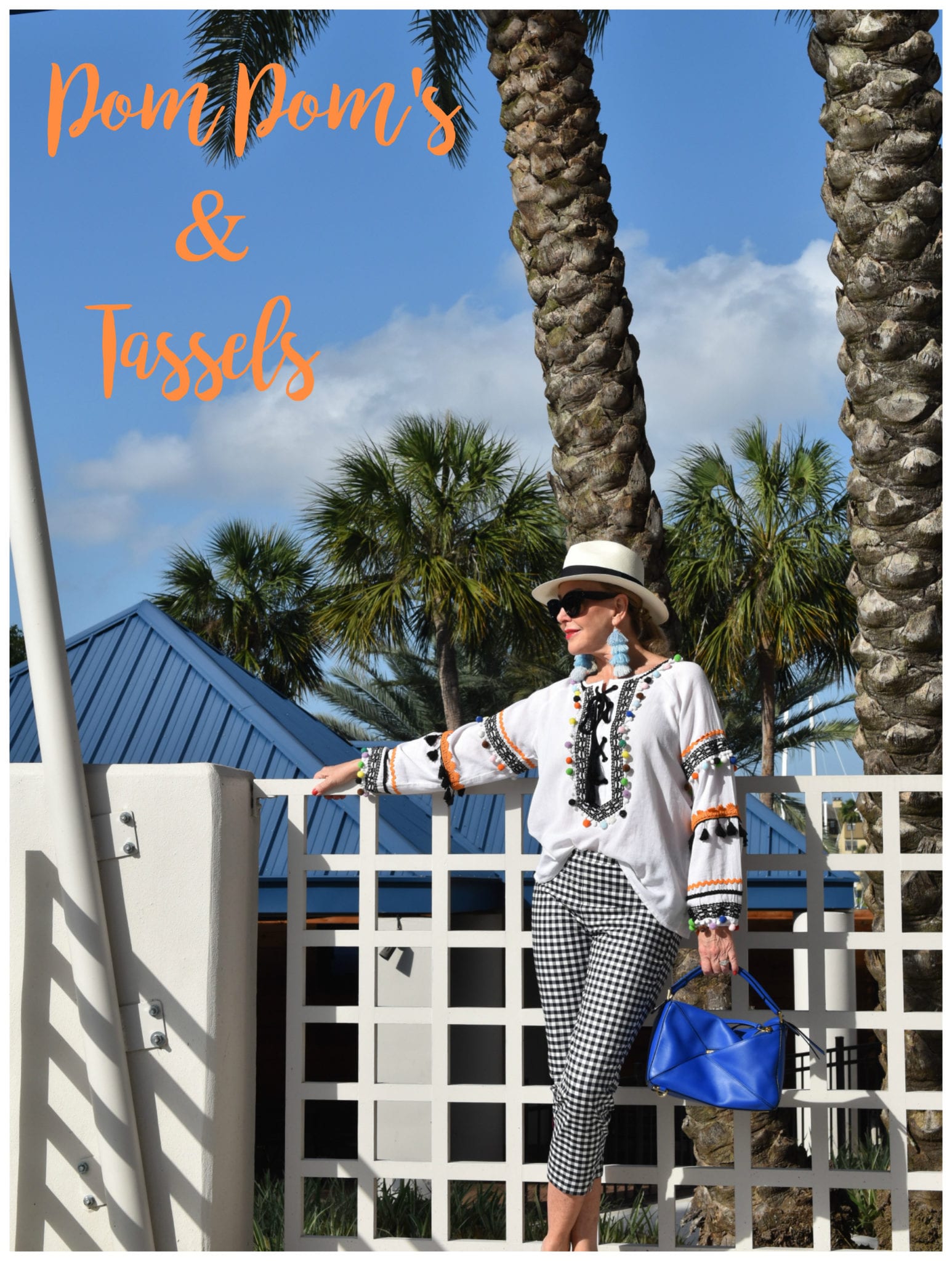 I love the bright colors and details of summer fashions. Embellishments like pom pom's and tassels have taken over my closet in a big way this spring. I am obsessed!!!
We have rounded up several looks from this spring/summer along with this latest outfit donning the oh so popular pom pom & tassels. Designers are putting them on everything from handbags, keychains, hat, scarves, swim coverups, earrings, tops, jeans, pants, jackets, shoes, pillows, bedding, and the list goes on. Have you added in your pop of fun into your life?
How can we not love these soft, puffy and colorful adornments? The pom pom word originated from the French word "pompon" dating back to the 18th century when the Hungarian military adopted it as an adornment on their head gear. Later Napoleons army picked up on this where they created a source of pride by making the color and shape of the pom pom signify rank and regiment.
Over the years the pom pom has made it's place on many types of garments in several different countries. It had the biggest revival back in the Depression of the 30's later becoming a fun and festive accessory for the cheerleader, substituting the baton.
Again, we have fallen in love with these fun little poofs and today they have even found their way as earrings. Poms are relatively inexpensive and can be made from any scrap threads or yarn.  There are so many great YouTube segments to guide you step by step as well as this one and this one by Martha Stewart. You can even buy a bag of pom poms and do your own DIY projects adorning hats and bags and whatever rocks your boat. They easiest way is to get a hot glue gun and a bag of poms and start glueing away.
Tassels are pretty much the same as a pom pom, however they are not cut into a ball making them more swingy and equally as fun. How about these fun tassel earrings I am wearing in these photos.They are so light on your ears that you don't even know that you are wearing earrings.  They also come in hot pink, bright yellow and more colors here. What a great girlfriend gift.
OUTFIT DETAILS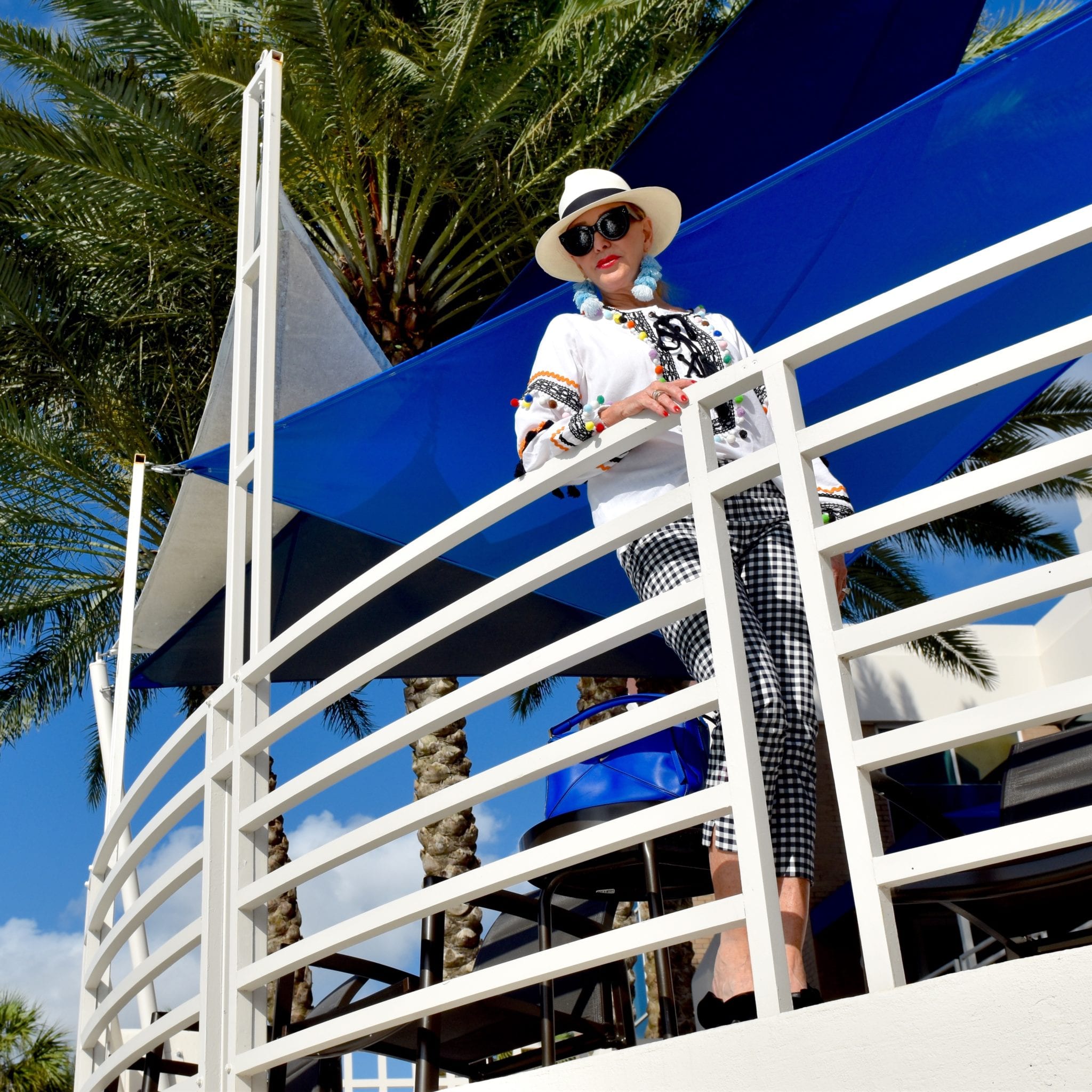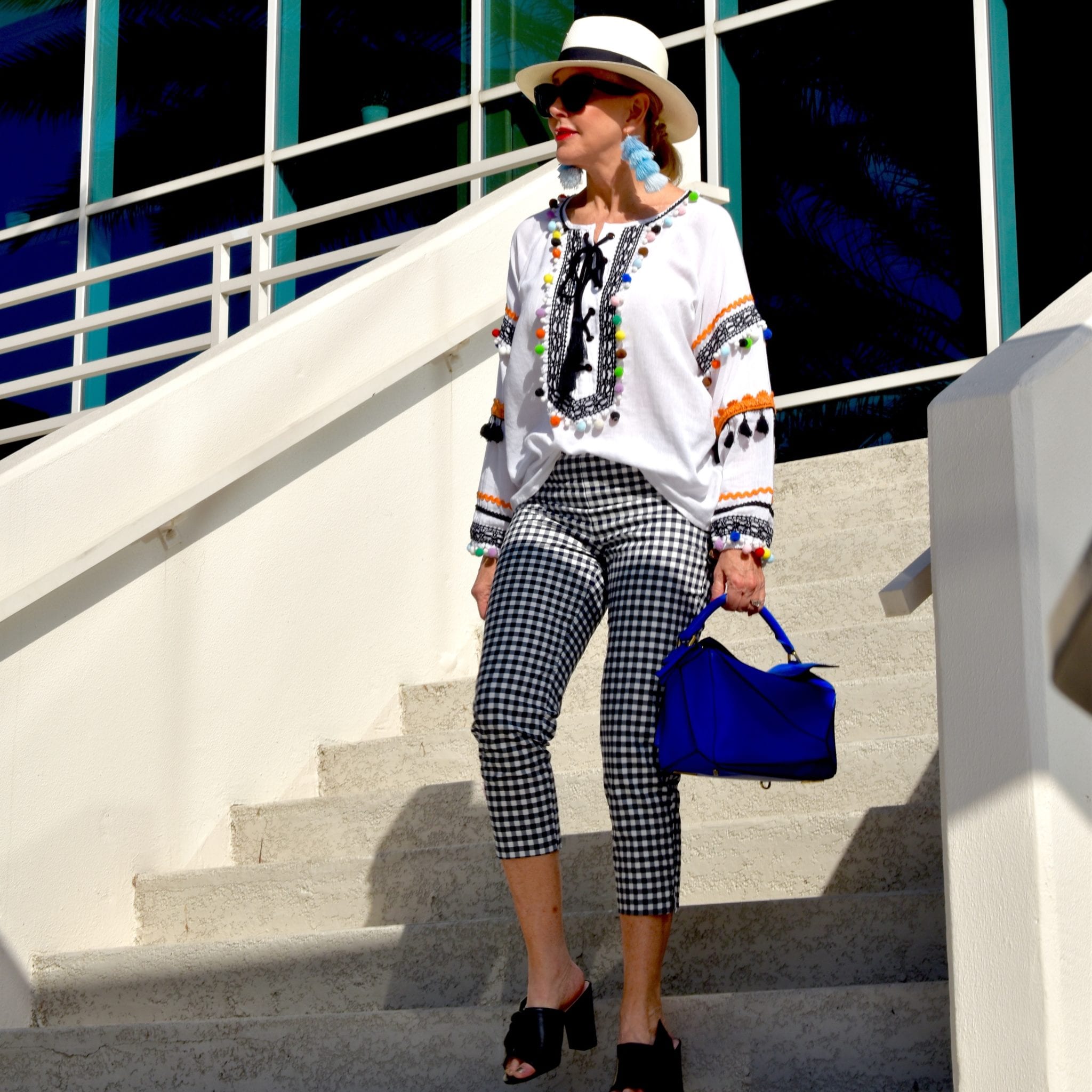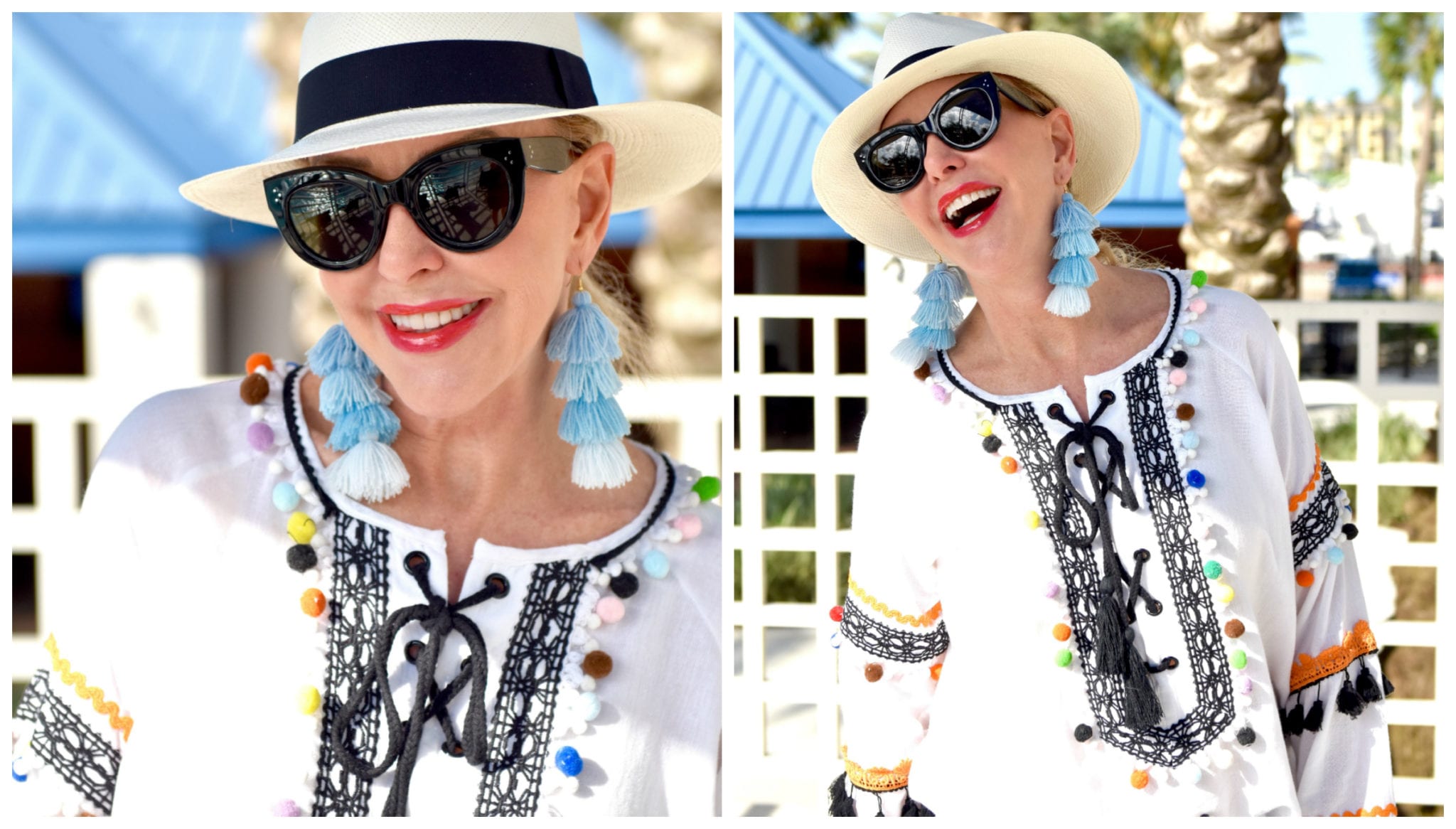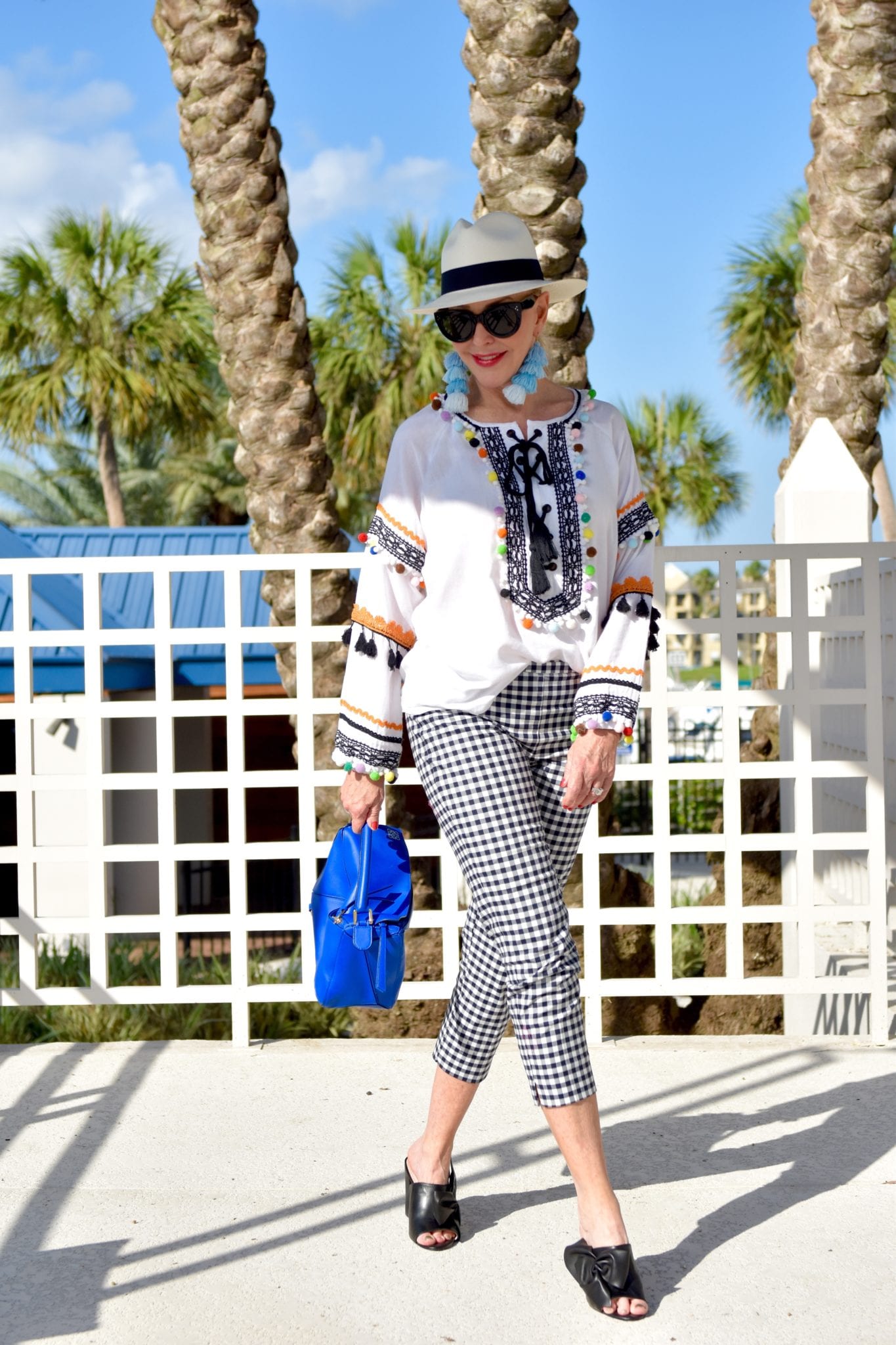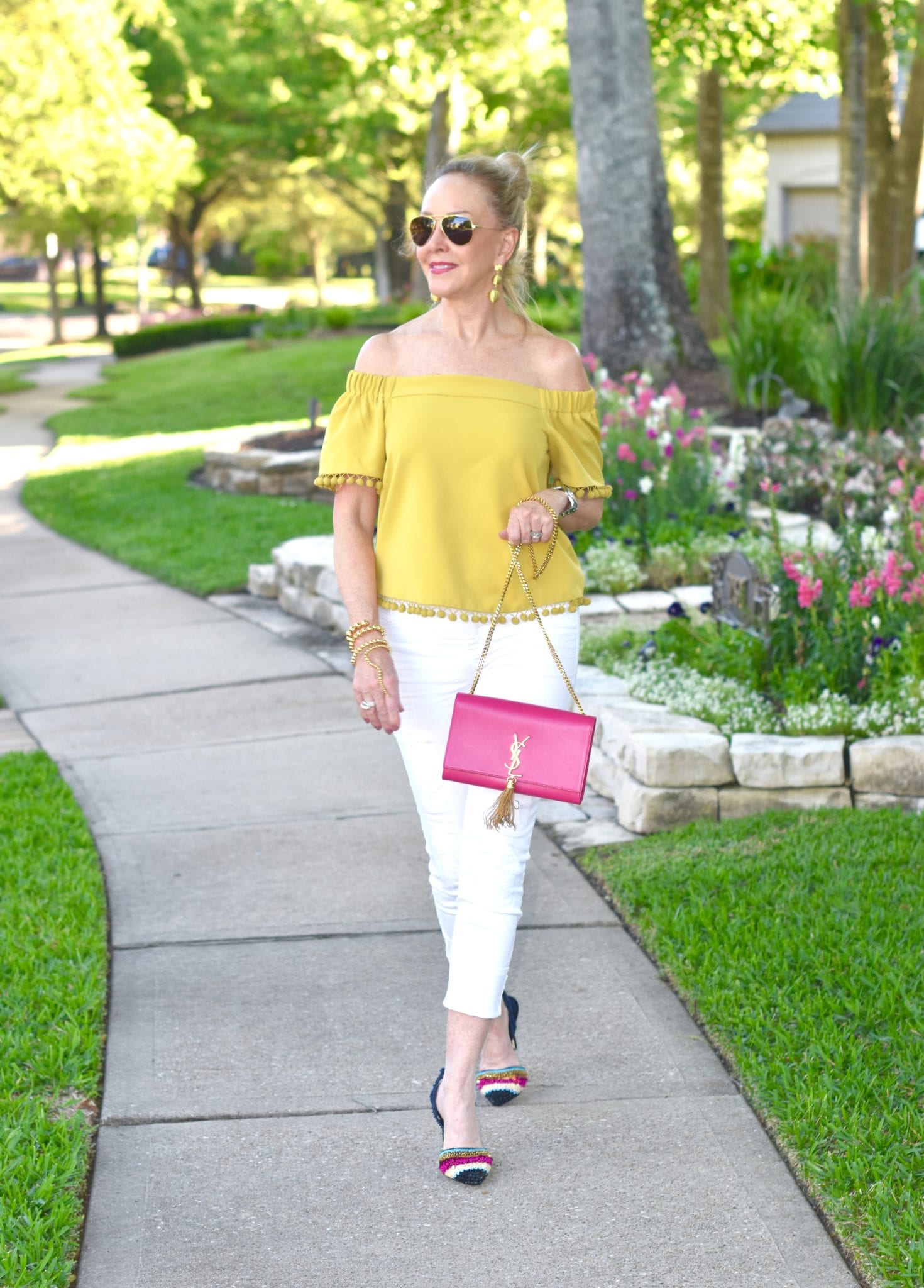 OUTFIT DETAILS ( above )
( below )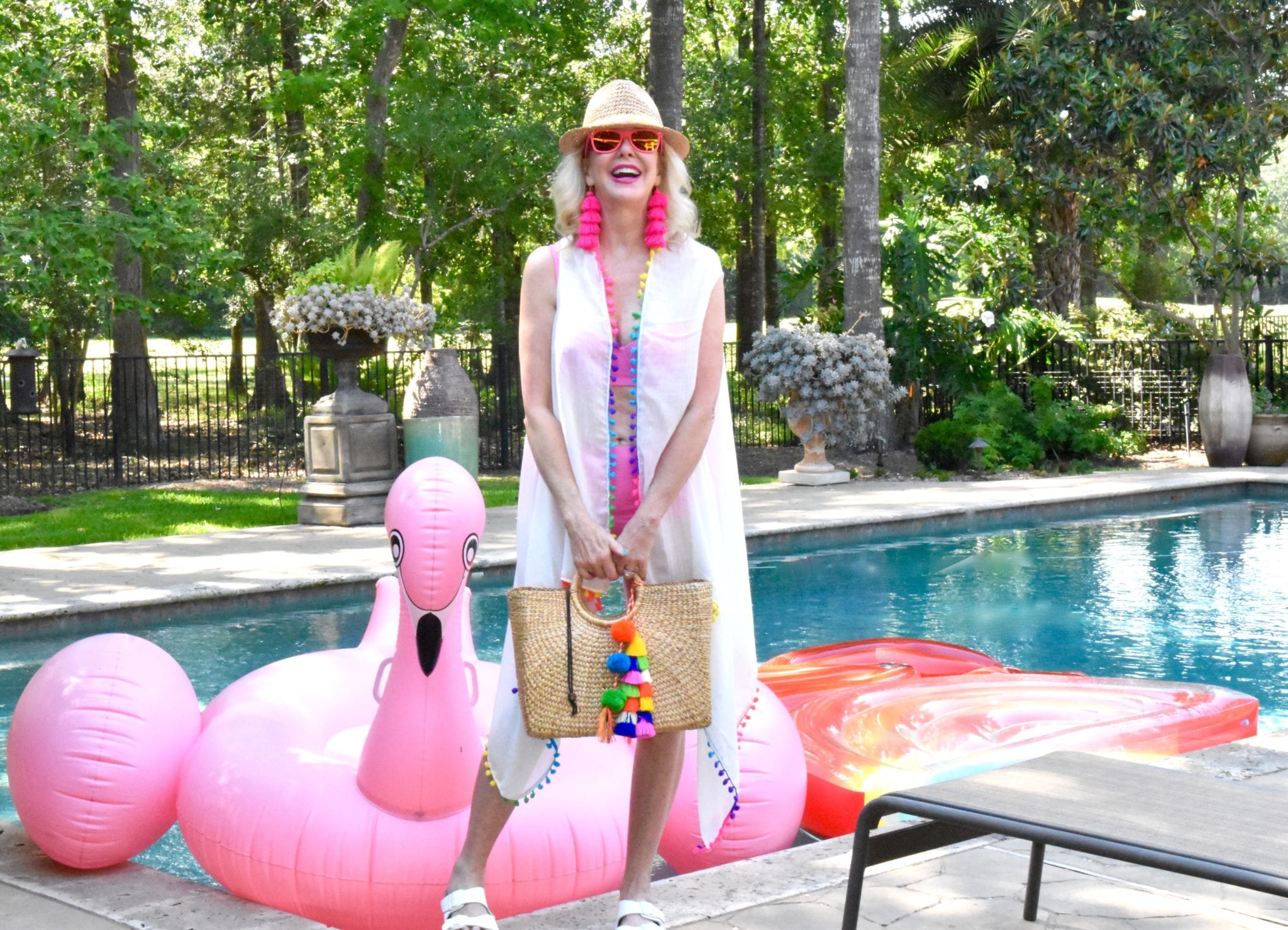 OUTFIT DETAILS ( above )
EARRINGS
( below )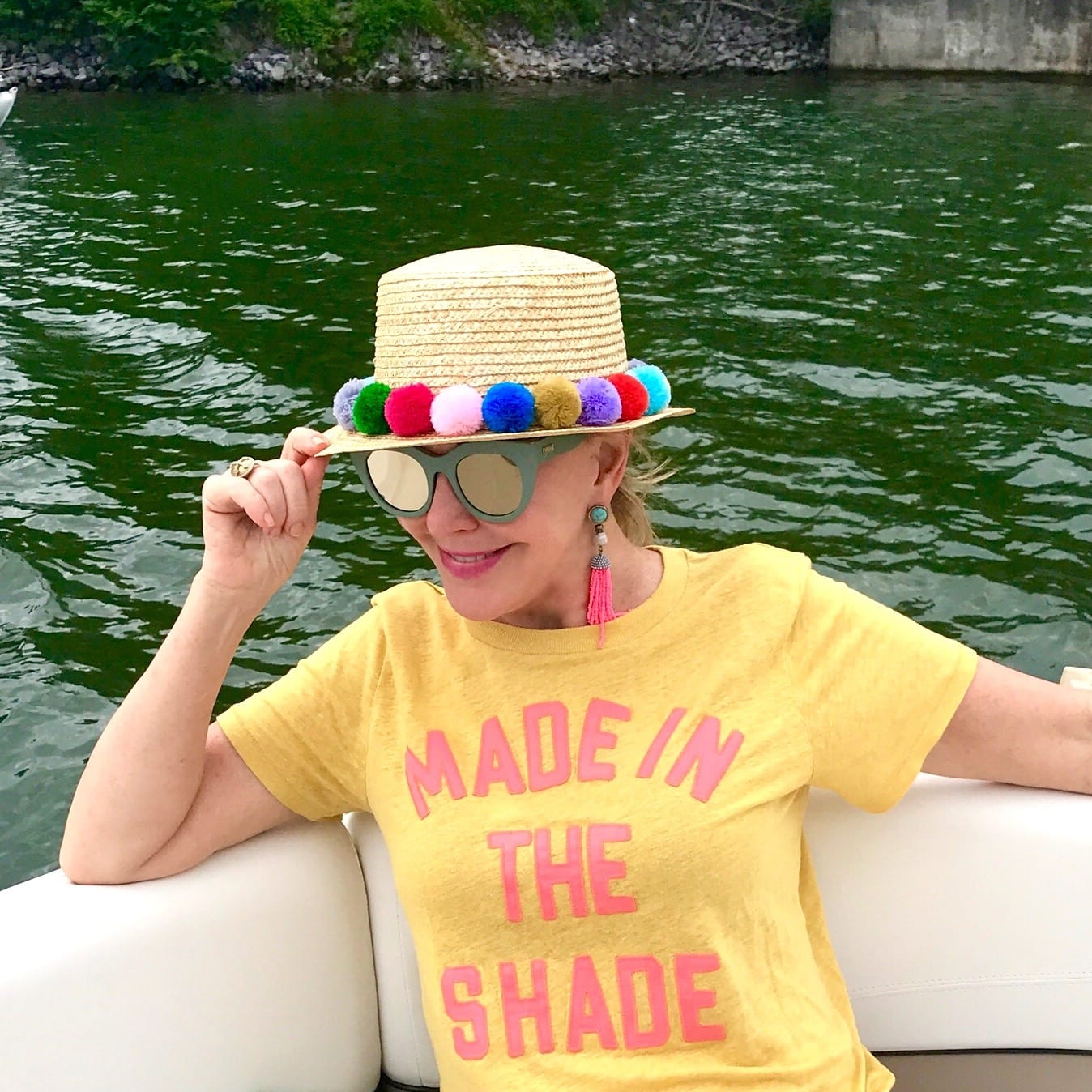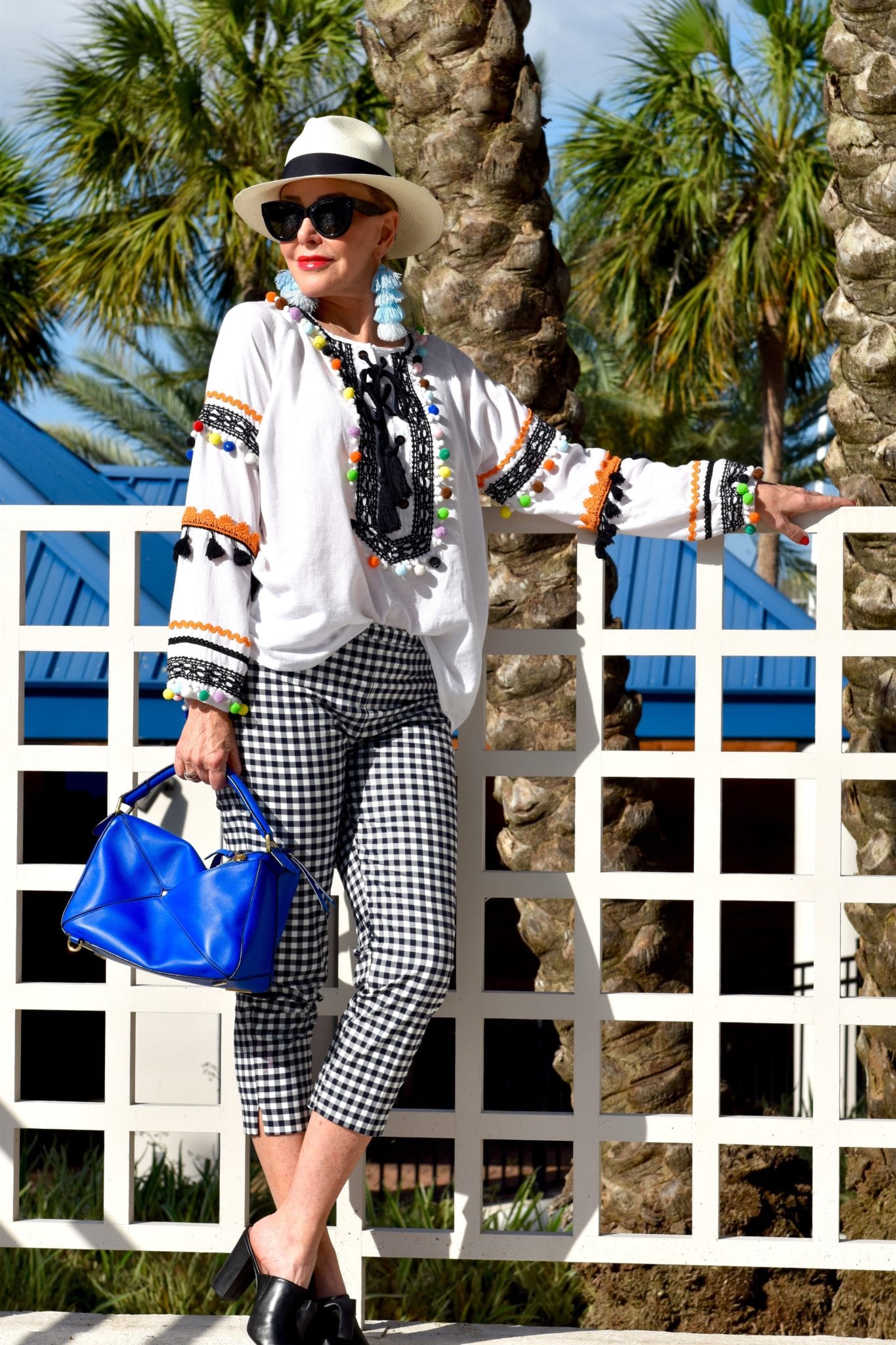 SHESHE'S TIDBITS
We had the best time in Princeton, NJ at our grandson's graduation from Princeton University. We are such proud grandparents. I was blown away by the campus. The architecture dated back to 1760 where there were 11 graduating students in the first class. What a great institution!!
Gala's, weddings, graduations, or just everyday wear…..we have fashion suggestions for you, so stay tuned. Be sure to check out ShopSheShe at the top in the menu bar. Hover over and choose the category in the drop down. We try to keep it up to date with the latest and greatest for all budgets. Subscribe and then you won't miss a post. Simply enter your email in the pop up box when you come to this site or at the top of this page in the subscribe box.
Welcome new readers. We are a fashion/travel/lifestyle blog. We talk about anything and everything, from fashion, travel, health issues to even an occasional recipe. If there is a topic that you are interested in, then let us know. We will do our best to bring that story to you. Have a great great week sweet friends and thank you for following along. Without you, we could not continue on this crazy fun journey!