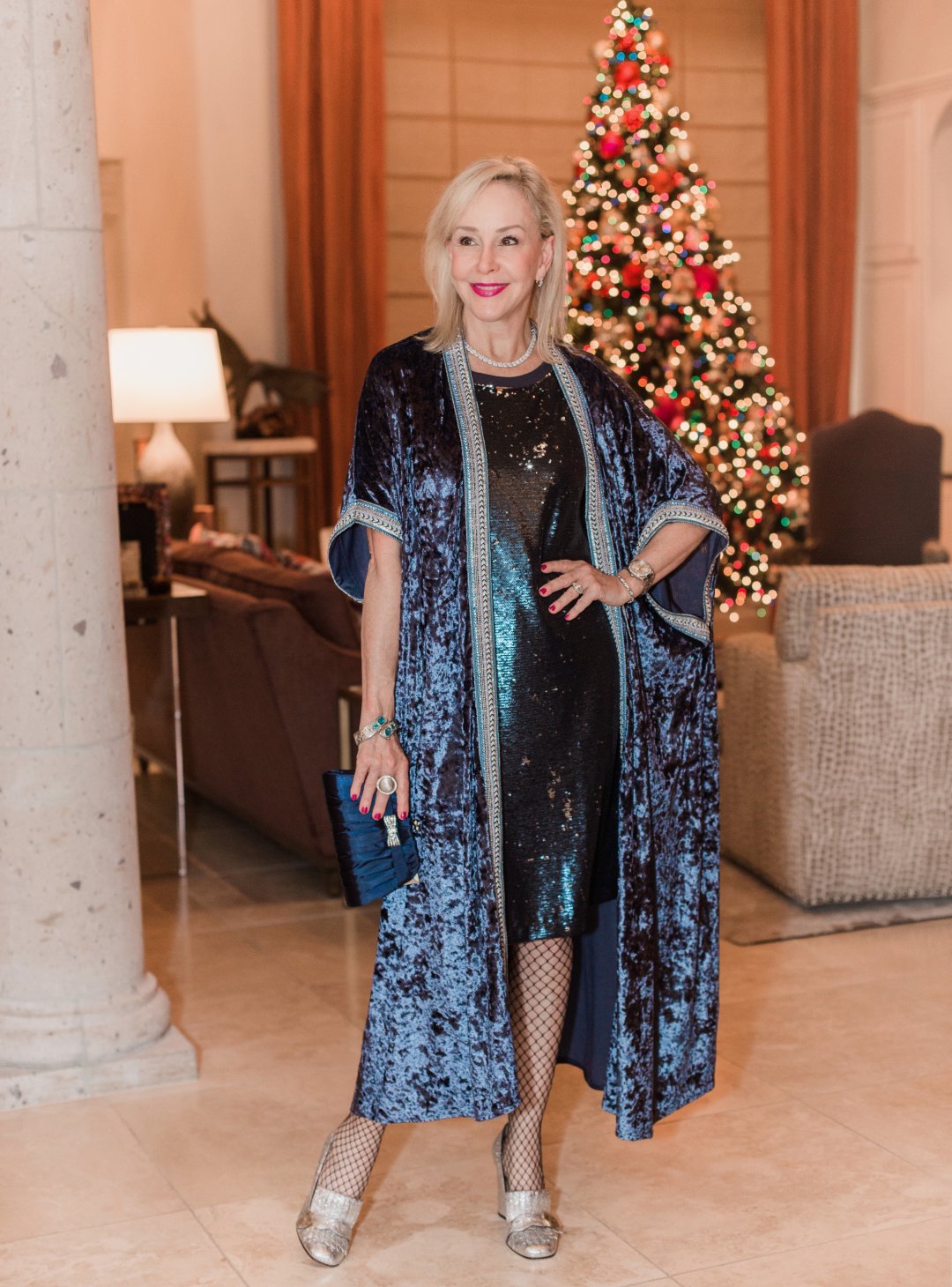 This post was sponsored by JTV. I was paid for this post and received  JTV  jewelry pieces as compensation.
When I shop for clothes and or jewelry, I always make sure that they are pieces that I can restyle and wear in many different way, so that no one will ever remember that I have worn the outfit before.  Today we have the cutest blue sequin shirt dress that we are styling high and low wearing 5 pieces from different JTV.com   collections.
What do I mean by high and low? Well, high means a dressier look and low means a more casual look. Back in the day, sequins and drippy diamonds would only be worn for a cocktail or evening look. Like so many other fashion rules of the past, you can throw those ideas right out the door.
Partnering with my favorite jewelry company JTV.com is always so fun, because I can choose fun pieces to play with in styling my outfits. They let me be the creative to show you ideas that you may not have ever thought of before.
The first outfit is status quo. Sequins and sparkly stones go hand in hand, but scroll on down and check out the same dress without the velvet kimono (which is only $49, I might add) and see how we styled it with sneakers, a baseball hat and only changing out the necklace and earrings.
It is now the season for gift giving and jewelry is a favorite for most of us. At JTV.com you will find most anything you could possibly be looking for. You will also learn a whole lot on some of the shows that share amazing information about gemstones and jewelry making on the highly popular Jewel School program.
I have several favorite collections from JTV.com, but the Bella Luce and the Artisan Collection of Bali are among my favorites so far.
As I was working on this project, I stumbled on some other great gift ideas that you can find at JTV.com. Check out these cute special occasion bags, jewelry accessories & more.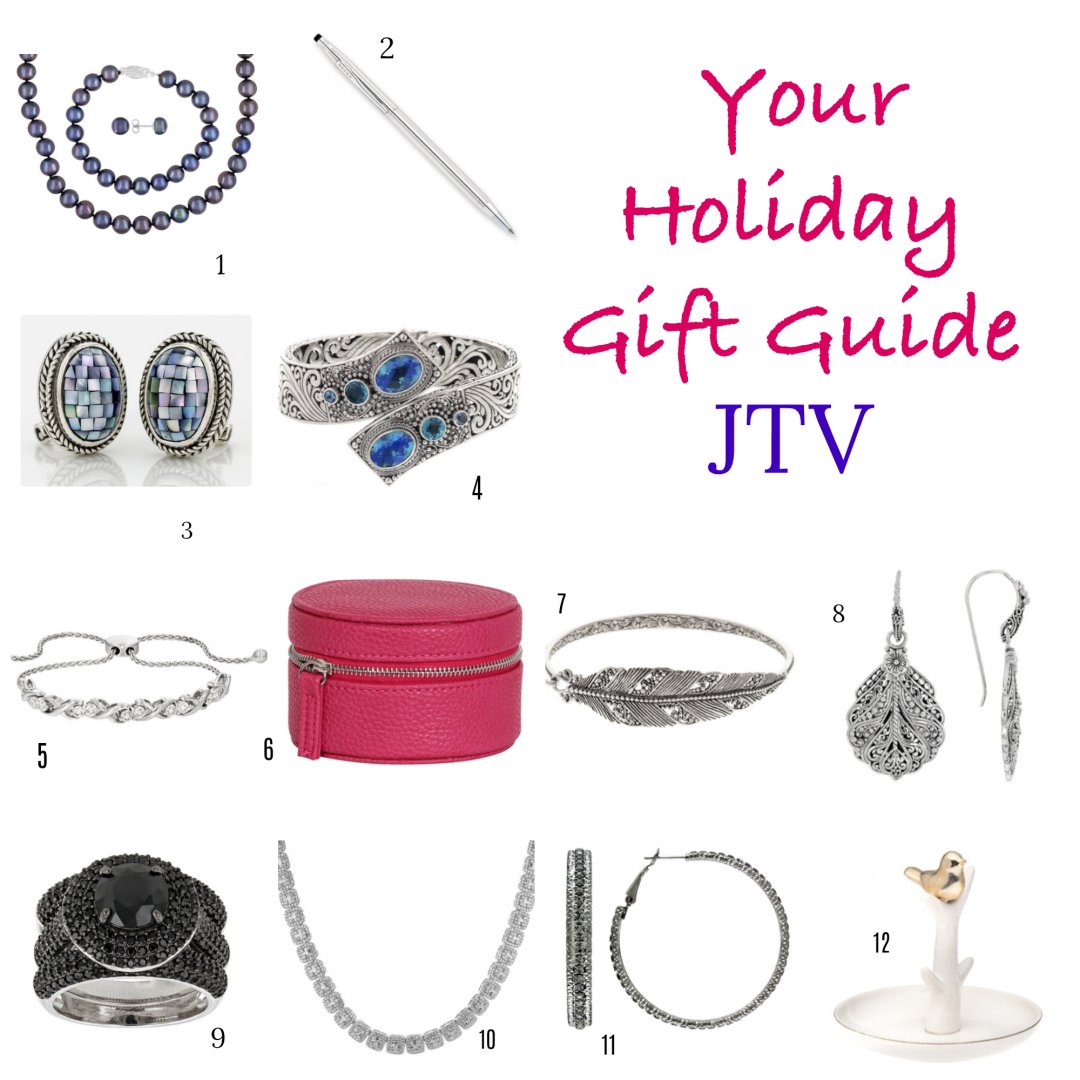 1 // 2 // 3 // 4 // 5 // 6 // 7 // 8 // 9 // 10 // 11 // 12 //
Gift Giving Ideas
I actually bought myself a set of black pearls years ago and they have been a great investment. Pearls never go out of style. So very classic!! This 8-9mm Black Cultured Freshwater Pearl Silver Stud Earring, Bracelet, and Necklace Set would be awesome
A blogger never leaves home without her writing instrument. This Century Sterling Ball-point Pen  is so beautiful. Even though our work is all on a computer, I am always taking notes. What a pretty way to take your eye off of an aging hand. Ha Ha!! My hands, with the neck are going down the toilette and fast. Oh well…..I embrace those wrinkles and saggy skin, but will disguise where I can! (wink wink)
For those of you that don't wear big dangles, but want a statement look, then these Artisan Gem Collection of Bali™ 12x8mm Oval Mosaic Grey Mother of Pearl Silver Stud  Earrings are perfect. They can be dressed up or they would be great with denim!
What can I say about this show stopper?! I used this Caribbean quartz bracelet by Artisan Gem Collection of Bali™ to style both outfits. Doesn't it look amazing with this blue sequin dress. How about something denim…..like a jacket or skirt? I think so!!
Now we are talking about a piece of jewelry that I wear every day styled Hi and styled LOW!! This Moissanite Fire® 1.30ctw Diamond Equivalent Weight Round Platineve™ Adjustable Bolo Bracelet is so good for me, because I have a skinny wrist and this bracelet has an adjustable toggle. It mixes well with so many other of my silver jewelry pieces as well as my stainless watch.
For those special pieces in your jewelry wardrobe, you should really think about keeping them in a special place. This Faux Leather Magenta Color Jewelry Box is small, but functional for your special things.
Remember, I told you how much I love the Collection of Bali designs so check out this Sterling Silver Leaf Bangle Bracelet. I love this piece so much!!
My Collection of Bali earrings shown in the LOW look (below) are so versatile and will serve you well. This pair is equally great! They are not too big, but yet noticeable!
I have worn this Round Black Spinel Sterling Silver Stackable 3 Ring Set so many times since I have received it from JTV. It is a statement without being overwhelming to a small hand like mine
So what can I say on this one??? This Bella Luce® 20.55ctw Rhodium over Sterling Silver Necklace is the piece that I am wearing in the first outfit with the velvet kimono. It looks so real I can't even tell you. At just under $270, it is the biggest bang for your buck…..ever!! With real diamonds, this necklace could price out well over ten thousand dollars. Wear it all dressed up or wear it with a t-shirt and jeans. This piece will catch the eye of whoever looks your way!
I have a pair of earrings similar to these Off Park® Collection, Smoky Crystal Black Tone Hoop Earrings, that I love wearing, so when I saw these, I knew that you should take a look. They are such great basics and this price…duh??
Finally, every woman needs a ring holder or 2. You need one at the kitchen sink and one in your closet or vanity area. You do not want to get your jewelry in harsh cleansers that could dull or take off the finish of your pretties.  This Ceramic Bird Ring Holder White with Gold Tone Trim is so sweet and would go in any decor.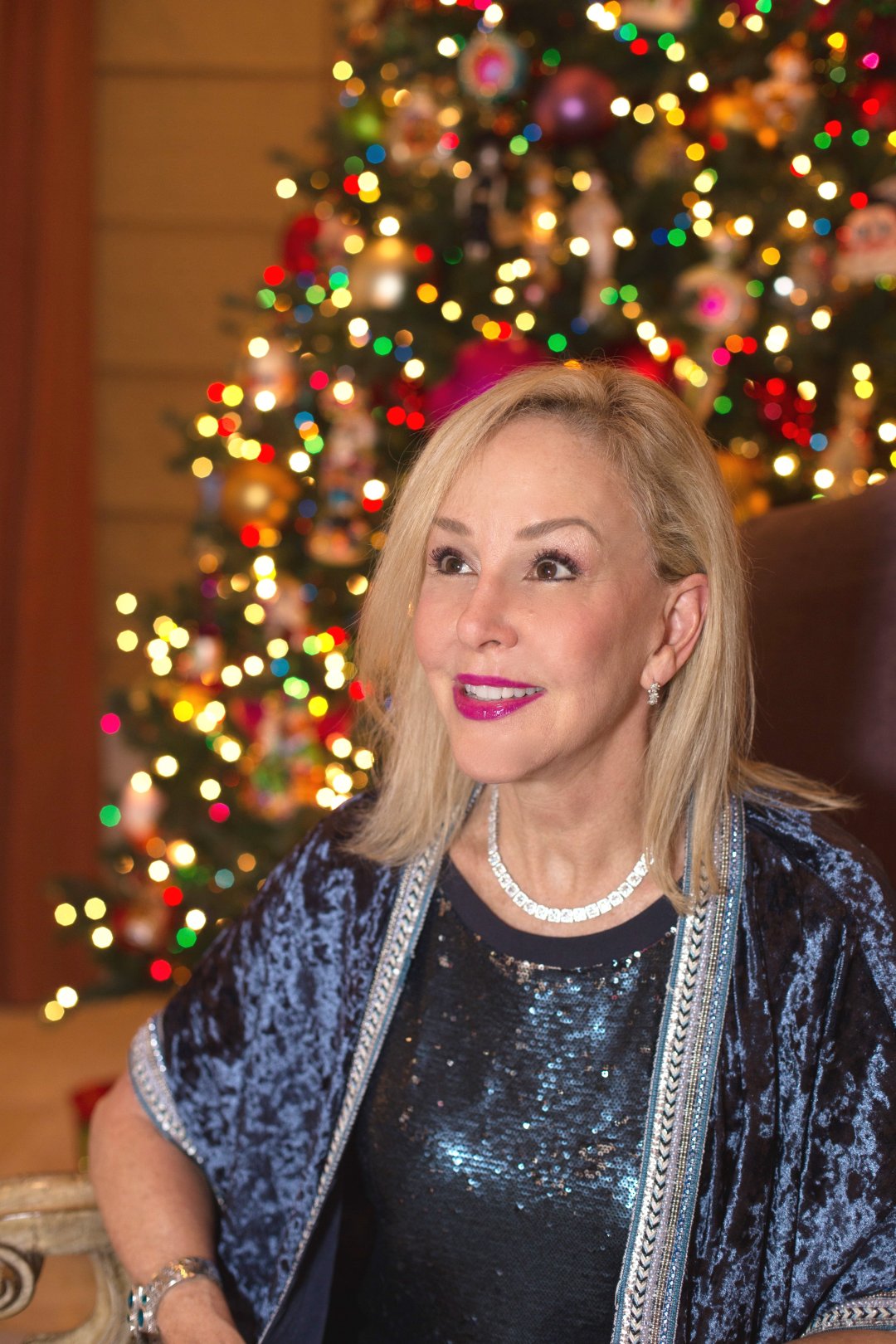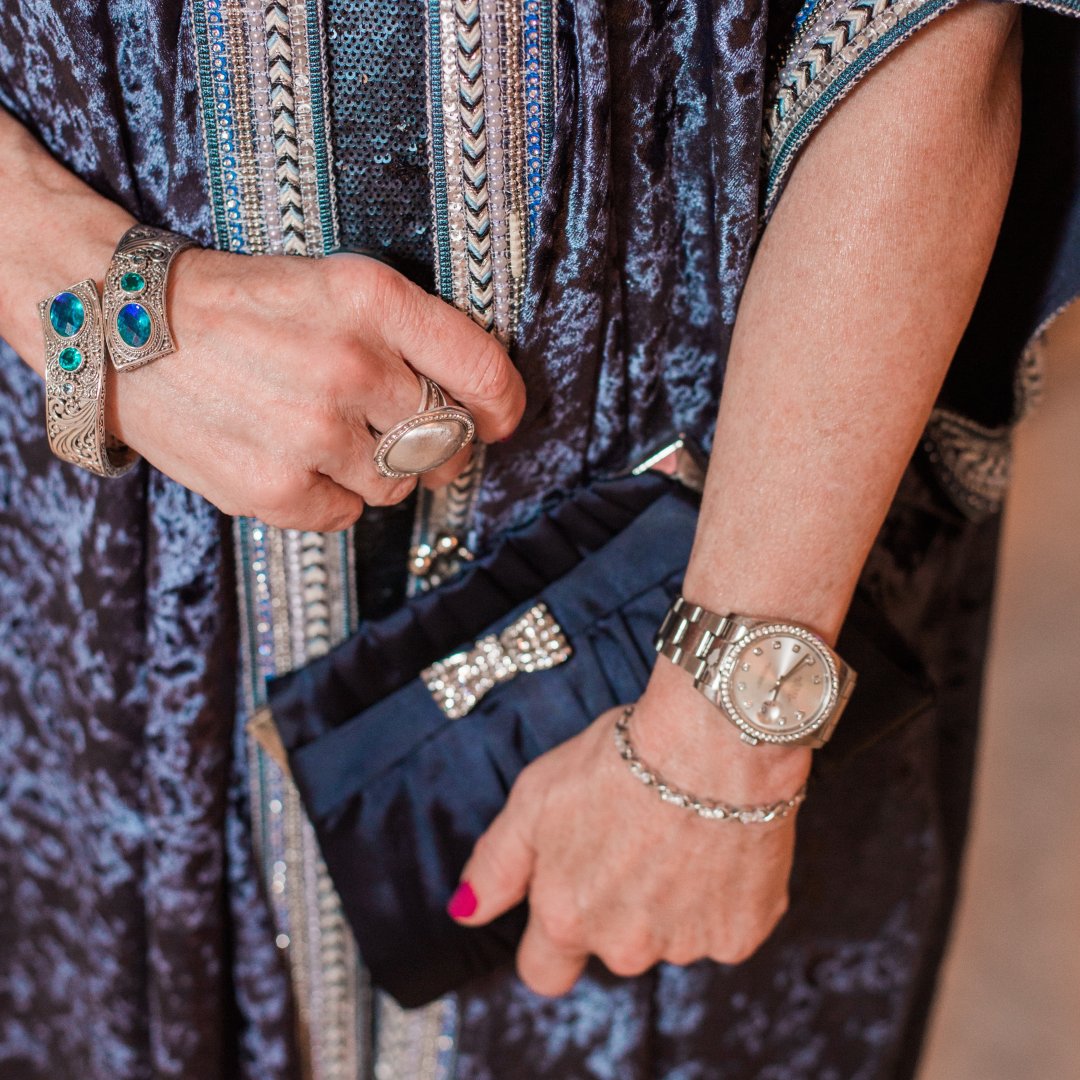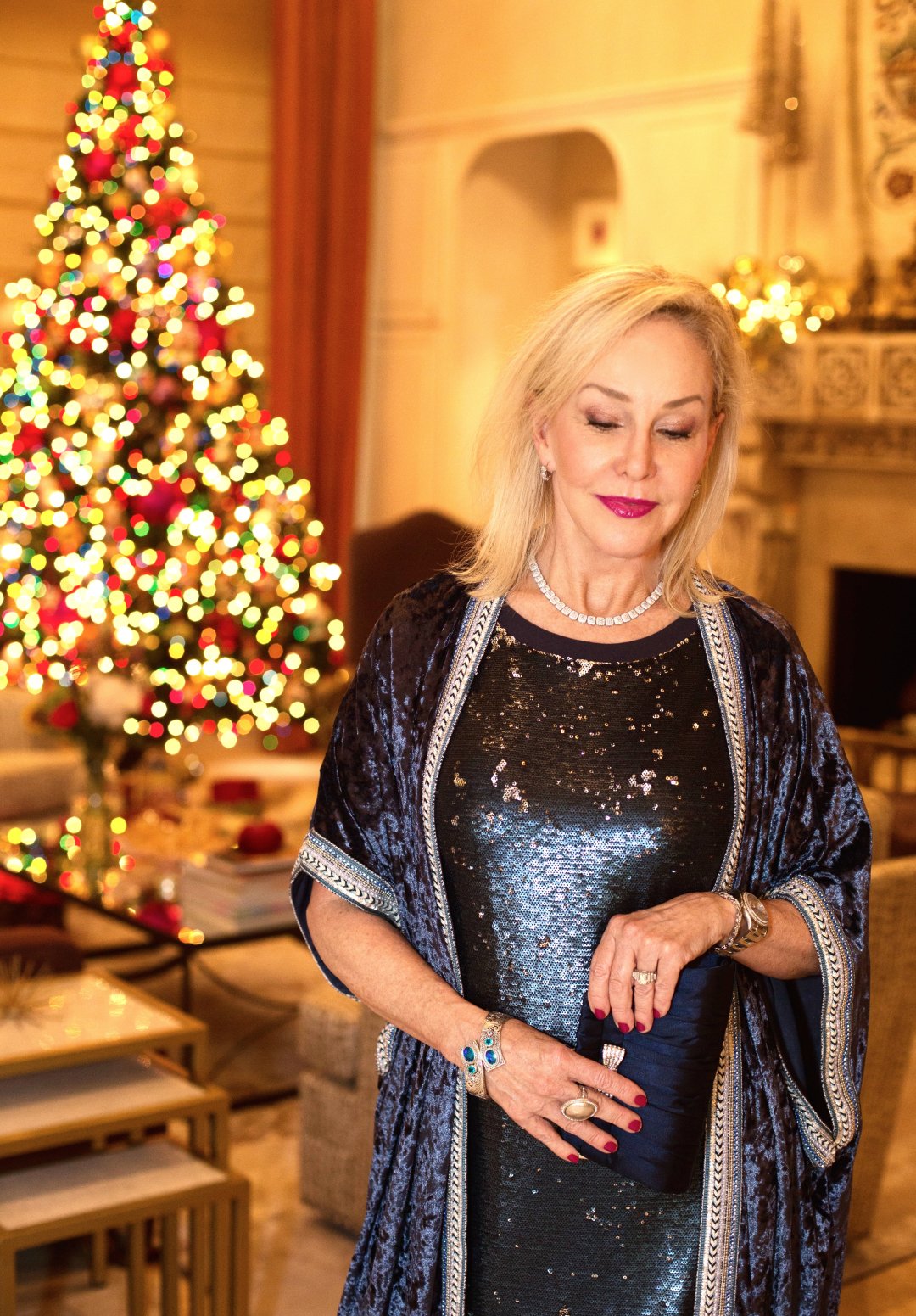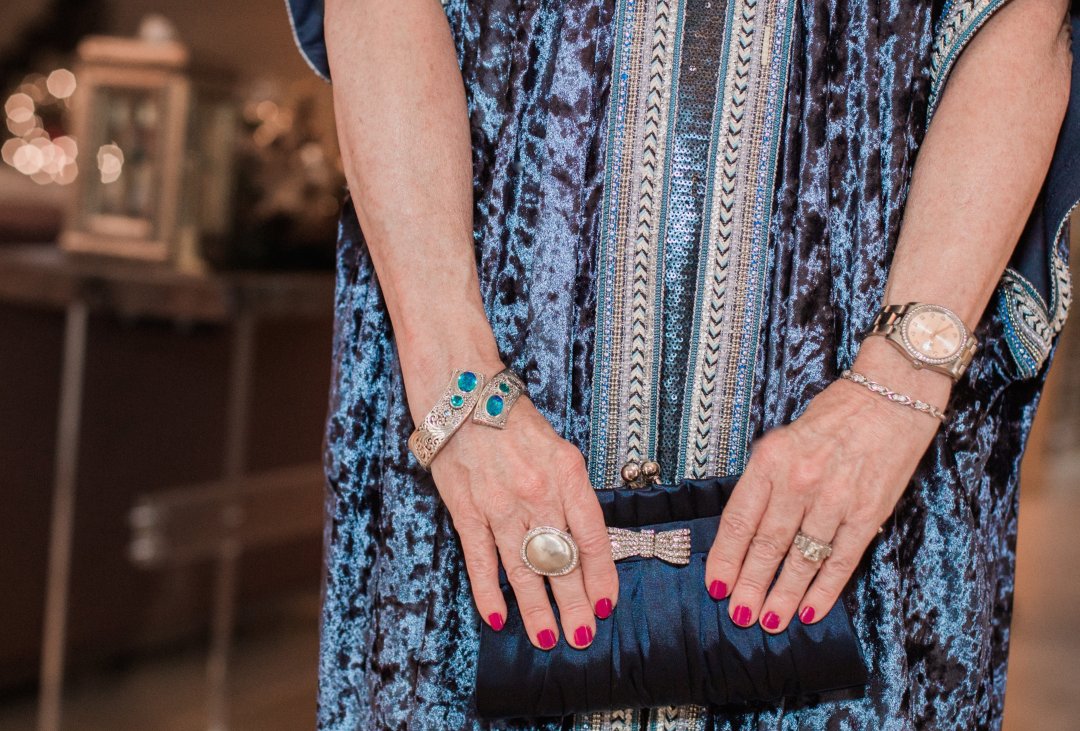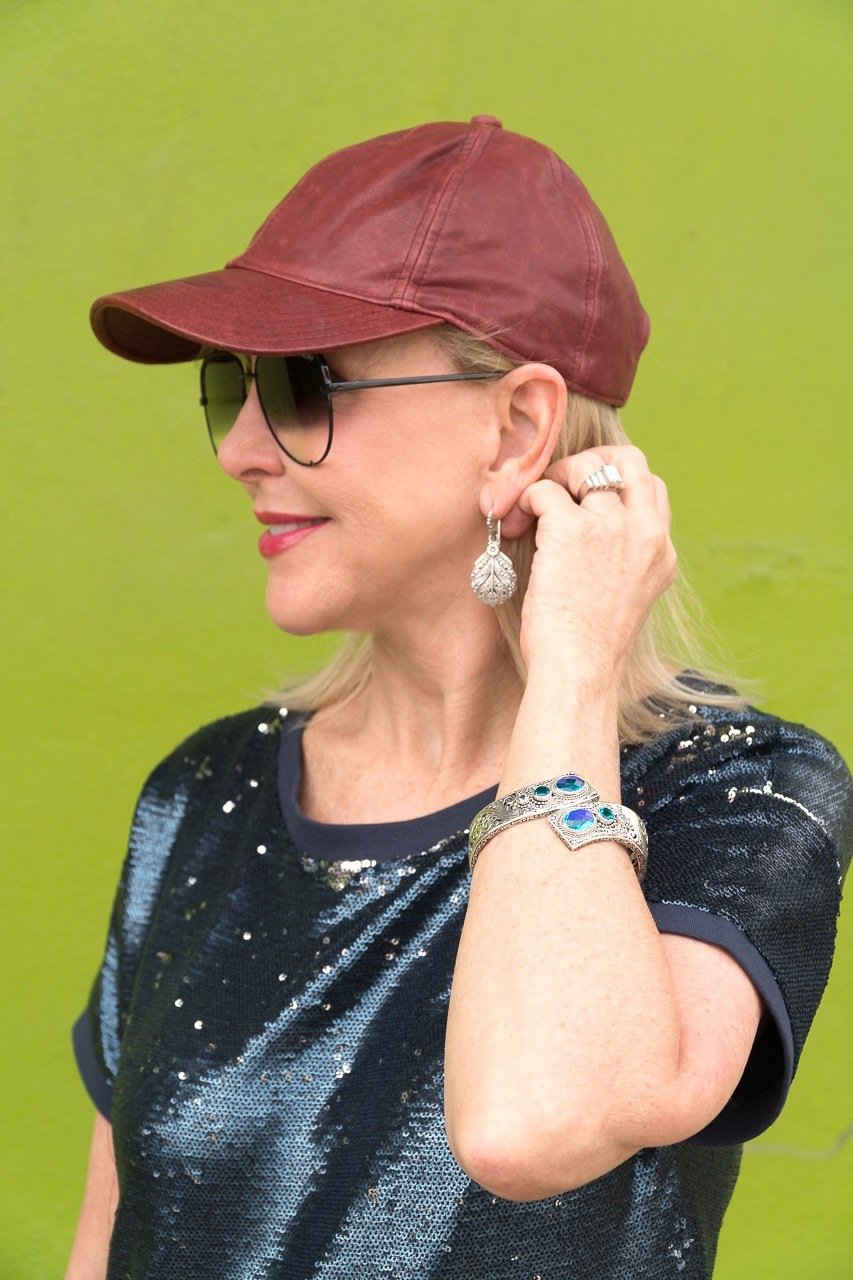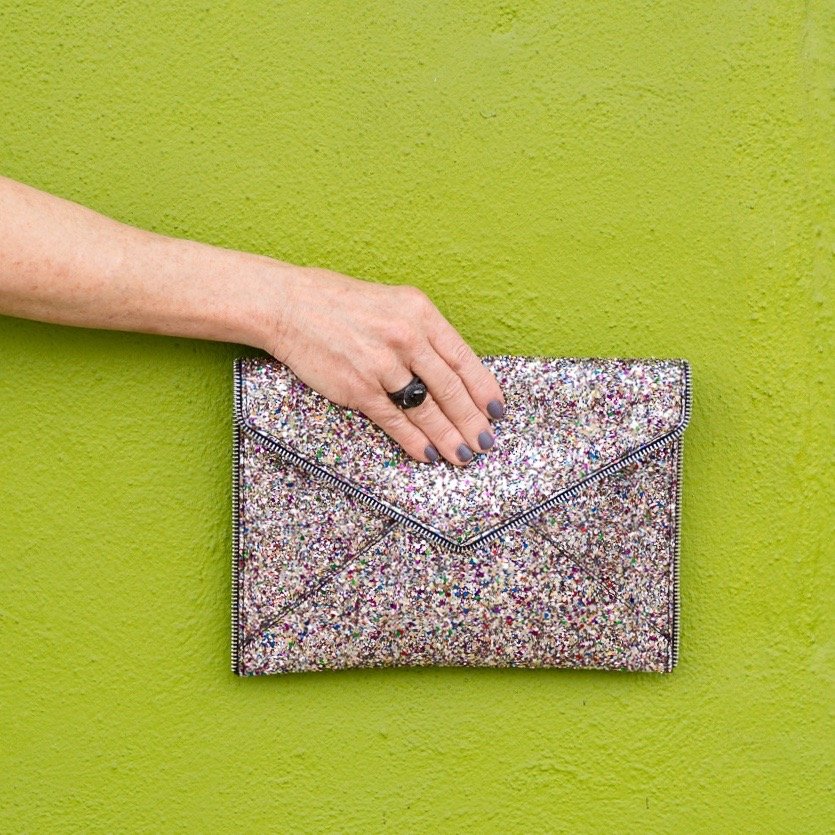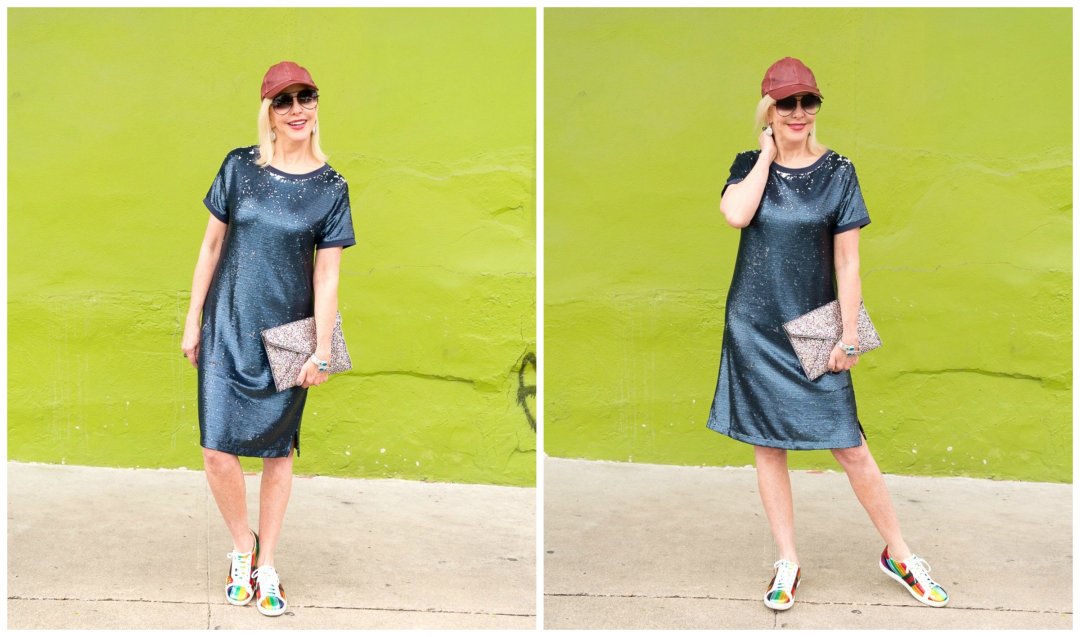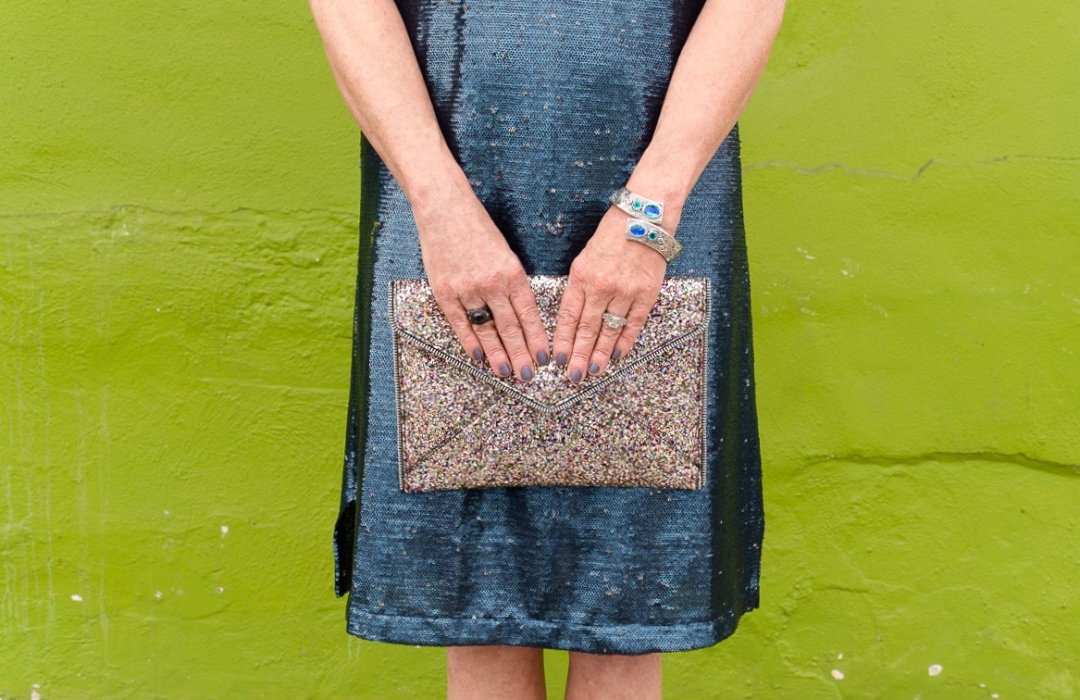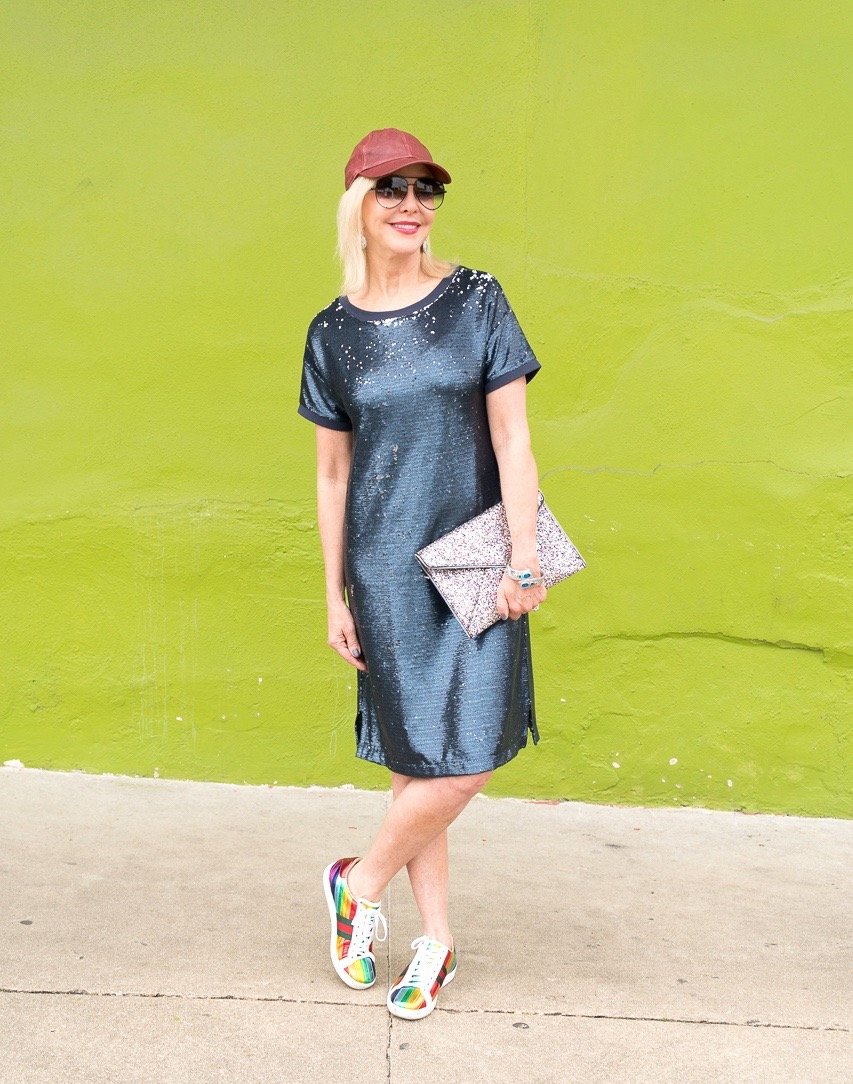 This post was sponsored by JTV. I was paid for this post and received JTV jewelry pieces as compensation.
Shop Dressy Holiday Look
Shop Causal Holiday Look
Affiliate links are not associated JTV
SHESHE'S TIDBITS
We are moving closer and closer to Christmas Day. Do you have everything done? Some of you just might, but the most of you probably don't. I know that I have a lot to do, but I have been working hard to make sure that you guys have all the resources that you could possibly need. Remember that we have lists of items in several categories located in the Holiday Shop on the far right side of the menu bar.
Gala's, weddings, graduations, holidays or just everyday wear…..we have fashion suggestions for you, so stay tuned. Be sure to check out  ShopSheShe  tab at the top in the menu bar. Hover over and choose the category in the drop down. We try to keep it up to date with the latest and greatest for all budgets. Subscribe here and then you won't miss a post. Simply enter your email in the pop up box when you come to this site or at the top of this page in the subscribe box.
WELCOME new readers. We are a fashion/travel/lifestyle blog. We talk about anything and everything, from fashion, travel, health issues to even an occasional recipe. If there is a topic that you are interested in, then let us know. We will do our best to bring that story to you. Have a great great week sweet friends and thank you for following along. Without you, we could not continue on this crazy fun journey!
My blog may contain links to other websites. I am not responsible for the privacy policies of those other websites. When you click on a link, your information may be collected by those websites so I encourage you to read their privacy policies.