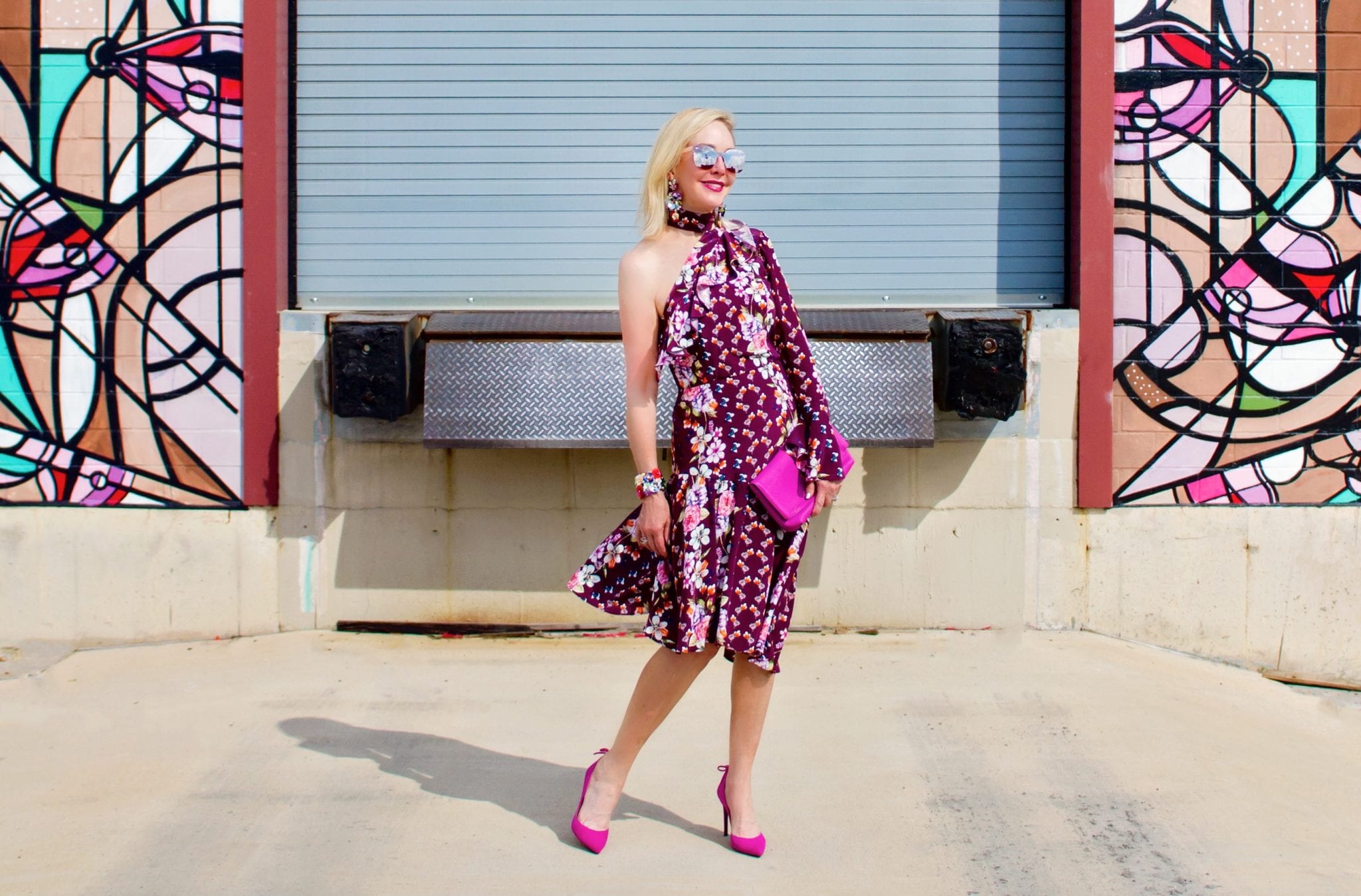 When I grew up we had so many do's and don'ts when it came to fashion. You have heard me rant about this over and over and wearing florals in the winter months is no different. It somehow just doesn't feel right. I have gotten over it somewhat, so you might as well too! I will say that you will stretch your clothing budget because you can now wear florals not only in the spring and summer months, but year round.
How to Wear Florals in Fall/Winter
Chose florals with fall colors, like the dress I am wearing in the photos. (Pums, deep turquoise, navy)
Add a leather jacket
Wear suede pumps, boots, or booties instead of sandals.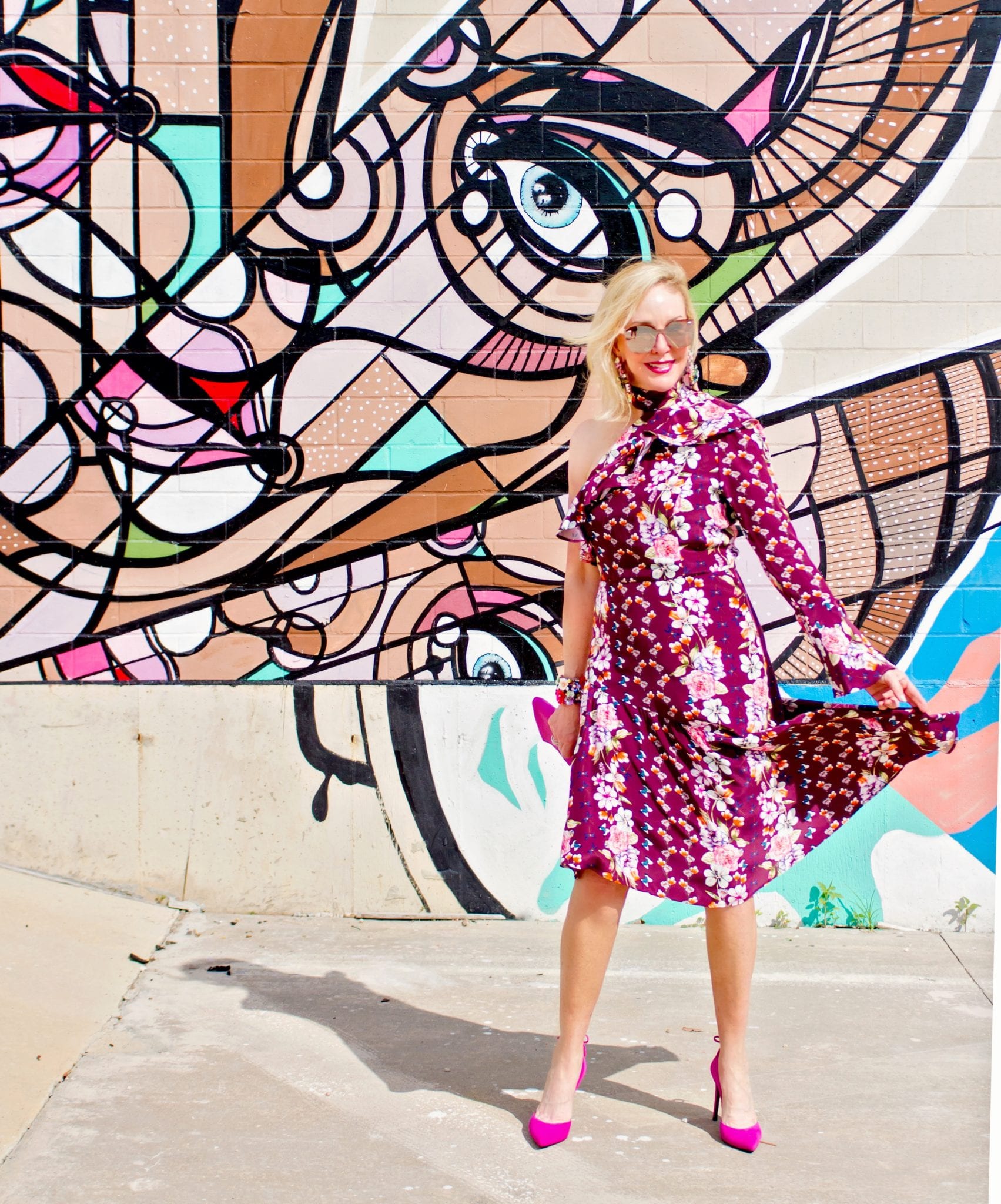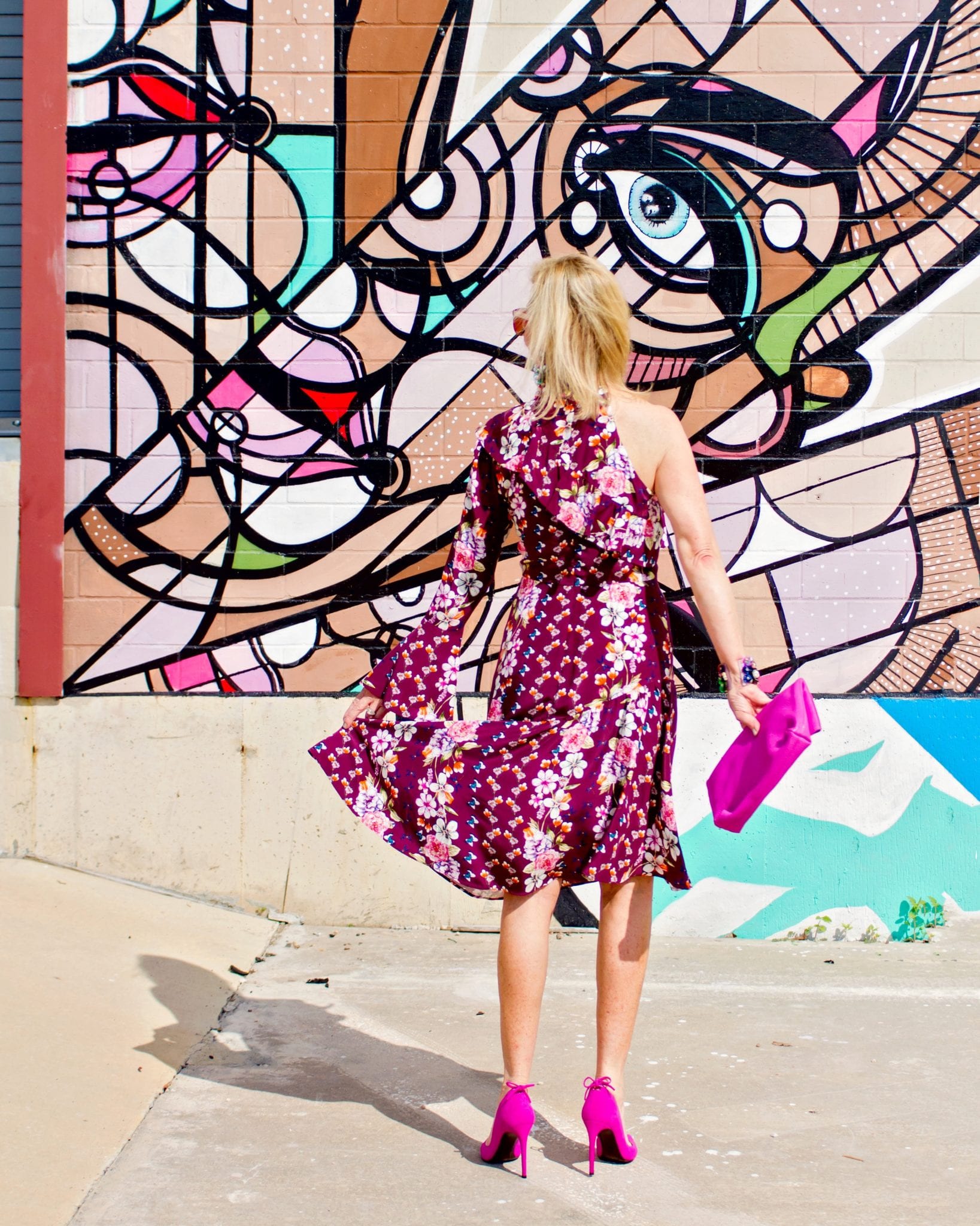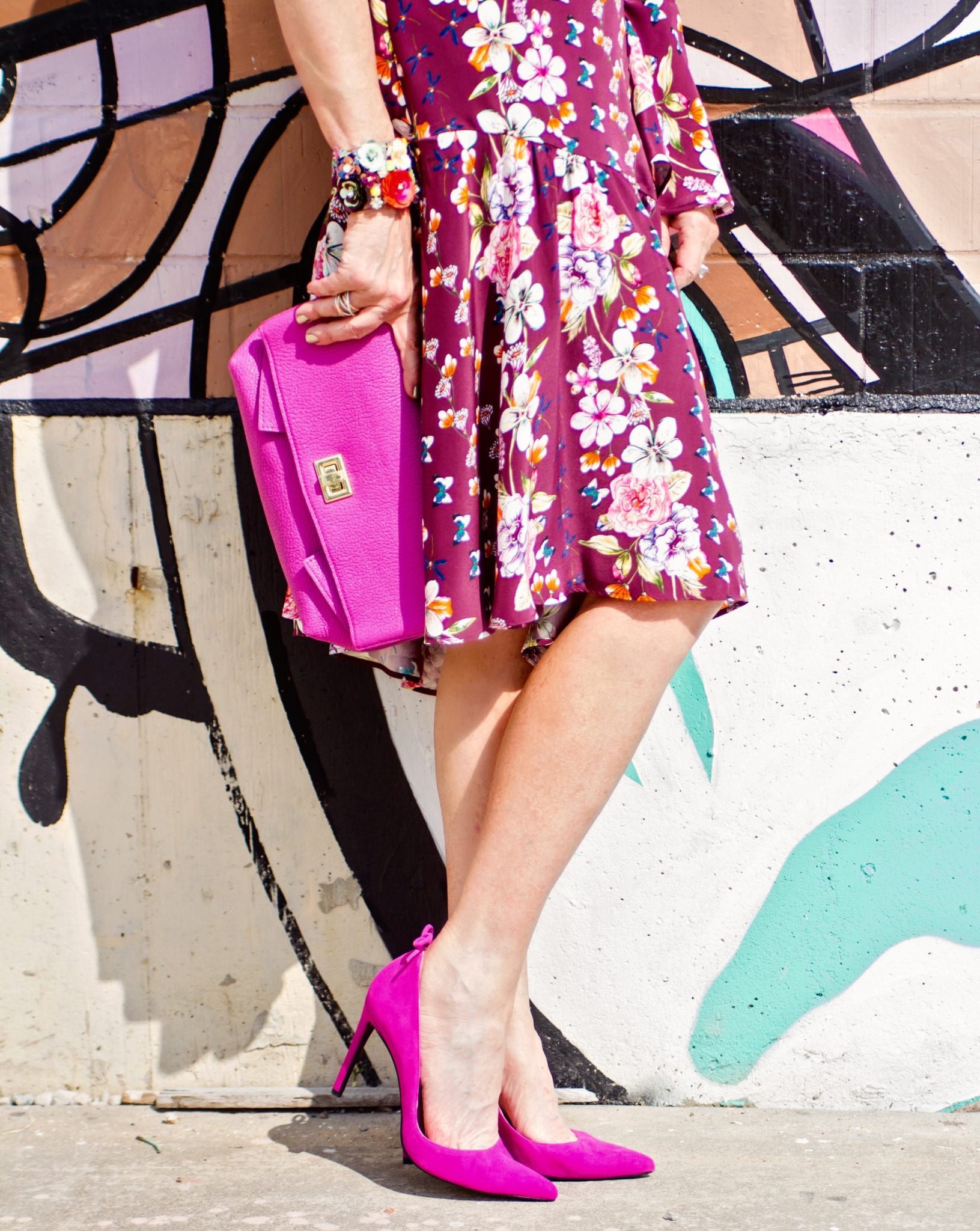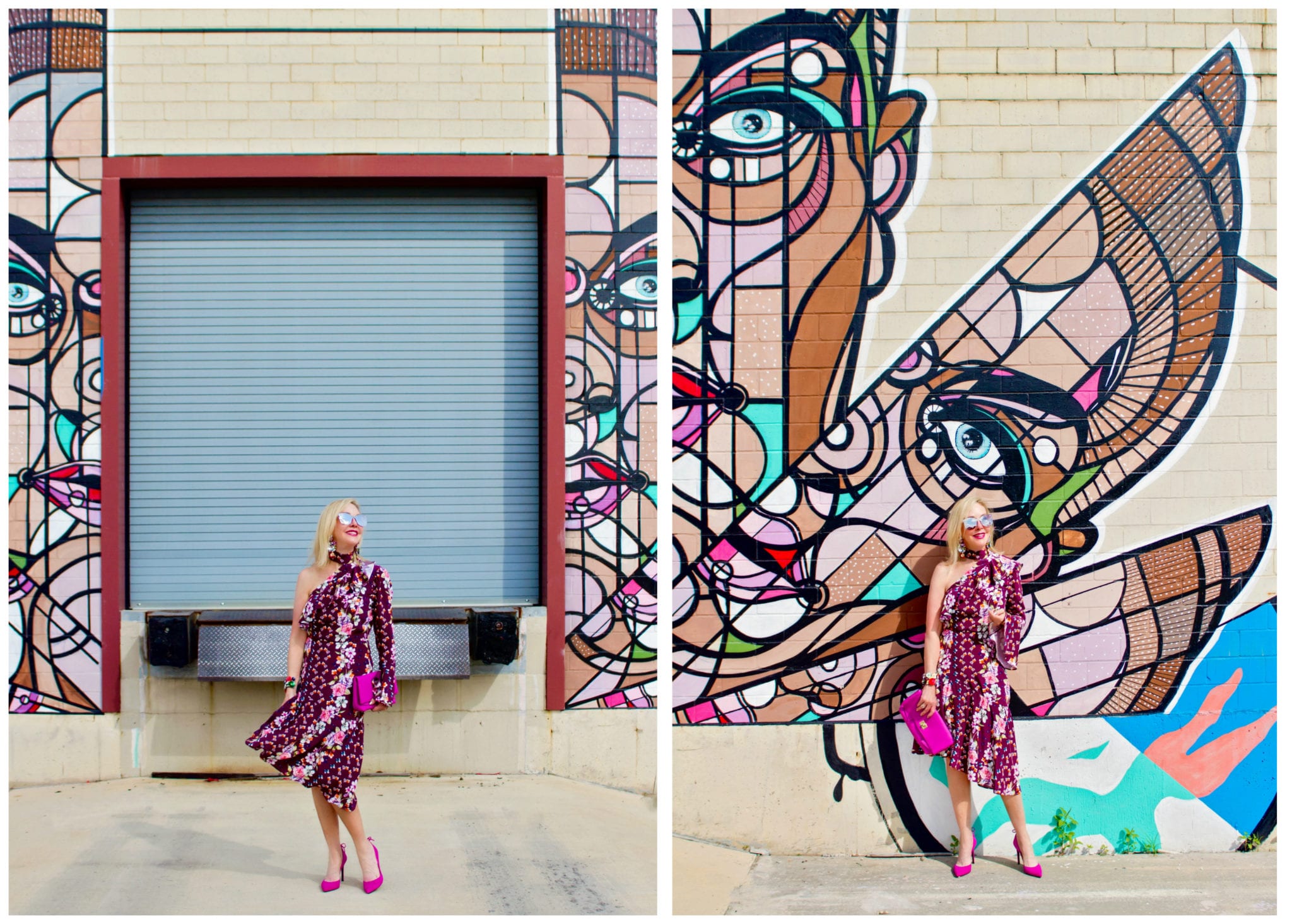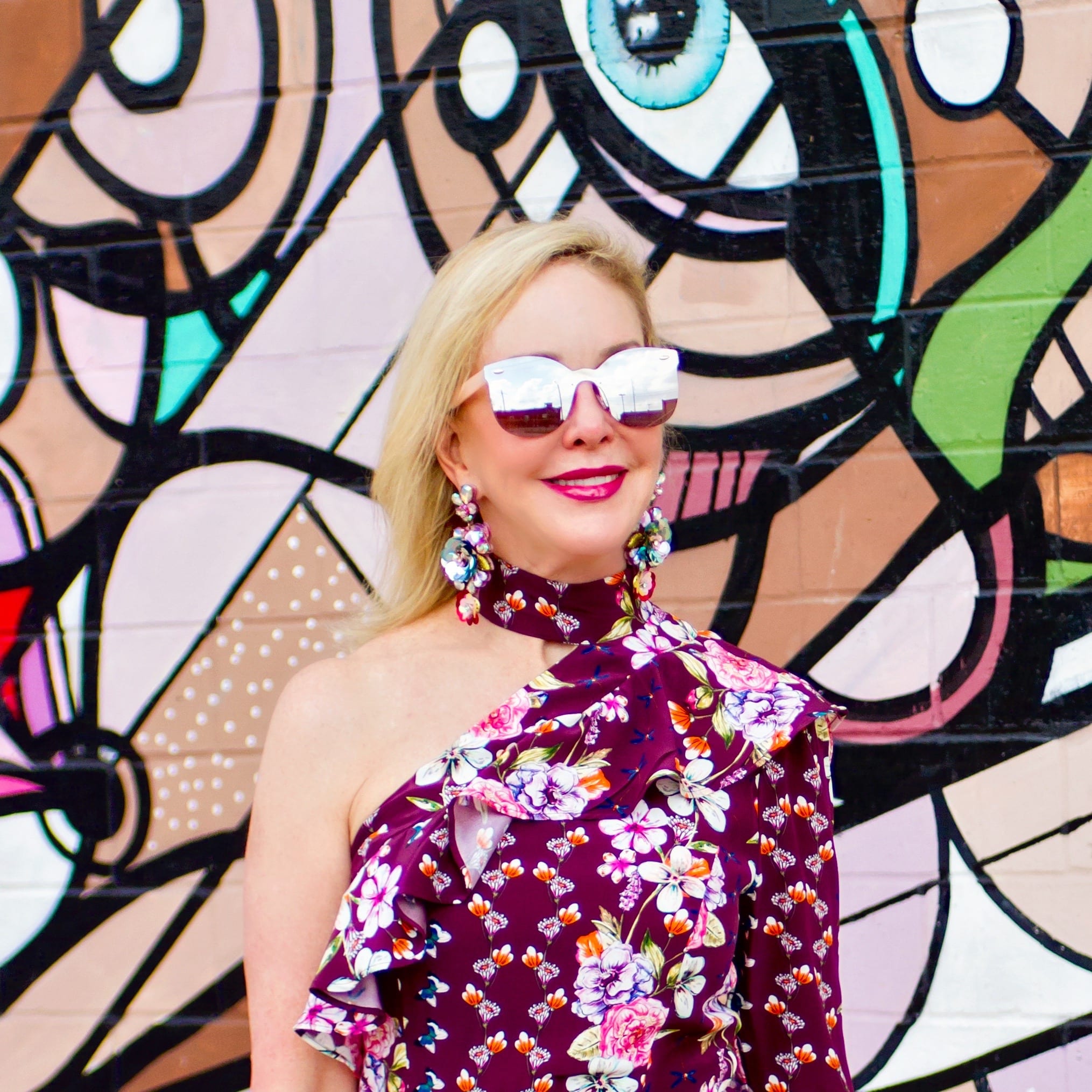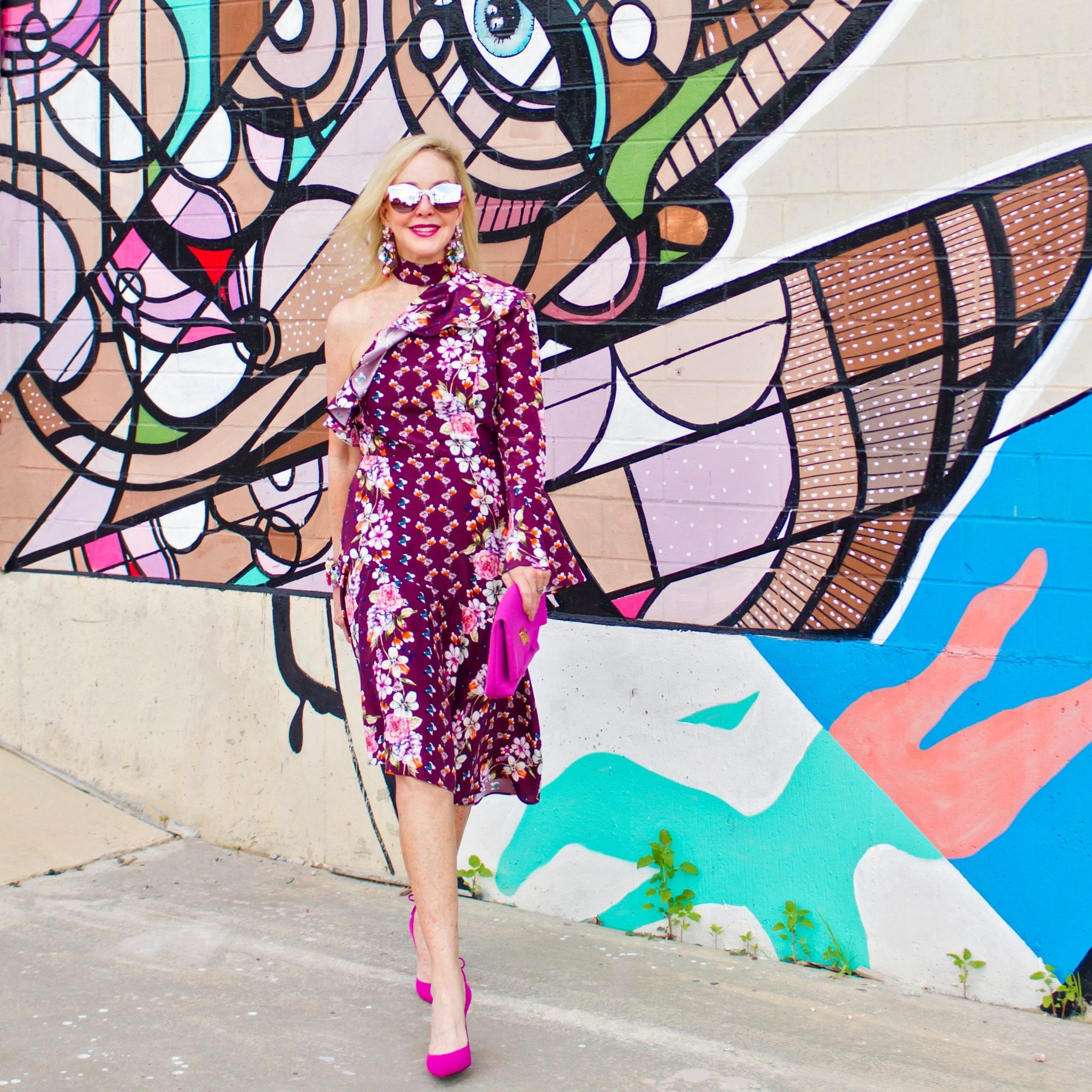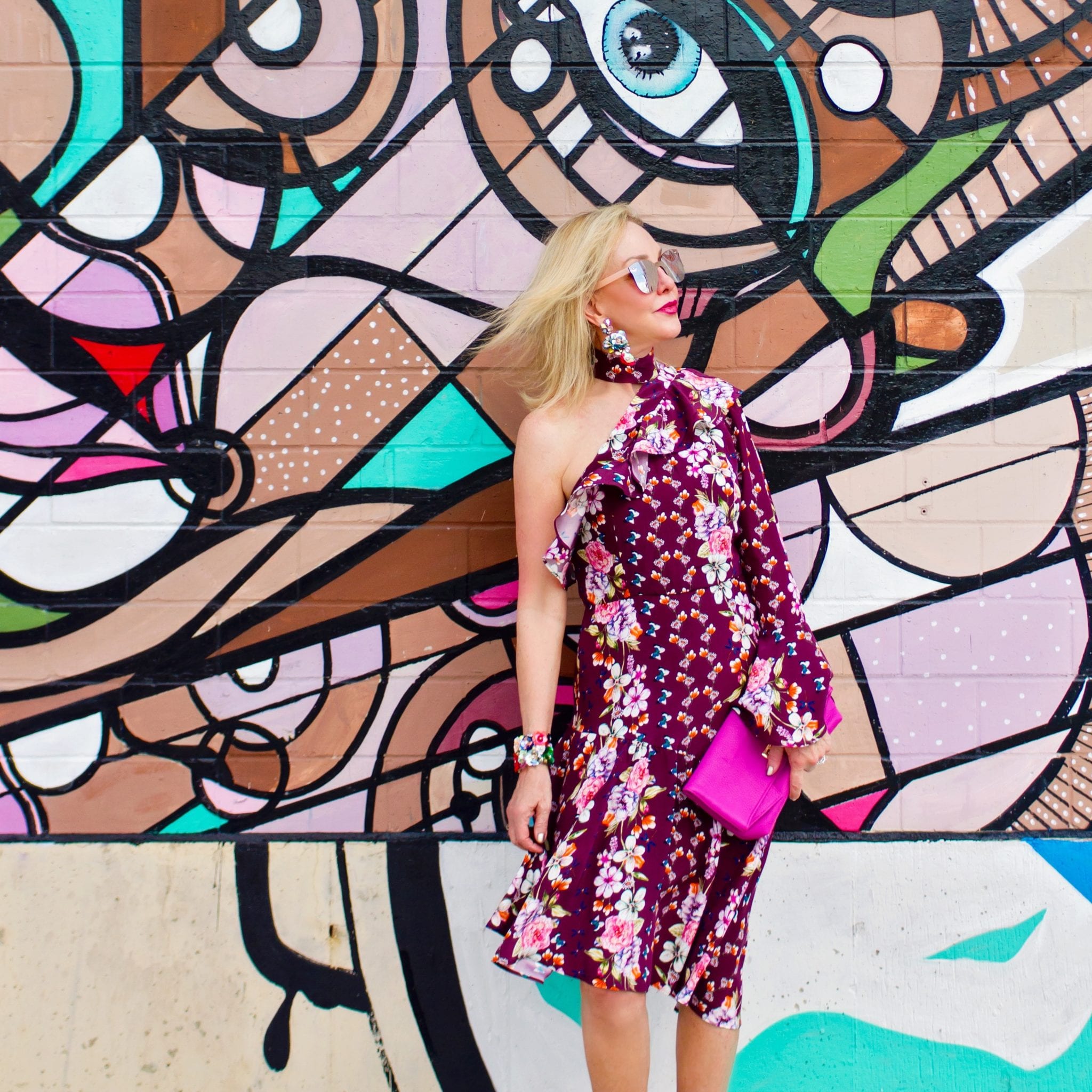 Outfit Details
Our 20 Top Floral Dresses
SHESHE'S TIDBITS
We are moving closer and closer to Christmas Day. Do you have everything done? Some of you just might, but the most of you probably don't. I know that I have a lot to do, but I have been working hard to make sure that you guys have all the resources that you could possibly need. Remember that we have lists of items in several categories located in the Holiday Shop on the far right side of the menu bar located at the top of the page.
Gala's, weddings, graduations, holidays or just everyday wear…..we have fashion suggestions for you, so stay tuned. Be sure to check out  ShopSheShe  tab at the top in the menu bar. Hover over and choose the category in the drop down. We try to keep it up to date with the latest and greatest for all budgets. Subscribe here and then you won't miss a post. Simply enter your email in the pop up box when you come to this site or at the top of this page in the subscribe box.
WELCOME new readers. We are a fashion/travel/lifestyle blog. We talk about anything and everything, from fashion, travel, health issues to even an occasional recipe. If there is a topic that you are interested in, then let us know. We will do our best to bring that story to you. Have a great great week sweet friends and thank you for following along. Without you, we could not continue on this crazy fun journey!