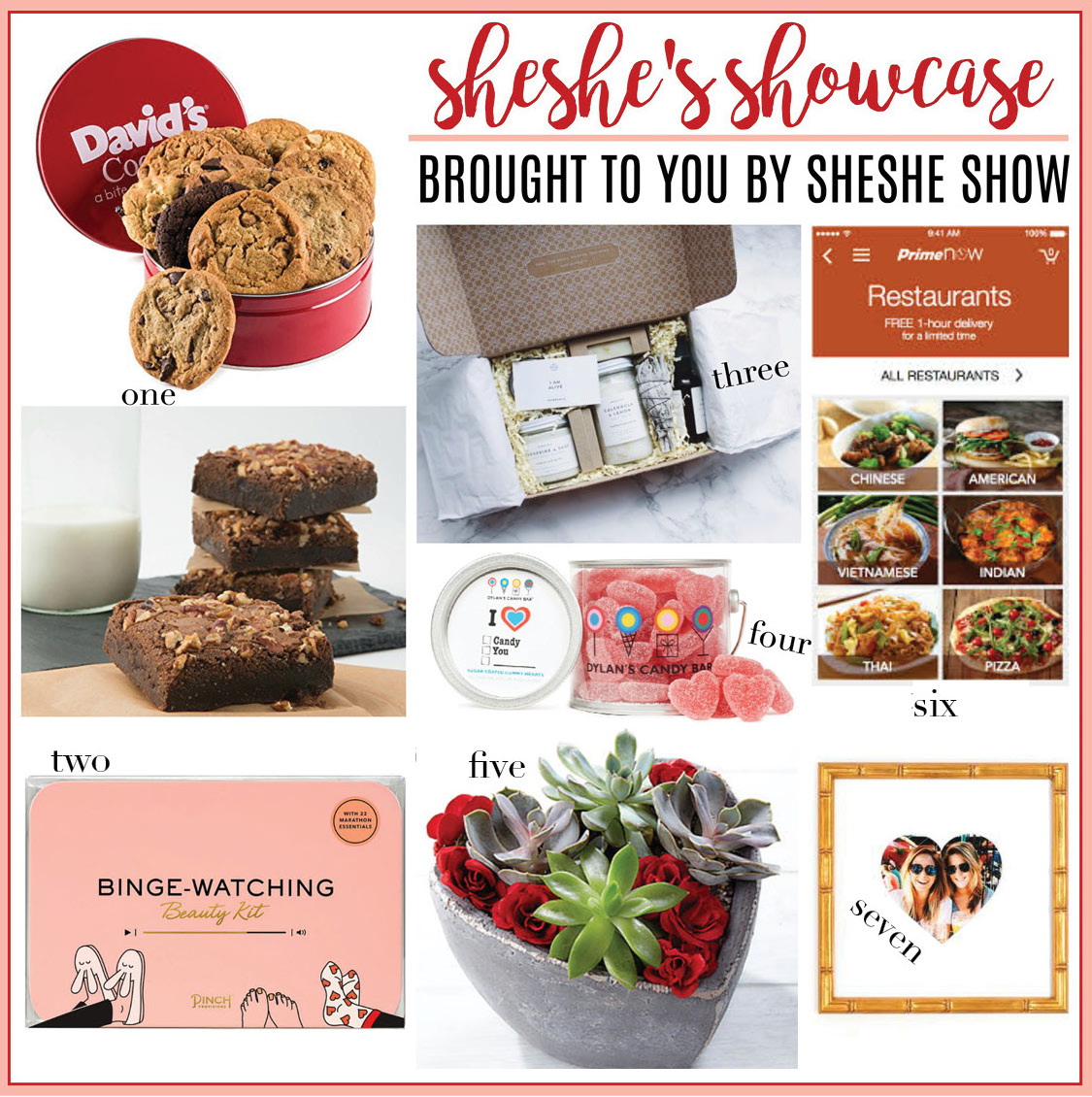 one // two // three // four // five // six // seven
It's no secret that we love Valentine's Day over here. But we know that for some of you, it is sometimes a season of stress trying to figure out just how to spoil your loved ones. So we thought we'd share some of our favorite Valentine's delivery services, in hopes that it will cater especially to you long-distance lovers and college-aged parents alike spoil those further away for the holidays. And for those in close proximity, this will work just too! After all…who doesn't like a special surprise at their doorstep?
1) Baked Goods
Just like the candy idea, cookies or cake are great ways to give a sweet treat without having to actually do the baking. There's plenty of services around (Tiff's Treats, Cookie By Design) but one overlooked option is Amazon. A service called David's Cookies offers both homemade cookies and cake delivery directly from Amazon, ensuring a quick and efficient delivery at very low prices.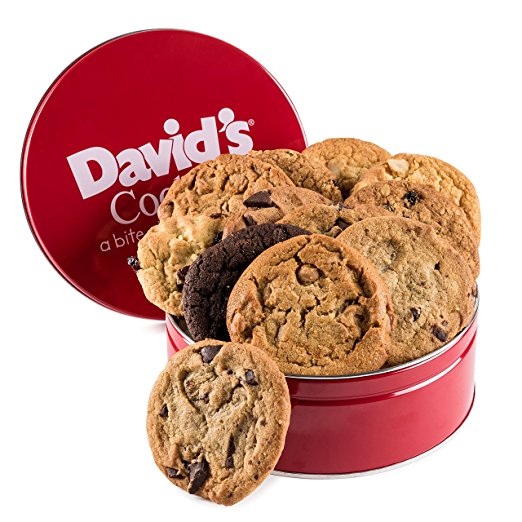 2) Emergency Kits
I know what you're thinking…emergency kits as a gift? But with the deliverable kits from Pinch Provisions– you'll change your mind instantly. An example is pictured above with this "binge watching beauty survival kit" complete with all the Netflix necessities. This is just one example of the kits this service has to offer and just like the other companies listed, Pinch Provisions will take care of the delivery for you.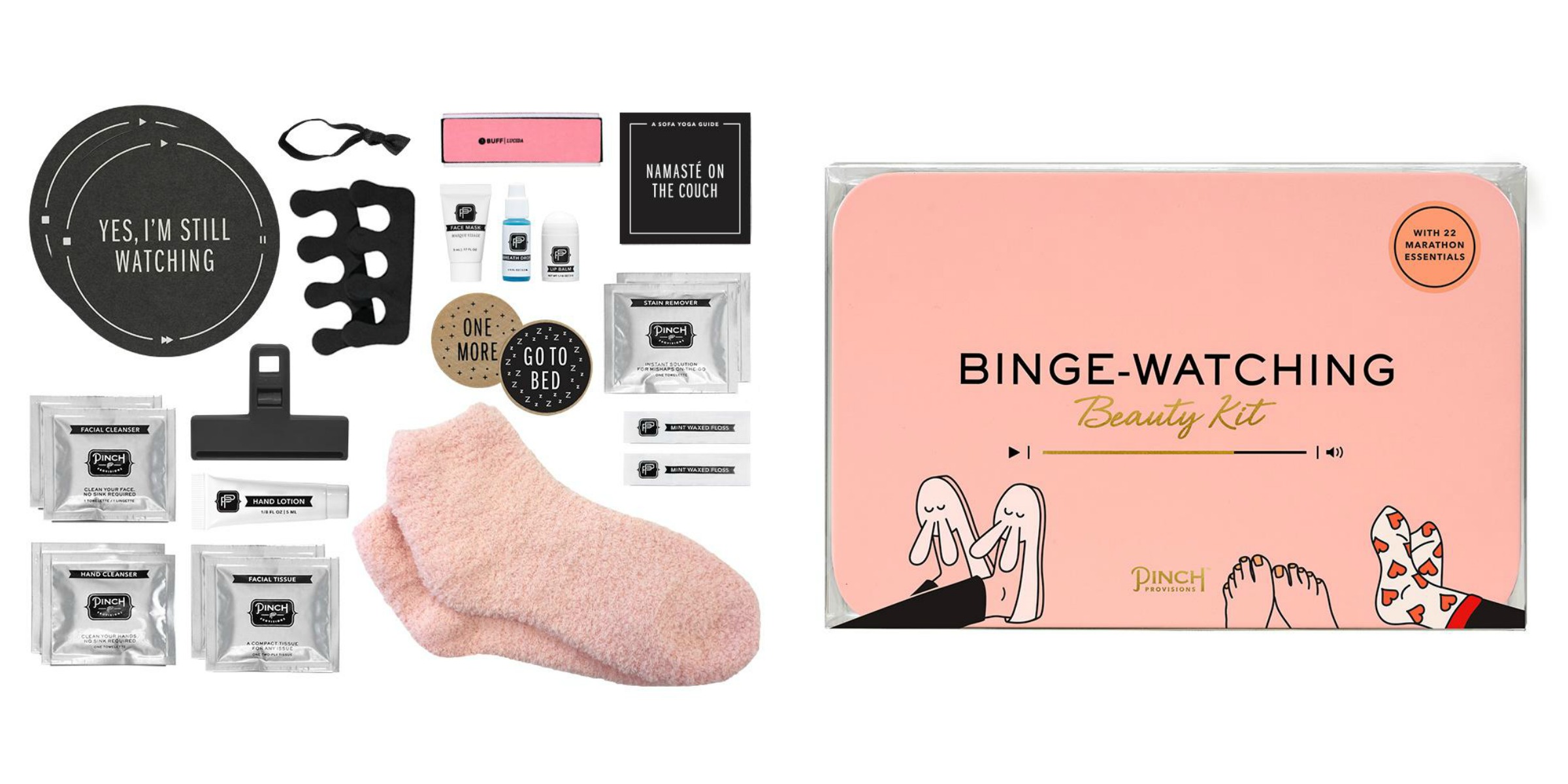 3) Subscription boxes
These seem to be all the rage this year, with different subscription boxes being offered for every type of customer.  The service Cratejoy is one of our favorites because it centralizes a huge selection of subscription box options in one place. All you have to do is pick your lifestyle or interests (or that of your Valentine), and find all the options for subscription box options. Cratejoy will delivery it for you, but warning- most of the options are monthly so you will be buying a gift that keeps on giving!
PS: If you or your Valentine is a tech lover, check out Apollo.  It's a "surprise" box company (similar to the ones featured on Cratejoy) with all kinds of new gadgets and devices.
4) Candy
If there's ever a time to indulge in your sweet tooth, it's Valentine's Day. Dylan's Candy Bar has a variety of adorable Valentine's candy packages including gummies, jellybeans and my personal favorite…chocolate. The company also has a "design shoppe" that you can use to personally design a customized package to send to your loved ones. You pick the jar decoration, the candy and everything in between and they take care of the delivery.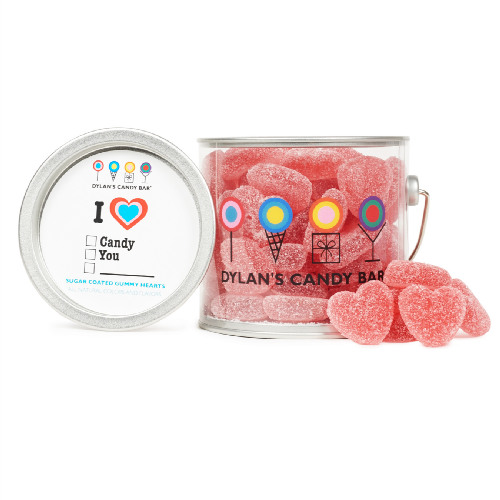 5) Flowers
Flowers are my very favorite gift (besides fine jewelry, Ha) I think most of you probably feel the same way. FTD can deliver flowers for any occasion. To order, simply go to www.FTD.com and browse dozens of flower arrangements that are perfect for any special occasion.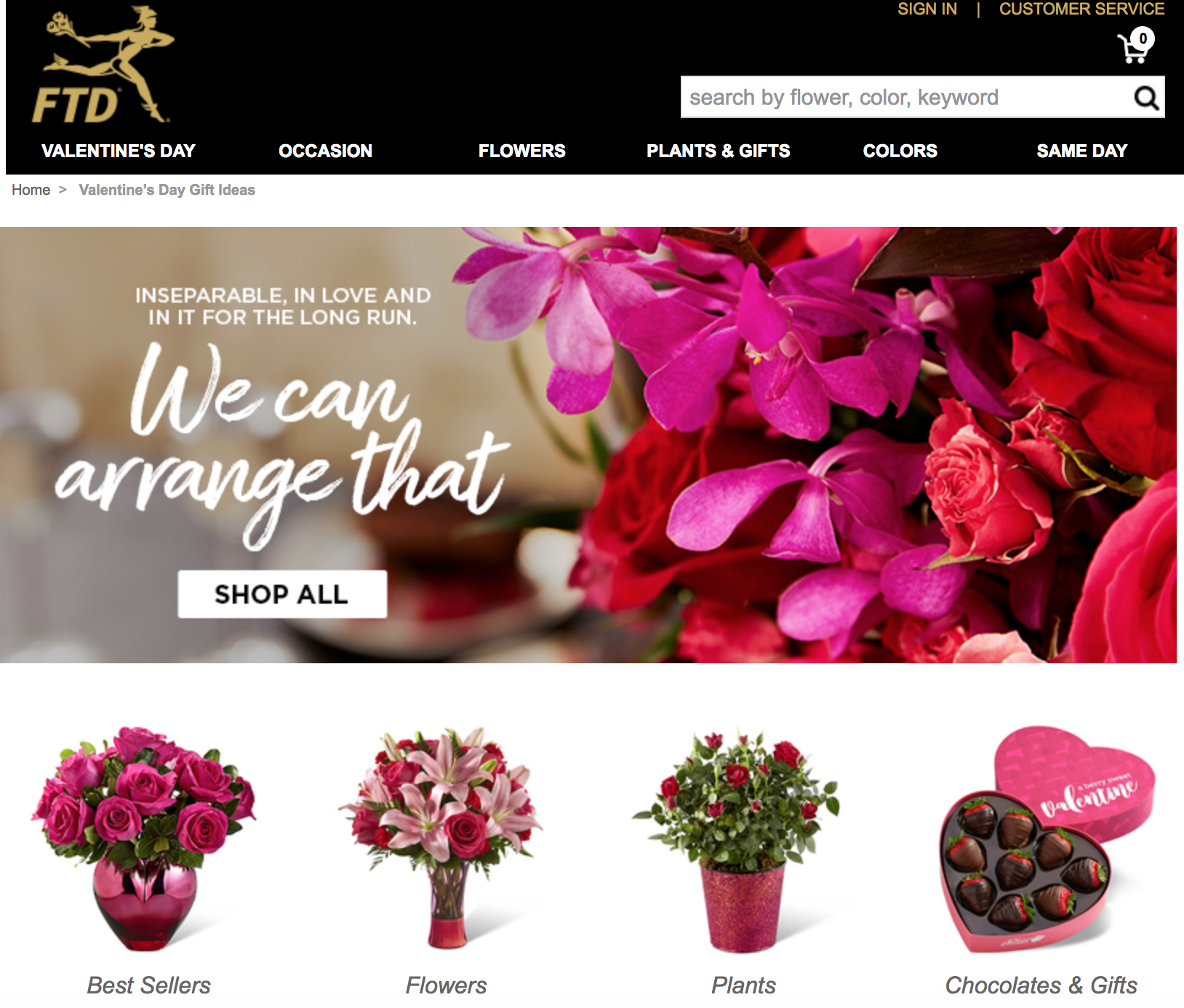 6) Restaurant Delivery
Can't make a dinner date with your Valentine? Use Amazon's restaurant delivery service to send your loved one their favorite dinner from afar. All you have to do is log in and set a delivery time, choosing from a huge selection of local restaurants besides just the pizza place next door.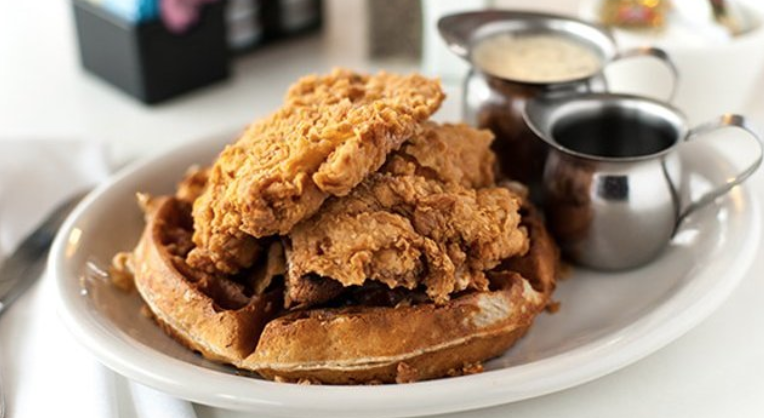 7) Frames
Who doesn't love a mushy-gushy framed photo to celebrate the holiday of love? Framebridge is offering what they call "heartstagrams," a Valentine's-themed framed photo for just under 40 dollars. The service will also deliver the gift for you, so all you have to do is upload your favorite photo and wait for the thank you phone call. 🙂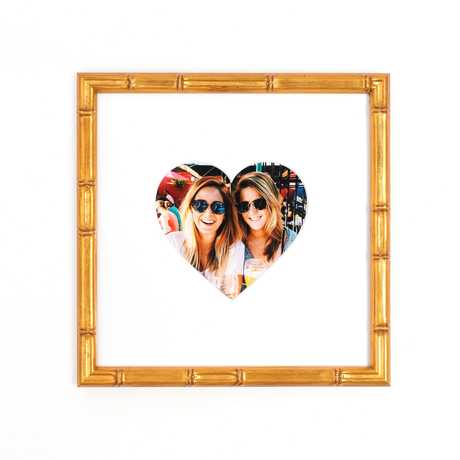 Isn't it amazing how businesses are really catering to making life easier for all of us? We hope you have discovered some great new resources to try out!
Did you see Saturday's DIY project we posted? Sure hope you enjoyed something a little different. We have more DIY's from Ellen planned for our Weekend Wanderings, as well as more beauty blogs & videos on skin care and anti-aging with new beauty brands. We also have a makeup line designed especially for mature skin, so be sure to subscribe so you don't miss any of this.
Valentines Day is on our heels, so have you started thinking about everything LOVE? We have published 2 collages full of great Valentines inspiration. Click here and here to check out our picks.
Do you have a vacation planned anytime soon? We have curated a RESORT category located in the menu bar at the top of the page. We have linked so many great items that you might need for your upcoming trip and adding new things in daily. No trip, then maybe just a head start of spring summer shopping.
Gala's, weddings, graduations, holidays or just everyday wear…..we have fashion suggestions for you, so stay tuned. Be sure to check out  ShopSheShe  tab at the top in the menu bar. Hover over and choose the category in the drop down. We try to keep it up to date with the latest and greatest for all budgets. Subscribe here and then you won't miss a post or simply enter your email in the pop up box when you come to this site or at the top of this page in the subscribe box.
WELCOME new readers. We are a fashion/travel/lifestyle blog. We talk about anything and everything from fashion, beauty, travel, health issues to even an occasional recipe or DIY. If there is a topic that you are interested in, then let us know. We will do our best to bring that story to you. Have a great great week sweet friends and thank you for following along. Without you, we could not continue on this crazy fun journey!