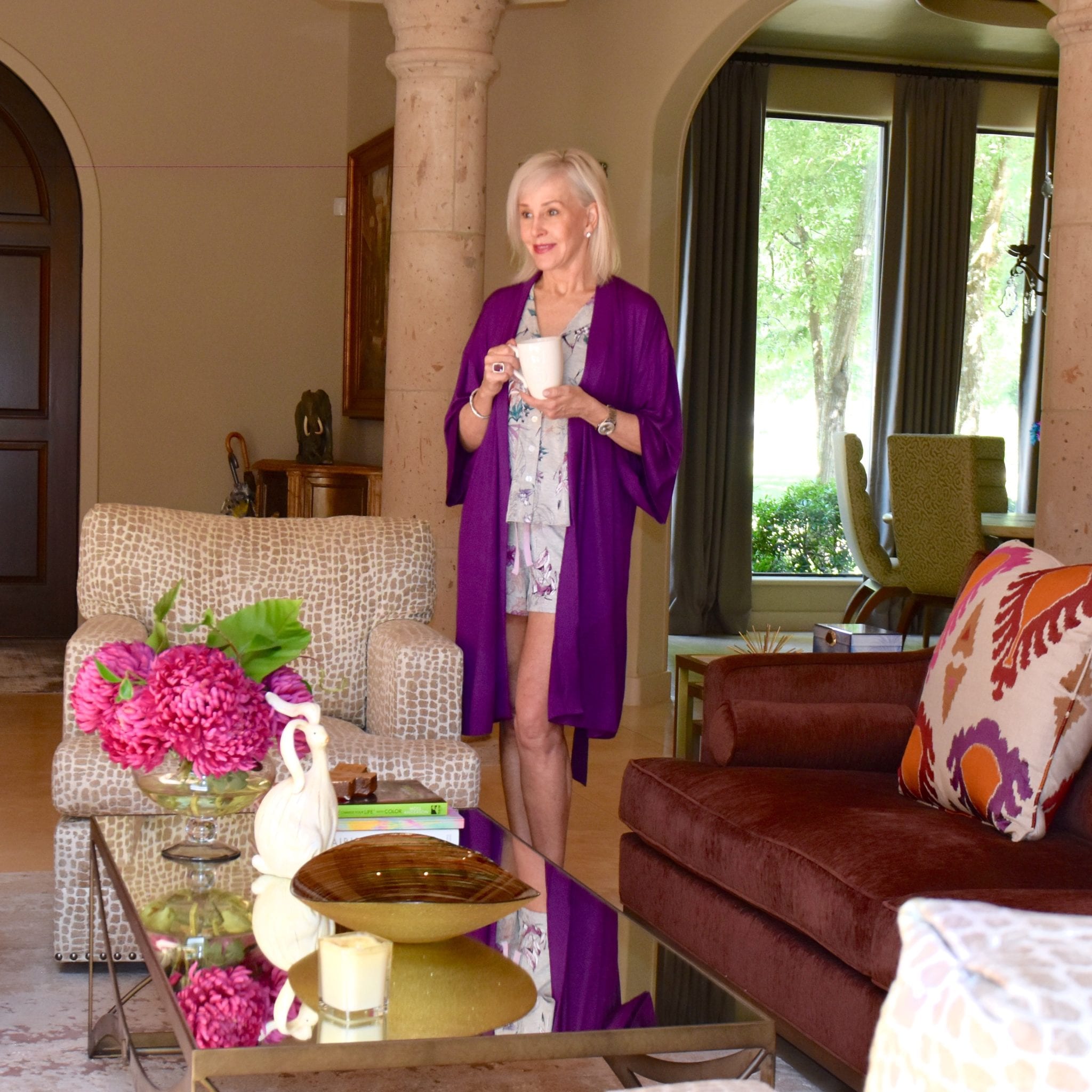 This Mother's Day will be the first time in my 63 years that I will not be looking for that special card and gift for my dear sweet wonderful mom. As most of you know my mother passed away last August, so this post has many emotions tied to it so bear with me if I go off on a tangent. Life goes on and I will forever cherish my memories through the years. I do want to wish you all a Happy Mother's Day this year so I curated a variety of things for you in a gift guide. Most of your moms would love to have any of these.
There are so many things that we can buy for our mother's, but I have always preferred to shop more personal items for Mother's Day. I especially love anything in the leisurewear department and nobody does this better than Soma Intimates. Since I have gone through menopause, I prefer to sleep in a short gown or a shorts set like the ones I am wearing in the photos. This year the kimonos are taking the front center stage in spring trends. They can be used as a robe or as a topper over your jeans, shorts or even a shift style dress.
Most ladies won't spend a lot on themselves, so why not give your mom this hair dryer. It is very pricey, but worth every dime. It drys fast and has features that protect the hair from heat damage. Norman and I shared one for a while and then decided to get another one so we could each have our own. There are also some amazing beauty products and at home spa treatments that would be a special gift. Of course, there are all-time favorites like a great handbag, fragrant candles, perfume and not to forget flowers.
I hope you like our picks. I would love to know what items you think that your mom would like to receive for Mother's Day this year! To shop our suggestions, just click on the numbers below the collage that correlates with the numbers on the item.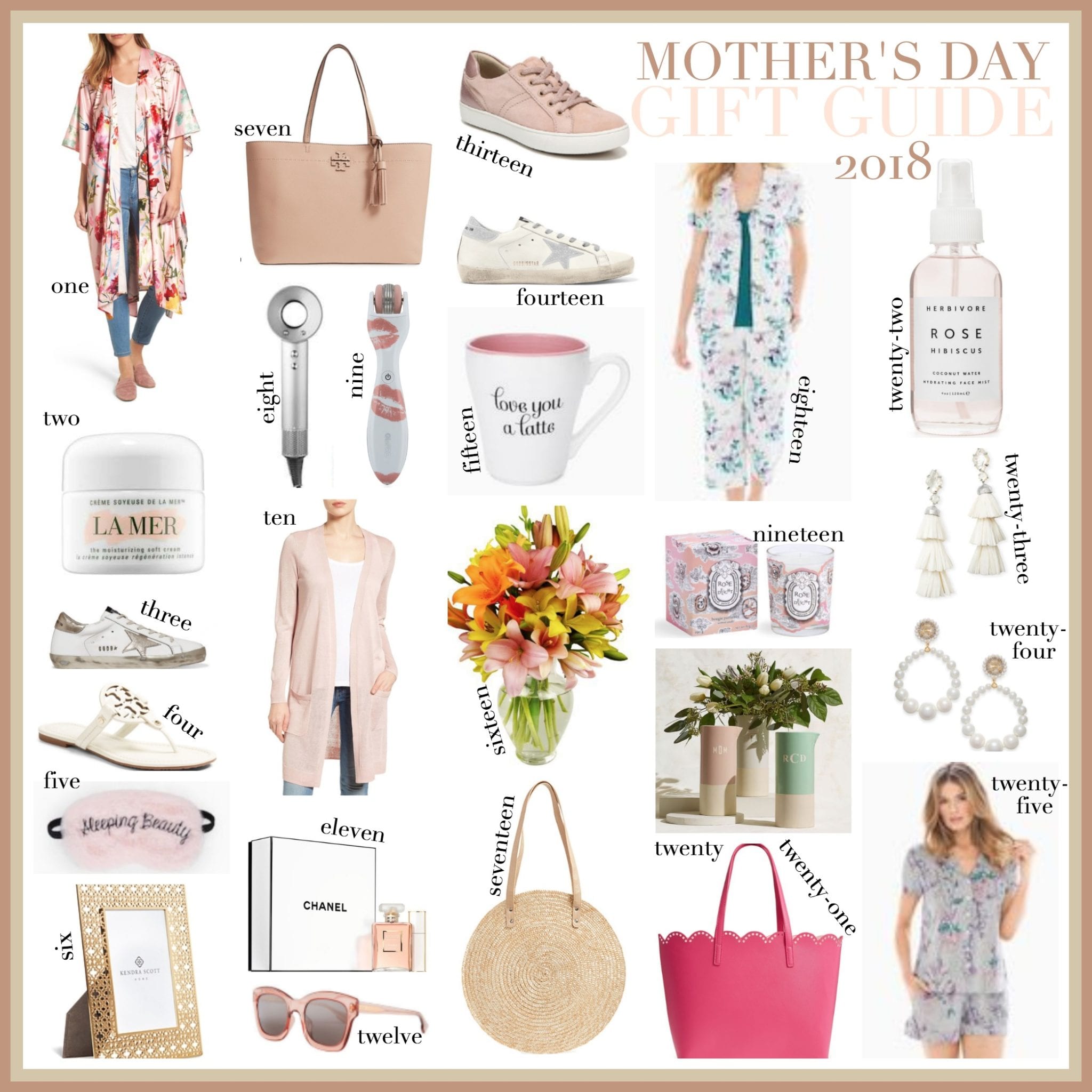 one // two // three // four // five // six // seven // eight // nine // ten // eleven // twelve // thirteen // fourteen // fifteen // sixteen // seventeen // eighteen // nineteen // twenty // twenty-one // twenty-two // twenty-three // twenty-four // twenty-five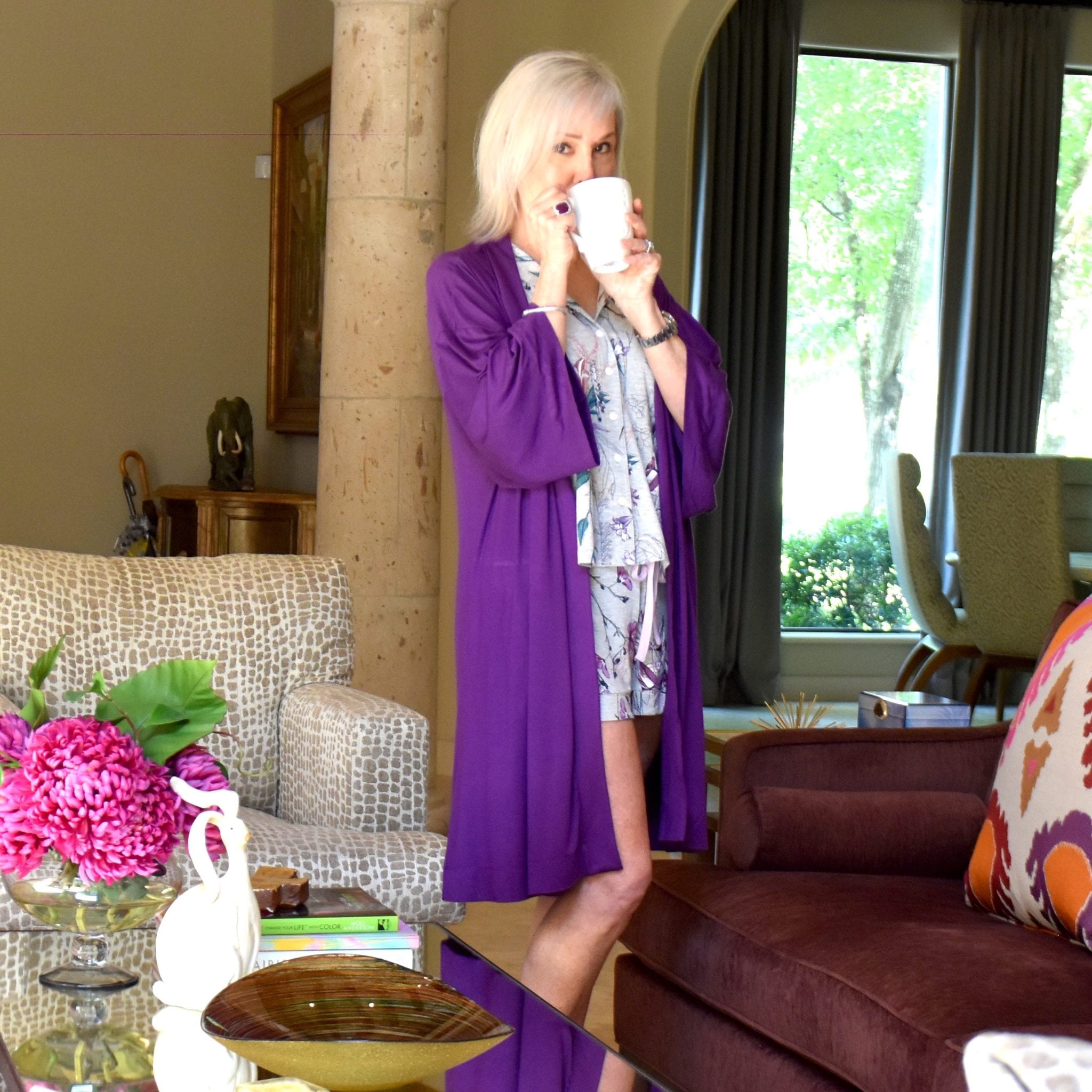 Outfit Details
SHESHE'S TIDBITS
I am gathering up more stuff to ship to our new digs in Sanibel, Fla. We have 2 cars we are sending down this week. The house was furnished with beautiful Florida style furnishings, but I need to work on the kitchen stuff, linens, pantry, accessories, and artwork. It is always so fun to decorate a new project. I still have 2 other projects that I have not posted yet. Lot's of HOME  to come!!
I am feeling better this week than I have felt in a long time. I have decided to make a few changes and so far they are working. One is to walk every day and the other is to go to bed earlier. I have also had time to catch up on some things, so therefore less stress.  The end result is happy, rested SheShe. Now, if I can continue with this program.
 Gala's, weddings, graduations, holidays or just everyday wear…..we have fashion suggestions for you, so stay tuned. Be sure to check out ShopSheShe tab at the top of the menu bar. Hover over and choose the category in the drop down. We try to keep it up to date with the latest and greatest for all budgets. Subscribe here and then you won't miss a post. Simply enter your email in the pop-up box when you come to this site or at the top of this page in the subscribe box.
WELCOME new readers. We are a fashion/travel/lifestyle blog. We talk about anything and everything, from fashion, travel, health issues to even an occasional recipe. If there is a topic that you are interested in, then let us know. We will do our best to bring that story to you. Have a great week sweet friends and thank you for following along. Without you, we could not continue on this crazy journey!