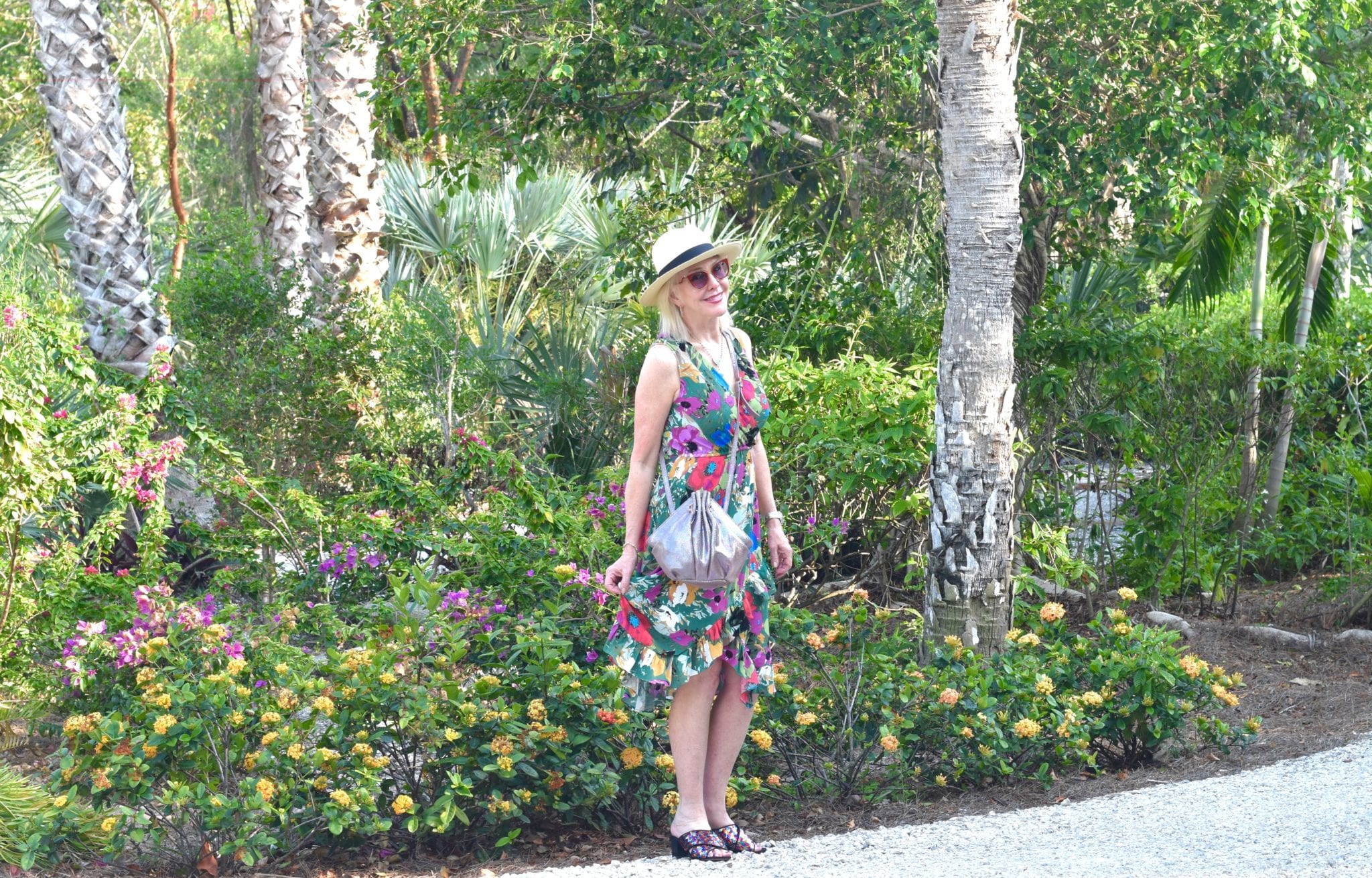 Happy Mother's Day
For the first time in my 63 years of life, I do not have my mother to spend the day with or buy a gift for. Even without her I still feel so blessed that I have all of the wonderful memories Today is all about a tribute to my sweet & beautiful mother and all of you who are moms and your moms whether they are still with you or not.
I have thought about this post for a while now and wondered whether or not if I could actually write it. As hard as it is, I just find the words flowing through my fingertips to the keyboard and on to the screen without a doubt whether I should share my deepest feelings. There will be some of you who know exactly where I am coming from and then there will be some of you that haven't experienced loss of a parent or maybe haven't had the greatest relationships with your mothers.
For me, my mom was the woman who set the example for what I have become today. I give her credit for the good stuff, certainly, not my bad crap did not come from her. She was a very hard worker so I can see how that translated into my life. Myself as well as my 2 younger sisters have always had exceptional work ethics in the workplace as well in our homes. She took us to church so that we would have that Christian foundation that has continued through all of our lives. More than anything though and what I will miss the most is that she was the glue.
On this Mother's Day, I know that I will have some tearful moments, but just know that they are for the joy that I have in my heart knowing that I had the best that my mother could give me. That is all any one of us could ask. If you are a mother, are you giving your children the best that you have? What will your legacy be? Something to think about, right?
Anyway, Happy Mother's Day. You are special!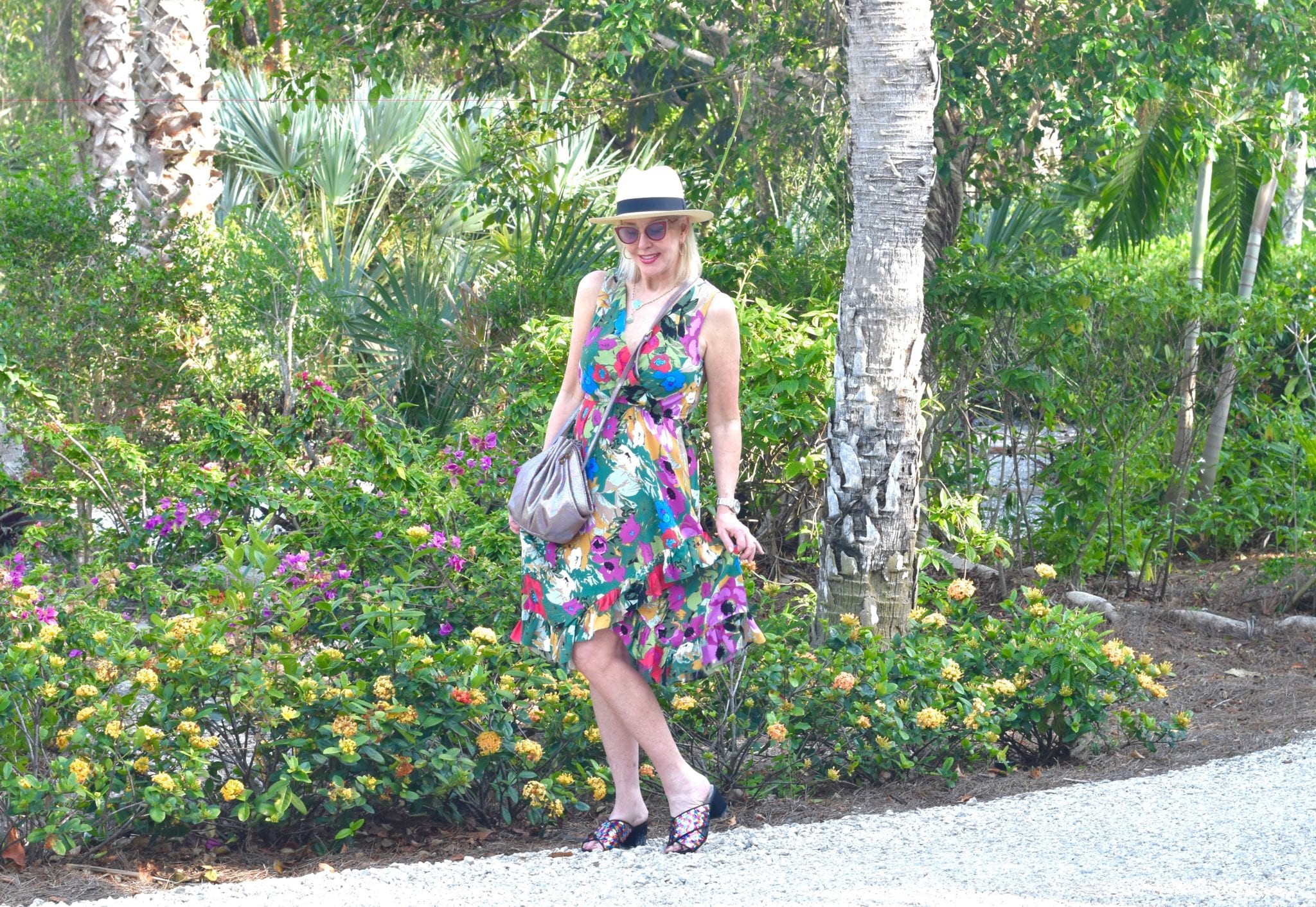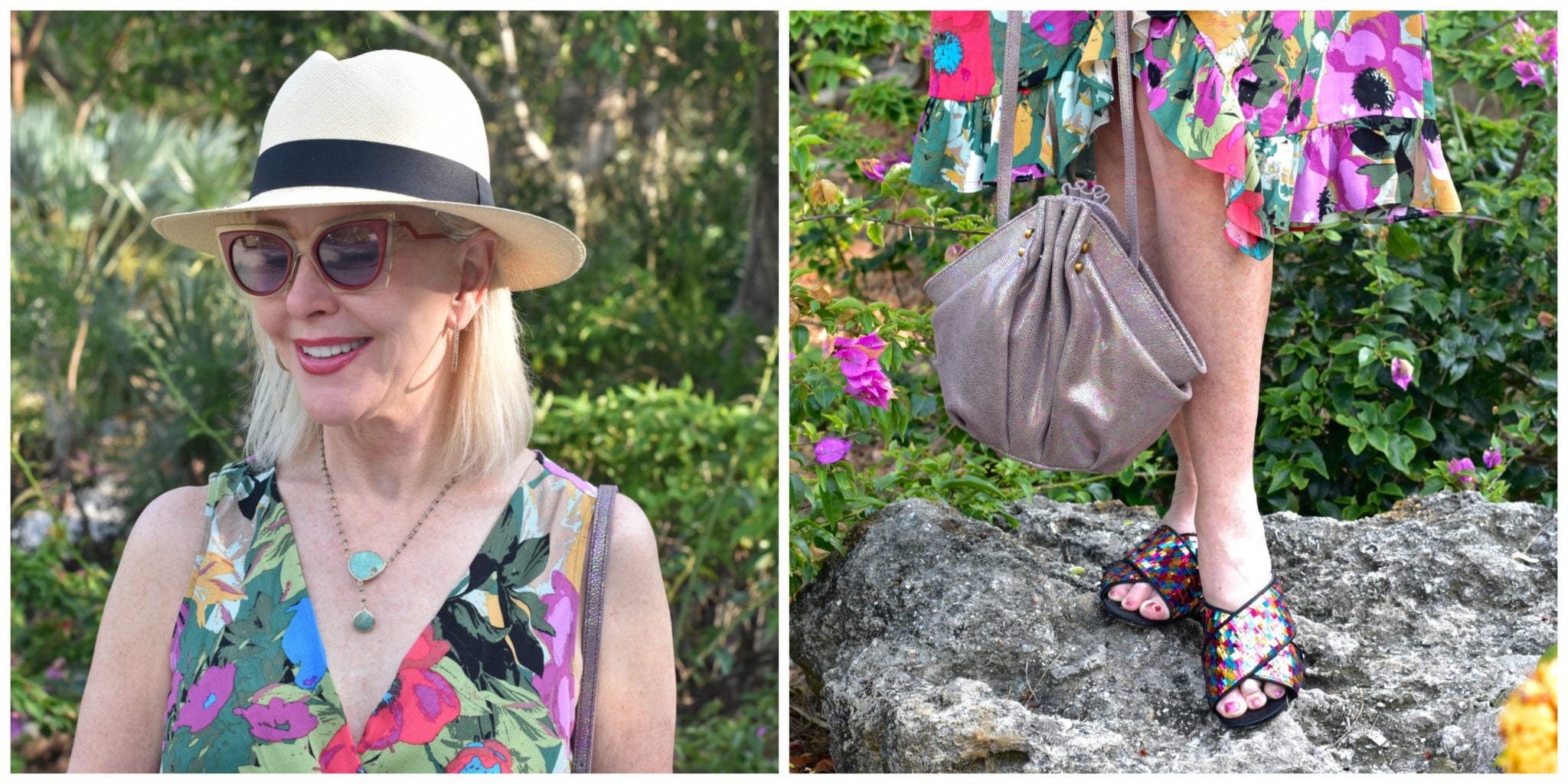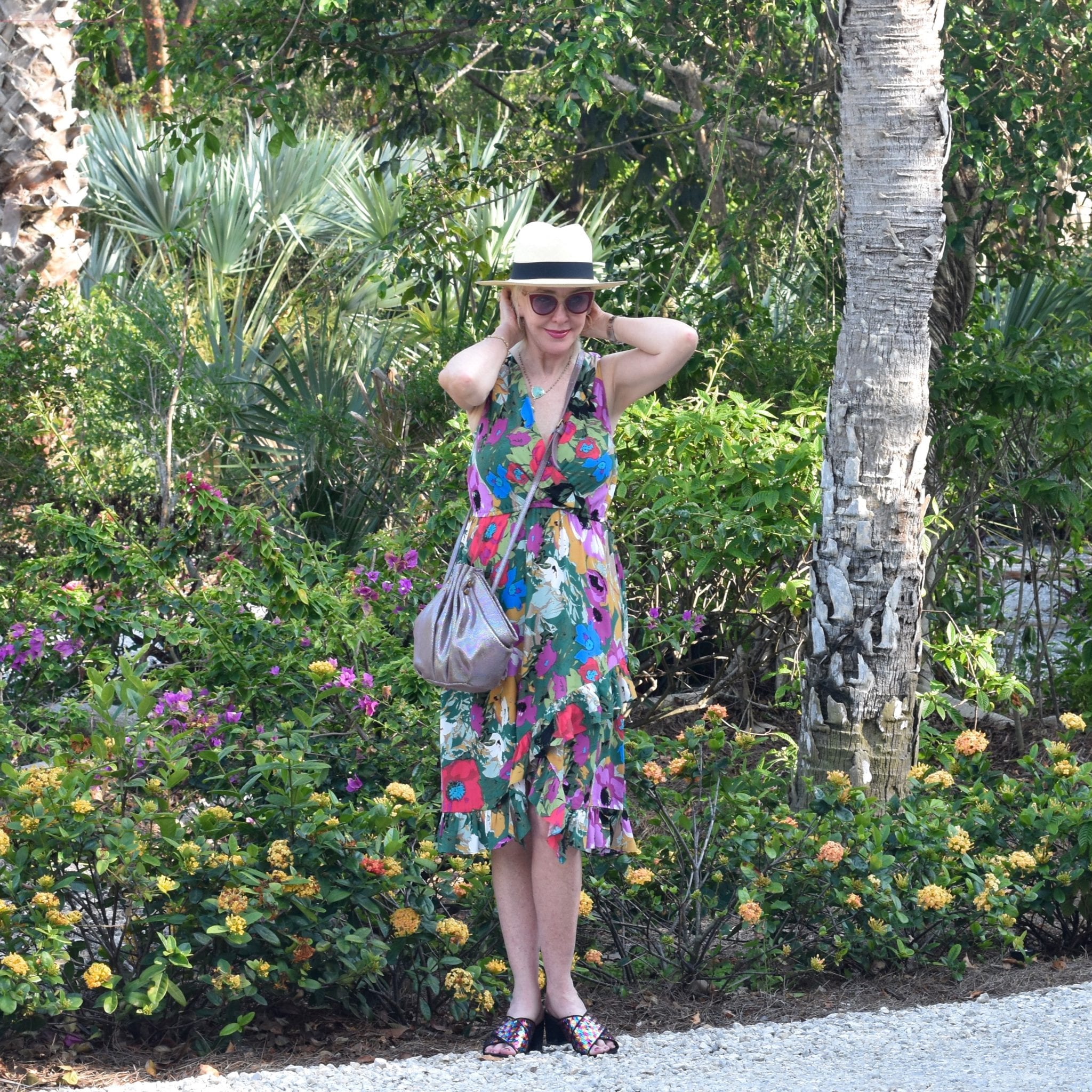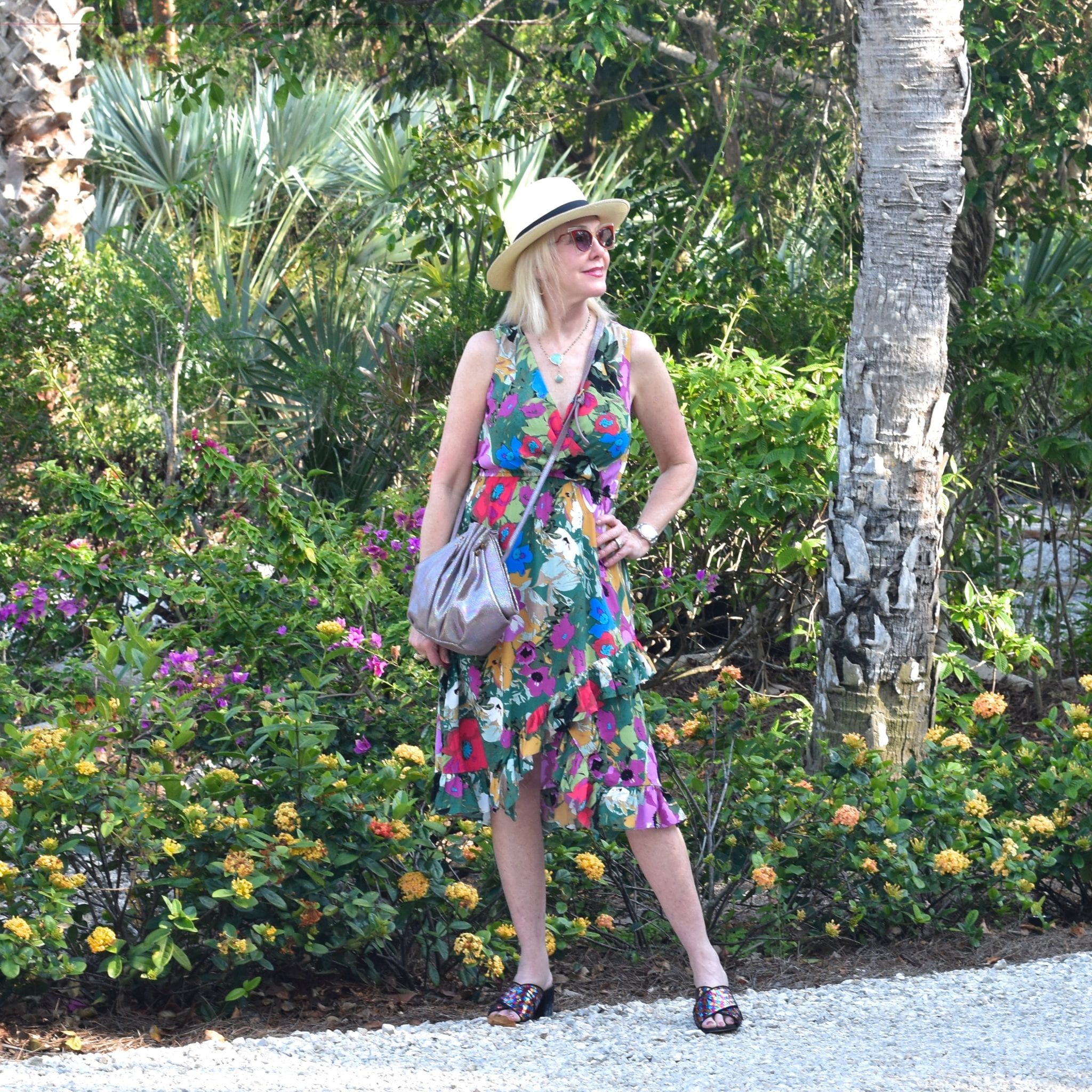 Outfit Details
Dress by Tracy Reese comes in 3 other prints, runs a little on the large side  (on sale under $90)  // Handbag by Sharif from Evine , comes in 5 colors c/o // Multicolored sequin slides ( on sale under $75 ), Fendi Sunglasses (on sale), Turquoise necklace by JTV, c/o  (on sale under $200), Panama Hat , more budget-friendly here

SHESHE'S TIDBITS
When we bought our furnished vacation home on Sanibel Island, Fla, I thought it would be so easy to set up and move in. In some ways, yes, but the furnishings are just a small part of making a home. I am buying linens, everything for the kitchen from dishes to pots and pans, utensils….and all the rest. Then we have laundry, bathrooms, toiletries, pantry, yard and more. I think it is easier to move and set up than start from scratch. I have family showing up Wednesday…… ready or not, here they come.
Gala's, weddings, graduations, holidays or just everyday wear…..we have fashion suggestions for you, so stay tuned. Be sure to check out ShopSheShe tab at the top of the menu bar. Hover over and choose the category in the drop down. We try to keep it up to date with the latest and greatest for all budgets. Subscribe here and then you won't miss a post. Simply enter your email in the pop-up box when you come to this site or at the top of this page in the subscribe box.
WELCOME new readers. We are a fashion/travel/lifestyle blog. We talk about anything and everything, from fashion, travel, health issues to even an occasional recipe. If there is a topic that you are interested in, then let us know. We will do our best to bring that story to you. Have a great week sweet friends and thank you for following along. Without you, we could not continue on this crazy journey!
Share the post "Why You Should Add Yoga Into Your Life | 30 Benefits of Yoga"
[Edit]