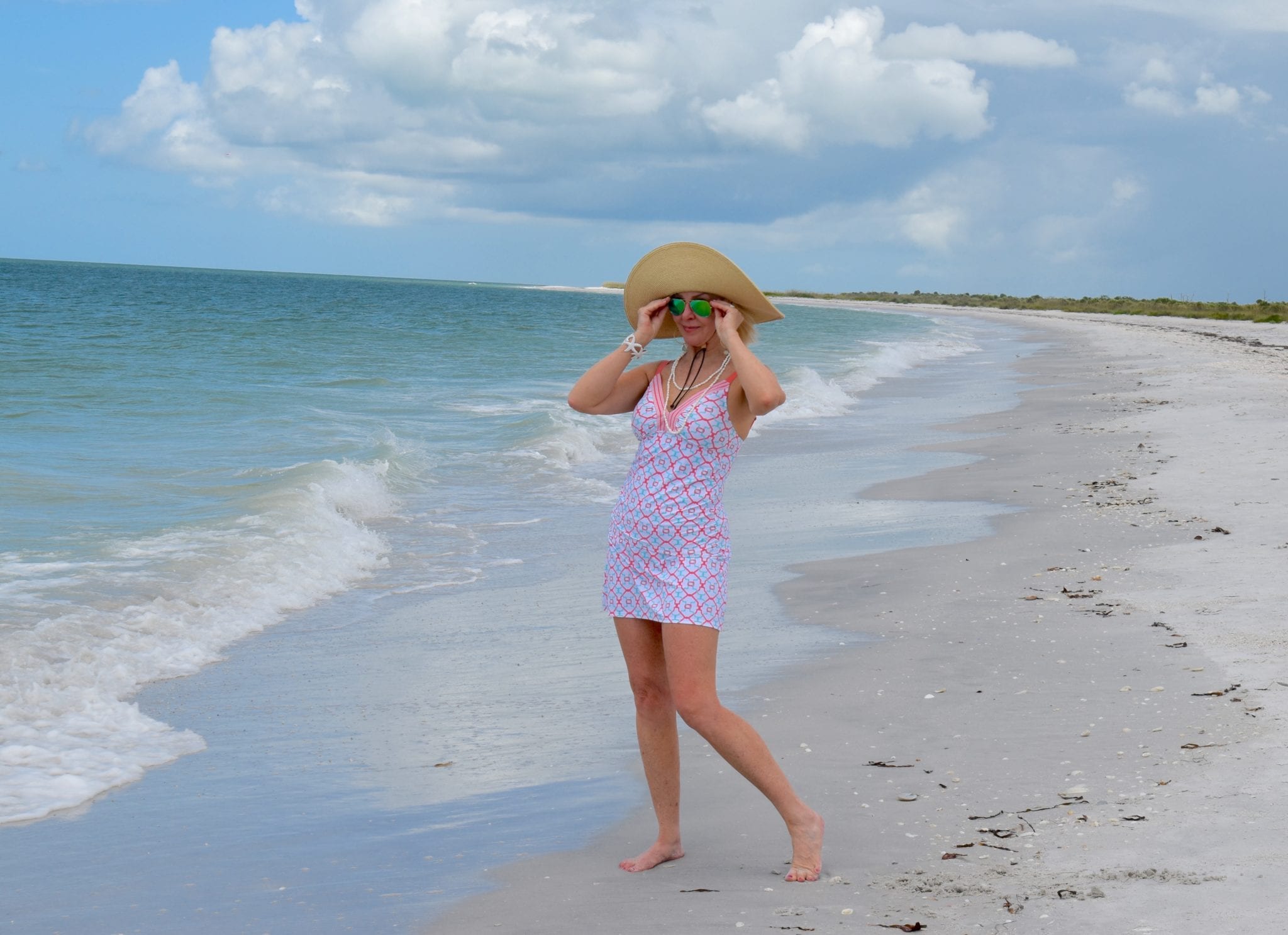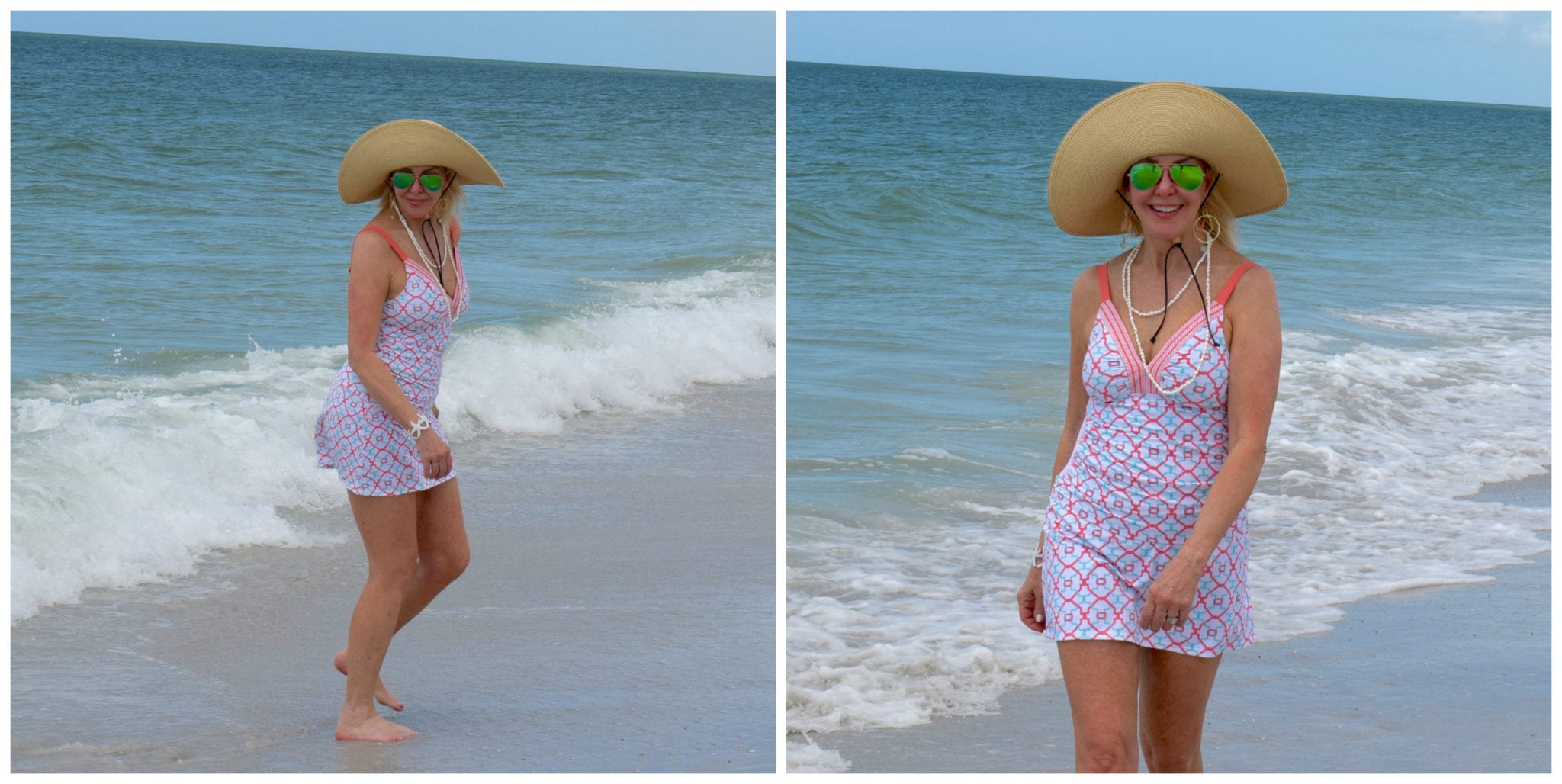 Every year of my life I get more fearful of the sun and after you read and see what happened to one of my longtime friends, you should be scared too…..I hope. Today, I am excited to work with one of my favorite SPF (sun protection factor)or UPF (ultraviolet protection factor) brands, Cabana Life to share some really cute clothes and swimwear. Their cute styles will take you one step closer to sun protection helping you prevent skin cancer. Come on friends play safe with sun protection.
Growing up in the 60's and 70's, we did not have all the information about how bad the sun is for our skin. We would go to the beach and bath in that sweet smelling Hawaiian Tropic oil or even better, apply a mixture of iodine and baby oil all over our bodies. Even though I could tan, I would still burn if overexposed which was a regular occurrence. Heck, I taught swimming lessons and was a lifeguard. In high school, we would go to my grandmother's house and climb onto her metal roof with reflectors. Have you caught on yet about my generation?
I have known my friend Carla Stairs Lord from Ocala, FL since I was 15 years old. She once lived in Daytona, Fla where my aunt, uncle, and cousins lived. She was my cousin's girlfriend and we immediately became insta friends where we are still close even though we rarely see each other. Now that we have a Florida home, we have plans to see each other more. Last month I just happened to see her Instagram post and I immediately called her. The following is her story. Thanks, Carla for sharing this very personal journey!!
Testimony-My Journey with Squamous Cell Carcinoma
by Carla Stairs Lord
I noticed a small spot on my left hand with a dark spot in the center. Being an active mountain biker it looked like maybe I brushed against a bush that a thorn so my initial reaction was to try to remove it. A few weeks later it was still there and appeared to be getting larger and perhaps even getting infected. I tried all the over the counter remedies like Neosporin, etc…to no avail.
Having a week-long fly fishing trip coming up I headed to the mountains and just assumed this would go away.
My love affair of the great outdoors started before I can remember from days on the beach growing up in Daytona, Fla, to showing horses, kayaking, saltwater fishing, paddle boarding, you name it…always in the sun!!
In my younger days, we didn't believe in sunscreen. Oh no, any kind of mineral oil based, good smelling suntan old would do and the more sun the better.
Older and wiser, I thought I was being safe, SPF of 30 always wearing a hat, long sleeves, et., BUT, my hands, sunscreen does not sty on your hands. Fishing and daddling, the glare from the water, having your hands constantly in the water. What was I thinking?
By the time I returned home from fishing I was in pain. My hand was really hurting. The "spot' was raised and sore to the touch.
I went directly to my dermatologist….this was a Monday morning. I was diagnosed with squamous cell carcinoma and scheduled for surgery on Wednesday. My sweet daughter came with me and sat through the entire procedure. I was terrified!! Having the entire top of my hand laid open so that my doctor could get all of the "margins' was shocking.
It is healing now, I have sharp pains some areas still have no feeling. I have purchased a pair of lightweight fingerless gloves for driving, paddling, and fishing. I also have several shirts that come down over my hands and thumb holes  ( love these ).
My experience could have been much worse. I want to share my story so that you are aware, it can happen to you. the possibility that I can have another skin cancer is most likely. Meanwhile, I wll do everything that I can to make others aware. I will show my scar so that I can tell others to PLEASE COVER UP!
Ways To Protect Your Skin 
Now, I hope I haven't grossed you out, but you need to know that the sun is wonderful but can be a dangerous weapon if not respected. Below are a few ways to practice a safe outdoor life.
Wear UPF clothing-Enter Cabana Life, a lifestyle brand that is ever evolving to help us look good while protecting us from the harmful rays of the sun and giving us a way for us to play safe. We should all be wearing UPF (ultraviolet protection factor) clothing when in the sun for extended periods.
Wear an SPF 50 sunscreen or higher all over your body
Reapply sunscreen at least every 2 hours
Wear sunglasses
Wear a wide-brimmed hat
Try to avoid the sun in the middle part of the day. The UV rays are strongest between 11 am and 4 pm.
If you want to learn more about the ABC's of cancer and my own personal experience then read this article. There is some great information for you. Also, read all about the Cabana Life Story. Many times we are inspired by our experiences. Today and for a limited time, Cabana Life is giving our readers a 20% discount on all non-sale priced items. Use Code: SheSheShow20. There are so many cute styles for the pool, beach, or just out and about. You just might score on some great sales with deeper discounts.
This blog could be upsetting to some of you but we are not here to sugar coat anything about the dangers of the sun. You need to know that the sun is wonderful but can be a dangerous weapon if not respected. You can enjoy the great outdoors and the sun, but just be mindful of all the potential danger and risks.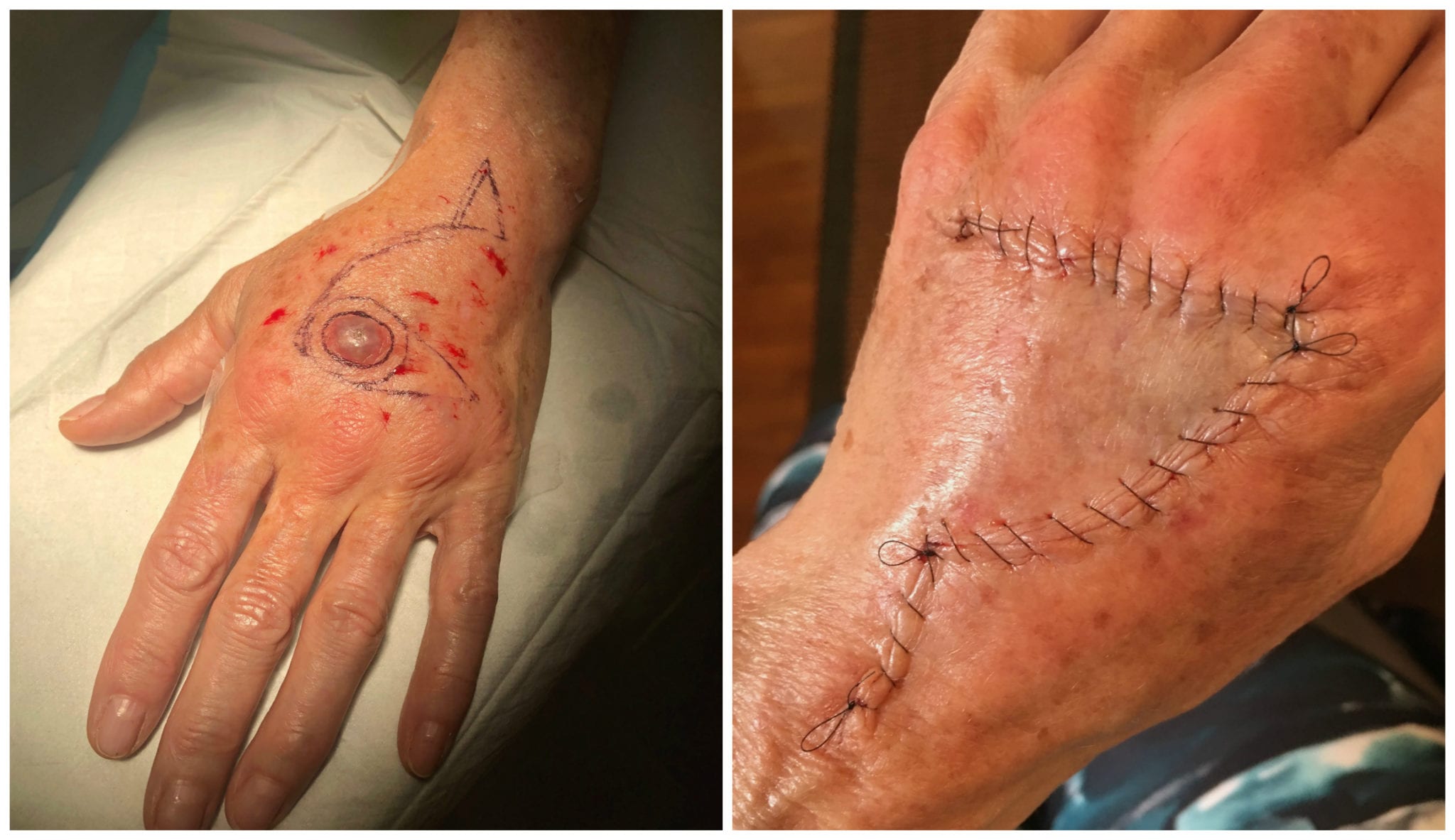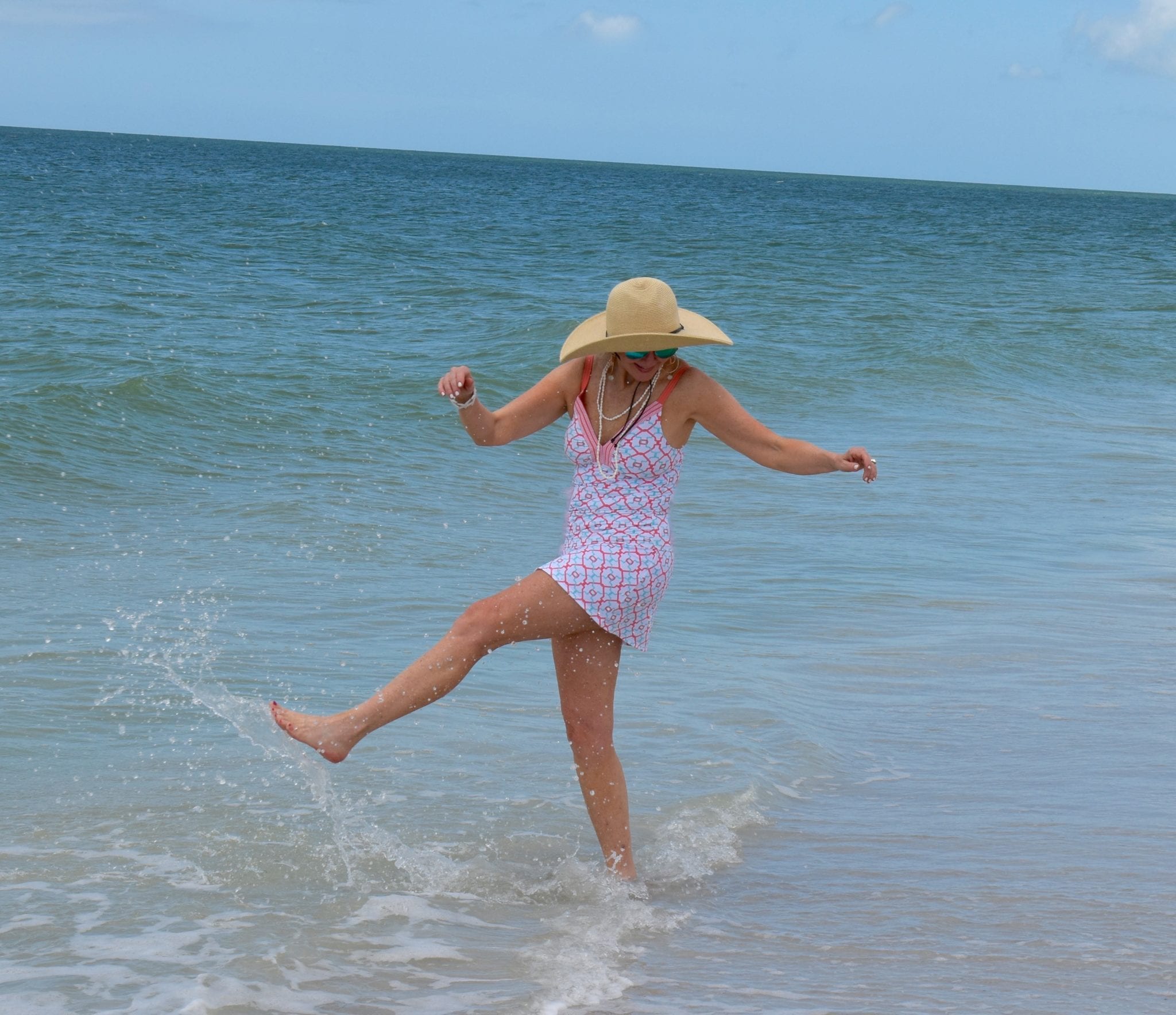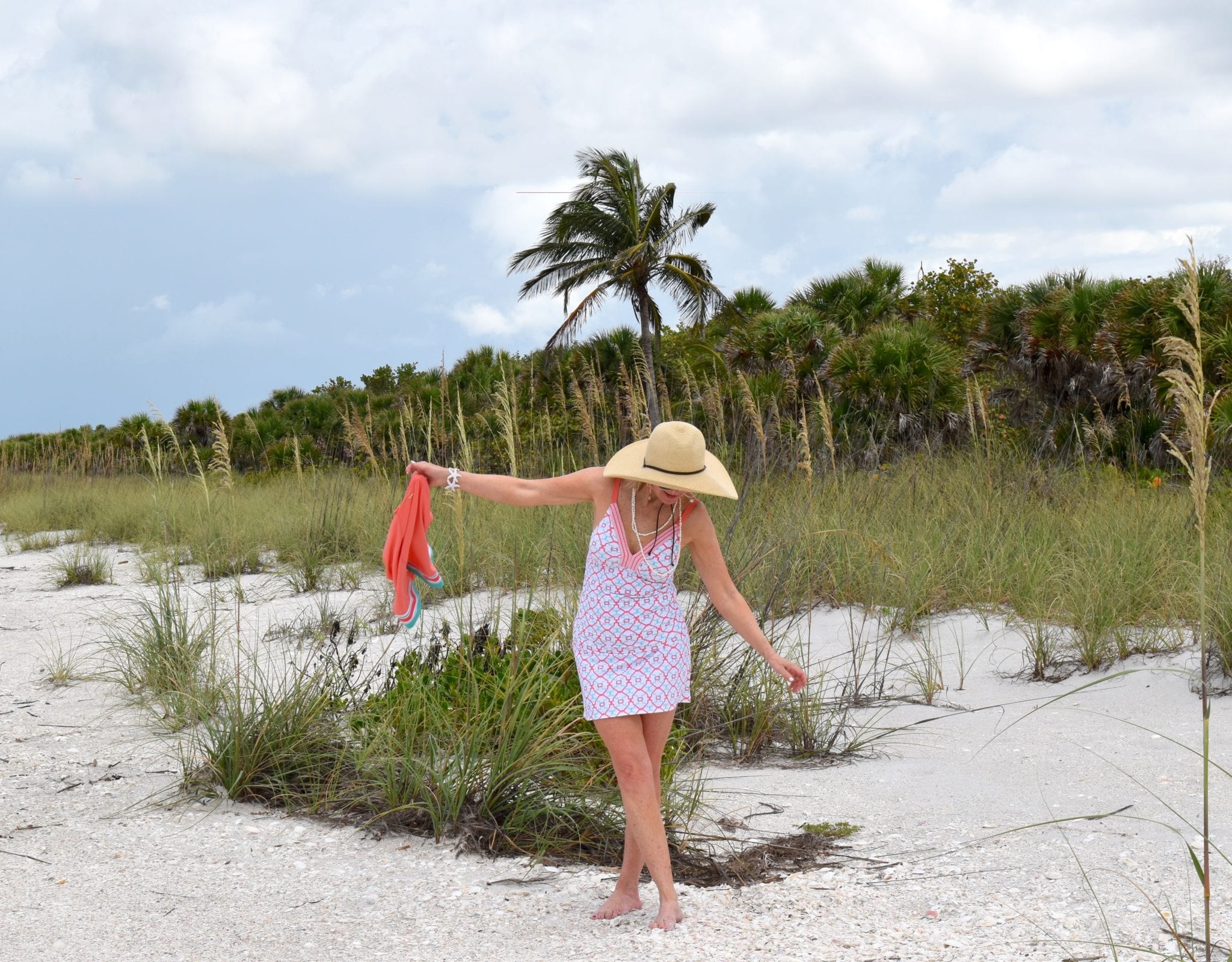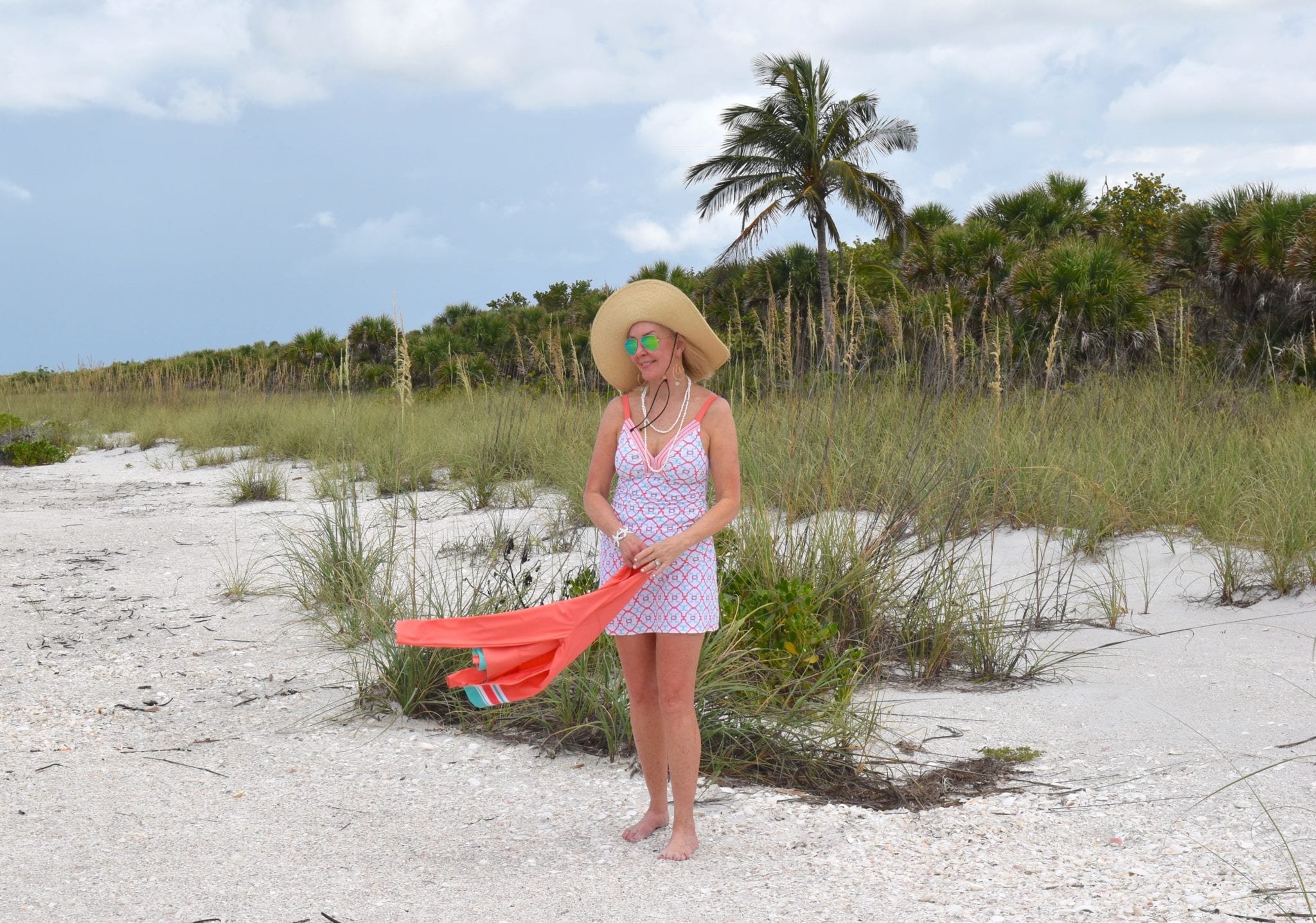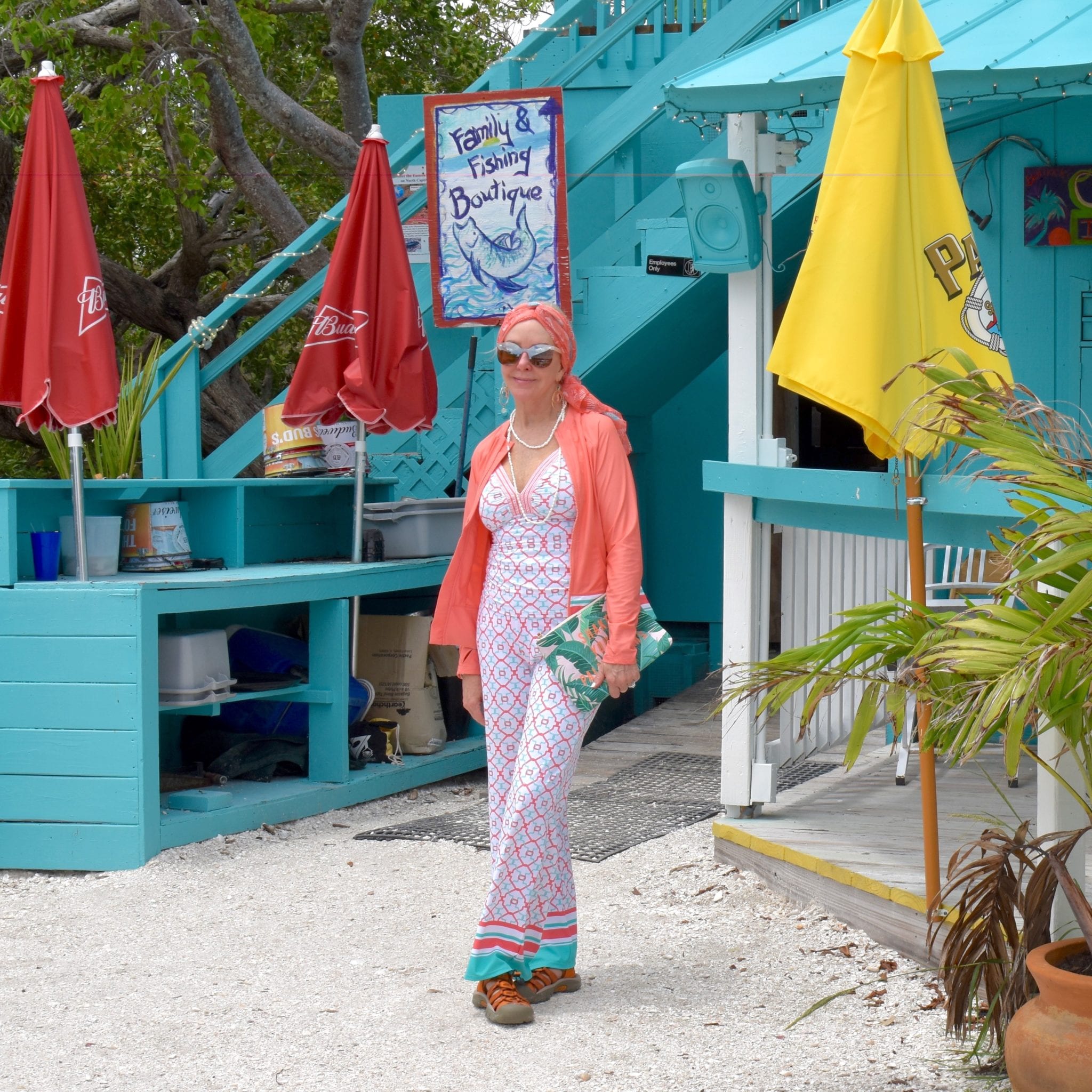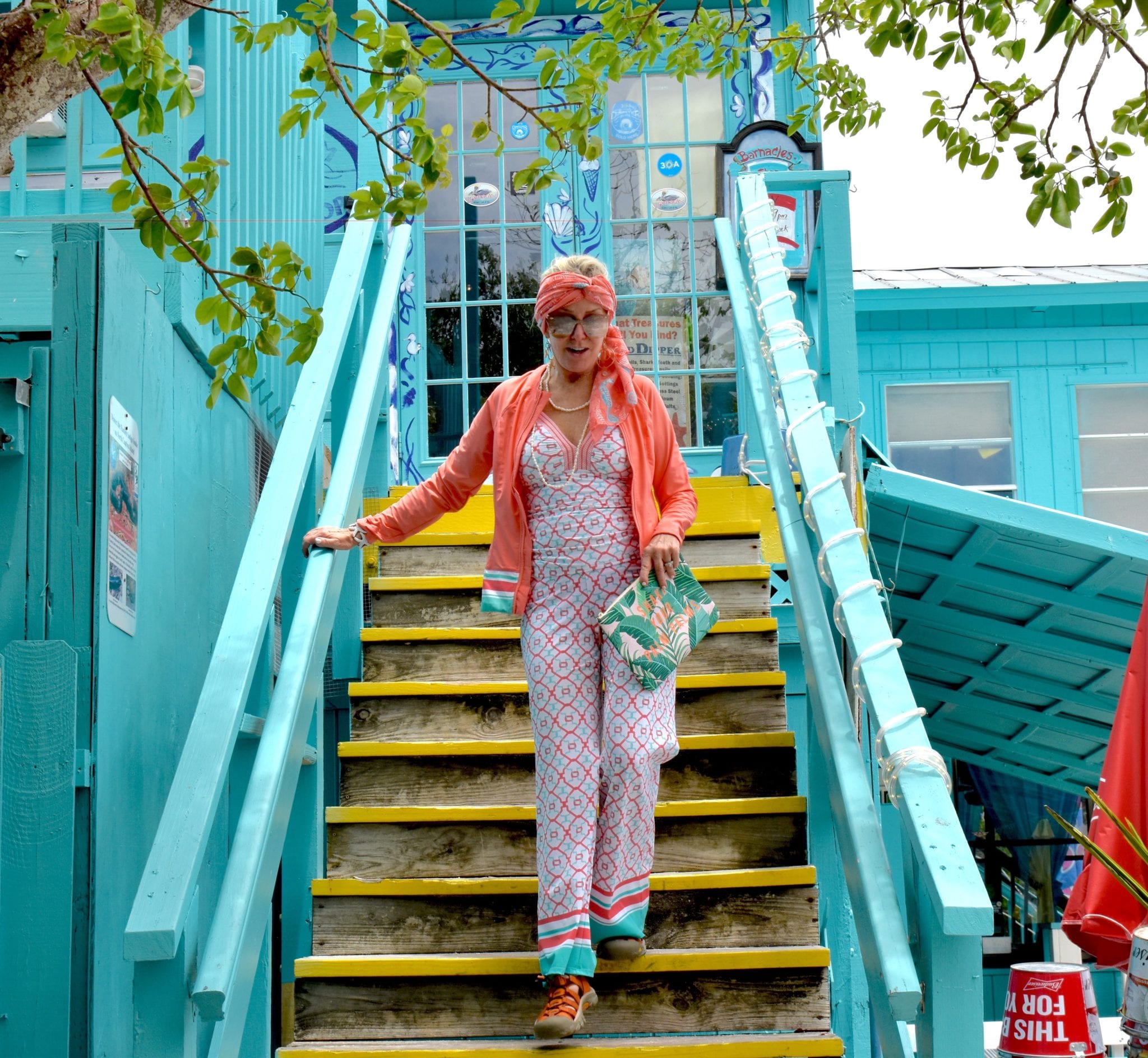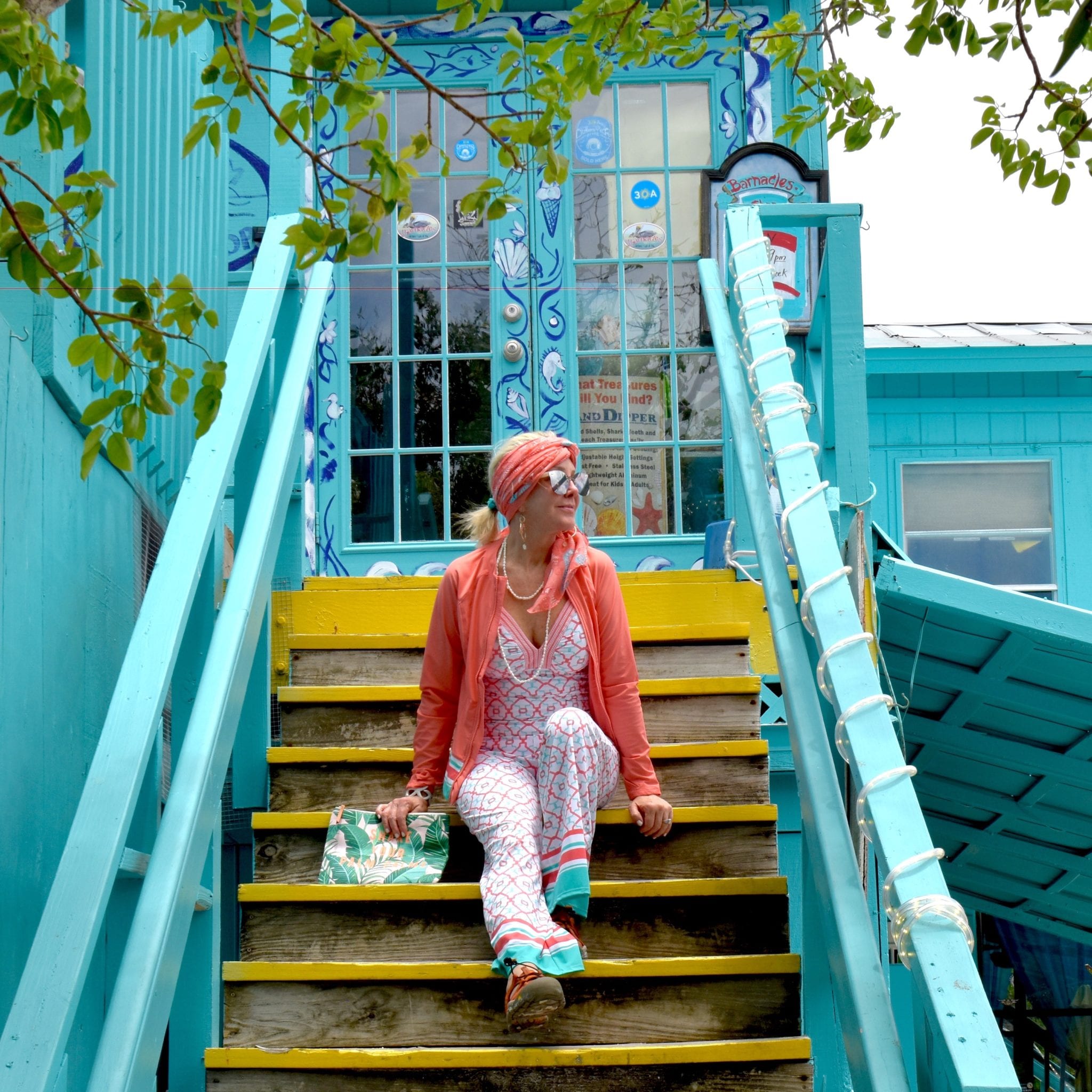 This post is sponsored by Cabana Life. I was paid for this post and received the included clothing as compensation.
Outfit Details
I chose the tankini top to go with the longer style swim skirt. When putting the two together, it looks like a dress. It was perfect for our boating trip for a shelling adventure on Cayo Costa Island, a Florida state park. After shelling we went to lunch on North Captiva Island. I then slipped on the cute beach pants and zip rashguard. The perfect UPF outfit for lunch and a day in the sun.
SHESHE'S TIDBITS
My 23-year-old grandson Carson is here in Sanibel with us for a few days. He has been my right hand in this business for 4 years now. We are having fun working some and playing a lot.
Gala's, weddings, graduations, holidays or just everyday wear…..we have fashion suggestions for you, so stay tuned. Be sure to check out ShopSheShe tab at the top of the menu bar. Hover over and choose the category in the drop down. We try to keep it up to date with the latest and greatest for all budgets. Subscribe here and then you won't miss a post. Simply enter your email in the pop-up box when you come to this site or at the top of this page in the subscribe box.
WELCOME new readers. We are a fashion/travel/lifestyle blog. We talk about anything and everything, from fashion, travel, health issues to even an occasional recipe. If there is a topic that you are interested in, then let us know. We will do our best to bring that story to you. Have a great week sweet friends and thank you for following along. Without you, we could not continue on this crazy journey!