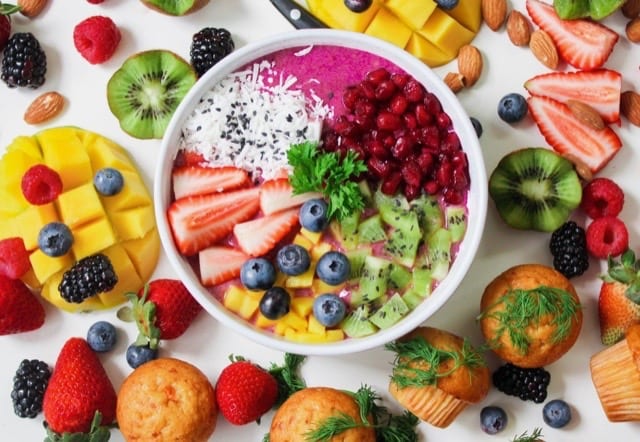 Happy Sunday everyone! I don't know about y'all, but after summer travels and Fourth of July celebrations–I could use a bit of a healthy summer refresh. When I have a routine it seems simple to keep good habits, but with changing schedules I often let my focus stray elsewhere. So today we're talking healthy recipes that you can incorporate into your summer fun, instead of giving up those beloved summer grill sessions and sweet cocktails. With these detox drinks, nutrient smoothies and superfood salads the goal is to give your body some of the good stuff it needs in between some more indulgent recipes. Let us know which of these you try, or what you stick to for a healthy summer refresh. Enjoy!
SMOOTHIES
Banana Almond Smoothie –  Bon Appetit
1 frozen peeled banana broken into 3–4 chunks

1 cup almond milk

1 tablespoon almond butter

1/8 teaspoon almond extract (optional)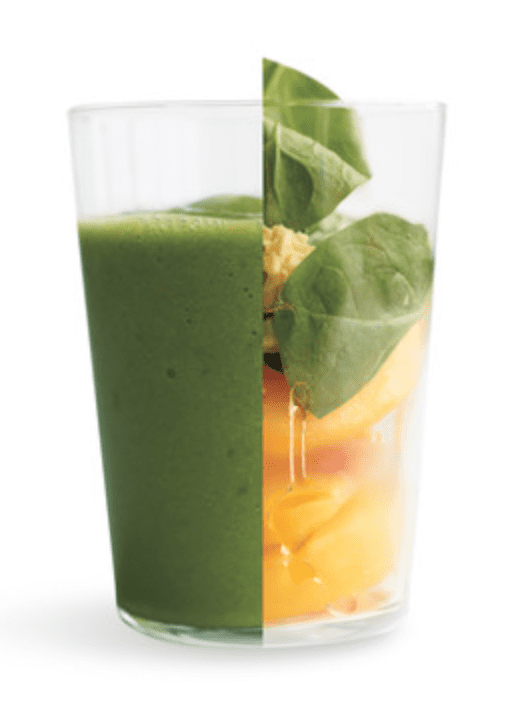 Lovely Green Smoothie  –  Modern Honey
1 cup Pineapple
2 cups Spinach
½ cup Grapes
1½ cup Orange Juice
1 Banana
Ice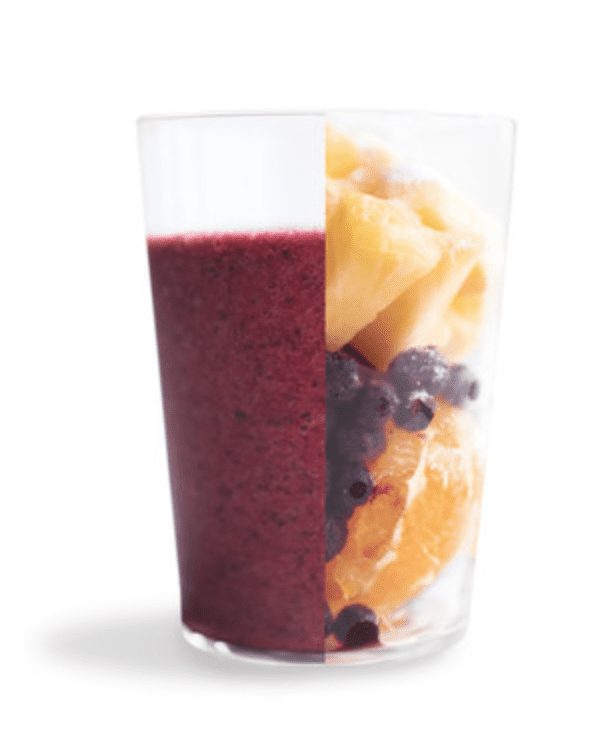 Tropical Blueberry Smoothie –  Martha Stewart
DETOX DRINKS
2 cups Water
1 Lemon, squeezed
1/2 teaspoon Ground Turmeric
1/4 teaspoon Ground Ginger
1/8 teaspoon Cayenne Pepper (optional)
1/8 teaspoon Cinnamon
1 teaspoon Stevia or 1 Tablespoon Honey or Real Maple Syrup
1 cup Chopped Pineapple
1/2 cup Pomegranate juice ( I used Pom)
1 ½ cup Water
Juice of 1/2 lemon
1-inch piece of Ginger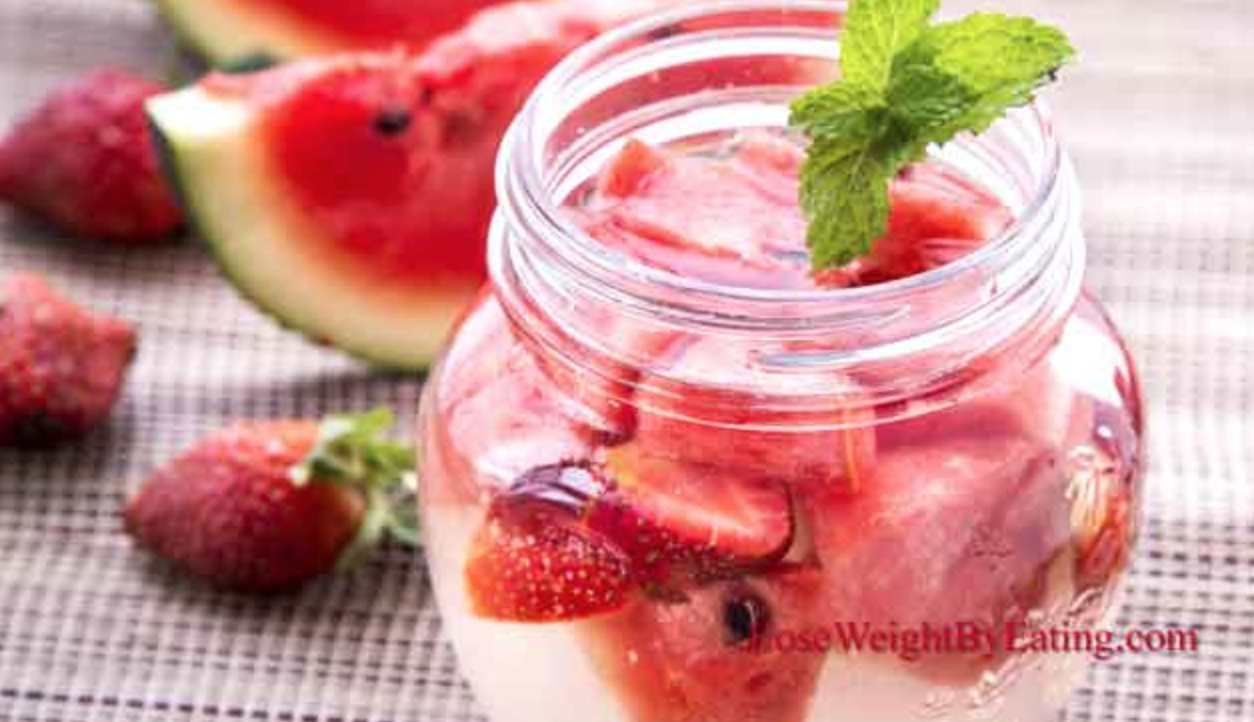 Watermelon and Strawberry Mint Detox Water –  Lose Weight by Eating
4 cups watermelon in / 2-inch cubes, lightly mashed
1/2 pint strawberries, sliced in half
6 sprigs mint (lightly crushed)
32 oz. filtered cold water
1 lemon
1/8 tsp. ground cinnamon*
1/4 tsp. vanilla extract
Mint leaves for garnish
SALADS
For all of these recipes, head on over to the linked websites for step-by-step instructions. 
Blueberry Broccoli Spinach Salad –  Peas and Crayons
Click here for the dressing recipe. 
4 oz fresh baby spinach
1/2 cup chopped broccoli
1/2 a ripe avocado
1/4 cup blueberries
1/4 cup crumbled feta cheese
2-4 TBSP dried cranberries
2-4 TBSP roasted sunflower seeds (I used unsalted)
black pepper, to taste (optional)
Note: This one is a healthy gluten-free!
5 oz (140 g) kale (winter red kale works too)
1/4 cup (60 ml) olive oil
1/4 cup (60 ml) freshly squeezed lemon juice
1 tbsp (15 ml) honey
1/2 tsp ground cumin
Sea Salt
freshly ground black pepper to taste
2 large pears, seeded and cut into thin strips (I used Anjou Green pears)
1 bell pepper, seeded and cut into thin strips or chopped (see notes for winter seasonal produce option)
1.5 ox (43 g) sunflower seeds
4 oz (115 g) goat cheese, crumbled
1 (15 ounce) can of chickpeas
1 TBSP avocado oil
1/4-1/2 tsp sea salt, to taste
1/4-1/2 tsp paprika
1/8 tsp turmeric, optional
a pinch of cayenne pepper for extra heat, if desired
2-3 TBSP Frank's Red Hot sauce ( used 3)
1 TBSP unsalted butter, melted
5 oz salad greens: arugula + romaine
1 bell pepper (any color) chopped
1-2 cups chopped/sliced tomato
plus all your favorite salad toppings and mix-ins – have fun!
Citrus Roast Beef Goat Cheese Salad –  FoolProof Living
Click here for the dressing recipe.
1 cup dry black-eyed peas
4 red and yellow fresh beets, rinsed
2 tablespoons extra virgin olive oil
salt and pepper
6 cups mixed greens, rinsed
1 cup lightly toasted walnuts
1 Cara Cara Orange, peeled and sliced
½ blood orange, peeled and sliced
½ cup pomegranate seeds as garnish
½ cup crumbled goat cheese
There you have it–everything you need for a healthy summer refresh!
SHESHE'S TIDBITS
Coming up are tips on how to navigate the upcoming Nordstrom Anniversary Sale where we will be covering this sale for about 3 weeks. I hope you are ready to cash in on some great deals. Stay tuned!! Also this week we will feature our favorite denim shorts.
Please send us your thoughts in the comment box below. It helps us better understand our followers.
Gala's, weddings, graduations, holidays or just everyday wear, we have fashion suggestions for you, so stay tuned. Be sure to check out ShopSheShe tab at the top of the menu bar. Hover over and choose the category in the drop down. We try to keep it up to date with the latest and greatest for all budgets. Subscribe here and then you won't miss a post. Simply enter your email in the pop-up box when you come to this site or at the top of this page in the subscribe box.
WELCOME new readers. We are a fashion/travel/lifestyle blog. We talk about anything and everything, from fashion, travel, health issues to even an occasional recipe. If there is a topic that you are interested in, then let us know and we will do our best to bring that story to you. Have a great week sweet friends and thank you for following along and just know that without you, we could not continue on this crazy journey!