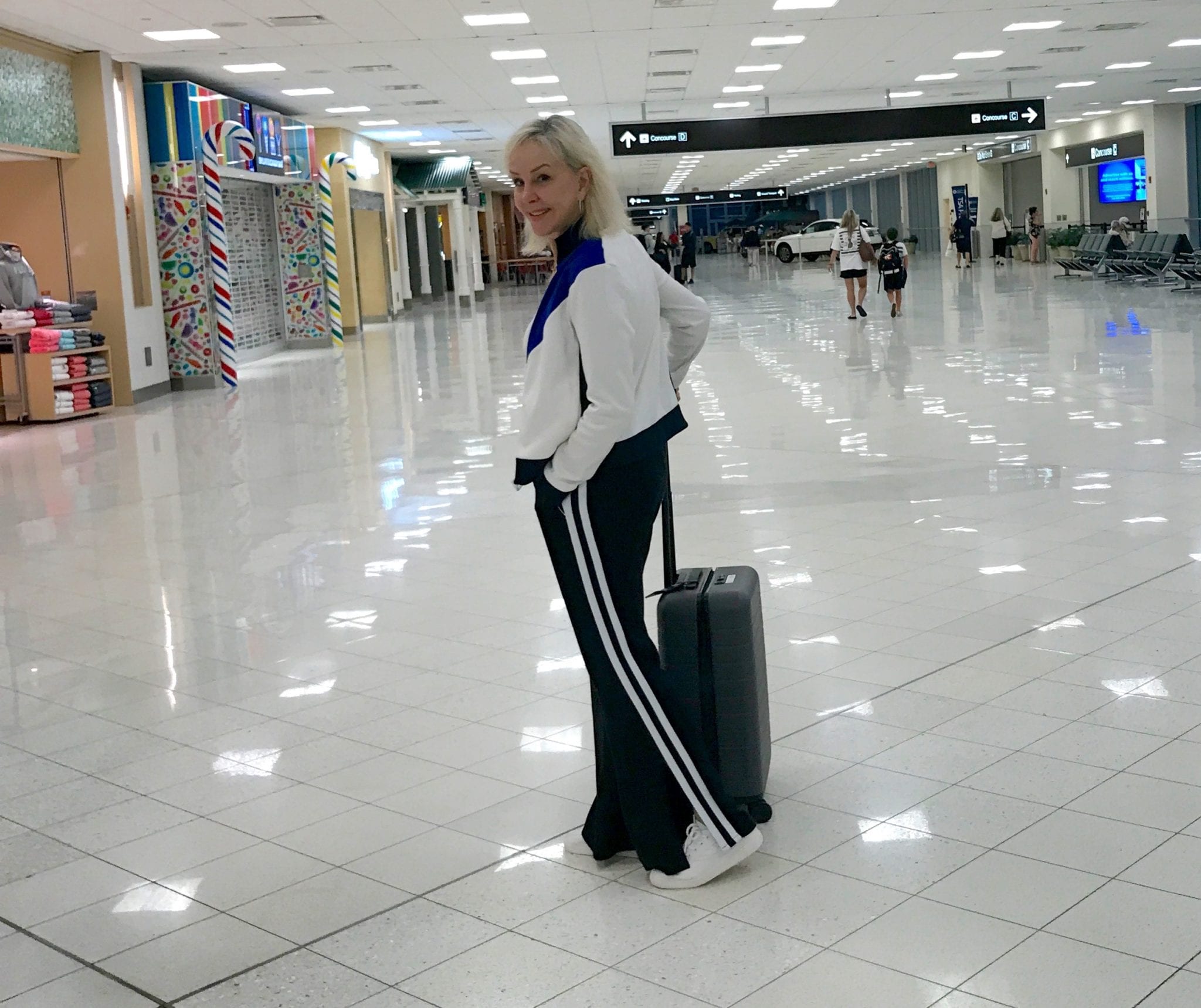 Summer is the time to travel to new and exciting places. From vacations to visiting family, most of us find ourselves in an airport at some point in the summer. If you want to make the most of your summer travels, take a look at these hacks to make traveling even easier. Enjoy!
1)    Bring an empty water bottle.
This is at the top of most lists, but truly is a great way to save money while staying hydrated. Just bring an empty water bottle to fill up once you're at the airport, and immediately save the extra dollars you'd be spending on beverages throughout your airport visits. Plus, it's environmentally friendly too! J
2)    Add boarding passes to your Apple Wallet.
Saving time is a huge part of a successful airport experience. Adding your boarding pass to your Apple Wallet removes the searching for paper tickets or even emails in your cluttered inbox- and gives you a scan-able image right from the Wallet app. Use Apple Pay throughout your trip to be even more hands-free.
3)    Download before you go.
This one is a given, but make sure you have all your favorite music, podcasts, or other media downloaded on your phone before getting on the plane. Since this media typically requires WiFi, you won't be able to stream in the air unless you buy the inflight WiFi (which for most airlines, gets kind of pricy). So make sure you download everything while you have access to WiFi (at home or even in the airport) to avoid a silent ride.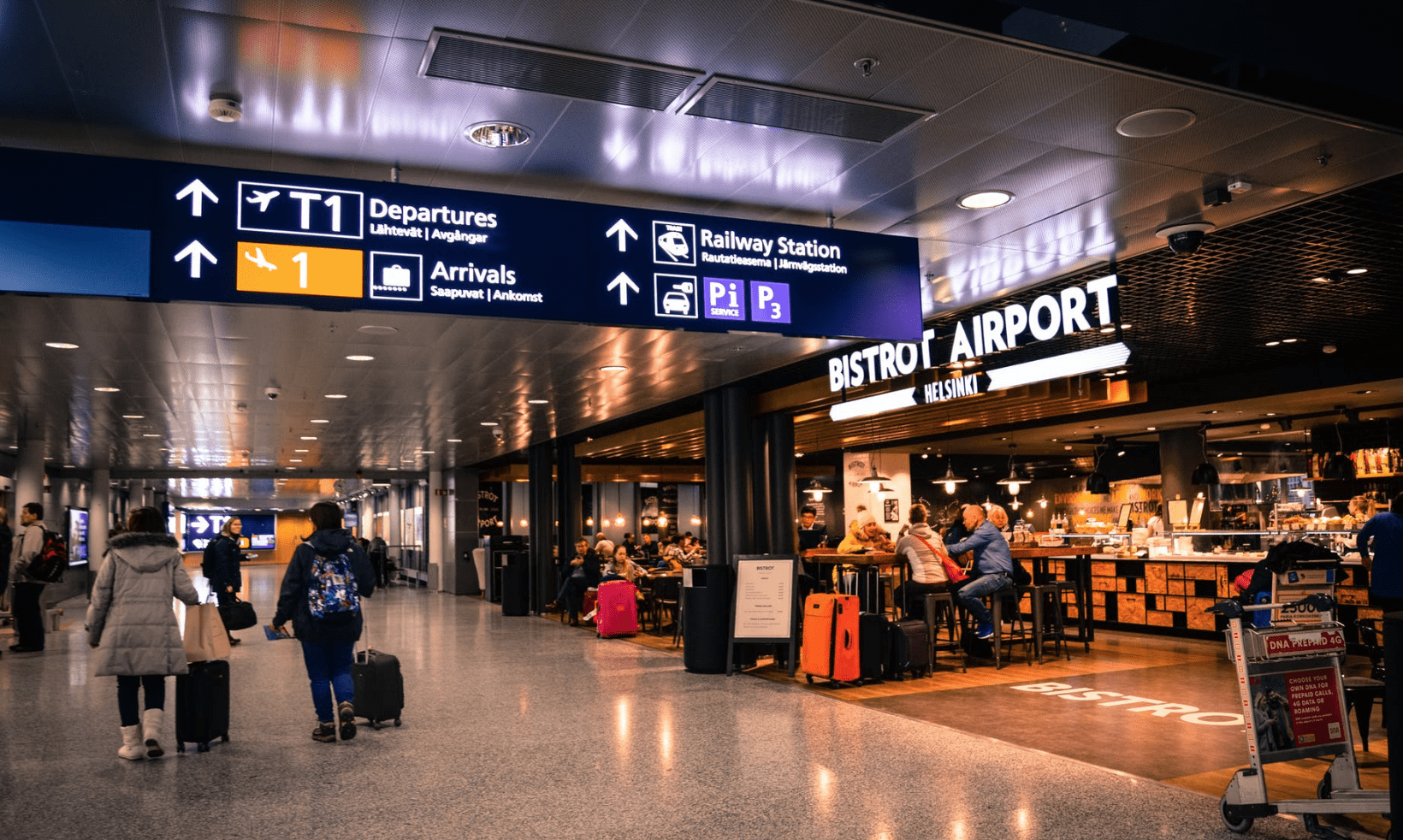 4)    Check-in online.
Setting an alarm on your phone 24 hours before your departure time is always a good idea, to remind yourself to check-in online. This gives you priority boarding privileges and added seat flexibility, and most airlines allow you to do this through their mobile app.
5)    Be book smart.
If you're like me, a good book is essential when traveling. But downloading a book on your phone, tablet, or e-reader saves space in your carry-on and is easier to manage. If you do bring a paper book, I always use a security document or boarding pass as my bookmark. Since my carry-on is almost always cluttered, this prevents me from having to dig around too much.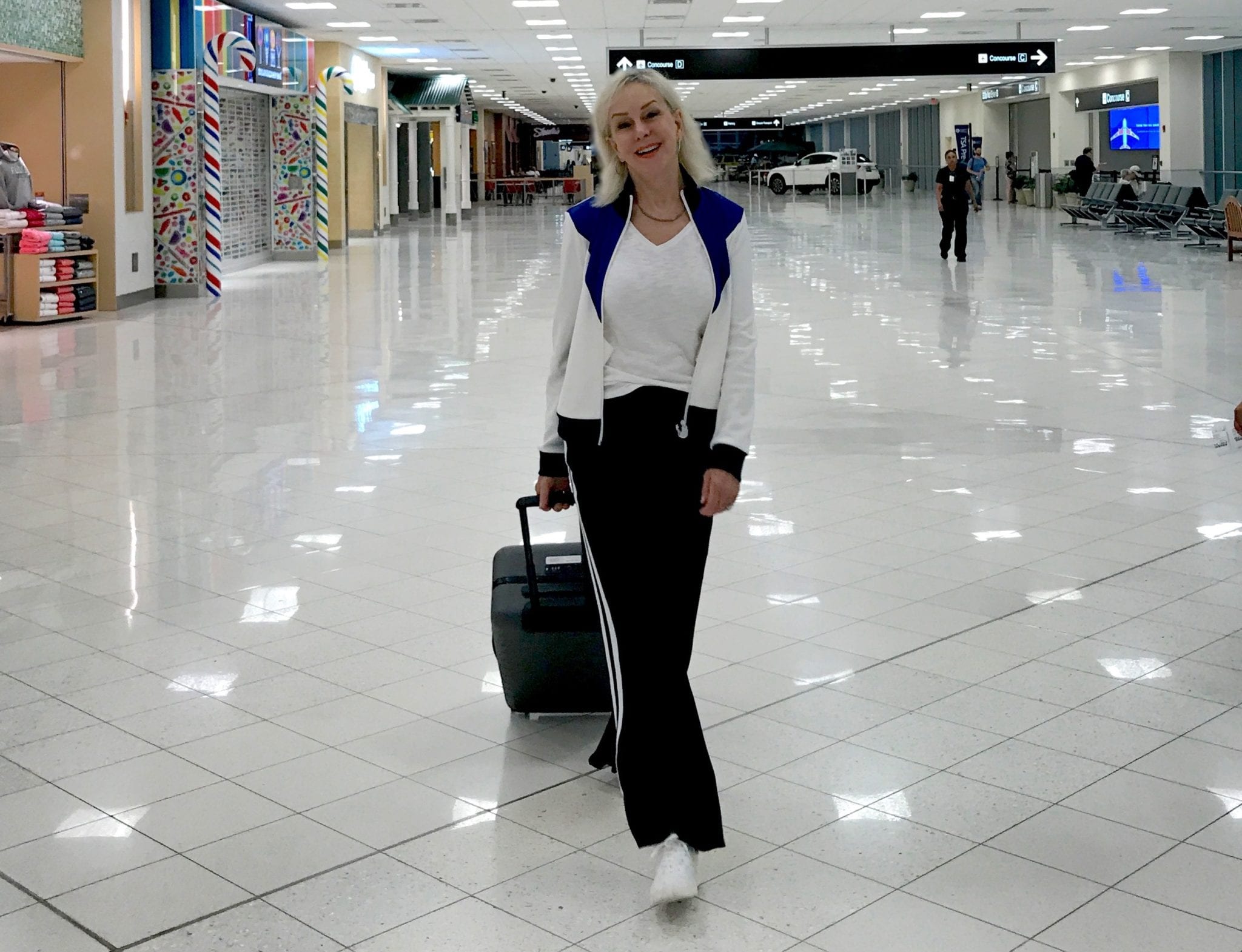 6)    Use refillable shampoo/conditioner bottles.
I personally like to use my own soaps/hair supplies when I travel, instead of relying on the hotel. I bring refillable travel-sized bottles (note: these have to be less than 3.4oz or 11 mL according to TSA's rules). For a few examples of these, check out the gallery below.
7)    Wear your "heaviest" outfit
To save room in your suitcase, I always recommend wearing your heaviest shoes/jacket combination in the airport. This way you can utilize all your suitcase space while remaining nice and warm in the airport and on those chilly planes.
8)    BYOB
Before vacations, I always like to celebrate with a little pre-travel cocktail. But instead of paying the outrageous airport beverage prices, bring your mini alcohol bottles to enjoy (maybe with the pairing of a soda or juice from the airport…or just on the rocks) before your flight. These bottles must oblige by the 3.4 liquid oz rule if they're in your carry-on and can NOT be consumed on the aircraft since they're not purchased from the airline. For more info on alcohol in checked-bags, visit TSA's regulations here.
9)    Tie a brightly colored ribbon on your luggage.
This is a game-changer when you're trying to get out of baggage claim. Tying a brightly-colored ribbon around your suitcase will help you spot your luggage as soon as possible, but also will prevent others from stealing your stuff. Win-win! You can also buy a colorful luggage tag. I love this one by Gigi NY that comes in several colors.
10) Use the Mobile Passport App.
I've never done this myself, but using the Mobile Passport App is the perfect way to save space (and not risk losing important documents). The app has been approved by US Customs and Border Protection and lets you plug in the necessary info to make your travel process even faster. While you still have to bring your passport, this does allow you to skip the customs declaration forms once at the airport you can follow the Mobile Passport Control signs to the designated Mobile Passport Control line, show the CBP's your app & passport—and you're good to go! Learn more here.
11)   Apply for Global Access or Clear
Global Access is my favorite! After you are approved you will be able to go through the TSA airport security lane which is so much faster than the regular security line.. You can normally leave your shoes on and leave your laptop in your suitcase. If you travel internationally you can go through a faster customs lane. Well worth the time to get this done. To apply go here.  Clear is similar but it is in very few airports around the country and will not help in international travels. You can apply here for CLEAR.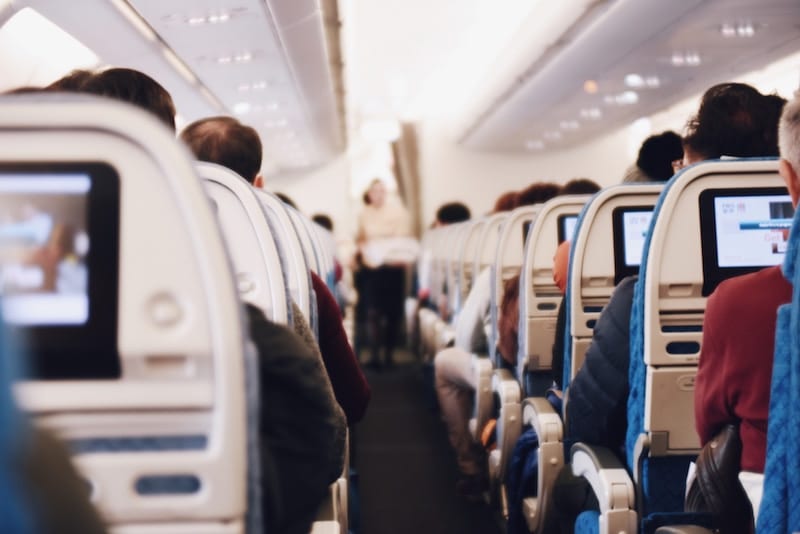 12)   Get your best airplane seats with SeatGuru
I definitely want the best seat possible on a flight. Check out SeatGuru for seat plans of almost every major airline and aircraft with notes on what are the best seats according to space, noise level, and comfort.
13)    Apply for a travel credit card
Most of the world can't afford to fly First Class, BUT if you have a travel credit card you can most definitely make that happen. Norman and I both have our own travel credit cards. Our card even allows us into their club lounge where we can relax, get a snack or cocktail, use free wi-fi and just get away from the masses.
Two years ago when I went to Africa I was able to fly First Class because I had enough mileage points on my card. It would have cost me over $12k without the points. Every airline has different benefits on their travel credit cards so make sure you read the fine print. Just know that none of them is 100% free. You might find card fees, minimum spend stipulations and, of course, taxes to pay on the flights themselves. Go to websites like Point Hacks and The Points Guy for spelling out the different benefits of each credit card.
SHESHE'S TRAVEL STYLE
TRAVEL ESSENTIALS
SHESHE'S TIDBITS
This week we will highlight more summer sales but we will also talk about a new bra from Soma Intimates. You are going to love it!!
Please send us your thoughts in the comment box below. It helps us better understand our followers.
Gala's, weddings, graduations, holidays or just everyday wear, we have fashion suggestions for you, so stay tuned. Be sure to check out ShopSheShe tab at the top of the menu bar. Hover over and choose the category in the drop down. We try to keep it up to date with the latest and greatest for all budgets. Subscribe here and then you won't  miss a post. Simply enter your email in the pop-up box when you come to this site or at the top of this page in the subscribe box.
WELCOME new readers. We are a fashion/travel/lifestyle blog. We talk about anything and everything, from fashion, travel, health issues to even an occasional recipe. If there is a topic that you are interested in, then let us know and we will do our best to bring that story to you. Have a great week sweet friends and thank you for following along and just know that without you, we could not continue on this crazy journey!