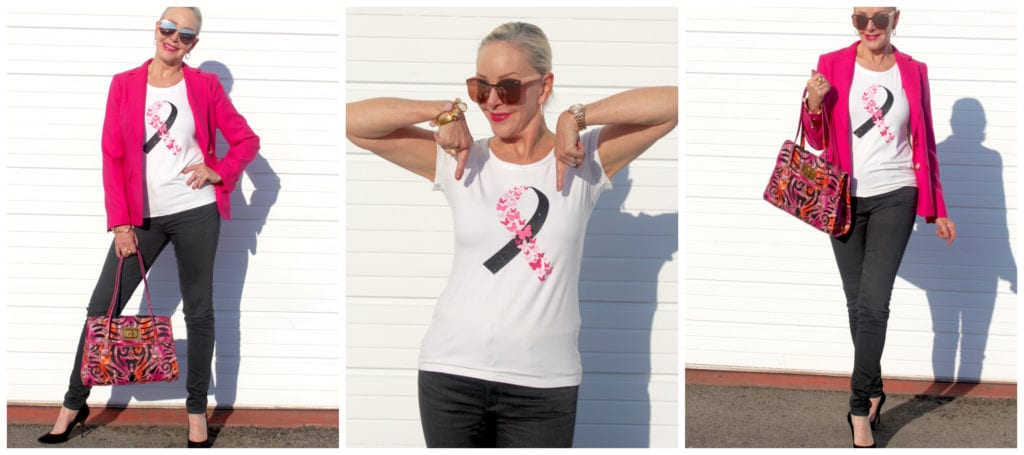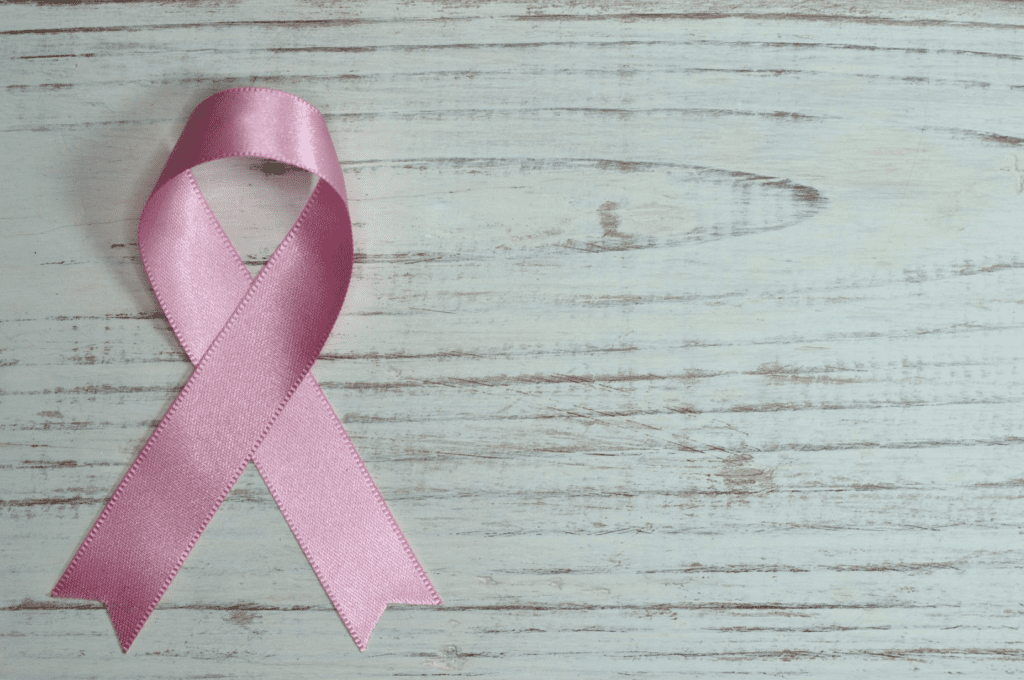 October is well-liked for quite a few reasons. Whether it be the cool air, the falling leaves, or pumpkin flavors in all your favorite restaurants…this month has a lot to offer for us all, and typically gets plenty of attention. But one of our favorite parts, like many women, is the chance to use this month not only as a time to celebrate the change in season but as a time to spread the color pink and to focus on a more important topic: breast cancer.
October is the official Breast Cancer Awareness Month, giving us a chance to reflect on, invest in, and come to terms with a disease that affects 1 in 8 U.S. women. 
Sometimes it can be difficult to figure out how to best serve this cause, and how to best get involved with something that seems so overwhelming in nature. First and foremost, there are plenty of organizations (Susan G. Komen, Race for the Cure, Breast Cancer Research Foundation, Living Beyond Breast Cancer and more) that are actively donating to research and prevention initiatives in which you can donate your time or money. But besides these, we wanted to present a few options for those of us wanting to adjust our normal shopping habits, or find new products that are actively contributing to the elimination of this disease.
So today we're breaking down our top pink products, or products from companies that have vowed to expend a portion of their profits to breast cancer awareness and research efforts. Let's get started!
1) High-Waisted Pink Leggings from Aerie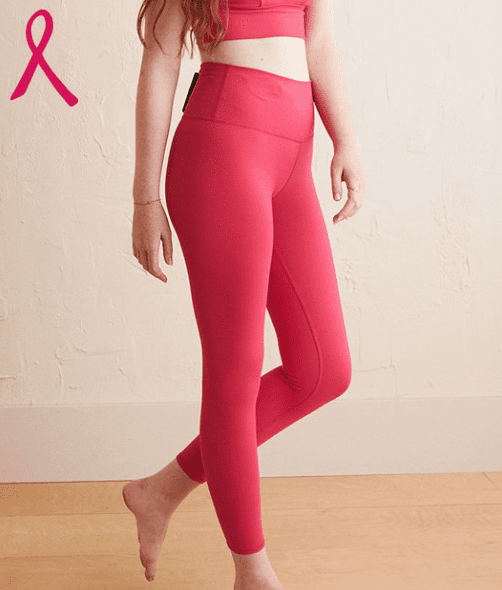 Perfect for a workout or stroll around town. Buy them here. 
2) Chico's Living Beyond Breast Cancer Scarf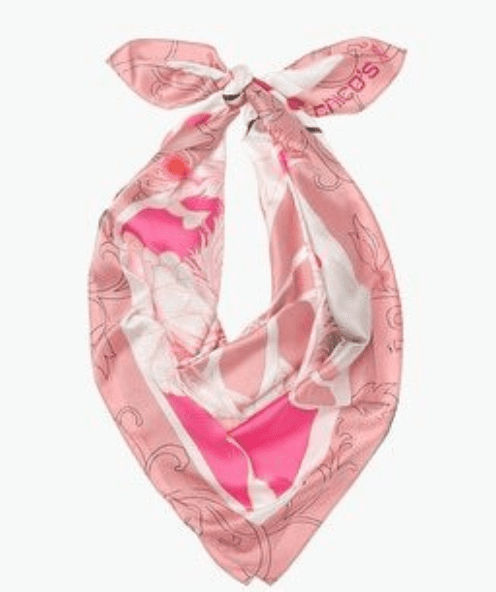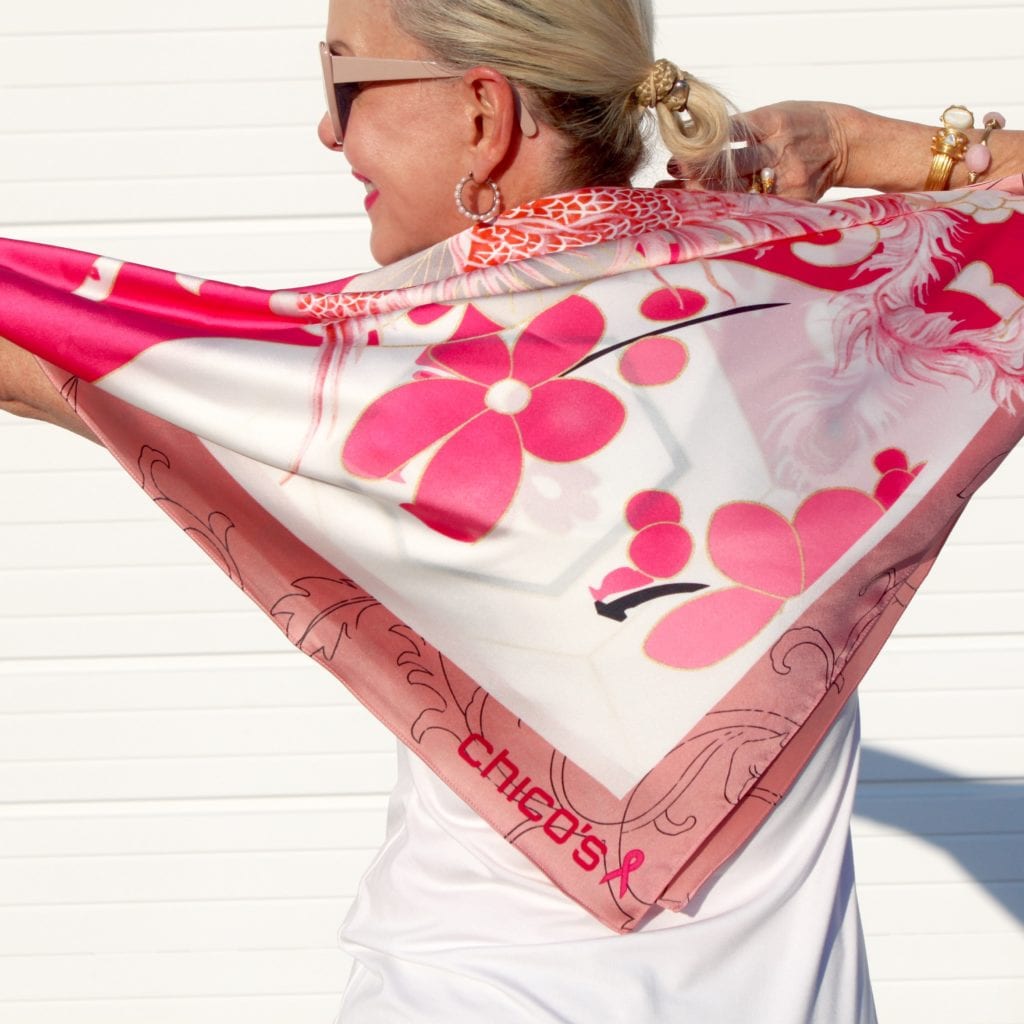 These ascot style scarves are on-trend this fall, and are great to pair with fall jackets. Buy it here. 
3) White House Black Market Breast Cancer Awareness Tee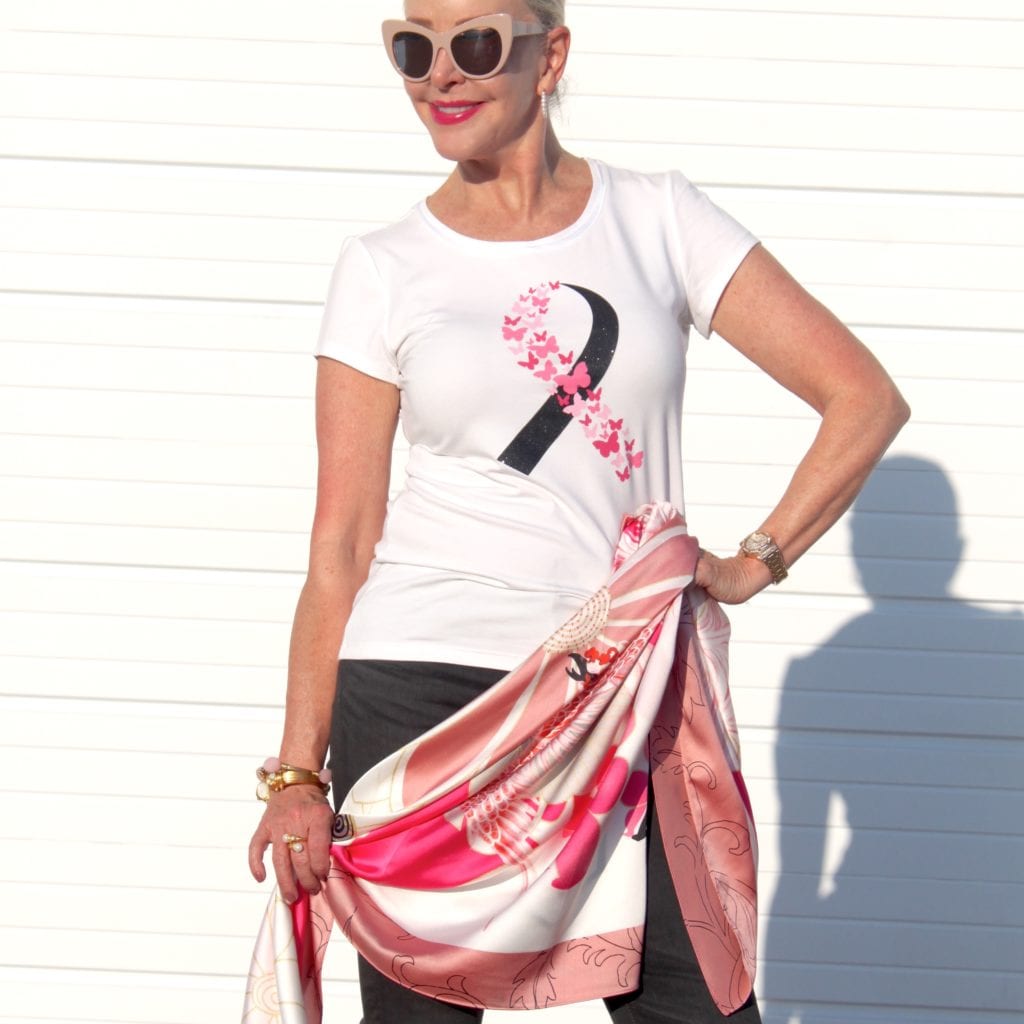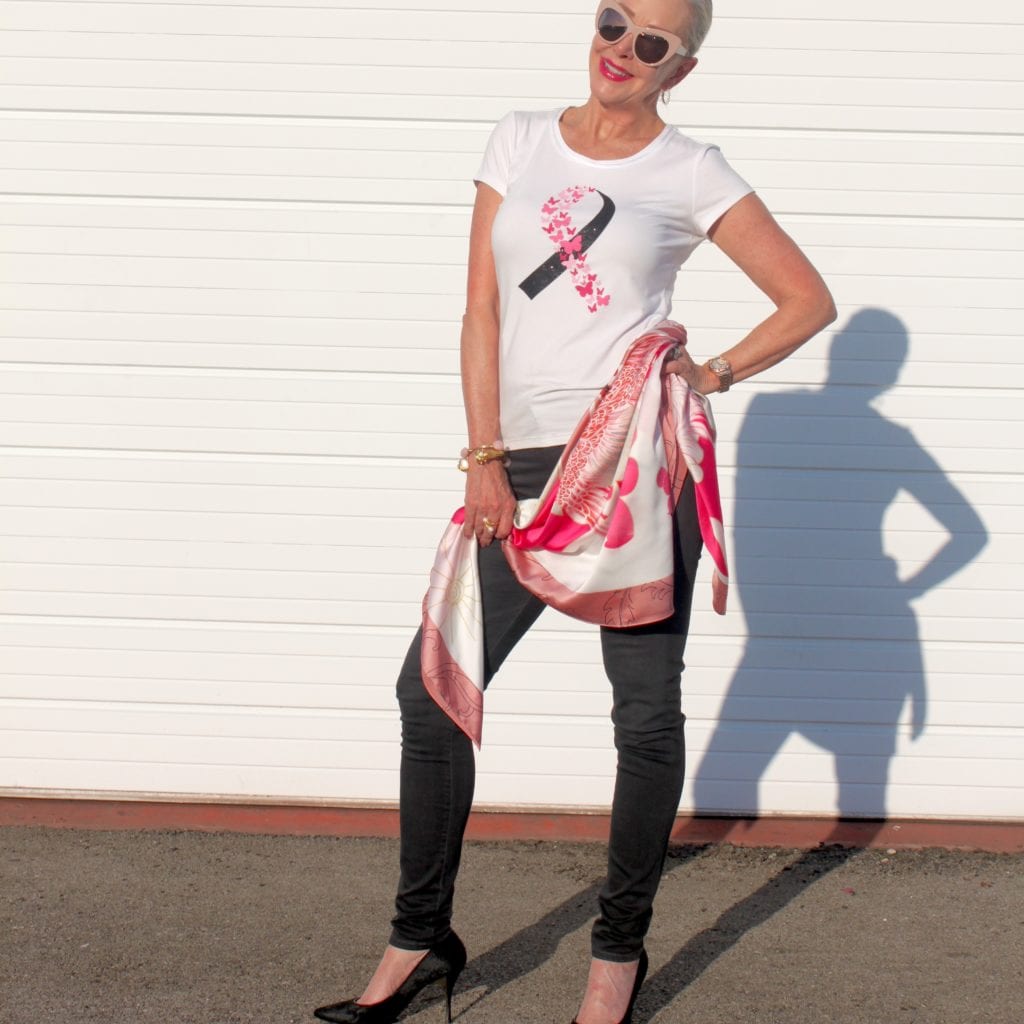 Love a good classic t-shirt, and especially one that proceeds go to this cause. Buy it here. 
4) Chico's Living Beyond Breast Cancer Umbrella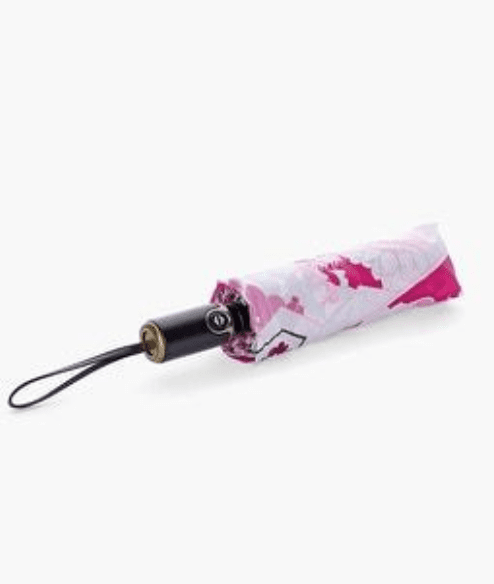 Here in Texas, we've had all kinds of rain coming our way. This size is perfect for a small purse and perfect for this month! Buy it here.
5) 990v4 Pink Ribbon Women's Made in USA Shoes – (W990-V4K) from New Balance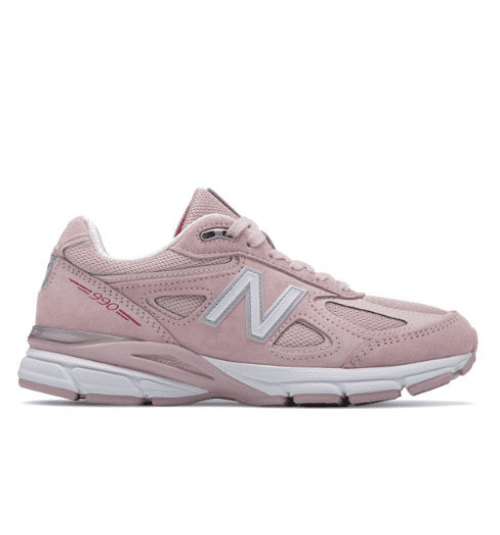 Perfect for running through those fall leaves with the wind in your hair. Or, just a good athleisure outfit. Buy them here. 
6) Ralph Lauren's Pink Pony Graphic T-Shirt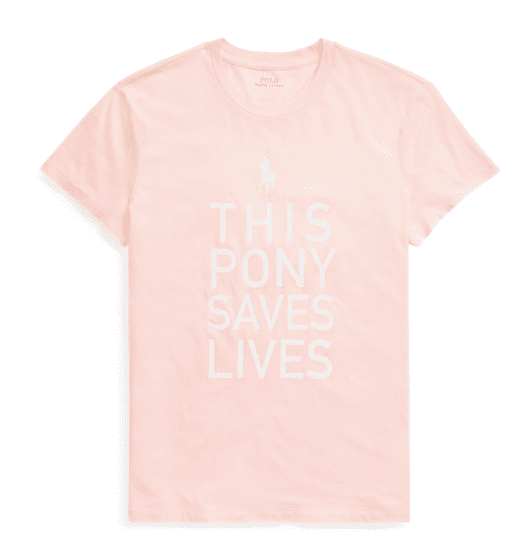 Simple. Meaningful. Timeless. What else would you expect from Ralph Lauren? Buy it here. 
7) Estée Lauder – Powerful Pink Color Collection Limited Edition Four-Piece Set

Got any friends with birthdays this month? This makeup set just might be the gift that keeps on giving! Buy it here. 
8) Chico's Living Beyond Breast Cancer Pajama Set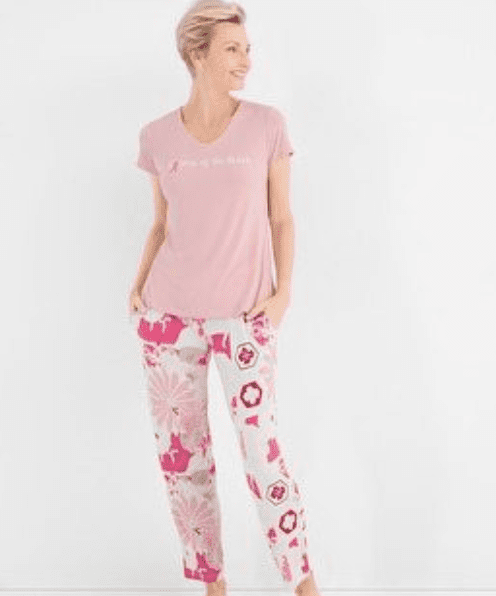 For nights by the fireplace. Preferably, with s'mores. Buy this set here. 
This is the perfect gift for your mother, sister, aunt or a good friend. Buy this cream here.
We hope these picks have inspired you to do what you can to make this October an opportunity to fix your eyes on this disease, and what you can do to prevent it from affecting more lives. So go out there, get your mammograms, order some pink products- and start changing this world for the better! 
MORE PRODUCTS
SALE ALERT
J CREW: 35% off  your purchase Use Code: Flash
SHESHE'S TIDBITS
Thursday will be crazy for SheShe Show. If you live in Houston, tune in Thursday to Great Day Houston at 9 am for a segment with Adam Glassman. He is the creative director for Oprah Winfrey. Then that evening you can meet him at the Chico's in the Houston Galleria between 6:30 and 8:30 pm. He is adorable and soo very talented. I will be there so come by and say hi and tune in on Thursday to Great Day Houston with my friend Debra Duncan.
Friday morning I will be taking a trip that will be lot's of fun to follow along on Instagram and Instagram Stories so stay tuned.
Friday I am headed out to an exciting adventure for a destination collaboration. I will be traveling with my blogger besties so you know it will be a lot of fun. I promise to entertain you!!
We have updated most of the Shop SheShe categories located at the top in the menu bar. Simply hover over and click on the category you are interested in.
Gala's, weddings, graduations, holidays or just everyday wear…..we have fashion suggestions for you, so stay tuned. Be sure to check out ShopSheShe tab at the top in the menu bar. Hover over and choose the category in the drop down. We try to keep it up to date with the latest and greatest for all budgets. Subscribe here and then you won't miss a post. Simply enter your email in the pop-up box when you come to this site or at the top of this page in the subscribe box.
WELCOME new readers. We are a fashion/travel/lifestyle blog. We talk about anything and everything, from fashion, travel, health issues to even an occasional recipe. If there is a topic that you are interested in, then let us know. We will do our best to bring that story to you. Have a great week sweet friends and thank you for following along. Without you, we could not continue on this crazy fun journey!