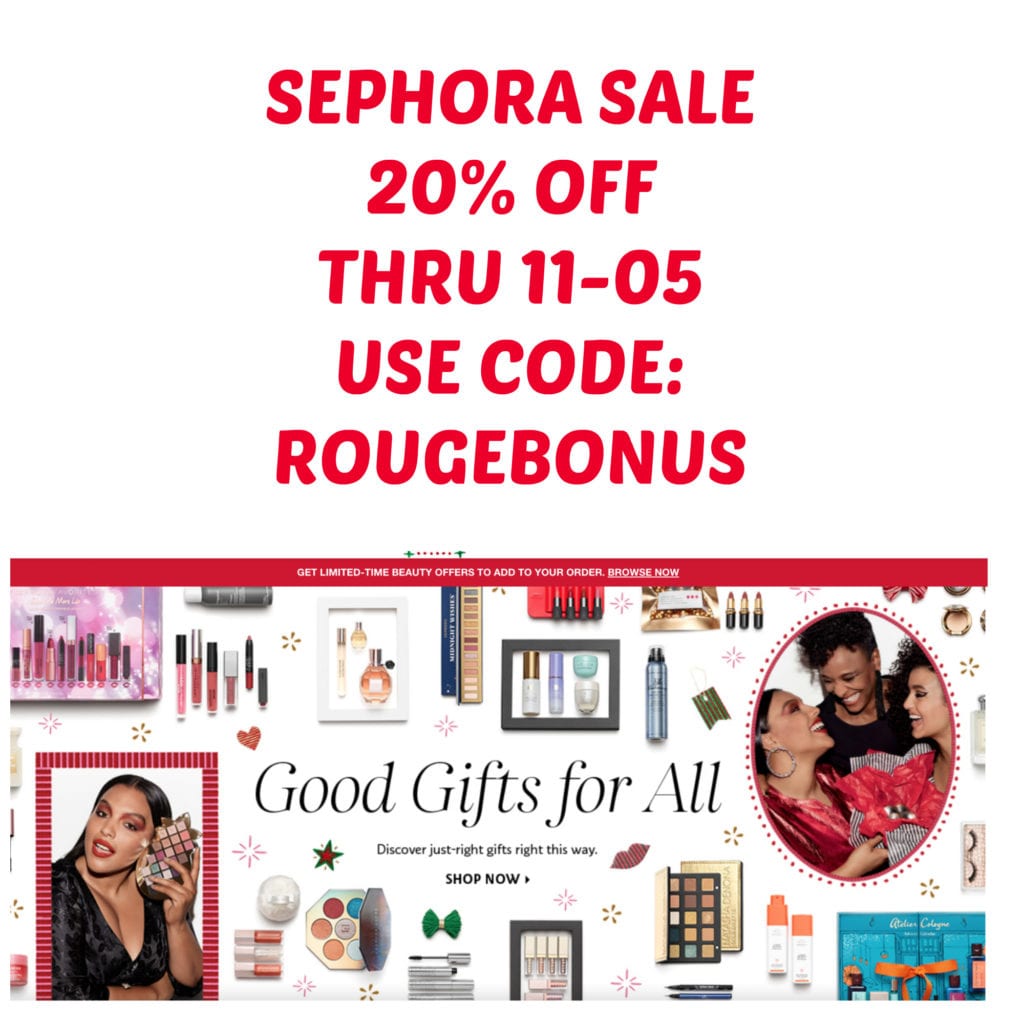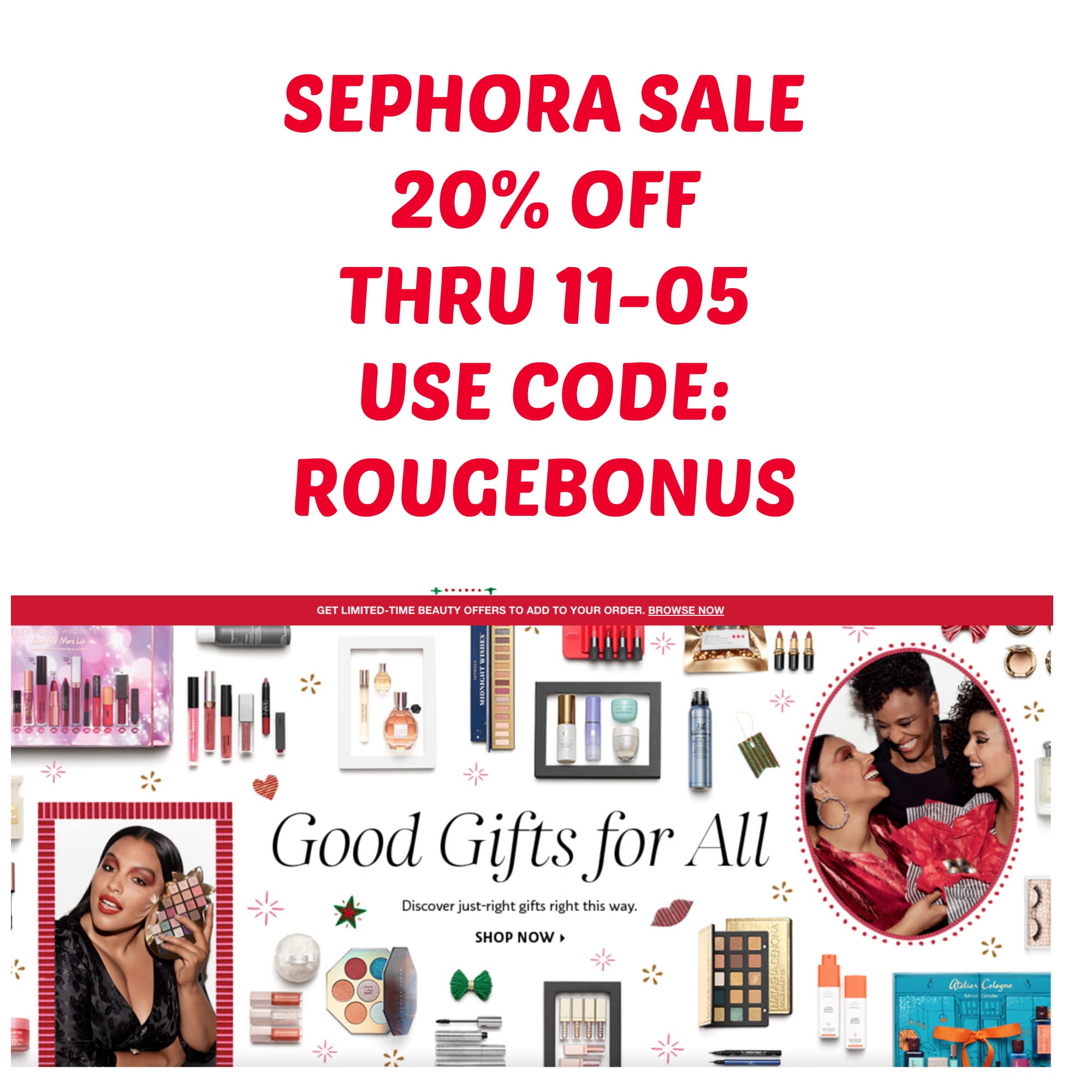 Can you believe that it is that time of year where we need to be thinking about those Christmas gifts? The retailers are jockeying into position to get your dollar so today we will kick it off with Sephora's yearly November sale. This is just in time to start early on your shopping list.
I always do some shopping for myself when these sales pop up as well as pick up a few items for some of my family and friends. It is an especially great time to grab those pricier items like this Dyson hair dryer. I have 3 of them now and I never paid full price for any of them. The T 3 Twirl curling iron is also a higher end item that you can snag now at 20% off.
Just recently Charlotte Tilbury brand was added to the Sephora family. I am sooo excited, because I adore her products, especially her lipsticks.
How to Become a Beauty Insider Member
To shop this sale you must be a Beauty Insider Member then you can shop the discounts soon. If you are Sephora Rouge Member you can start shopping top beauty finds today 20% off with code ROUGEBONUS. This sale ends November 5th at 11:59 PT
"Not a Sephora Beauty Insider Member? No worries! Sign up here for free today to get 10-20% off purchases"  See dates of sale below for the Beauty Insider Member.
Once you spend a minimum of $350 on Sephora products, your Beauty Insider membership will be elevated to the VIB level. If you spend $1000, you'll automatically be bumped up to Rouge membership. This includes free custom makeovers, access to invite-only events, and the best Sephora deals year-round!
Find out more details about the benefits of being a Beauty Insider here.
Below are some products that I am using or have been recommended by other influencers. There are so many great products so you can go here to surf all of the great deals.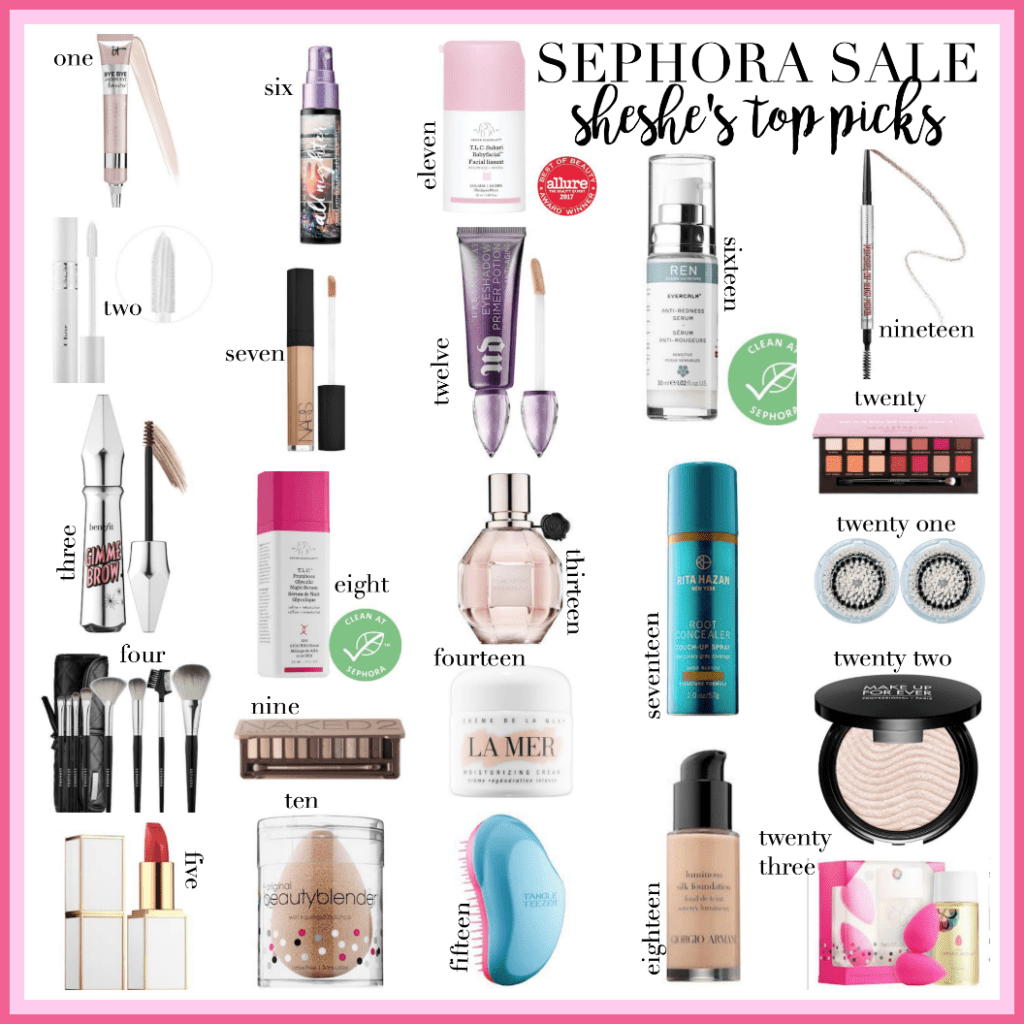 one // two // three // four // five // six // seven // eight // nine // ten // eleven // twelve // thirteen // fourteen // fifteen // sixteen // seventeen // eighteen // nineteen // twenty // twenty-one // twenty-two // twenty-three
MORE SALES
SHESHE'S TIDBITS
 Retailers are all doing their seasonally/ Friends & Family Sales and Christmas is nipping on our heels. argh….. We will try to keep you up to date on the latest must-haves as well as steals and deals so stay tuned!
We have updated most of the Shop SheShe categories located at the top in the menu bar. All you have to do is hover over and click on the category that interests you.
Gala's, weddings, graduations, holidays or just everyday wear…..we have fashion suggestions for you, so stay tuned. Be sure to check out ShopSheShe tab at the top in the menu bar. Hover over and choose the category in the drop down. We try to keep it up to date with the latest and greatest for all budgets. Subscribe here and then you won't miss a post. Simply enter your email in the pop-up box when you come to this site or at the top of this page in the subscribe box.
WELCOME new readers. We are a fashion/travel/lifestyle blog. We talk about anything and everything, from fashion, travel, health issues to even an occasional recipe. Let us know if there is a topic that interests you. We will do our best to bring that story to you. Have a great week sweet friends and thank you for following along. Without you, we could not continue on this crazy fun journey!