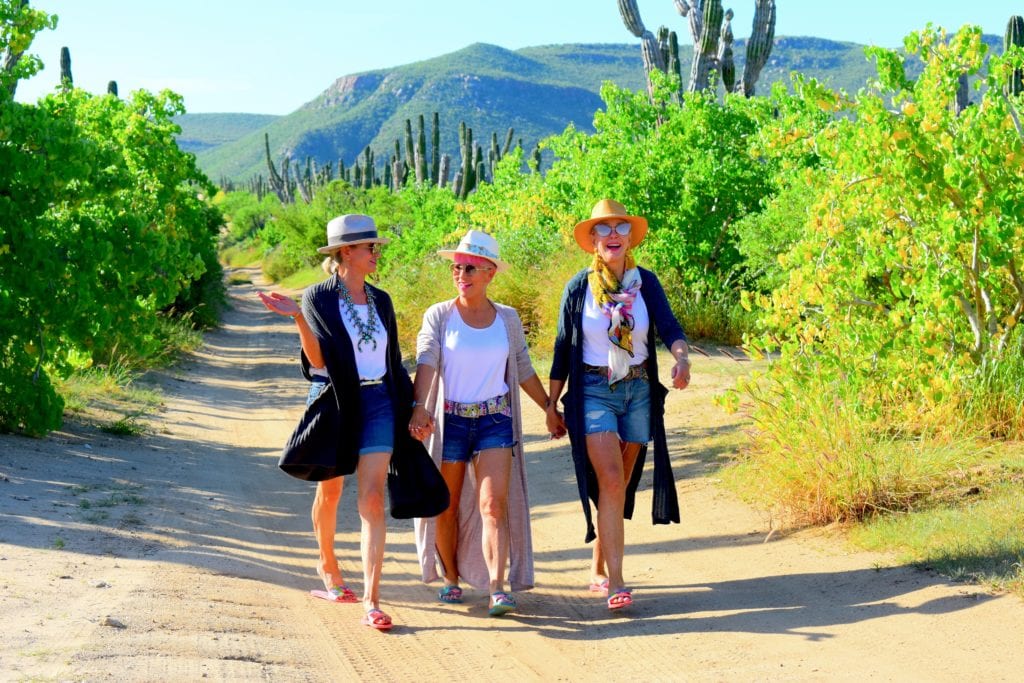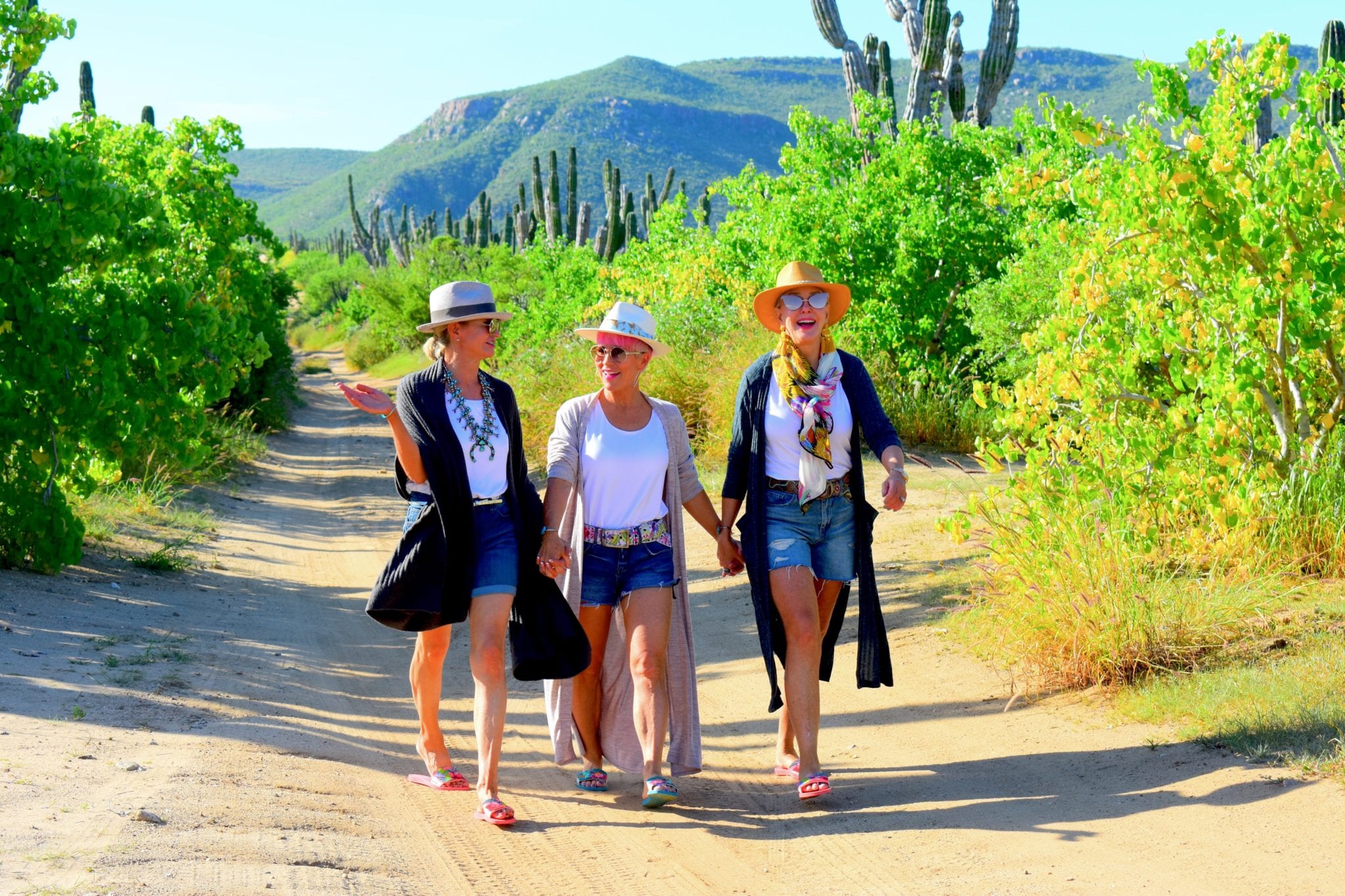 This post is sponsored by Soma Intimates. I was paid for this post and received the included apparel as compensation.
On a recent trip to the Baja of Mexico, I traveled with my influencer friends Shauna @chicover50, Jamie @moreturquoise, and our travel producer Nina @theparadisestory. When planning our outfits we knew that our friends at Soma Intimates would be able to provide us with our most important travel necessities and that would be cute pajamas and a cardigan for layering. You never know when temps can get cooler in the evening and you know how cold airplanes can get.
I have long suggested the longer style cardigan as an important travel necessity. I have collected at least a half a dozen styles over the years. Just recently Soma Intimates expanded their apparel category that includes beautiful wraps, cardigans, leggings and more that I think are perfect for your travel necessities You can go here to shop this collection.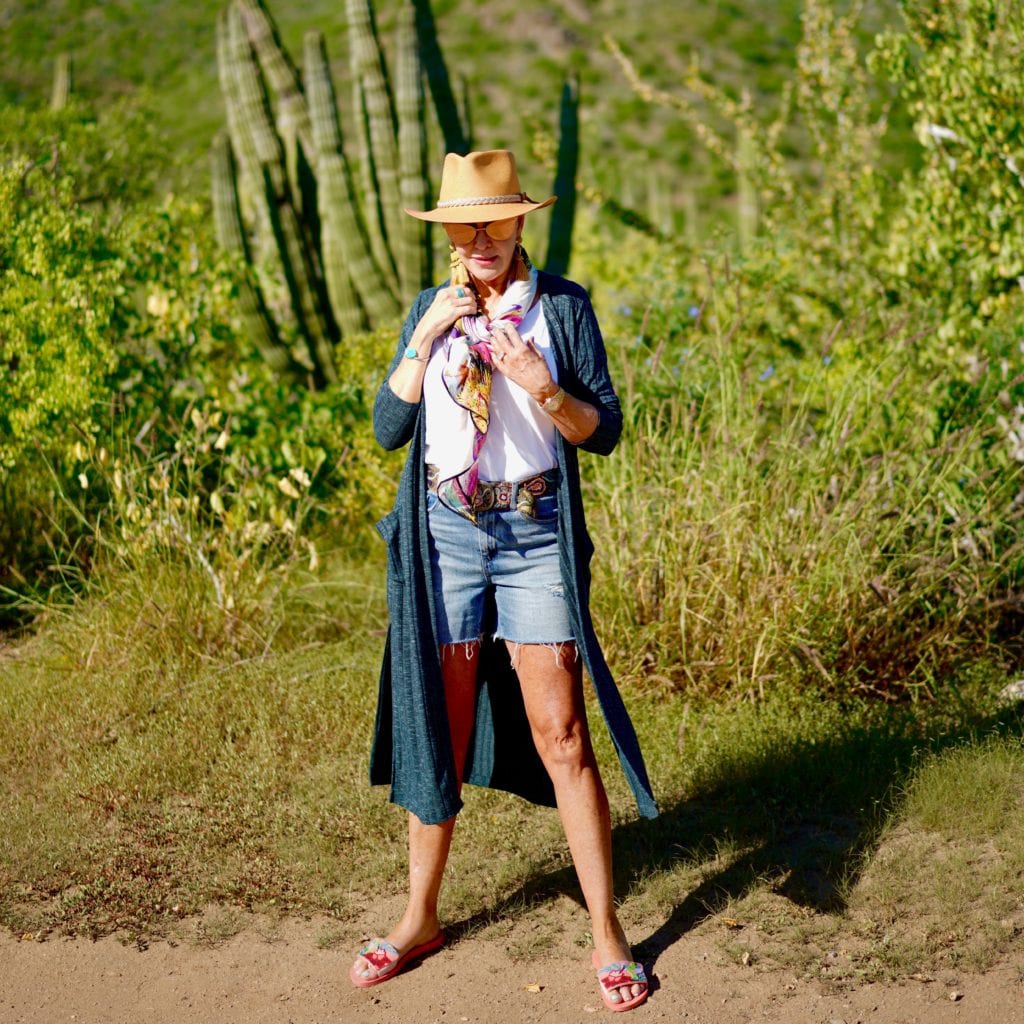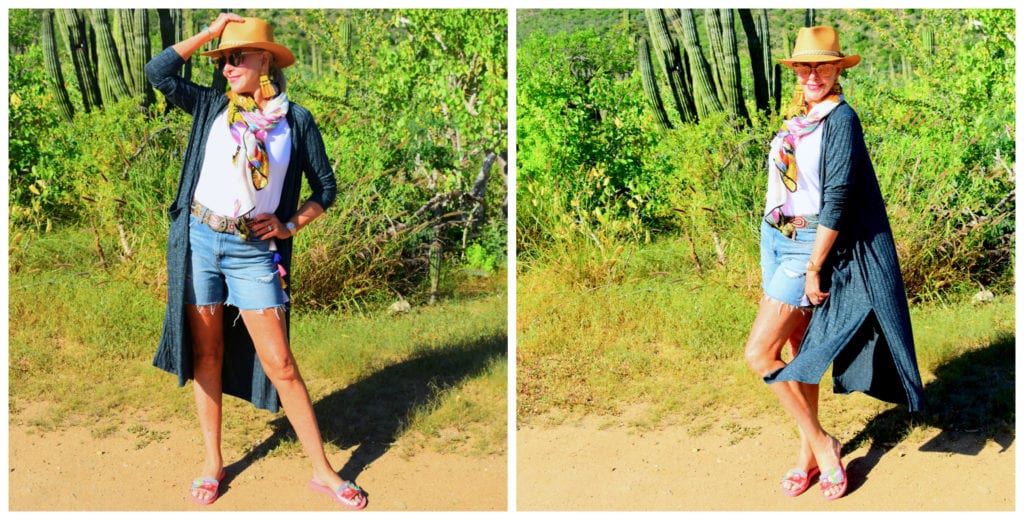 SHOP OUR CARDIGANS/WRAPS
So when you go on a trip where you will be hanging out with girlfriends, then you want to make sure that you have appropriate pajamas. What do you sleep in, or should I ask? Ha Ha Ha!! I used to sleep in the tackiest sleepwear but over the last few years, I have upped my game. My pajama drawer is looking really good now. I will say it feels so nice to wear nice pj's, the same goes for wearing nice necessities like bras and panties too.
Soma Intimates has developed a line of sleepwear called Cool Nights. The technology of their fabrics are breathable and keeps you cool and dry. This is so important to me and most women that are going through menopause or are post-menopausal. This sleepwear also retains their shape and silky drape, even after countless washings. Go here to shop a variety of Cool Night styles. Scroll on down to shop all of our pajama outfits.
IN CONCLUSION
When thinking about your life at home or traveling around the world, Soma Intimates can definitely meet many of your needs. Also, their apparel and intimates make great presents. You know what that means…..Christmas is right around the corner.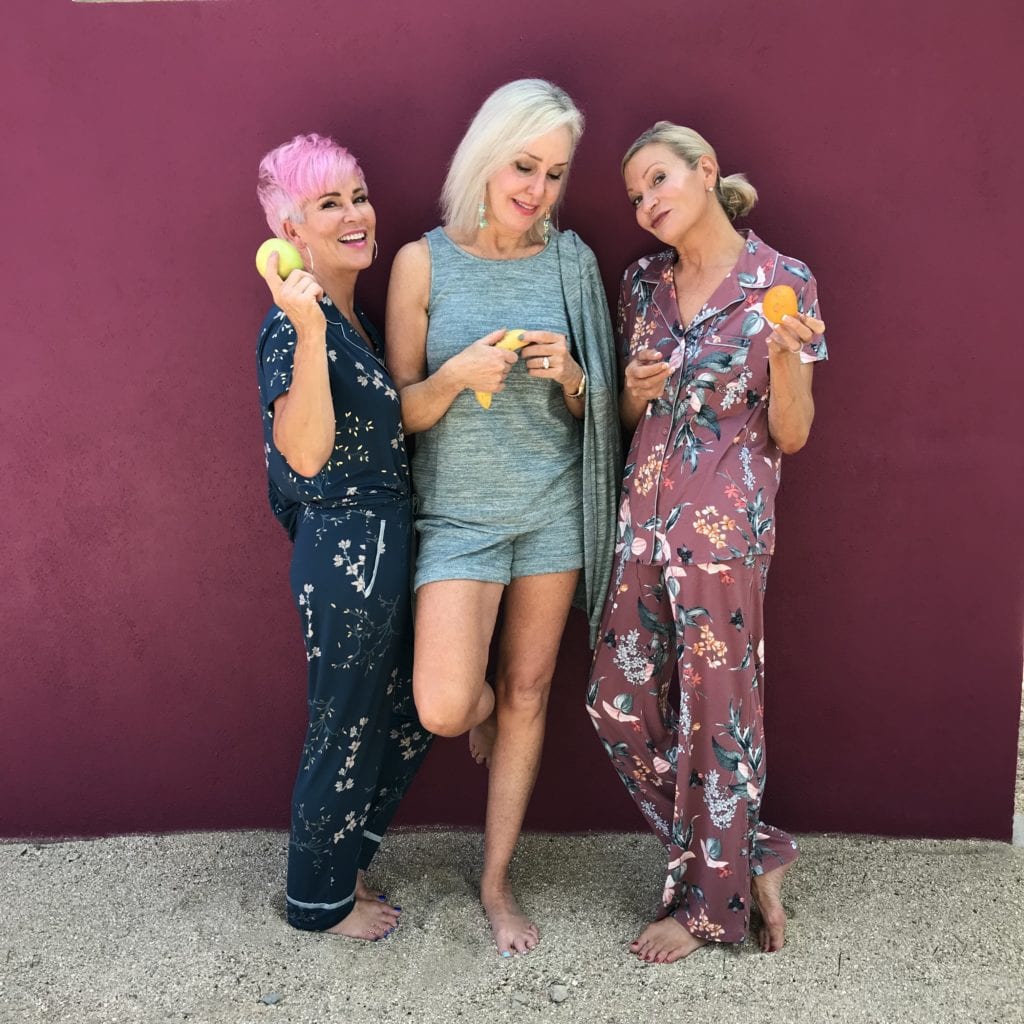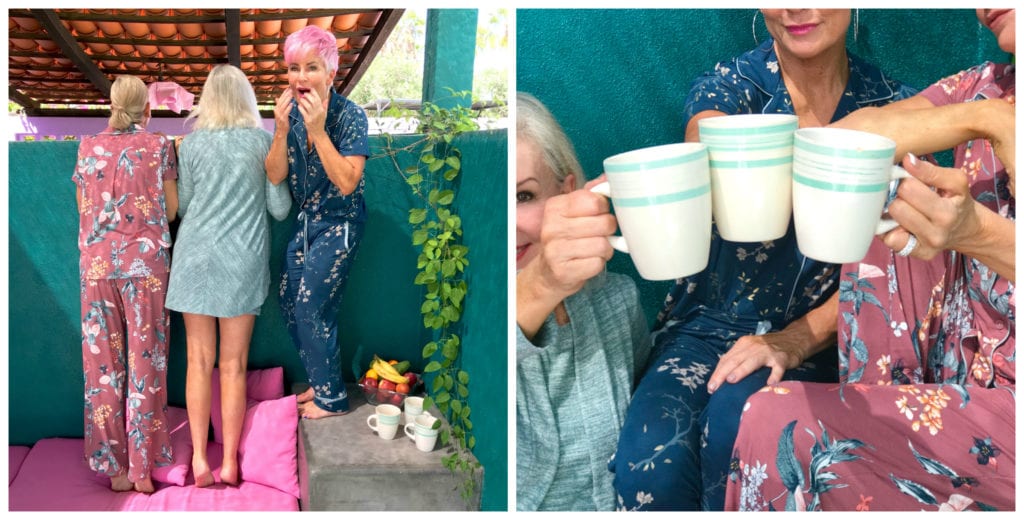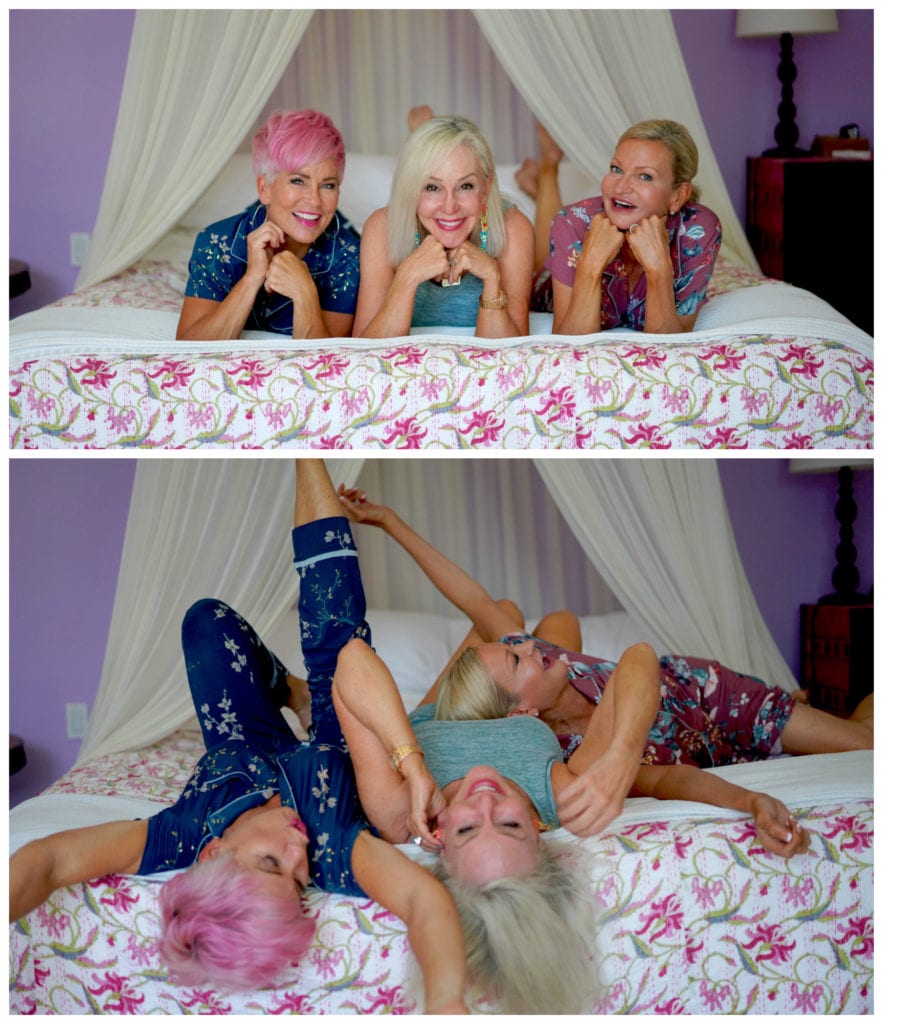 SHOP OUR PAJAMAS
SALE ALERT
Last day of the SEPHORA SALE with 20% off. Go here for all you need to know and shop our favorites or just stock up on your necessities.
SHESHE'S TIDBITS
 Retailers are all doing their seasonally/ Friends & Family Sales and Christmas is nipping on our heels. argh….. We will try to keep you up to date on the latest must-haves as well as steals and deals so stay tuned!
We have updated most of the Shop SheShe categories located at the top in the menu bar. All you have to do is hover over and click on the category that interests you.
Gala's, weddings, graduations, holidays or just everyday wear…..we have fashion suggestions for you, so stay tuned. Be sure to check out ShopSheShe tab at the top in the menu bar. Hover over and choose the category in the drop down. We try to keep it up to date with the latest and greatest for all budgets. Subscribe here and then you won't miss a post. Simply enter your email in the pop-up box when you come to this site or at the top of this page in the subscribe box.
WELCOME new readers. We are a fashion/travel/lifestyle blog. We talk about anything and everything, from fashion, travel, health issues to even an occasional recipe. Let us know if there is a topic that interests you. We will do our best to bring that story to you. Have a great week sweet friends and thank you for following along. Without you, we could not continue on this crazy fun journey!