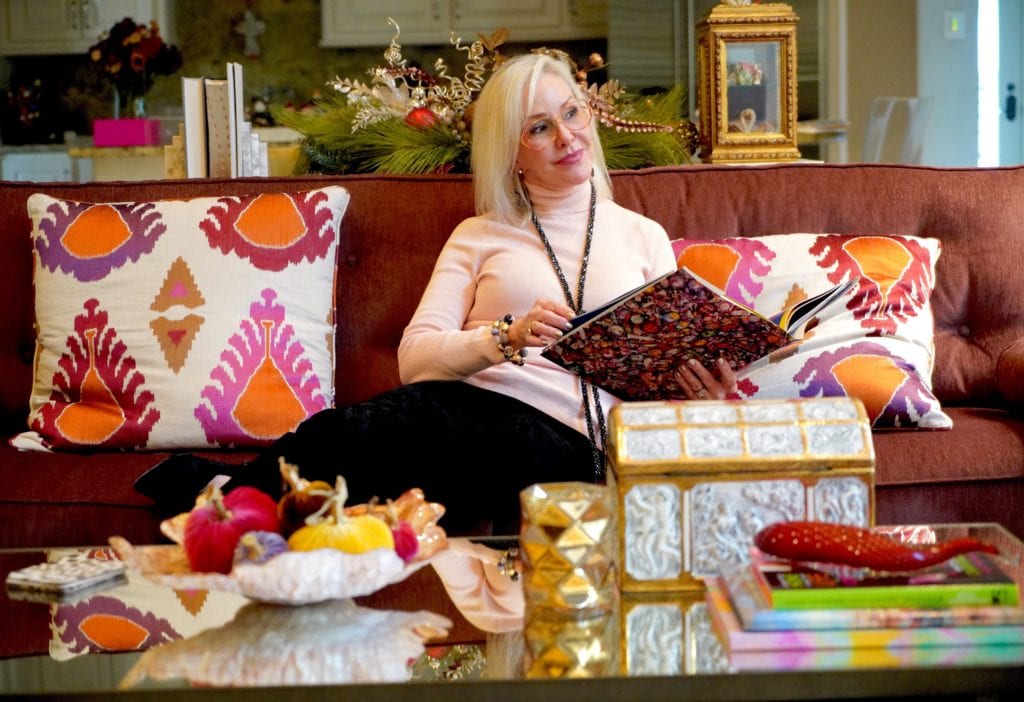 Happy Holidays sweet friends! Tis the season and boy oh boy the cards are stacked on the consumer's side. There are more great sales than I have ever seen before and they aren't just for Black Friday or Cyber Monday, they were all weekend and many will be all week. Today, we have a roundup of a variety of looks from Chico's and all on sale at 50% off everything.
I have been working with Chico's this year sharing their innovative technology in clothing and other exciting projects. I will highlight each one of them again now.
I haven't been able to wear turtlenecks since pre-menopause. This new technology of Coolmax® cotton fibers keeps moisture from the skin hence keeping us cooler. I can now wear them again and they are so so chic. They also come in 14 beautiful colors.
SO SLIMMING PANTS
These pull-on style pants are the best EVER and will be seen more in our roundup!! Chico's has added a hidden panel at the tummy that gives a smooth and firming look. I think I have 3 pairs now. The latest styles are done in sequins, flocked (below photo) and the gold scroll pattern on black Ponte fabric that feels like velveteen. They also did a trouser style that I will show you on down the page.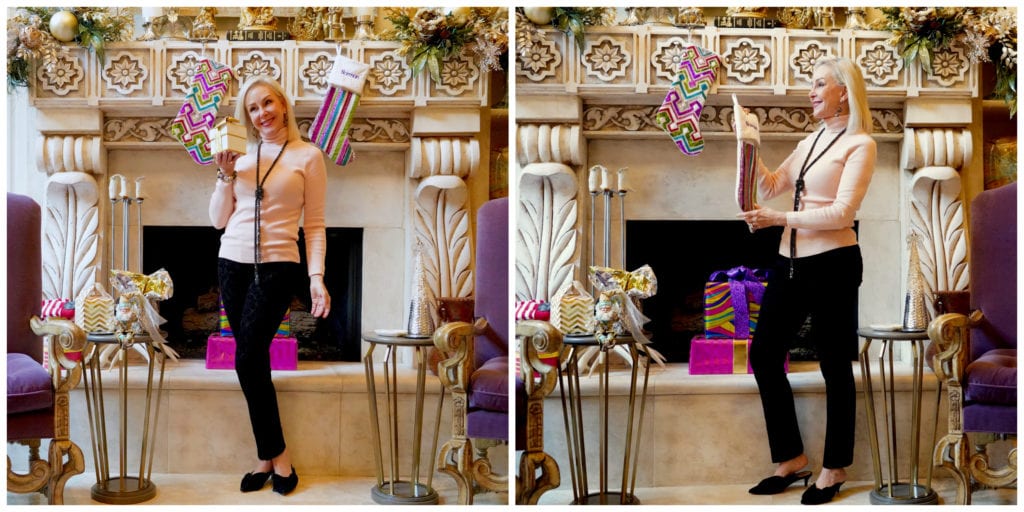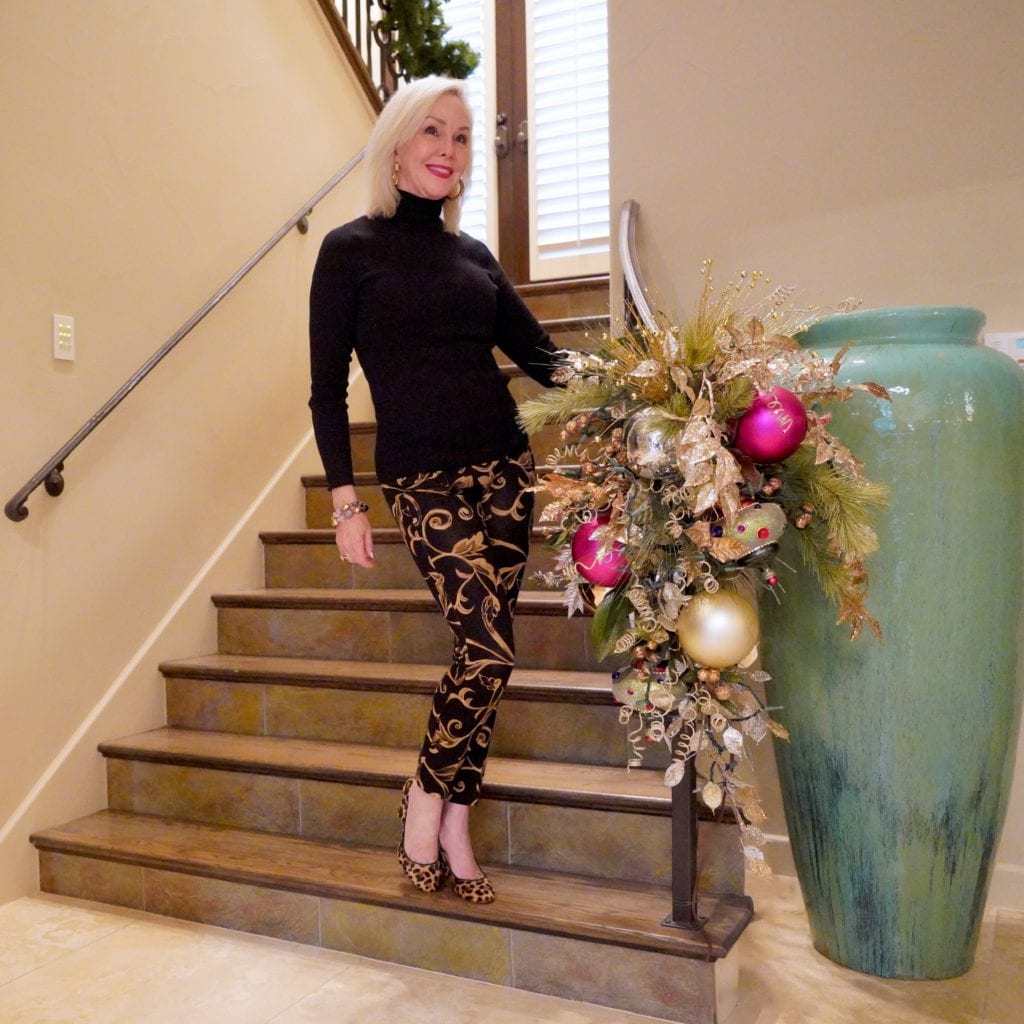 NYDJ'S
Above is a fabulous collaboration that Chico's did with NYDJ's. (Not Your Daughter's Jeans) Now at Chico's, you can purchase their most popular styles at Chico's. I bought NYDJ jeans for my boutique back when they first started. They were good then but they have now perfected the fit. I am wearing the Flawless contour bootleg jean. Go here to see the lineup at Chico's.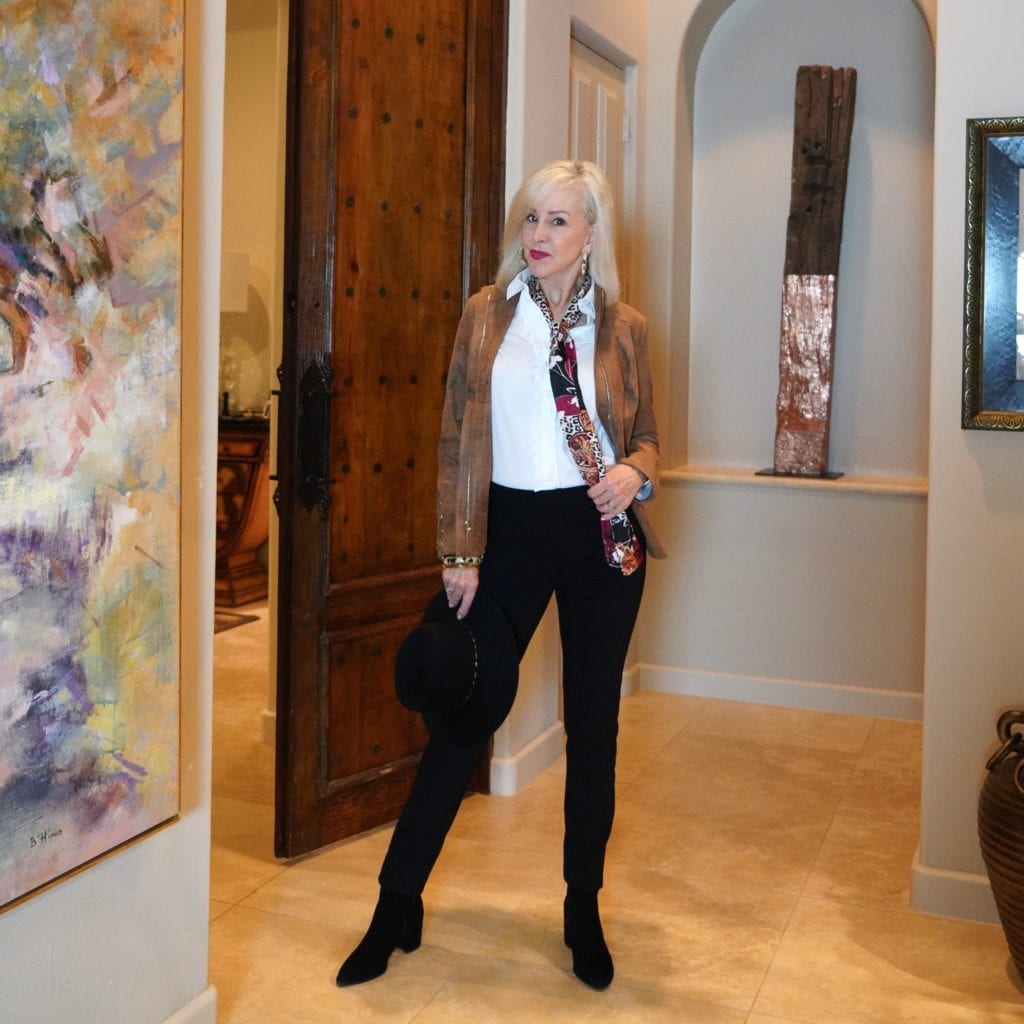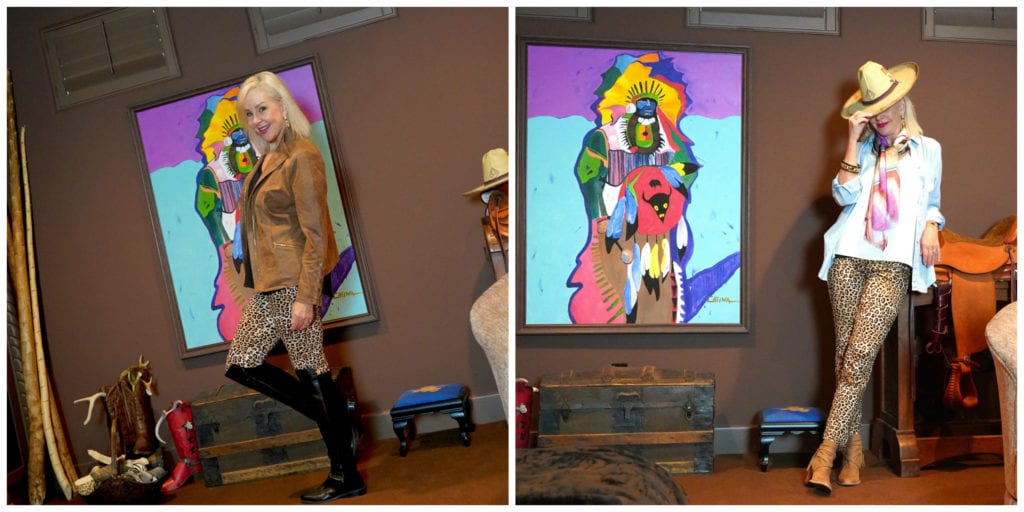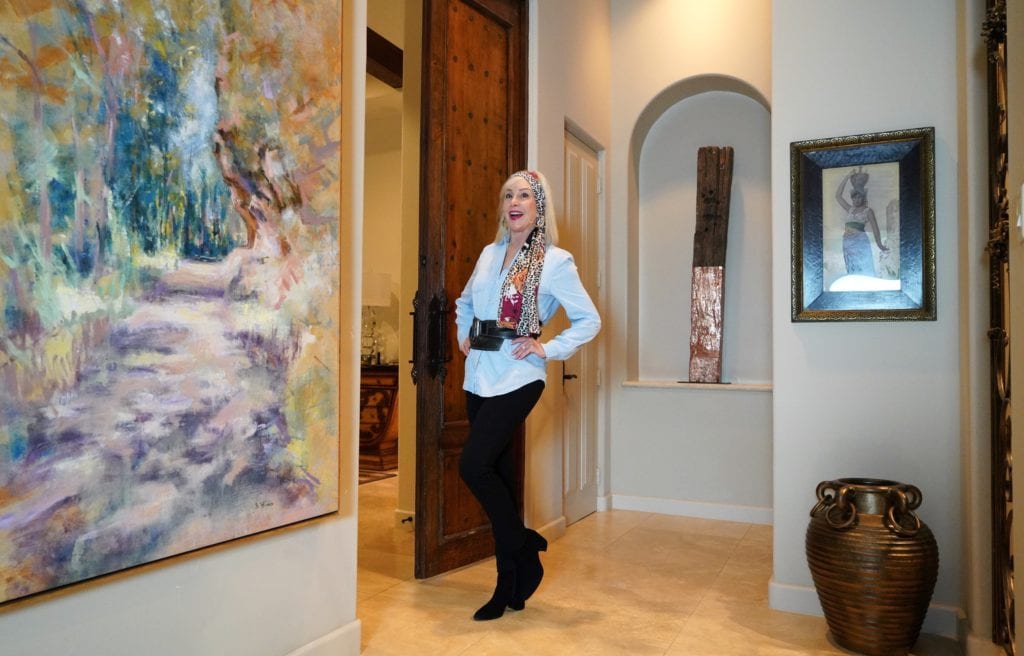 Here again in the photos above I am wearing the pull on So Slimming Juliet pants. Chico's goes to great lengths to be on the leading edge of trends and here you will see the leopard print in the pant that has been everywhere on Instagram.
NO-IRON SHIRT
Now, this is a woman's dream. No iron?? Yes, that's what I said and they are indeed just that. Wash, dry in the dryer and wear!! The fabric is soft but holds it's shape. Wear them tucked in, a half tuck or all out tunic style. Wear them as part of your workwear looks or throw them over your ripped jeans and add a leather moto jacket and you are oh so cool!! Did you know that Amazon is now carrying some of Chico's styles? This shirt comes in a few prints and lots of pretty solid colors.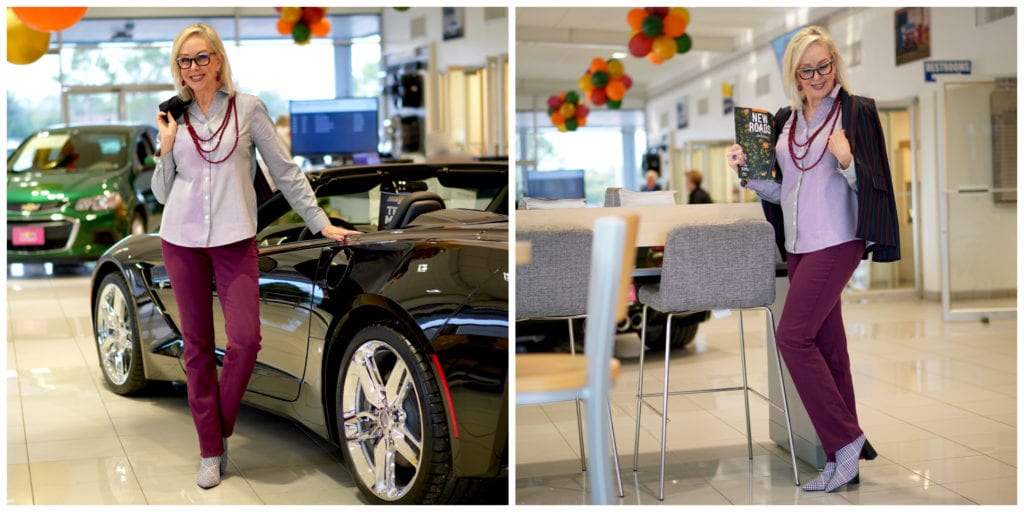 This no-iron shirt is on Oprah's Favorite Things list this season. Don't miss this chance to snag yours before they are sold out!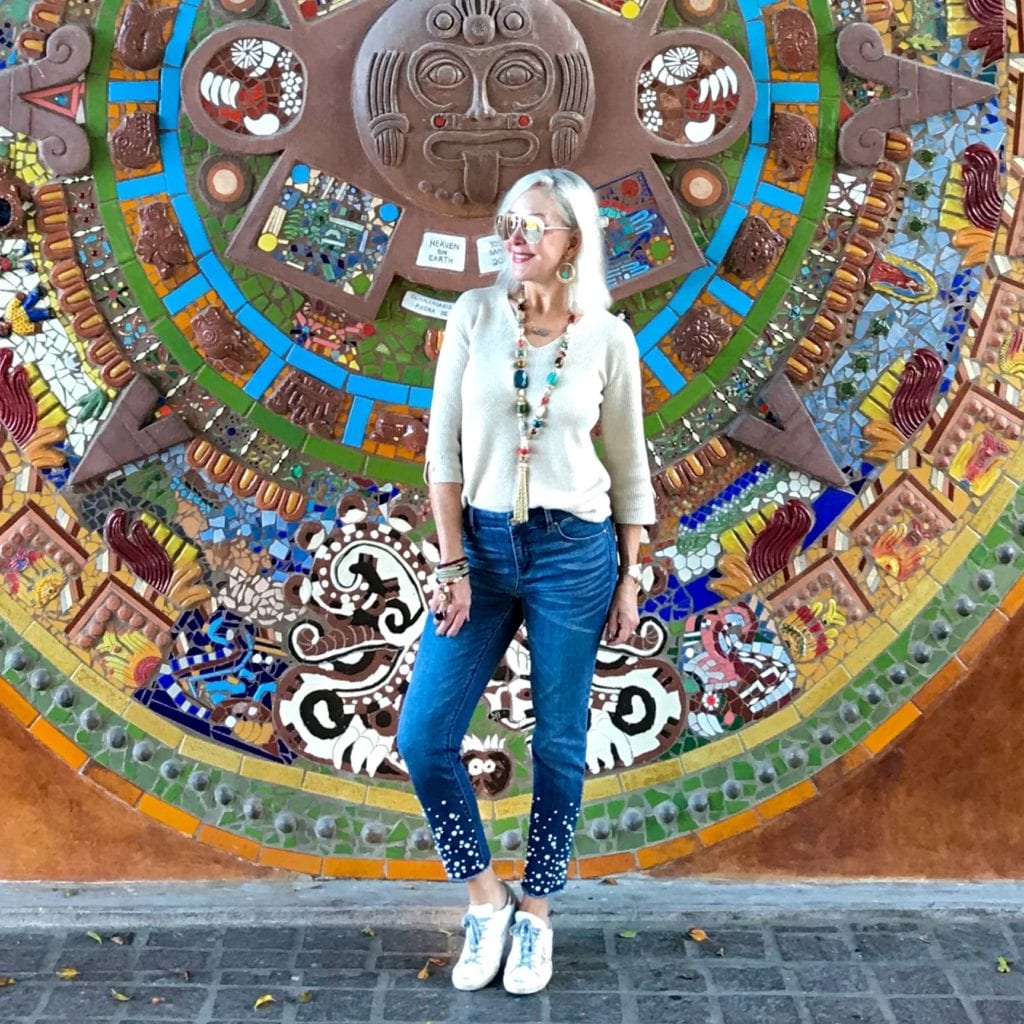 The So Slimming technology is also giving their jeans that super fit. These adorable crop jeans are so cute with the sprinkled pearls at the bottom on each leg. Dress them up with a beautiful ruffle blouse and blazer or dress them down like I in the photo. How about wearing them with your #howboldareyou tee shirts like we did here.

SO SLIMMING TROUSERS
If you work in a corporate environment or you prefer a more conservative pant then the So Slimming Trouser is for you. Available in petite and regular sizes as well as in the basic colors black, gray, dark red and plaid like I am wearing.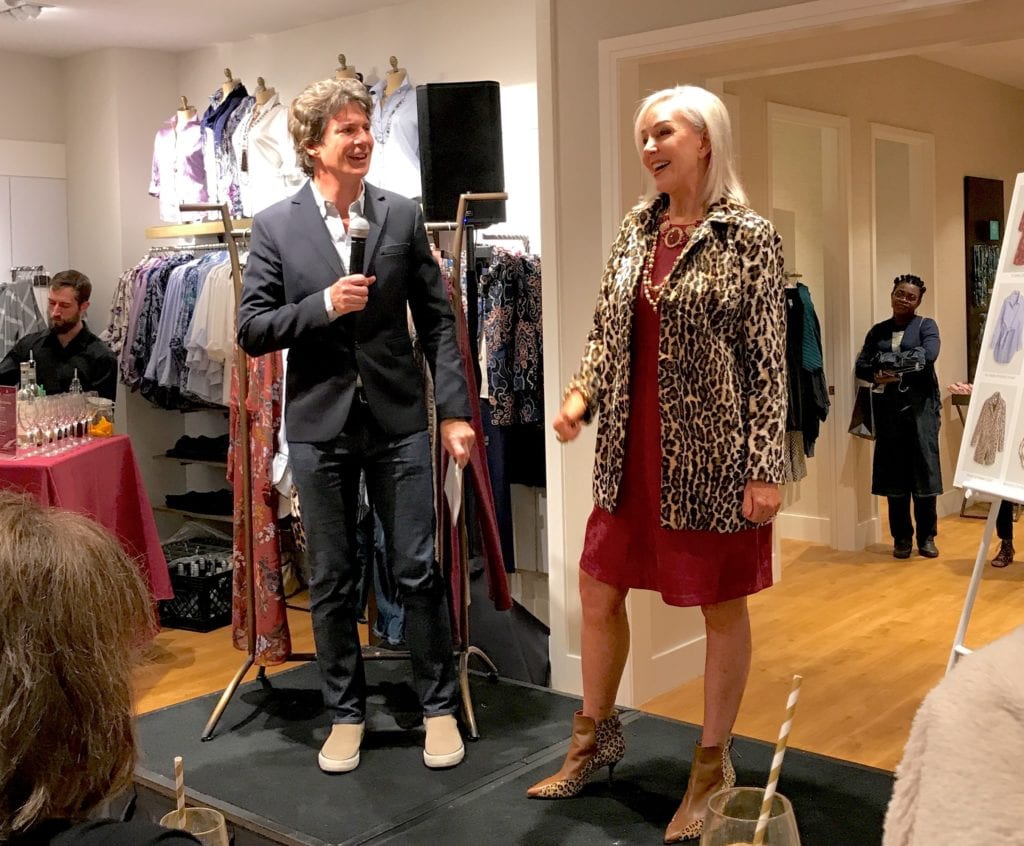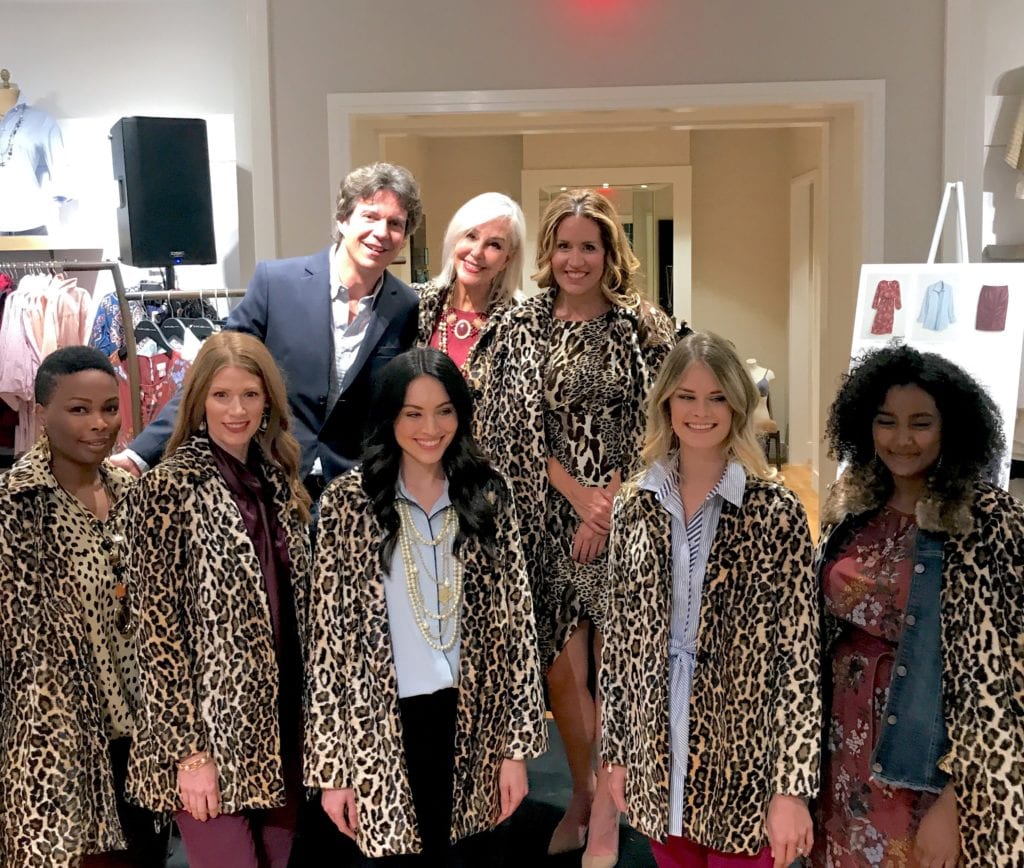 Lastly, take a long look at this fabulous lightweight faux fur jacket. It will not last long with the deep Cyber Monday discount. I was the lucky blogger to work with Adam Glassman last month when Chico's and Oprah Magazine brought him to town. Adam has been the fashion director for O Magazine for years and he is a big fan of Chico's. This leopard jacket was on his must-have list this fall. I was thrilled when I got to wear it on Great Day Houston and at the in-store event at Chico's Houston Galleria store. We had the best chemistry making the evening fun for all attending.
The last photo shows just how versatile this jacket is. How about throwing it over a black sequin evening gown? It should definitely be on your wish list or heck, just treat yourself!!
HAPPY HOLIDAYS!
SHESHE'S TIDBITS
I flew back home to Houston late yesterday after one of the best ever visits to my hometown in Maryville, Tennessee. We crammed all we could into one week. Now I am home back to work and getting ready for a full holiday social calendar! Stay tuned for some good stuff!!
Gala's, weddings, graduations, holidays or just everyday wear…..we have fashion suggestions for you, so stay tuned. Be sure to check out ShopSheShe tab at the top in the menu bar. Hover over and choose the category in the drop down. We try to keep it up to date with the latest and greatest for all budgets. Subscribe here and then you won't miss a post. Simply enter your email in the pop-up box when you come to this site or at the top of this page in the subscribe box.
WELCOME new readers. We are a fashion/travel/lifestyle blog. We talk about anything and everything, from fashion, travel, health issues to even an occasional recipe. Let us know if there is a topic that interests you. We will do our best to bring that story to you. Have a great week sweet friends and thank you for following along. Without you, we could not continue on this crazy fun journey.