Welcome to Popes Plant Farms owned by my sister and brother-in-law located in East Tennessee. If you have followed us for a while, you have probably seen this beautiful place. Norman and I visit every Thanksgiving just in time to shoot our Christmas photos as well as SheShe's Holiday Style. Last year I did a tartan puffer vest and this year we are talking about velvet jackets.
This greenhouse must be about 4 football fields in size and is full of many varieties of poinsettias. Right after Thanksgiving, they start shipping them all out to customers like many of the Krogers up and down the eastern seaboard. It is really impressive when you see it all because they plant so they are grown and ready to sell by Thanksgiving and they are all so perfect!!
The rest of the year they grow so many other seasonal plants and flowers. About 4 years ago my sister designed a prototype of succulent pots and tested the market. Today that business has exponentially grown out the roof. They call them Carefree…..get it? Succulents need very little care and they are hard to kill, so if you don't have a green thumb then this is the plant for you!!
When thinking about my December posts then, of course, I always want to do a look surrounded by these beautiful flowers. So, velvet won out this year!! Velvet has always been a beautiful winter fabric to wear but in the last couple of years, brands have really been designing a lot of looks in velvet. One reason I invested in this gorgeous green velvet blazer was that I could restyle it in several ways.
WAYS TO WEAR A VELVET BLAZER
There are so many other ways to style a velvet jacket, so just look at magazines and online websites. That is where I get many of my fashion ideas for inspiration. Scroll down to the end of this post to shop some velvet jackets at several price points and some are even on sale. I am sorry to say that this jacket sold out before I could get this posted but I linked a pink one just like it.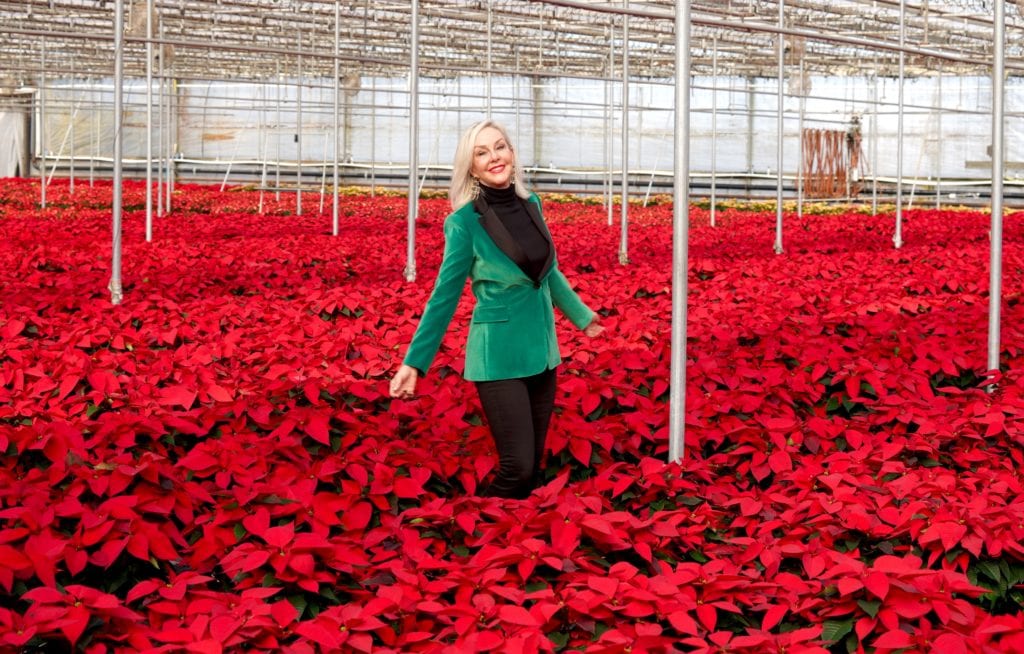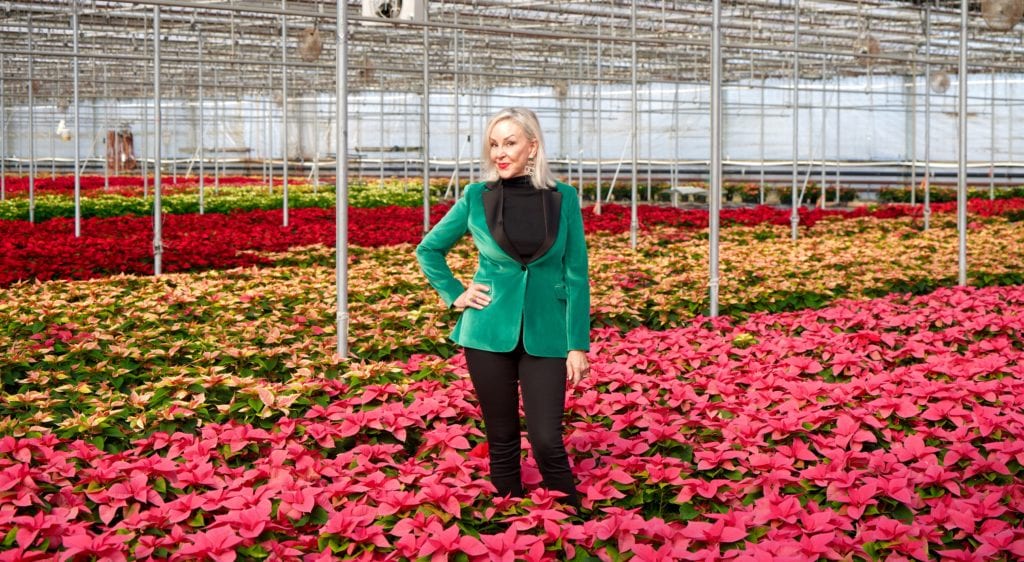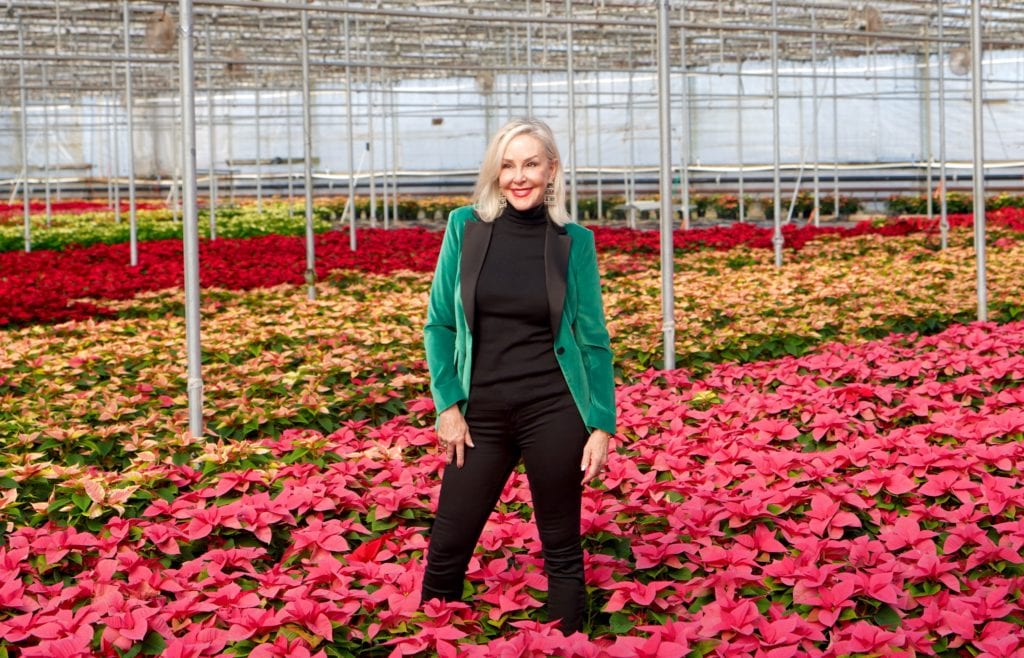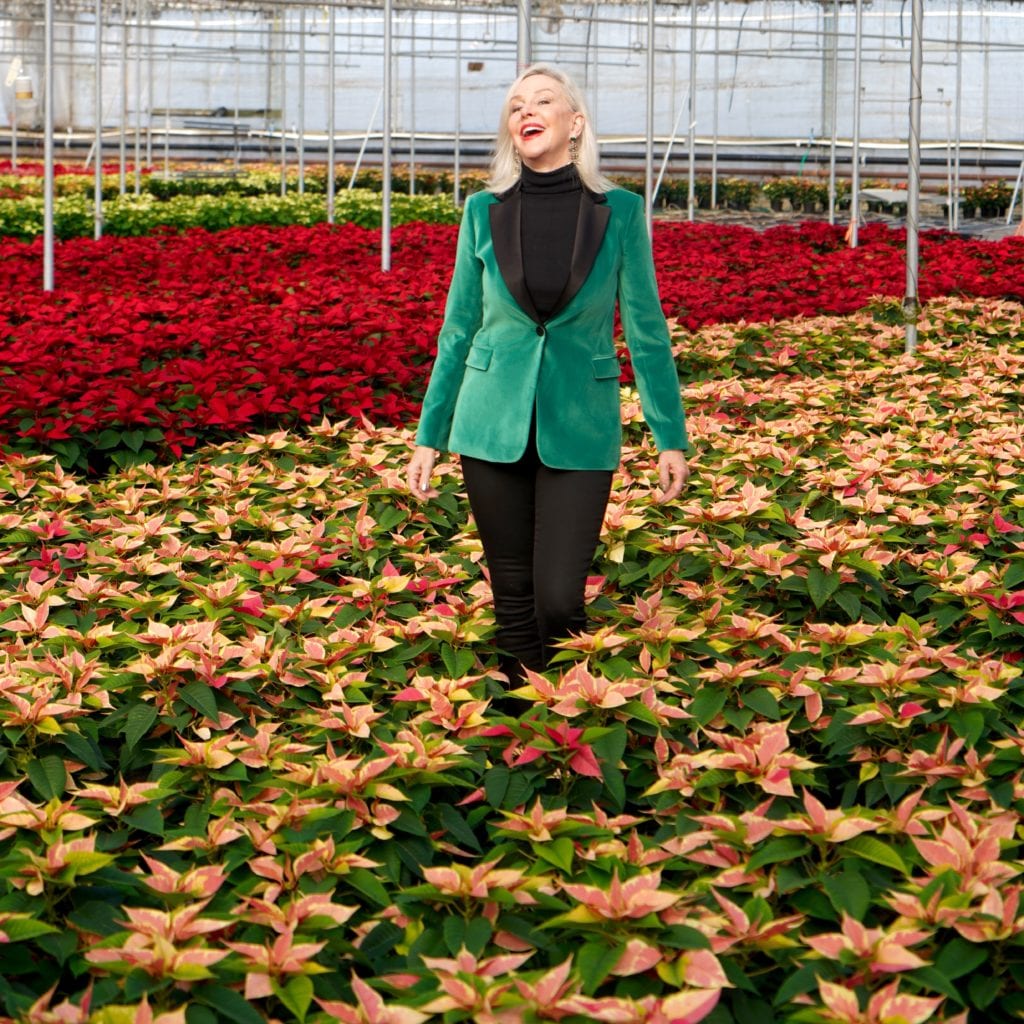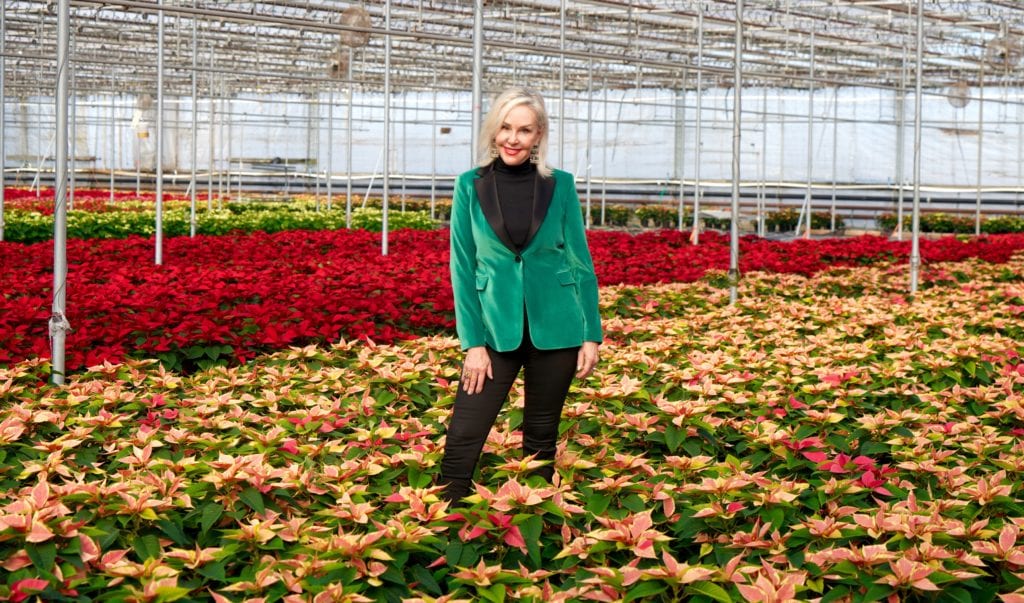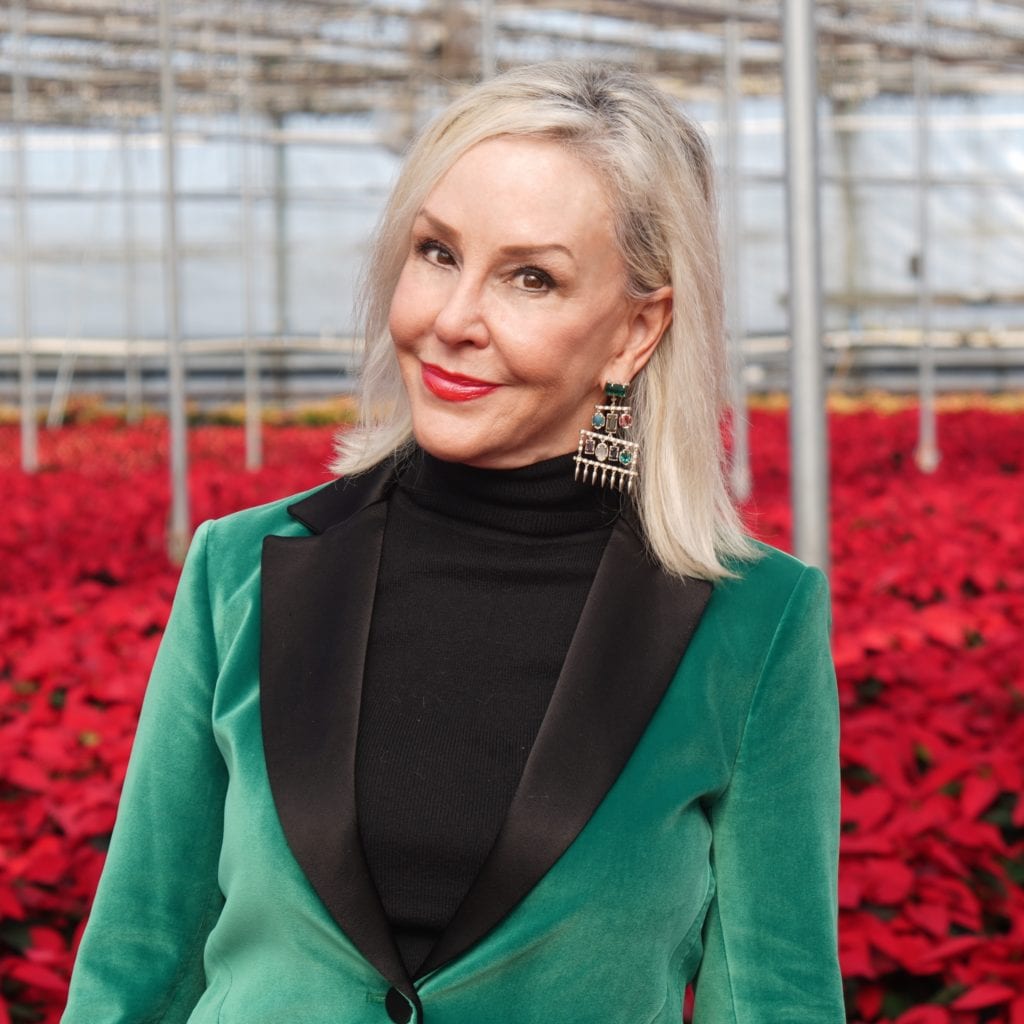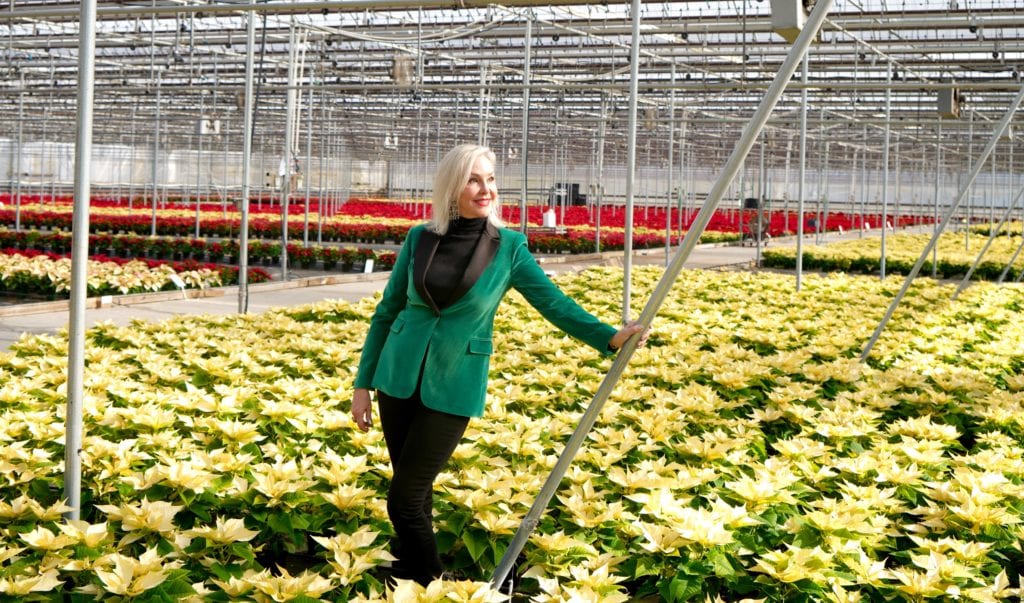 MY OUTFIT DETAILS
SHOP VELVET JACKETS
SHESHE'S TIDBITS
Up next: Our Christmas message, after Christmas sales & New Years Report Card and a big announcement for SheShe.
Gala's, weddings, graduations, holidays or just everyday wear…..we have fashion suggestions for you, so stay tuned. Be sure to check out ShopSheShe tab at the top in the menu bar. Hover over and choose the category in the drop down. We try to keep it up to date with the latest and greatest for all budgets. Subscribe here and then you won't miss a post. Simply enter your email in the pop-up box or below.
WELCOME new readers. We are a fashion/travel/lifestyle blog. We talk about anything and everything, from fashion, travel, health issues to even an occasional recipe. Let us know if there is a topic that interests you. We will do our best to bring that story to you. Have a great week sweet friends and thank you for following along. Without you, we could not continue on this crazy fun journey.