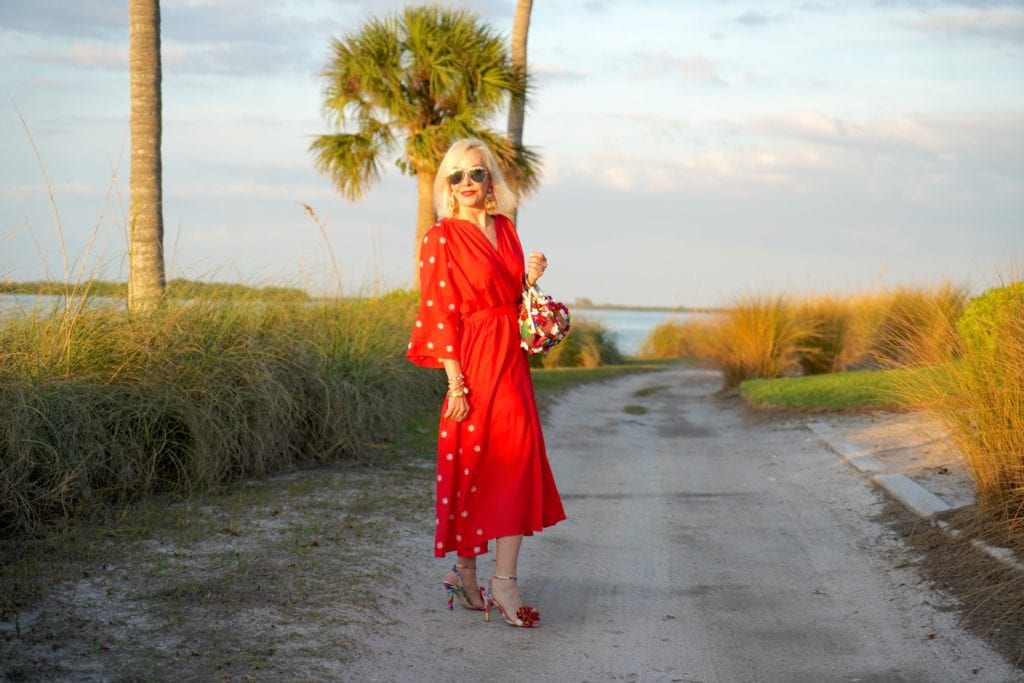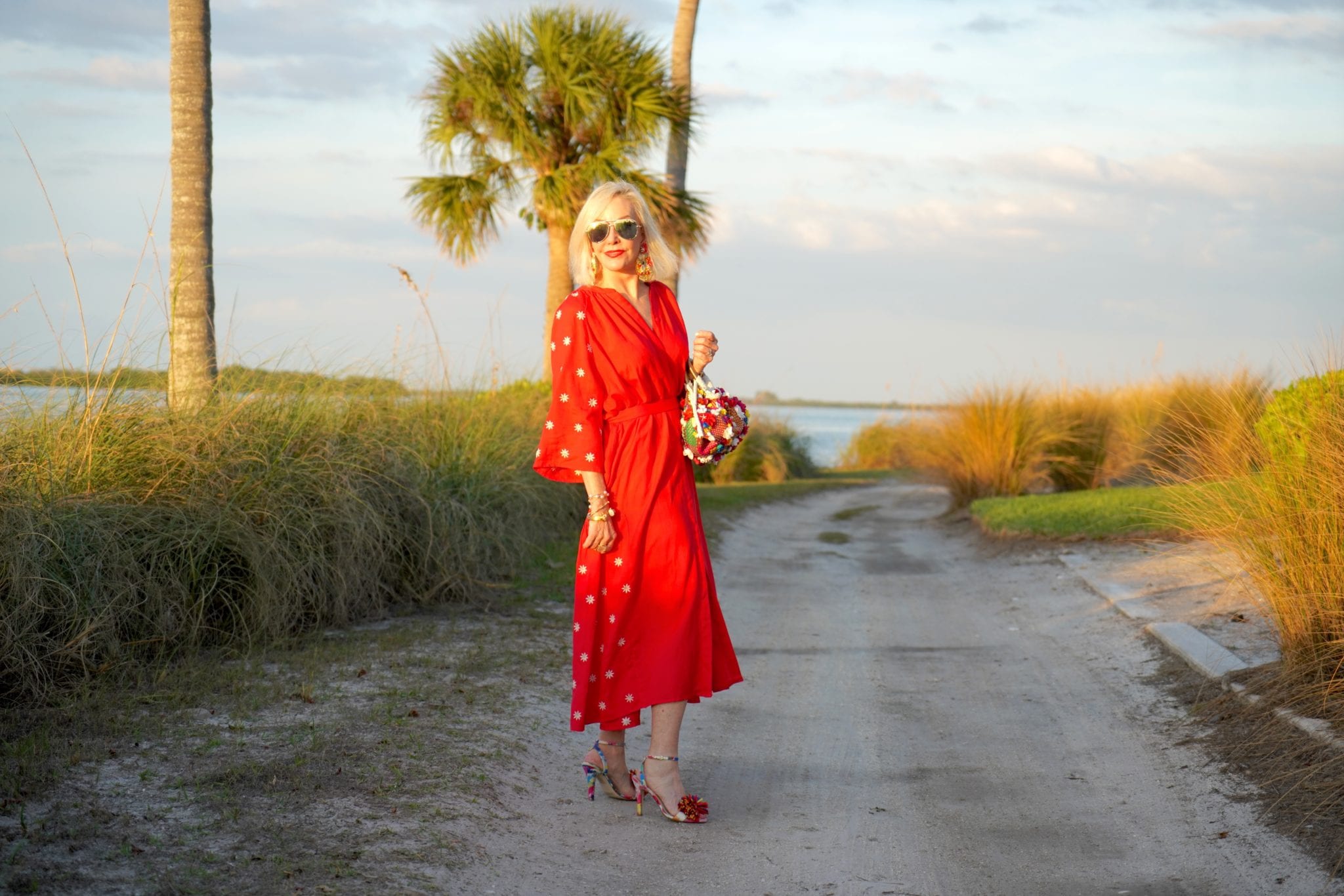 Kaftans have always been a major hit and simply ageless, I'm so glad to say that they are in style yet again this Spring/Summer! Whether you are 22 or 82 they are super versatile and always chic. A kaftan will give you that effortless breezy look.

THE HISTORY OF THE KAFTAN
We can thank ancient Mesopotamia for the effortless and ageless kaftan. Usually made from wool, silk, or cotton you can still find them in linen and several other airy materials. The upper-class and high-ranking military members wore the popular kaftan. It went on to appear again in the 1950's thanks to Christian Dior debuting in on the runway. "Muumuu" is another word for kaftan that Hawaiians use as it means "a loose often long dress having bright colors and patterns ".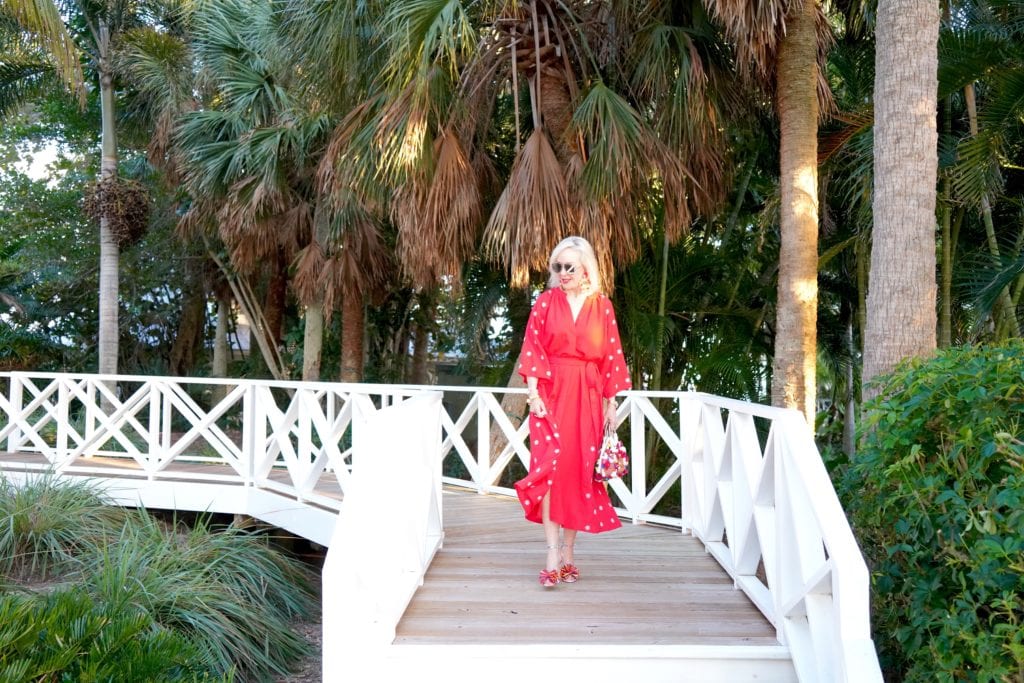 MY KAFTAN
In the photos of my stunning kaftan by Shopbop you will see several ways I enjoy wearing it. You will see above that I tie it at the waist to make it a little more fitted. You can use the tie it comes with or pair it with a chunky funky waist belt. I also enjoy letting it all flow! It is super breezy especially during the hot and humid months that we all are so familiar with. With minimal skin showing you will still stay cool and be able to feel the wind blowing through your kaftan.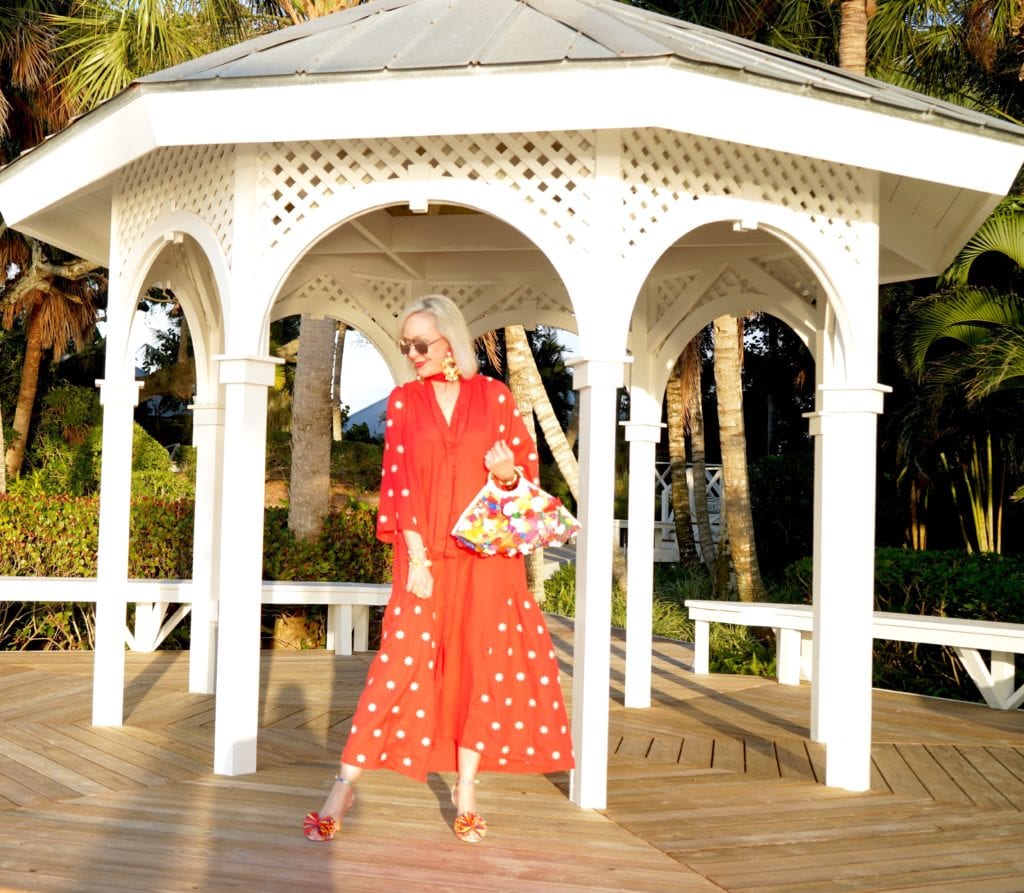 THE PURSE
The stunning Láro handbag's blend of colors, textures and patterns are designed and created in the Philippines. Láro is a social enterprise with a 3-point cycle of change designed to support artisanal communities, leverage fashion as a means to educate and empower consumers, and join the fight against human trafficking. A 10% donation is made from all sales to support anti-trafficking efforts on a local and global scale.
SHOES
The shoes pictured are by J. Crew and are unfortunately sold out but luckily I do have some other suggestions.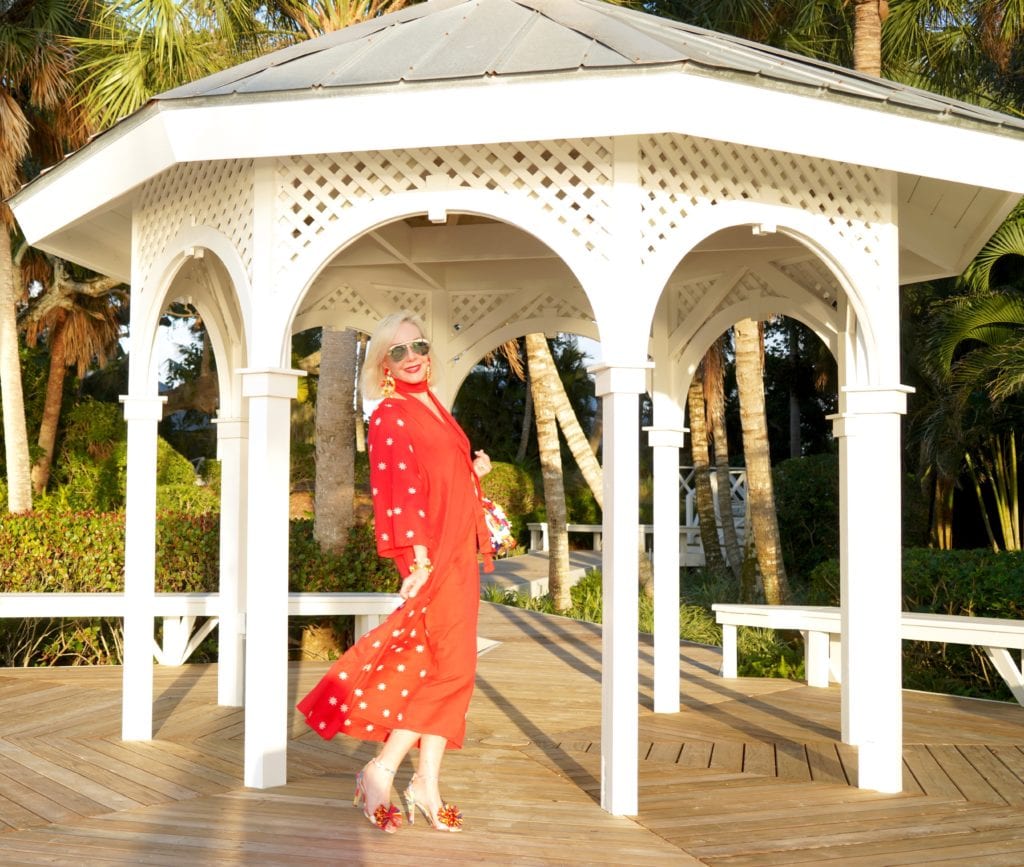 IN CONCLUSION
The kaftan is an effortless, classy, timeless staple for every woman's closet. No matter the age it is extremely fashionable and does not take much time and with a little effort and accessories you will look and feel like a million bucks!

SHESHE'S TIDBITS
Coming soon a recap on my recent influencer trip to Palm Springs with Chico's! Also we have nail trends on Weekend Wanderings.
Gala's, weddings, graduations, holidays or just everyday wear…..we have fashion suggestions for you, so stay tuned. Be sure to check out ShopSheShe tab at the top in the menu bar. Hover over and choose the category in the drop down. We try to keep it up to date with the latest and greatest for all budgets. Subscribe here and then you won't miss a post. Simply enter your email in the pop-up box or below.
WELCOME new readers. We are a fashion/travel/lifestyle blog. We talk about anything and everything, from fashion, travel, health issues to even an occasional recipe. Let us know if there is a topic that interests you. We will do our best to bring that story to you. Have a great week sweet friends and thank you for following along. Without you, we could not continue on this crazy fun journey.