Usually I'd say something like "cheers to the weekend," but this time–I'm thinking I might try a little something different. I'm hearing all about CBD & cannabis these days and I don't know about you, but I need some more information about it! So today we're gonna talk alll about this CBD trend, and why it might be perfect for you.
What is CBD?
CBD is a compound found in cannabis, which is the natural plant known as marijuana or weed. You might've heard about THC, another compound of cannabis, but these two are very different. THC is the element known for creating the "high" sensation for those who smoke weed. But according to the CBD Project, "CBD can actually lessen or neutralize the psychoactive effects of THC, depending on how much of each compound is consumed. Many people want the health benefits of cannabis without the high – or with less of a high."
What are the benefits of CBD?
There is a ton of information online about all the different health benefits to CBD. We consulted both the CBD Project & Healthline to read some of their opinions.
Pain relief
Anxiety & depression reduction
Sleep aid
Treating illnesses such as: autoimmune disorders, metabolic conditions, skin diseases (including acne), neurological conditions, etc.
Cancer-related symptoms (could have tumor-reducing effects and reduces pain caused by chemotherapy)
For pets: relieves joint pain and anxiety
Is CBD Legal?
Well, that's a complicated question. The new Farm Act signed by President Trump in 2018 "removes hemp (which is a cannabis plant containing less than .3% THC) from the Schedule 1 Controlled Substances list from a Congressional standpoint".
This means, in theory, that CBD sourced from marijuana plants still remains subject to each state's laws, but CBD sourced from hemp products is subject to less-intense regulation as long as it is grown in accordance with this Farm Act.
But here's where it gets confusing–this bill also "delegates to states…the broad authority to regulate and limit the production and sale of hemp and hemp products within their borders." So this means states can have increased restrictions on CBD, which Texas does. (Perkins Cole)
And as far as CBD derived from marijuana, that gets even trickier. According to CBD Central,"marijuana is legal for adult users in these 10 states: California, Washington, Colorado, Nevada, Maine, Massachusetts, Michigan, Alaska, Oregon, Vermont and District of Columbia."
Here in Texas, CBD is "legal when derived from marijuana only when two other FDA approved drugs have failed to work, and hemp-based CBD is questionable." According to an article by NBC published this week, lawmakers in Texas "are pushing for bipartisan legislation to sidestep federal law allowing sales of CBD products"–so promising news might be ahead!
Bottom line: there is a lot of confusion about what's legal and where. What we do know is that the US is (slowly) making strides for a legalization of FDA-approved CBD, as research continues to emphasize it's numerous benefits. That being said, their are still individual state laws that place increased regulation on the Farm Act–so it's important to do your research about your home-state. Want more information on the rules in your state? Check out this helpful map.
What CBD Products are Available?
Check out our linked products below for a taste of what's available. Remember, please conduct your own research to check out the laws in your state.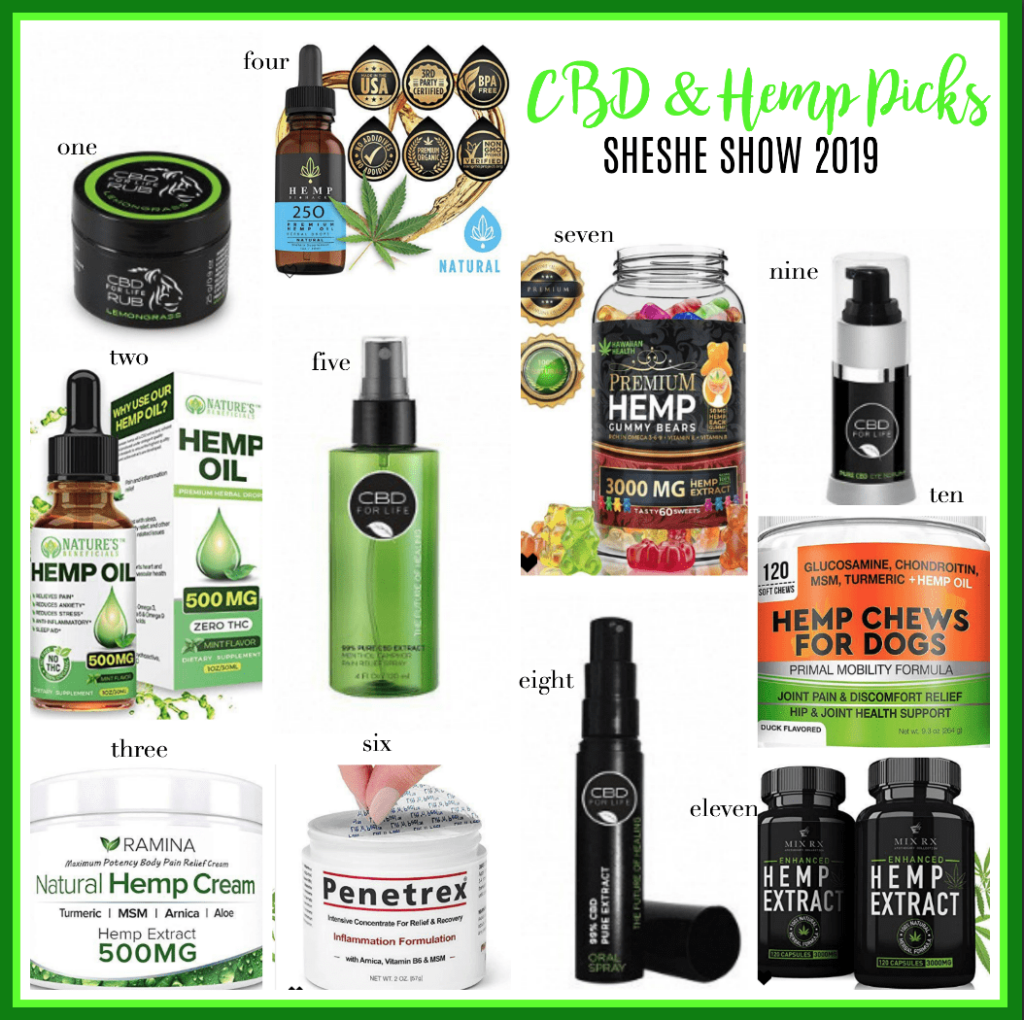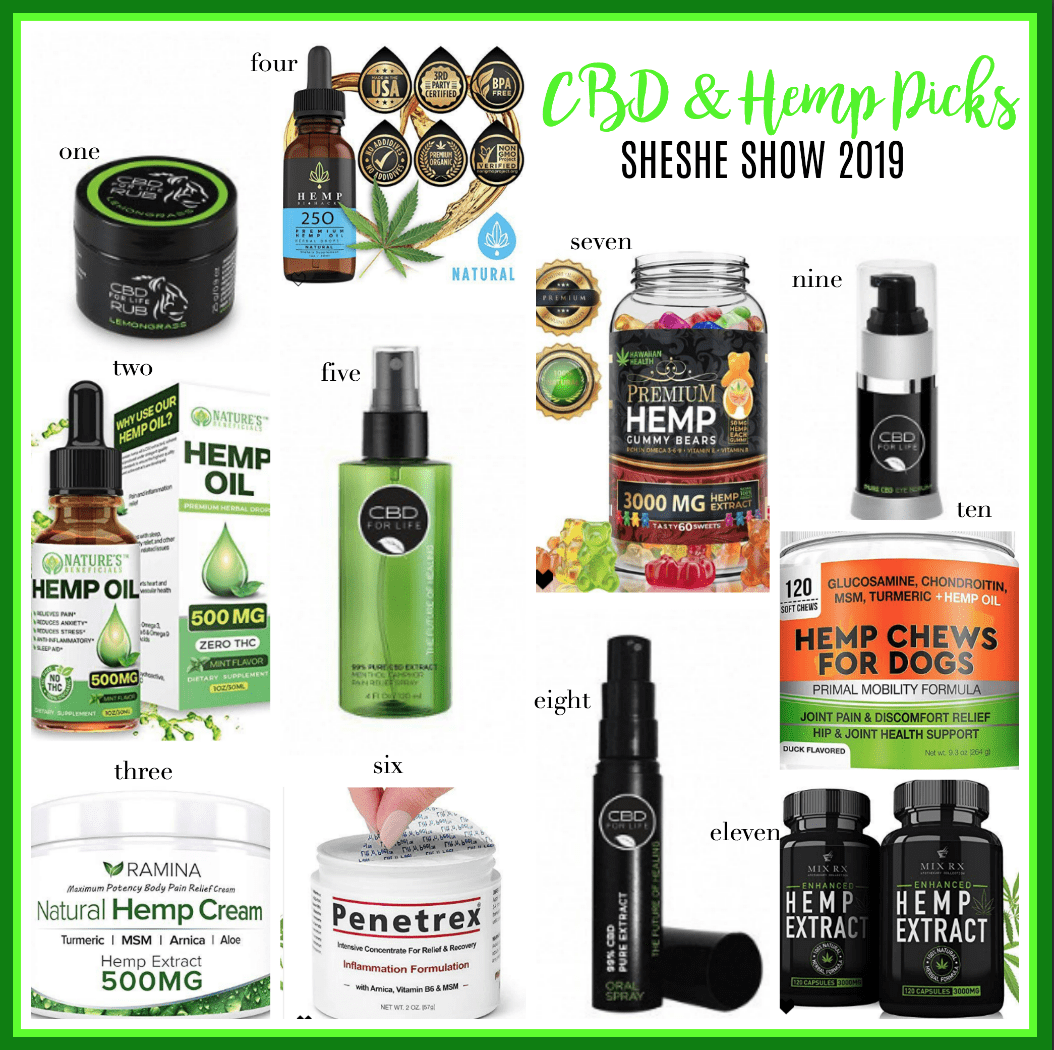 one // two // three // four // five // six // seven // eight // nine // ten // eleven

SALE ALERT
Colleen Rothschild – 25% off Best Sellers use code: BEST25
Bloomingdales – 25% off labeled Friends & Family
SHESHE'S TIDBITS
I just got back to my happy place on Sanibel Island so we will be reporting on Instastories a lot so follow along for the fun. If you are not on Instagram then you are missing out on soooo much fun without all the drama of Facebook!! Check us out @shesheshow!
Gala's, weddings, graduations, holidays or just everyday wear…..we have fashion suggestions for you, so stay tuned. Be sure to check out ShopSheShe tab at the top in the menu bar. Hover over and choose the category in the drop down. We try to keep it up to date with the latest and greatest for all budgets. Subscribe here and then you won't miss a post. Simply enter your email in the pop-up box or below.
WELCOME new readers. We are a fashion/travel/lifestyle blog. We talk about anything and everything, from fashion, travel, health issues to even an occasional recipe. Let us know if there is a topic that interests you. We will do our best to bring that story to you. Have a great week sweet friends and thank you for following along. Without you, we could not continue on this crazy fun journey.
Have you tried CBD? Let us know in the comments below!