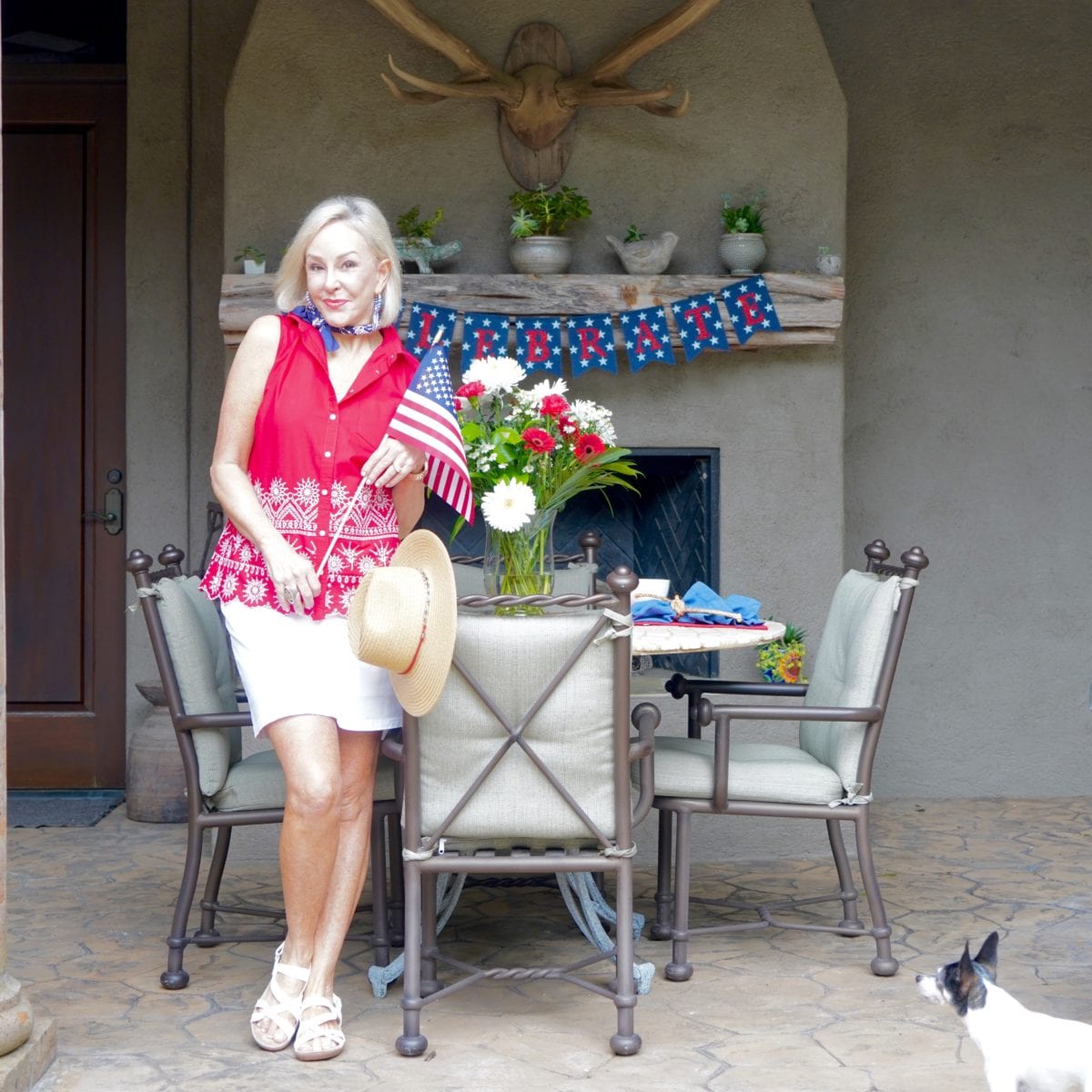 And just like that…the Fourth of July is already here! Next Thursday the nation will be celebrating all things America–typically with sun, food, friends & family. I
f you're like me, this holiday has really snuck up on you. And again if you're like me, you'll somehow end up hosting the party for your loved ones. So we thought today we'd give you some tips for how to celebrate the Fourth of July and throw the best last-minute party. Keep reading for info on cocktails, drinks, games, and of course….clothes.
OUTFIT DETAILS

Quick Cocktails
Cocktails can be quite complicated to whip up, especially when they require tons of ingredients. These two ideas both use Sparkling Ice beverages, and involve 5 ingredients or less.
The Bee's Knees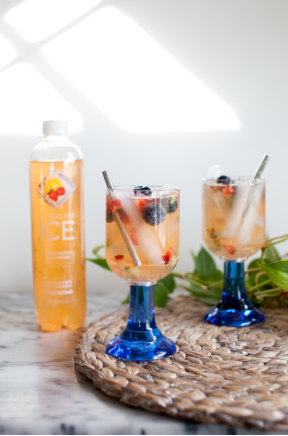 INGREDIENTS
Touch of Raw Honey
Cut strawberries, blueberries, kiwi, lime
Dash of Orgeat Syrup
DIRECTIONS
Crush fruit with ice and add Sparkling Ice Strawberry Lemonade, honey and Orgeat. Stir and add straw.
Soaked Watermelon Slice Popsicles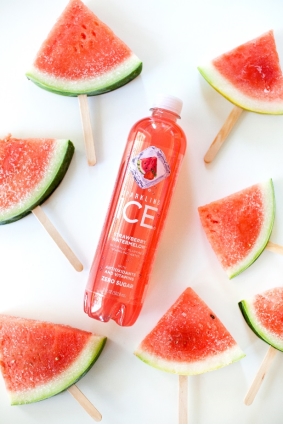 INGREDIENTS
¾ cup tequila
½ cup Sparkling Ice
Strawberry Watermelon
¼ cup lime juice
1lb watermelon
DIRECTIONS
Stir together tequila, Strawberry Watermelon Sparkling Ice, and lime juice in a large bowl. Cut watermelon into wedges and soak in Sparkling Ice mixture for 15 minutes. Insert popsicle sticks into wedges then freeze on a rack-lined baking sheet for 1 hour.
Fast Food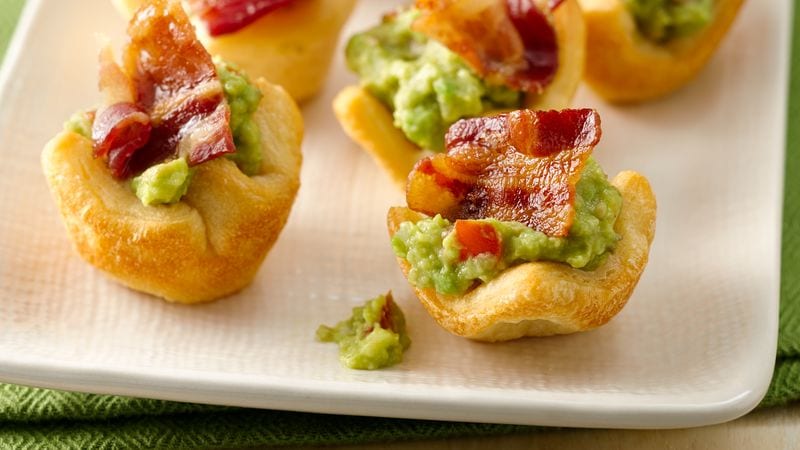 Bacon Guacamole Cups (Pillsbury)
INGREDIENTS
1can (8 oz) Pillsbury™ refrigerated crescent dough sheet or 1 can (8 oz) Pillsbury™ refrigerated crescent rolls
1container (8 oz) guacamole
(1 cup)4crisply cooked bacon strips
For directions, click here.
1 can biscuits
Shredded cheddar cheese
Garlic powder
For directions, click here.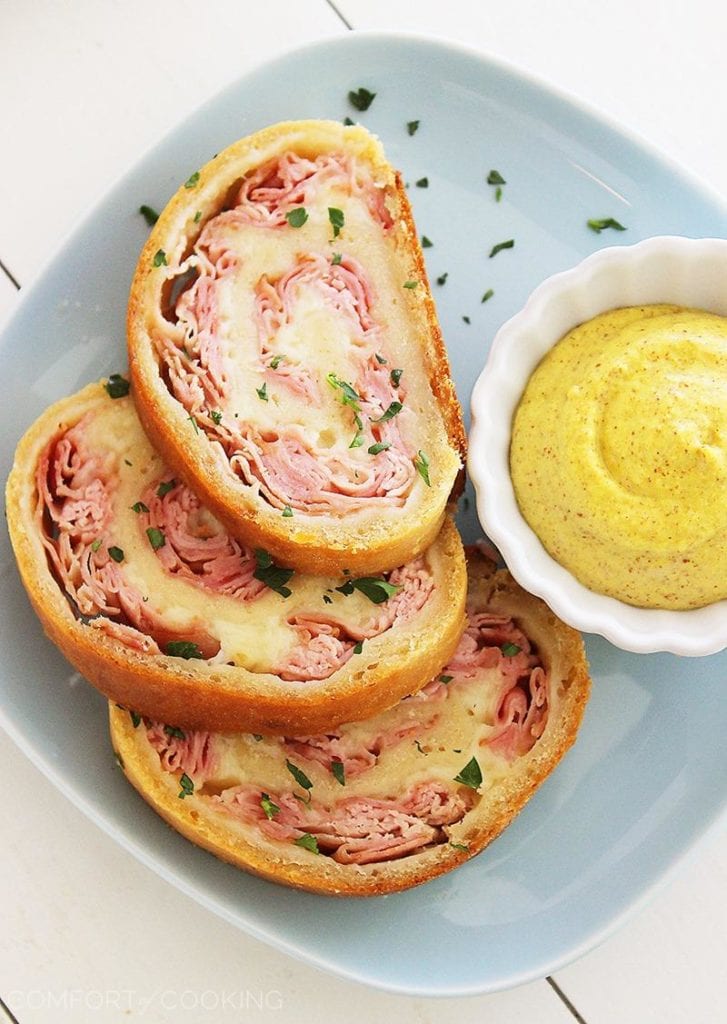 1 ball pizza dough
8 oz. thinly sliced deli ham
1 cup shredded mozzarella cheese
For directions, click here.
Easy Events
One of the more difficult parts of hosting is finding a way to keep everyone entertained. In this post from last year, we talked about all kinds of different entertainment options for the whole family to get involved in.
This time around, we added Amazon products to all of these ideas so that you can choose 2-day shipping (or even 1 day!), and have it to your home sooner rather than later.
WATER VOLLEYBALL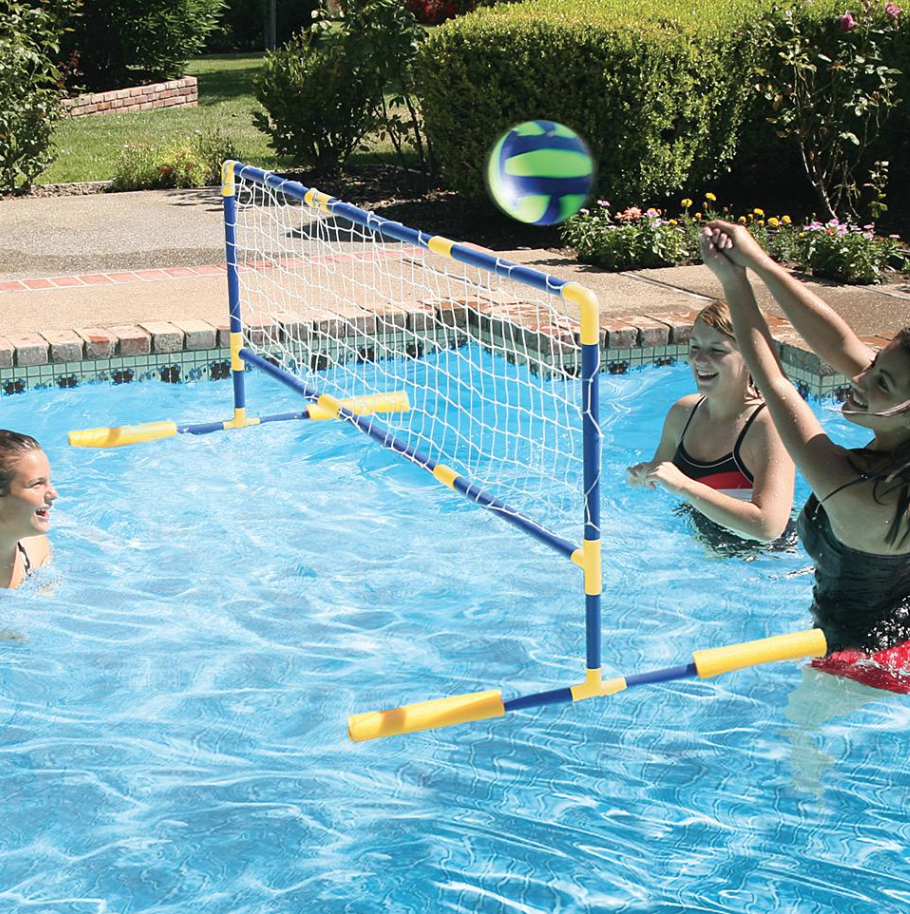 This set from Amazon is only $50. This is such an easy game for those with access to a pool, because kids and adults can play (especially when the set's height is adjustable) and no other equipment is needed. Plus, you get a nice little workout in to burn off those Fourth of July calories…maybe. Buy it here.
OUTDOOR TWISTER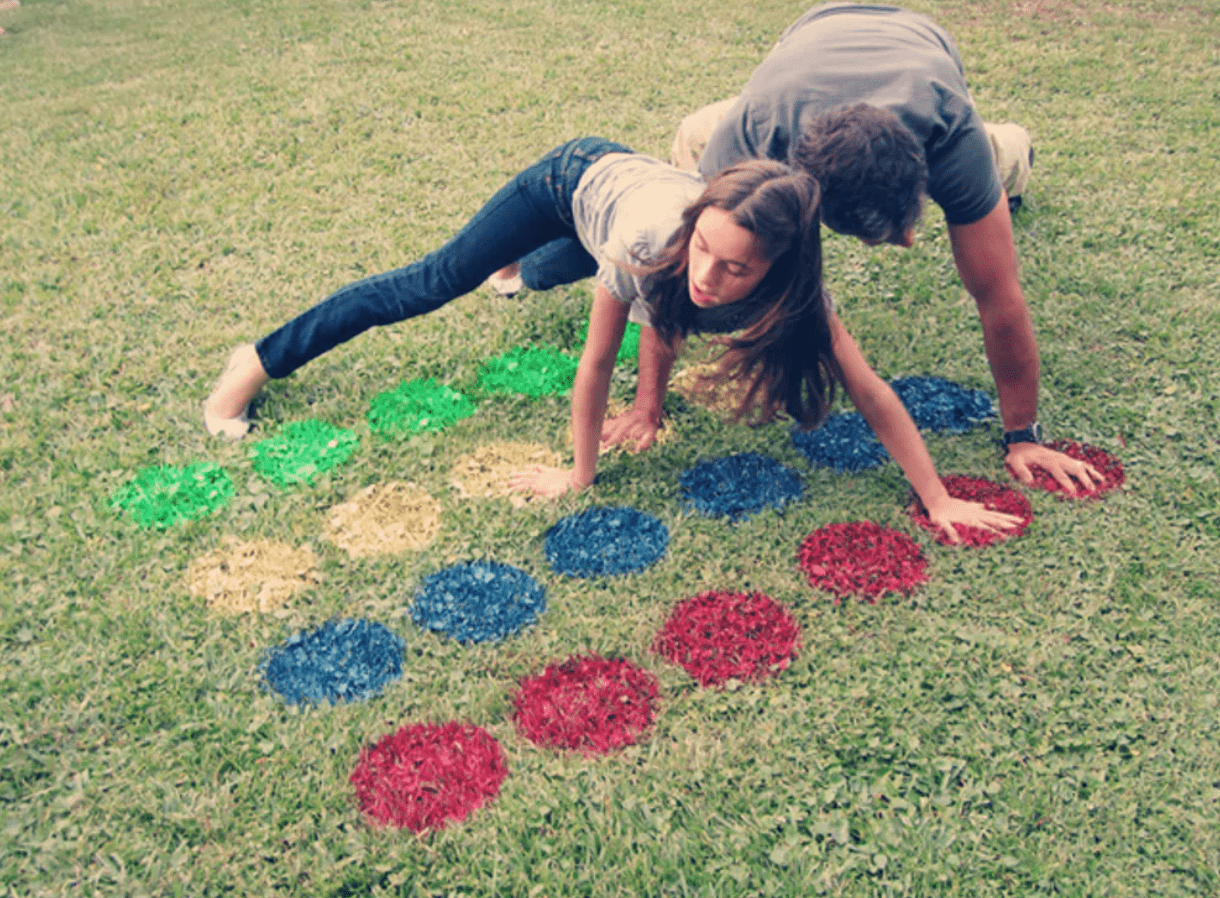 This article from Brit + Co has a ton of good ideas for outdoor activities, but this is one of my favorite. Twister is a tried and true favorite among kids and adults (but maybe more so for the kids) and this is a great way to revamp a classic. Just use some spray paint to create these dots, and you'll have a full game ready to be played right in your backyard…no mat required!
SPEAK OUT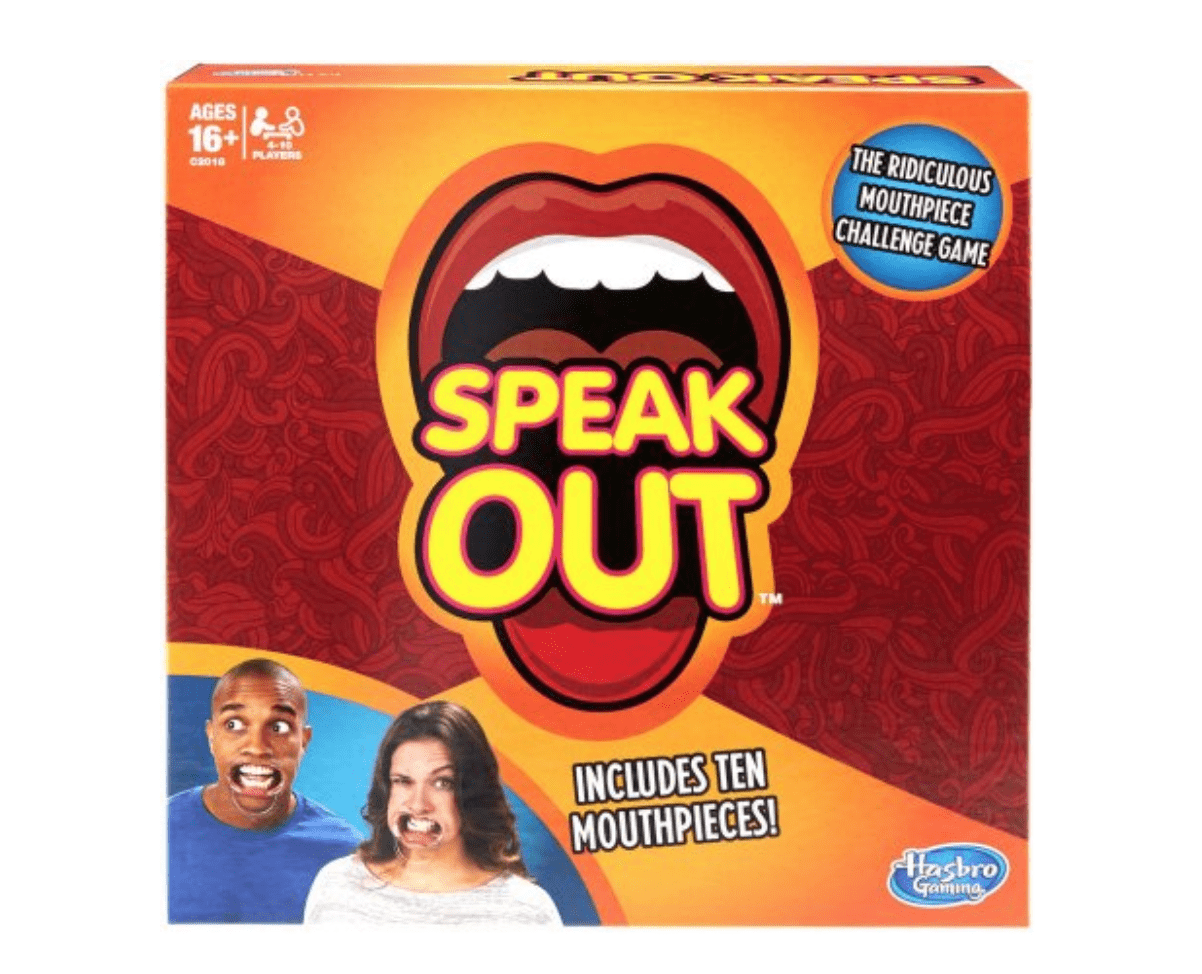 If you haven't played the Speak Out game yet, it is time you check it out! This hilarious game from Ellen Degeneres has each player insert a mouthpiece and then try to speak, while others try and guess the word being said. This game really is fun for the whole family, making it great for both the oldest and youngest in your family. Buy it here.
TELESTRATIONS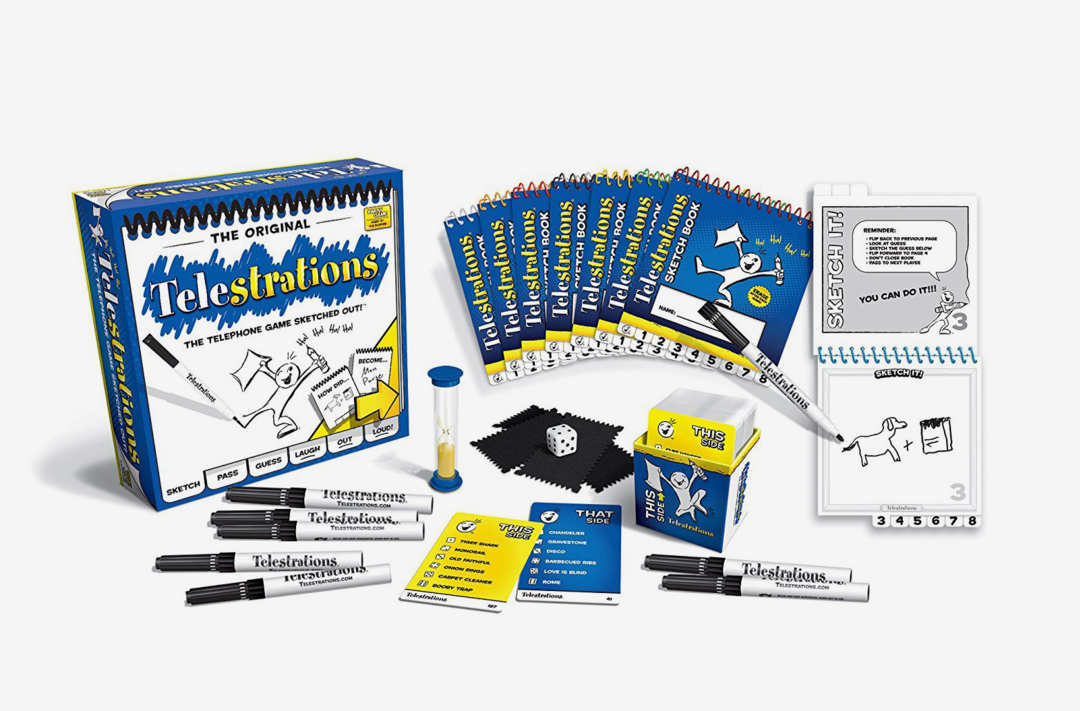 The best part about Telestrations is really the ability to play with as many players as you want. This game is a spin-off of the "telephone game," where the first play starts by drawing a card and getting assigned a word or subject. In this game, players sketch what they draw, and then pass it on. The remaining players guess what the drawing is, and then draw their own sketches of what they've guessed. It is recommended for 4-6 players, but you can just make multiple teams which allows a lot more players to be involved! Buy it here.
Don't forget…you can never go wrong with a simple deck of cards. A perfect last minute addition to your cart!
Fourth Fashions
Now I will say–by the time you'll be reading this, the countdown for the Fourth will have already started. So while it might not be possible to order all of these clothes by Thursday, it's certainly possible to order these looks to a store near you.
If you're celebrating the Fourth during the following weekend, you should be able to order these looks with enough time to get them delivered. Plus, these patriotic outfits will be perfect for holidays to come!
TOPS

DRESSES

BOTTOMS & ACCESSORIES

HAPPY FOURTH, Y'ALL!