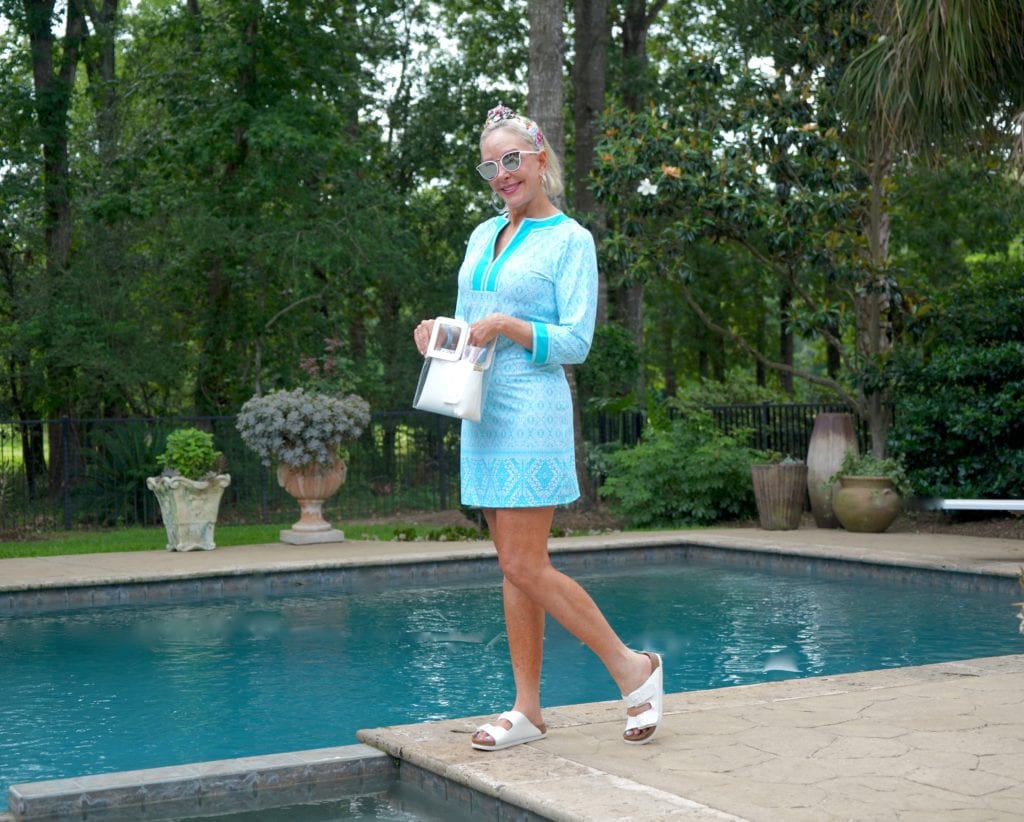 Nothing feels greater than soaking up the sun! While doing so, we feel as if we are taking time for ourselves. In the moment of relaxing and listening to the waves we can forget to take care of what covers our bodies the most, our skin. This blog will feature fabulous ways to protect your skin and some great skincare tips to keep your skin looking younger and protected with UPF clothing.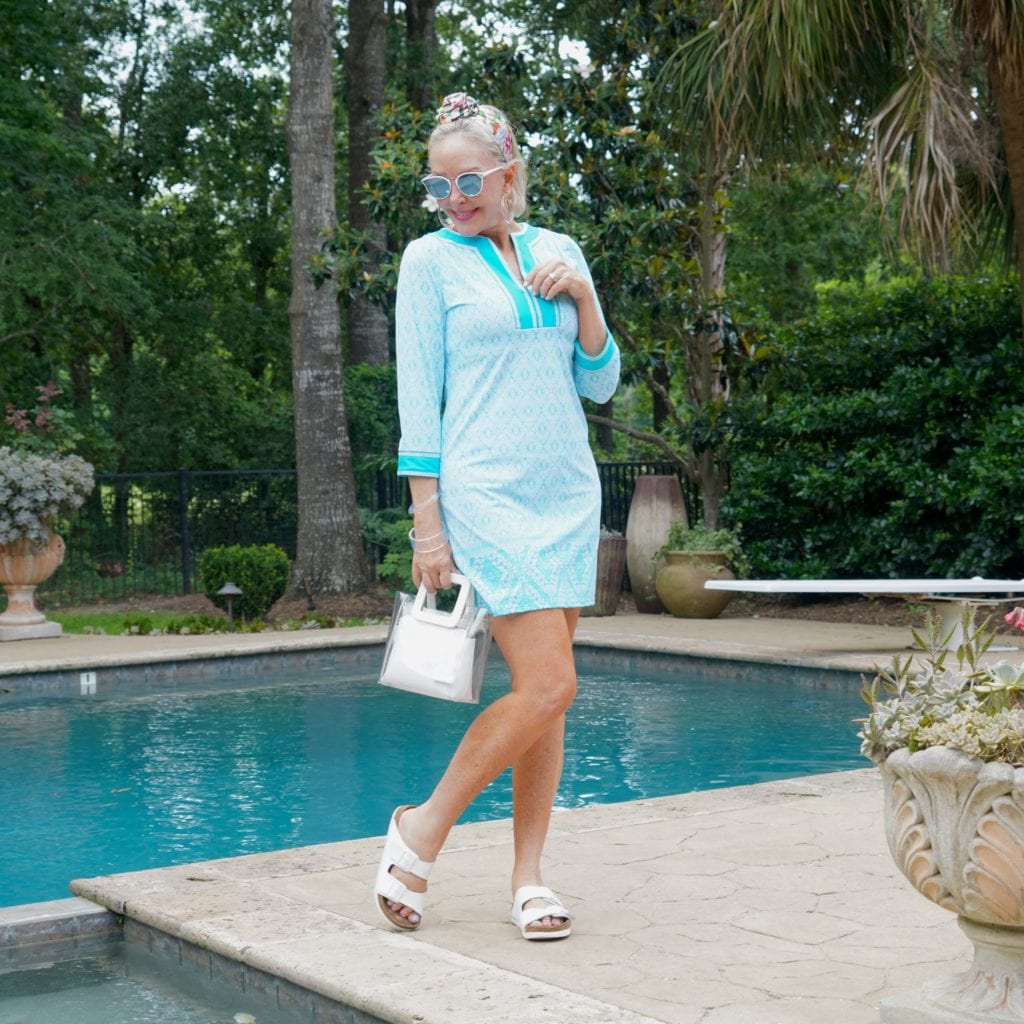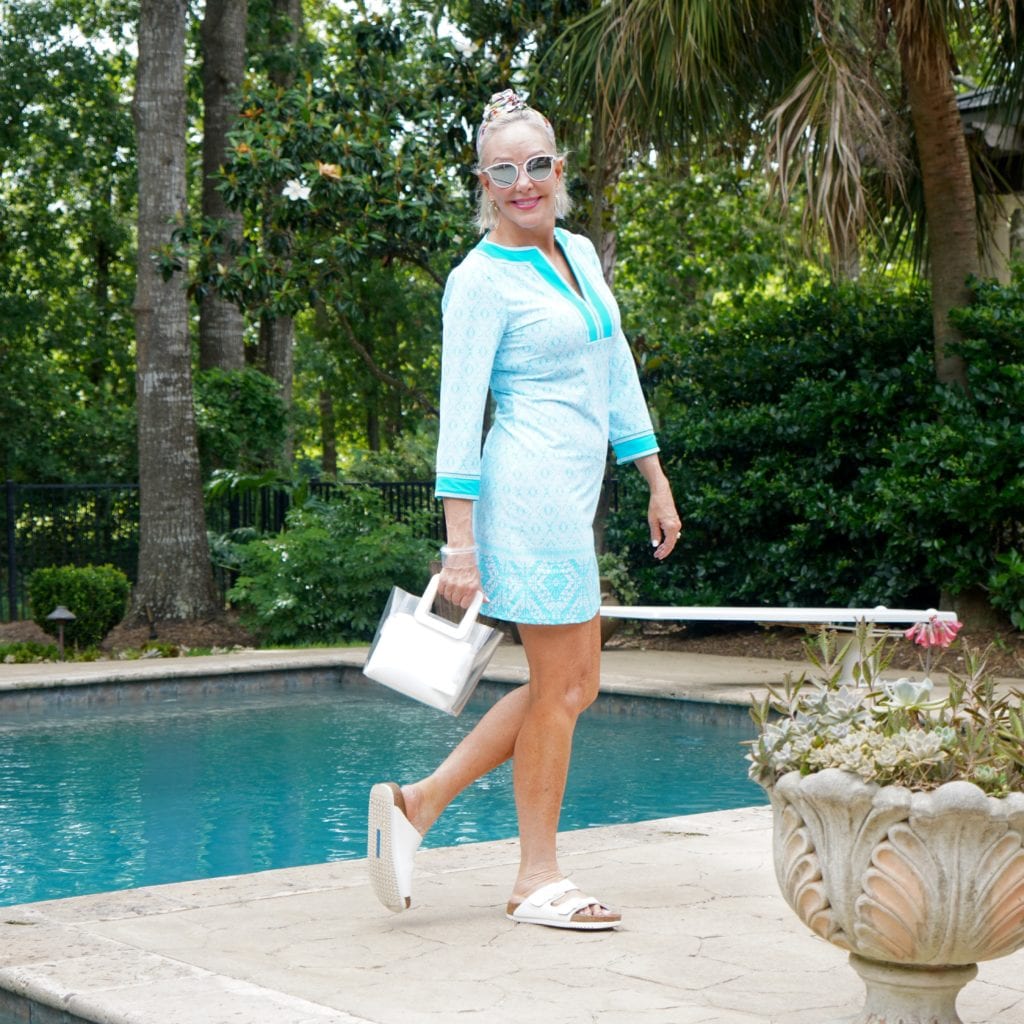 WHAT DOES UPF+ MEAN?
We all know about SPF and the importance of it. So similar and just as important is UPF. I'm constantly posting about my UPF clothing and swimwear and how important is it. Especially during the Spring/Summer when we spend more time in the sun. "What does UPF+ even mean?" you may ask. Well worry no more we have exactly what it means and the benefits!
UPF stands for Ultraviolet Protection Factor. It is a numerical rating given to clothing to indicate how effectively the fabric blocks ultraviolet (UV) radiation. A UPF rating of 25 means that only 1/25th (or 4%) of the UV radiation can penetrate the fabric. Unlike SPF, which only expresses a sunscreens protective value in terms of limited wavelengths of light, UPF applies to a range of broad spectrum UVA and UVB radiation. The highest UPF rating a garment can be assigned is 50+. A piece in this range is determined as providing "excellent" protection from UV radiation. Below is a chart for what the Australian and New Zealand Standard for the evaluation and classification of sun protective clothing is considered the benchmark of the industry.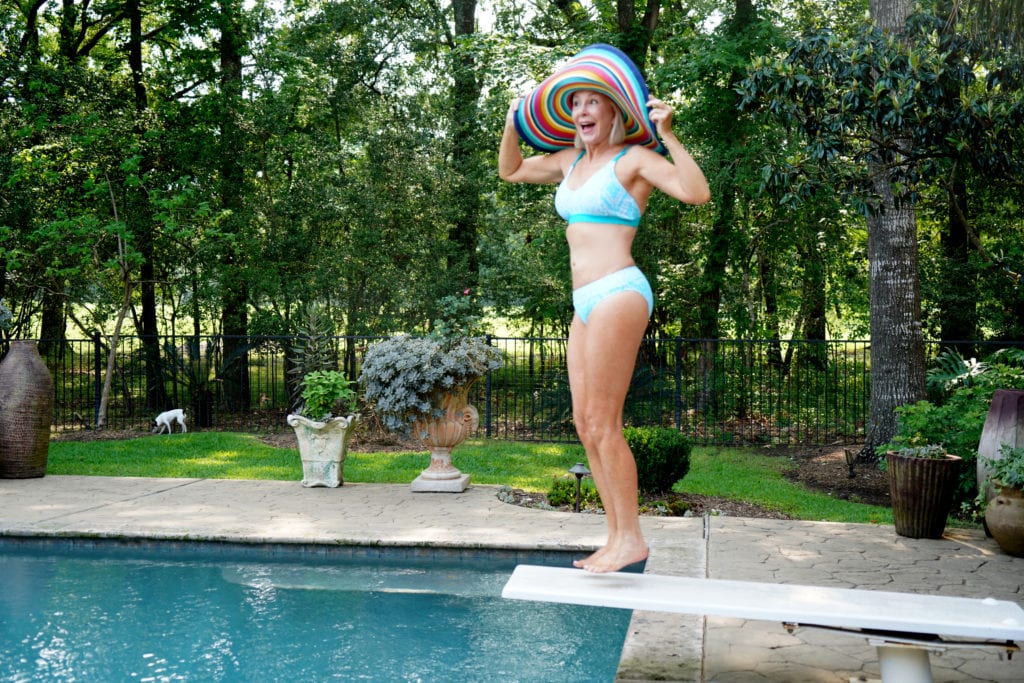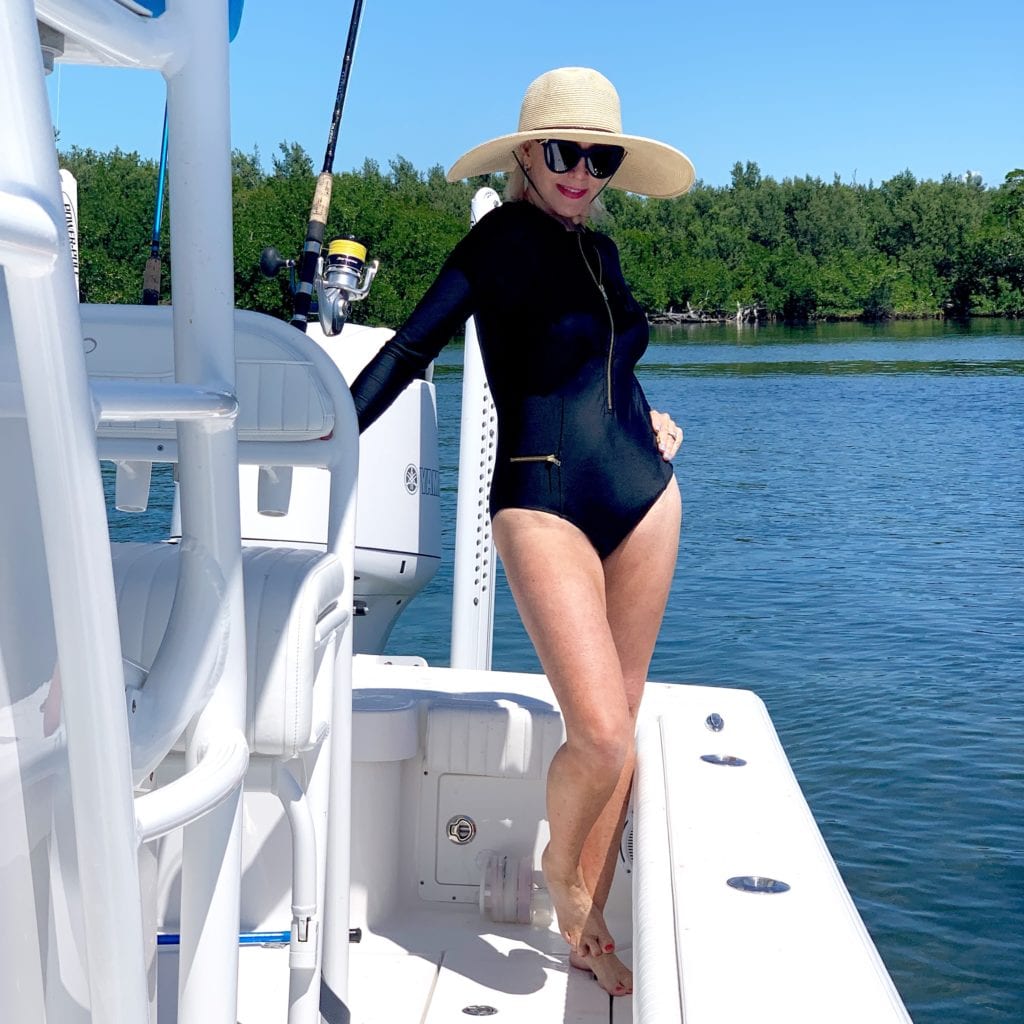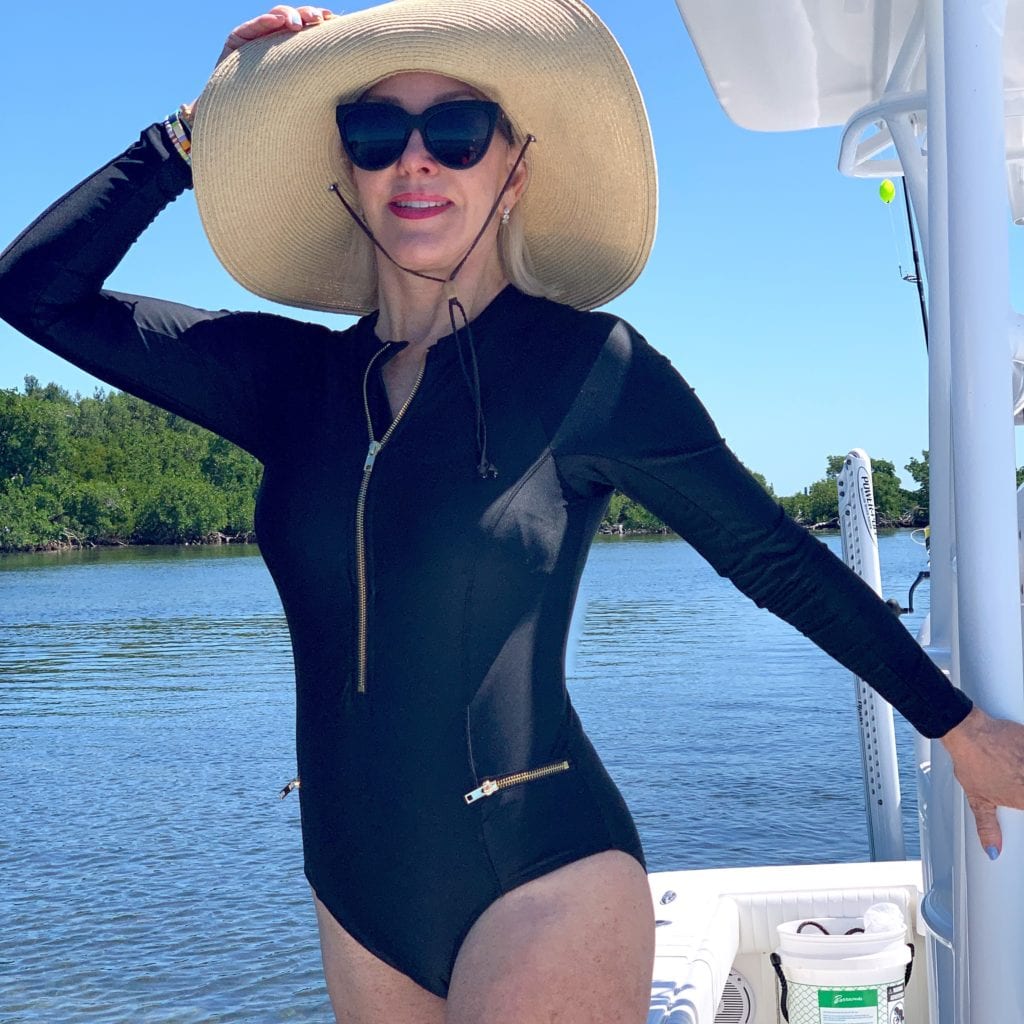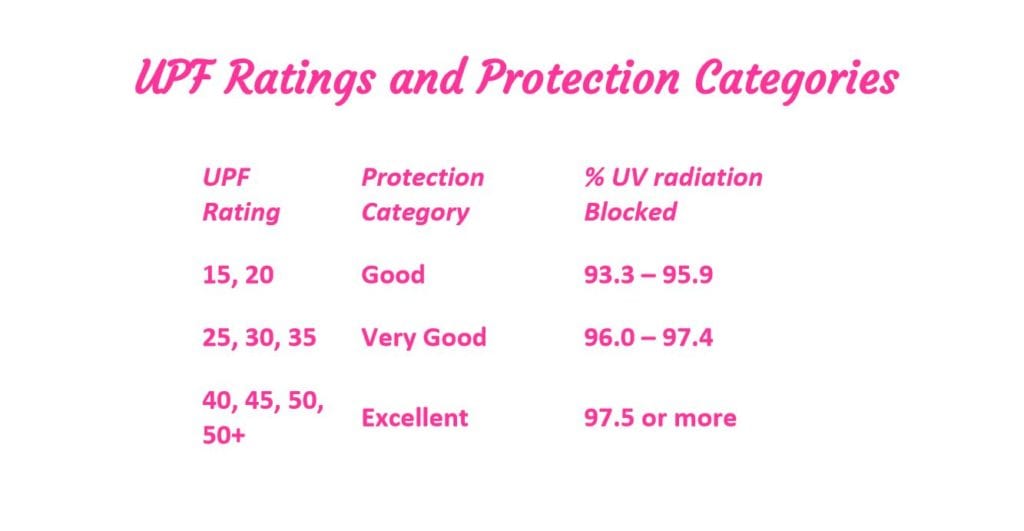 Factors to take in to consideration when picking out your UPF+ clothing:

WHY CHOOSE UPF+ CLOTHING?
So now you know what it is, now the question is why? Our skin is so precious and we tend to forget to protect it not only for aging reasons but also to prevent cancer. You don't have to have skin cancer within your family health history to get it. Some skin cancers are genetic and some just happen. I have a dear friend that spent lots of time unprotected in the sun in her younger years and was diagnosed with Squamous Cell Carcinoma. Here is a link to read her testimony.

Sunscreen is so wonderful and I encourage using it daily, as our hands and faces are so vulnerable and we do not even realize it. But, it can rub off, sweat off, water can cut the longevity in half. UPF clothing will not rub off, fade away and definitely cannot be applied incorrectly! It's so much quicker and has a much more promising effect. So make sure to sunscreen up your exposed parts and throw on your UPF clothing and you're ready to rock and roll!
WHERE TO WEAR?
Wondering where all exactly you could wear your UPF clothing? Everywhere! UPF clothing is not exclusive to just swimwear. Thankfully, it is becoming more and more popular so brands are creating trendy and chic looks. From dresses, tops, bottoms, to jackets, UPF clothing is popping up everywhere so you can rock it anywhere and still protect your skin! In my younger years I was all about a cute tan and unfortunately abused my skin with the sun. Now I have a home in Sanibel and we have a boat so, imagine how much sun my skin is exposed to! Luckily, with all of the cute options today I get to wear so many cute outfits that will help protect my skin. While looking stylish as well! Here's our lists of favorites to wear anywhere!
DRESSES

TOPS
Whether you're a golfer, fisher, jogger, surfer or just like to tag along with the outdoorsy there's plenty of chic tops!

BOTTOMS

EXTRA PROTECTION
Here's some sunscreen and products for your face which is obviously exposed plentiful!

IN CONCLUSION
Our skin is one of the most precious parts of our bodies, we need to cherish it and protect it! Sitting on the beach is not the only time our skin is exposed to the damaging effects from the sun. UPF clothing is a wonderful way to protect it! Also, without having to reapply. Do make sure to apply sunscreen to your face, hands and any exposed areas!
SALE ALERT
Most all fashion retailers are having their BIG BIG sales going on right now!!
WHAT:
The Nordstrom Anniversary Sale is the biggest sale of the year because it's the only sale where FALL clothes, shoes, and accessories go on sale BEFORE the season even starts!
WHEN:
EARLY ACCESS for the Nordstrom Anniversary Sale starts for Nordstrom card holders on July 12th.
Level 4 card members get access on July 10th and 11th!
PUBLIC ACCESS starts on July 19th. That's when the sale opens to EVERYONE.
The sale formally begins at 12 AM PST. Yes, in the middle of the night.
I strongly suggest you wake up early to shop your favorite picks from the catalog.
COLLEEN ROTHSCHILD – 20% Off site wide Use Code: FIREWORKS
TALBOT'S – Red Hanger Sale 40% off markdowns
BANANA REPUBLIC – 40% Off Purchase No code needed
SHESHE'S TIDBITS
Just got back from home after being in Boston at TravelCon with my RockinTheAges babes, Jamie and Shauna and I'm packing again for my happy place, Sanibel. Stay tuned!
Gala's, weddings, graduations, holidays or just everyday wear…..we have fashion suggestions for you, so stay tuned. Be sure to check out ShopSheShe tab at the top in the menu bar. Hover over and choose the category in the drop down. We try to keep it up to date with the latest and greatest for all budgets. Subscribe here and then you won't miss a post. Simply enter your email in the pop-up box or below.
WELCOME new readers. We are a fashion/travel/lifestyle blog. We talk about anything and everything, from fashion, travel, health issues to even an occasional recipe. Let us know if there is a topic that interests you. We will do our best to bring that story to you. Have a great week sweet friends and thank you for following along. Without you, we could not continue on this crazy fun journey.