As you all know if you follow my blog and Instagram, I am a HUGE fan of Chico's and t-shirts! Well good news, they are having a T-Shirt and Tank sale and I couldn't be more excited! Read below and shop away ladies!
Prices are accurate and items in stock as of time of publication.
T-SHIRTS
One of the best things about T-shirts is not only how comfortable they are but how versatile they are! You can glam them up or just run errands all day. My favorite T-shirt style that Chico's has is the cotton-blend slub! It's super soft and with the sweet imperfections of it creates a more laid back look. There's a HUGE sale going on right now with t-shirts starting at $19.99! You won't want to miss it. Below are our top T-shirts that we are loving.

*Note: Chico's offers plus size and petite!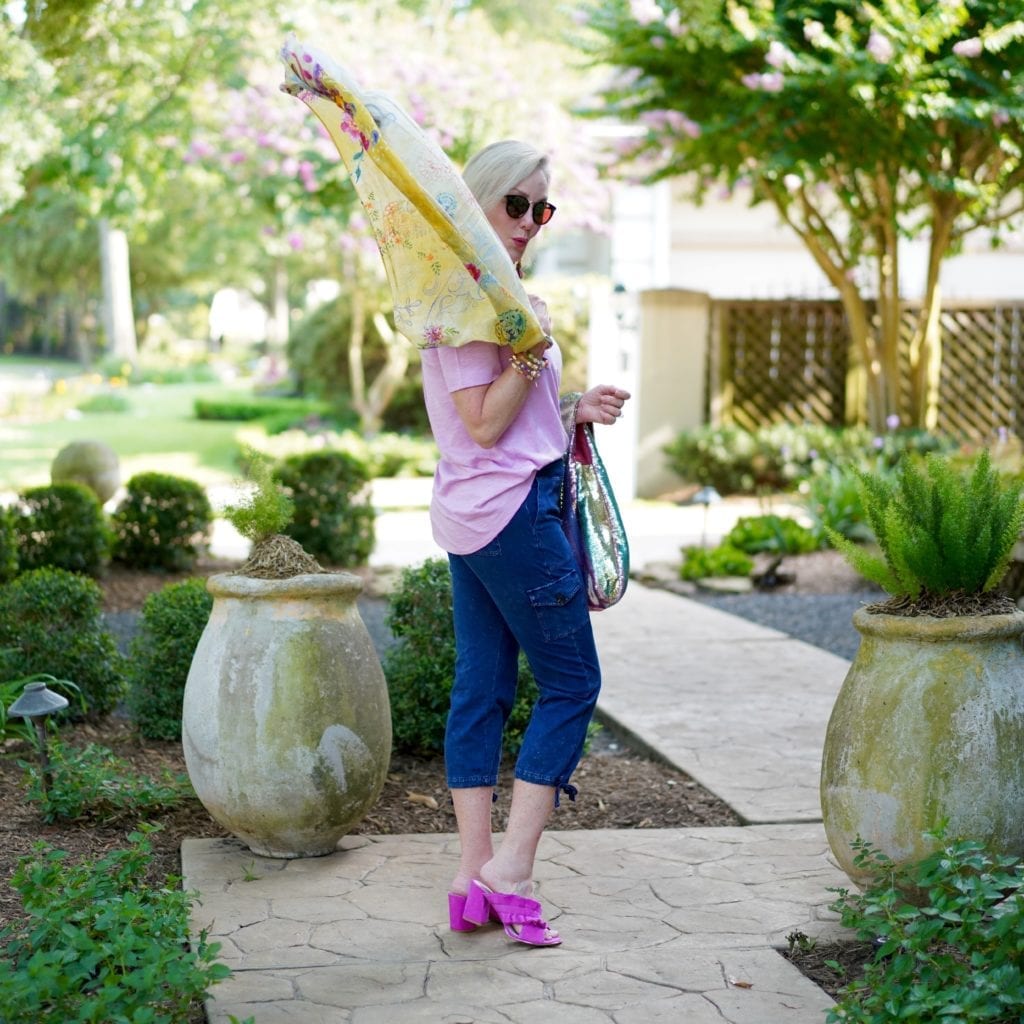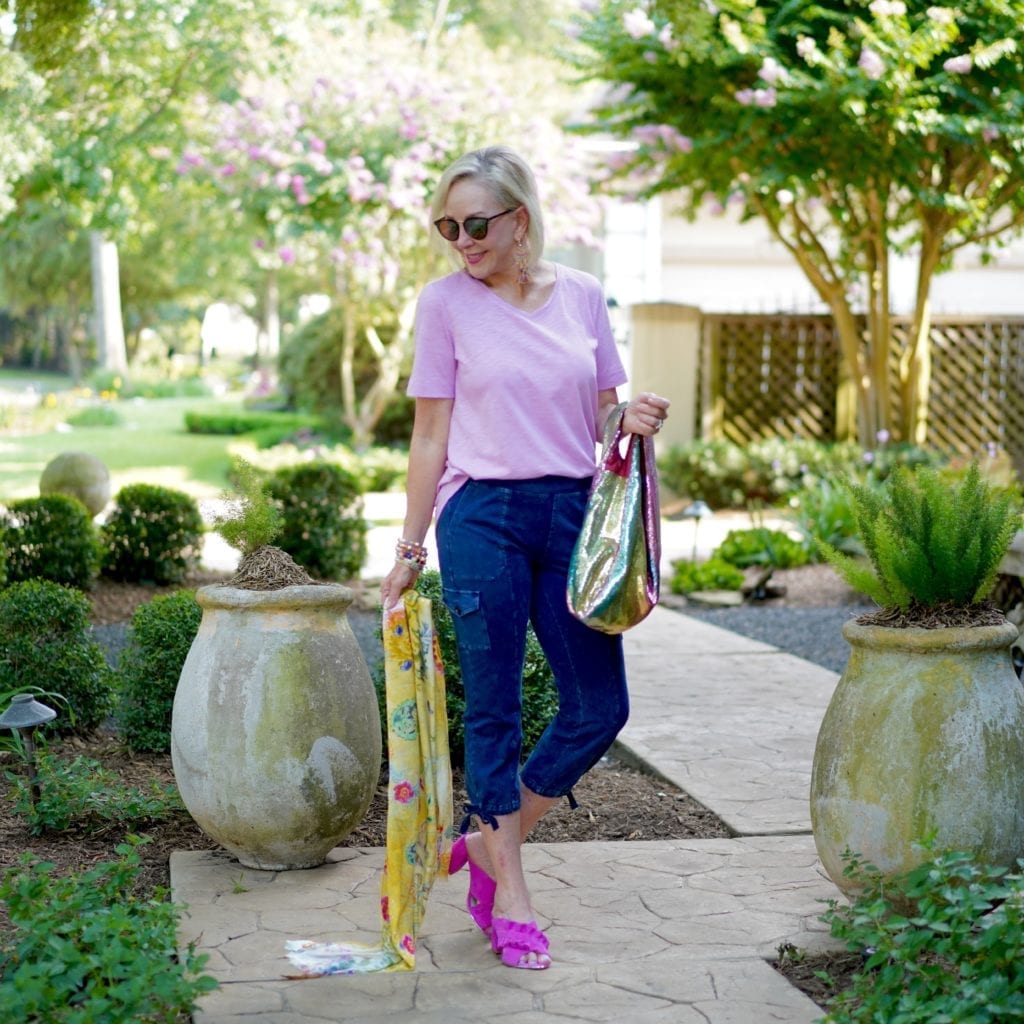 OUTFIT DETAILS

TANKS
We are Chico's T-shirt lovers and tank top lovers! Tanks pair well with just about everything. Whether slipping on as an undershirt or rocking as is, tank tops are a must have for every woman's closet. With the weather getting toasty out a tank top is great. The widget below includes ALL of Chico's amazing tank tops!

*Note: Chico's offers plus size and petite!

IN CONCLUSION
It's officially Summer and we need to stay cool! So what's a better way to do so than a T-shirt or tank? Chico's has us covered and let's not miss that incredible sale ladies!

SALE ALERT!
Most all fashion retailers are having their BIG BIG sales going on right now!!
WHAT:
The Nordstrom Anniversary Sale is the biggest sale of the year because it's the only sale where FALL clothes, shoes, and accessories go on sale BEFORE the season even starts!
WHEN:
EARLY ACCESS for the Nordstrom Anniversary Sale starts for Nordstrom card holders on July 12th.
Level 4 card members get access on July 10th and 11th!
PUBLIC ACCESS starts on July 19th. That's when the sale opens to EVERYONE.
The sale formally begins at 12 AM PST. Yes, in the middle of the night.
I strongly suggest you wake up early to shop your favorite picks from the catalog.
TALBOT'S – RED HANGER SALE 40% OFF MARKDOWNS
BANANA REPUBLIC – EXTRA 50% OFF sale styles | 40% OFF Women's regular-priced styles | 30% OFF Men's regular-priced styles
CHICO'S – Deal of the Day…Take 20% off full priced crops $19 Tees & Tanks, $29 Shorts, $49 dresses, $59 Swim and more! *Exclusions apply.

SHESHE'S TIDBITS
Well, Norman and I are now back on Sanibel Island. Whew….can I just stay in one place for a while. I need to be careful what I pray for because I just might get it. Don't get me wrong I love to travel, but I am definitely ready to stay in one place for a while!!.
Gala's, weddings, graduations, holidays or just everyday wear…..we have fashion suggestions for you, so stay tuned. Be sure to check out ShopSheShe tab at the top in the menu bar. Hover over and choose the category in the drop down. We try to keep it up to date with the latest and greatest for all budgets. Subscribe here and then you won't miss a post. Simply enter your email in the pop-up box or below.
WELCOME new readers. We are a fashion/travel/lifestyle blog. We talk about anything and everything, from fashion, travel, health issues to even an occasional recipe. Let us know if there is a topic that interests you. We will do our best to bring that story to you. Have a great week sweet friends and thank you for following along. Without you, we could not continue on this crazy fun journey.