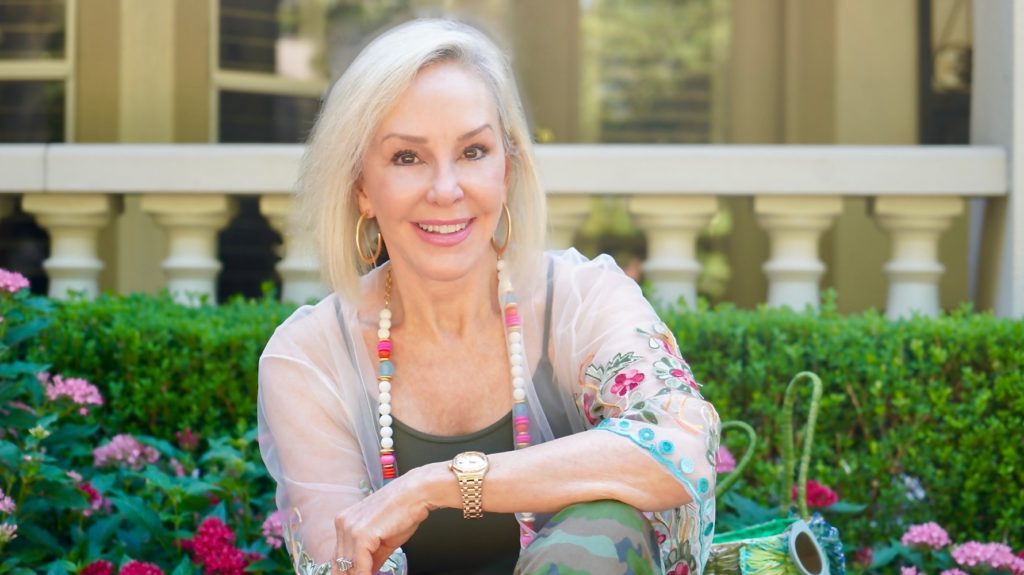 The Nordstrom Anniversary Sale is still going strong and this post will be all about SheShe's top 10 Nordstrom beauty picks! We all love beauty products from skincare, make-up, to the impressive beauty tools and gadgets! Read on below for our top 10 and get yours before it's too late!
SHESHE'S TOP 10 NORDSTROM BEAUTY PICKS
Something that I learned is so important is that it's not just hair products such as shampoos, hair elastics, and heat tools that damage hair! Even our choice in material for pillowcases, which I have personally noticed with these silk pillowcases less breakage and damage to my hair. All over switching my pillowcase. It's not only good for hair but great for fine lines, wrinkles if you wear lash extensions and so much more! I truly adore my slip™Silk Pillow Cases.
If you travel a lot this is the perfect all-in-one compact for you. I have been using Bobby Brown's Palette for years now and I am never let down! Great pigments and they go on and blend so seamlessly.
I have been using neuLash for 2 years and I really love the way it keeps my eyelashes fuller and longer! Also very similar is the RevitalLash with almost exact results and quality both are on the sale!
Make-up brushes are a must-have for every woman's beauty kit. These are so soft and durable and I just adore the sweet packaging!
There are so many of Charlotte Tilbury products that I could go on and on about but this one is one of my top picks! Super hydrating and honestly has the best tint for the skin to give you that summer glow without the orange look and harming your skin from the terrible effects of UV.
Move over Dr. Pimple Popper! This incredible is perfect to give you results of an in-office dermatologist appointment from the comfort of your home!
Anastasia Beverly Hills has been way up top on the charts since we all were first introduced! Long-lasting and with easy application, here it is on S-A-L-E!! So stock up ladies and get some for everyone and rock those perfect brows.
I LOVE, LOVE, LOVE my SIMPLEHUMAN mirrors! Saves electricity as well by only lighting up with you come close to it and with touch! All of my beauty stations are equipped with them and I've even been known to gift them to friends and family! Being around $100 off I bought two for gifts for the coming holidays. Such a great and sleek product!
This set comes with everything you need for the lashes ladies! From the primer, two full-sized mascaras to the Monsieur BIG travel mascara (perfect for an evening look) it has everything! Including an eye make-up remover which works wonders for waterproof make-up as well!
With all of the lip kits out this is the latest blogger lip kit and our definite go-to! Long-lasting and love the pigment!
While I sure am in love with my Dyson dryer I love my T3 so much and could compare them both and say they are very similar and get the job done and in a timely manner! No longer needing to go get that fab to blow out when I have the right products and great tools like my T3 Cura Hair Dryer.
IN CONCLUSION
The Nordstrom Anniversary Sale seems like it is flying by like no other! Not only that but items are going out of stock faster than you can make up your mind. These Nordstrom beauty picks are truly great items to get during the sale as beauty does not go on sale often. The beauty picks listed above also make for great gifts and are priced just right. What beauty products did decide to get during the Nordstrom Anniversary Sale?

For more beauty picks click here!
SHESHE'S TIDBITS
I am packing again….. We leave again Friday for our river home in Montrose, CO. where I do look forward to getting to cooler temps. Have a great week my friends!
Gala's, weddings, graduations, holidays or just everyday wear…..we have fashion suggestions for you, so stay tuned. Be sure to check out ShopSheShe tab at the top in the menu bar. Hover over and choose the category in the dropdown. We try to keep it up to date with the latest and greatest for all budgets. Subscribe here and then you won't miss a post. Simply enter your email in the pop-up box or below.
WELCOME new readers. We are a fashion/travel/lifestyle blog. We talk about anything and everything, from fashion, travel, health issues to even an occasional recipe. Let us know if there is a topic that interests you. We will do our best to bring that story to you. Have a great week sweet friends and thank you for following along. Without you, we could not continue on this crazy fun journey.