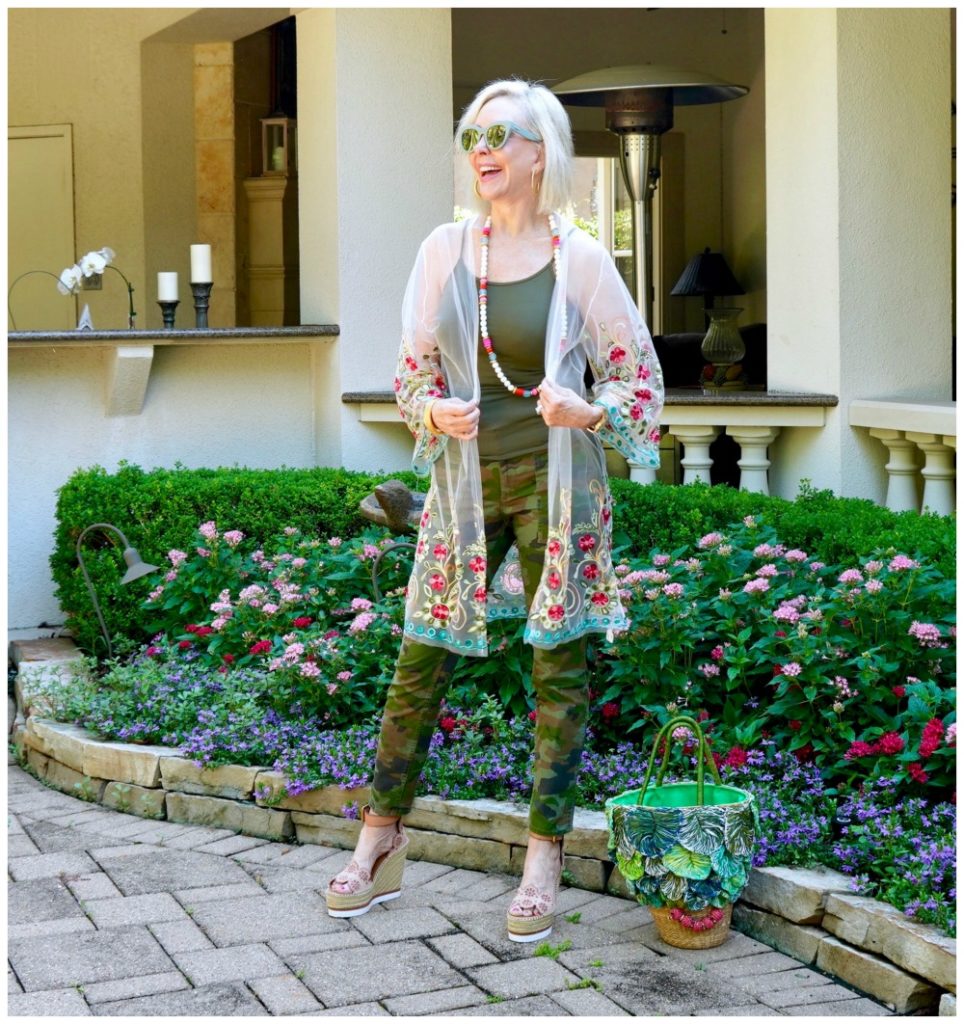 Camo has been seen lots and lots this year and is going to be one of the biggest trends this Fall. With it being super versatile and so chic, this week we are focusing on camo and how to wear it no matter the season. Read on below and shop away ladies!
*Prices are accurate and items in stock as of the time of publication.
OUTFIT DETAILS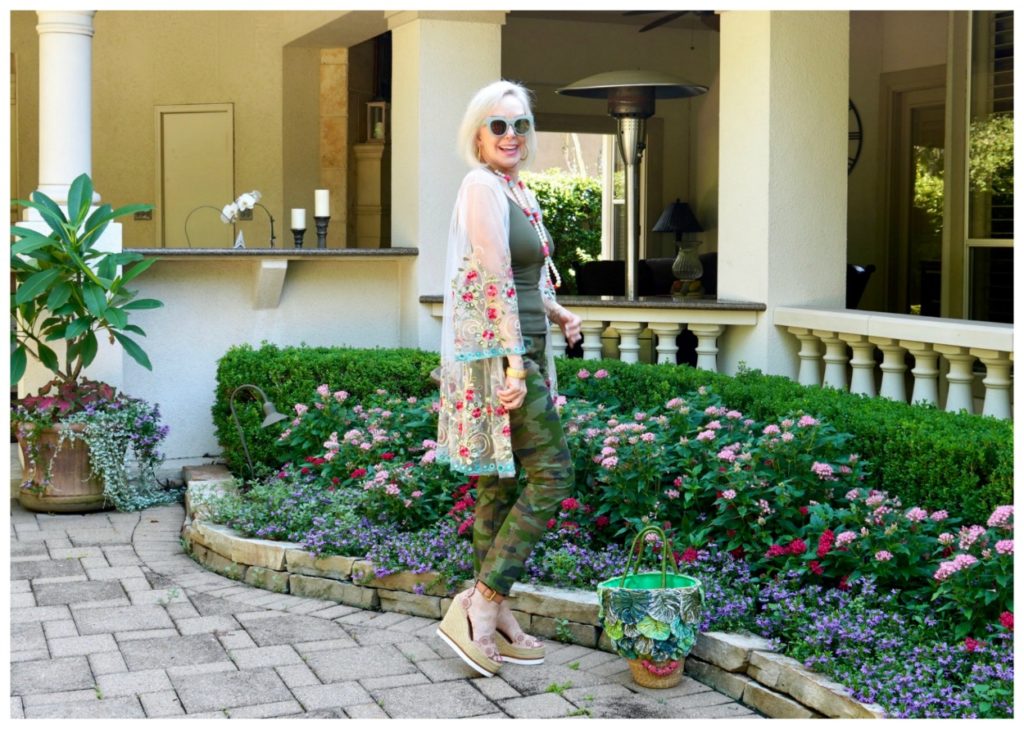 CAMO FOR EVERY SEASON
Camo is not just for hunting season! It's a fabulous and chic way to have a strong and feminine look. We first started seeing major camo from the Yeezy line a few seasons ago and now it's all over the Fall 2019 runways and we cannot get enough. Below is our touch on wearing camo no matter the season!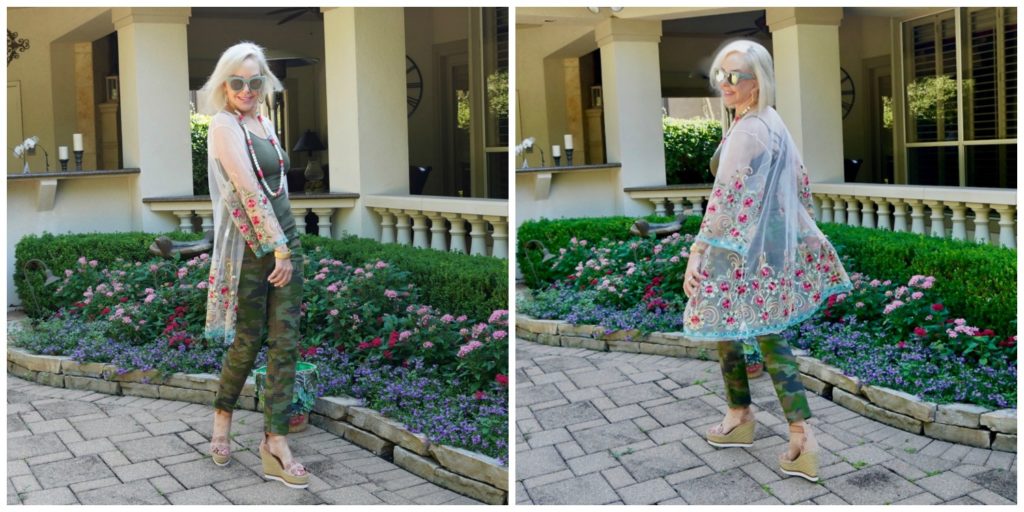 DAY AND NIGHT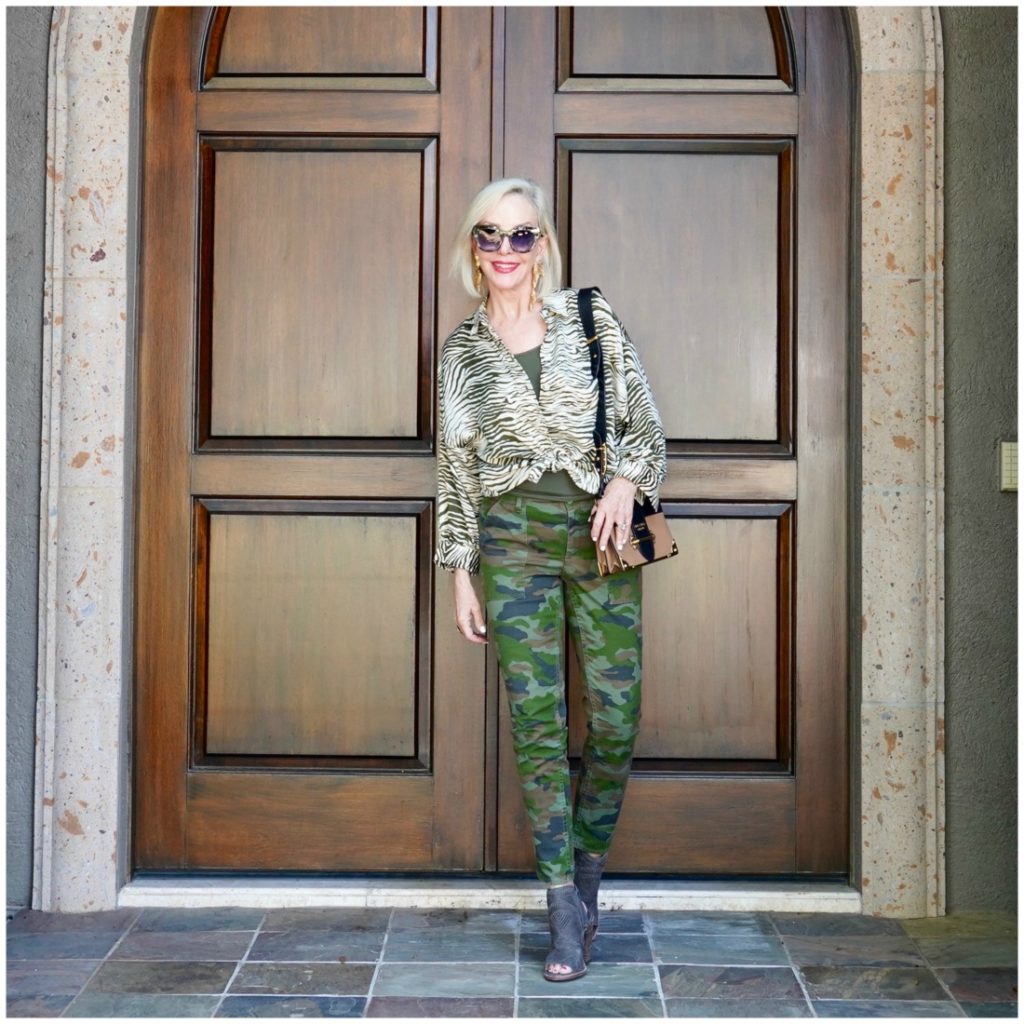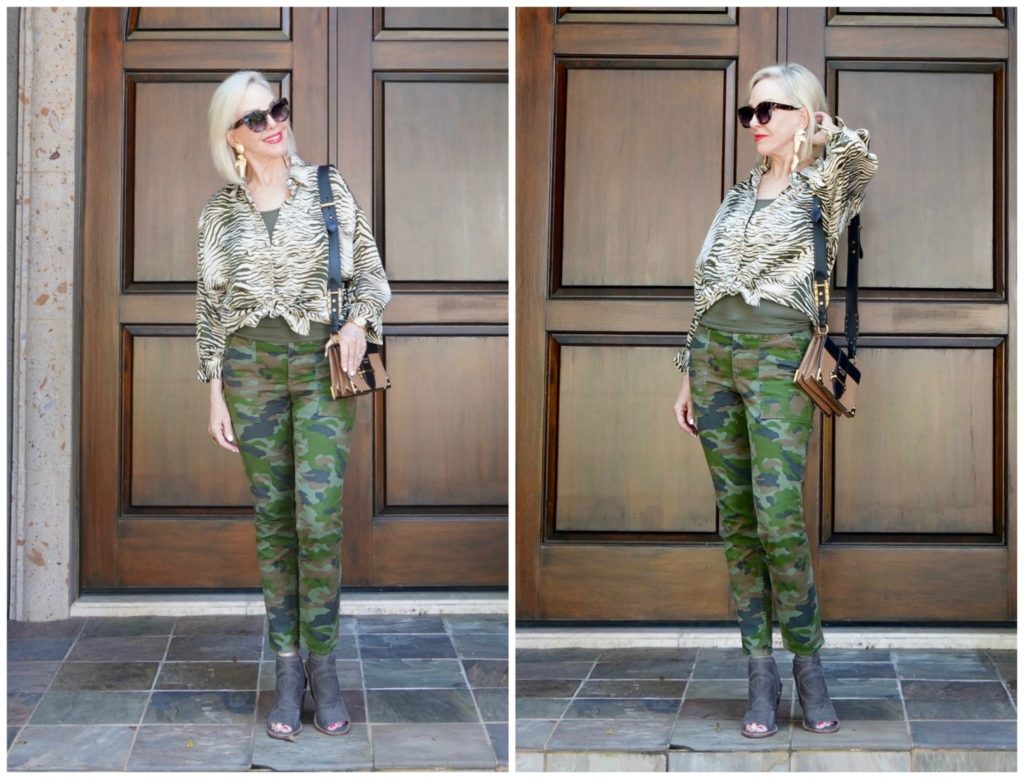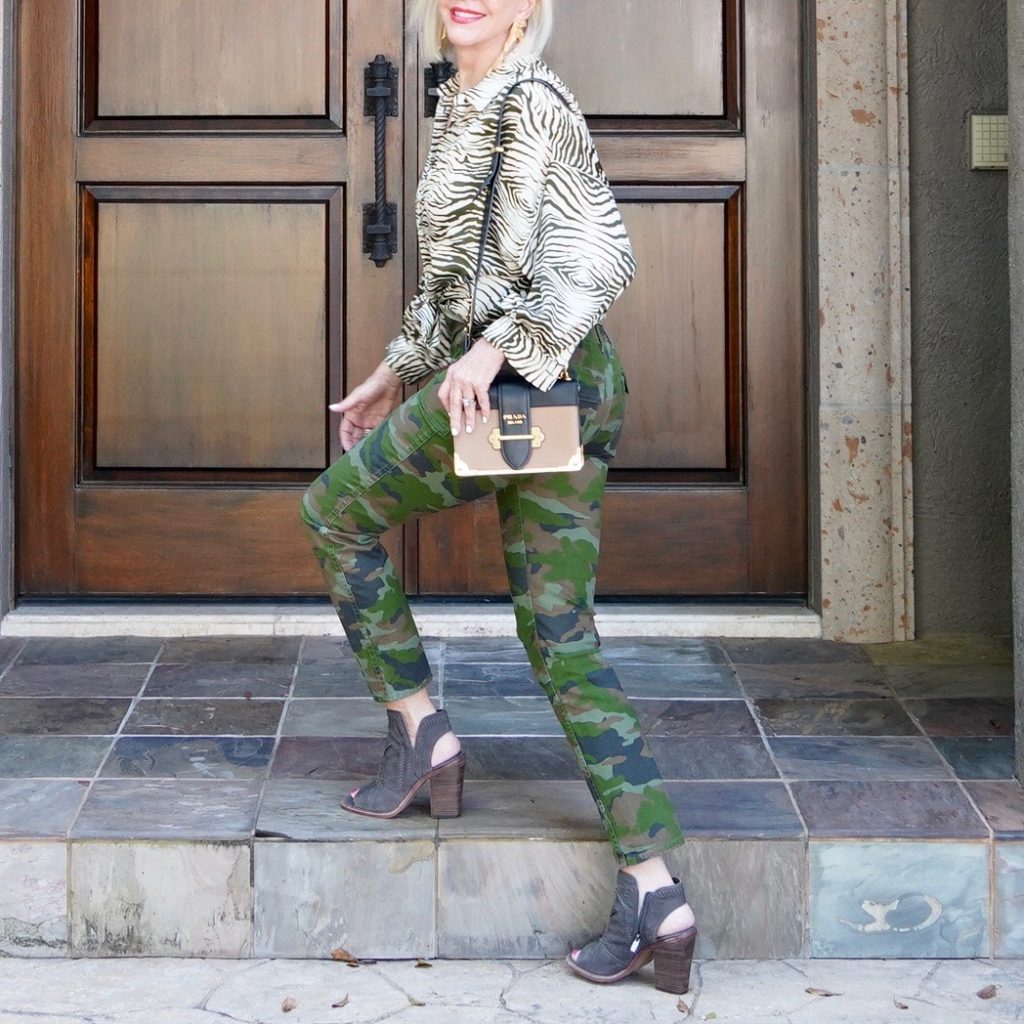 TIPS
Mix and Match – Do not be afraid to mix patterns! That's the great thing about the way the camo trend is appearing! It's very bold but looks fresh off of the runway!
Tuck In – With our above collages we suggest tucking your top in. Now you do not have to tuck in the whole shirt, some (like sweaters) look great with the half-tuck going (the front tucked in).
Colors – Adding bright pops of color are a great way to really make a statement.
Textures – When wearing camo many think it's too harsh to mix up textures with this pattern. That is absolutely wrong. Mix in leathers, skins, silks and so much more!
Layer – Layering is such a fun way to add depth to your look. Layer your tops and pieces of denim. An oversized coat over a camo top is too cute, casual, and chic!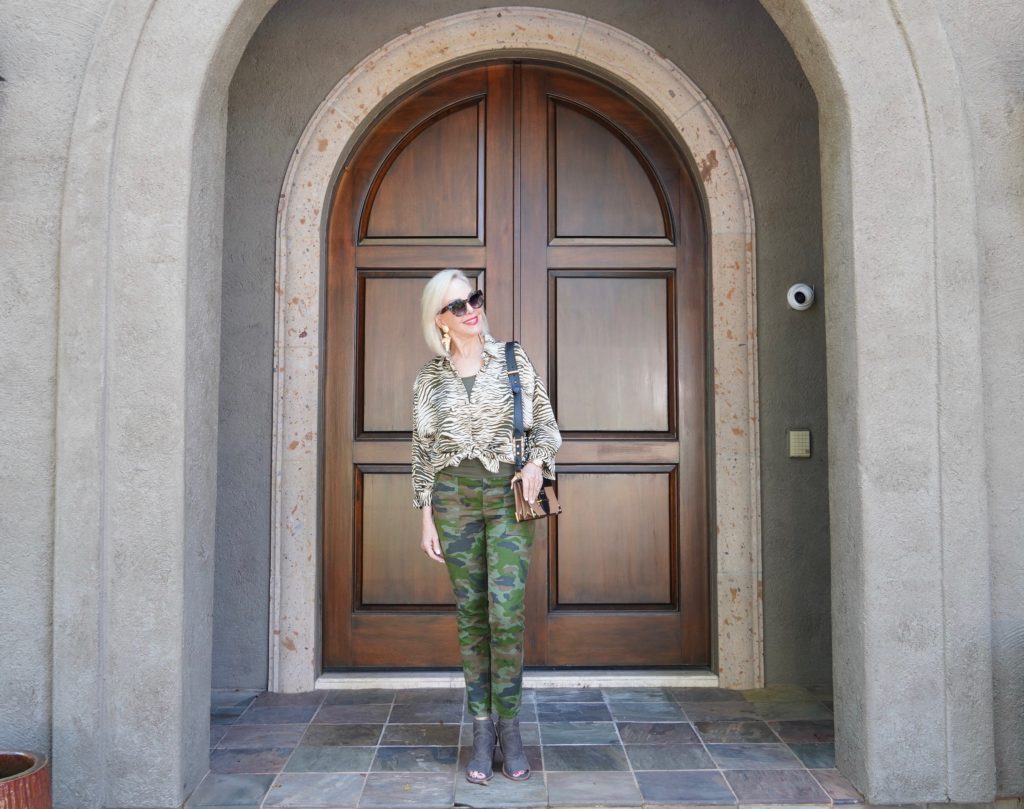 OUTFIT DETAILS

IN CONCLUSION
Camo is not only for the military or hunting season ladies! It's for us year-round, and to rock! We hope you enjoyed our tips and top picks this week! We'd love to hear how you wear your camo in the comments!
[

SHESHE'S TIDBITS
Well, Carson, one of our grandson's graduated yesterday from Texas Tech Univerity in Lubbock. It was truly an accomplishment. Our family that was able to make it to Lubbock all had so much fun celebrating!
Gala's, weddings, graduations, holidays or just everyday wear…..we have fashion suggestions for you, so stay tuned. Be sure to check out ShopSheShe tab at the top in the menu bar. Hover over and choose the category in the dropdown. We try to keep it up to date with the latest and greatest for all budgets. Subscribe here and then you won't miss a post. Simply enter your email in the pop-up box or below.
WELCOME new readers. We are a fashion/travel/lifestyle blog. We talk about anything and everything, from fashion, travel, health issues to even an occasional recipe. Let us know if there is a topic that interests you. We will do our best to bring that story to you. Have a great week sweet friends and thank you for following along. Without you, we could not continue on this crazy fun journey.