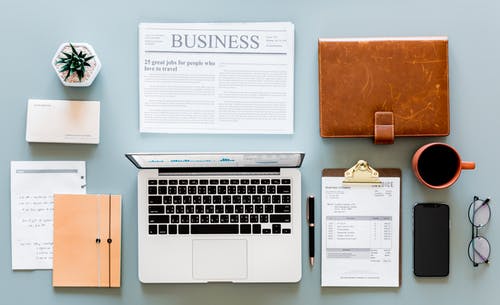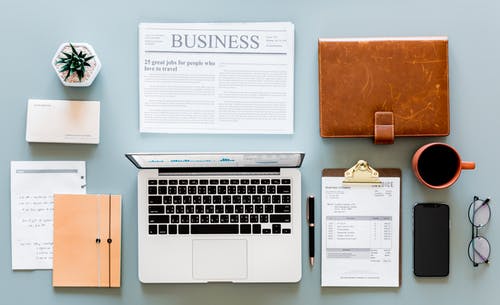 "Back to school" is always a time for me to reset my routines. Once the summer has gone (and we get a tiny bit of relief from the heat here in Houston) I always feel the need to make some changes and focus on the "school year" before me (no matter how long it's been since I've actually been in school).
One thing I always like to do during this time of year is to deep clean my life. I try and focus on every place I spend a substantial amount of time in the hustle and bustle of fall…and refresh those areas. It's funny how doing so can really change your outlook and attitude–thus making the busyness of the day-to-day more manageable.
So today, we're tackling four places we spend a lot of time in the kitchen, bathroom, closet, and car. Check out some of our favorite products and organizational hacks for these spaces below.
Organization in Your Kitchen
My kitchen seems to be an area that collects messiness FAST, so these products are perfect for me. I love this magnetic rack to hold kitchen supplies because it can be moved based on where you are in the kitchen. This dog-food holder (on wheels) would really save my back when I'm feeding our animals. But I have to say I might like these reusable kitchen bags the most because they're environmentally friendly AND super useful for eating on the go.

Organization in Your Bathroom
Another trouble area for me. I've been in need of some bathroom organization, and I think this makeup organizer might end up in my cart sooner rather than later. I also love this toilet paper organizer, because it looks chic while still saving space in your bathroom. Last but not least is this hair-tool holder, to organize our never-ending supply of curling irons, straighteners, blow-dyers, oh my!

Organization in Your Closet
Most of my issues in this realm are related to two things: jewelry and clothing storage. I love this vacuum-sealed bag to store clothing in, so I can move my winter clothing and save some space. I also love this hack–one hanger with six prongs, so you can maximize your closet space. This laundry hamper with wheels is another back-saver, and this chic jewelry organizer is about to become my centerpiece….it's too pretty to store in my closet!

Organization In Your Car
The car is an area a lot of people don't focus on, but it is where we spend a ton of time. I personally swear by trunk organizers like this one, which makes carrying in groceries a million times easier. I think I originally saw a product similar to this one on Shark Tank, which is an organizer that fits in between the annoying space between your driver's seat and the center console. This ensures nothing will fall into that space, AND gives you a little extra storage space. I've always loved having a small trash can in my car, especially on long road trips, to keep everything a little cleaner.

What are your organization hacks to get you ready for the fall? Let us know in the comments below!
SHESHE'S TIDBITS
I just had the most wonderful few days in Florida with 14 other influencers from around the country attending SOMA INTIMATES 15 YEAR ANNIVERSARY CELEBRATION. We were treated like queens with good food, drinks, massages, new pj's, a pajama party and a gift card to try out some new bras and pjs. Spending time with old friends and making new friends has been so much fun. Today I left Naples and drove back to Sanibel Island to hang out for a day or so before flying back to Houston.
Gala's, weddings, graduations, holidays or just everyday wear…..we have fashion suggestions for you, so stay tuned. Be sure to check out ShopSheShe tab at the top in the menu bar. Hover over and choose the category in the dropdown. We try to keep it up to date with the latest and greatest for all budgets. Subscribe here and then you won't miss a post. Simply enter your email in the pop-up box or below.
WELCOME new readers. We are a fashion/travel/lifestyle blog. We talk about anything and everything, from fashion, travel, health issues to even an occasional recipe. Let us know if there is a topic that interests you. We will do our best to bring that story to you. Have a great week sweet friends and thank you for following along. Without you, we could not continue on this crazy fun journey.