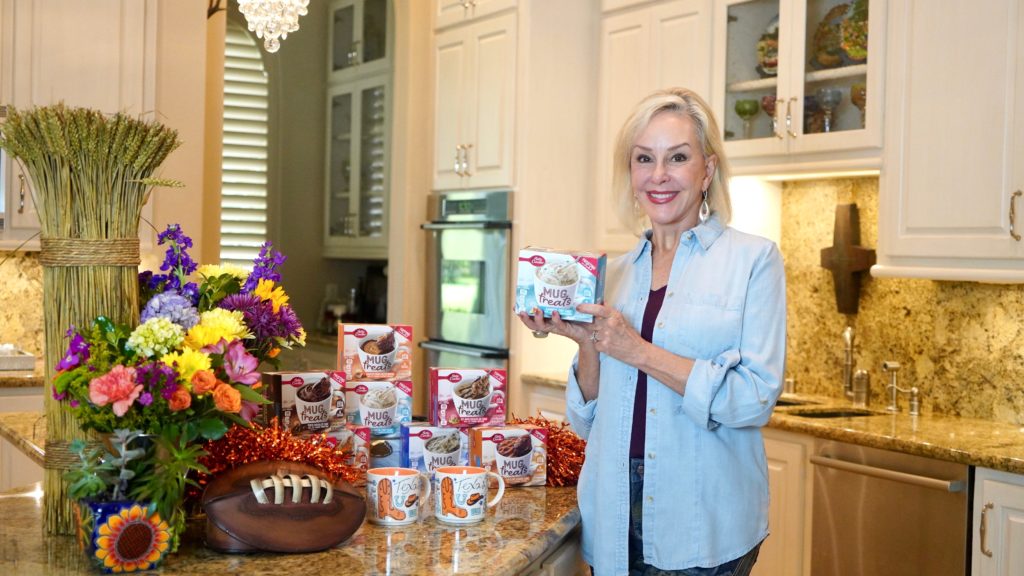 This post has been sponsored by Betty Crocker. I received product and compensation, but all opinions are my own.
Well, SheShe is back in the kitchen again with Betty Crocker. If you missed our first post with Betty Crocker on how to make a quick 3 step Chilled Treat then you can check it out here. They are so good for hot summer days, but today we are looking forward to this fall and tuning in to watch football games on TV and enjoy something easy to make but a little more seasonal. We are going to show you how to make easy delicious mug treats with one mug and 3 easy steps.
I don't know about you but we are huge football fans and when we are not attending a Texas Longhorn game or a Tennessee game (hence the orange shakers) then we are bellied up to the TV at home. Of course, going along with watching good TV is tasty food topped off with a good dessert. If you have been following me for a while then you know that the kitchen is NOT my happy place. Betty Crocker Mug Treat is perfect to top off our game day food menu because I don't even have to turn on the oven to make it.
BETTY CROCKER MUG TREATS
There are 8 flavors to choose from in the mug treat lineup. It was so hard to choose which one that I would prepare for you but since I love color so much, I chose the Rainbow Chip Cake with Rainbow Mix Frosting. Oh my gosh, it is soooo good!! It is also pretty to serve and we like pretty here on SheShe Show!! There are enough flavors to meet just about any palette.
FEATURED PRODUCTS
Hot Fudge Brownie with Fudge Topping
Triple Chocolate Cake with Fudge Frosting
Cinnamon Roll Cake with Cream Cheese Icing
Rainbow Chip Cake with Rainbow Mix Frosting
Chocolate Peanut Butter Cake with Peanut Butter Topping
Soft-Baked Chocolate Chip Cookie with Fudge Topping
Chocolate Caramel Cake with Caramel Topping
Blueberry Muffin with Cream Cheese Glaze
WHY I LOVE HAVING THIS DESSERT ON HAND
Single serving- This is good for that quick sweet tooth fix for yourself, your kids, the hubs or guest.
Takes less than 2 minutes to make- allows me less time in the kitchen. Ha Ha!!
Cooks in the microwave – no baking mess
Affordable- 4 in a box at only $2.99 a box. That equals just about 75 cents a treat.
Delicious!! It will certainly impress any of our friends that come over to watch a game.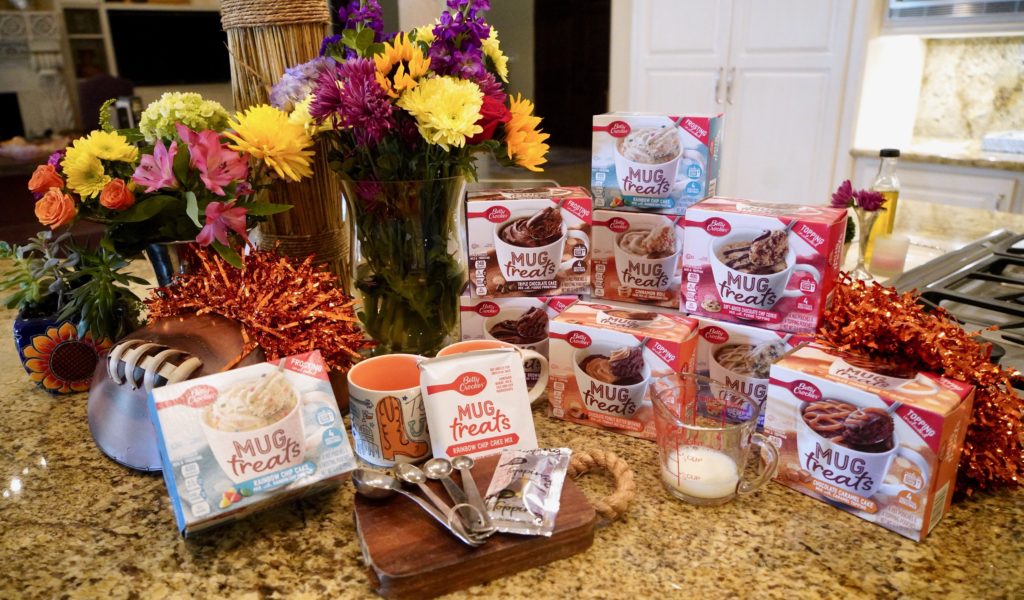 HOW TO MAKE MUG TREATS
Read the directions!! You will save yourself a lot of time if you will read the directions first on any recipe for that matter. Trust me on this one.
Grab your favorite 8-10 oz mug, measuring spoons to measure milk or water and a spoon to stir.
Empty the cake mix envelope into the mug.

Mix 3 tablespoons milk or water into the mug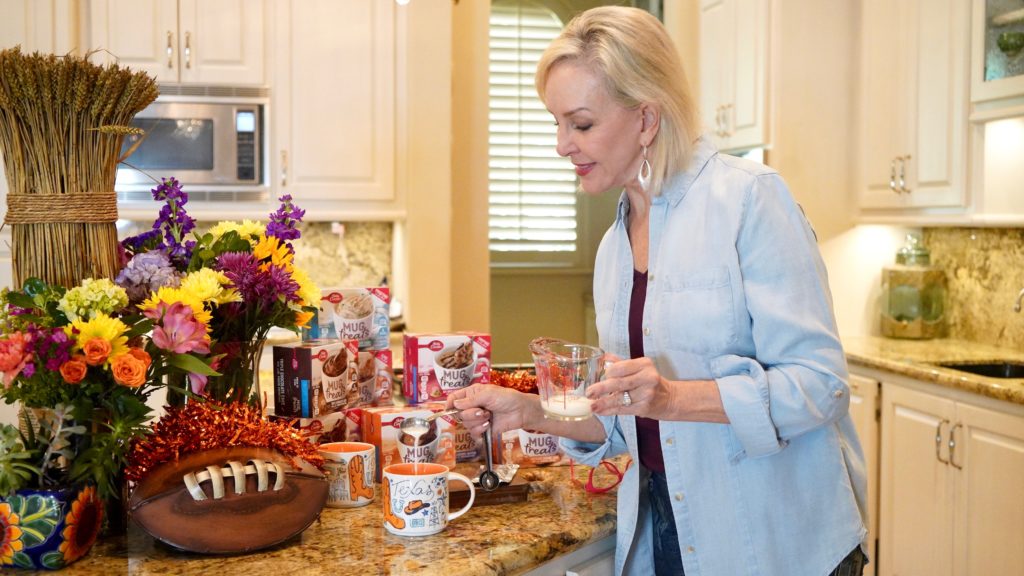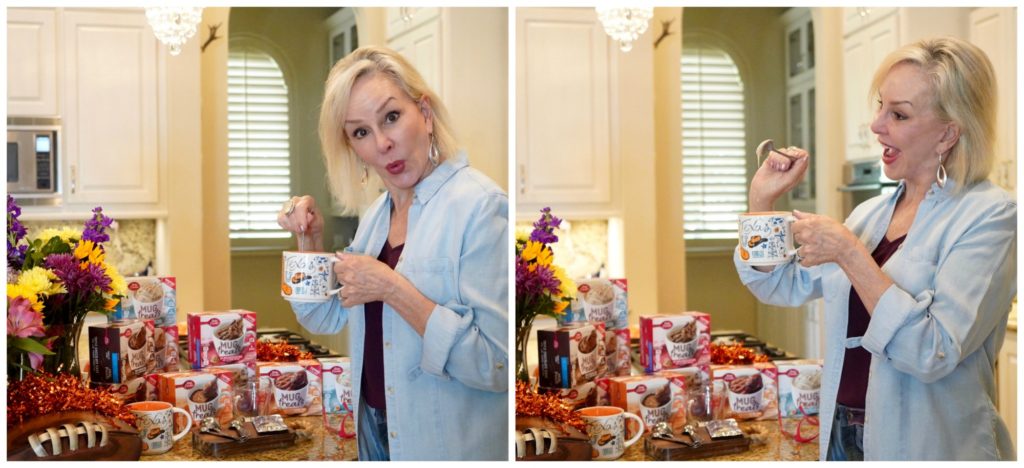 Microwave uncovered on high for about a minute or a little longer until the top is dry.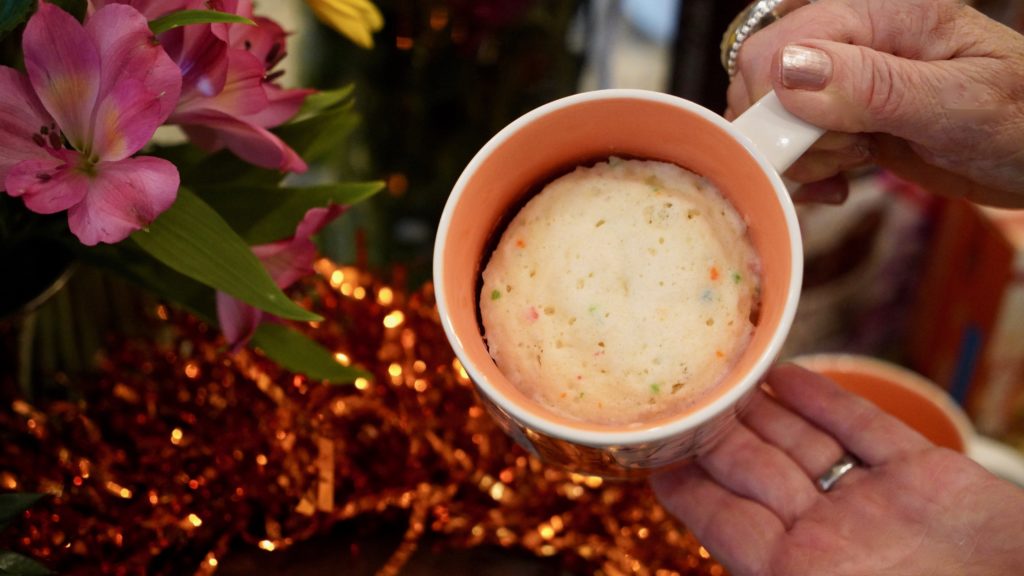 Complete your mug cake by squeezing the topping over the cake.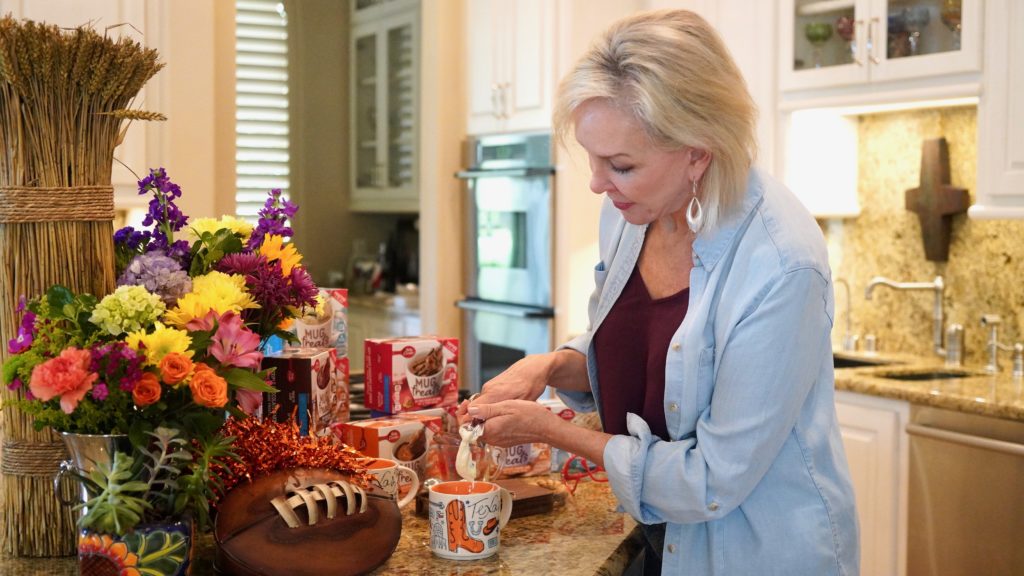 Let it stand for two minutes to finish cooking.
Then VOILA, ENJOY!!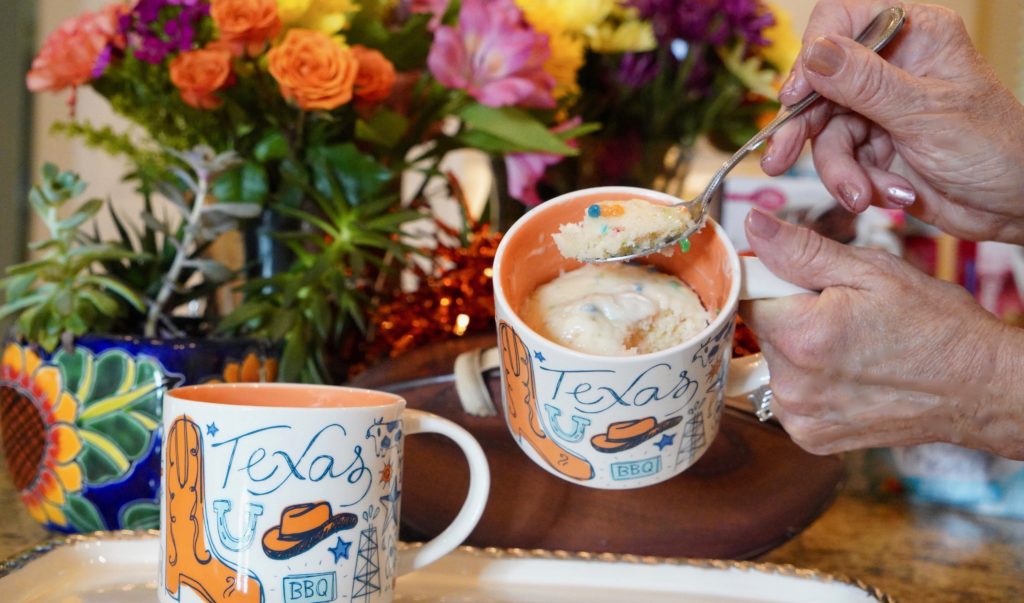 So there you have another one of my secrets for easy treats from the kitchen. Betty Crocker Mug Treats currently are available in the baking aisle at Walmart stores and many national retailers. Check your local store.
Serving up a couple of desserts for Norman and I watching our teams play this fall will be a real treat!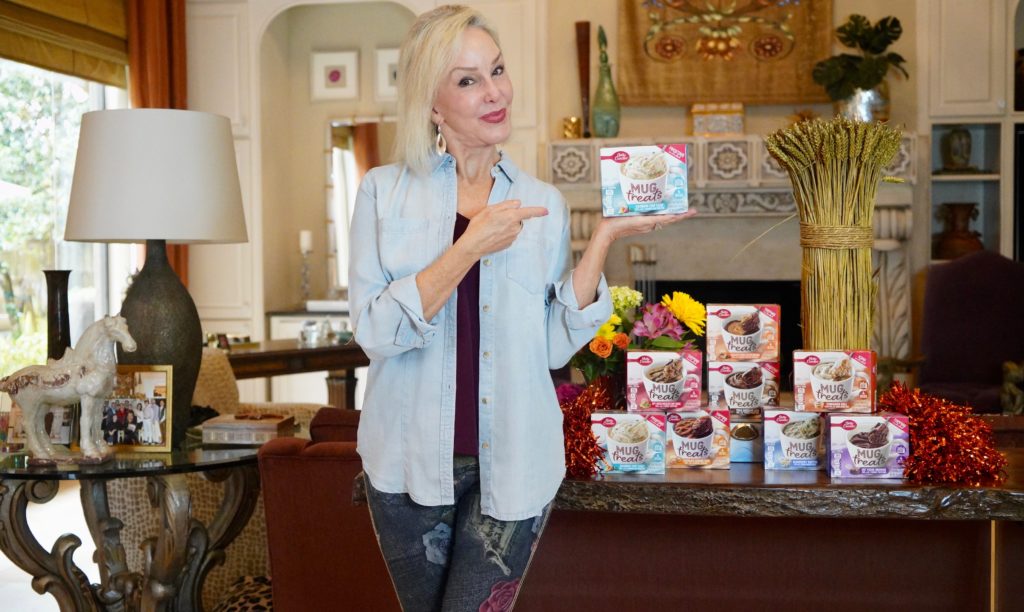 SHESHE'S TIDBITS
We are leaving Austin today after attending the Longhorn vs LSU Tigers last night. Our Longhorns played hard and never gave up, but it just wasn't enough. The LSU Tigers have a great team!
Gala's, weddings, graduations, holidays or just everyday wear…..we have fashion suggestions for you, so stay tuned. Be sure to check out ShopSheShe tab at the top in the menu bar. Hover over and choose the category in the dropdown. We try to keep it up to date with the latest and greatest for all budgets. Subscribe here and then you won't miss a post. Simply enter your email in the pop-up box or below.
WELCOME new readers. We are a fashion/travel/lifestyle blog. We talk about anything and everything, from fashion, travel, health issues to even an occasional recipe. Let us know if there is a topic that interests you. We will do our best to bring that story to you. Have a great week sweet friends and thank you for following along. Without you, we could not continue on this crazy fun journey.