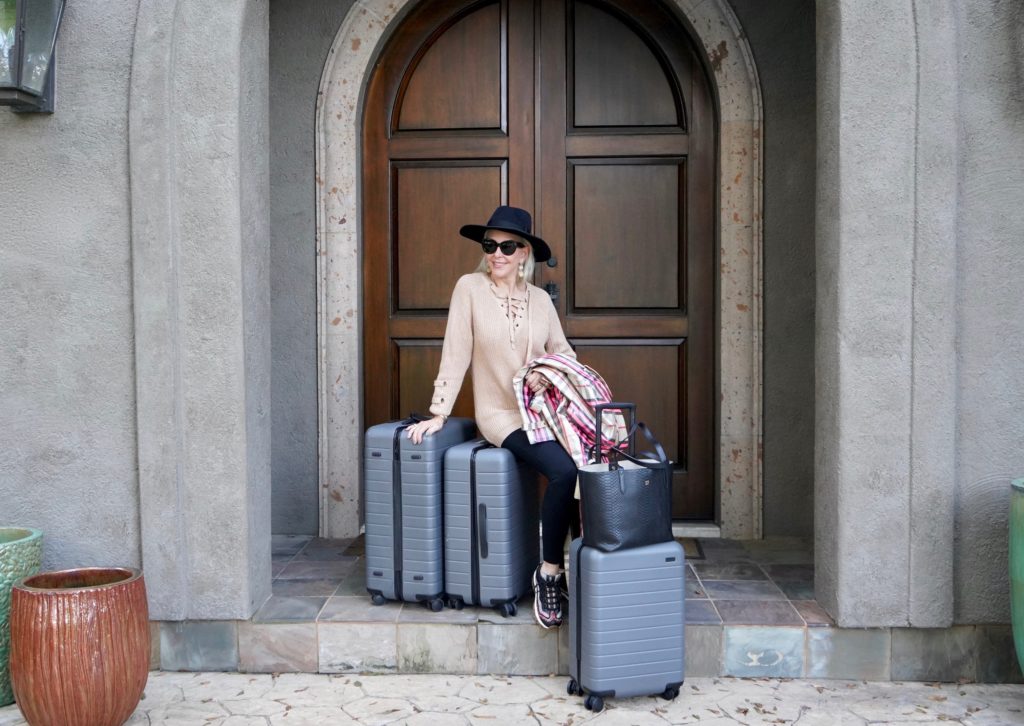 Have you ever thought about the things you should do before you take a trip out of the country? In this day and time, every single detail of trip planning is so important and could prevent frustrations, absurd costs and possibly be life-saving. Today we are going to share our top travel tips for traveling abroad. That all being said I feel I have some great travel tips for you today!
I have traveled extensively for most of my adult life. At 16 years old I went to Europe, at 23 I became a flight attendant, then I became a corporate pilot at 33. When I quit flying airplanes for a living I married Norman and we began a life of personal travel together. Now after 5 years of being a digital influencer my travel vertical has taken off.
OUR TOP TRAVEL TIPS
TRAVEL TIPS: DOCUMENTS & SERVICES
PASSPORT: Make sure your passport is up to date and will not expire 6 months from travel dates. You might have and unexpected delay returning to your home country and it could create a lot of stress trying to get it renewed in another country. Be sure to make a copy of your passport and put a copy in your suitcase and leave one at home. Should you lose your passport, having a copy could expedite getting you a new one. Always carry your passport with you when leaving the hotel.
GLOBAL ENTRY: This is a security level that you should do a couple of months before you leave. You can go to https://www.cbp.gov/travel/trusted-traveler-programs/global-entry to find out where you need to go to apply for Global Entry. This service will get you through a Global Entry line when going through customs and make it so much faster to clear.
MEDJET: This is a membership that I just discovered and joined. If you get sick or injured while traveling, most travel insurance only gets you to the "nearest acceptable facility". Medjet makes sure you get home to your own hospital. A few hundred dollars a year can save you tens of thousands of dollars should something happen. I also got the security coverage. Please read all about this membership on down in this blog post.
MONEY: I would still recommend the Traveler's Checks issued at your bank. Although some prefer cash you might not have access to your bank overseas should you run out of cash? The airport has a pretty good exchange rate but just get a couple of hundred dollars then when you get to your destination check out the other bank money exchanges. Credit cards usually have the best exchange rates so I use my American Express or Master Card whenever I can.
TRAVEL TIP: BOOKING YOUR FLIGHT
As Norman and I have gotten older we have decided that it is worth every dollar to fly Business First when traveling on long flights. Yes, uber-expensive but we have worked hard for years so this is the one thing we treat ourselves to.
Why would we pay thousands to fly first class for an overseas flight? There are so many amenities that make it all worth it if you have the means. The larger sleep seats are the biggest reason, then there is the level of service with all kinds of cocktails, food, desserts, snacks, and another meal. Movies, headphones, the internet, and more make for enjoyable entertainment. By the time you get to your destination, you are ready to go!
TRAVEL TIPS: BEFORE YOU LEAVE
CONTACT INFO: Leave your itinerary and contact information with a family member, secretary or friend.
PRESCRIPTIONS & SUPPLEMENTS: In case you get stuck away from home for an extended period, make sure you have more than enough of your medicines with you.
FOODS: Many times visiting other countries you can get sick from their water, vegetables, etc. Consult your doctor if there are foods that you should avoid to prevent unnecessary illnesses.
TRAVEL TIPS: AFTER YOU ARRIVE
HOTELS: If you have mobility issues then ask your travel agent or hotel to put you in a room close to the elevator. NEVER give your room number out unless they are an employee of the hotel. Know where your emergency exit is so you are familiar in case of a fire.
TOURS: Different tours can have different activity levels so be sure you are aware before booking and make sure they have airconditioned motor coaches. In Europe most motor coaches are amazing, but in third world countries, you might find yourself riding in the back of a pickup truck. Check!
VALUABLES: Usually better hotels have a safe in their rooms. It's best to not travel with your really expensive jewelry but if you must then make sure you don't flaunt it and keep it in the safe when you are not wearing it. Your fine jewelry should only be worn to a nice dinner or special event. Never tour or walk around the city wearing it. Not even the fake stuff because the thieves won't know if your jewelry is real or fake. Check out this post we did CAREFREE TRAVEL TIPS FOR YOUR FINE JEWELRY.
SAFETY: Also, be careful how you carry your handbag…keep it close to your body (under your arm). For the guys, do not put your wallet in your hip pocket. There are gypsies that look like sweet little ladies, but their children will distract you while they do an amazing pickpocket job on you! I have seen it happen a couple of times right under my eyes.
TRAVEL TIPS: HOW TO BEAT JET LAG
Did you see our post last week about how to beat jet lag? If not you can read about it here. This is so important to start your trip off feeling tip-top.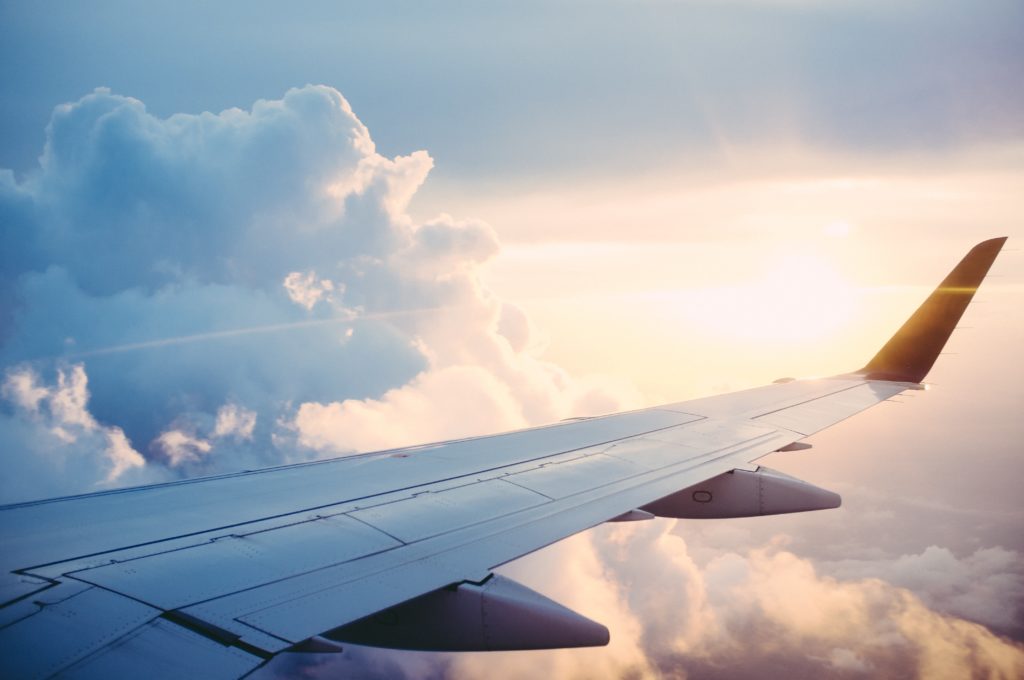 TRAVEL TIPS: MEDJET
Medjet is a "no brainer" especially for seniors planning a trip. Did you know that 1 in 30 trips end in a Medical Emergency? That's a large number so why not protect yourself? Medjet is an air medical transport membership service for travelers which ensures that if a member is hospitalized more than 150 miles from home, they don't get stuck there. Medjet will transport them to their home hospital of choice. Without this service, you could pay tens of thousands of dollars to get you home. You can also tack on security benefits (MedjetHorizon Membership) and have 24/7 access to a crisis response line to call any time you feel threatened. We all read about natural disasters, violent crime, terrorism, people just disappearing…Medjet offers individual travelers like me corporate-level security response in the event of an emergency. It's total peace of mind.
IMPORTANT FACTS TO KNOW ABOUT MEDJET
Medjet arranges transfer to the member's home hospital of choice – not just the closest hospital – regardless of whether it's deemed "necessary."
Medjet's family membership covers up to 2 adults and 5 dependents. It guarantees coverage of all members no matter whether they're traveling together or apart, as long as they're 150 miles from home and includes a transfer companion.
If a member ends up hospitalized in a foreign country, friends or family members can call Medjet to notify the team of their condition. Medjet's team will then assist with any logistics and keep them updated
Unlike most policies, Medjet has no adventure travel exclusions (great for families that ski)
Be sure to let family members know about any emergency membership programs you're enrolled in, like Medjet, just in case they need to call on your behalf.
Many travelers don't realize that in a medical emergency, most travel insurance policies platinum card plans (including AMEX and Chase Sapphire Reserve) will only get them to the closest "medically acceptable" hospital only if a doctor deems transfer necessary.
A few key things to know:
Medjet is not travel insurance: it's a protection supplement that travelers should purchase in addition to travel insurance. Should a traveler end up in the hospital, their hospital bills and medical expenses will likely be covered by travel or health (if traveling domestically) insurance. Travel insurance, however, typically only provides: "medically necessary transportation to the nearest hospital or appropriate facility following a covered illness or injury during your trip." Medjet arranges air medical transfer to the member's hospital of choice – not just the closest hospital – regardless of whether a transfer is deemed necessary: no claim forms, health questions or deductibles.
Medjet does not provide point-of-injury rescue: they provide "bed to bed" transfer, i.e. the member has to already be hospitalized for Medjet to transfer them. If a traveler is hospitalized more than 150 miles from home, Medjet will transfer them to their hospital of choice from virtually anywhere in the world.
MEDJET HORIZON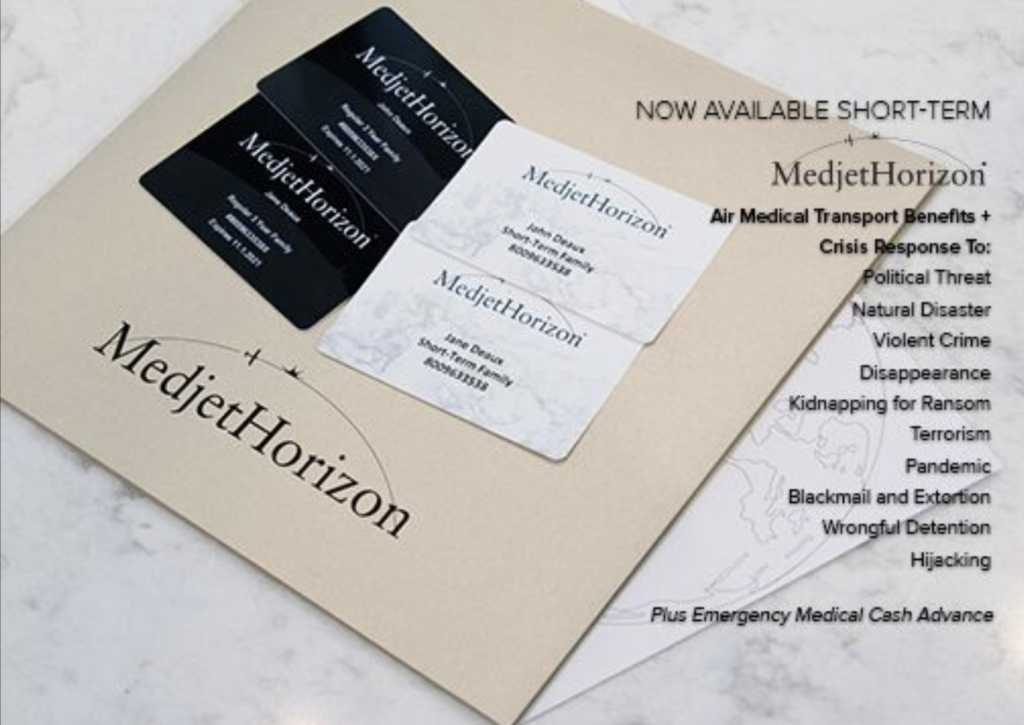 In this day and time, it isn't a bad idea to think about the "What If's" as far as your security while traveling. I was so impressed by another level of membership offering by Medjet called MedjetHorizon. Its members have 24/7access to a high-level, global Crisis Response Center for advice and in-country teams to address a wide range of safety concerns and threats while traveling. Some examples of things they deal with: Natural Disasters ~ Violent Crime ~ Terrorism ~ Kidnap for Ransom ~ Political Threat ~ Disappearance ~ Wrongful Detention ~ Blackmail and Extortion ~ Hijacking and more.
MedjetHorizon also provides members with access to a $60,000 emergency medical cash advance. In most instances, hospitals abroad require you to pay your bill out-of-pocket, and then you are responsible for filing your claim with your insurance for reimbursement. Medjet heard some hospitals abroad were demanding payment in cash, upfront, even in the emergency room, so added this cash-access benefit for their members.
Not to freak you out but I have such a peace about my upcoming trip knowing that I have a great plan with MedjetHorizon "in case of". Yes, I did this level for my membership!!!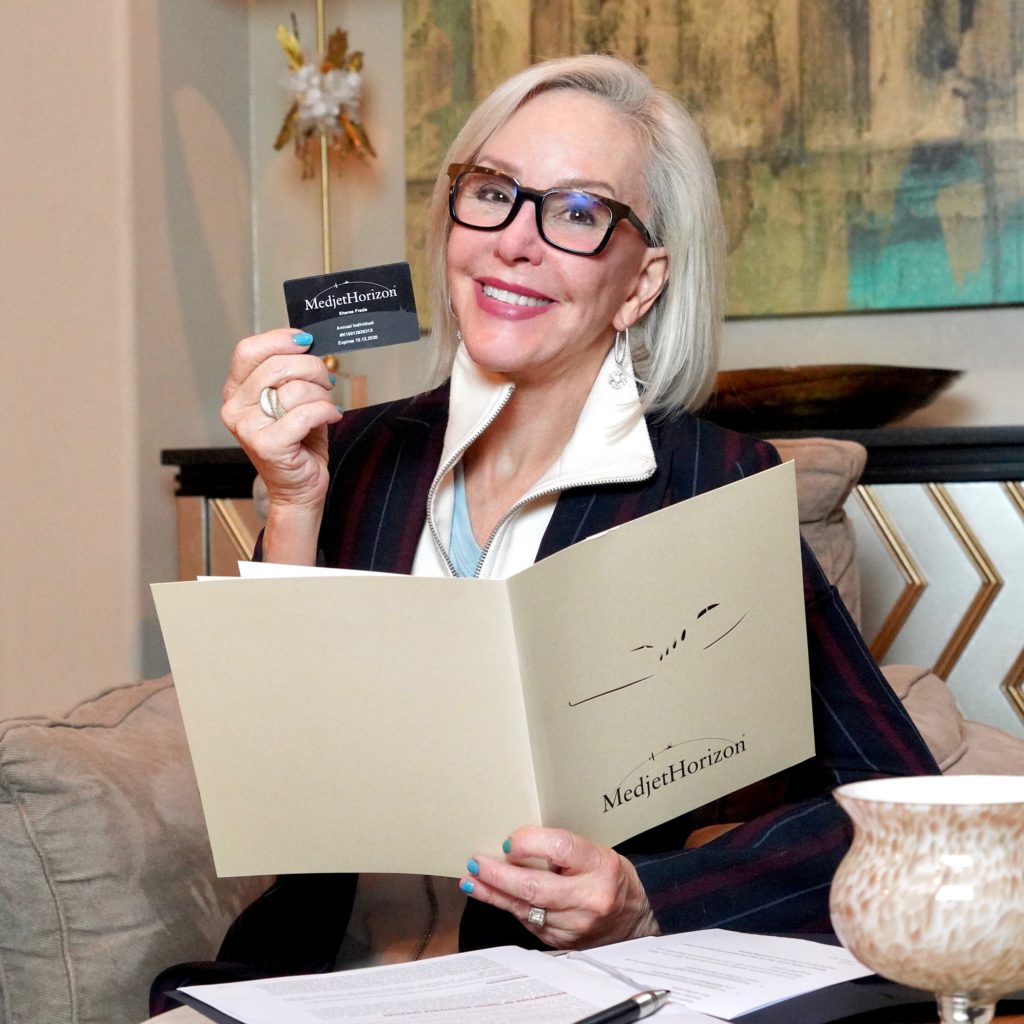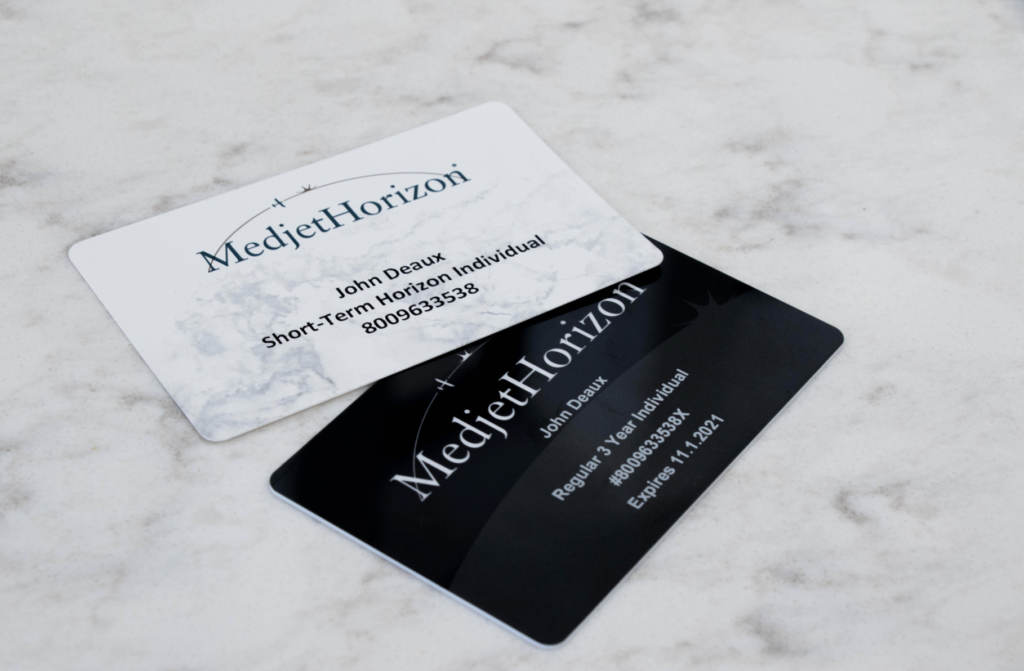 MEDJET DIAMOND
Since Norman is older than me, I was worried Medjet wouldn't cover him. But they offer Diamond Membership to individuals age 75 to 84. Diamond Members have the same transfer benefits but are limited to one medical transport per membership year. For this membership, Medjet requires a brief health questionnaire and medical statement form to be completed. RULES and REGULATIONS
Don't let these travel tips discourage you. Just prepare, follow basic guidelines to keep you safe and use good judgment so that you can have a wonderful trip.
WHAT I CARRY IN MY CARRY ON BAGS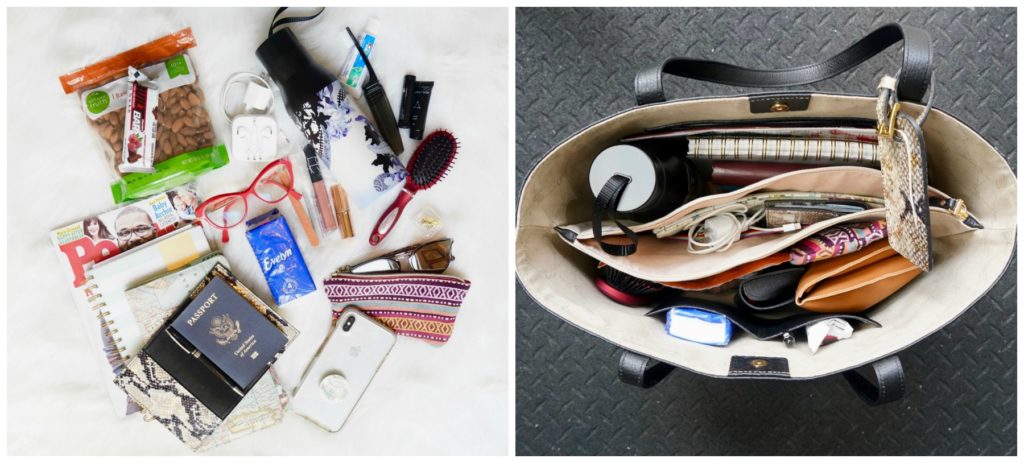 TOTE BAG
Passport, credit card or Travelers Checks
Ticket folder with passport, hotel reservations, car services/rental reservations
Hand sanitizer, toothbrush & toothpaste, lipstick or lip moisturizer, hand cream, kleenex
Cell phone & charger, earphones for airplane
Book, magazines, calendar, etc.
Snacks – protein bar, almonds, etc.
Writing pen & notepad or learn to take notes on your cell phone.
Sunglasses & reading/computer glasses
Large Cashmere scarf ( wear it for warmth on the plane and around your neck for chilly days touring)

R0LLON BAG
I have owned so many different brands of luggage in my life, but my favorite of all time is by AWAY. For the money, you cannot beat the style, value, functionality, and durability. To shop go to www.awaytravel.com
VALUABLES: Jewelry, designer handbag
Camera equipment
Computer & Chargers
Prescriptions & supplements
SheShe Show work projects, calendar & spiral notebook
Face Cradle for seat comfort making for a better chance of sleep.
INCONCLUSION
In this world we live in today, we know that many of you travel on a regular basis. We hope that these tips are helpful and you learned something new to make your next trip safe and fun. We would love to know where you are headed next. XO, SheShe
SHESHE'S TIDBITS
This week we will post part 2 of our Wardrobe Basics series. We are also preparing for my luxury influencer trip to Paris. With fancy places to go and sights to see, we have a big wardrobe to plan. We will give you sneak peeks on Instastories along the way.
Gala's, weddings, graduations, holidays or just everyday wear…..we have fashion suggestions for you, so stay tuned. Be sure to check out ShopSheShe tab at the top in the menu bar. Hover over and choose the category in the dropdown. We try to keep it up to date with the latest and greatest for all budgets. Subscribe here and then you won't miss a post. Simply enter your email in the pop-up box or below.