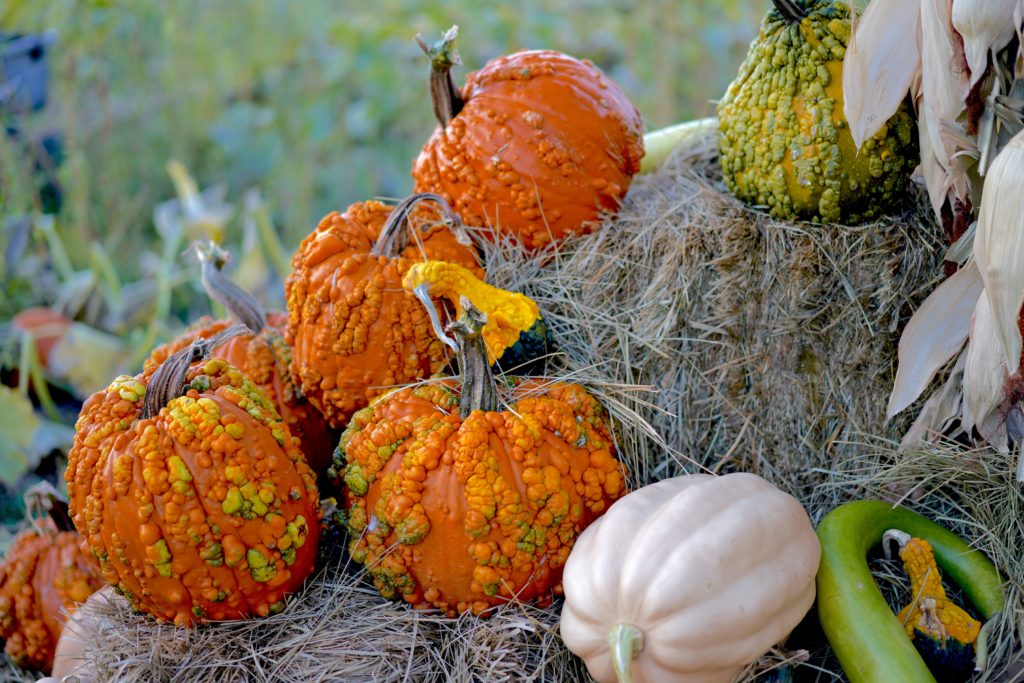 Even as someone who was sad to see summer go…this time of year is always one of my favorites. The fall leaves, cool breezes, pumpkin-spiced everything–it's all magical in my book.
This time of year is when I usually start spending more and more time on Pinterest, trying to find the best soup recipes to last me through the holidays. And let me tell you, it can be a real time-suck.
So today we're doing the hard work for you and breaking down our all-time favorite recipes. Like we usually do, we tried to keep our choices simple but unique. Our goal is for you to spend less time in the kitchen and more time enjoying these recipes with your family…or maybe even saving it all for yourself!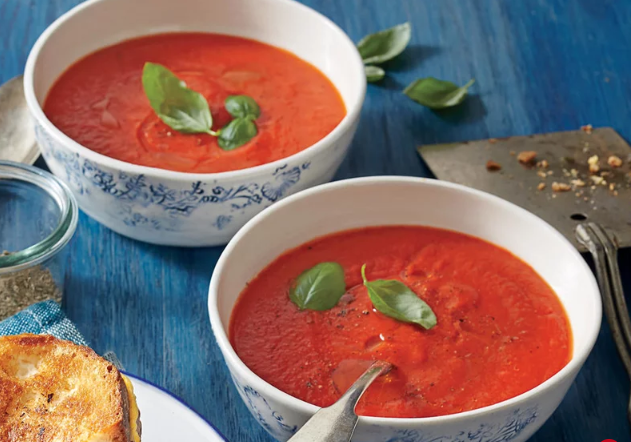 OUR TOP 10 FAVORITE FALL SOUP RECIPES
Drum roll please…..
Tomato-and-Red Pepper Soup
We all need a little tomato soup from time to time…especially when there's grilled cheese involved. But when you want to switch things up on an old classic, why not add some delicious red pepper? I love this idea and how simple this recipe is!
Rotisserie Chicken Ramen
One of the best parts about this recipe is that it calls for pre-made chicken, which means less work for us! I love the thin, stringy, ramen noodles and can't wait to try this easy take on another popular soup.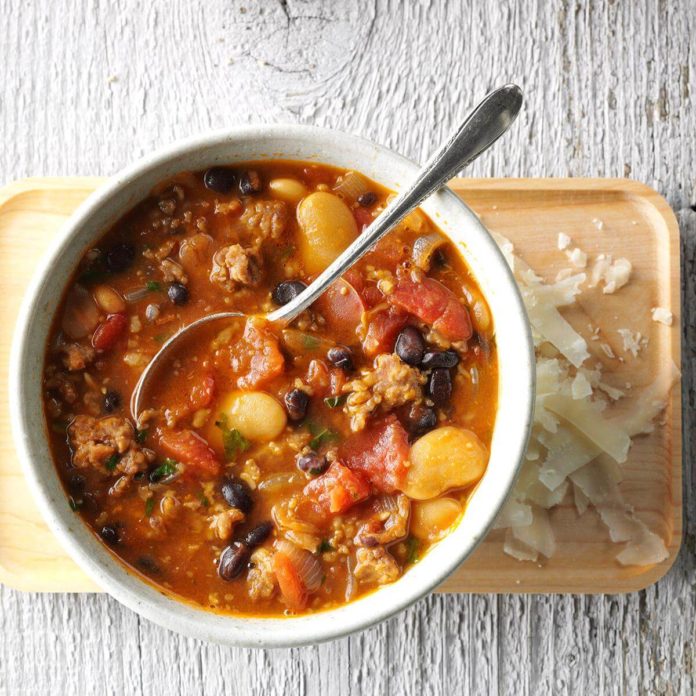 Italian Sausage
Sausage is a staple of this fall season, and I love it! This Italian twist on a sausage-based soup is definitely on my list to try…especially because it only takes 10 minutes to prep!
Pressure-Cooker Chicken Enchilada Soup
You had me at pressure-cooker. I make a lot of tortilla soup, but I love this idea as a different way to settle by (constant) Mexican craving. Easy and delicious!
Slow-Cooker Chicken Potpie Soup
I think I was raised on 80% chicken potpie. I love this traditional staple in southern cooking, and the idea to make it a soup. This recipe even calls for biscuit dough…which means it has to be good!
Sausage Bean
I love pretty much anything that has the word "sausage" in it (as I mentioned earlier). But this recipe especially is perfect for a Sunday evening meal-prep, when you want something hearty and classic to last through the week. Super easy to make, too!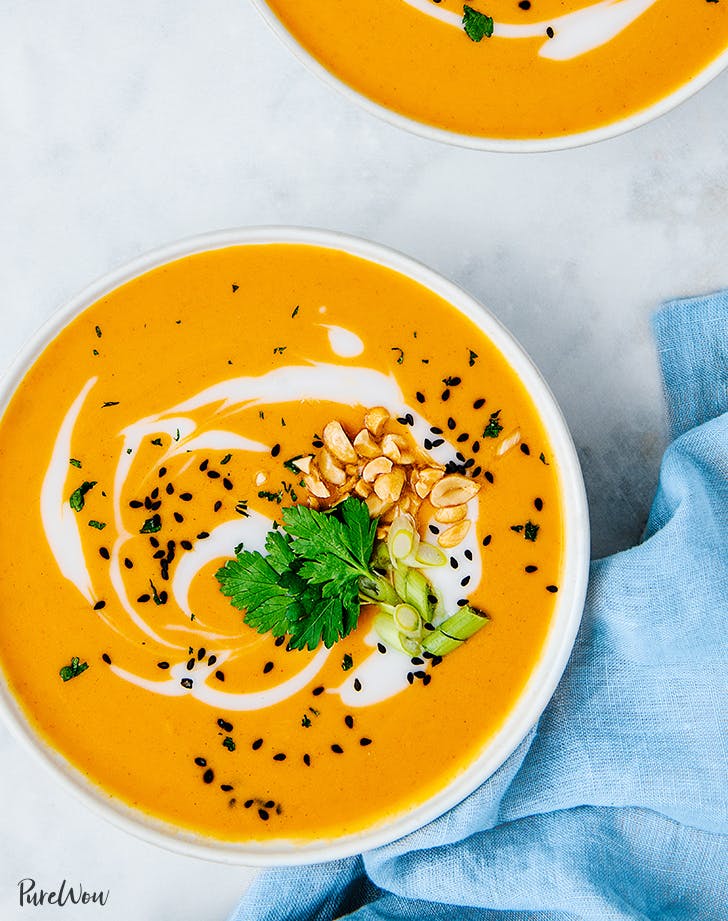 Instant Pot Spicy Thai Butternut Squash
I love Thai food, especially when it's cold outside. Sometimes I am intimidated by cooking Thai food, but this recipe makes it super easy. AND this soup is vegan + gluten-free.
Broccoli Cheese Soup
This is a hearty soup, and one that (in my opinion) tastes at least 1 million times better when your bread to dip in it. For my over-achievers out there: this one would be a great one to serve in a bread bowl!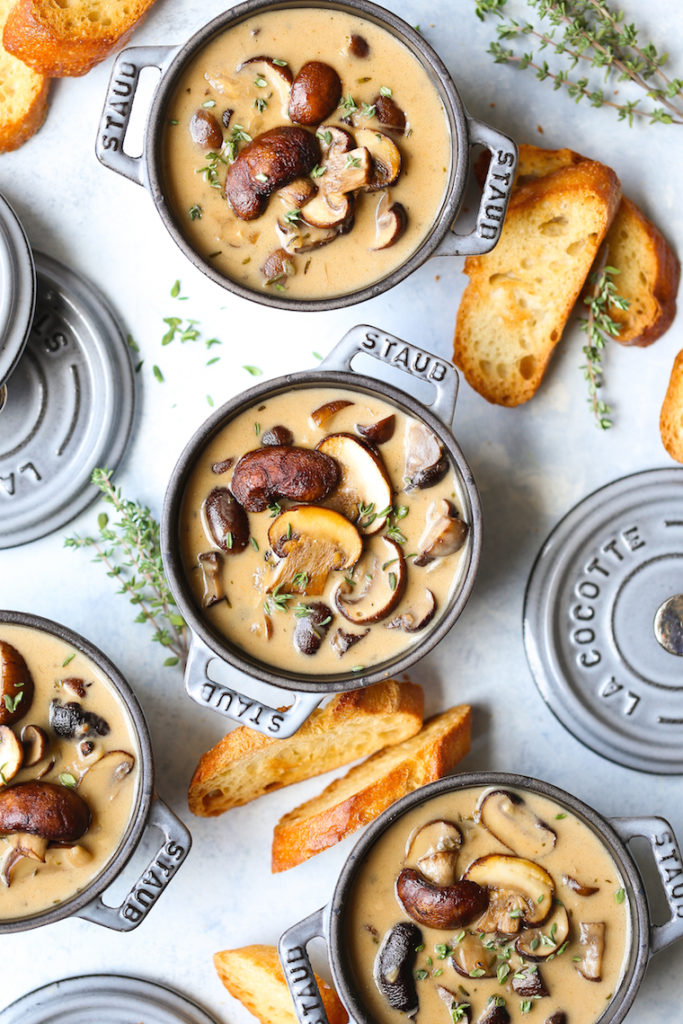 Creamy Roasted Mushroom Soup
According to the creator of this recipe, the secret "is roasting the mushrooms in garlic and fresh thyme first!" We'll have to trust the experts!
The Best Classic Chili
Y'all didn't think I wasn't going to forget a chili recipe, did you? I have to admit that out of all soups, this is my very favorite. I will be trying this recipe asap. And yes, I will garnish with Fritos and cheese. How could you not?!
SHESHE'S TIDBITS
We are back in the good ole USA. Paris was fabulous and we can't wait to share it all with you. Give us some time to edit all of the photos and compile the details. I think you will enjoy it.
Gala's, weddings, graduations, holidays or just everyday wear…..we have fashion suggestions for you, so stay tuned. Be sure to check out the ShopSheShe tab at the top in the menu bar. Hover over and choose the category in the dropdown. We try to keep it up to date with the latest and greatest for all budgets. Subscribe here and then you won't miss a post. Simply enter your email in the pop-up box or below.
WELCOME new readers. We are a fashion/travel/lifestyle blog. We talk about anything and everything, from fashion, travel, health issues to even an occasional recipe. Let us know if there is a topic that interests you. We will do our best to bring that story to you. Have a great week sweet friends and thank you for following along. Without you, we could not continue on this crazy fun journey.