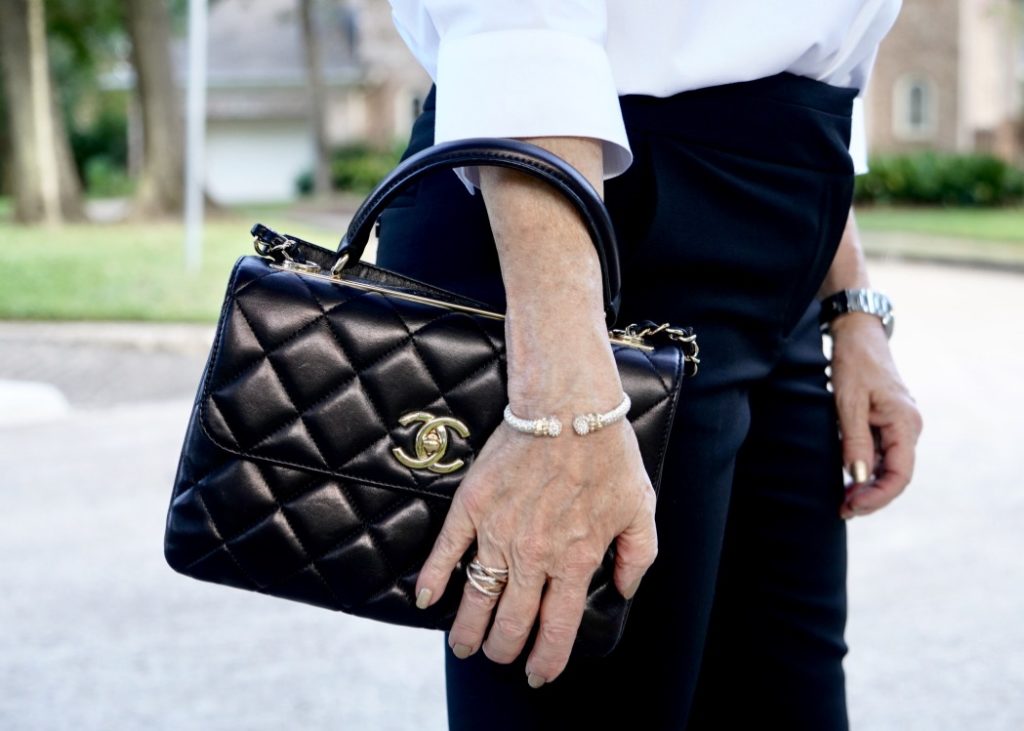 We have now covered tops, bottoms, boots + shoes, and outerwear in our two previous wardrobe basics posts. Today we are focusing on accessories, handbags, and undergarments. Read on to get in with the best of the best closet staples.
OUR TOP WARDROBE BASICS CHECKLIST
*Prices are accurate and items in stock as of the time of publication.
In case you missed the last two posts, we posted part one that includes the free Wardrobe Basics Checklist download then you can catch up here and catch up on boots + shoes and outwear here!
*NOTE: Click on any item and you will go straight to the product page!
Handbags + Accessory Basics
Remembering all the facts and tips are pretty simple, just like basics! Always go for neutral colors and simple styles and you will be mixing and matching them.

BROWN + BLACK HANDBAGS
Every woman needs a black and brown handbag! They not only have great use for year-round but also go with everything! Having a small handbag and a large tote are necessities! Whether you are traveling or headed out for a night on the town these classic handbags are perfect!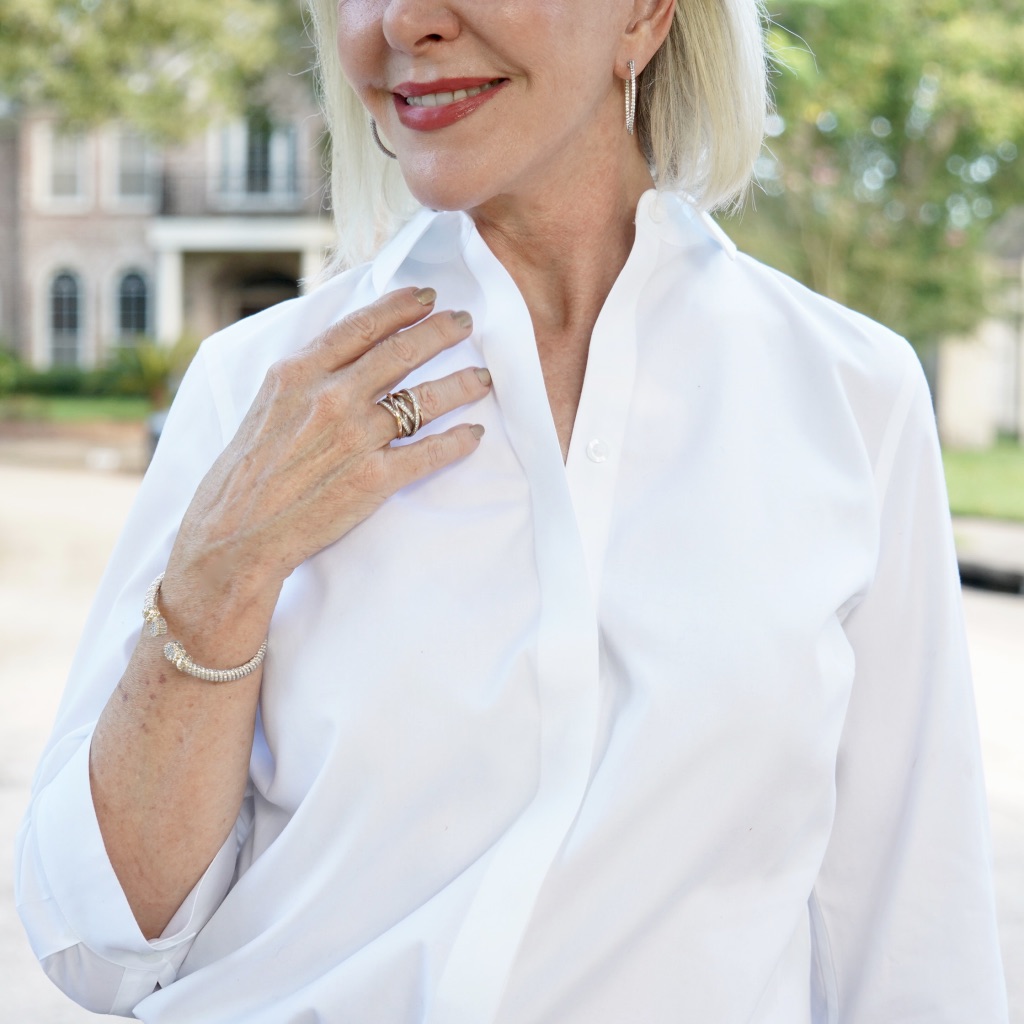 JEWELRY
For jewelry follow the list below for all of the essentials to your wardrobe!
SCARVES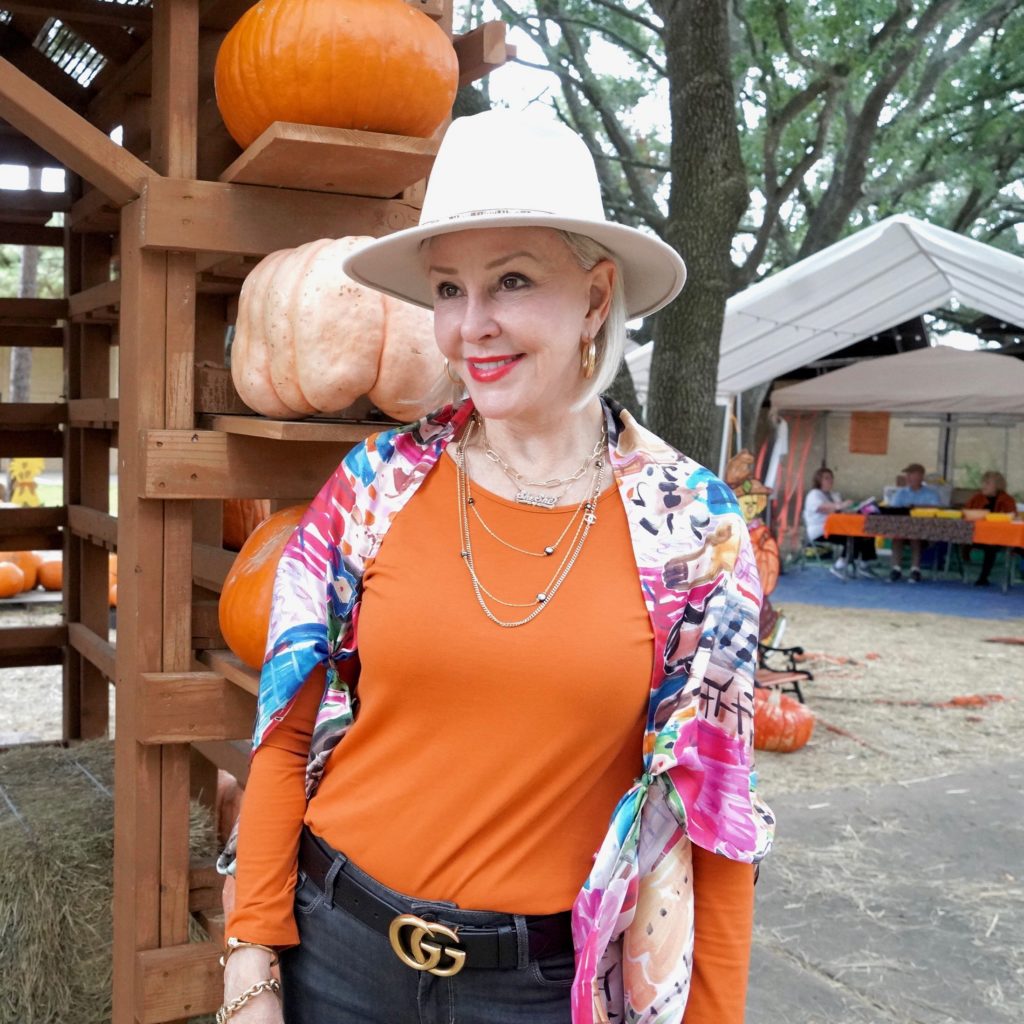 OUTFIT DETAILS
SCARF sold out similar here //GUCCI BELT // JEANS // SHESHE NECKLACE, old similar here // TOP last season, similar here // HAT // SHORT CHAIN LINK NECKLACE // TRISH BECKER MOTHER OF PEARL LONG NECKLACE // CHANEL CHAIN NECKLACE
It's scarf season! Coming back from Paris has me even more excited for this time of year since the Parisians really claim the scarf as theirs! Talbots and the fabulous Chico's have some truly darling scarves and are my go-to every season. Neckerchief, vest wrap style, and so many more scarves are versatile and forever classy! Need inspiration for how to wear your scarves? Watch here and get all of the details!

Undergarments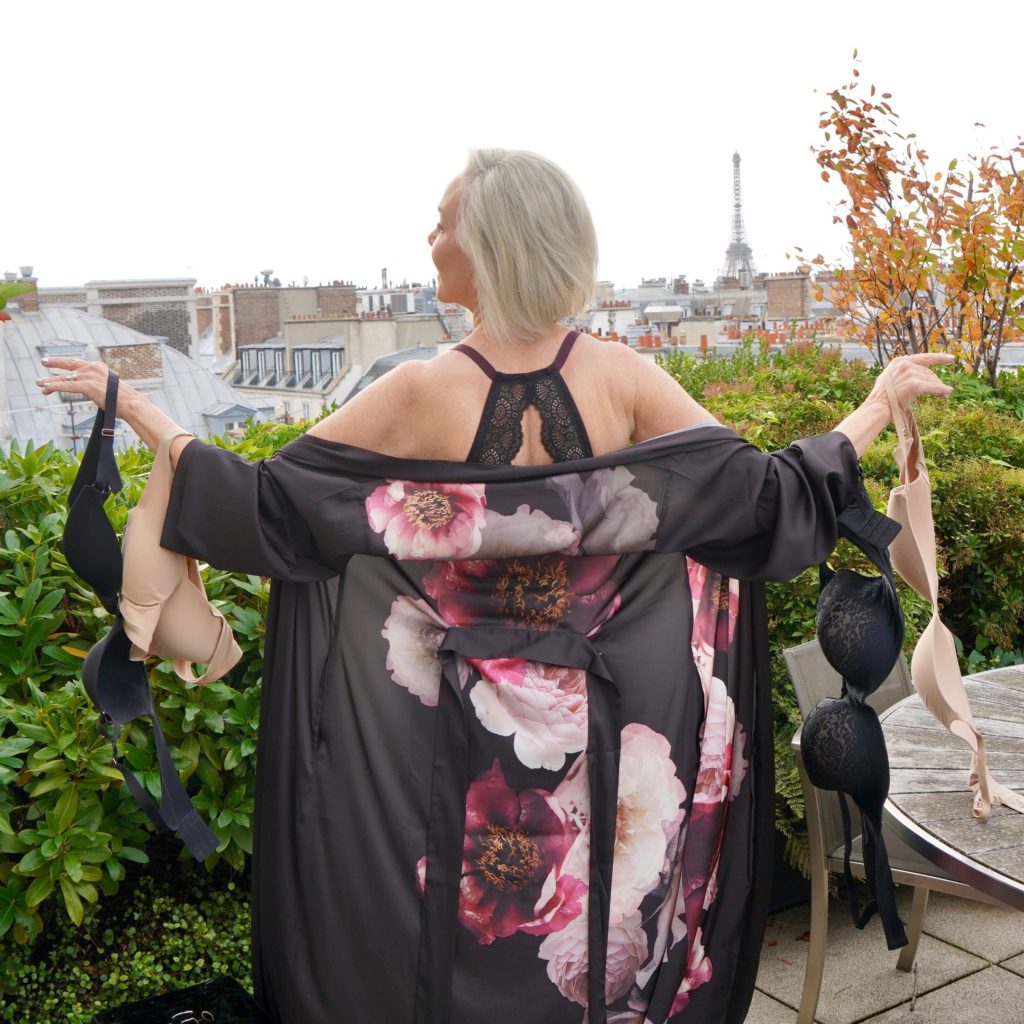 *NOTE: Click on any item and you will go straight to the product page!
Bras
For your bras, you're going to want to have a strapless, smooth, NuBra and/or breast petals, and it's great to have them in nude and black. My go-to brand for my bras and even PJs is Soma Intimates! Check out this Instagram post all about building a bra wardrobe.
Panties
For panties, my all-time favorite is by Hanky Panky!
Shapewear
We all have those moments or dinners where we were just looking a little fluffy or pudgy. I know I have, and that is why we have shapewear ladies! Shapewear are undergarments designed to mold or hold a body to a certain shape, as girdles. It's not may not be needed for everyday wear but you can stop fighting those zippers and whip out your shapewear. Below is a list of all the shapewear that you need in your closet!
Care Tips: When washing, wash in a lingerie bag and lay flat to dry. Also, be sure not to bend any structural boning with folding. Instead, roll the shapewear.

IN CONCLUSION
To wrap up our final post on wardrobe basics we hope you have so many ideas for your wardrobe and a checklist to complete all of your missing basics. Always remember to keep in mind that certain pieces can be pricier but the longevity of these pieces is what should matter. Invest and you'll look back one day at a staple piece and know you've practically had it for forever!

SHESHE'S TIDBITS
This week I have been catching up from being gone, then Friday I leave again and guess where I am going and who I am going with? I am headed to the home of King of Rock & Roll….Memphis, Tennessee. Yep, I am traveling again with my Rockintheages gal pals. If you are on Instagram then be sure to follow along. As always you will be totally entertained.
Gala's, weddings, graduations, holidays or just everyday wear…..we have fashion suggestions for you, so stay tuned. Be sure to check out ShopSheShe tab at the top in the menu bar. Hover over and choose the category in the dropdown. We try to keep it up to date with the latest and greatest for all budgets. Subscribe here and then you won't miss a post. Simply enter your email in the pop-up box or below.