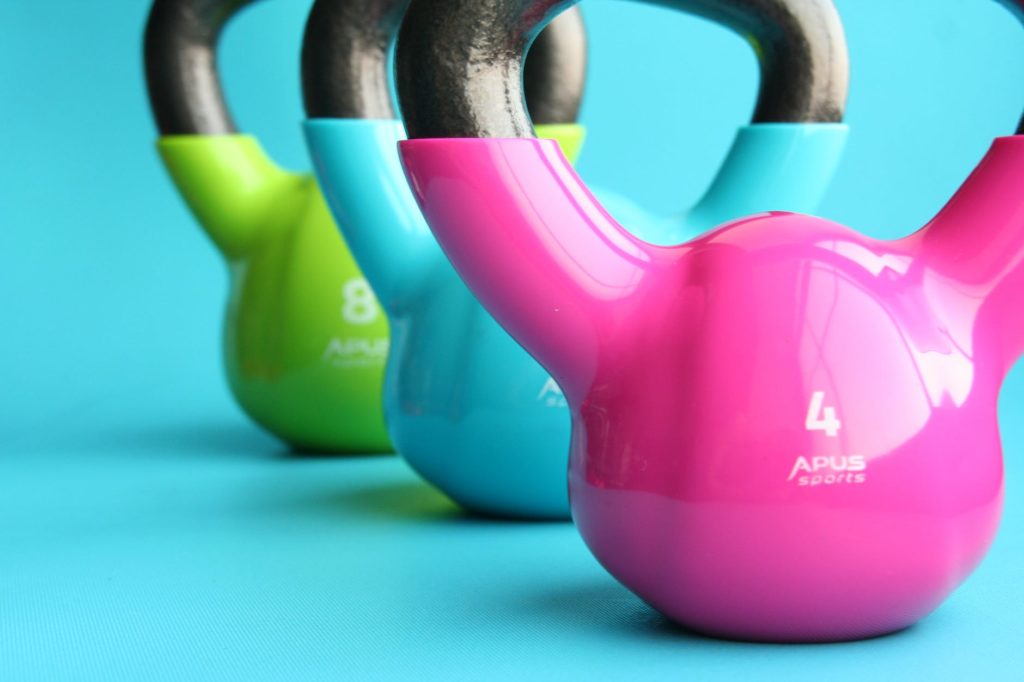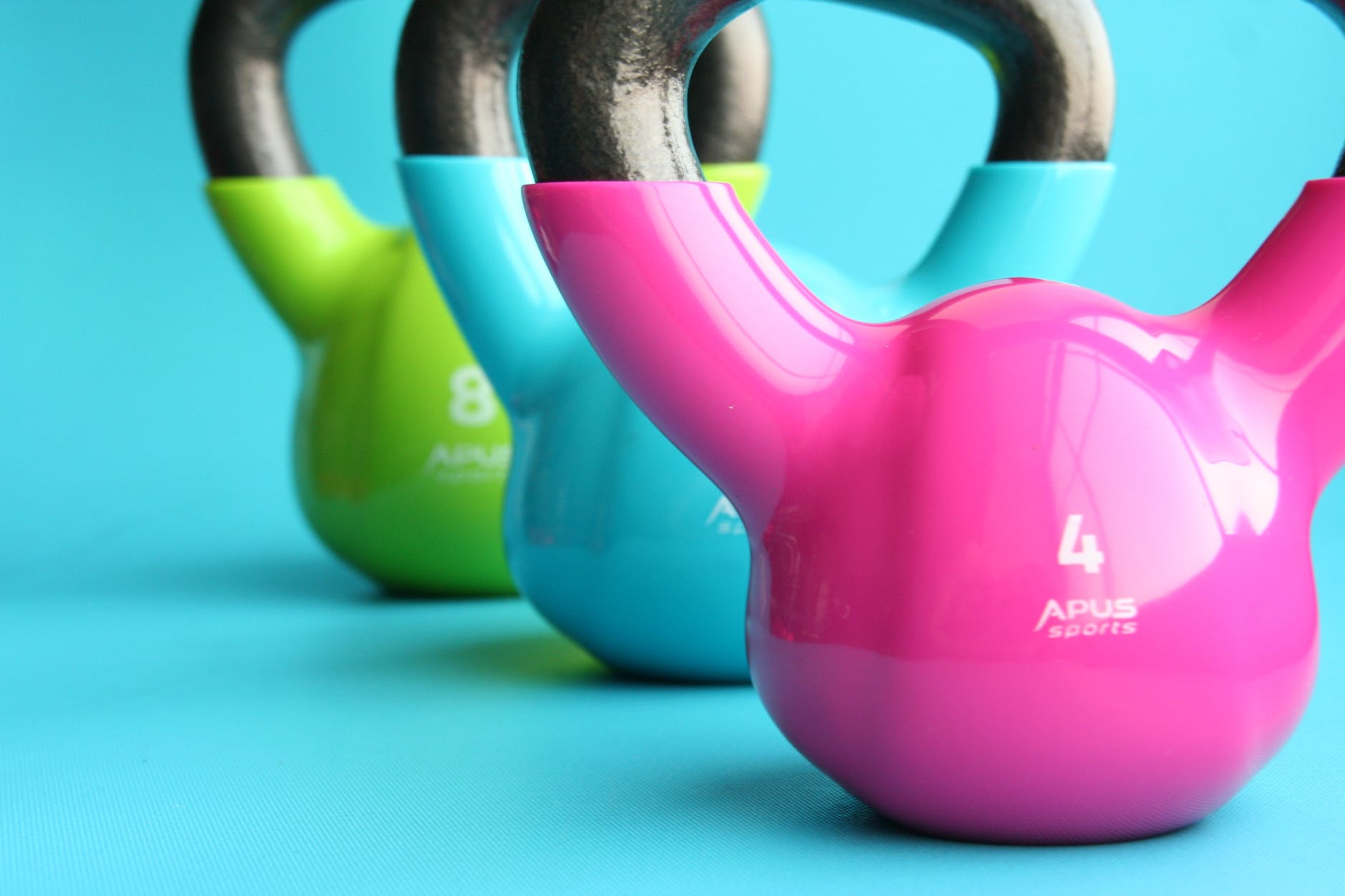 It is officially cold here in Houston. It's darker earlier, there's a nip in the air, and most days I want to do anything but be active. But fear not, we have a solution. Today we're teaching you how to work out without ever having to leave your living room.
We've divided this up into 2 categories: apps and equipment. I personally love guided workouts, and find they're usually much more effective than when I try to do it alone. Some of these apps use the equipment, and otherwise, the equipment can supplement times when you can't watch a full class.
Apps
The Sculpt Society
I have long been a follower of Megan Roup, a fitness trainer in NY. She started The Sculpt Society (TSS, for short) as a class in NY, but just recently launched an app to bring this workout to the masses. Expect classes ranging from 10 minutes (quickies) to 50–consisting of dance cardio, body sculpting, mat Pilates…or a combination of all three.
Good for: dance cardio, toning, sculpting, mat pilates.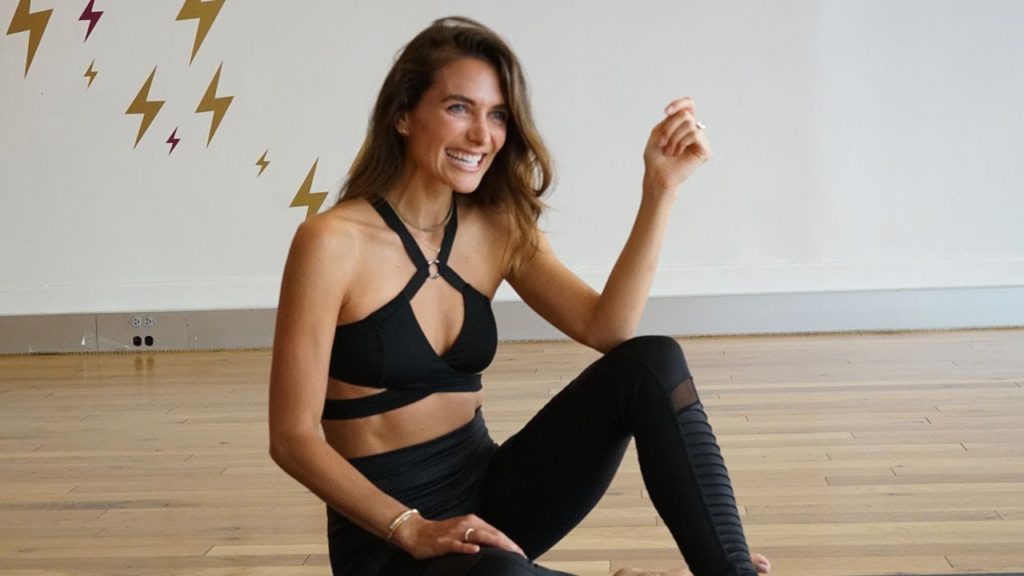 Melissa Wood Health
This is another New Yorker I've been following for quite some time. I love Melissa's workouts, which she often posts on her Instagram (not the full versions, of course). Melissa is all about long lean lines, and not overly-exerting your body. Expect lots of slow & controlled pilates, a few treadmill workouts, and chair series' to sculpt your body from home. Plus, she often includes meditation and pre/postnatal flows on her app.
Good for: Pilates, yoga, meditations.
Sweat with Kayla
Have you ever heard of the Bikini Body Guide? This workout plan is allll the rage and was created by fitness mogul Kayla Istines. BBG, as users call it, promises results and helps users both lose weight and tone their bodies. Just look at her Instagram for the before/after photos! The Sweat app also features workouts from other powerhouse female fitness trainers, and is promised to make you…sweat!
Good for: Cardio, weight-training, HIIT, toning.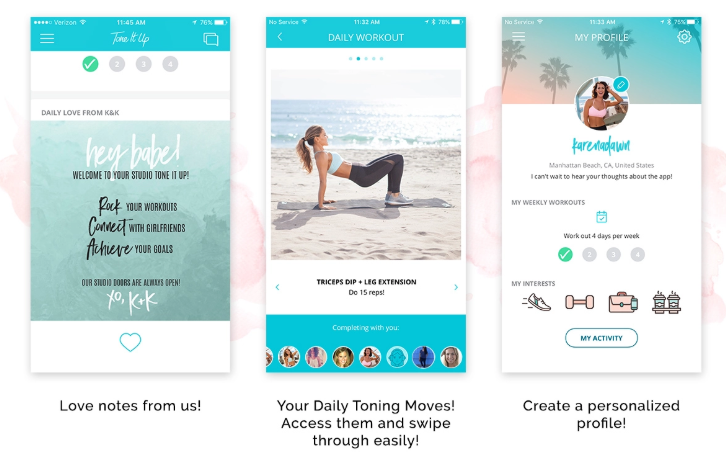 Studio Tone It Up
Trainers Kareena and Katrina are ready to help you achieve your fitness goals. I love this app because it is community-centered. They have 40+ on-demand workouts you can access at any time, with a whole team of different instructors. Additionally, you can see who else in the community is taking the class you are in real-time!
Good for: strength training, yoga, kickboxing, barre, dance…everything you could want!
Aaptive
This one is perfect for you audio-lovers. The best part is that you don't have to stare at a screen while you're working out. Coaches on the Aaptive app guide you through a huge variety of workouts: weight training, cardio, at home sculpting, etc. as you perform these workouts wherever you want. When you sign up, you have unlimited access to over 2,500 guided workouts.
Good for: Running, cycling, cardio, weight-training, sculpting
Equipment

I feel like a good starting point for at-home workout equipment is a good yoga mat like this one. For me, having a yoga mat down before I start my workout helps really set the mood and gets me focused. It can be hard to get in "the zone" when working out at home, but this really helps.
I also love using wrist and ankle weights like this one. For workouts like The Sculpt Society and Melissa Wood Health, these weights add a little bit of intensity that goes a very long way.
All of these pieces of equipment can take your workout to the next level…while also allowing you to bring the gym to your house!
SHESHE'S TIDBITS
Ok, so I am very behind…..first Paris then Memphis and guess what…..I just returned from attending Oprah's Favorite Things in NYC. Yes, even though Oprah doesn't have a show anymore, she still has an O's Favorite Things party held every November to announce her holiday gift-giving favorite thins. I am over the moon that I got invited to this event. I had to buy a big suitcase to get all of my haul home! We will share the experience later.
Gala's, weddings, graduations, holidays or just everyday wear…..we have fashion suggestions for you, so stay tuned. Be sure to check out the ShopSheShe tab at the top in the menu bar. Hover over and choose the category in the dropdown. We try to keep it up to date with the latest and greatest for all budgets. Subscribe here and then you won't miss a post. Simply enter your email in the pop-up box or below.
WELCOME new readers. We are a fashion/travel/lifestyle blog. We talk about anything and everything, from fashion, travel, health issues to even an occasional recipe. Let us know if there is a topic that interests you. We will do our best to bring that story to you. Have a great week sweet friends and thank you for following along. Without you, we could not continue on this crazy fun journey.