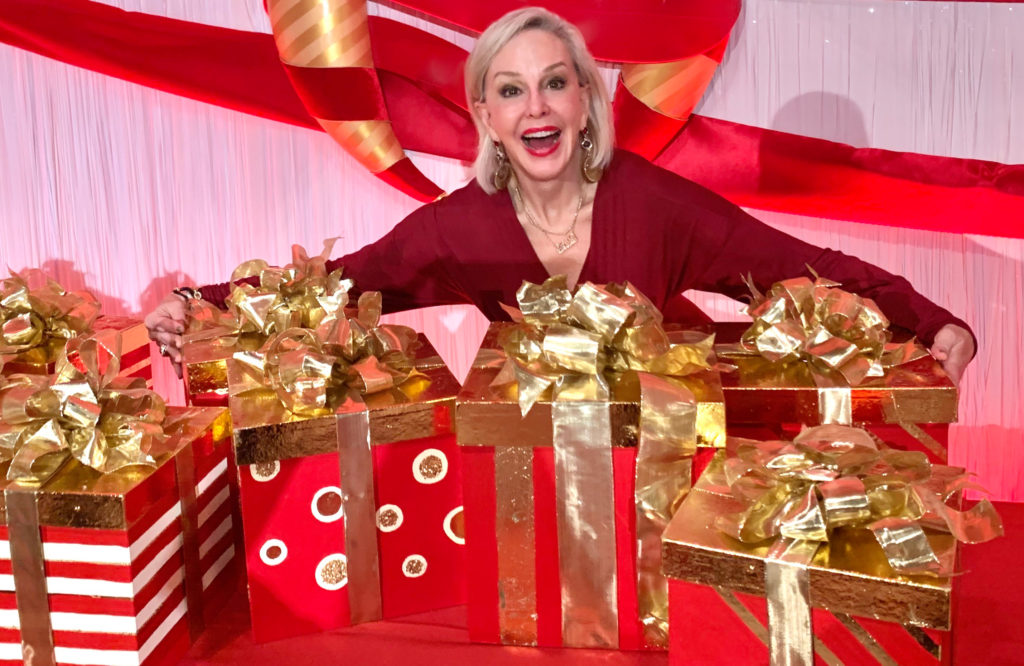 If you have been following SheShe Show then you are well aware that I an O Mag Insider and I'm going into 2020 as one again! Just as of this week I was invited to continue the journey! How exciting! With that being said I have been inspired by Oprah's Favorite Things (a few are featured below) to create SheShe's Favorite Things for Christmas 2019.
Tomorrow I will host a segment on Great Day Houston with "SheShe's Favorite Things" for our fellow Houstonians and fabulous followers. If you see something you like or simply miss it, then find below all of my favorites below.
SheShe's Favorite | glassybaby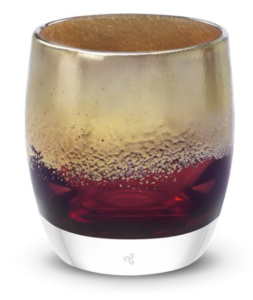 Hundreds of colors and unique names, representing the values, moments,
and relationships that matter, these candle holders and drinking glasses will forever change the way your special spaces feel while giving back. glassybaby was founded in Seattle, Washington (still all hand-crafted in the USA) in 2001 by three time cancer survivor Lee Rhodes. During chemotherapy, Lee met many patients who could not afford their basic needs during treatment. When Lee founded glassybaby, it was with the core mission of helping to alleviate these struggles. This year, glassybaby will donate their $10 millionth dollar to non-profit organizations that provide hope and healing. So many wonderful features to this product I could go on and on. Did I mention it takes EIGHT hands to create each and every one?
Keurig® K-Select® Single-Serve K-Cup® Pod Coffee Maker in Matte Black

Who loves coffee? I DO!! I have found the perfect gift for the coffee lover at a great price! This Kuerig is small but mighty! It brews pods in under 1 minute, features 4 brew sizes: 6, 8, 10, 12 oz, "strong brew" feature kicks up your coffee's strength and intensity for a bolder brew, and brews 5 plus cups between refills of water!
Soma Cool Nights Pajamas | SheShe's Favorite

Soma….my favorite brand of jammies! This softness is incredible as are the designs! I am hot natured and my husband is always freezing! No one enjoys sleeping hot! At least I don't, so putting that out there is my reason for LOVING these pajamas! They keep me cool and comfortable all night long! Pssst, there's a HUGE sale going on at Soma for their pajamas!
Warmies Slippers | SheShe's Favorite

Surround your feet in healing warmth and relieve your stress, tension and anxiety. Warmies fully microwavable Slippers combine the aromatherapy of French lavender and the therapeutic power of heat. This makes Warmies a perfect solution for so many wellness needs. Rejuvenate, relax and restore with the soothing warmth and comfort of Warmies Slippers. To heat, simply place the product in a microwave according to the directions. Great for aches and pains, arthritis, cramps, cold and flu symptoms, earaches, sinus pain, chills, muscle pain and stiffness, the list goes on and on. Warmies can also be used as a cold pack Ideal for reducing temperatures, easing sprains and bruises and reducing swelling. WOW! Don't we all need this?
E Marie |SheShe's Favorite

By "The Everything Blanket" they really mean this blanket has a practical use for everything while traveling. A pillow, blanket, scarf, or wrap this plush blanket has so many uses and I could just go on and on about how soft the material is. You may have also seen The Everything Blanket on Oprah's Favorite Things and I can truly see why Oprah adores this product. It's a must-have for your traveler.
Soundmates Earbuds | SheShe's Favorite

We all know AirPods are just about on everyone's list, especially the younger ones in the family. However, these amazing earbuds are the runner up and definitely way more affordable so everyone can get a pair. I LOVE mine and will for sure be gifting a pair to my husband. These earbuds are perfect for travel, exercising, even for using as a BlueTooth!
Facecradle #1 Traveler Favorite

I was on a search for a better travel pillow when I found such great reviews and how high on demand the FaceCradle was. So I purchased it and I am in love! The FaceCradle has a travel strap to wear like a crossbody instead of carrying it or constantly picking it up from falling off of your luggage through the airport. It is a nice size and oh so comfortable with its many different ways to use!
MedjetAssist Membership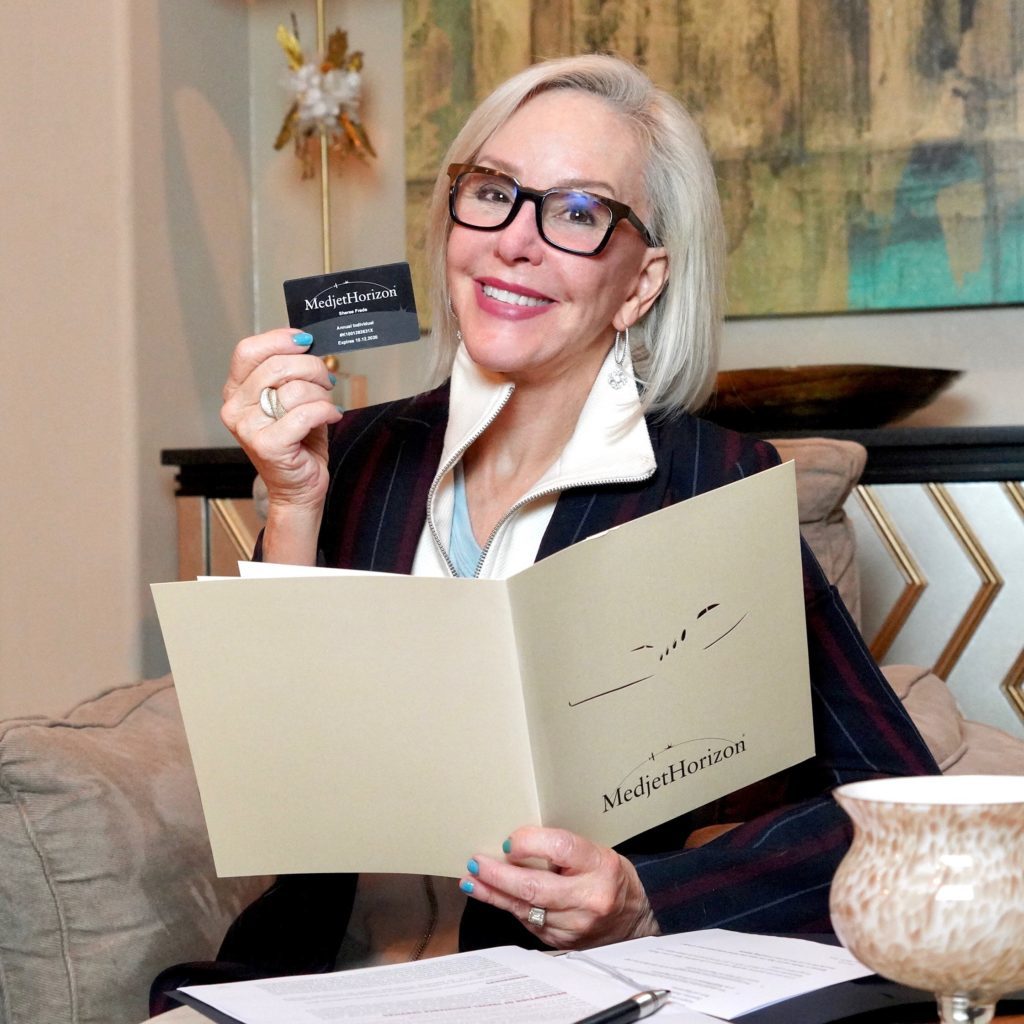 Getting nervous about getting ill or hurt while travelling abroad or simply around the states does not have to stress you out as much anymore! I have recently joined a MedjetAssist membership!

Medjet is an air medical transport membership service for travelers which ensures that if a member is hospitalized more than 150 miles from home, they don't get stuck there. Medjet will transport them to their home hospital of choice and without this service, you could pay tens of thousands of dollars to get you home. You can also tack on security benefits (MedjetHorizon Membership) and have 24/7 access to a crisis response line to call any time you feel threatened. We all read about natural disasters, violent crime, terrorism, people just disappearing…Medjet offers individual travelers like me corporate-level security response in the event of an emergency. It's total peace of mind. Perfect for the ones you love!

*Follow this link for more details
What I'm Wearing
****Click on the item and you will be sent to the site to check it out!

SHESHE'S TIDBITS
Well, I have been home 2 days now and off again Friday on another adventure with my Rockintheages babes. If you follow Instagram stories then hop on over this weekend and follow along on our adventures. It has been said that we are very entertaining. Ha Ha!!
Gala's, weddings, graduations, holidays or just everyday wear…..we have fashion suggestions for you, so stay tuned. Be sure to check out the ShopSheShe tab at the top in the menu bar. Hover over and choose the category in the dropdown. We try to keep it up to date with the latest and greatest for all budgets. Subscribe here and then you won't miss a post. Simply enter your email in the pop-up box or below.
WELCOME new readers. We are a fashion/travel/lifestyle blog. We talk about anything and everything, from fashion, travel, health issues to even an occasional recipe. Let us know if there is a topic that interests you. We will do our best to bring that story to you. Have a great week sweet friends.