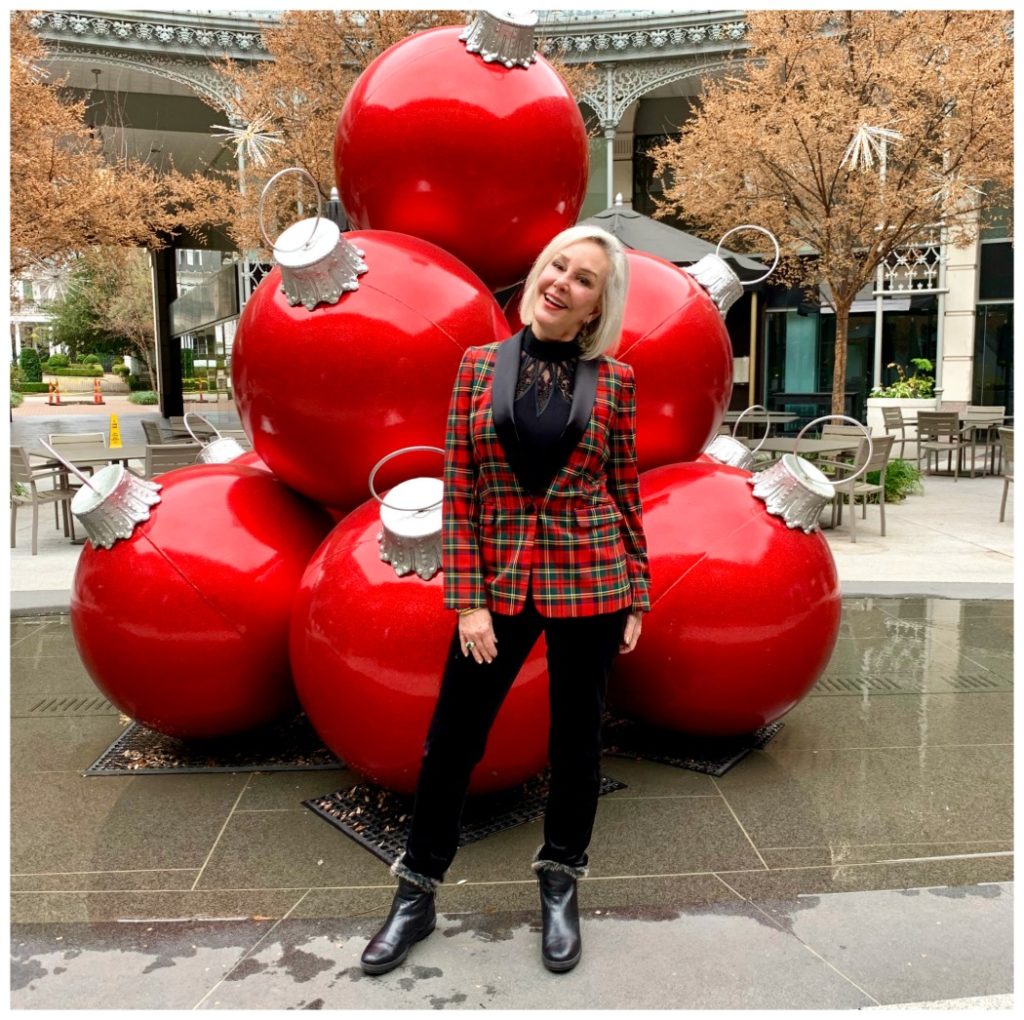 Can you believe Christmas is in 2 days? I still have a couple of gifts left to buy and a lot of wrapping to do, but I have picked out my Christmas Eve and Christmas Day outfits. I guess that is the fashionista in me. Should you be like me but you don't know what to wear then why don't you invest in something plaid. I especially love a plaid blazer or jacket because it screams tradition and I love creating my own traditions….how about you?
MY TRADITION | PLAID
Over the last 2 or 3 years, I have gone bonkers over something plaid to wear during the holidays. I have now collected 2 shirts, a pair of pants, 3 plaid blanket scarves and a cute plaid clutch bag as well as the jacket I am wearing in these 2 photos. I have yet to snag a pair of plaid shoes or wrap but not counting that out yet. I am watching the sales every day.
So what is it about plaid? Well, it started a long time ago. This fabric dates as far back to the 8th Century BC when it became a symbol of Sottish power. Step back in time f you want to know a little bit more about the history of plaid then read this post that we wrote last year. You should also check out this post we published just a few short weeks ago.
PLAID BLAZERS

IN CONCLUSION
Plaid is a charming fabric that can come in many colors and styles but what I know for sure is that I love to wear red or green plaid at Christmas time. So if you want to dress with the spirit of Christmas then I say start your plaid collection. We linked several plaid jackets for you today. MERRY CHRISTMAS!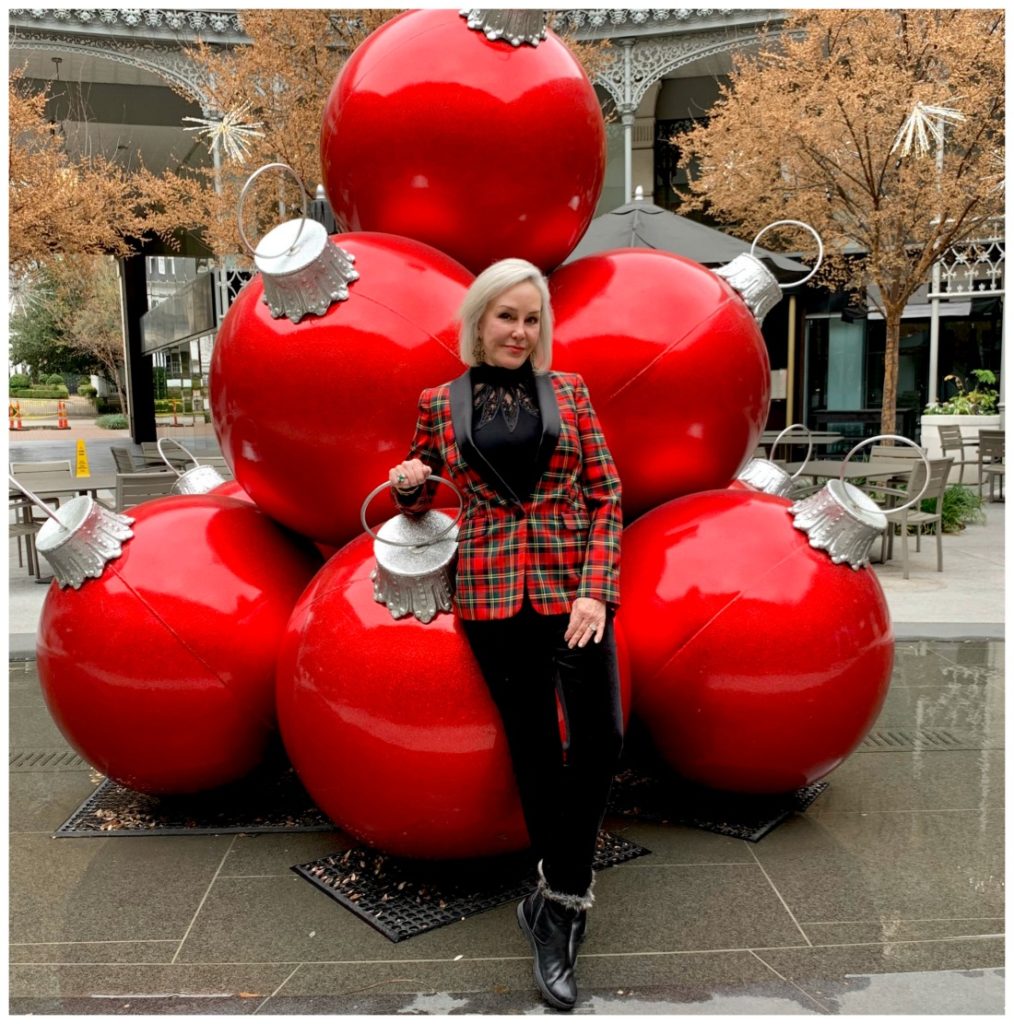 SHESHE'S TIDBITS
We just graduated our 5th grandchild from college over the weekend. It was a grand time with all of the family making it especially nice during the holidays.
Gala's, weddings, graduations, holidays or just everyday wear…..we have fashion suggestions for you, so stay tuned. Be sure to check out the ShopSheShe tab at the top in the menu bar. Hover over and choose the category in the dropdown. We try to keep it up to date with the latest and greatest for all budgets. Subscribe here and then you won't miss a post. Simply enter your email in the pop-up box or below.
WELCOME new readers. We are a fashion/travel/lifestyle blog. We talk about anything and everything, from fashion, travel, health issues to even an occasional recipe. Let us know if there is a topic that interests you. We will do our best to bring that story to you. Have a great week sweet friends and thank you for following along. Without you, we could not continue on this crazy fun journey.