Do you know what this season calls for? Yes, ruanas, wraps, and ponchos! They are some of my favorite ways to accessorize and add zing to any outfit. So, today read about our tips, ways to style, and our favorite picks!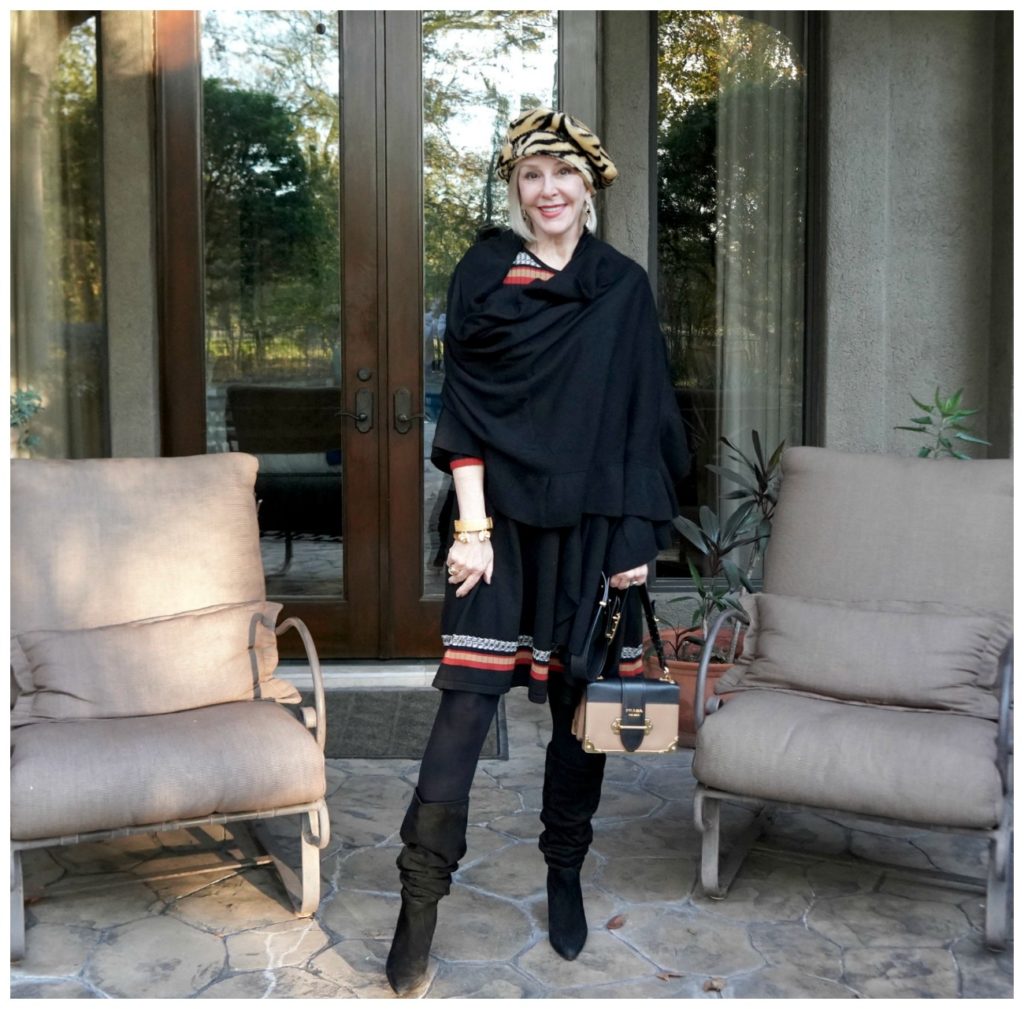 MY FAVORITE SHOP FOR RUANA WRAPS AND PONCHOS
First I wanted to start off with bragging just a little bit about my favorite store to shop for for a wrap. Since my first discovery of Chico's they have been my go-to store for ruana, wraps to ponchos! It's not just the amazing quality but how fashionable they all are. For all of their ruana wraps, ponchos click here.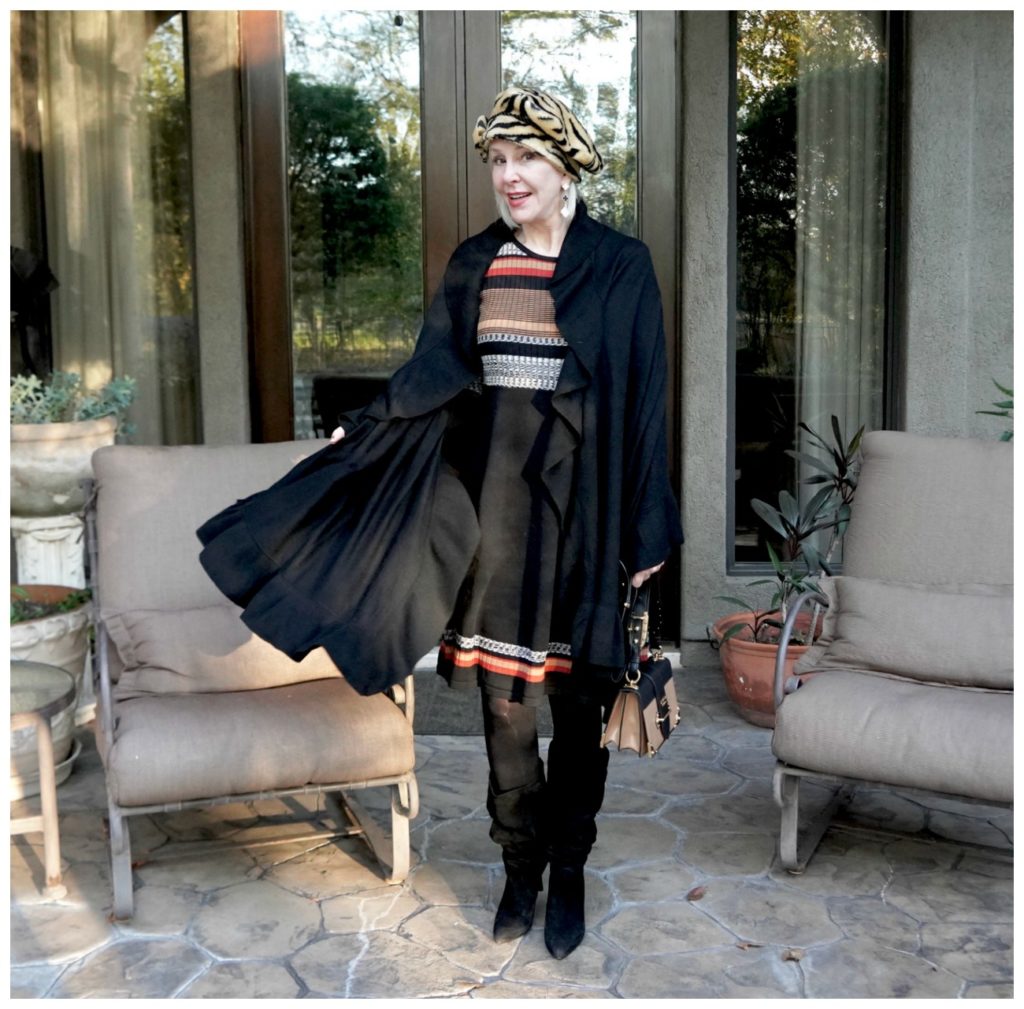 THE HISTORY OF THE RUANA WRAP
Does anyone know what a "ruana" is? Well, I can honestly tell you that I was not familiar with this term until a few years ago, even though I have been in the fashion industry for 35+ years. As written in the encyclopedia a "ruana" is a poncho-style outer garment that is basically a thick soft and sleeveless square or rectangular blanket with an opening in the center for the head to go through with a slit down the front to the hem. The "ruana" is typical of the Andes region of Venezuela and Columbia. The word "ruana" comes from the Chibcha meaning "Land of Blankets", used to refer the woolen fabrics manufactured by the natives and well suited to the cold temperatures of these regions. They were also used as a blanket for use in bed or to sit on a cushion of sorts.

Today, in the United States and other parts of the world, we have adopted the "ruana", otherwise known as "the Wrap", as a fashion statement as well as a layering item used for warmth. I have several wraps or "ruana's" in my closet and wear them often, as they are perfect for a cool summer Colorado evening or a cool winter south Texas day.


HOW TO WEAR WRAPS
They can be worn in several ways from throwing the ends over opposite shoulders, wear with one end over one shoulder, wear as a belted wrap or even wrap around your waist over a pair of leggings or skinny jeans. Secure any of these styles with the addition of a beautiful broach. Never a mistake in adding one or more "ruana's" to your wardrobe.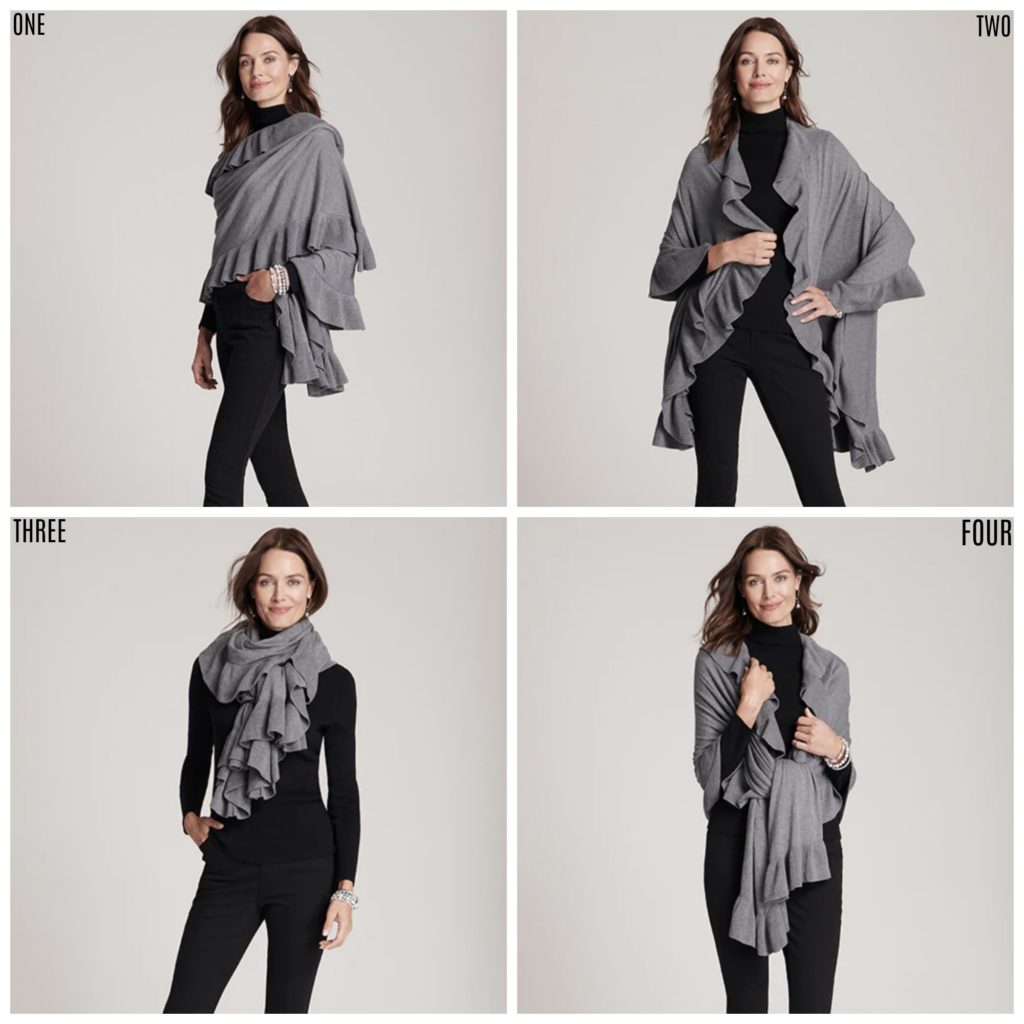 ONE
Wear the wrap over one shoulder for a more elevated look.
TWO
Skip the cardigan and drape your wrap stylishly over both shoulders.
THREE
For a scarf look, knot a wrap around your neck!
FOUR
For a throw-on-and-go look, place to wrap over both shoulders and tie in the front.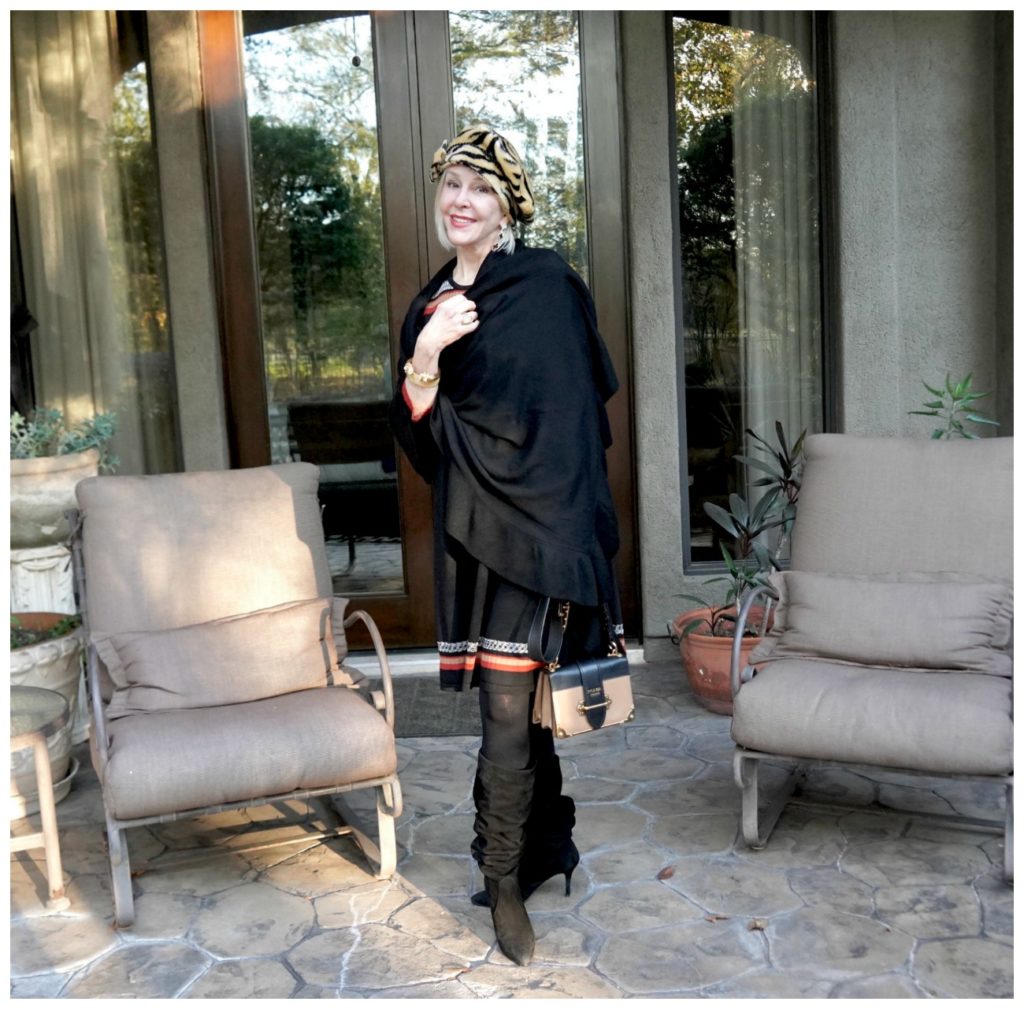 REASONS FOR RUANAS + PONCHOS
There are so many great purposes that ruanas and ponchos serve. Below is a small list of the reasons to have a wrap!
They are so versatile. One of the things that motivate me to make a purchase is when the clothing item is versatile. You can wear a ruana wrap with anything and change up how you wear it.
In the summertime, I am often cold in Houston airconditioning. A wrap can really come in handy, especially in the office place or a restaurant.
I never leave my house when heading for the airport without a large soft scarf or wrap. Airplanes can be very hot but also very very cold no matter what time of year.
They are perfect for transitional from one season to the next.
How about when on a cruise ship and you need something on your shoulders when the cool sea breeze comes up.

SHESHE'S TIDBITS
We hope that you all had a wonderful holiday season with your loved ones. Now we are looking at a new year right in our face. As I have done for a few years now, I will be doing my yearly report card. I am dreading this one because I think I am failing in several areas. Stay tuned for this post on New Years Day!!
Gala's, weddings, graduations, holidays or just everyday wear…..we have fashion suggestions for you, so stay tuned. Be sure to check out the ShopSheShe tab at the top in the menu bar. Hover over and choose the category in the dropdown. We try to keep it up to date with the latest and greatest for all budgets. Subscribe here and then you won't miss a post. Simply enter your email in the pop-up box or below.
WELCOME new readers. We are a fashion/travel/lifestyle blog. We talk about anything and everything, from fashion, travel, health issues to even an occasional recipe. Let us know if there is a topic that interests you. We will do our best to bring that story to you. Have a great week sweet friends and thank you for following along. Without you, we could not continue on this crazy fun journey.