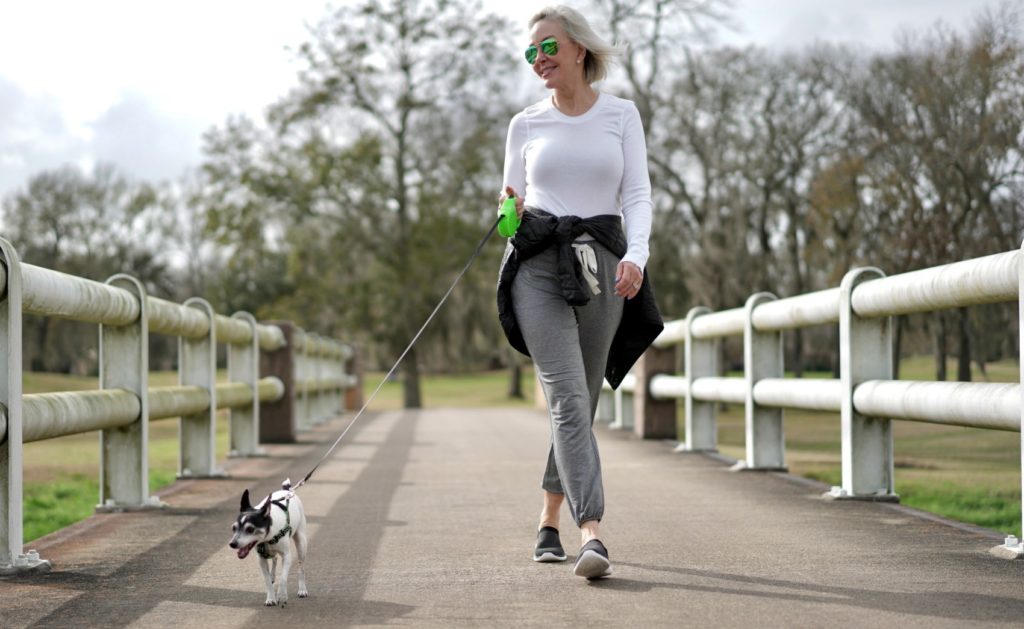 Can you believe we have already chalked up one month into 2020? Most of us set goals and I know that most of our goals have one in common. Can you guess what that might be? It is to take care of our bodies by moving more. Am I right? Well, today I am talking about Easy Spirit shoes, a brand that I will be wearing this spring to help me keep moving and how that looks.
This post is sponsored by Easy Spirit shoes. All opinions are my own.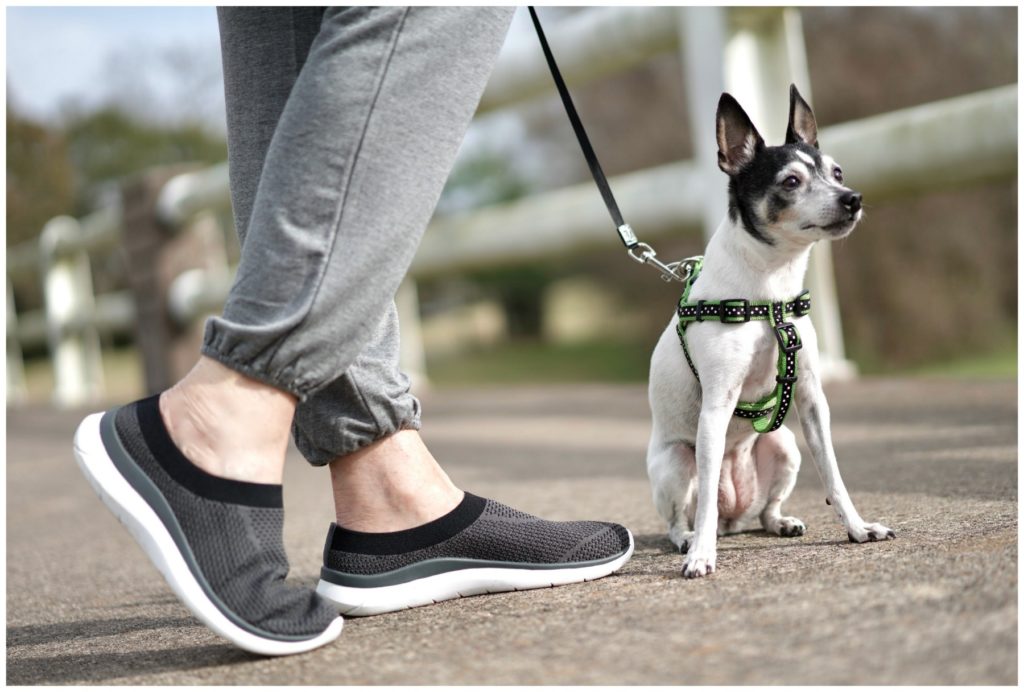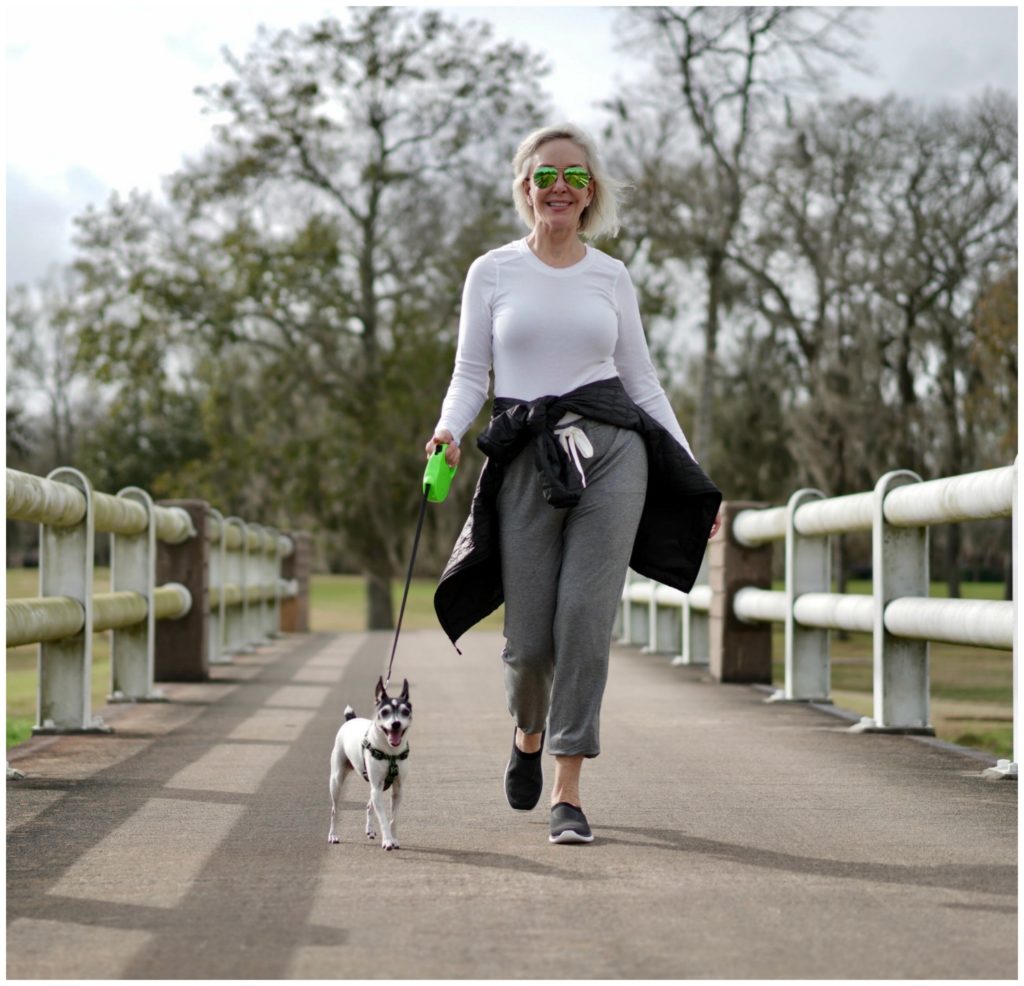 How I Keep Moving
Walking my sweet doggie Miss Pippa. I sit so much in front of a computer that I need to move more. I love to wear my really comfortable and easy slip-on sneaker and take off on a nice brisk walk with her. At 8 years old she needs to keep moving too.
Riding my bike. I just had my bicycle at my house in Houston all tuned up ready to ride as the weather permits. I used to ride about 10-20 miles 3 days a week back in the 1990's. I plan to ride 45 minutes 3 days a week at least. I also just bought a new bicycle at our home on Sanibel Island where biking is a popular exercise. These slip on's are perfect for pedaling around.
Hanging around the house. Since my office is at home I often just wear leggings, a t-shirt, and a cardigan. These slip-on sneakers are the best.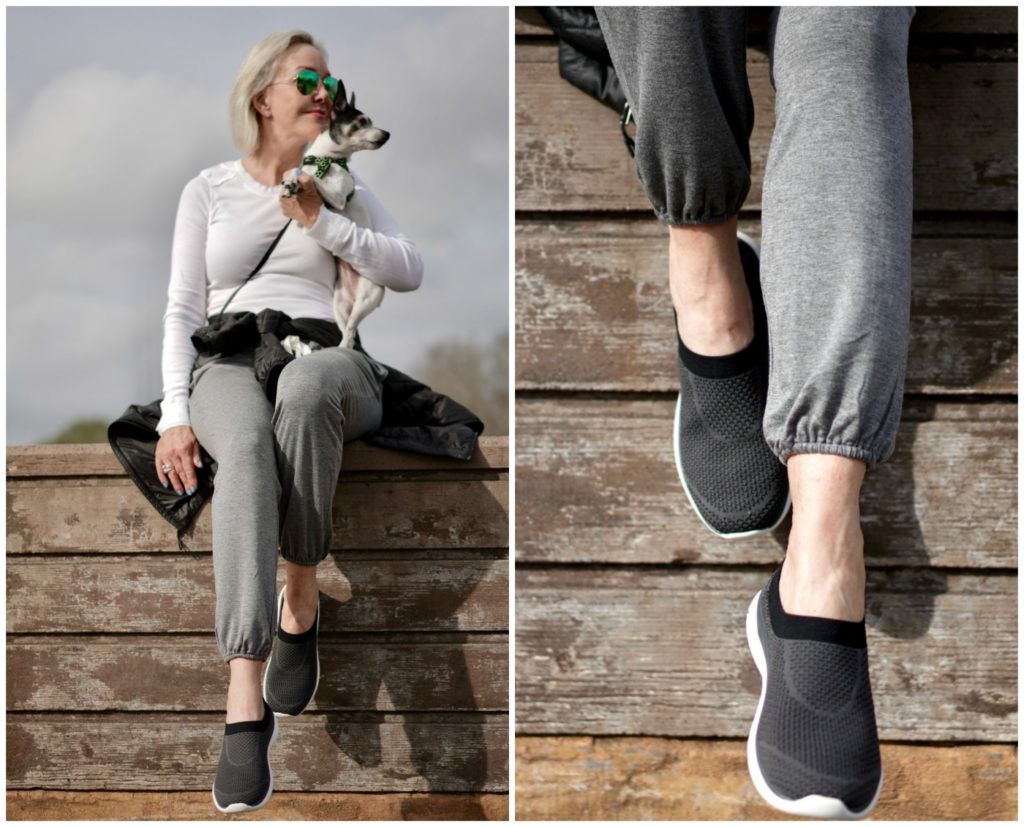 SARAH MULES~EASY SPIRIT
This shoe features Easy Spirit's Cushioning System–three layers of advanced engineering for triple the comfort, designed to soften each step. Their cushioning System features include a memory foam footbed for superior cushioning, an interlocking diamond structure design for shock absorption, and a supportive, ultra-lightweight upper for added ease. Sarah also features a molded rubber EVA outsole for superior traction.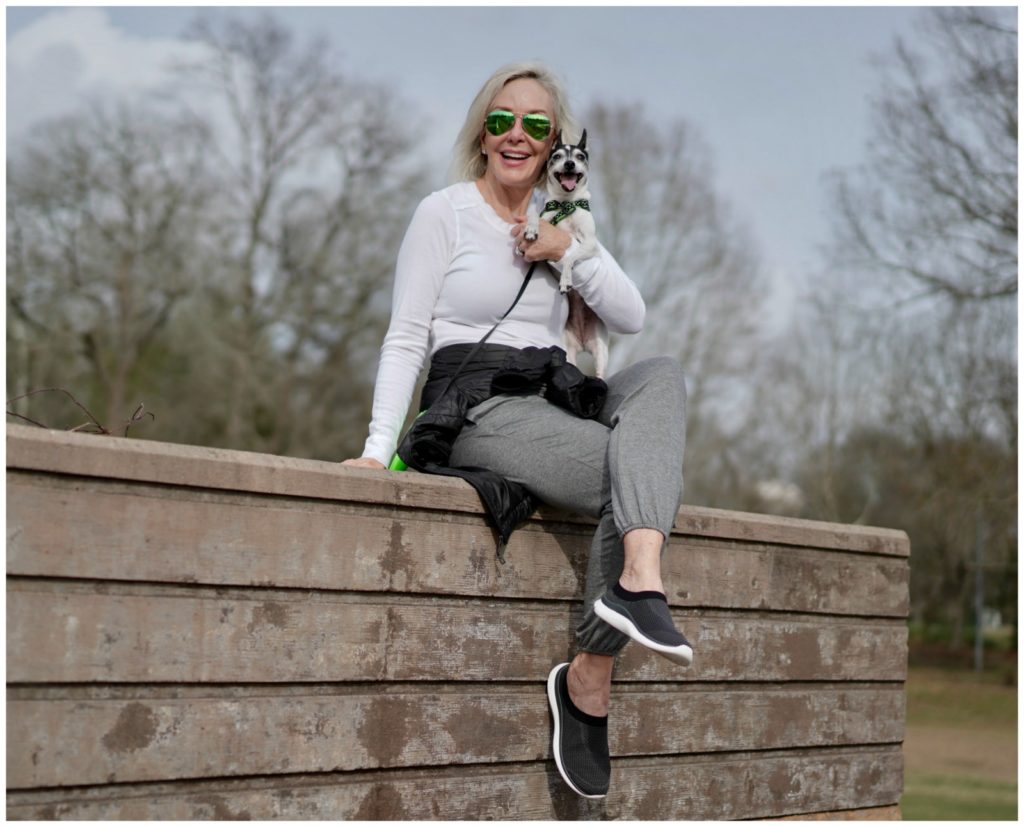 DAILY LIVING
These days we all have so many balls in the air and after 64 years my feet are not happy unless I am treating them nicely. Running errands or having a coffee with a friend these cute loafers make for HAPPY FEET. These loafers come in 7 colors but I loved the off white where I can wear them now and on into spring with so many styling options.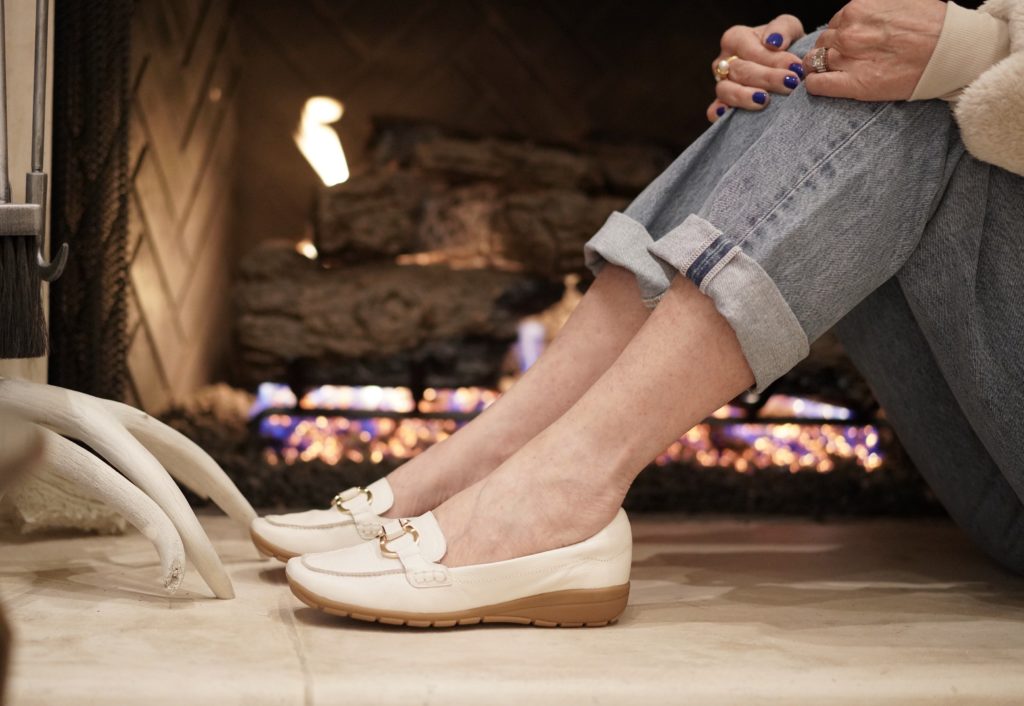 AVIENTA~EASY SPIRT
The Avienta is another lightweight slip-on flat that features superior traction and flexibility. You'll enjoy the ease and comfort of a rounded square toe and a padded back counter. The Avienta sports fashionable metal hardware and a comfortable low heel.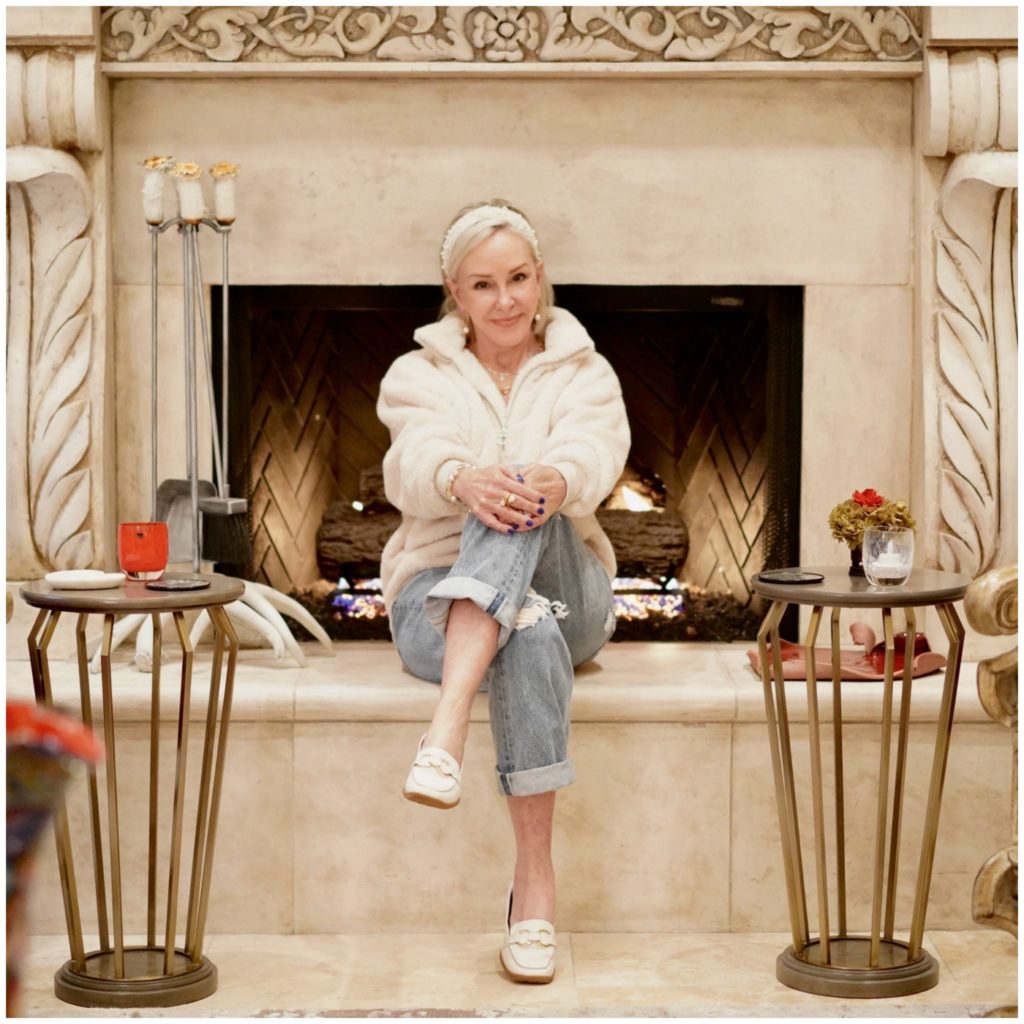 This cute loafer can be styled in so many ways. I am a jeans girl so I will be rocking my Avienta loafer with pretty floral tops with my jeans for spring or just a classic button-front shirt. They would also be super cute with crops or shorts. This style will work with just about anything. I might just order the bright yellow pair because a pop of color is always so fun!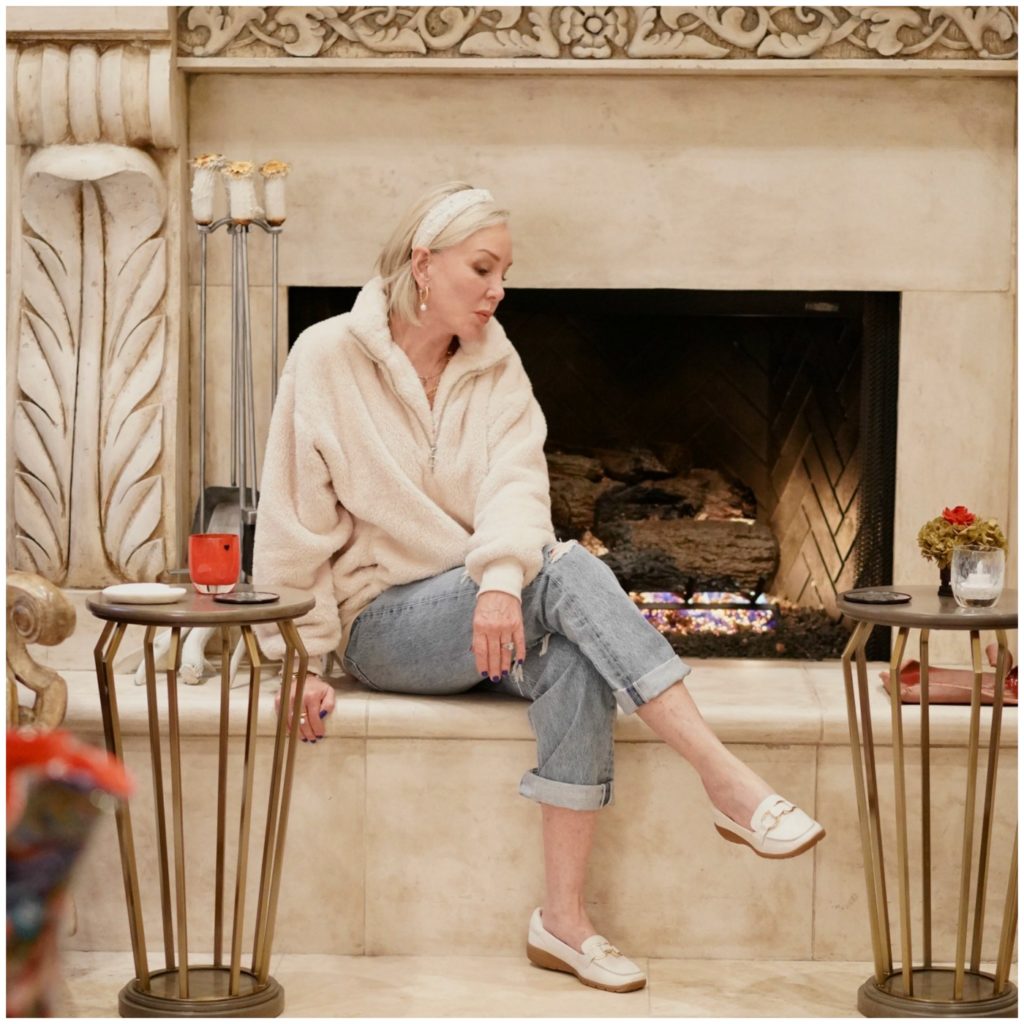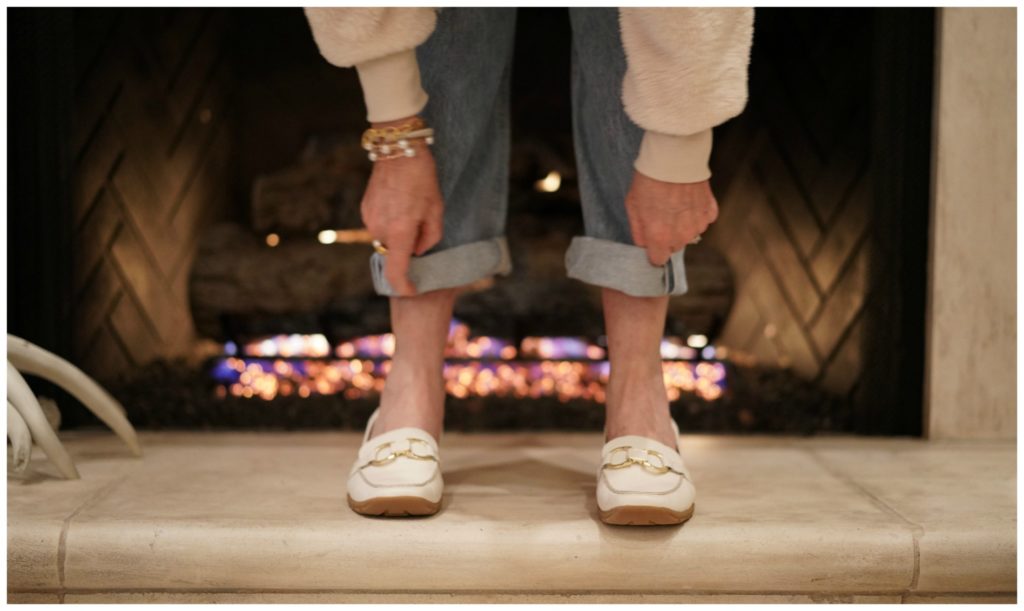 IN CONCLUSION
So, you just got a great preview of 2 great lifestyle choices of easy comfortable shoes by Easy Spirit. I am so excited to be a brand ambassador for Easy Spirit this spring and bring you some other styles for whatever life you are living. That being said you can shop 25% off their entire site with code SHEREE25. This offer good through 6/30/2020
EASY SPIRIT MISSION:
Our mission is to make every day a little lighter, softer and easier for women everywhere, from all walks of life.
We are proud to play a part of keeping women, especially women over 50, moving—for everywhere they're going and everywhere they aspire to go and everything they aspire to do.
Because age is nothing but a number. Being comfortable in your own skin and moving for what you love are what matter most.
SHESHE'S TIDBITS
My sisters will be back down to enjoy shelling and overall beach life. I can't wait and I know that they are excited!!
Gala's, weddings, graduations, holidays or just everyday wear…..we have fashion suggestions for you, so stay tuned. Be sure to check out the ShopSheShe tab at the top in the menu bar. Hover over and choose the category in the dropdown. We try to keep it up to date with the latest and greatest for all budgets. Subscribe here and then you won't miss a post. Simply enter your email in the pop-up box or below.
WELCOME new readers. We are a fashion/travel/lifestyle blog. We talk about anything and everything, from fashion, travel, health issues to even an occasional recipe. Let us know if there is a topic that interests you. We will do our best to bring that story to you. Have a great week sweet friends and thank you for following along. Without you, we could not continue on this