There is something so refreshing about Spring and creating amazing memories with family. Spring has officially sprung! Flowers are blooming, grass is getting greener, birds are chirping, and we're washing our cars every other day! My favorite part about Spring is Easter. This year we will have to put a little different spin on Easter. Our family traditions will definitely be modified but I could not skip the opportunity to share our Easter Parade of Dresses.
Growing up, Easter was always a big deal for my family and even in my teen years my sisters and I always loved shopping for our Easter dresses with little gloves, hats and dainty accessories. Can any of you relate?
Below I will share with you all of my dresses for Easter that just might make the cut to my Easter Parade. There are so many choices this spring that get me excited. So which one will it be for me and which one for you?
Easter Dresses
These fun fresh dresses are almost all on sale and perfect for lifting spirits! The dresses are extremely breezy, lightweight and feminine. Perfect for a Summer wedding or to grab a shawl and head to Sunday Service. Each dress in our lineup (widget) are definitely some of my picks for Easter.
You can bet that even though I will be home bound for Easter, I will be wearing my Easter frock.

Hats For Your Easter Dresses
I love all of the Easter hats! There's something just so fun a classic about these hats.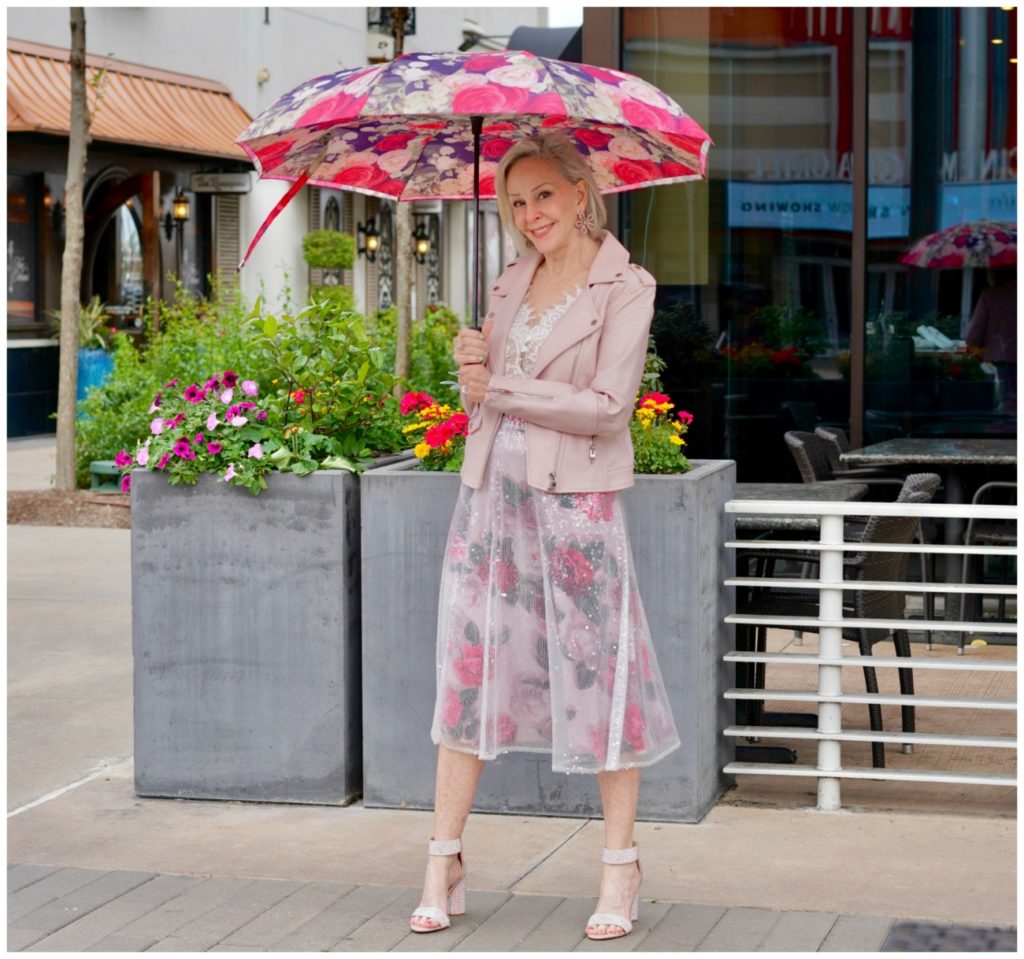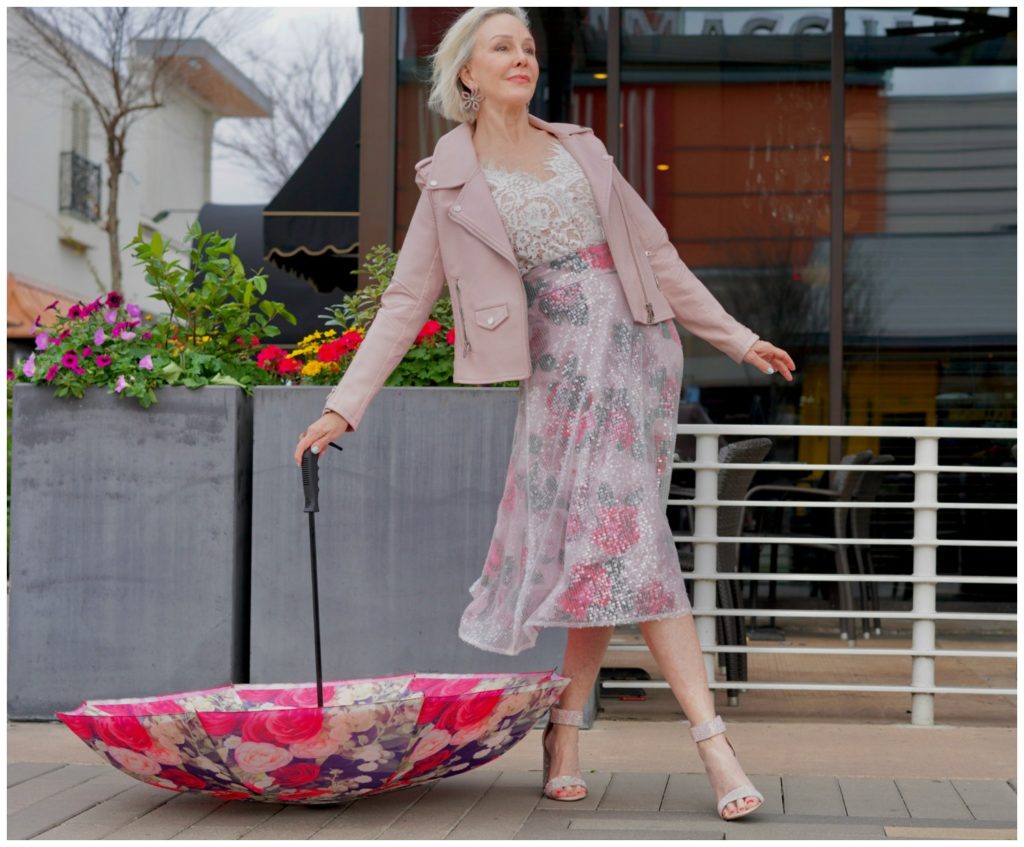 Shoes With Your Easter Frocks
I feel like my Easter dress is incomplete until I put a fabulous pair of shoes on. Go for something that's not too high and not too low, these heels are perfect for church or Easter meal with the family. If you are looking for another style then check out these cuties that we have found for you.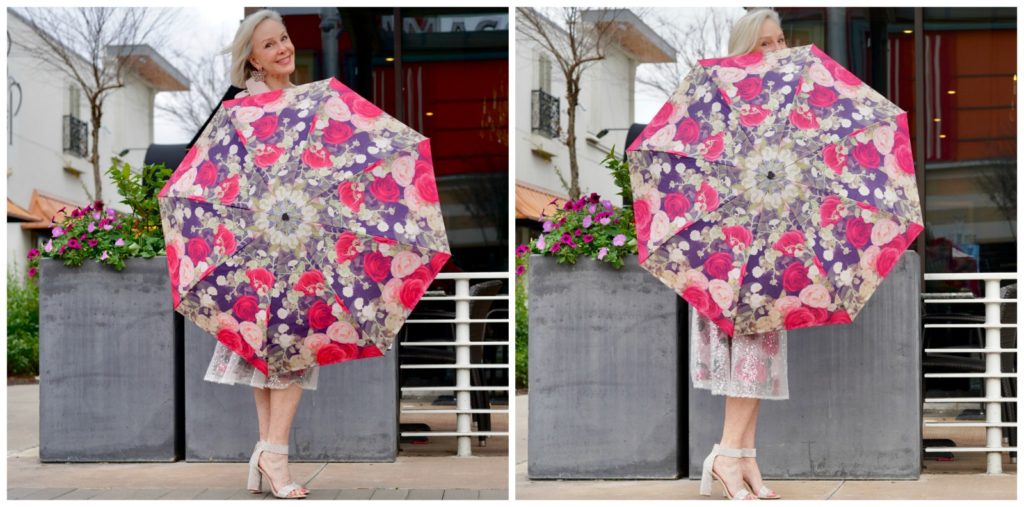 Handbags For Your Easter Dresses
These handbags are exactly what you need to finalize your look.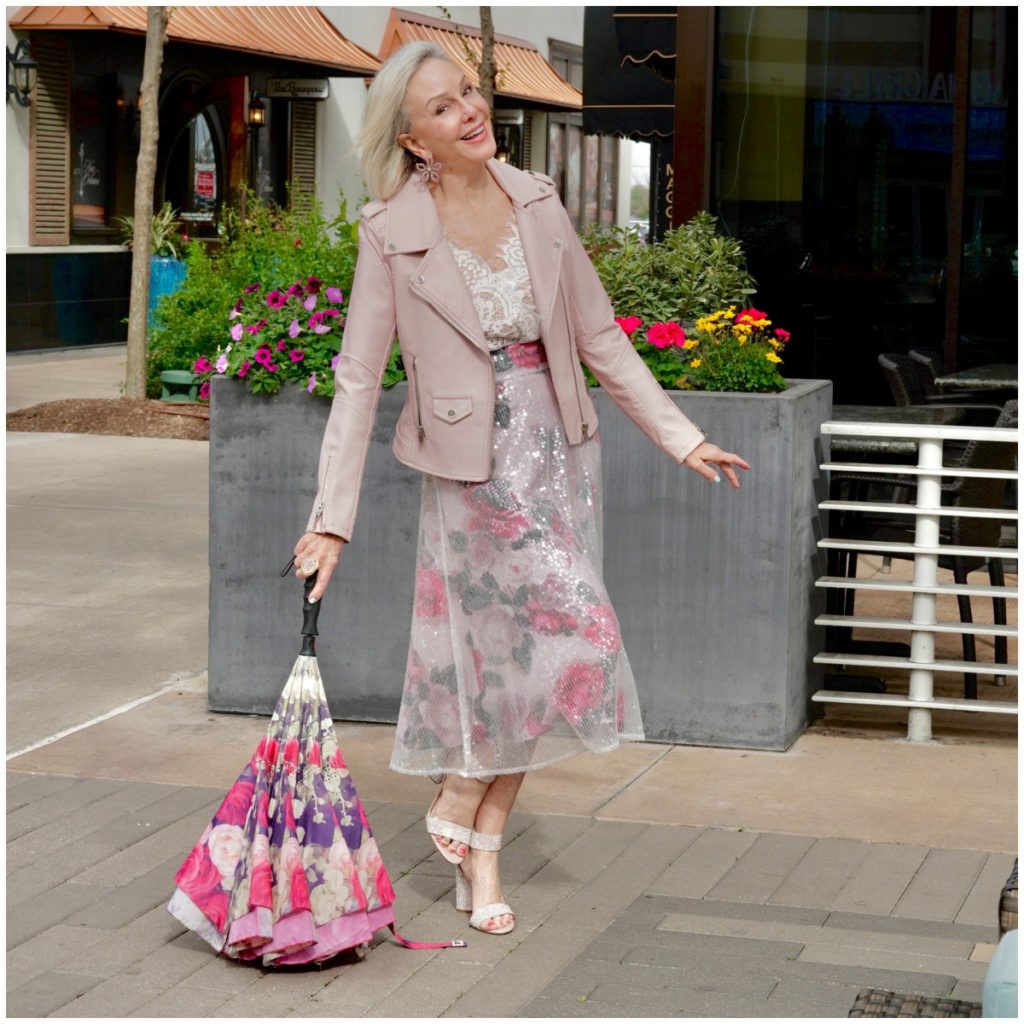 SKIRTS
Even though we have curated dresses today, you can sure wear a pretty skirt on Easter Sunday like I am wearing in these photos. Below are a few more skirts that we are loving.

OUTFIT DETAILS
Don't you just love my umbrella? This umbrella is unique that it opens and closes 2 ways. You can choose from different styles and so many beautiful prints. Just go to La Bella Umbrella. It would make a great gift for under $50 too.

SALE ALERT
Alice & Olivia – Friends & Family Sale: Take 25% off up to $500 or 30% off $500+.
Ann Taylor – 40% off full price tops & sweaters. Use Code: TOPHERO
Anthropologie – Up to 40% Off Our Most-Loved Jeans, Shirts & Shoes
J Crew – 40% off of your purchase use code: SPRING
Neiman Marcus – $50 off $200 or $100 off of $400 select beauty care use code: SELFCARE
Nordstrom – Up to 40% off.
Saks Fifth Ave – Friends and Family| 25% OFF Select New Arrivals (Including Jewelry)
Soma – Big Sale Every Day!!
Chicos 40% off your purchase Use Code 29336
IN CONCLUSION
Easter is a very special holiday and has great meaning to me, my family and to many around the world. It also gives families a day to find the perfect Easter outfit to celebrate in! Even though we will not be celebrating in the house of God, many will be celebrating at home. You can bet I will be in my Easter frock!!
EASTER PARADE BOUTIQUE

SHESHE'S TIDBITS
How are you guys doing? My routine is about the same because I work from home as a content creator, but business has slowed up some due to COVID-19 so we are doing a few projects around the house as well as work. This next week….more of the same!
WELCOME new readers. We are a fashion/travel/lifestyle blog. Be sure to check out the ShopSheShe tab at the top in the menu bar. All of your shopping research is done for you there. Hover over and choose the category in the dropdown. We try to keep it up to date with the latest and greatest fashions for all budgets.
Subscribe here and then you won't miss a post. Simply enter your email in the pop-up box or below.