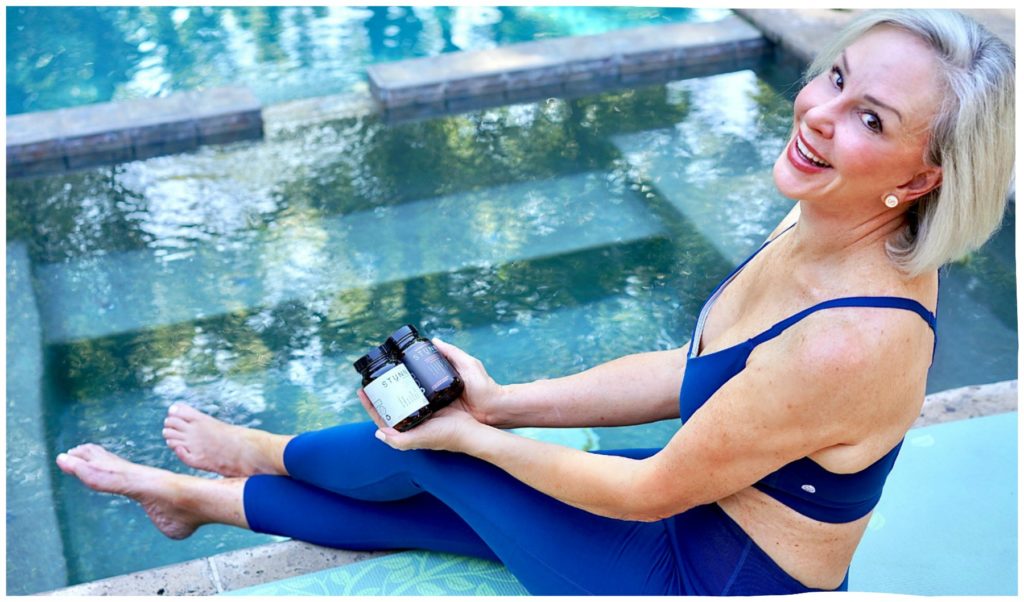 While having some stay at home time during COVID-19 I have been working on how to improve my energy, stress levels, sleep as well as my aging skin. Did you realize that there is a direct correlation between skin and mind? Today we are talking about some great supplements from Stunn Collective that bridge the gap between outer beauty and inner wellness through innovative, science backed supplements. This daily dose act as seeds for empowering daily self-care routines.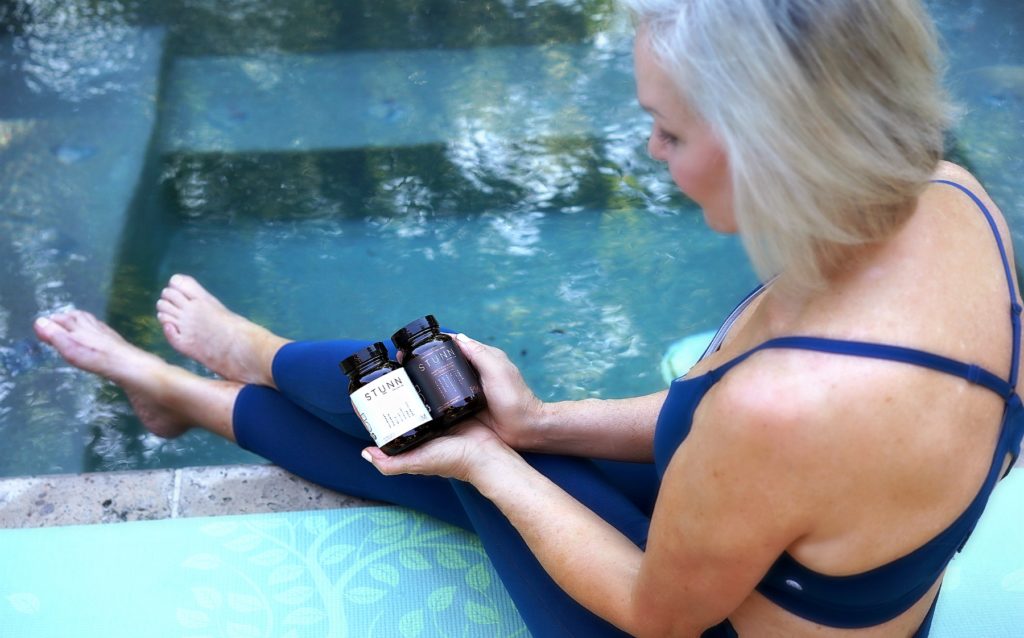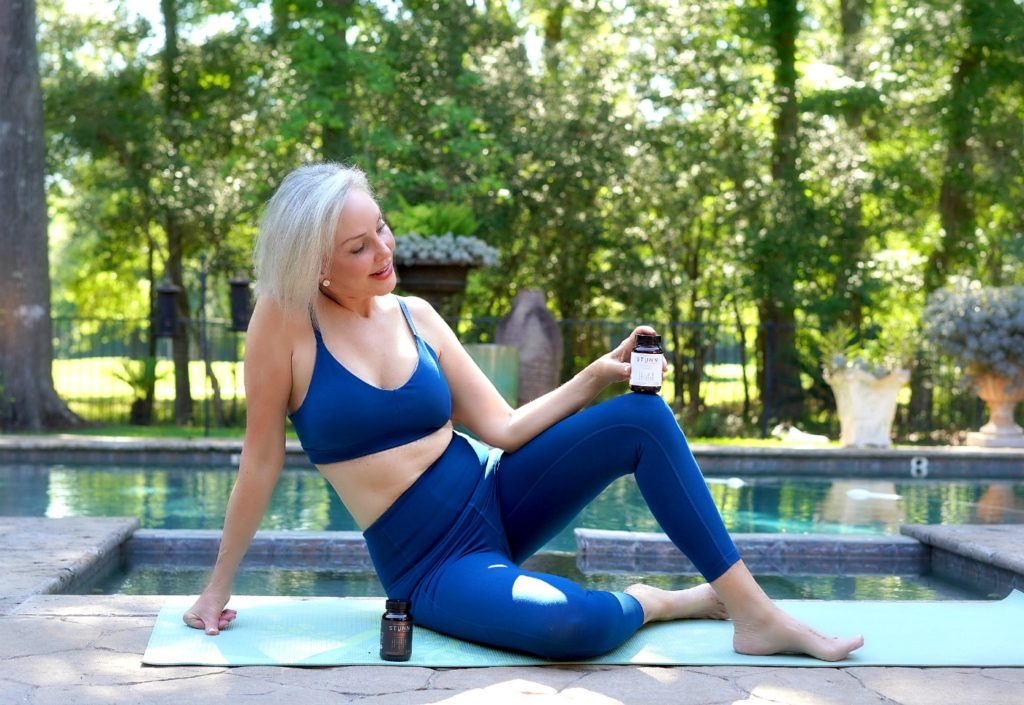 ABOUT STUNN COLLECTIVE
STUNN Collective was founded by Ashleigh and Jordan DePass with the mission to redefine the definition of beautiful and bridge the gap between mental well-being and physical beauty.
Like many women young and old, Ash didn't see herself as beautiful, so her answer to masking her beauty issues were found in makeup, creams and lotions, but these fixes were only skin deep. Does that ring a bell with you?
At about this moment Ash realized that there was a big missing link in the beauty industry. She clearly saw how our moods, energy levels, sleep patterns, and mind-sets play a huge role in our outer appearance, as well as how we view ourselves After doing her research, she realized there were no products that worked together to bridge the beauty equation with the wellness factor.
She teamed up with her husband and expert formulator and technical advisor, Matt Ziegler. Together they worked to develop a product that checked off all their requirements.
It took years of research, formulating and testing STUNN AM and STUNN PM but finally got what they were looking for. These 2 products are the first expert-crafted, plant-based supplements with 100% natural ingredients. They work to repair your skin, mind and your life by just taking two capsules, twice a day. Over time this regimen will regenerate your skin and restore your mind.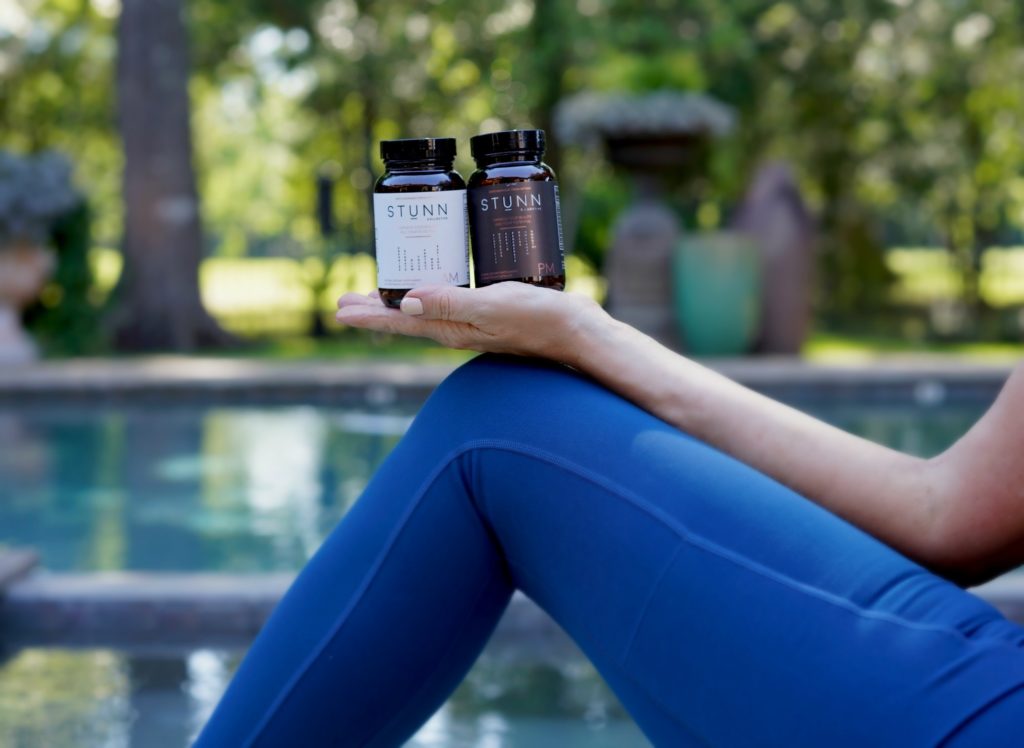 About This Product
Vegan, and contain 100% natural ingredients
Contains clinically proven ingredients in clinically researched dosages and forms
Stimulates real collagen production through natural, vegan collagen precursors, not through added collagen
Stunn AM & PM deliver short term and long term benefits
Simple and easy to take
Works around the clock
MISSION
"WE ARE COMMITTED TO GOING BEYOND SKIN DEEP TO HEAL YOUR SKIN AND MIND. OUR GOAL IS TO EMPOWER YOU TO REDEFINE YOUR DEFINITION OF BEAUTIFUL BY REGENERATING YOUR SKIN AND SHIFTING YOUR MINDSET"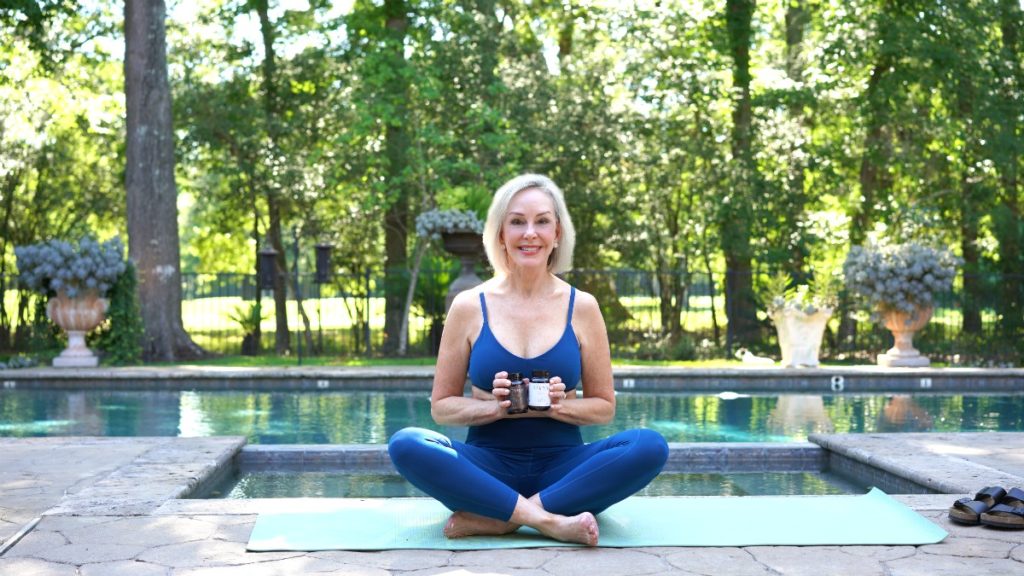 BENEFITS OF STUNN AM & PM
SKIN
Stimulates collagen production
Replenishes aging cells
Amplifies hydration and radiance
Evens tone and texture
Diminishes the appearance of fine lines and wrinkles
MIND
Reduces anxiety
Increases serotonin
Improves mood
Promotes tranquility
Promotes healthy stress response
LIFESTYLE
Boos energy through the day
Enhances focus and cognition
Promotes healthy sleep
Improves sleep-wake cycles
Healthy inflammation response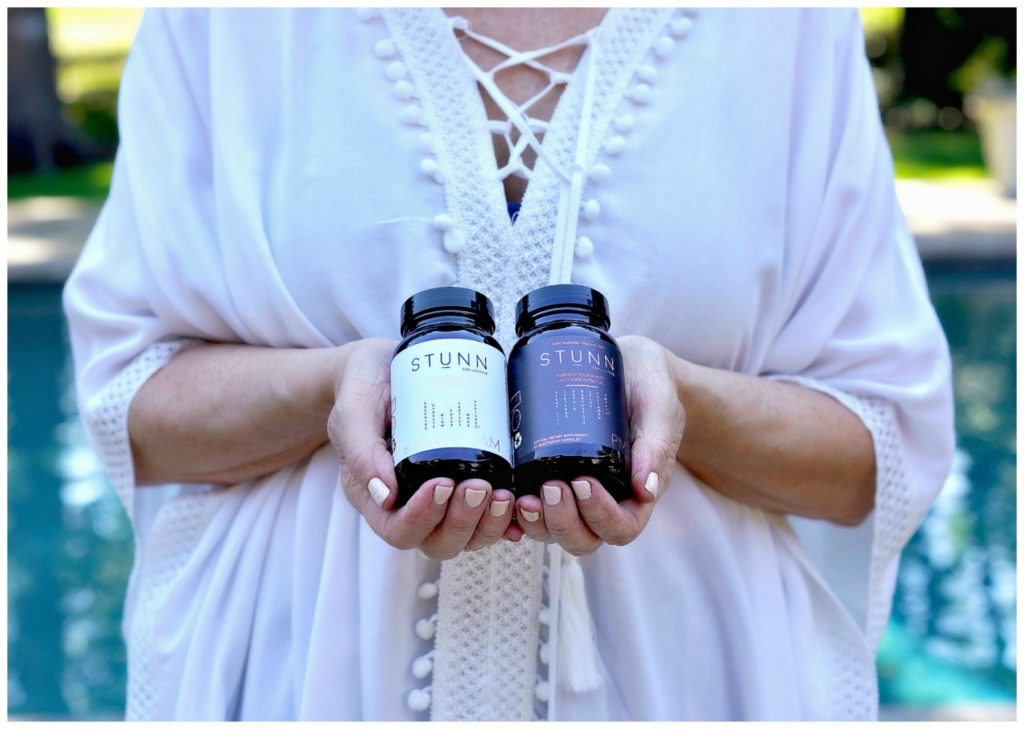 MY EXPERIENCE
About 6 weeks ago Stunn Collective reached out to me to try out their newly launched AM and PM supplements. After reading all about their mission, I knew right then that they just might have the product to help me in my crazy life at 65 years old.
If you have been following me for a while then you know how much I traveled last year. It made made me crazy trying to keep up with my campaigns, social and family life and it just about made me really sick. A workaholic I am!! Having a supplement like Stunn AM & PM would have prevented so many beauty and health related issues during that time.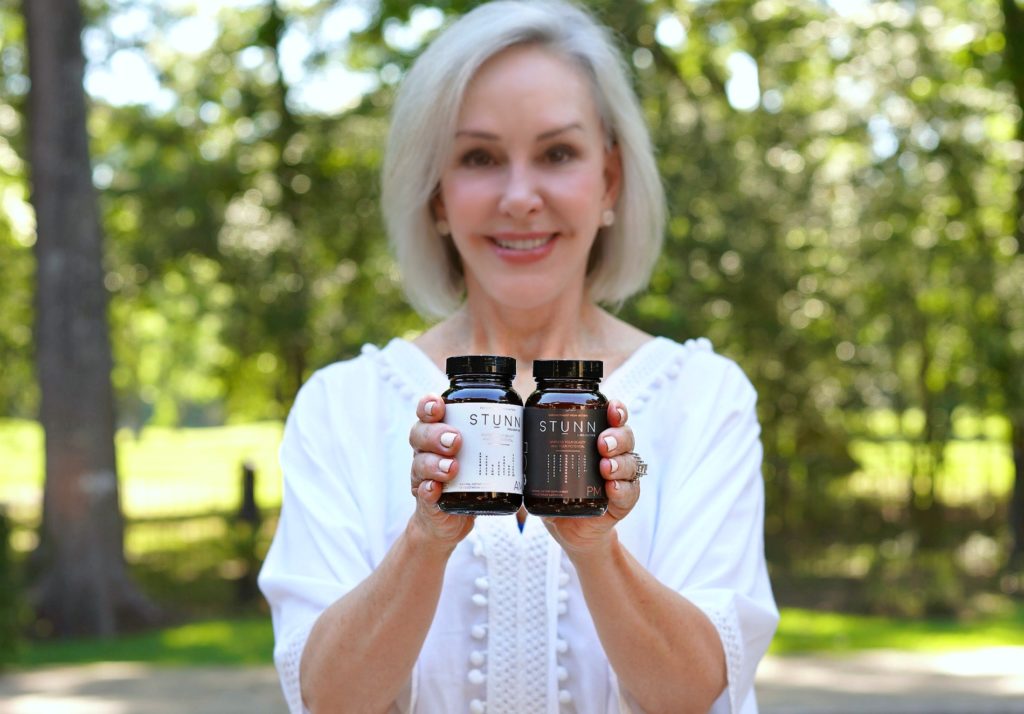 I haven't been traveling lately because of COVID-19 but my workload has been as busy as ever. Writing, photoshoots and meeting deadlines for my brands causes me major stress sometimes and that brings irregular sleep, no energy, bad moods and then it all shows up in my face and everywhere else. No lotions or potions can help that. I am super glad to have a daily supplement like Stunn AM & PM in my life to bridge that gap between my beauty and my wellness. Feeling really good these days over here at SheShe Show!
"These statements have not been evaluated by the Food and Drug Administration. This product is not intended to diagnose, treat, cure, or prevent any disease."