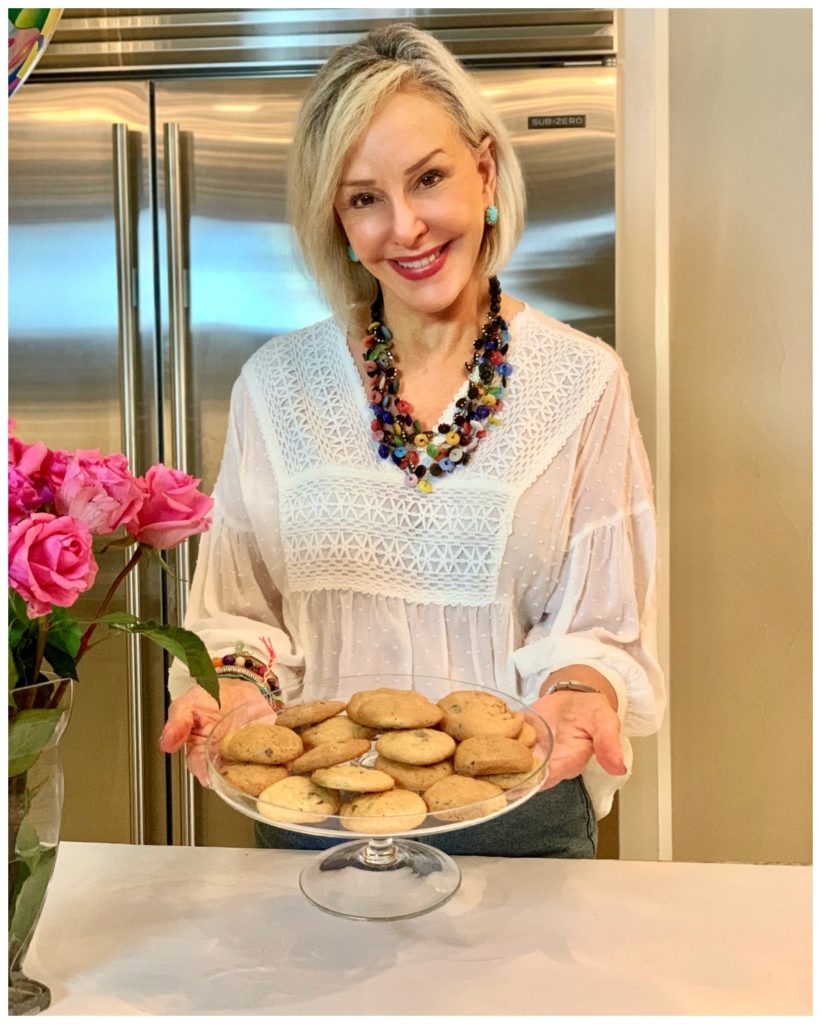 HELLO….SheShe is back in the kitchen with my favorite Betty Crocker dessert mixes. If you have been following along with us for a while then you know that cooking is not my favorite thing to do but I do cook and I am always looking for the shortcut for delicious foods. So, today we are going to make super easy chocolate chip cookies!
This post is in partnership with Betty Crocker. All of my opinions are my own!
During this unusual time at home we have all been doing all kinds of things to keep us busy doing fun and constructive activities. Well, Norman my husband recently celebrated another milestone birthday in quarantine. We had a big celebration for him but as you know we had to stay safe. This all being said I got in the kitchen to make him his favorite, chocolate chip cookies.
So, trying to find an easy way to make his cookies I discovered that Betty Crocker has a pouch mix that is super easy to make. Even SheShe can do it and actually enjoy the process. By the way Norman gobbled them up and couldn't believe that I actually baked for his birthday dessert.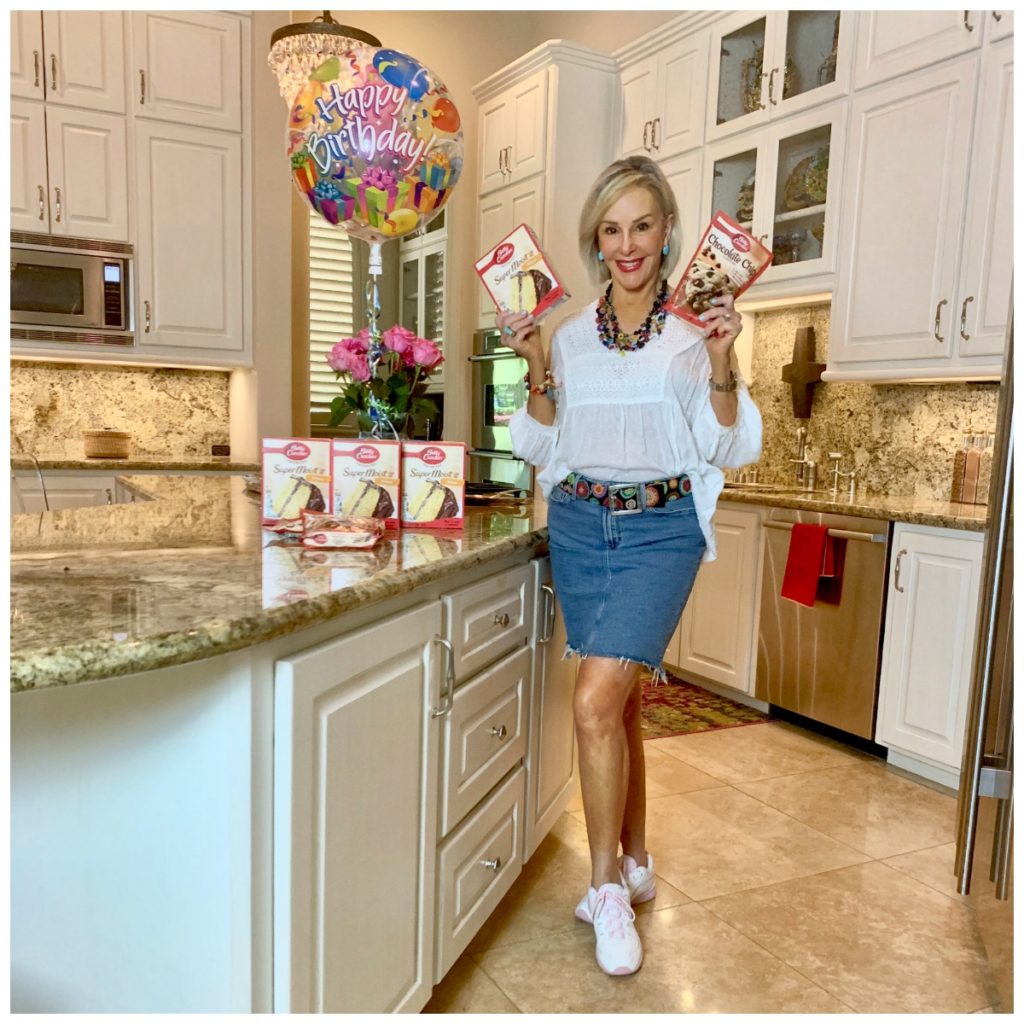 HOW TO MAKE CHOCOLATE CHIP COOKIES
3 EASY STEPS
Ingredients and utinsels needed
Betty Crocker Chocolate Chip Cookie Mix, 1 stick of butter and 1 egg.
2 cookie sheets (makes 3 dozen 2 inch cookies), 1 mixing bowl, 1 tsp., and a spatula, large spoon or fork.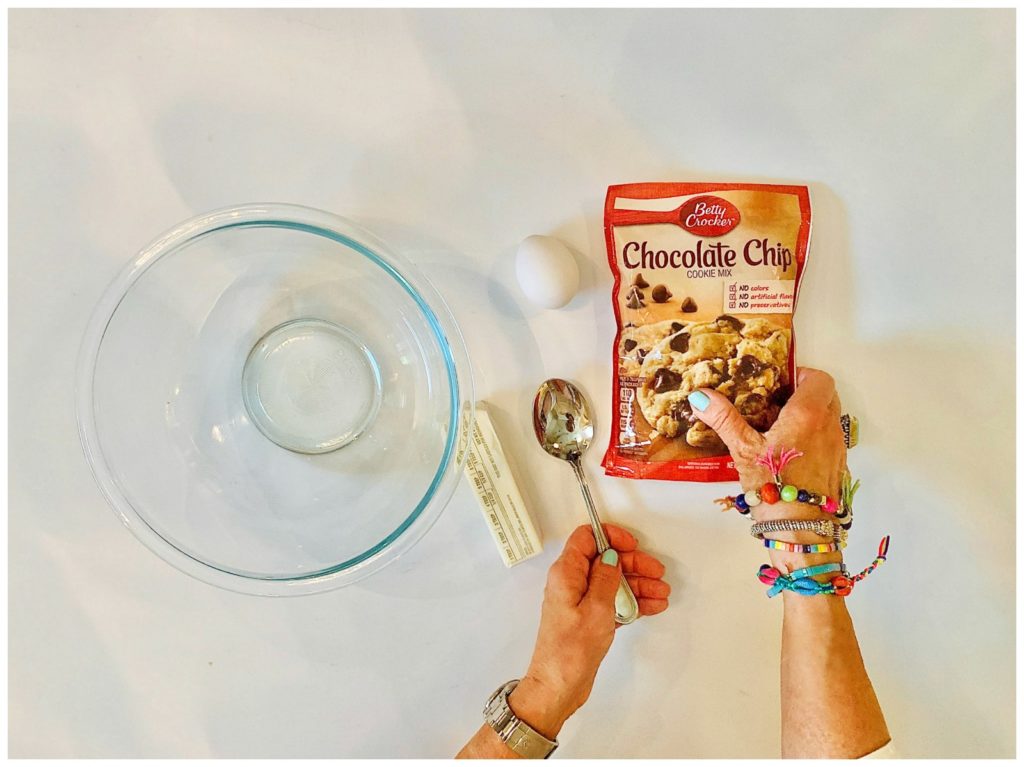 First of all preheat your oven to 375° and lay out all of your necessary ingredients and utensils.

Mix softened butter and egg in medium mixing bowl until soft dough forms.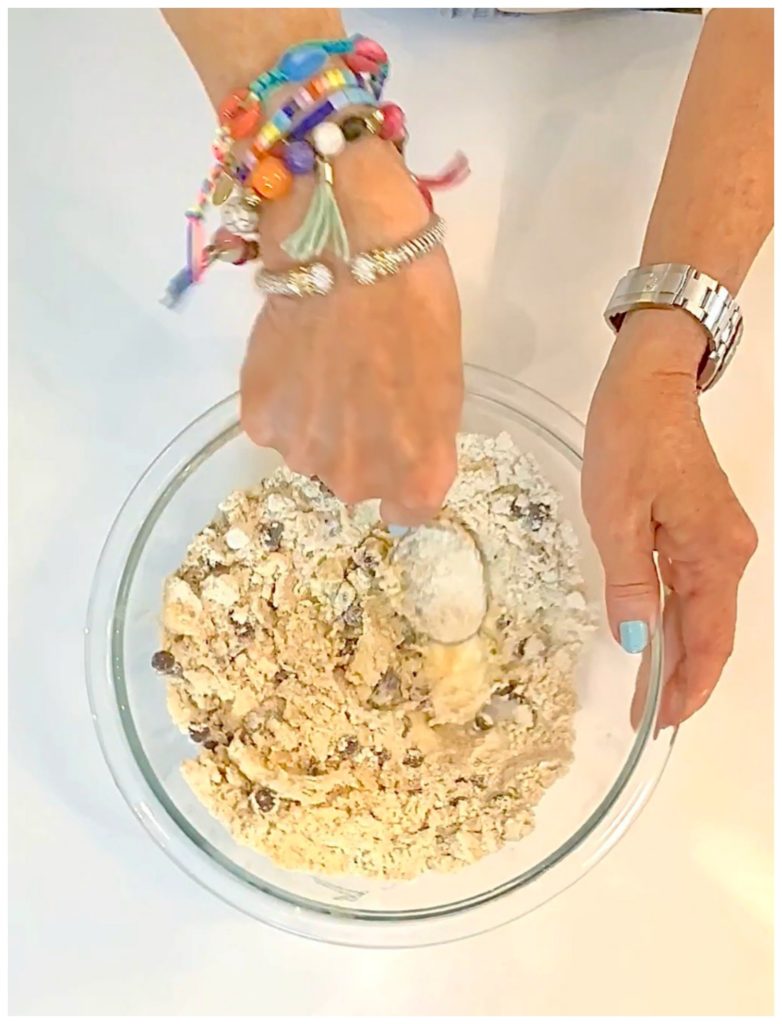 Drop dough by rounded teaspoons 2 inches apart on ungreased cookie sheet. For 2 dozen larger cookies, drop dough by tablespoonfuls.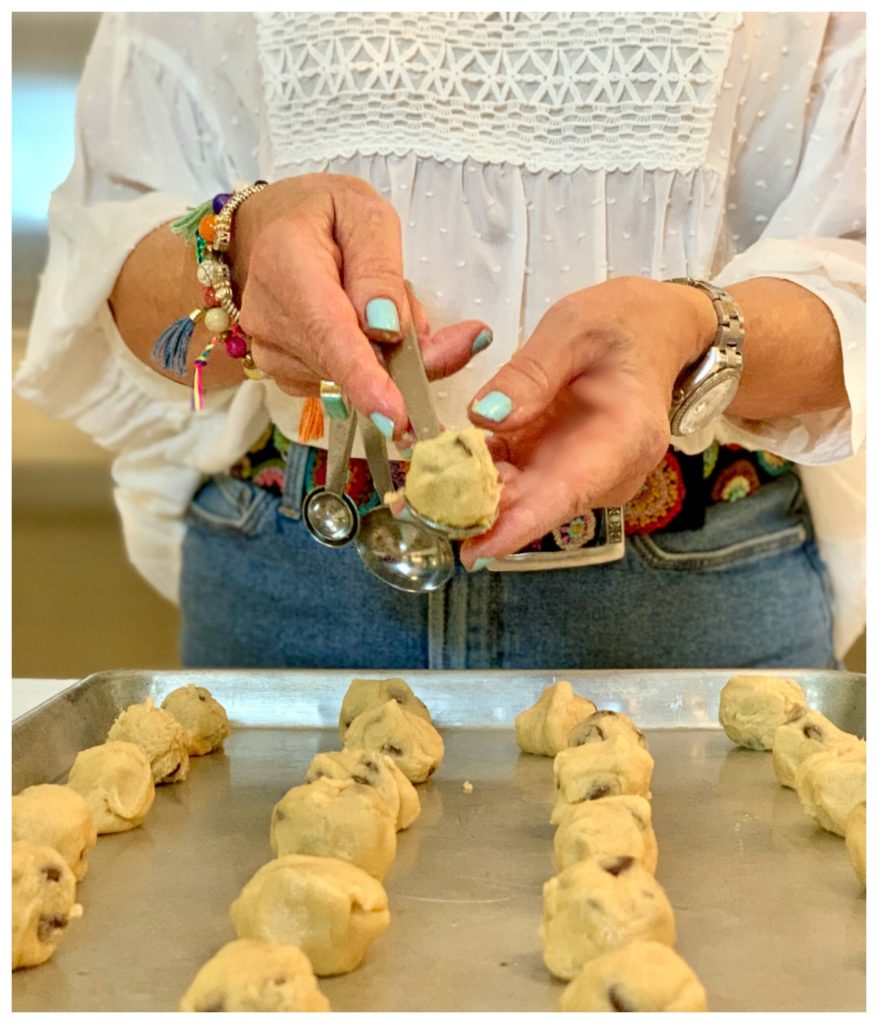 Bake as directed on your package or until light golden brown around the edges. Your cooking time will depend on how big your cookies are and whether you like barely cooked cookies or crunchy cookies. For me it was about 10 minutes.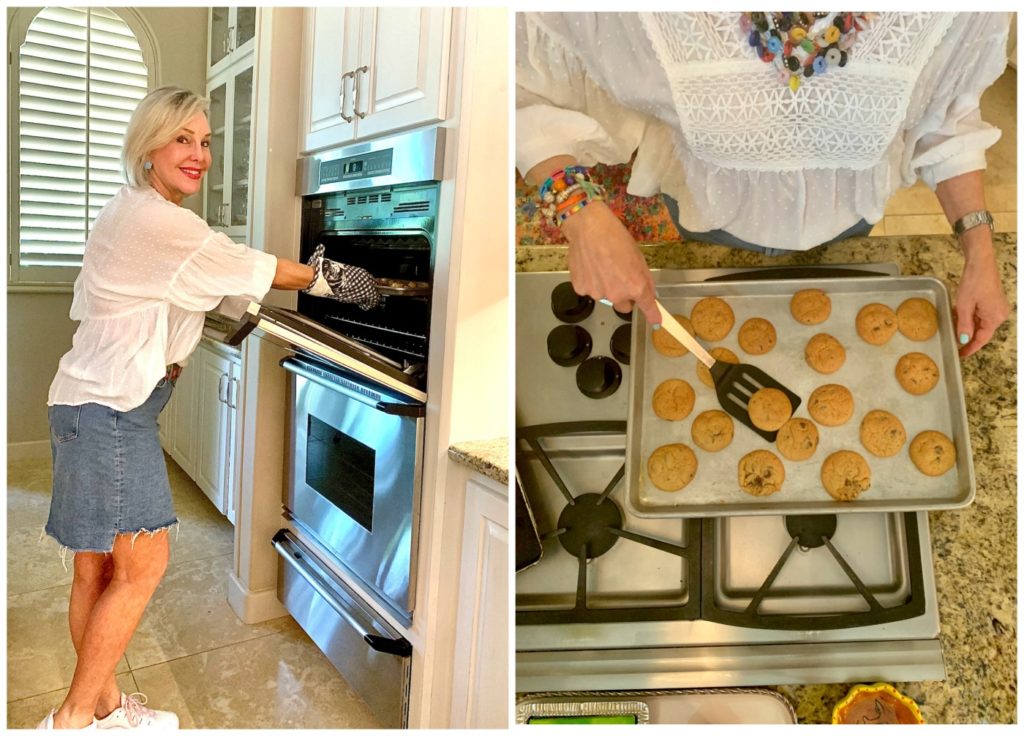 CHOCOLATE CHIP COOKIES LAST STEP
Cool 1 minute before removing from the cookie sheet. Cool completely and store in airtight container unless you are serving immediately.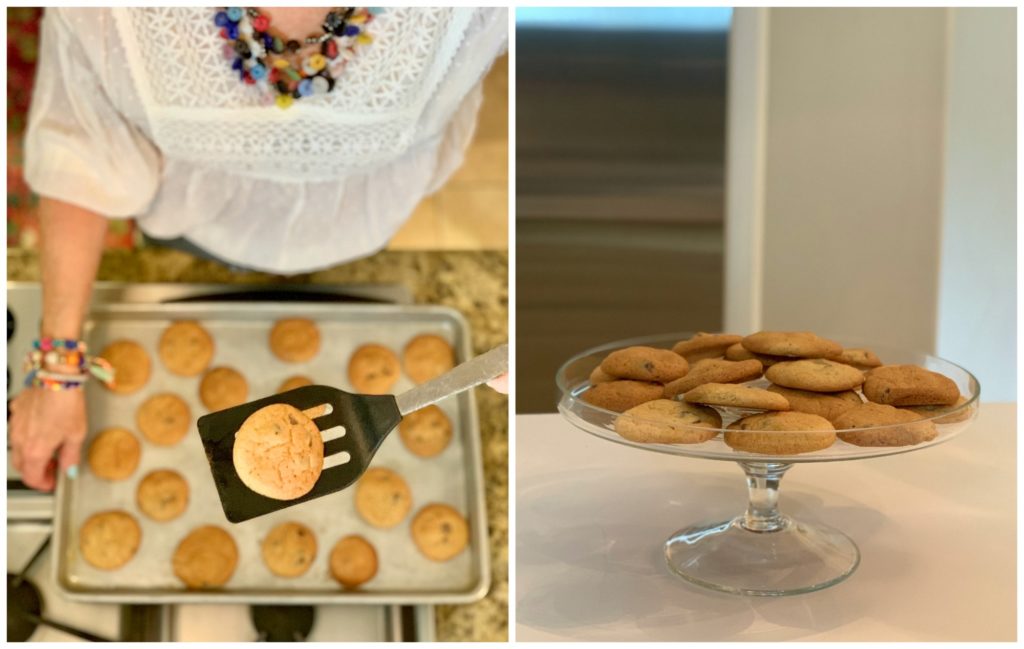 VOILA….YOU HAVE JUST BAKED THE BEST COOKIES EVER!!!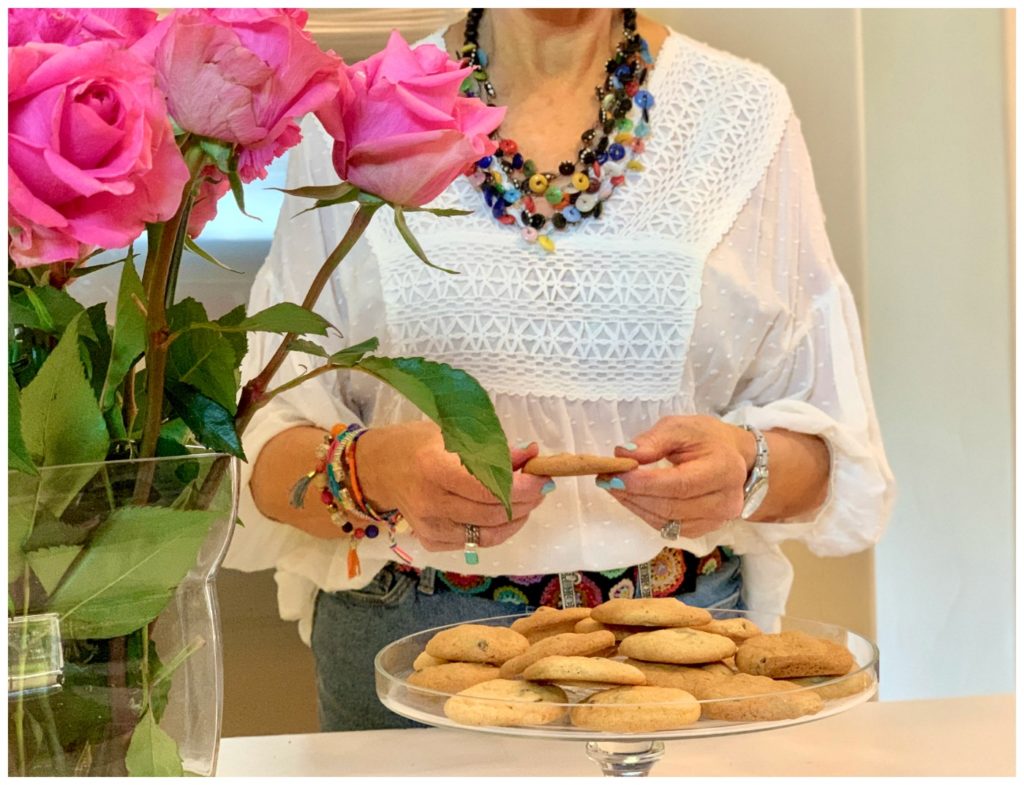 FINAL NOTES
Betty Crocker has been a trusted source for the modern woman or man for over a century now. They believe making food for others is the best way to connect and show we care. This recipe would be a great way to introduce baking to your kids. Certainly, a great learning activity during this stay at home time. If you are interested in some more easy dessert recipes by Betty Crocker then check the following posts that we have done over the last year.
SHESHE'S TIDBITS
Tis the season….I we are at our home on Sanibel Island for 2 more weeks! I have been enjoying fishing, walking and loving the breathtaking sunsets! What are you doing this summer in our new way of living with COVID-19?
Gala's, weddings, graduations, holidays or just everyday wear…..we have fashion suggestions for you, so stay tuned. Be sure to check out ShopSheShe tab at the top in the menu bar. Hover over and choose the category in the drop down. We try to keep it up to date with the latest and greatest for all budgets. Subscribe here and then you won't miss a post. Simply enter your email in the pop-up box or below.
WELCOME new readers. We are a fashion/travel/lifestyle blog. We talk about anything and everything, from fashion, travel, health issues to even an occasional recipe. Let us know if there is a topic that interests you. We will do our best to bring that story to you. Have a great week sweet friends and thank you for following along. Without you, we could not continue on this crazy fun journey.