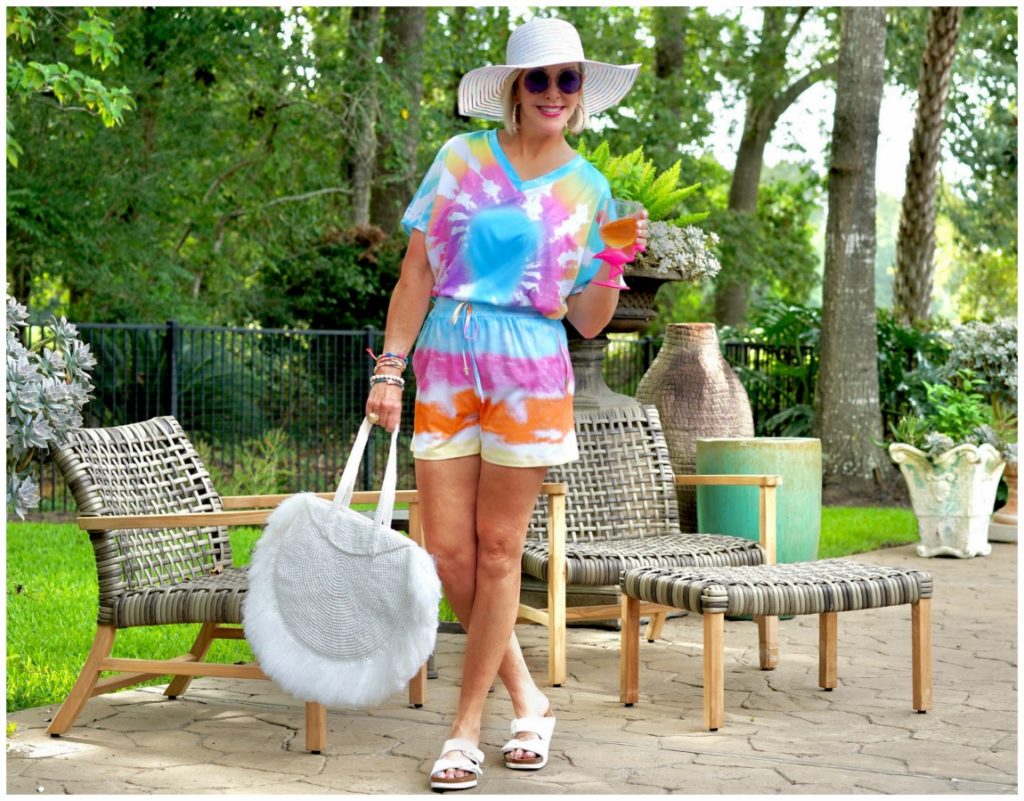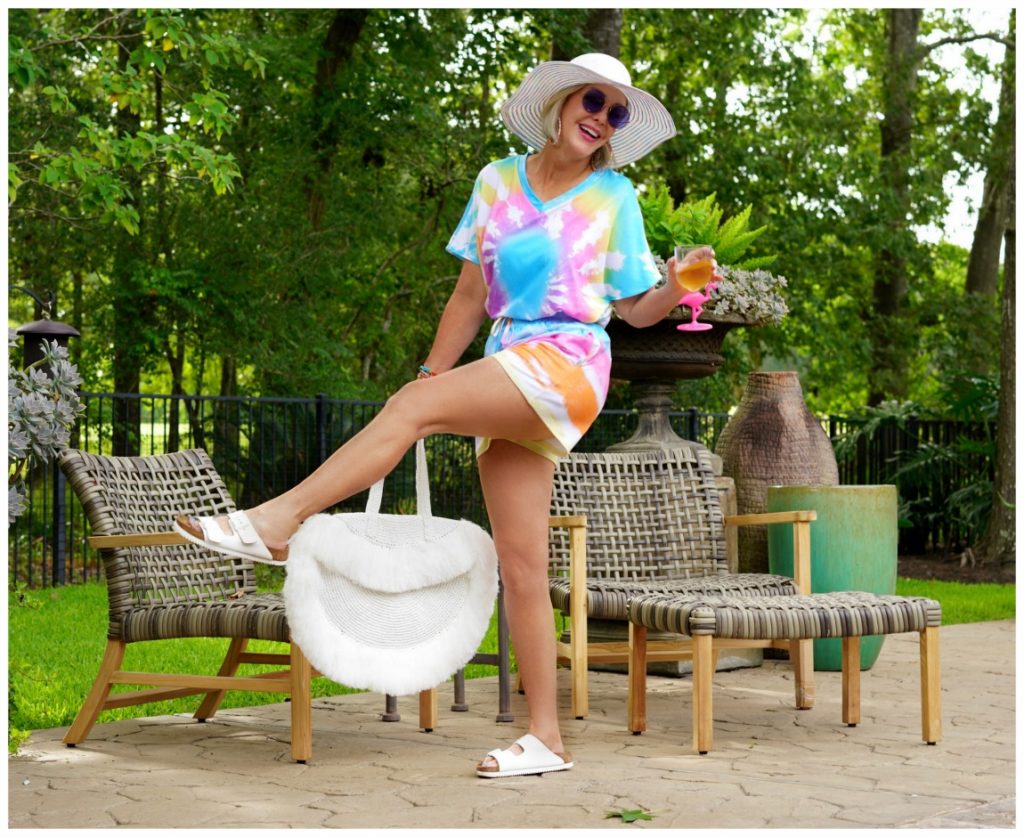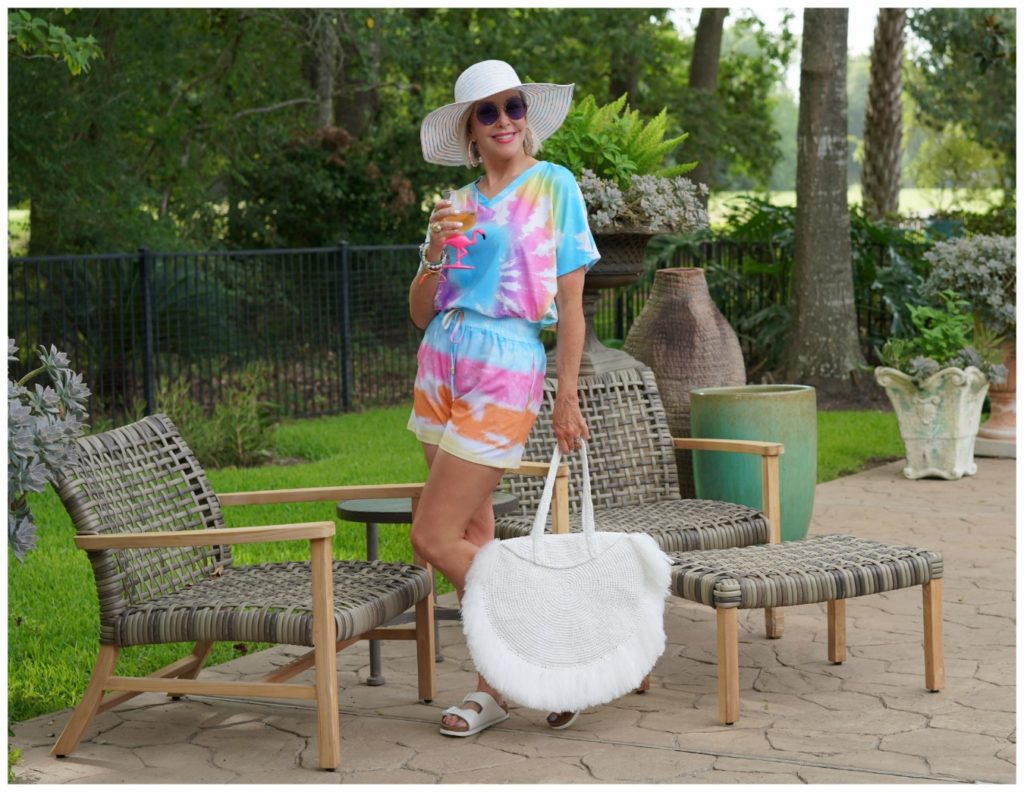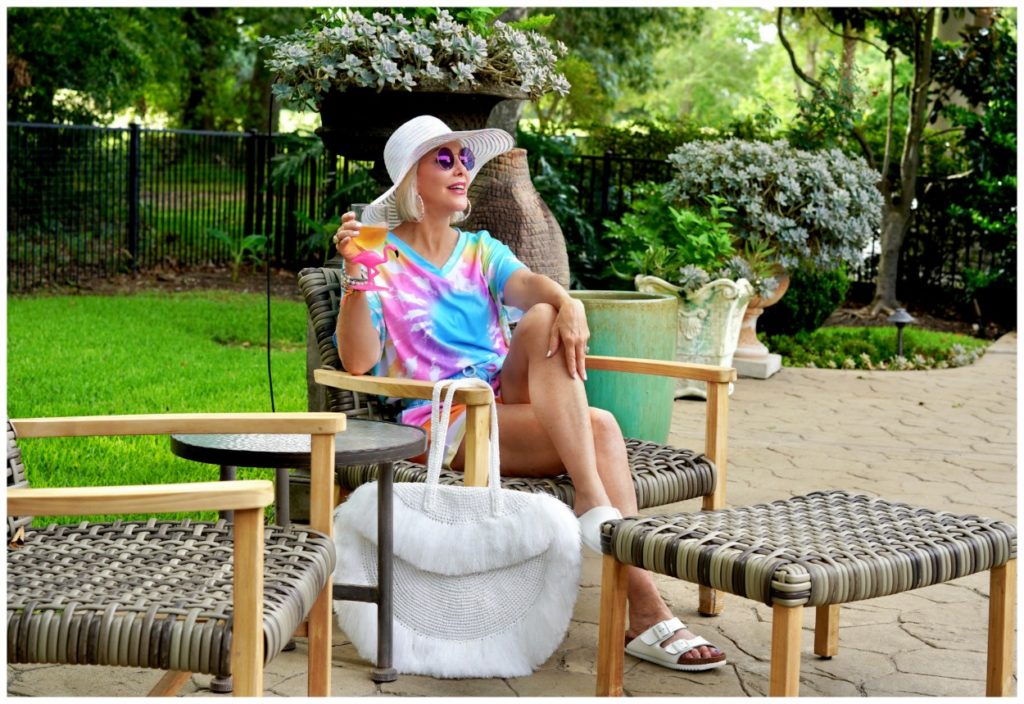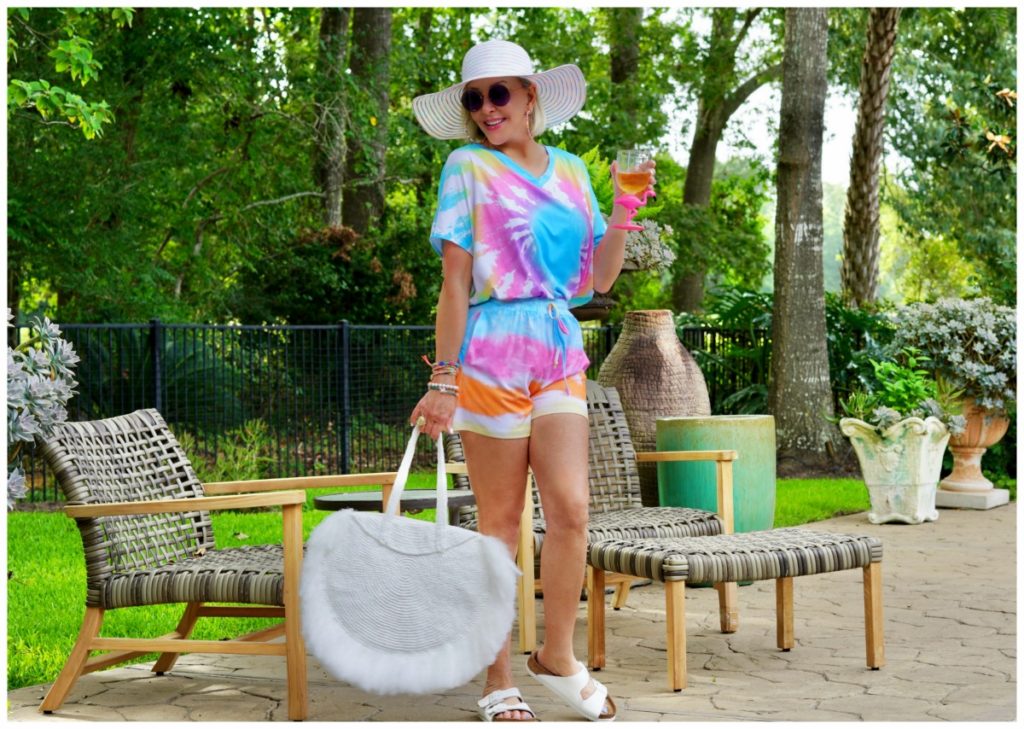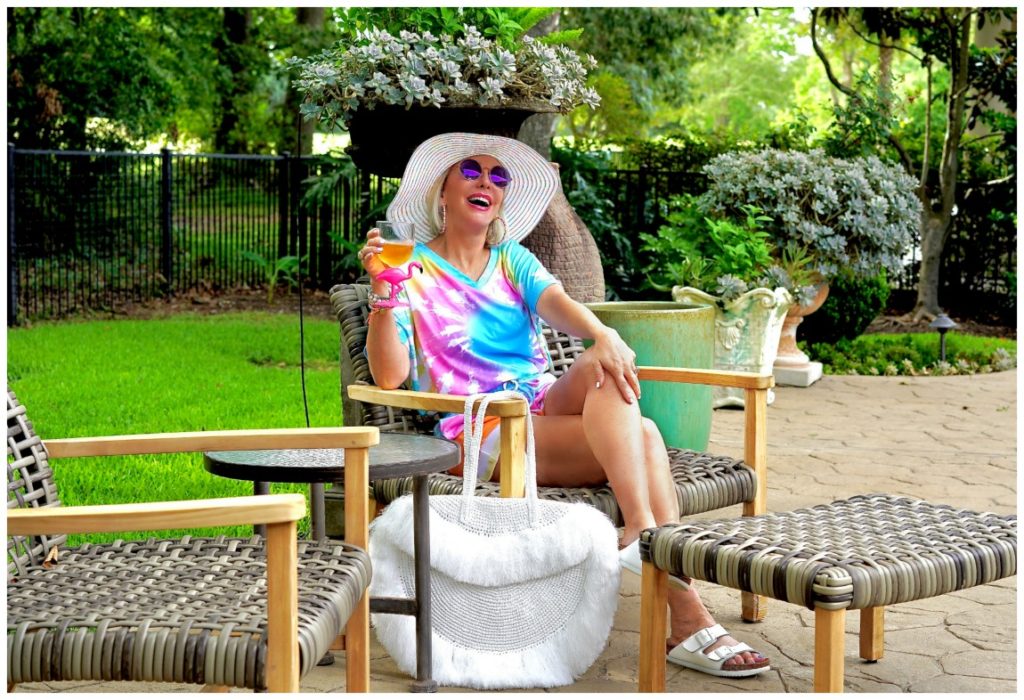 Tie dye is everywhere! Honestly I think it is the print of the season. It's perfect for staying at home and running errands. It is so fun and cute!
It took me a while to warm up to the tie dye trend because I have done the it more than once in my lifetime. This time however, tie dye is showing up as shorts, joggers, tops and dresses, not just t-shirts like the 70's. It is proving to be a hit among the young and and the should I say the more mature set. That would be me!!
So take a stroll through the past and the present and get your tie dye on!!
Shop The Post


Tops

Here are my favorite tops! One thing that is so great about tie dye tops is how versatile they are! Wear with jeans, joggers, skirts, or just around the house in leggings and you'll always have a cute look!

Pants

How chic are these pants?! I love them! Tie dye pants may seem a little wild but they sure are stylish!

Skirts

Something about each and everyone of these skirts is so chic and fun! These are perfect to pair with a graphic tee, half tuck a sweater (SO TRANSITIONAL!!), or wear a silky camisole topped with a blazer for a sexy date night.

Dresses

Tie dye dresses are everywhere! I'm loving how fun and youthful it is. Not to mention it takes me back to the good ol' days! I love this dress with these sneakers and a blue jean jacket!

Sets

I love these sets and they are such a DEAL for these prices and both pieces! This great set I am wearing is VERSATILE ladies! You can wear this top with jeans or shorts, wear with cute slides like these, or rock it around the house!

Shoes

Here are some adorable shoes. I'm loving each and everyone of them. I have these and I wear them almost daily around the house!

THE BOUTIQUE

SHESHE'S TIDBITS
We just arrived back on Sanibel Island. It is normally a quieter time of year here but this summer is really extra quiet. A few places are open but with very strict guidelines. It is 90 degrees today instead of 104 degrees that we left in Houston. We will take it!!
Gala's, weddings, graduations, holidays or just everyday wear…..we have fashion suggestions for you, so stay tuned. Be sure to check out ShopSheShe tab at the top in the menu bar. Hover over and choose the category in the drop down. We try to keep it up to date with the latest and greatest for all budgets. Subscribe here and then you won't miss a post. Simply enter your email in the pop-up box or below.
WELCOME new readers. We are a fashion/travel/lifestyle blog. We talk about anything and everything, from fashion, travel, health issues to even an occasional recipe. Let us know if there is a topic that interests you. We will do our best to bring that story to you. Have a great week sweet friends and thank you for following along. Without you, we could not continue on this crazy fun journey.