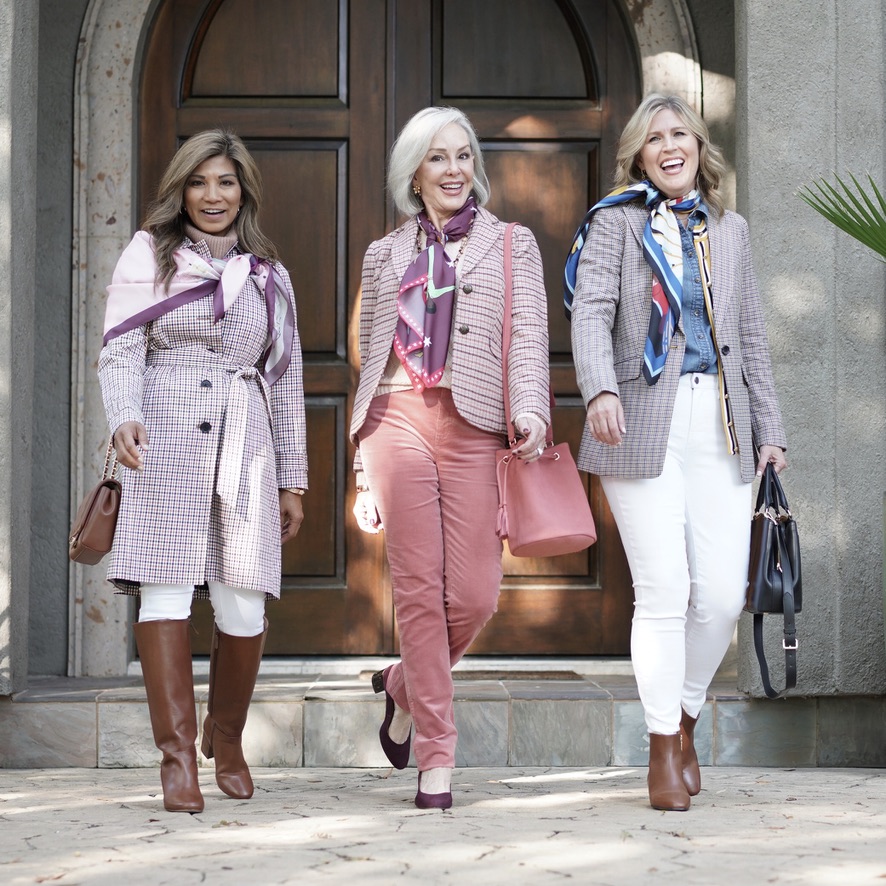 Talbots is a favorite around here at SheShe Show! You may be a local and seen us featuring Talbots on KHOU11's Great Day Houston today! If not, no worries! Here's our wrap up! Click the next link to view the segment. The transmission was not so good due to poor internet on my end. A new experience for sure!!!
https://www.khou.com/article/entertainment/television/programs/great-day-houston/fall-fashion-with-sheree-freede/285-18e43210-dc16-4cf6-8c19-b6510da88641
Talbots "The Art of the Scarf"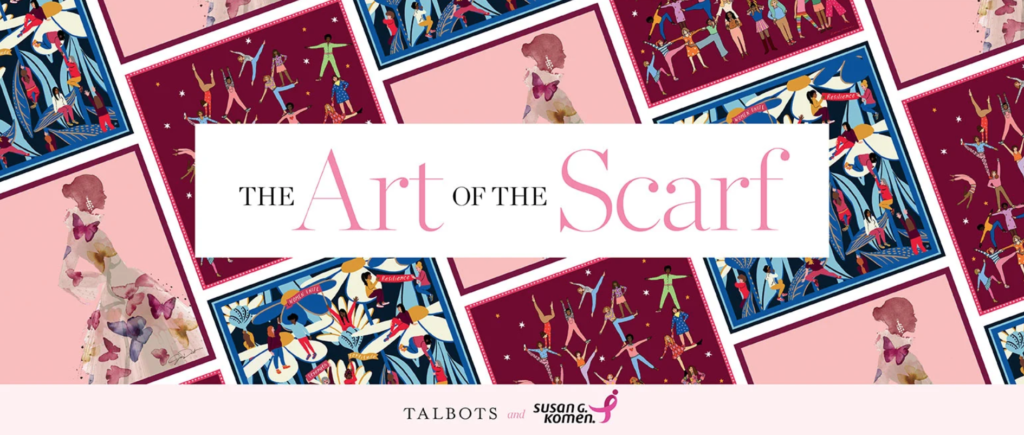 Today we featured Talbots "Art of the Scarf" and top fall trends. Talbots worked with three internationally renowned female artists to honor the courage and strength of women who have fought breast cancer. The result is their 3rd annual limited-edition collection of one-of-a-kind scarves. Each is pure silk and a luxurious 41" square.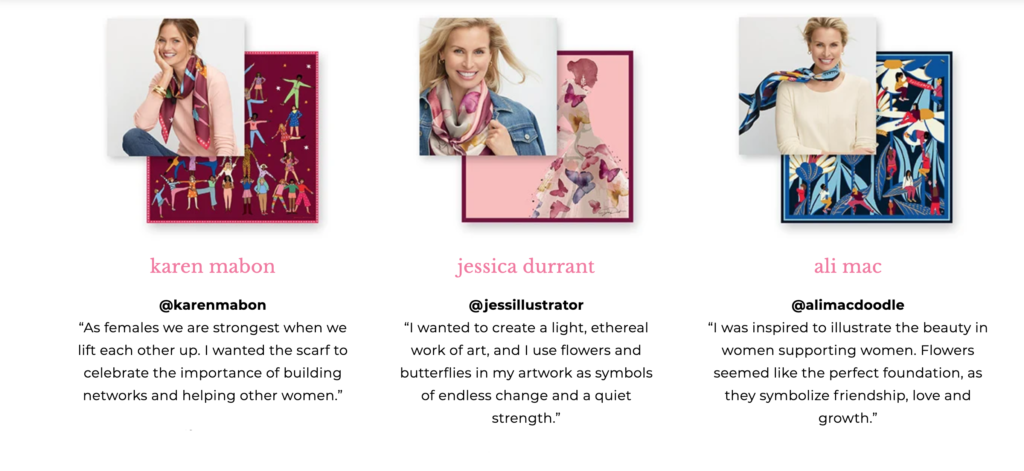 In the spirit of women helping women, 10% of net proceeds benefit Susan G. Komen® in the fight to end breast cancer.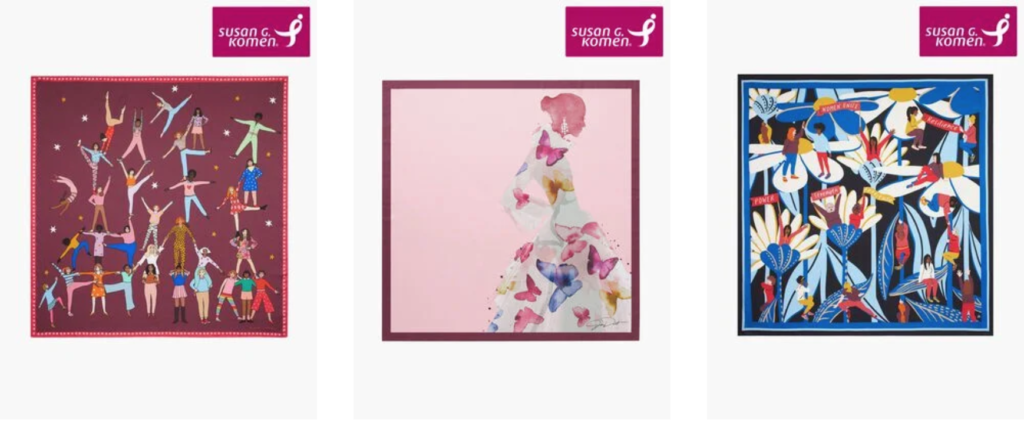 Talbots is a proud sponsor of The Komen Breast Care Helpline, which is staffed by a team of caring and compassionate oncology social workers and specialists who provide education, psychosocial support, and information about needed resources in local communities to more than 15,000 people who reach out by phone 1-877-GO KOMEN or email helpline@komen.org each year. Shop these scarves here.

SheShe's "Think Pink"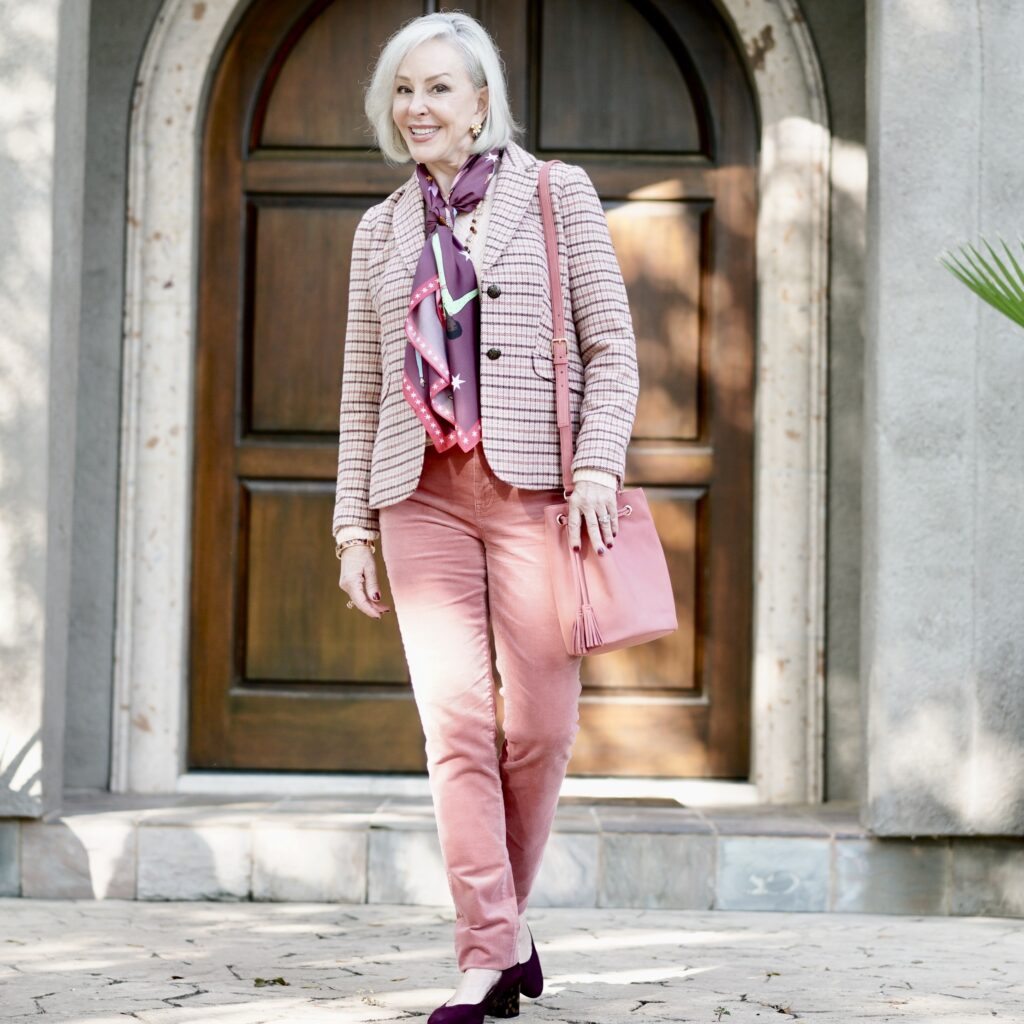 No color's prettier and more feminine. This fall, wrap yourself in soft and sumptuous fabrics in every shade of pink—from champagne, rose, coral, to beautiful blush and beyond. Pink is definitely a special and popular color in October as it is the known color for Breast Cancer Awareness month. I wore this pretty plaid blazer in Shetland wool. The beauty is in the expert tailoring (contrast undercollar and crest buttons). The result is a timeless style that always feels new. AKA, the classic blazer redefined. This Pointelle Crewneck Sweater has the softest fabric and the weight of it is perfect for fall and winter!

Cindy's "Borrowed From the Boys"
What is "menswear" and who says it's just for "men"?!? Menswear-inspired clothing is popular this year and how chic are we in it?! Blazers, trenches, plaids, and sweaters are "IN"!!! Cindy wore a chic houndstooth blazer and paired a denim collared top under this ADORABLE button-up cardigan.

Elvie's "Equestrian Chic"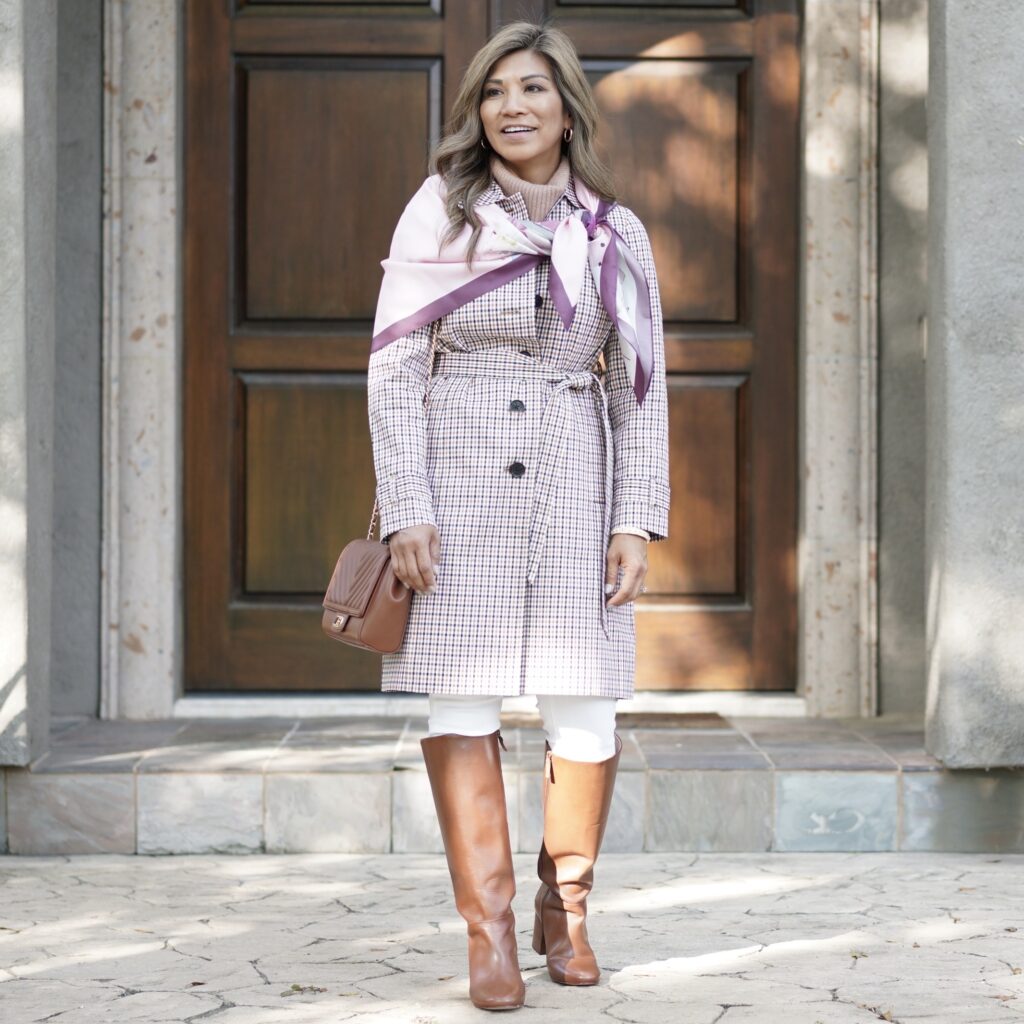 Who doesn't love the rustic charm of the Equestrian Chic style? With soft layers, rich colors, and tantalizing textures, the ease and sophistication of the countryside are just right for autumn. Riding not required! We love that she paired these fabulous knee-high boots with these very flattering white jeggings! This cowl neck cashmere sweater with this fabulous trench coat is making us feel ready to hop on a horse and trot off!

The Accessories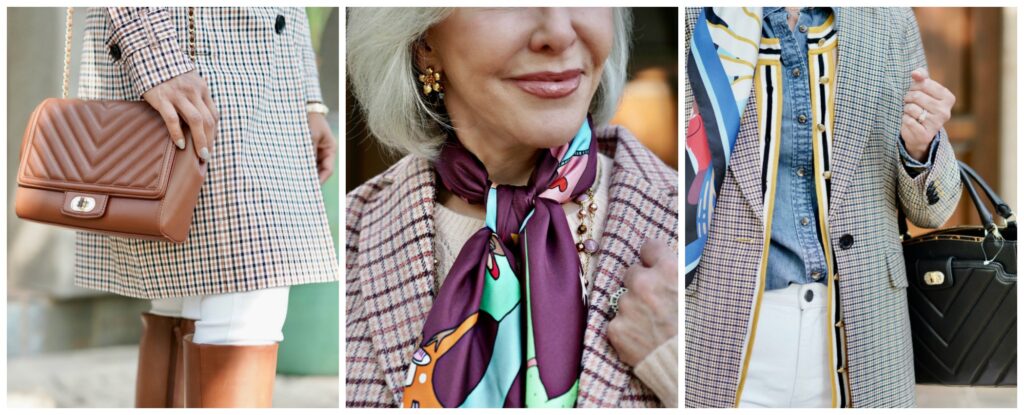 Shop The Looks!

SHESHE'S TIDBITS
I got home last night from Colorado and up early. What fun we had this morning shooting this segment with Talbots on Great Day Houston KHOU-TV.
Be sure to check out the ShopSheShe tab at the top in the menu bar. Hover over and choose the category in the dropdown. We try to keep it up to date with the latest and greatest for all budgets. Subscribe here and then you won't miss a post. Simply enter your email in the pop-up box or below. Also, download the LiketoKnow.It App, follow @shesheshow to shop all of our daily outfits, home, beauty, and more. Go here for our LiketoKnow.It tutorial.
WELCOME new readers. We are a fashion/travel/lifestyle blog. We talk about anything and everything, from fashion, travel, health issues to even an occasional recipe. Let us know if there is a topic that interests you. We will do our best to bring that story to you. Have a great week sweet friends and thank you for following along. Without you, we could not continue on this crazy fun journey.