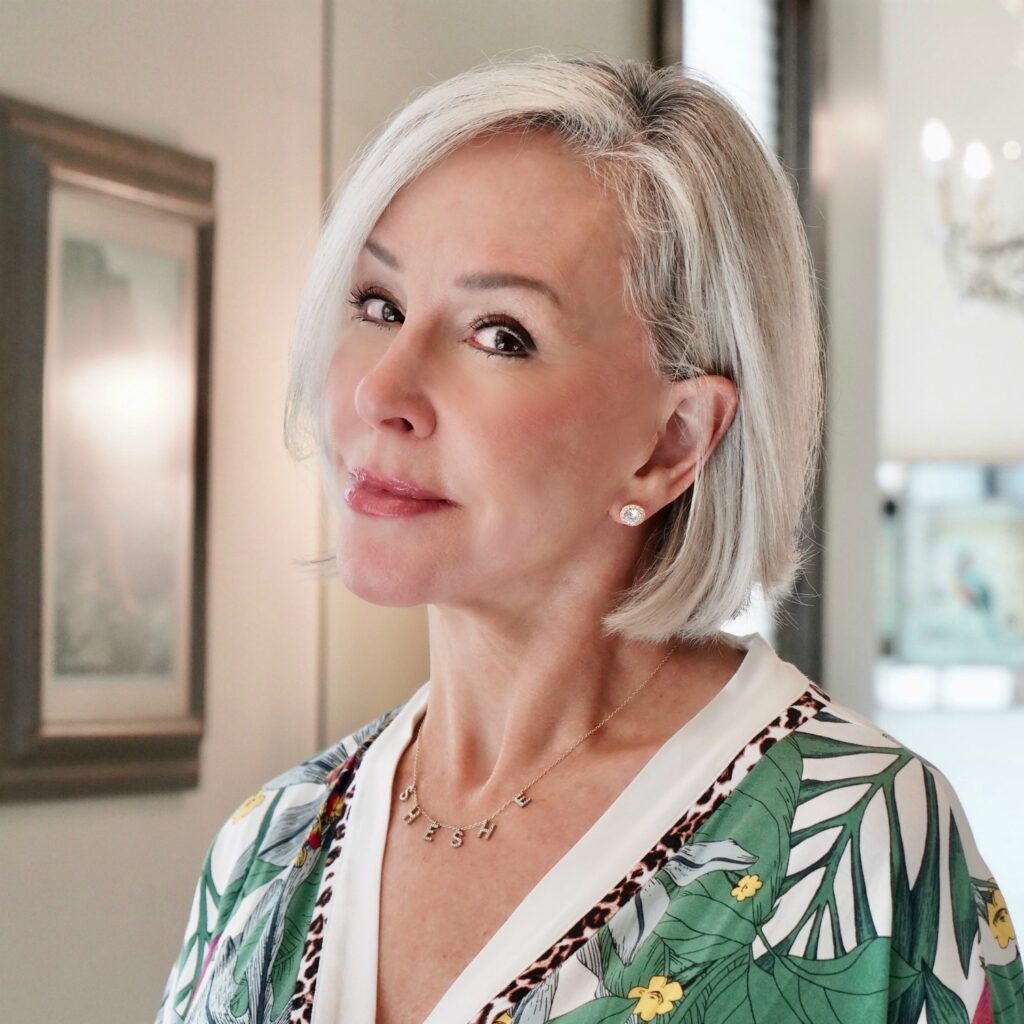 Winter is coming and for some of you, it may already be here depending on where you live! So with the cooler temps nearing for us, we wanted to help you prepare your face and skin for winter.
Hydrate Your Lips
Our lips are a giveaway for how our skin is feeling. Dehydration, overexposed to the sun, drying, etc., all of these things show in our lips. I recommend keeping your lips moisturized every day. Something I HIGHLY recommend is to sleep with a lip mask on. Now, this may seem crazy but, your lips will appear larger and plumper because they are no longer dry and shriveled. They will be moist and PLUMP! This is my all-time favorite lip mask to sleep with. I cannot go on enough with how much I love it.

SPF In Winter – Yes You Still Need It
Sunscreen should ALWAYS be in your skincare routine. The sun may not feel so penetrating this time of year, that is only because the temps are cooler. The sun is still beaming strong UVs on your skin, so Protect it year-round. Up to 80 percent of the sun's rays can penetrate clouds. You may not feel or see the sun but its damaging rays are still hard at work. UV radiation exposure increases 4 to 5 percent with every 1,000 feet above sea level. So while you may be in the snowy mountains of Colorado, you are thousands of feet closer to the sun.

Exfoliate, Exfoliate!
Exfoliating is important for so many reasons, no matter the season. The most important reason to exfoliate is to exfoliate all of that dead skin off. I will give your skin more of an opportunity to absorb your moisturizers and serums helping your skin maintain proper hydration levels. A buildup of dead skin cells can dull your skin's radiance and clog follicles, so keep your skin exfoliated by exfoliating 1-3 times a week!

Keep It Cool
It may be freezing outside, but cranking up the heater or taking those burning hot showers is a TERRIBLE idea for your skin. The heat will also DRY your skin. I suggest keeping temps at what you have preferred year-round and lukewarm showers. Like I tell my husband – "If you're cold, BUNDLE UP". You need to focus less on the temperature of air and water and more on getting your skin that moisture and hydration it needs.
*Tip: Invest in a humidifier!

Don't Go Crazy on Your Skin
The colder temps seem to irritate our skin. So the last thing it needs is over usage of products. They can contain drying ingredients (think: Benzoyl Peroxides/Alcohols) that can be even more drying during the cooler months. Products containing cucumber or aloe are awesome for soothing and relaxing the skin. Use a gentle cleanser like this one available at Walmart.

Give Your Skin A Boost!
While we say do not overdo it, we also say give it a boost. With the lack of humidity during the winter months, skin can easily become dehydrated. Once this happens, many concerns could become more apparent like uneven texture, redness, and breakouts. Add a hydrator to your daily skincare routine to prevent the skin's dehydration. If your face has a tendency to dry out midday, rehydrate with a Hydration Mist. Misting both refreshes the face and revives your makeup.

Switch Your Moisturizer
One of the easiest things you can do in the winter is to swap your usual moisturizer for a formula that's slightly thicker and richer to combat the dry air. Using a good exfoliator and a thicker moisturizer is key to fabulous winter skin! This is a favorite!

Winter Skin Care Shop

FUN FACTS
It is the time of year to think about Christmas. This Christmas season we have planned lots of fun stuff. We have several giveaways planned for you so stay tuned. You won't have a chance if you don't enter. One never knows…..it could be you! I know I could use some FREE this year!!
No matter what you are going to be doing, we assume you will still be doing your usual shopping for friends and family. We also have a lot of gifts guides coming your way so stay tuned for some of the hottest gift items of the season. If you didn't see our Christmas Decor post then you can go here. It is full of great decorating ideas.
ABOUT SHESHE SHOW
WELCOME new readers. We are a fashion/travel/lifestyle blog. We talk about anything and everything, from fashion, travel, health issues to even an occasional recipe. Let us know if there is a topic that interests you. We will do our best to bring that story to you. Have a great week sweet friends and thank you for following along. Without you, we could not continue on this crazy fun journey.
Be sure to check out the ShopSheShe tab at the top in the menu bar. Hover over and choose the category in the dropdown. We try to keep it up to date with the latest and greatest for all budgets. Subscribe here and then you won't miss a post. Simply enter your email in the pop-up box or below. Also, download the LiketoKnow.It App, follow @shesheshow to shop all of our daily outfits, home, beauty, and more. Go here for our LiketoKnow.It tutorial.