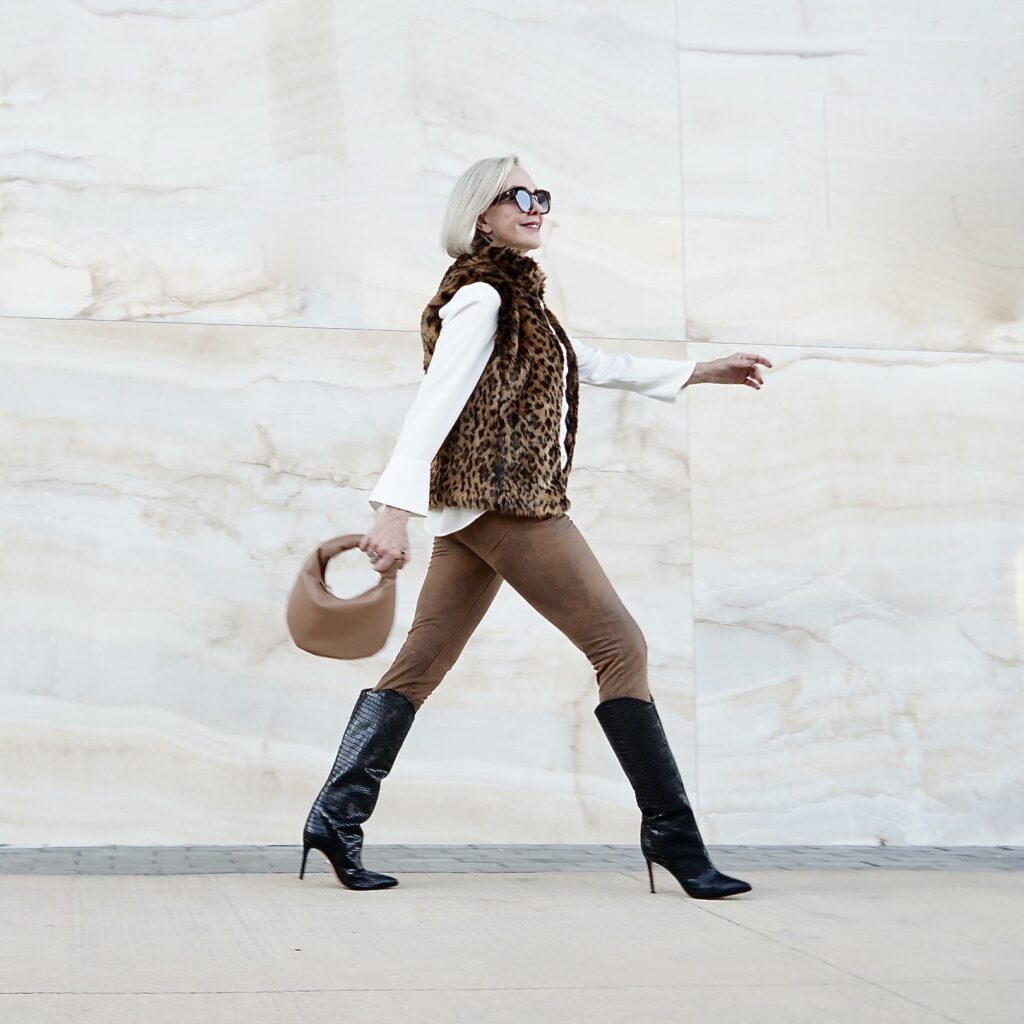 With winter coming we are talking about one of the best things about the season. Boots and booties! Today we are sharing with you all of the hottest boots this winter. Read on below for our breakdown of the best boots and booties and start shopping!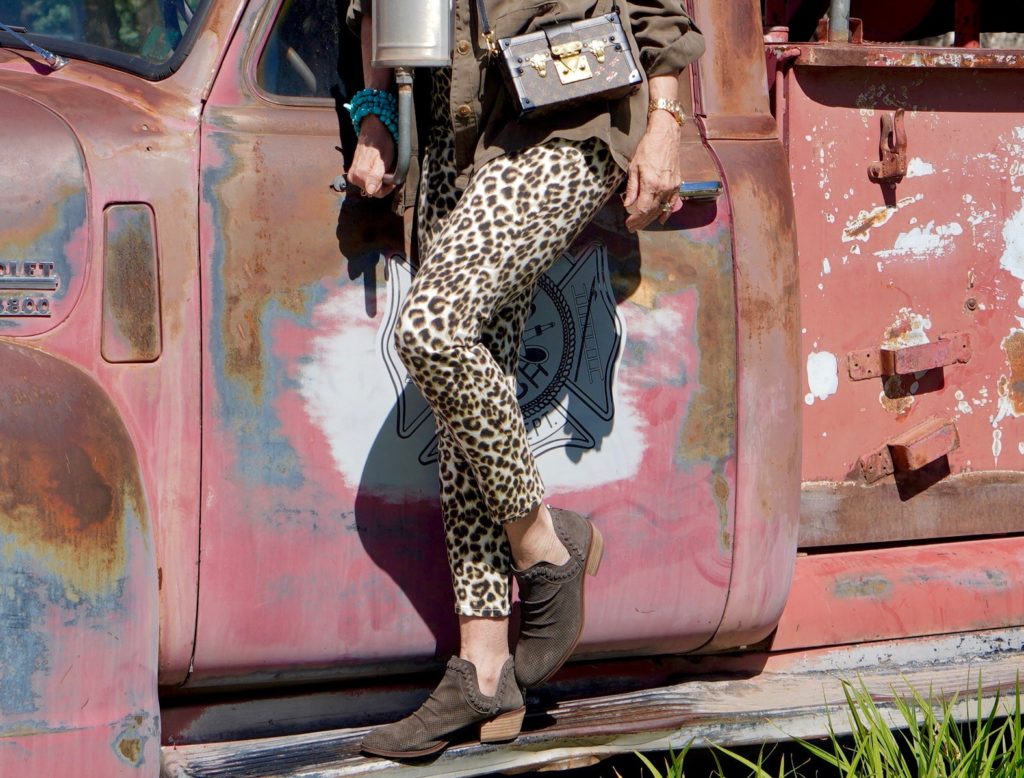 The shoes above are available at QVC. Regularly price $149 now at $70. My leopard high waist jeans are super flattering and go along well with the animal print trend of the season!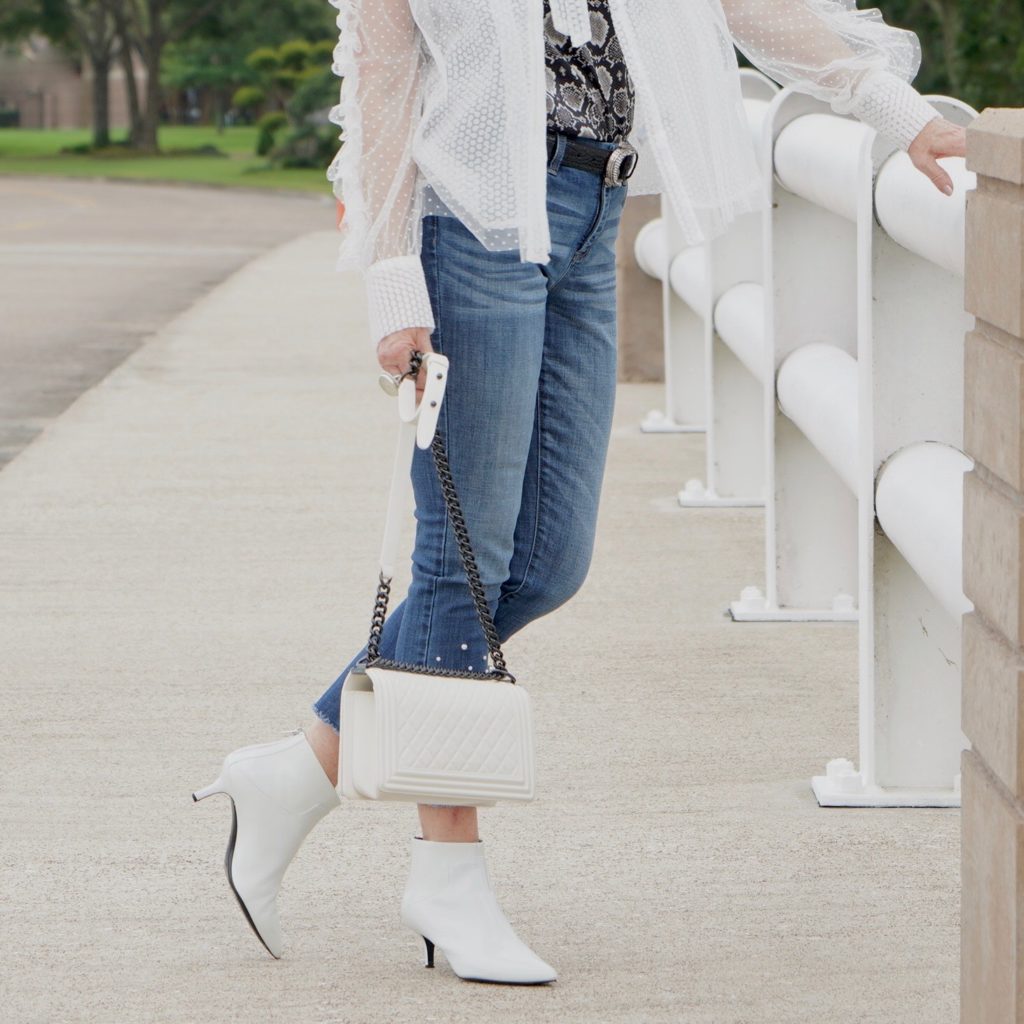 My white kitten heel booties are from last year but a found this pair that is so similar. I linked several similar and different price ranges below! This Karl Lagerfield is very similar to the Chanel bag.


THE TRENDS
Scrunch Knee High
Scrunch boots/booties are back and bigger than ever! Wear them with a midi dress to have an effortless runway look! I love to pair mine with maxi dresses, not only is it chic, but it adds that extra layer of warmth.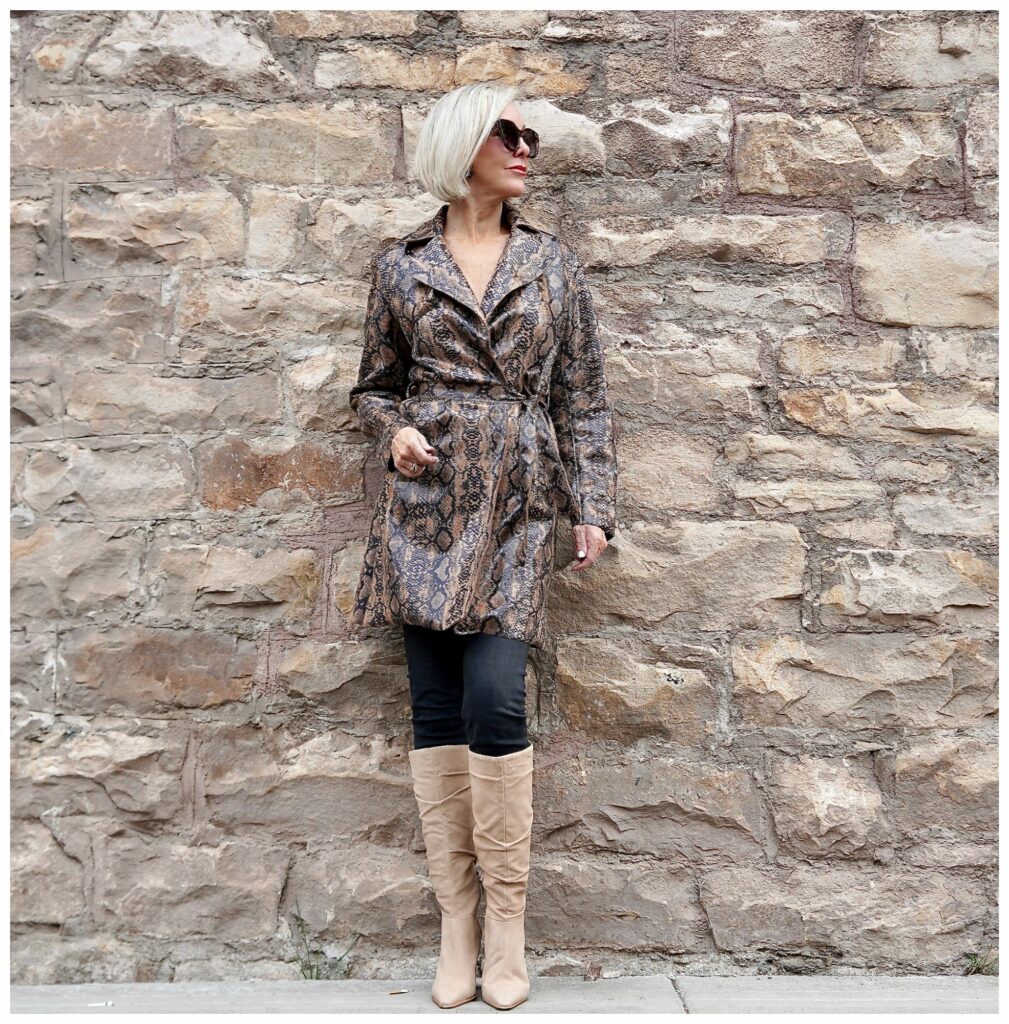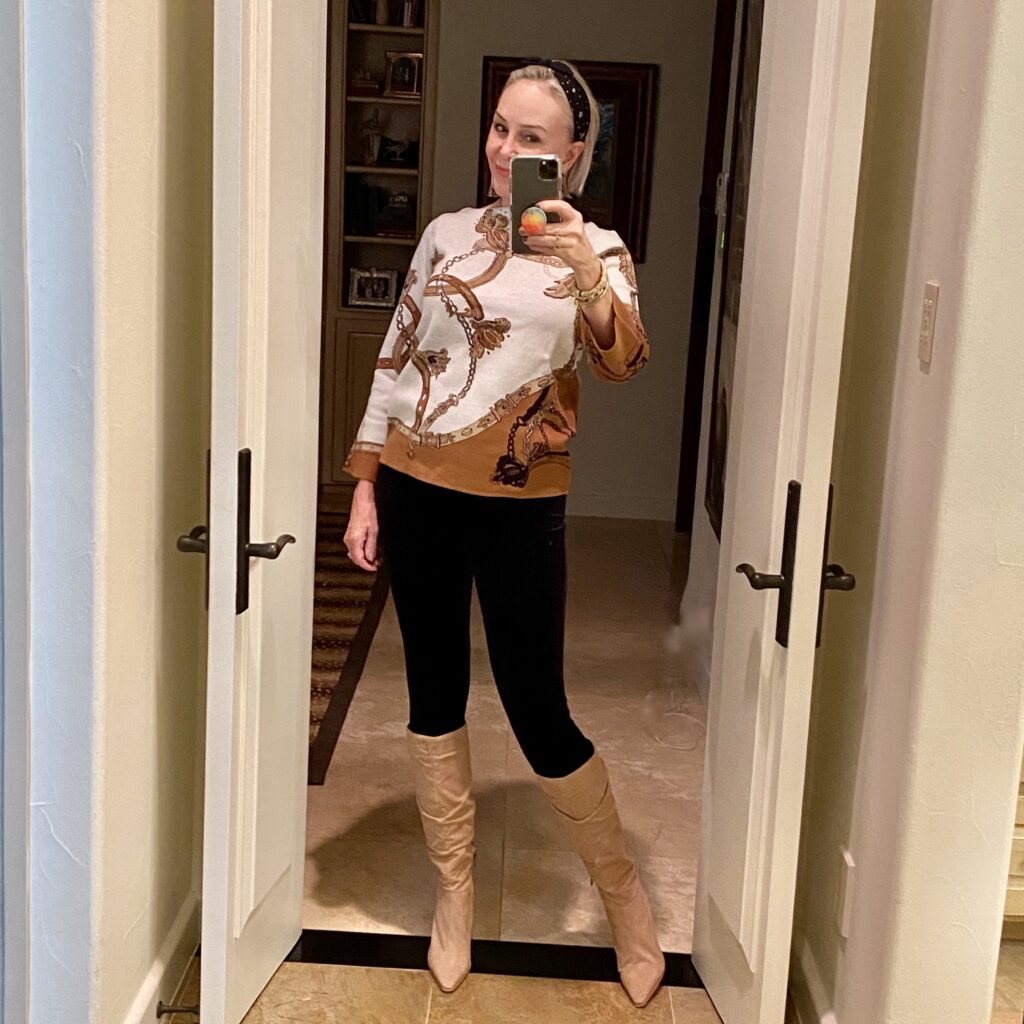 Reptile Prints
As we have been seeing so many snake prints, the crocodile is going to be everywhere. Crocodile boots or booties aren't as edgy and have a simple elegance to them. This snakeskin look above is everywhere this season. My booties just sold out but this pair is very similar. Again my button front jeans in black are the best. If you want to hop on the trend but don't want to break the bank then my snake print jacket is the deal of the day. It has the look and feels of real leather. Under my jacket is a similar camisole to this one. I have been picking up several camis to layer under my jackets, sweaters, and blazers.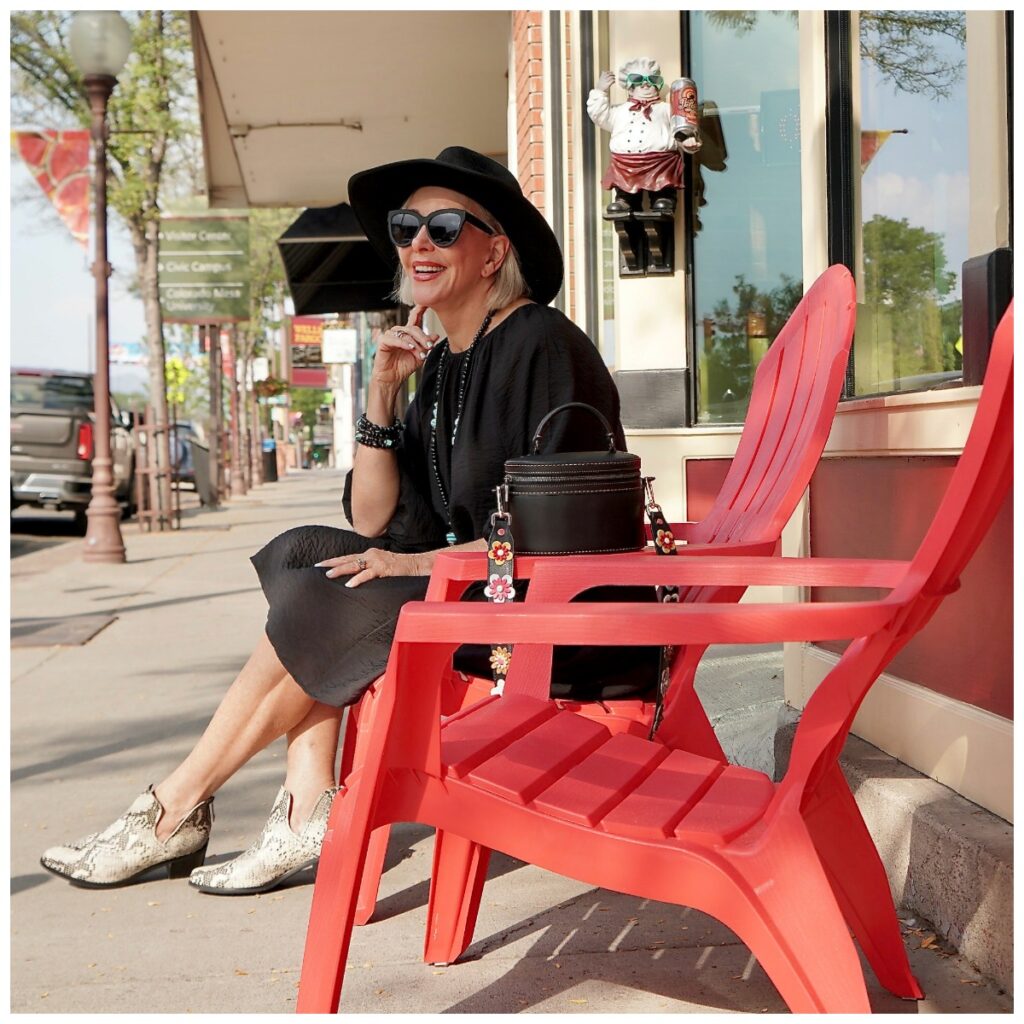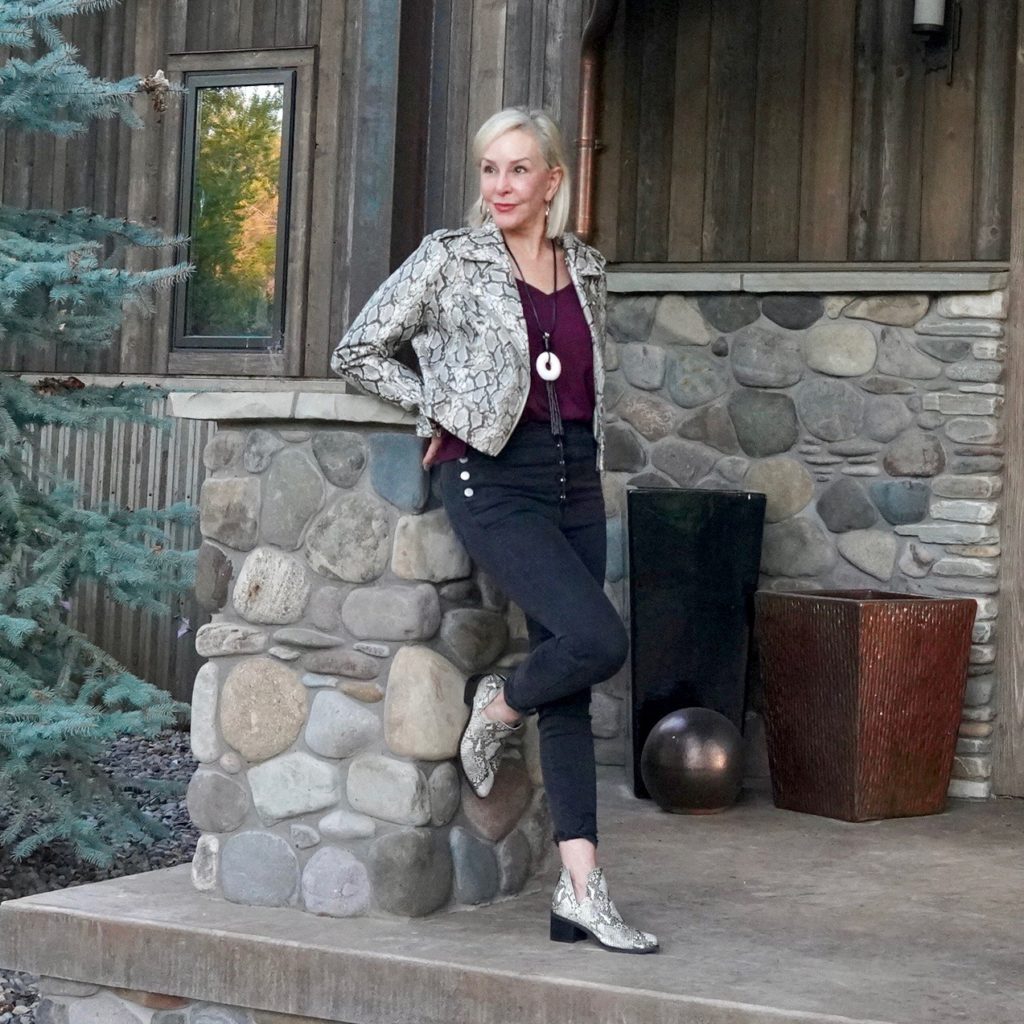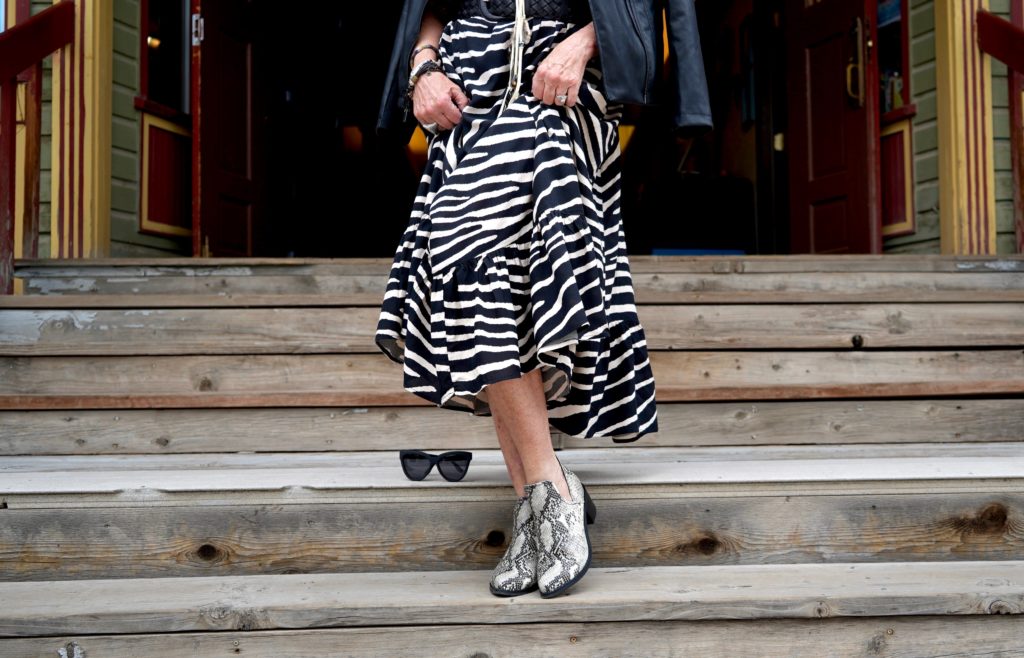 Pointed Toe
The point toe boot is so 90's and it is back! I am so excited and just adore these pointed-toe boots and booties!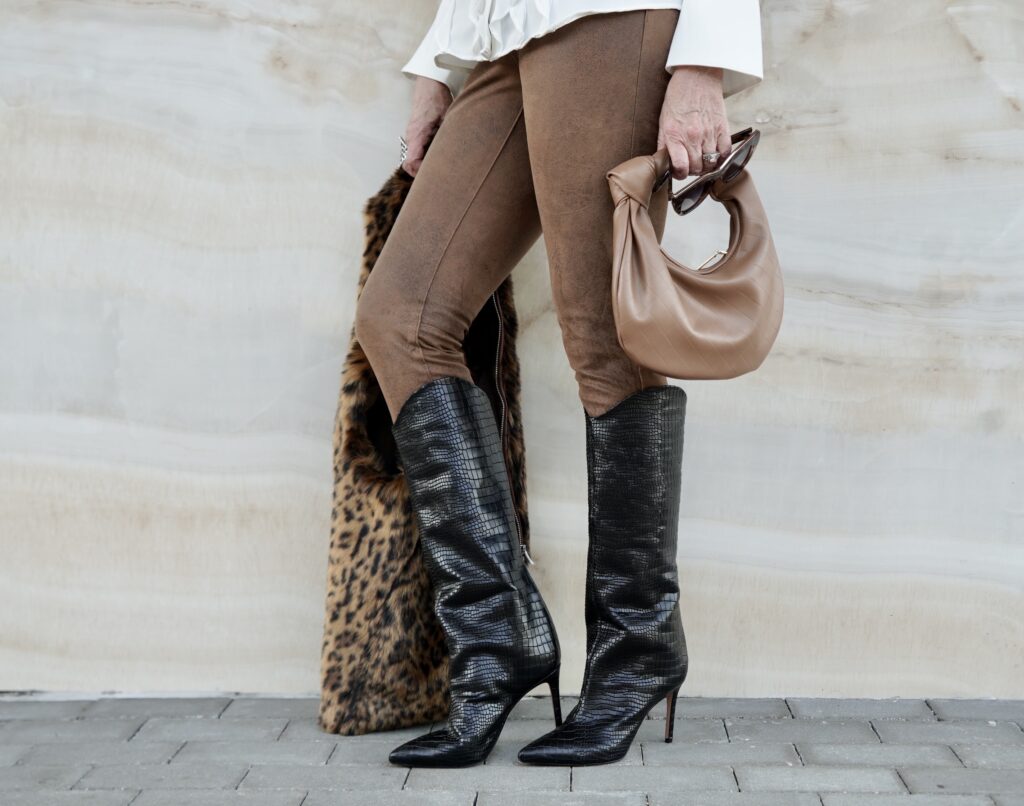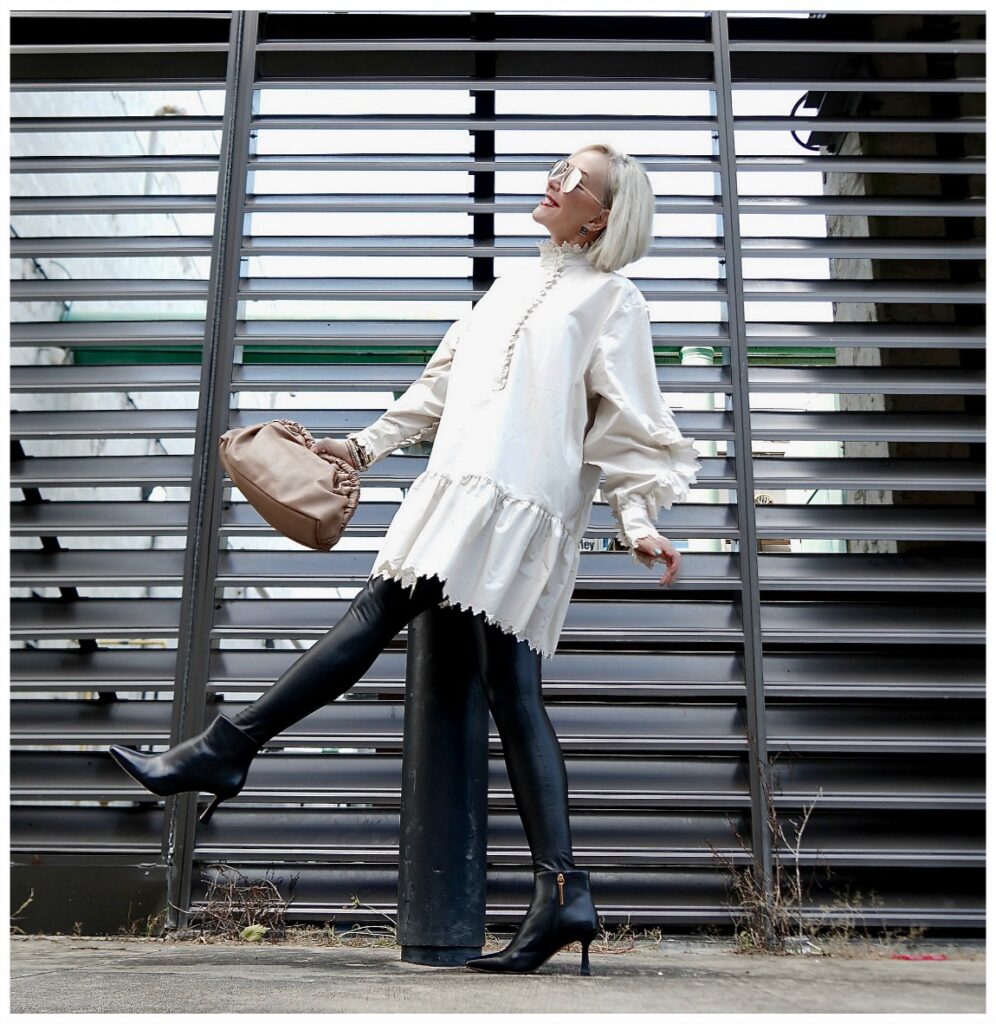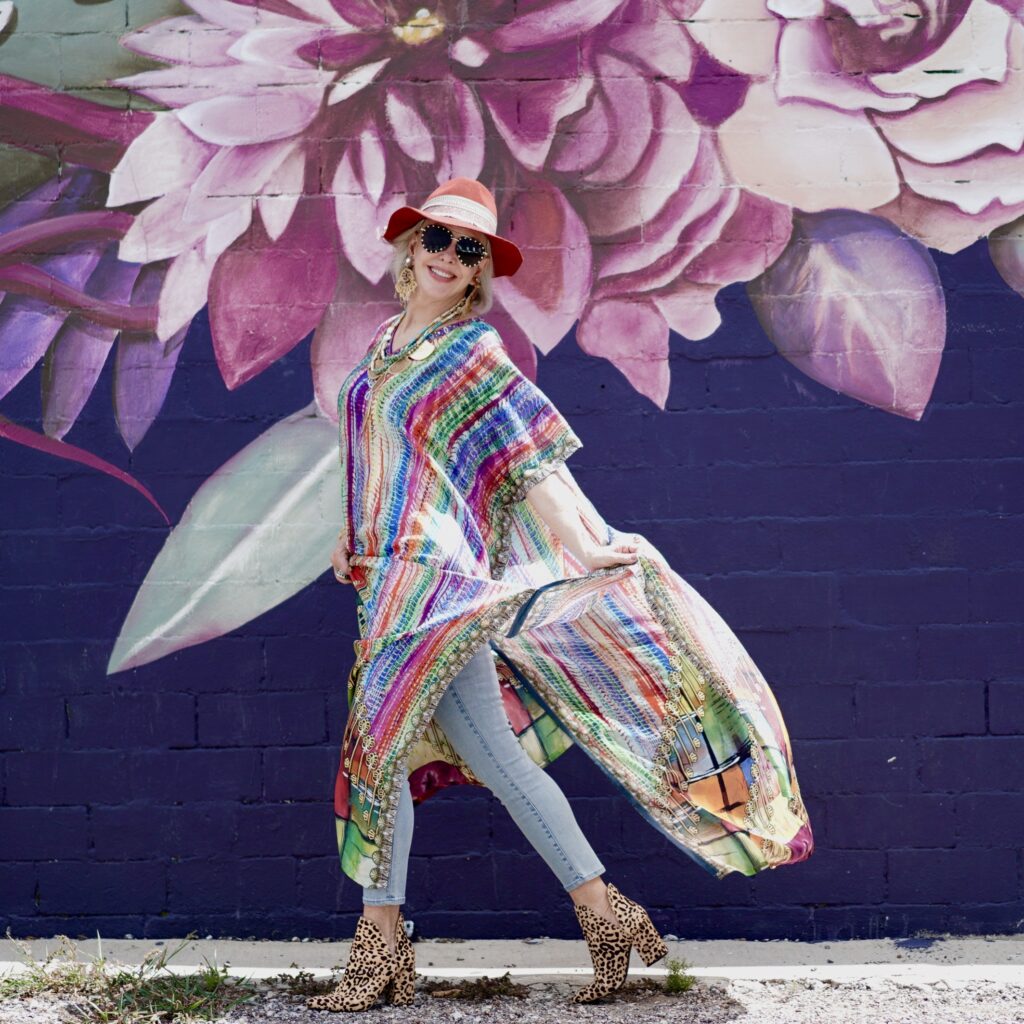 Animal
Aren't these booties just the bomb? (above) So so cute, affordable, and stylish!!! Well, they are sold out but here is a very similar pair! Check out the sale on these cuties!
Ladies! Let's take a walk on the wild side in some fabulous animal prints. These fabulous boots/booties will be forever a classic.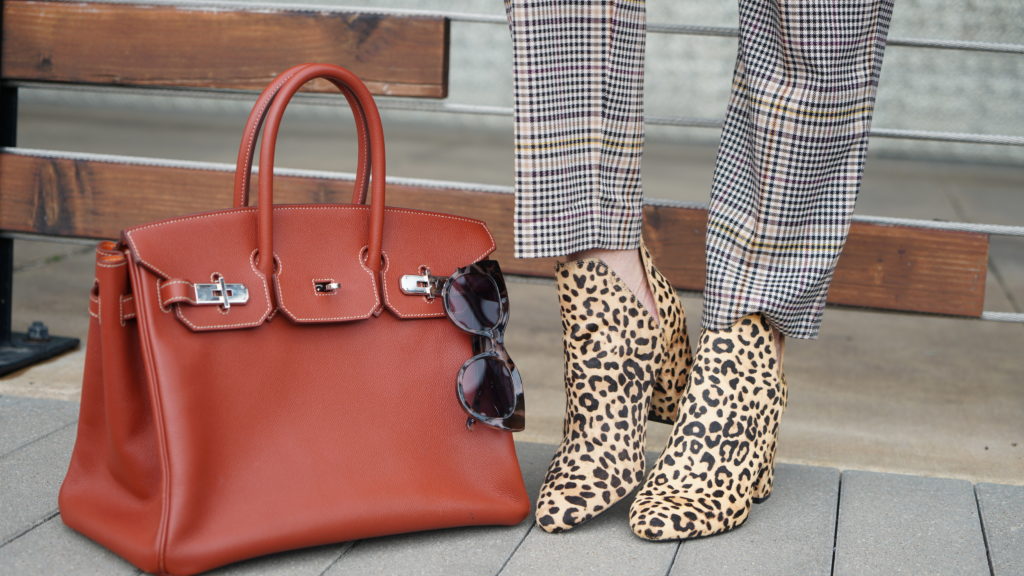 Lace-Up/Combat Boots
This year we've seen a lot of rock'n'roll fashion go chic! From faux leathers, leathers, and now combat boots, what was once for rockstars is now for us all. I have found so many combat boots this year, I am having to use self-control to not get them all! Below are my favorites!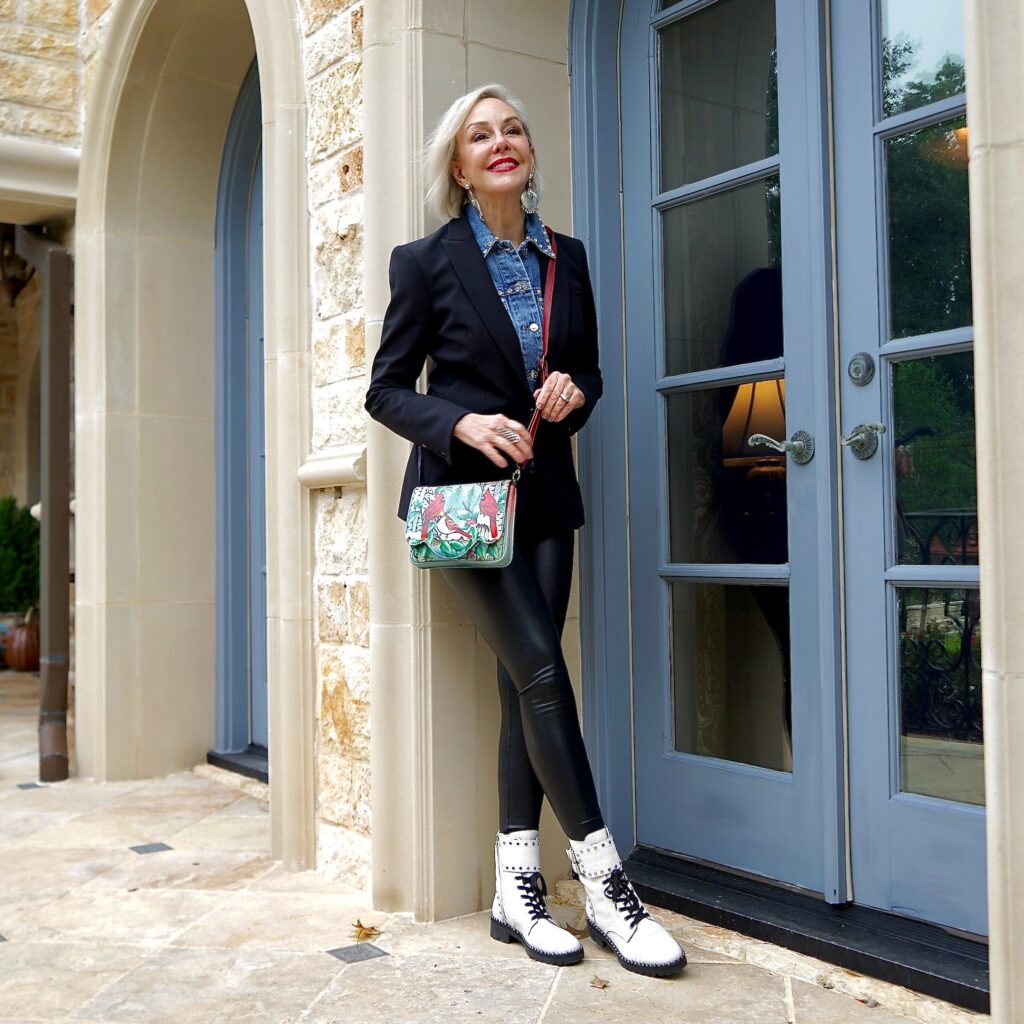 Heavy-Tread Ankle Boots
Similar to the combat but without the laces!

IN CONCLUSION
Boots and booties are quite popular during the cooler and colder months! So why not stay up to date on the best trends for the season? Within this post, we hope to have given you insights on what is trending. What is your favorite type of boot/bootie and how do you rock them? Tell us in the comment box below!

SHESHE'S TIDBITS
Well, I was starting to pack for our annual Thanksgiving trip to Tennessee this week but because of the heavy outbreak of COVID, we decided to cancel our trip. I love and miss my sisters so much and I cannot tell you how sad this makes me. Are you guys starting to feel the stress of COVID, the election, and the state of our country like I am? I am mostly a very happy stable person but not feeling so good lately. Praying so hard that this will ALL be over soon. Hope you have a wonderful Thanksgiving week wherever you are able to be. As bad as everything is I am so thankful for so much and that includes you, my friends!! XO, SheShe
ABOUT SHESHE SHOW
WELCOME new readers. We are a fashion/travel/lifestyle blog. We talk about anything and everything, from fashion, travel, health issues to even an occasional recipe. Let us know if there is a topic that interests you. We will do our best to bring that story to you. Have a great week sweet friends and thank you for following along. Without you, we could not continue on this crazy fun journey.
Be sure to check out the ShopSheShe tab at the top in the menu bar. Hover over and choose the category in the dropdown. We try to keep it up to date with the latest and greatest for all budgets. Subscribe here and then you won't miss a post. Simply enter your email in the pop-up box or below. Also, download the LiketoKnow.It App, follow @shesheshow to shop all of our daily outfits, home, beauty, and more. Go here for our LiketoKnow.It tutorial.