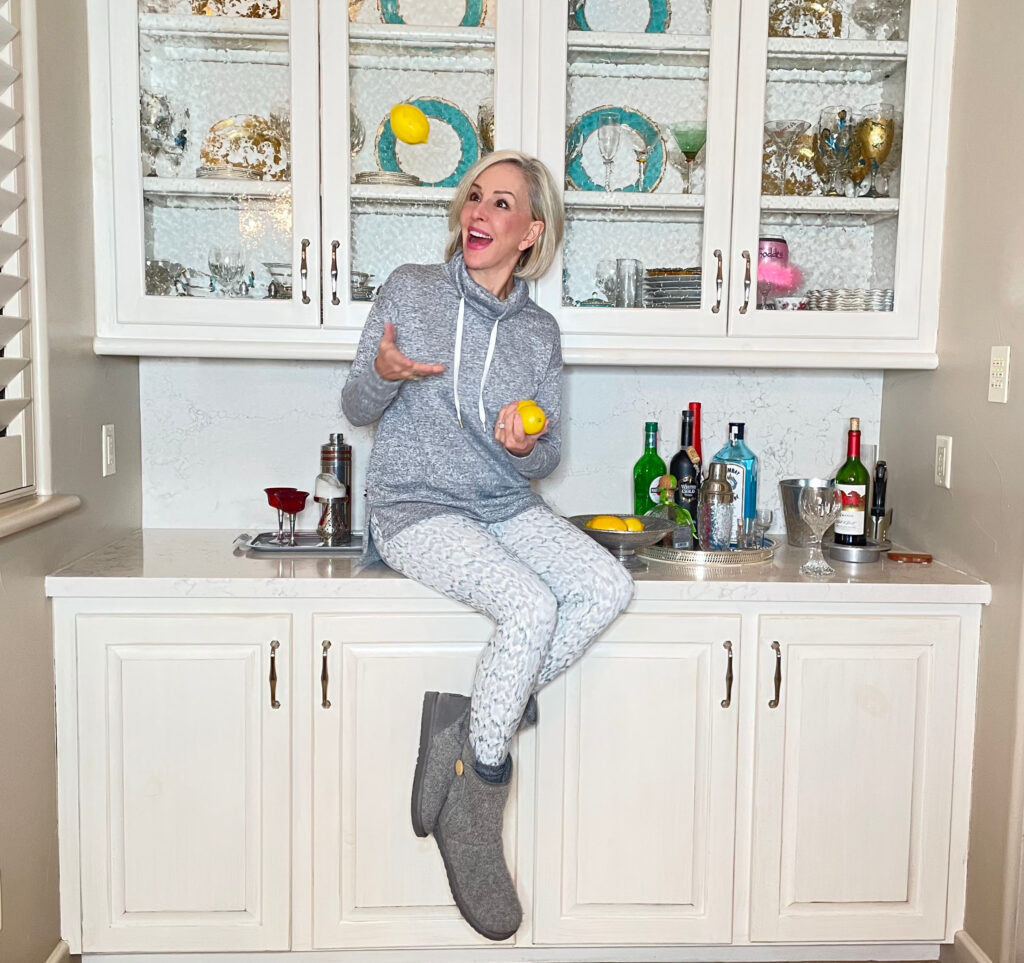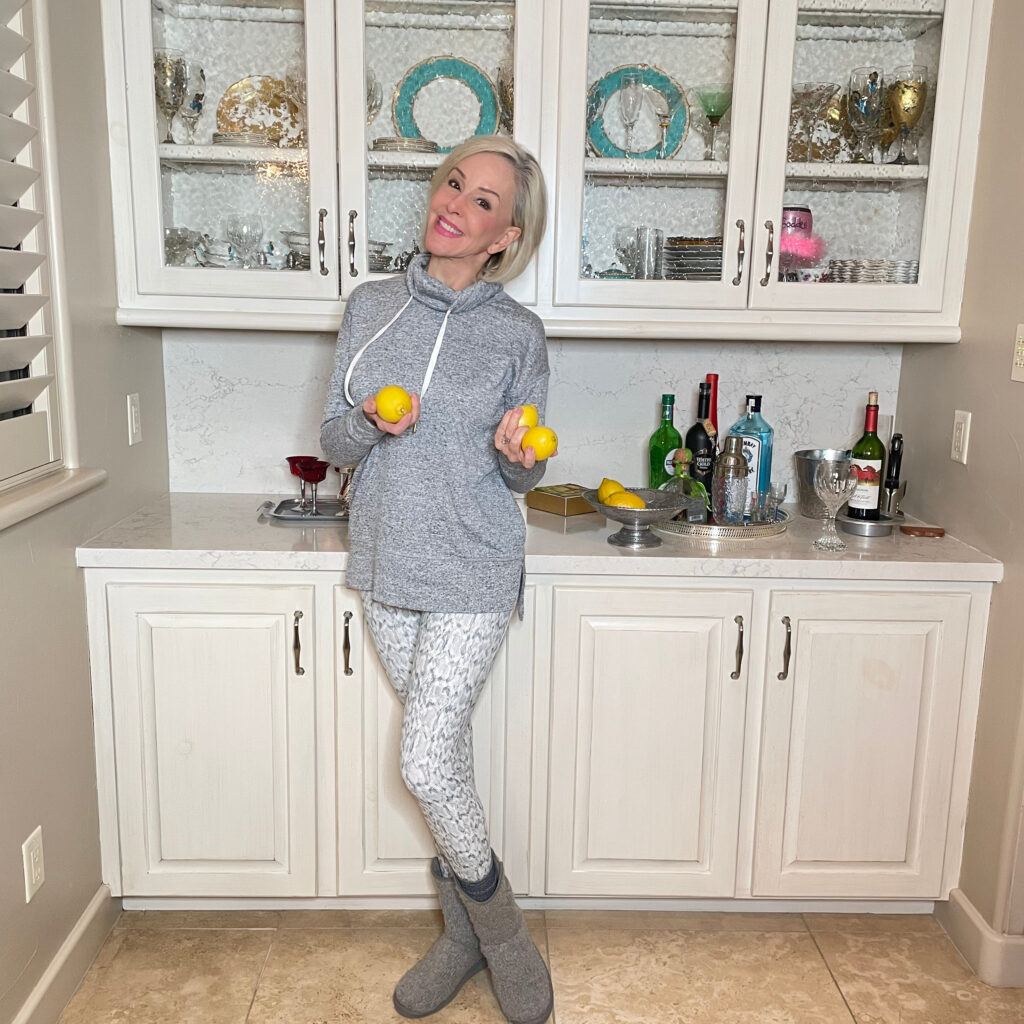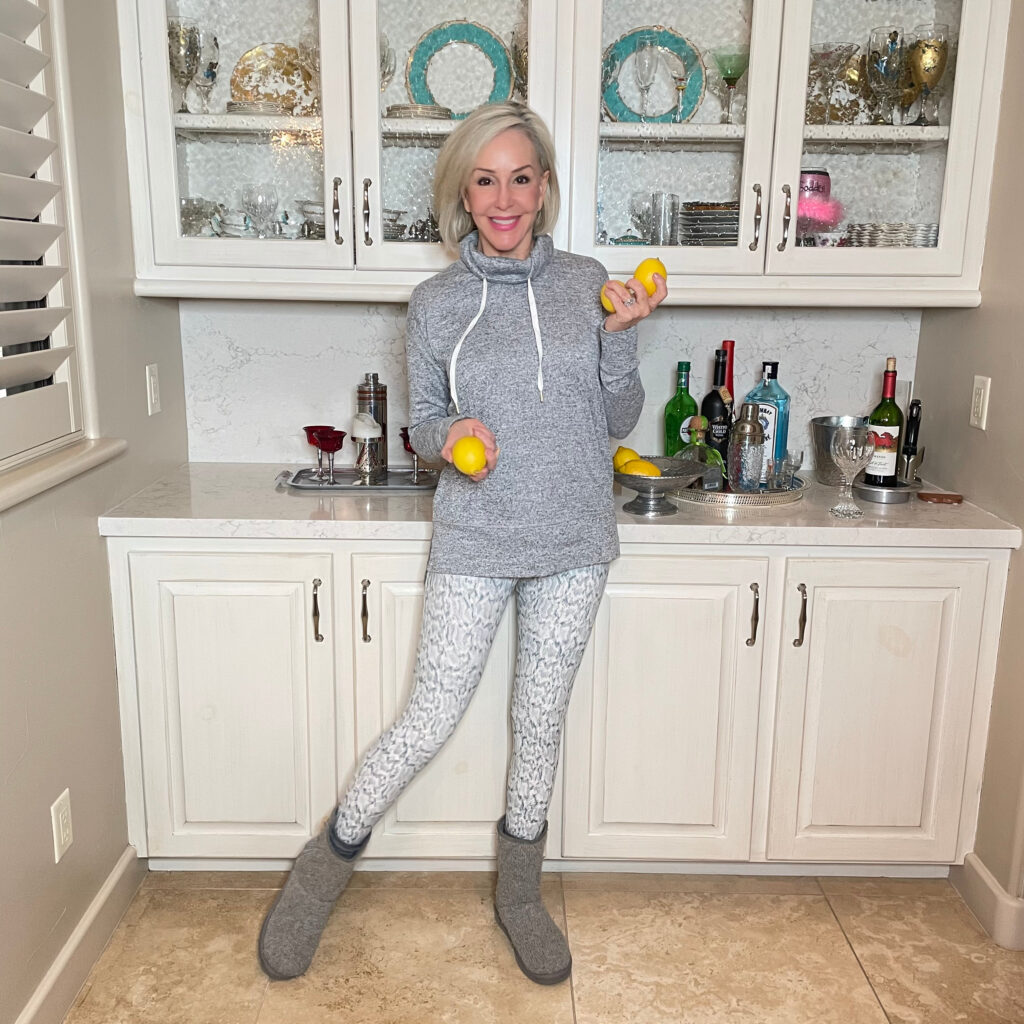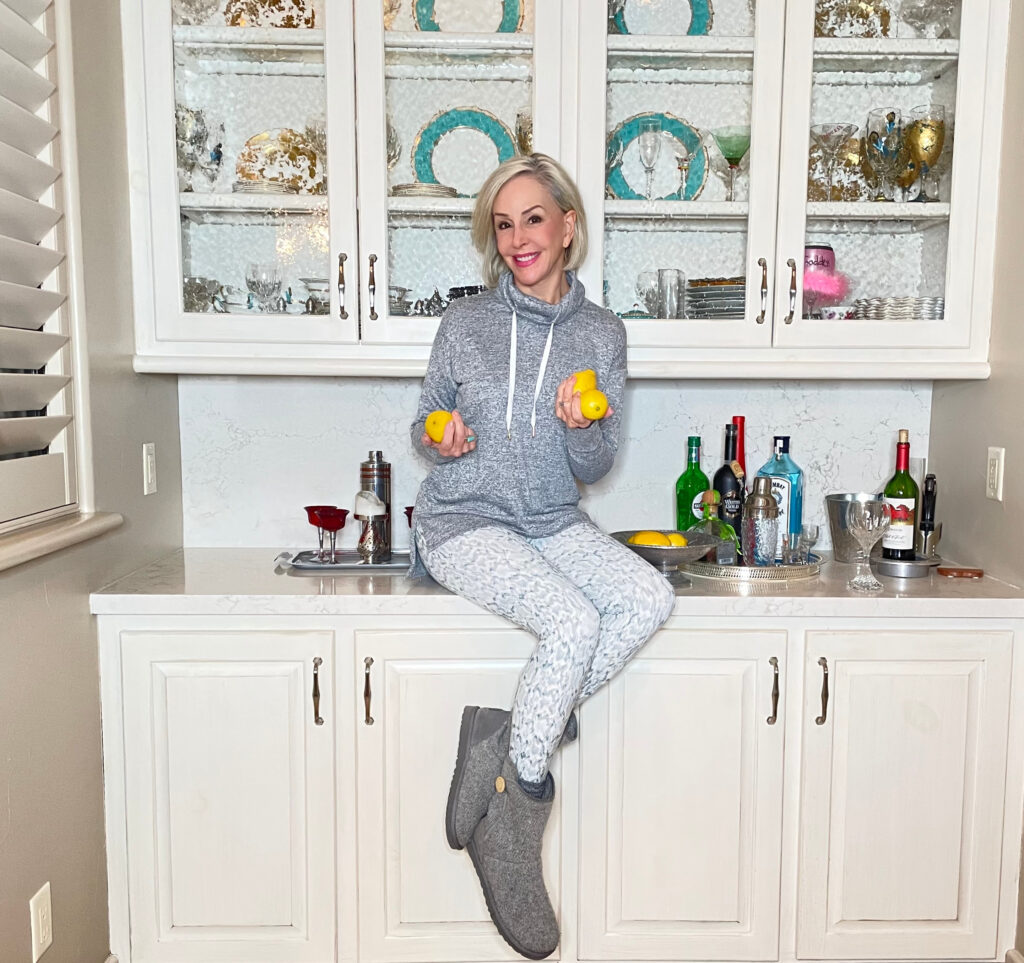 Every year, Pantone announces the color of the year, which will determine the trending color(s) for the year. Whether in home interiors or fashion, Pantone's color of the year will be everywhere. This year they have selected 2 colors and we are loving these hues!
OUTFIT DETAILS

PANTONE 17-5104 Ultimate Gray + PANTONE 13-0647 Illuminating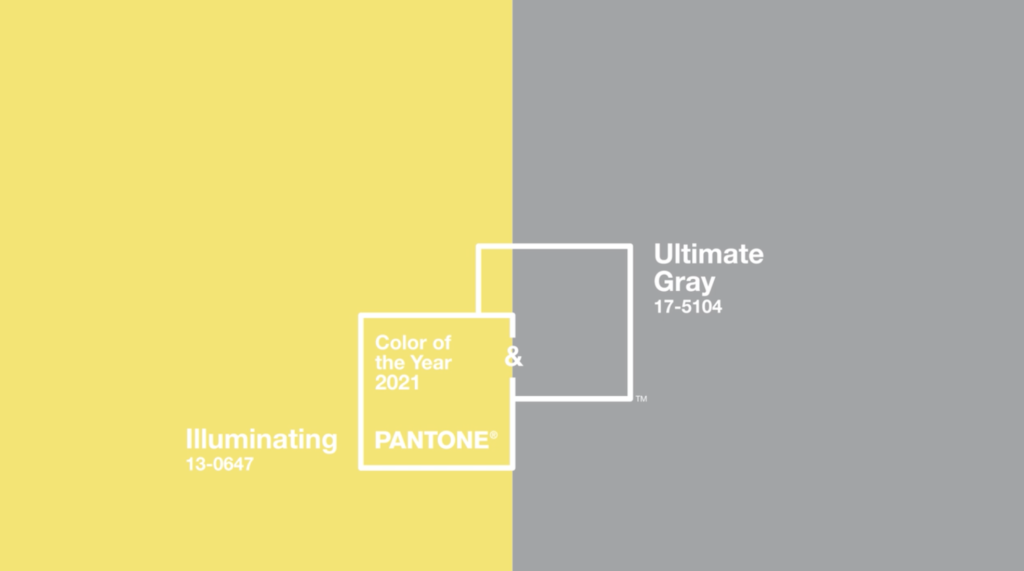 "A marriage of color conveying a message of strength and hopefulness that is both enduring and uplifting" – Pantone
PANTONE 17-5104 Ultimate Gray + PANTONE 13-0647 Illuminating, are two independent colors that highlight how different elements come together to support one another. These two colors best express the mood for Pantone Color of the Year 2021. Both practical and rock-solid but at the same time warming and optimistic. The union of PANTONE 17-5104 Ultimate Gray + PANTONE 13-0647 Illuminating is one of strength and positivity. It is a story of color that encapsulates deeper feelings of thoughtfulness with the promise of something sunny and friendly.
A message of happiness supported by fortitude. The combination of PANTONE 17-5104 Ultimate Gray + PANTONE 13-0647 Illuminating is aspirational and gives us hope. We need to feel that everything is going to get brighter – this is essential to the human spirit.
As people look for ways to fortify themselves with energy, clarity, and hope to overcome the continuing uncertainty, spirited and emboldening shades satisfy our quest for vitality. PANTONE 13-0647 Illuminating is a bright and cheerful yellow sparkling with vivacity, a warming yellow shade imbued with solar power. PANTONE 17-5104 Ultimate Gray is emblematic of solid and dependable elements that are everlasting and provide a firm foundation. The colors of pebbles on the beach and natural elements whose weathered appearance highlights an ability to stand the test of time, Ultimate Gray quietly assures, encouraging feelings of composure, steadiness, and resilience.
What Is Pantone's "Color of the Year"?
Did you find yourself wondering what the color of the year means? Well, for over 20 years, Pantone's Color of the Year has influenced product development and purchasing decisions in multiple industries, including fashion, home furnishings, and industrial design, as well as product packaging and graphic design.
The Color of the Year selection process requires thoughtful consideration and trend analysis. To arrive at the selection each year, Pantone's color experts at Pantone's Color Institute comb the world looking for new color influences. This can include the entertainment industry and films in production, traveling art collections and new artists, fashion, all areas of design, popular travel destinations, as well as new lifestyles, playstyles, and socio-economic conditions. Influences may also stem from new technologies, materials, textures, and effects that impact color, relevant social media platforms, and even upcoming sporting events that capture worldwide attention.
Pantone In Fashion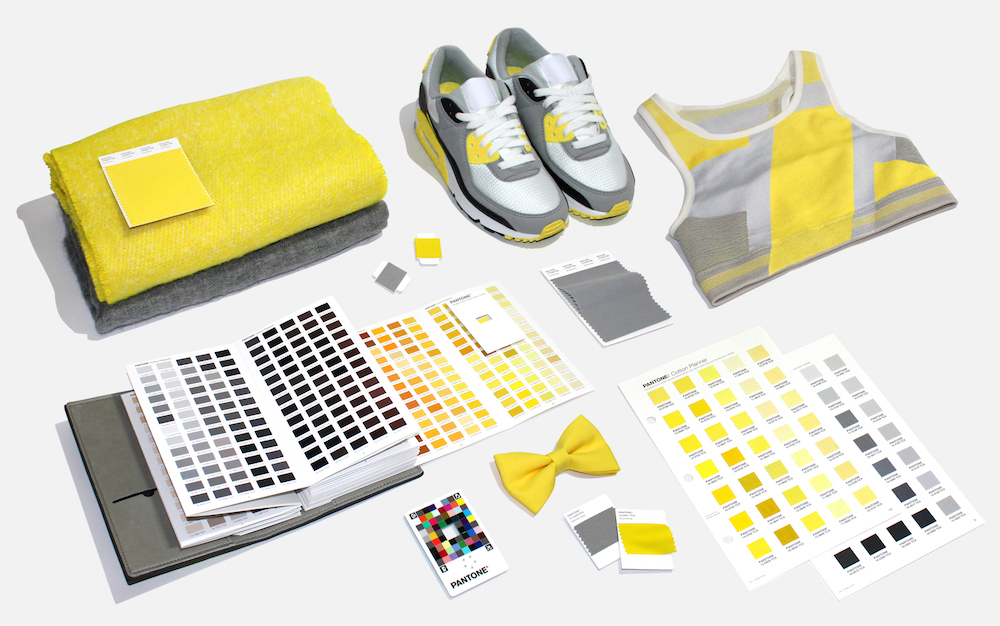 We feel as if the classic monochromatic grey and lively bright yellow complement each other well! Especially for me, being a lover of color! I LOVE this yellow sweater paired with these grey faux leather leggings for a cool casual look. To have a more elevated style how about this Puff Long Sleeve Dress with these fabulous croc boots, and this yellow leather jacket!


The Pantone Home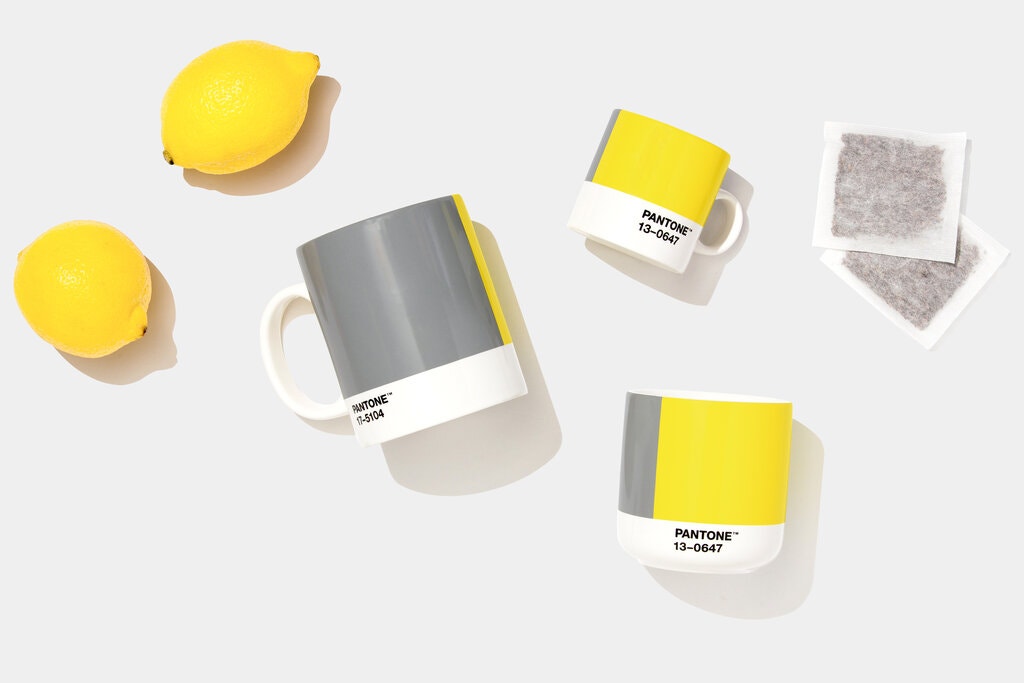 We love seeing the color of the year in the home. I have fallen in love with these chairs... how perfect and they even have both colors on them. These modern vases are fabulous and oh how this floral rug makes any room come to life!

The Boutique

SHESHE'S TIDBITS
Hi friends….. can you believe we are almost halfway through January? Norman and I had a marvelous reset at our ranch in Talpa, TX last weekend and I can't tell you how much I needed that downtime. Back in Houston and having our travertine floors and grout cleaned after 20 years. Yikes! It is looking really good but I wish we would have cleaned the grout more often. There are some tough spots to clean but it does look and mostly feels better.
Be sure to check out the Shop SheShe tab at the top of the menu bar. We try to keep it up to date with the latest and greatest for all budgets, so just hover over and choose the category in the dropdown, and voila instashop. So you won't miss a post Subscribe here to our blogs by entering your email and you will get our blog posts delivered directly to your inbox. If you are a shopper download the LiketoKnow.It App, follow @shesheshow to shop all of our daily outfits, home, beauty, and more. Go here for our LiketoKnow.It tutorial. You will get addicted!
ABOUT SHESHE SHOW
WELCOME new readers. We are a fashion/travel/lifestyle blog. We talk about anything and everything, from fashion, travel, health issues to even an occasional recipe. Let us know if there is a topic that interests you. We will do our best to bring that story to you. Have a great week sweet friends and thank you for following along. Without you, we could not continue on this crazy fun journey.