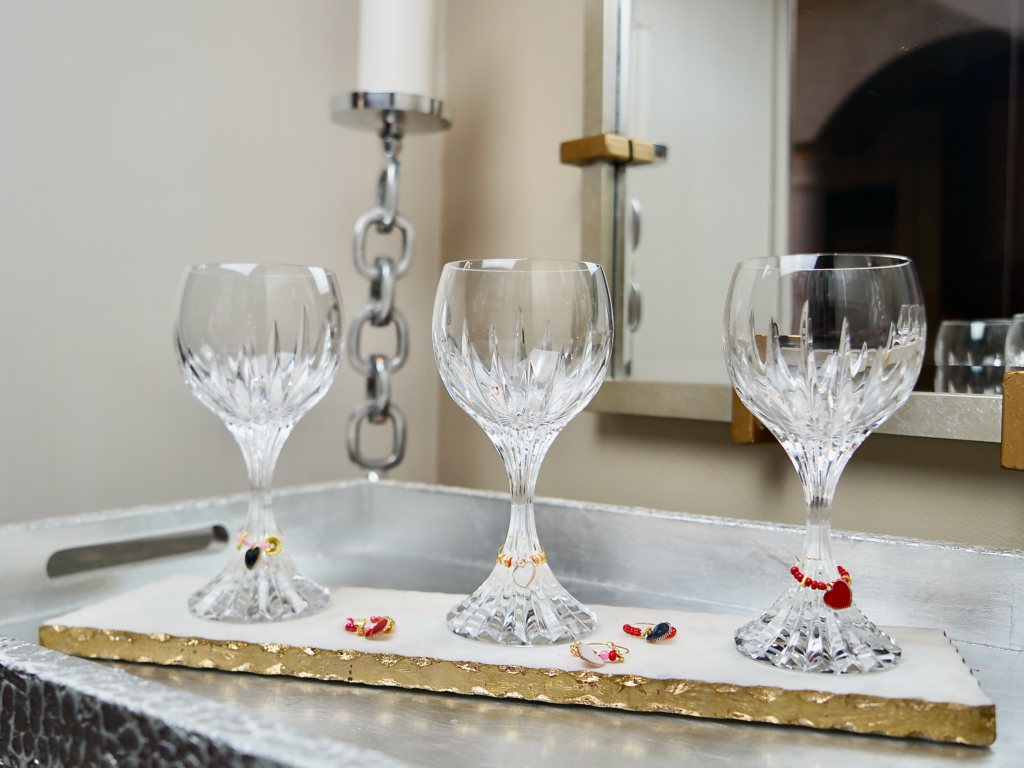 Valentine's Day and wine go hand and hand. So, today we are showing you our cutest DIY this year! Don't fret, this won't take long at all!
Wine Glass Charm Supplies


Time to complete: 20-30 minutes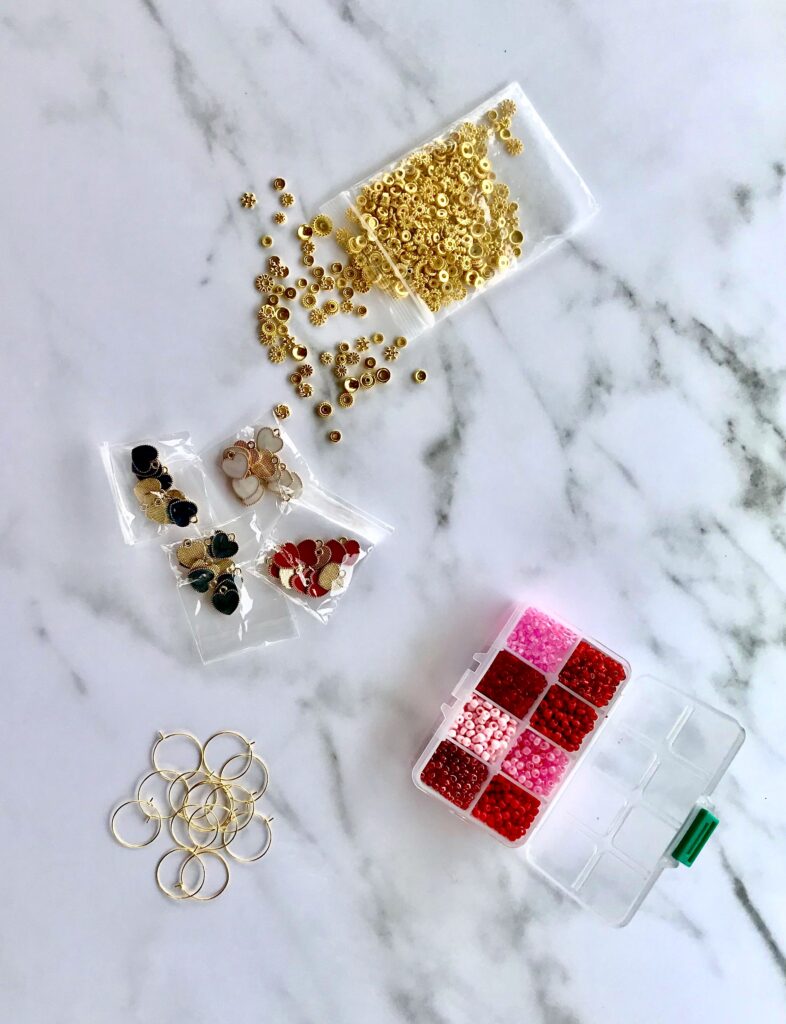 To Bead Or Not To Bead

Beads are a necessity for this project. We will be using beads that are our style, but you can use any beads that you favor. What better colors to use for Valentine's Day than the colors of love?! That's right, red and pink. Keep in mind that you will want the beads and charms to be small enough to fit on the charm rings. We love these mini beads!
Where To Begin

First thing first! Let's start by opening the charm ring. The ones that we are using here simply just push down and out. Next, slightly bend the feed section of the wire to be able to get the beads to feed on. This can be modified by using plyers to straighten them with ease. Doing this ensures that beads go on smoothly and are not getting stuck.
Sip Some Wine and Feed On The Beads!

While you are choosing your starter beads, you can start with any color, whether it be a pattern you're going for or solid colors…this is all preference. Side note…these charms are not supposed to match. Their purpose is to tell whose drink is whose. I did fill one almost all of the way, just for an example to show. It may not be recommended to do this, as there may be a bead-tastrophe trying to take them off or put them on. I would say to stick with a smaller amount, just to avoid any beads falling off.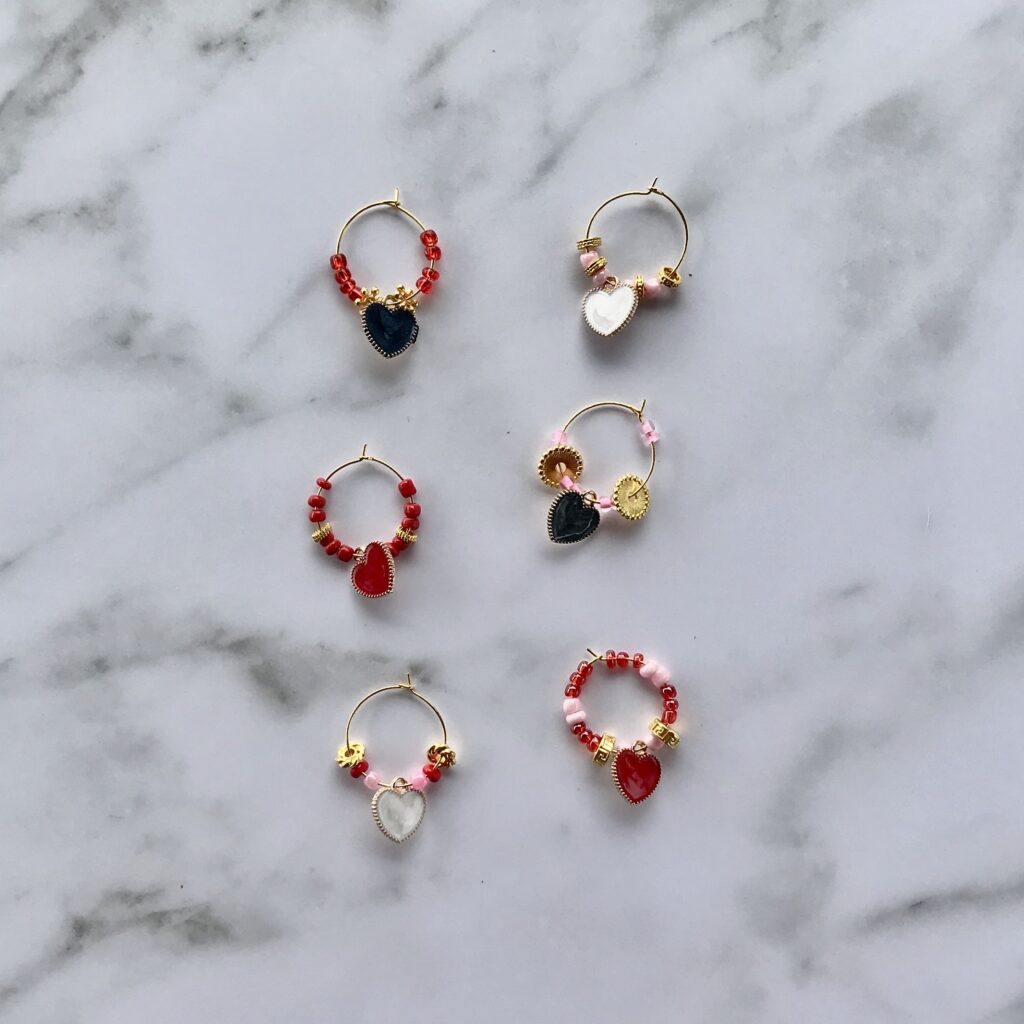 Spacer Beads

The spacer beads make each charm ring different from the other and there are so many cute spacer beads out there. We chose these gold spacer beads!
Seal The Deal

Here it is friends! The final step. After you are completely satisfied with the way your charms look, let's bend that part of the feed section back up. Last but not least, the charm ring can be sealed by hooking it back together. Time to admire your work friends and don't forget a pat on the back – and a glass of wine or two!
Wine Glass Charm Shop

SHESHE'S TIDBITS
Happy Saturday!! Hope you have fun plans this weekend. It is Super Bowl weekend so I know where I will be….yep, in front of the TV watching Tom Brady, the most talented, not to mention handsome as ever quarterback ever to play football. I really love college football more but it is so fun to see all of the commercials too! What are you doing? We would love to know!
Shop Valentine's Sales | Sales
Below is a list of the perfect places to get your Valentine's Day best!
ABOUT SHESHE SHOW
WELCOME new readers. We are a fashion/travel/lifestyle blog. We talk about anything and everything, from fashion, travel, health issues, skincare tips, to even an occasional recipe. Let us know if there is a topic that interests you. We will do our best to bring that story to you. Have a great week sweet friends and thank you for following along. Without you, we could not continue on this crazy fun journey.